Today's article is by Howard. Sadly his previous article drew some really vile comments which to me sums up the whole divisive society we are currently in. Instead of realising from the fact that he travels to countries that we are not generally allowed entry to, that there was a very specific reason for travelling. Howard travels as a courier on business.
I personally find these glimpses into unusual journeys (well, they are at the moment) really fascinating. Seeing the pictures of The Wing is bringing back lots of happy memories for me – especially of the mammoth trip I did last year on Cathay's £600 First class fare from Vietnam to New York. It seems like it was a lifetime ago at the moment.
You can read Howard's earlier article on the A350 Club Suites to Washington here and his Singapore AirlinesA350 trip to Singapore here.
What's travel like now? Sydney via Hong Kong with BA and Cathay Pacific and a quick return!
Despite a few European short-haul trips this was my 3rd major courier trip since March 2020 (the others being Washington and Singapore).
The outward leg to Hong Kong on 7 December was via BA on a Boeing 777 in Club World. I took advantage of the pre-travel T5 Covid testing centre on the Arrivals floor. It is signposted.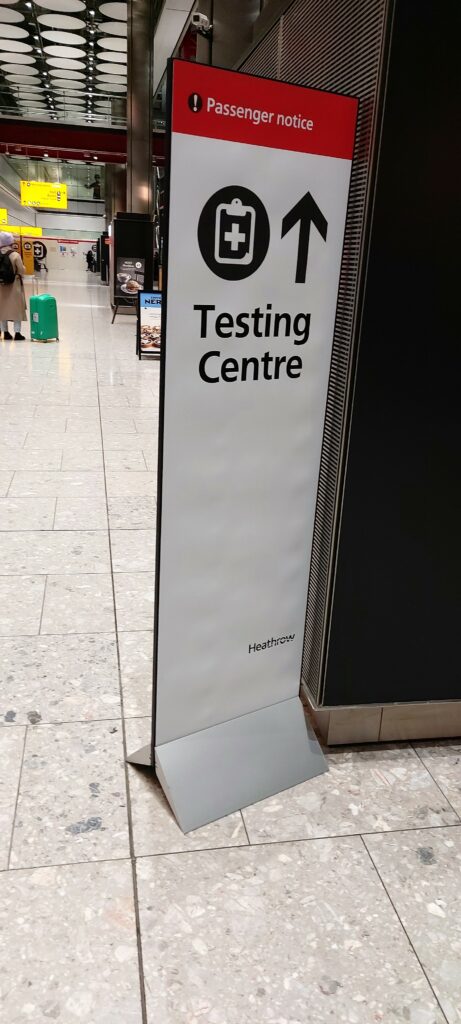 I had booked a test but arrived early – and was seen immediately.
I had negative results back within 75 minutes. It costs £80 (only required for entering Hong Kong).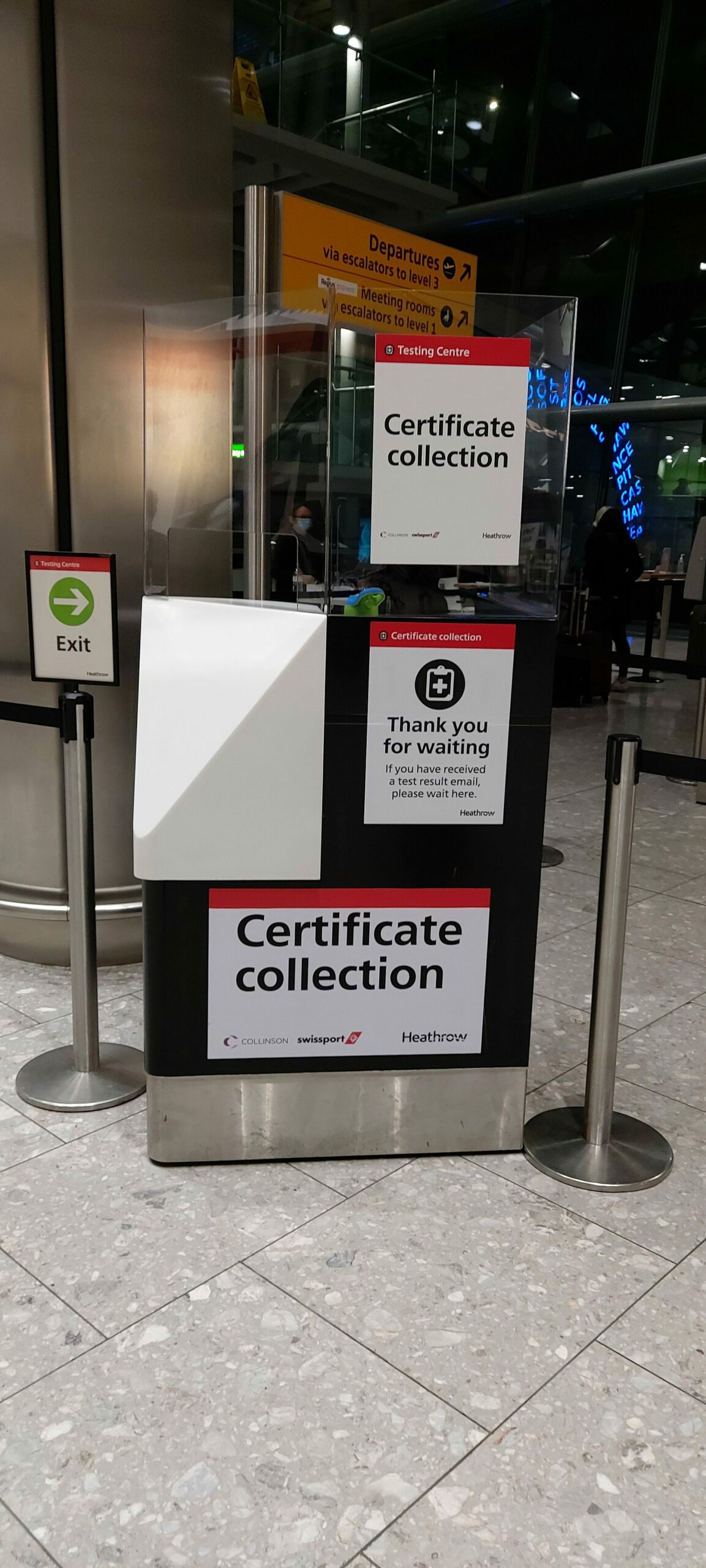 Check-in was slightly slow, as everyone needed either a test to enter HK or have onward boarding passes if transiting. BA eventually managed to print my Cathay boarding pass after some kerfuffles. A temperature check is also taken.
The First Lounge was pretty heaving compared to my 2 earlier excursions. The same at-seat ordering by phone system was in operation.
The flight was very quiet and staff were in good mood – some only just having returned from furlough. I slept for 7 hours.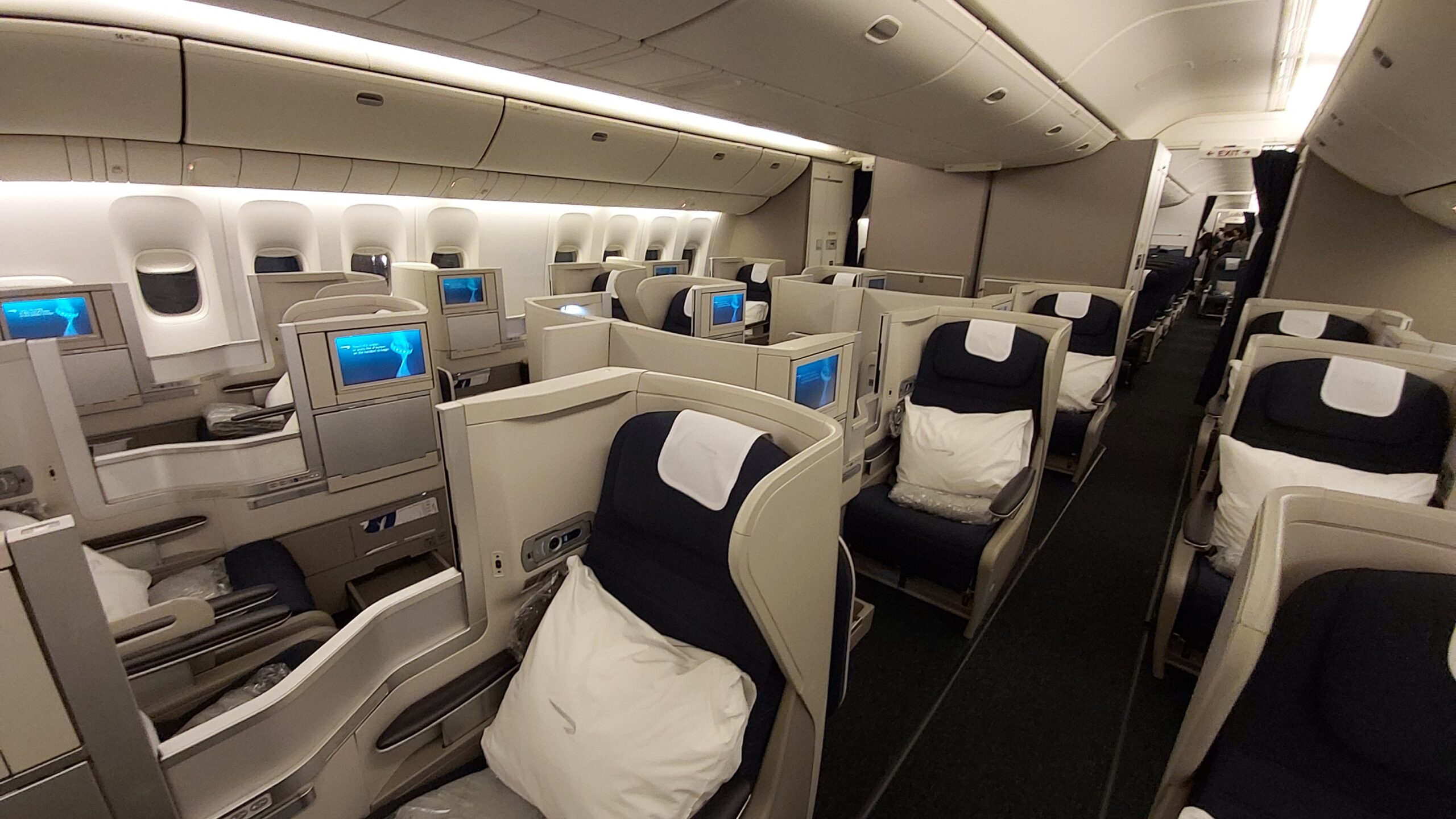 There was an option of a hot meal – I was given a menu (fixed) from First Class delivered in a box. Nicholas Feuillatte was the onboard fizz. I didn't bother with breakfast.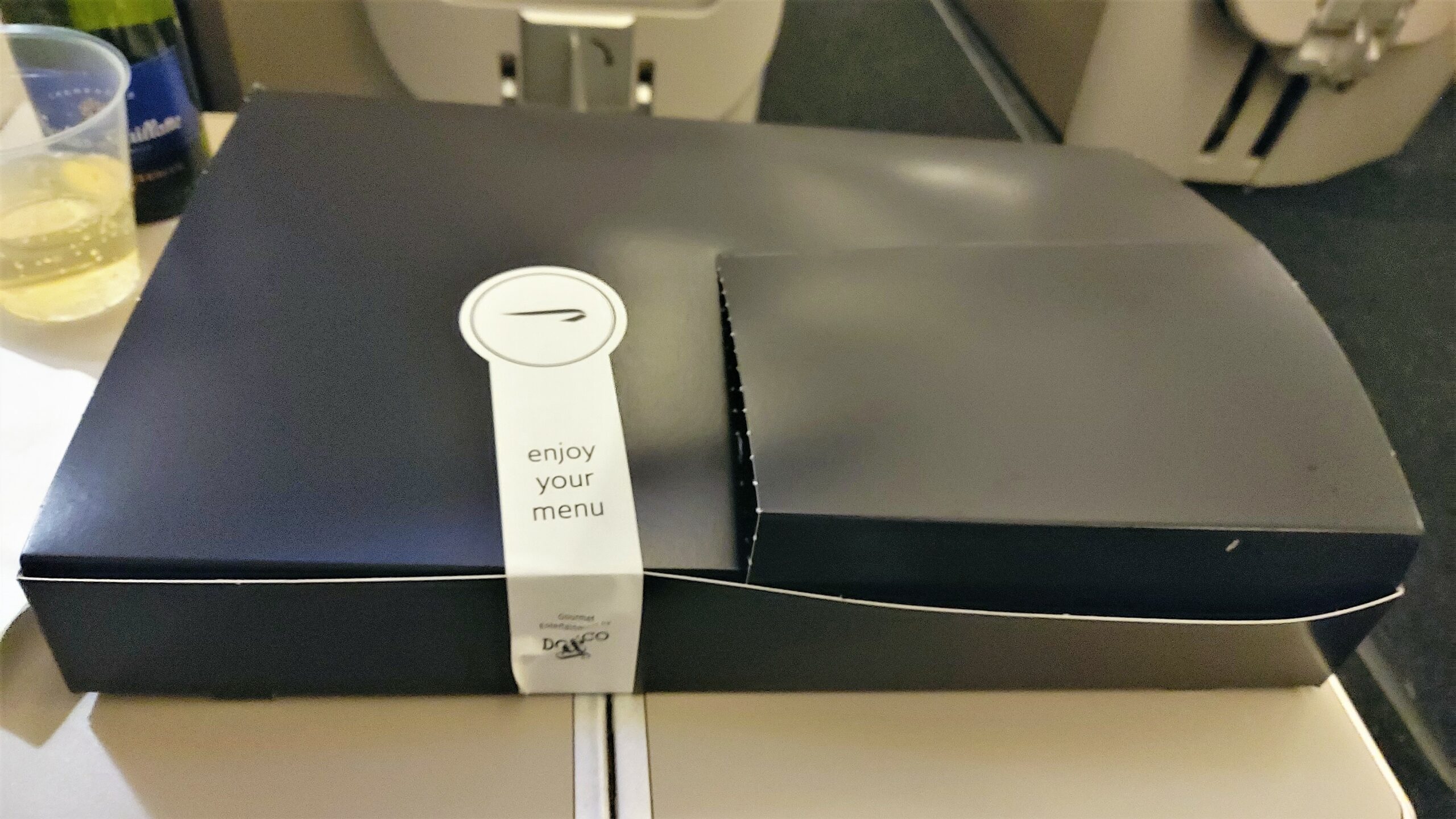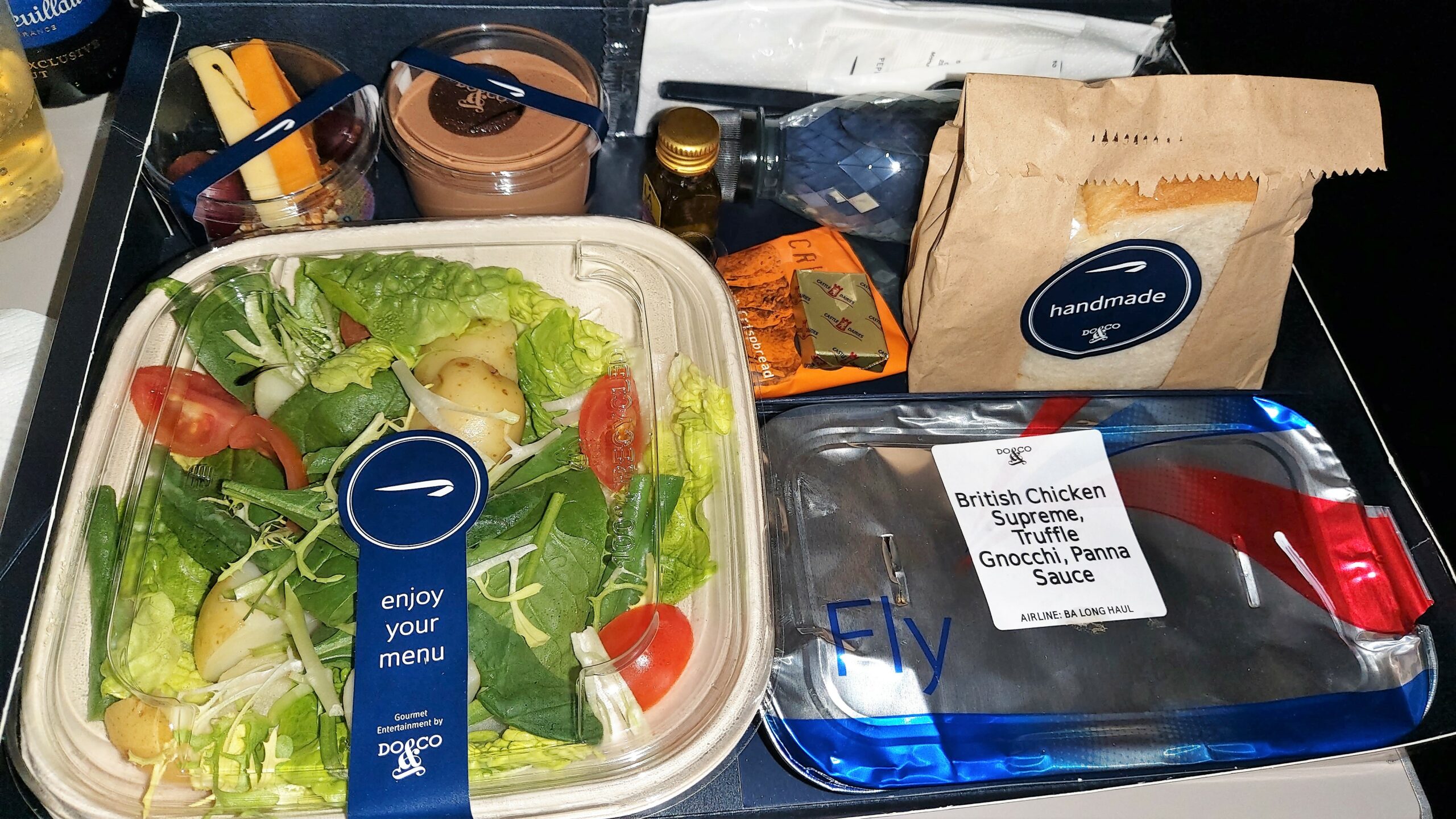 Hong Kong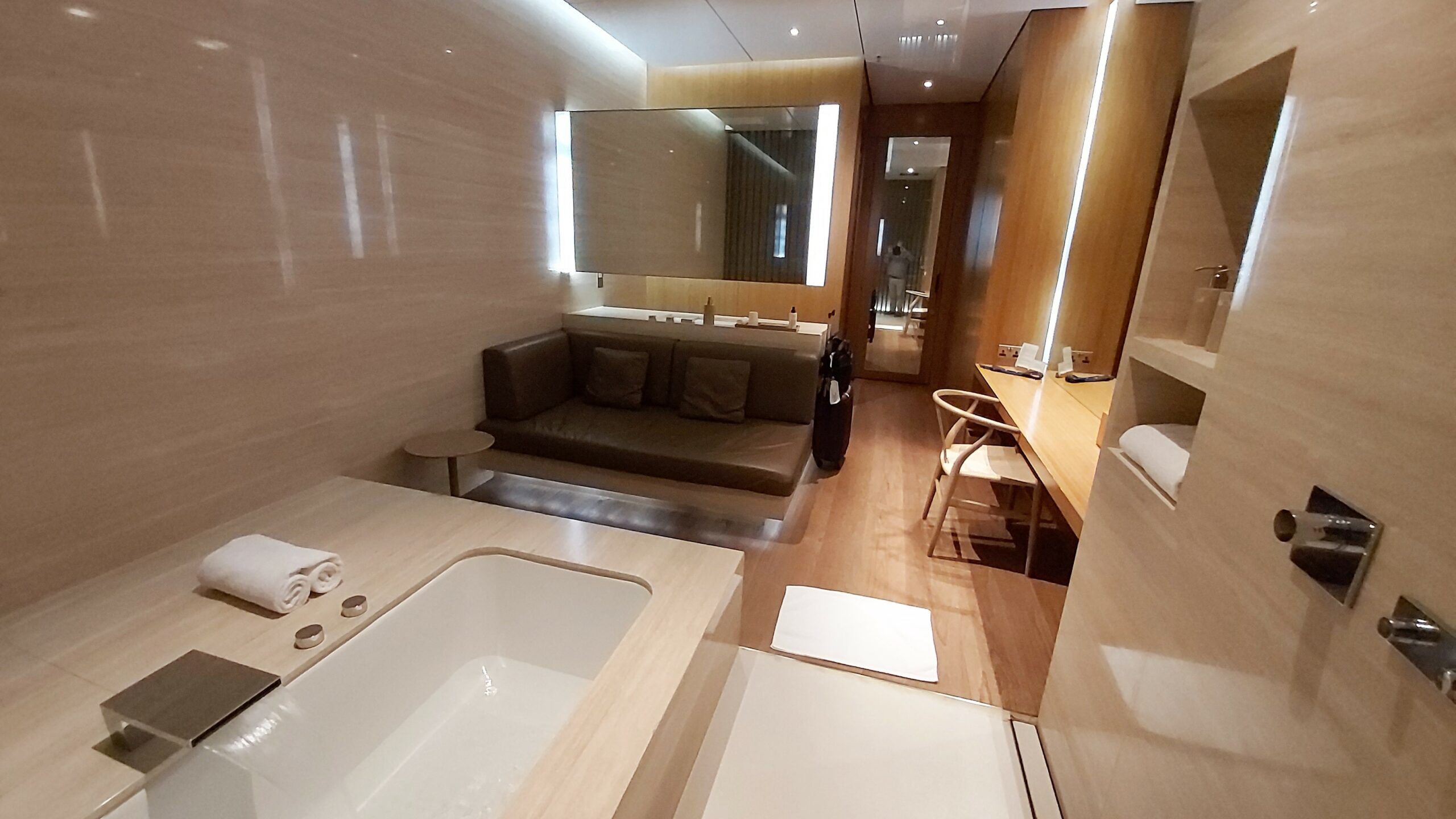 On arrival in HK I was met at the plane by Cathay staff who took me to The Wing lounge. I've been here before and it has some good features – the best being a full bath!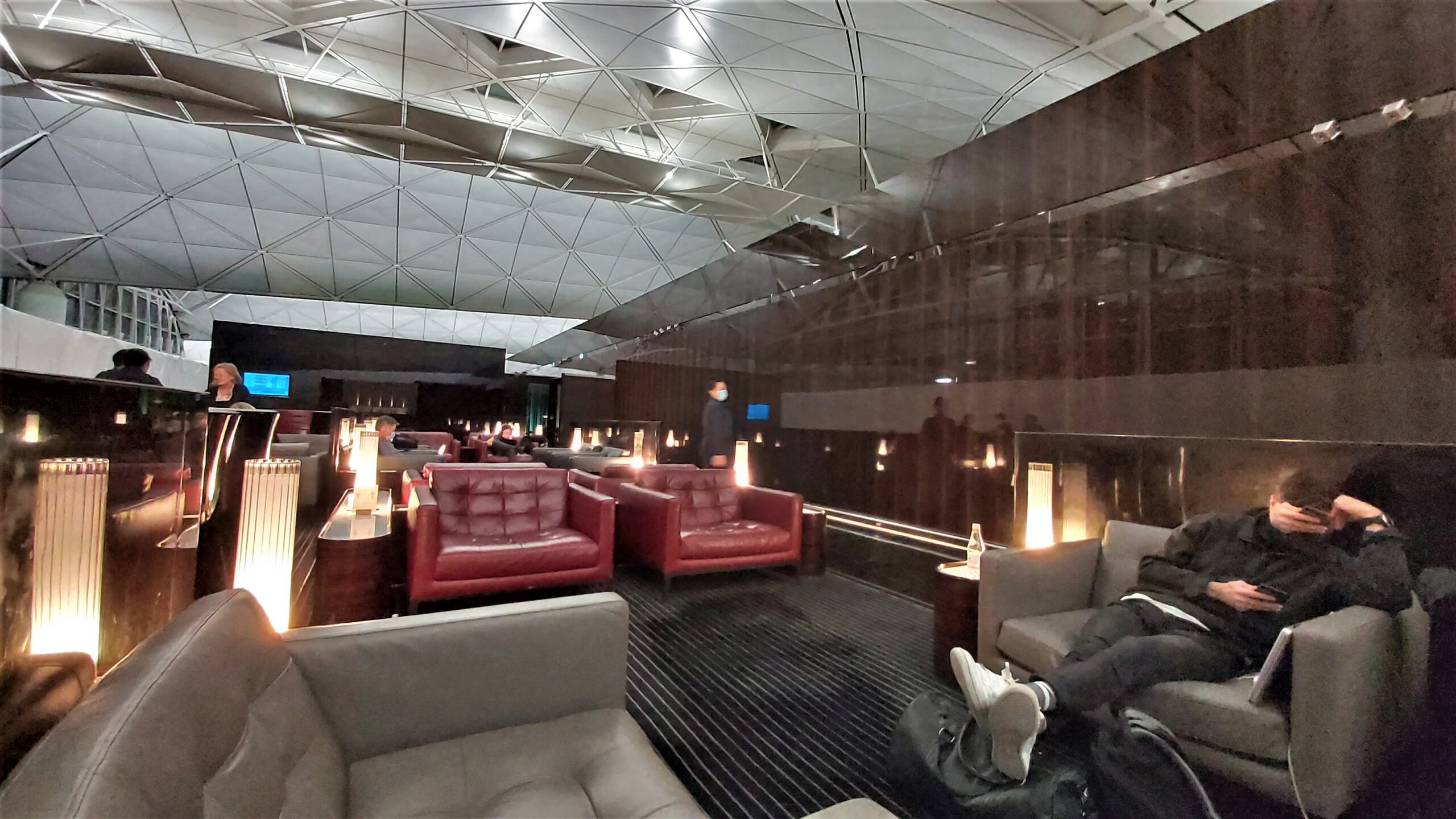 After 7 hours in the lounge, I took my almost empty flight to Sydney. Only 31 people on the plane – most actually in business class (returning residents). There is a strict cap on the number of residents allowed to return, and everyone must quarantine for 14 days in a government-appointed hotel.
Hong Kong Airport is eerily quiet – this is the gate for Sydney.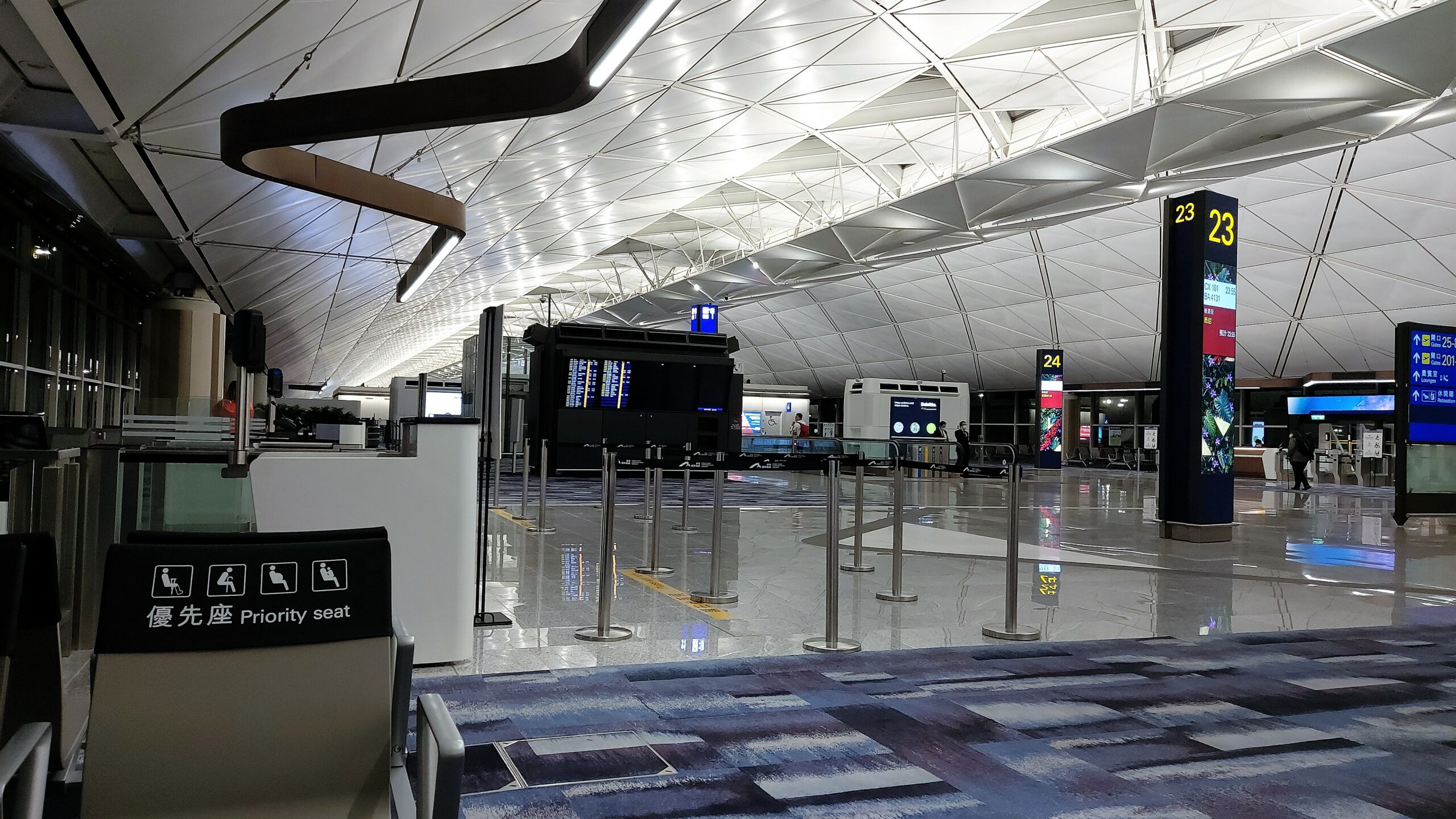 Food on board was good (duck confit for me) and fizz was Billecart-Salmon.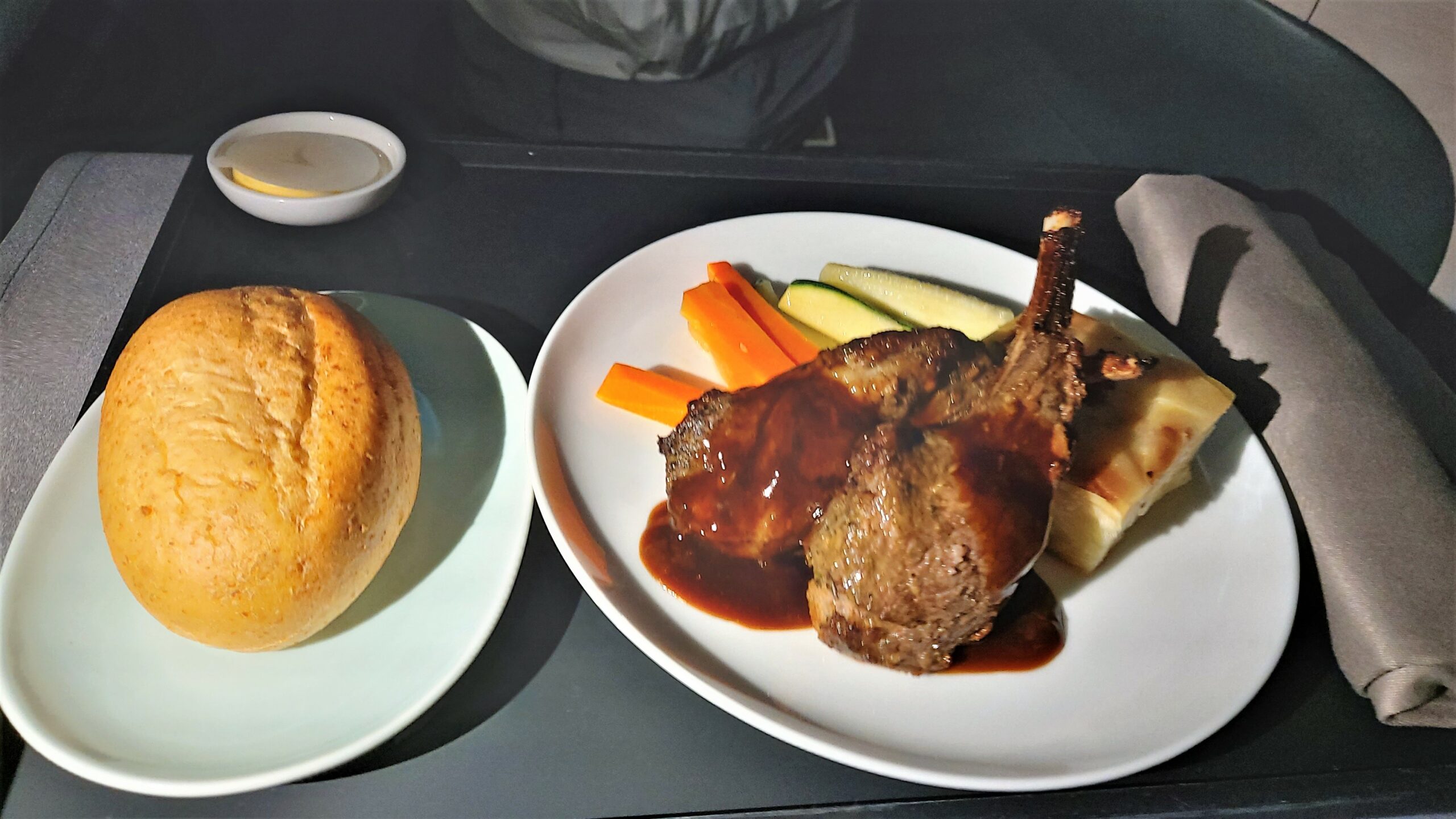 Sydney
Arrival in Sydney on the Wednesday at lunchtime was interesting. We were met as a group off the plane by Australian Border Force (ABF) staff who took us through health screening, immigration, and such. As I had a special Visa and Health Exemption from the New South Wales Health Authority (all done in advance) I was whisked through it all and joined everyone on the coach (with police outrider) to find our hotel. It was the Mercure near Sydney's main station.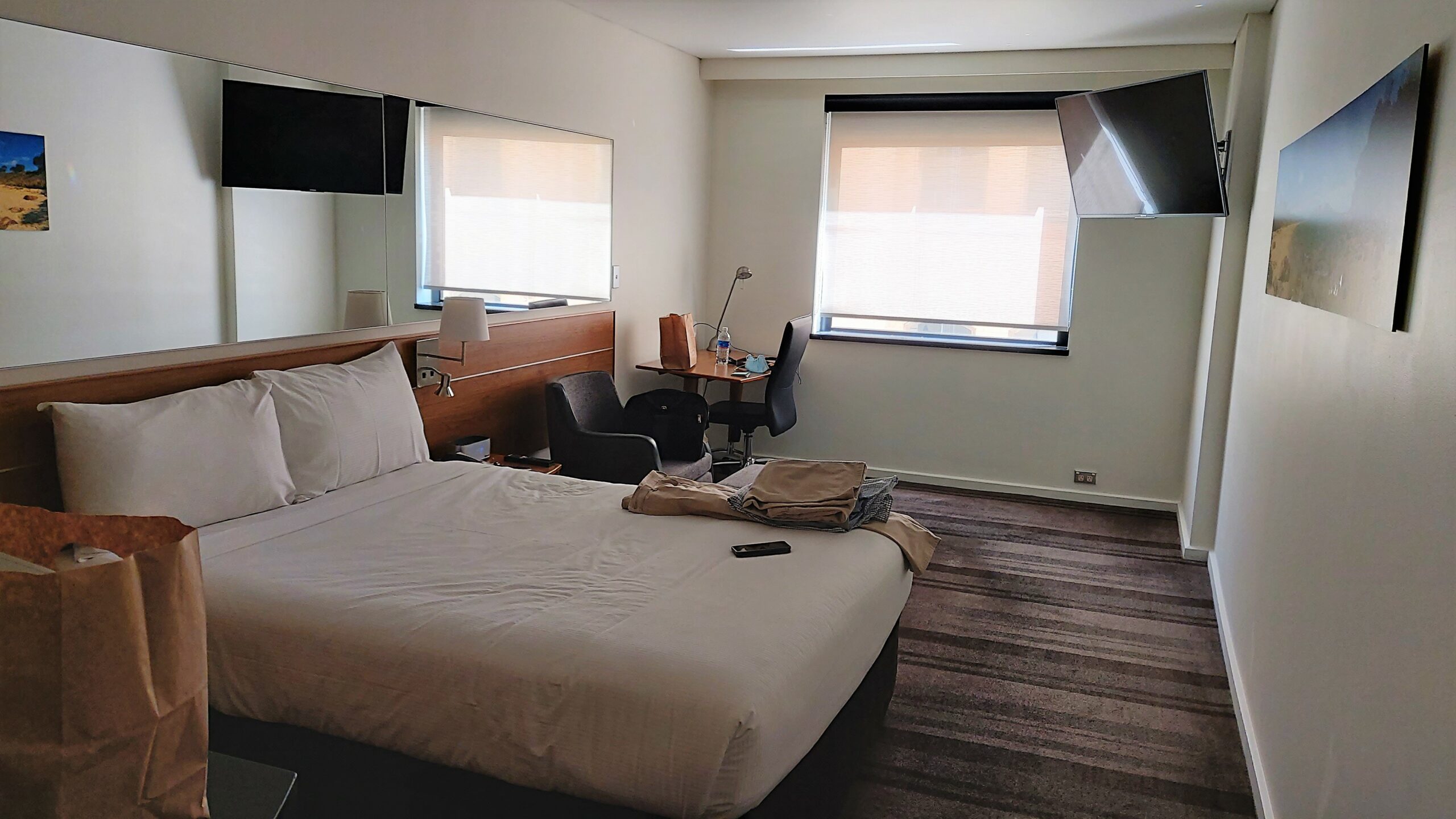 New South Wales Police checked us in and we were taken to our rooms – no keys for us! The returning residents have to stay 14 days in their rooms – all meals are delivered 3 times a day. Laundry 3 times a week. A doctor checks up on residents regularly. No contact with staff at all. Floors have wardens by the lift to ensure no unauthorized meandering.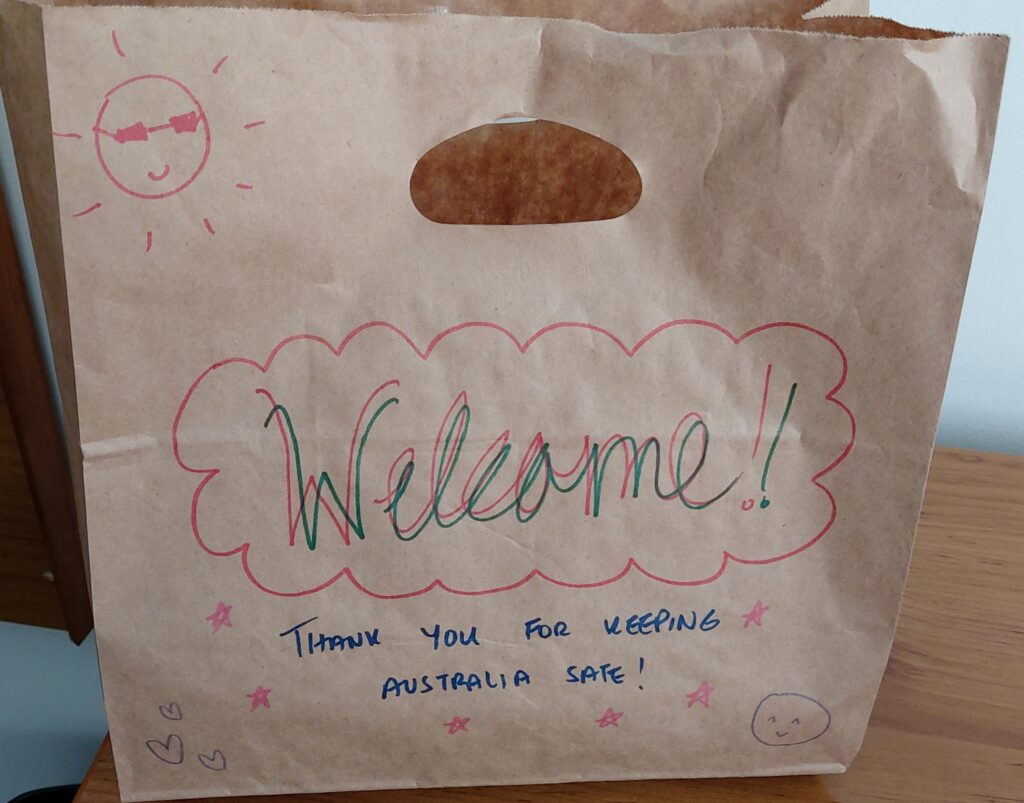 The meals came in brown bags but you were at liberty to order in from outside and have packages brought to your room. I only had 2 days in quarantine, as I was in an exempt category. It was OK but plenty of it!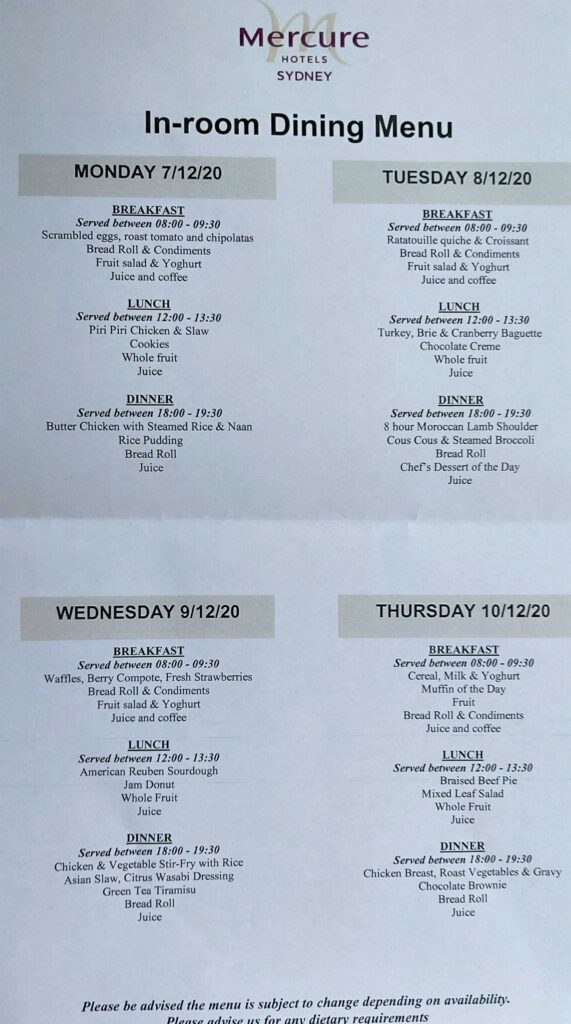 The return to the UK via Hong Kong

So, having left UK late Monday, with an 11 hour flight to HK, 7 hours transit followed by another 9 hour flight, 48 hours in the hotel, I was ready to leave Friday lunchtime. The doctor checked me out and Police made sure I left in an Uber to the airport. Again – deserted. The eateries before immigration were open (for airport staff) but hardly anything airside. Australians are not allowed to leave the country unless in an exempt category.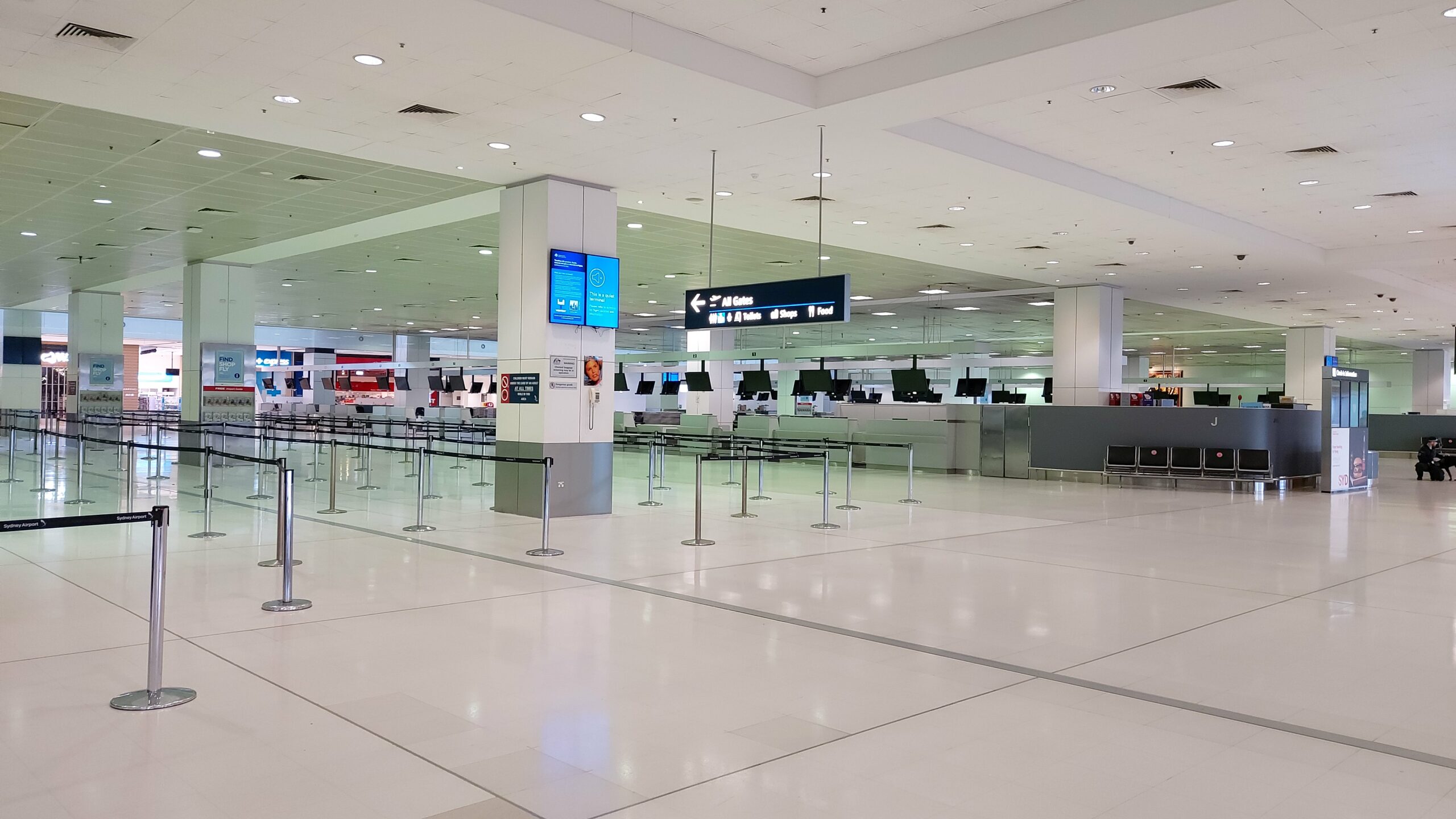 The flight from Sydney on Cathay Pacific was empty (A350) into Hong Kong.
I had a 2-hour transit in HK before the 12-hour flight to London. This was pretty full of people coming back to London for the Christmas season. There was a good breakfast onboard (sweet potato fingerlings).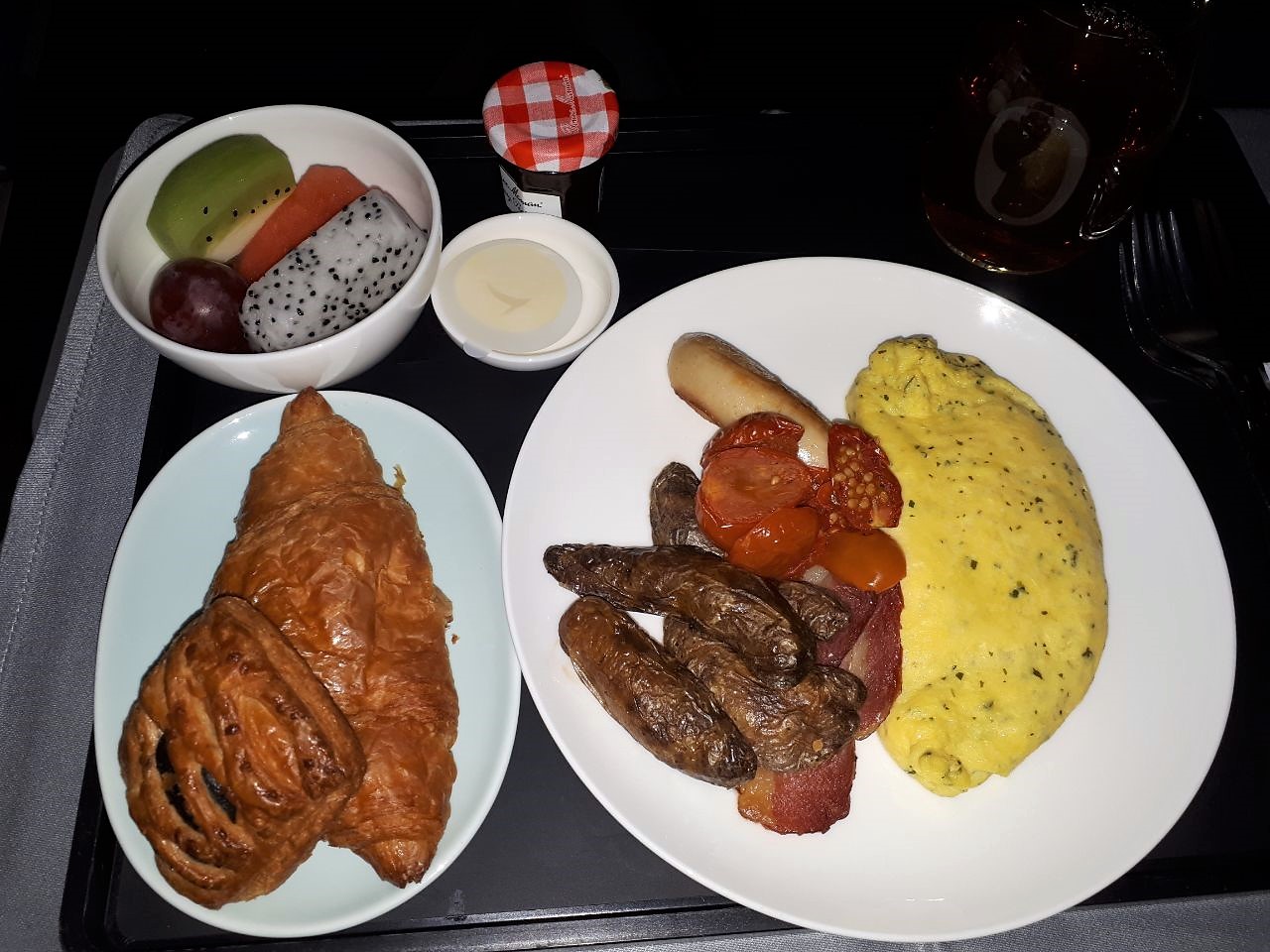 We landed 0500 Saturday and I was home by lunchtime. My neighbours were startled to find I'd been to Hong Kong and Sydney in just about five days! I'd said bye on Monday lunchtime and was back Saturday following.
Must be a record wearing a mask for 30+ hours!