Until a few years ago, I had generally always driven to the airport myself. Now when I am flying long haul or going for a longer holiday, I often use a chauffeur service. This may sound like an extravagance, but it is surprising when you compare the costs. It started when I was looking at the ridiculous parking prices at Heathrow for a longer trip to Australia. I was so shocked by the prices, I decided to look at how much getting a car would be. I was surprised by how little difference there was.
Prices – chauffeur versus parking
I hate taking long car park bus transfers when I am flying, so I generally use meet and greet or valet parking for longer trips. These used to be really good value, but prices for the reputable firms have got much dearer, particularly at peak periods.
Let's take an example long haul trip for 2 weeks travelling from Heathrow T5 in July. The cost of the Heathrow official parking for 2 weeks is £104, which is actually cheaper than Purple Parking. This does include a bus ride from the long term parking. You would also have to factor in an average cost of petrol of around £25 return for a 140 mile round trip. If you wanted to use meet and greet, surprisingly the Official Heathrow Meet and Greet is again one of the cheapest at £141. This would make the total £166. If we compare that with the average cost of a chauffeur service at around £1-£1.25 a mile, there is only at most a small difference at about £140-£160 for the chauffeur.
What else to consider & the shocking truth about cheap chauffeur companies
Why use a chauffeur?
There are several advantages to taking a chauffeur service if you are flying long haul business class. For a start, on the shorter night flights you don't have to worry about being well rested, so you can take your time to enjoy your business class experience. Secondly, if you are flying on business, you don't loose precious time in the car, as you can carry on working until you get to the airport. Thirdly, if you like to indulge in the on-board champagne and wine, you don't need to worry about being fit to drive on the way home. All in all, it makes a much more relaxing part of your journey.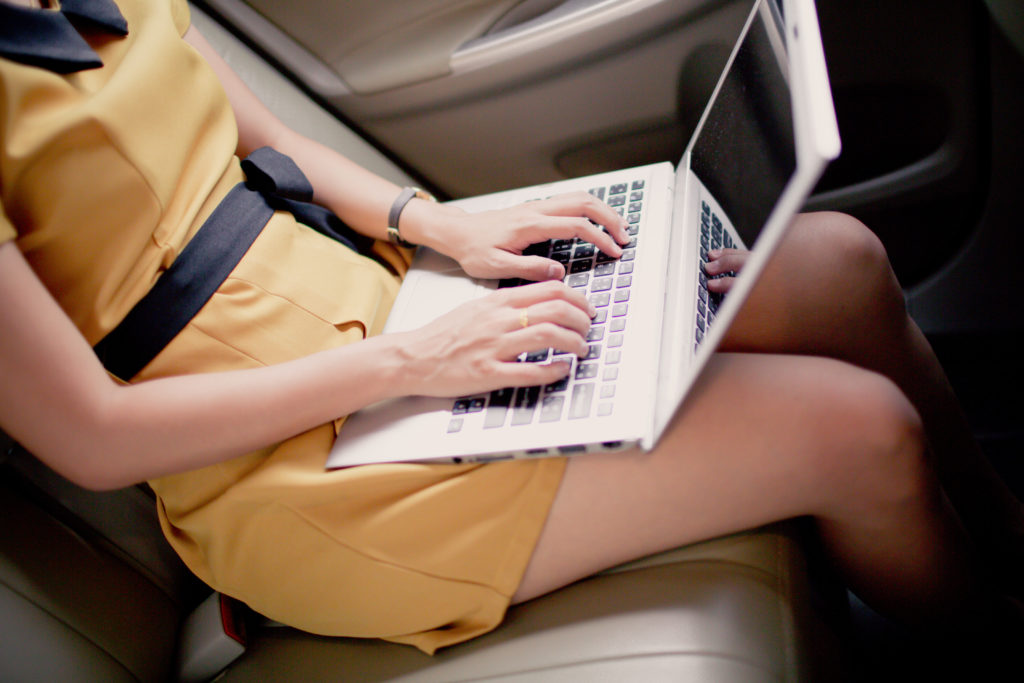 Safety
The most important thing when considering a chauffeur service has to be your safety, not just price. My Roving Reporter and I have had quite a few bad experiences with various chauffeur companies and when I did some research, I was shocked to discover why. The main issue has been drivers seeming to be falling asleep and drifting across the road. There has also been an issue with drivers texting and looking at their phone. Unfortunately, this has even happened when using the chauffeur service supplied by certain airlines, as part of business class. What I didn't realise is that they often just subcontract out to local firms.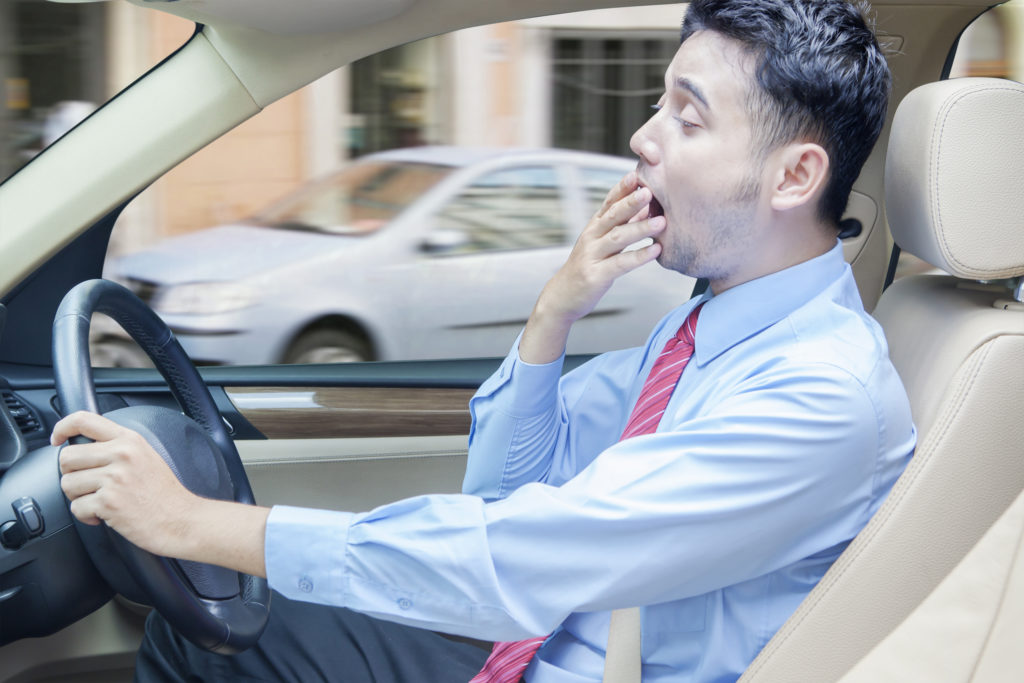 The reasons why tired drivers are such an issue are two-fold. Firstly, I was surprised to learn that there is no regulation on how many hours your chauffeur can drive for. The rules that apply to lorry and coach drivers do not apply to chauffeurs. Also, many drivers that drive for large chauffeur companies are self-employed, meaning they are not governed by the working time directive.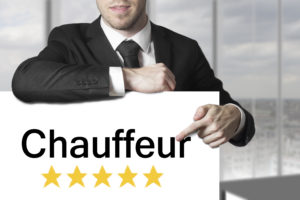 Secondly, the pay actually received by the drivers can be below minimum wage per hour. The self-employed drivers have to pay for the hire of their car, pay a cut to the chauffeur company and cover the cost of fuel. This could mean that for a one way trip to the airport they could earn just £20 over 3 hours if they then have to return to base. Unfortunately, this leads some drivers to working far longer than is safe to do, ending up with the sort of problems I describe. Apparently working 18 hours a day is not uncommon, to try to make enough money to live on.
The ideal way to avoid this is to do your research. Reviews can tell you a lot. Most chauffeur companies are on google, TripAdvisor or Facebook and have reviews. Make sure you look at several sources. The usual rule of thumb also applies, if the price seems too good to be true, it probably is!
Review of my chauffeur experience with South Coast Chauffeurs
I have been travelling as a passenger with Alex, owner of
South Coast Chauffeurs
, for a while. Although South Coast Chauffeurs are not the cheapest company locally, they offer a superior product. They are a smaller company and therefore Alex is careful to maintain high standards with his vehicles and drivers. He also has a carefully chosen network of other chauffeur companies, if he is unable to take a job. The cars that South Coast Chauffeurs use are all premium models such as Mercedes E class and S class LWB. If he can, he will upgrade you to a higher category car for the same price.
On this occasion I was travelling to Heathrow T5 and Alex picked me up at my home address in the Mercedes S class. The return trip from the South Coast costs from £165 for leisure travellers (business travellers will be charged VAT). When you compare that with the cost of the parking for 2 weeks and using your own car, that is a really good price. If you quote 'Turning left for less' when contacting South Coast Chauffeurs, you can also receive a 10% discount.
The whole experience felt very premium and a fitting start to my New York trip on BA1 (review
here
). If I had wanted to work on this blog, there was free Wi-Fi. Alternatively, if I wanted to relax with a paper, that would be provided as well. Mineral water and drinks are also provided. One touch I though was really thoughtful was the hand sanitising gel. On the way back from the airport, it was great to be able to use it after going through a busy airport.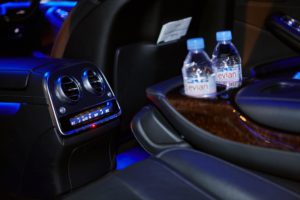 The car itself was immaculate inside and I really liked some of the features that you don't see on many cars. The seats could be cooled as well as heated. They had very comfortable pillow like headrests and could be reclined or moved in a variety of ways. You could therefore relax as much as you wanted. There were also dual climate controls in the back, so you could have the temperature how you liked.
Alex had already looked at the traffic and planned the most efficient way to get to the airport. On arrival, he unloaded my luggage for me and confirmed my return journey. It was definitely a very relaxed start to my trip.
On the way home Alex was waiting at the requested time to help me with my luggage. I was absolutely exhausted, having not only flown back from New York, but then to Dublin and back. There was no way I would have been safe to drive at this point. Reclining my seat in the S class and resting my weary head on the headrest pillow, I was very grateful that I decided to choose a chauffeur rather than drive myself!
To get a 10% discount off your journey with South Coast Chauffeurs just quote 'turning left for less'. You can find South Coast Chauffeurs website here.