I have previously visited the Clubrooms at Gatwick North during BA's transition to the South Terminal where they did not have a lounge for a while. I remember being quite impressed with the decor and food and drink on offer but it was a while ago. Having been somewhat disappointed with the No 1 Lounge at Gatwick South I thought I would try the slightly classier Clubrooms which is part of the same complex.
Entry and booking for Priority Pass and cash customers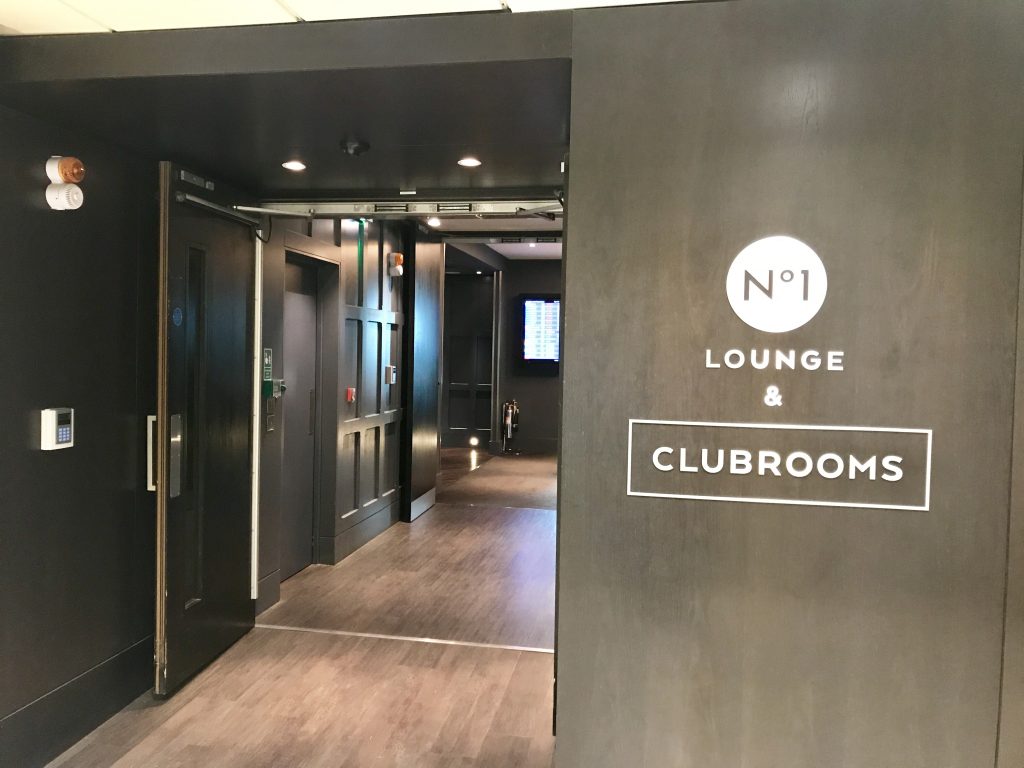 I knew that you could pay £15 to upgrade on the day but as I wanted to do a review I thought I would use the Priority Pass reservation service. This allows you to guarantee your entrance to No 1 lounge or Clubrooms for £5. It wasn't very clear how to do this on the website (it is actually at the bottom of the drop-down list for booking No 1 lounges) so I emailed No 1.
Not surprisingly from my previous experiences, I did not receive an answer. I have generally found No 1 not very good at answering questions by email or phone and their PR department are less than helpful too. I then phoned up and was given incorrect information that I would need to pay £35 to guarantee entrance which was £20 to prebook and then the £15 upgrade fee. I declined to book. It is actually £20 including the £5 reservation fee and £15 upgrade as you would expect. You can prebook here.
Arrival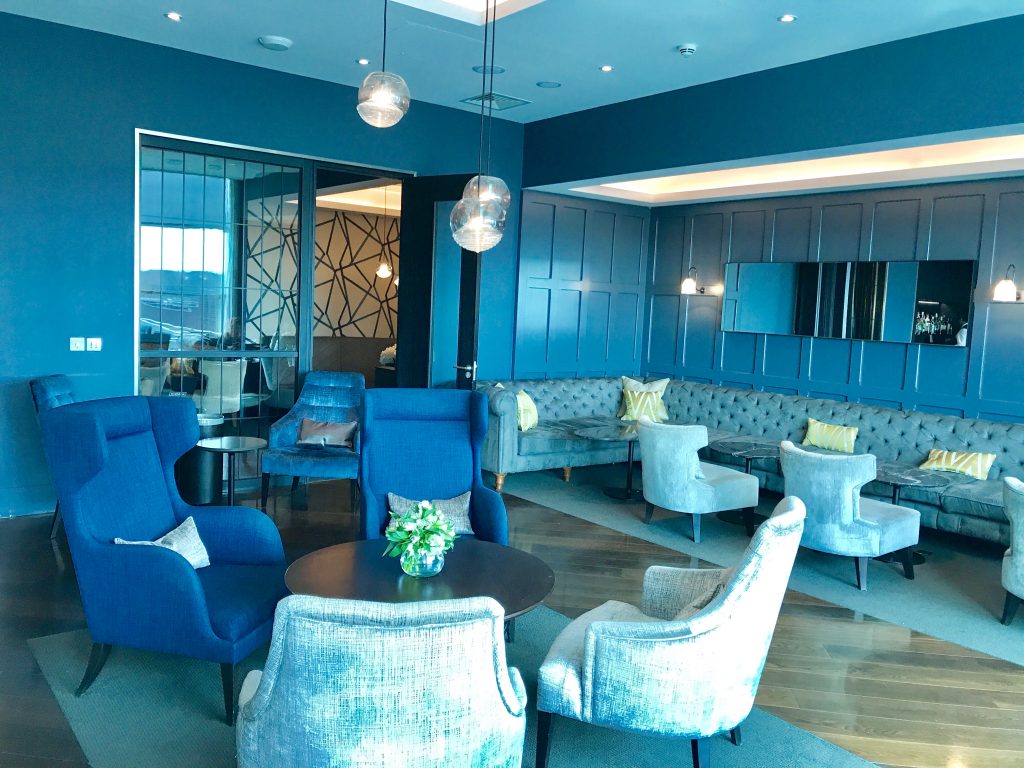 The Clubrooms and No 1 lounge are next to the BA lounge. There is a shortcut from security to the left as you exit or you can find the passageway by JD sports in the shopping area.
The visit started well as I was shown into the lounge, given a menu and had it explained to me. The waiters were smartly uniformed and helpful. One spotted that I was sitting in the middle of the room and asked if I would like to move to the window as someone had just left.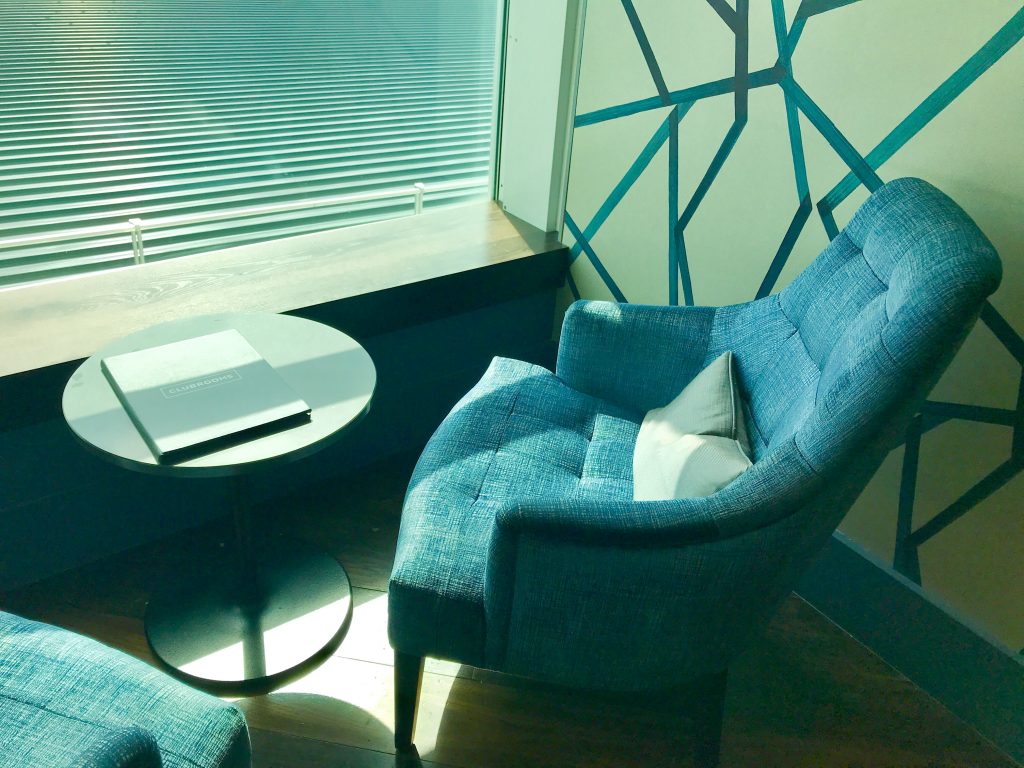 The lounge was very elegant in its decor and I loved the various turquoise hues in the colour scheme. There were fresh flowers too and plenty of comfortable chairs available.  My only complaint is that the tables were a bit low for eating from.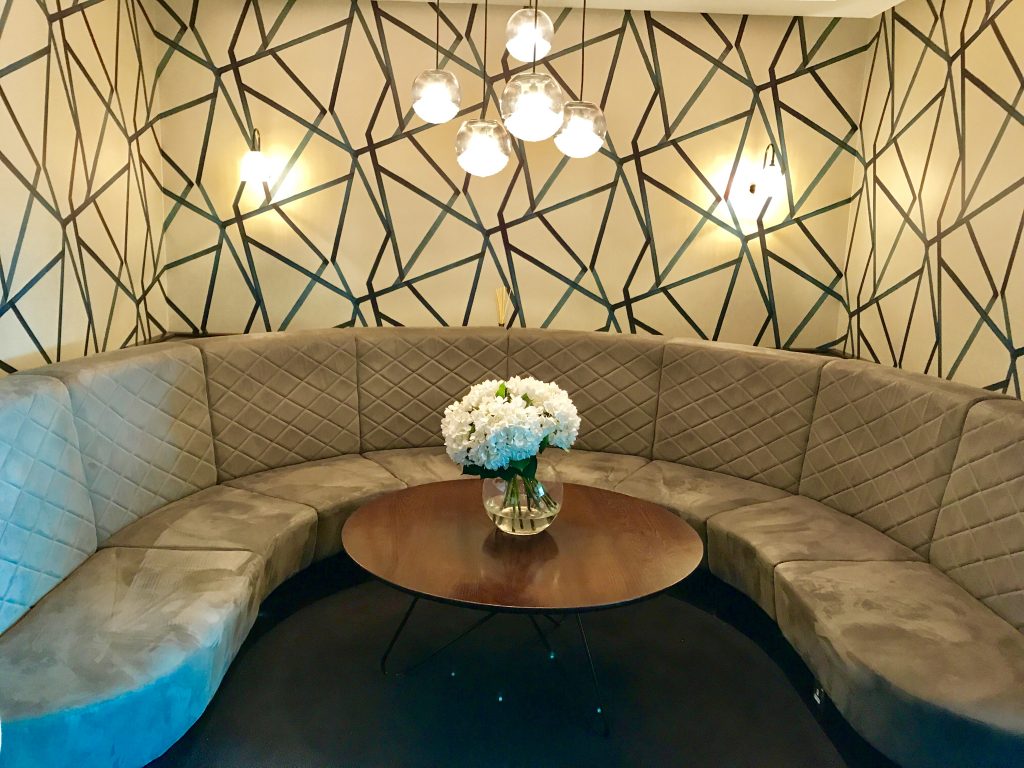 The lounge was pretty quiet as you can see, although this was a Saturday afternoon and the BA lounge was also very quiet.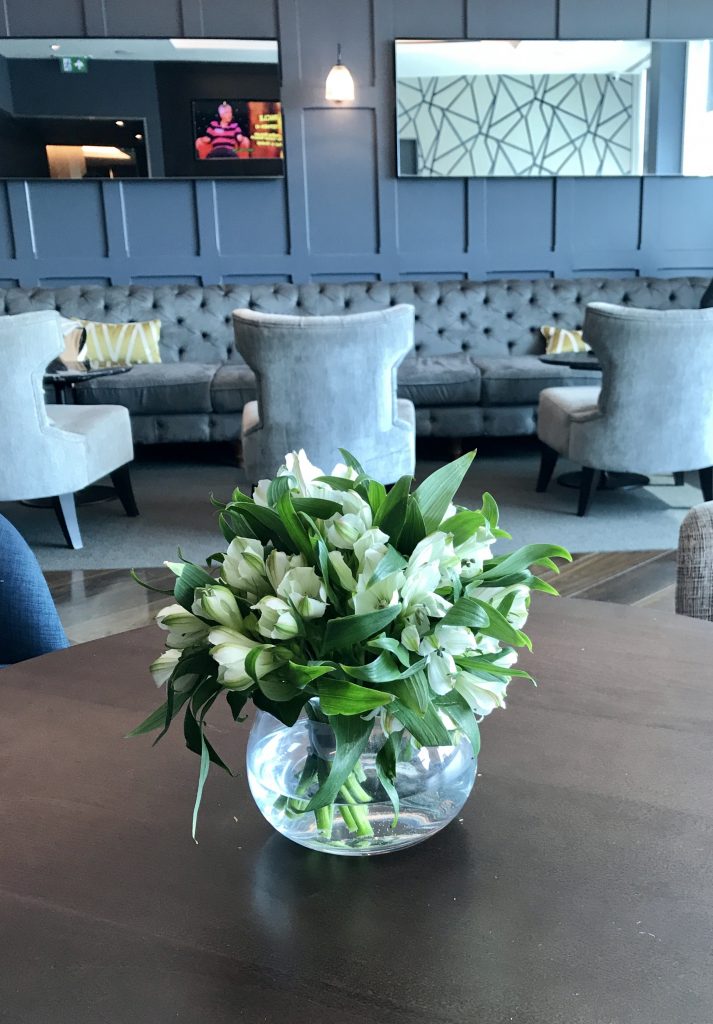 Food and drink
The drinks menu was fairly impressive with Champagne (unfortunately BA's Castel-no!) some good quality wines and even a decent gin selection with good tonic to mix too. So far so good. Here is the drinks list: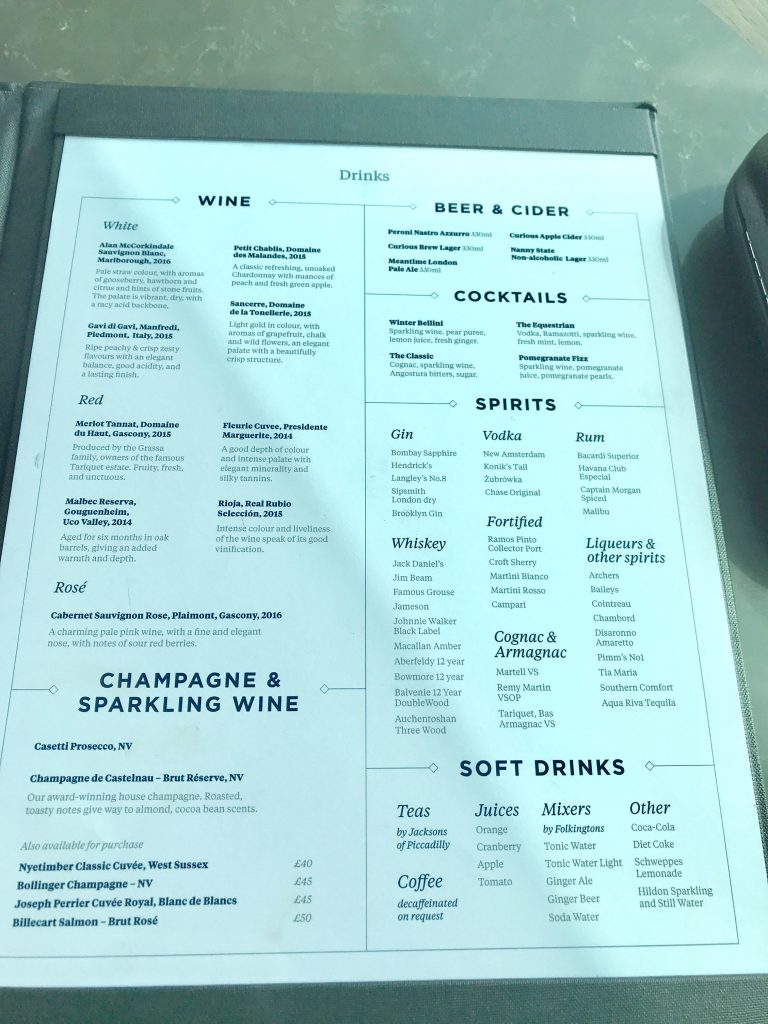 I selected a glass of the Sancerre which was actually very drinkable and delivered quickly. Tops ups were not offered during the hour or so I was in there although it was small enough I could have got the waiters attention quickly.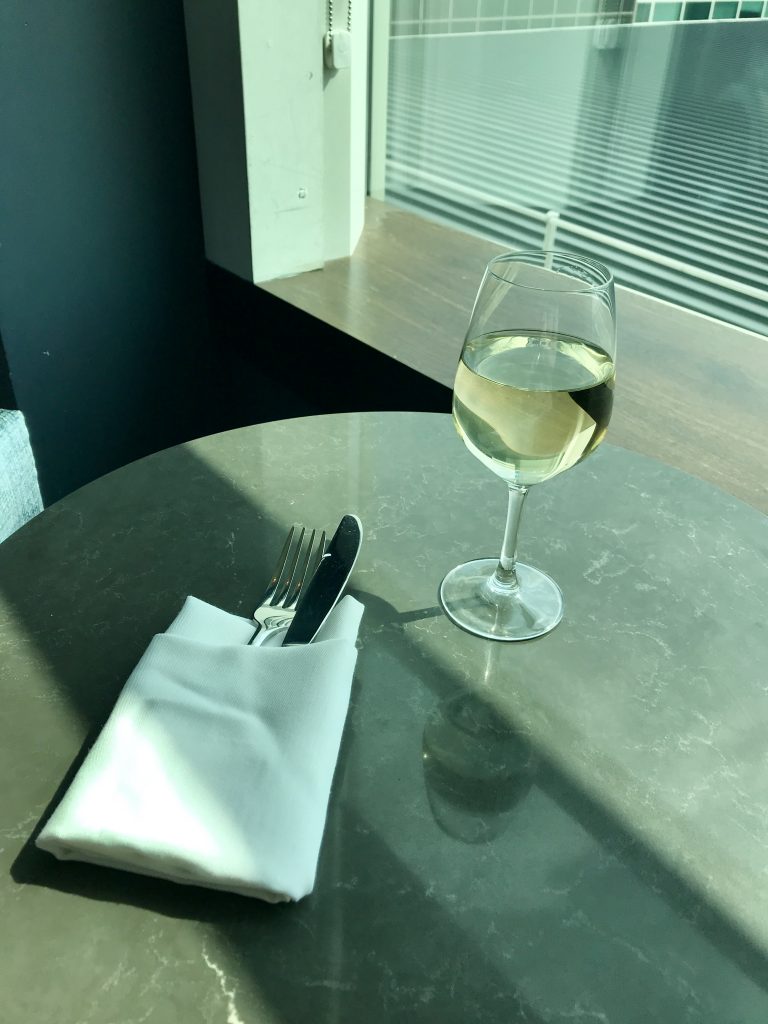 The food menu was not as impressive and was in the pub food vein. It would have been nice to have a few healthier options too apart from a salad with cheese. Given that the general price of admission is £45, I would expect a more upmarket offering. Here is the menu: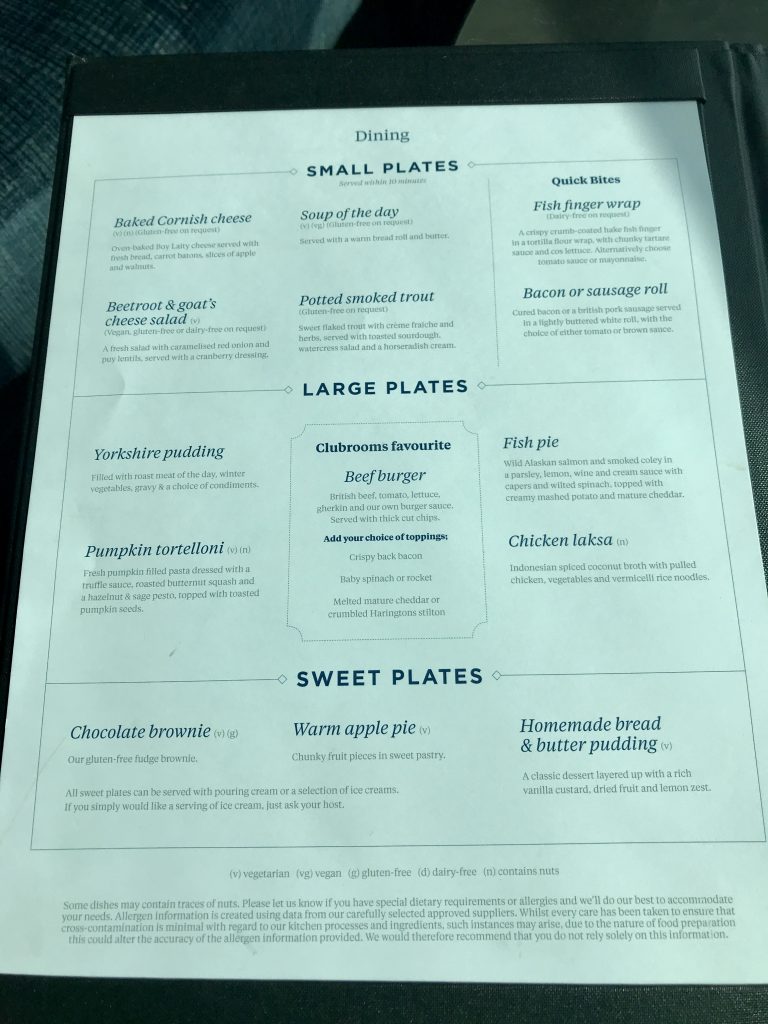 I started with the Potted Smoked Trout. This tasted OK but I had my suspicions this was not trout. For a start, I have never seen white trout and it did not taste like trout either, smoked or otherwise. I queried it with the waiter and he said he was pretty sure it was trout which didn't really answer the question. It was also missing the horseradish cream that was meant to accompany it. What do you think from the photo below – trout or not?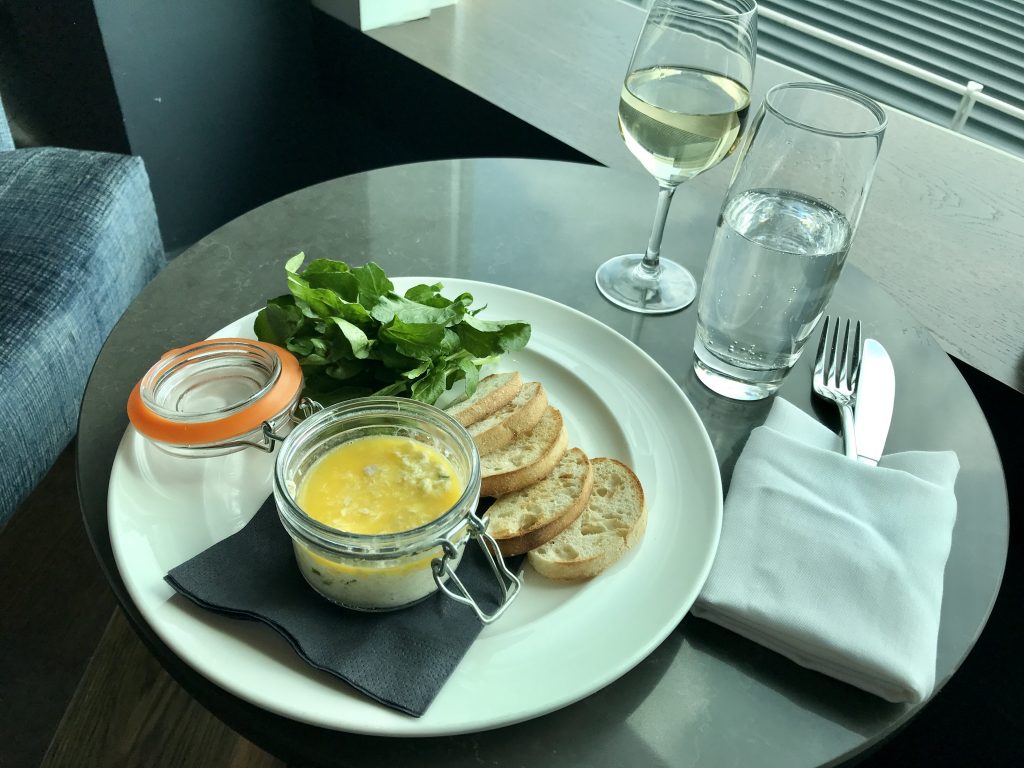 I then decided to try the Yorkshire pudding with the roast of the day. This was allegedly chicken. The vegetables on the top were quite tasty – roasted carrots, parsnips and potatoes.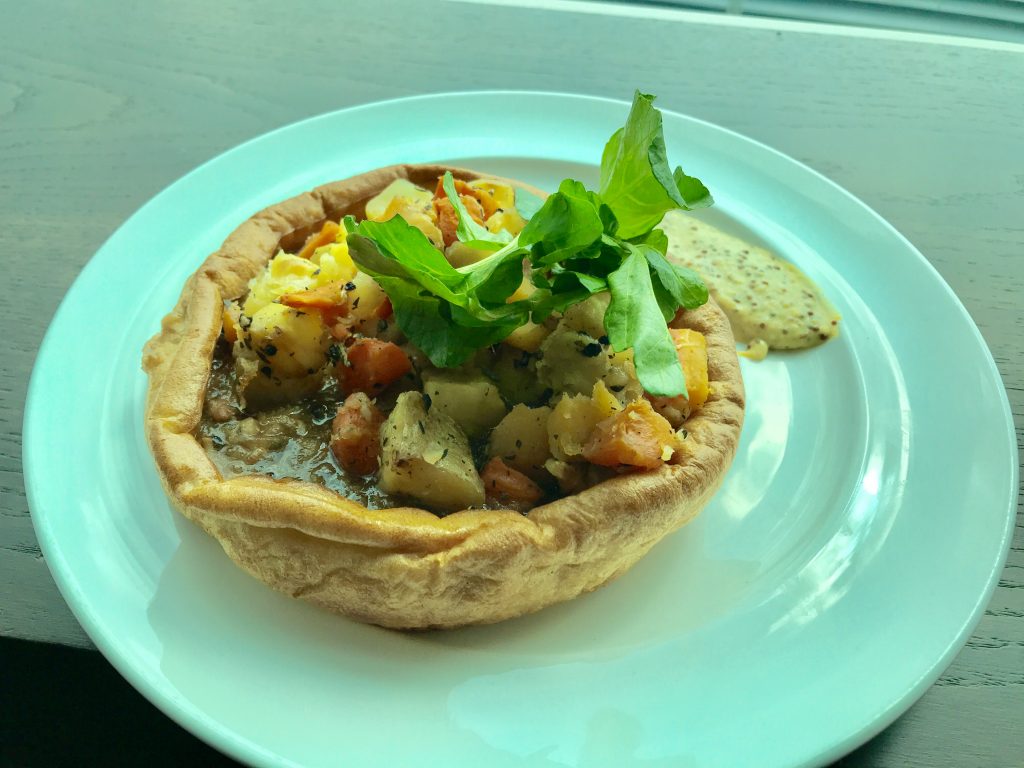 Then I got to the "chicken". Oh dear is all I can say. It looked like something out of a tin of premium dog food and didn't taste much better. See photo below – would you eat it? It was unlike chicken I have ever had, I am guessing it may have been thigh meat but it was a pile of slop with a very strange taste. I left it all and just ate the vegetables and side of the Yorkshire pudding.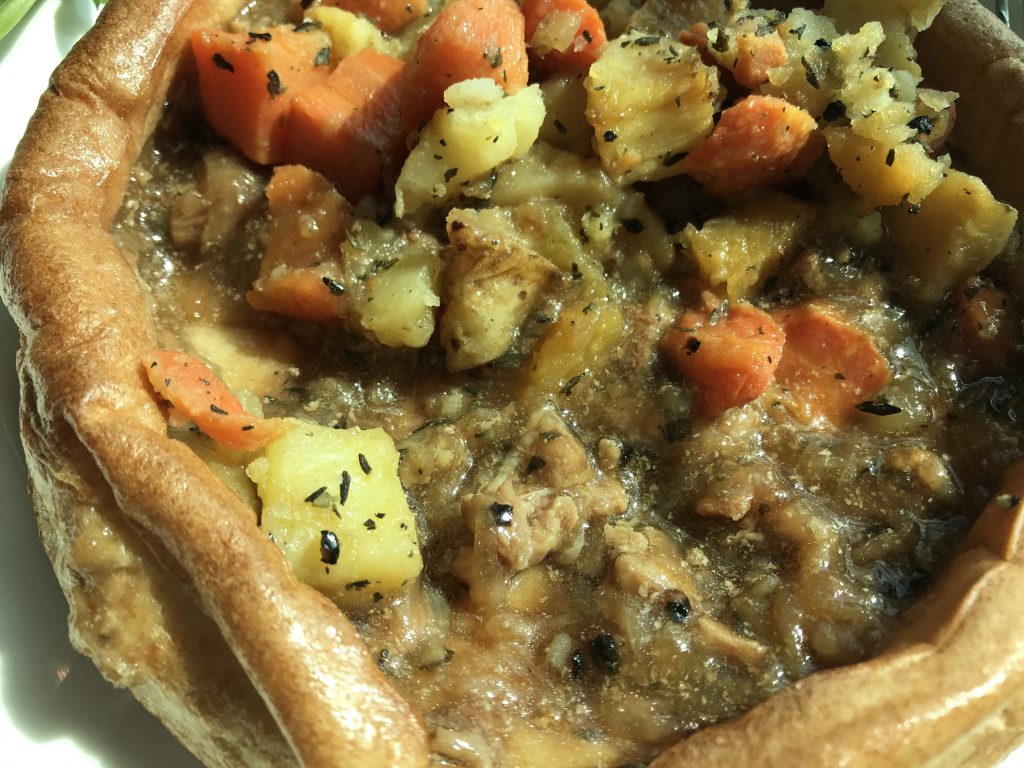 There was a small fridge of soft drinks and a coffee machine with a few biscuits and cakes you could help yourself to. Everything else was table service.
Facilities

There weren't really any facilities in the Clubrooms apart from a small selection of magazines and newspapers. The toilets were the same ones as for the No 1 lounge but these are pretty smart with L'Occitane toiletries. There are also showers in the No 1 lounge area.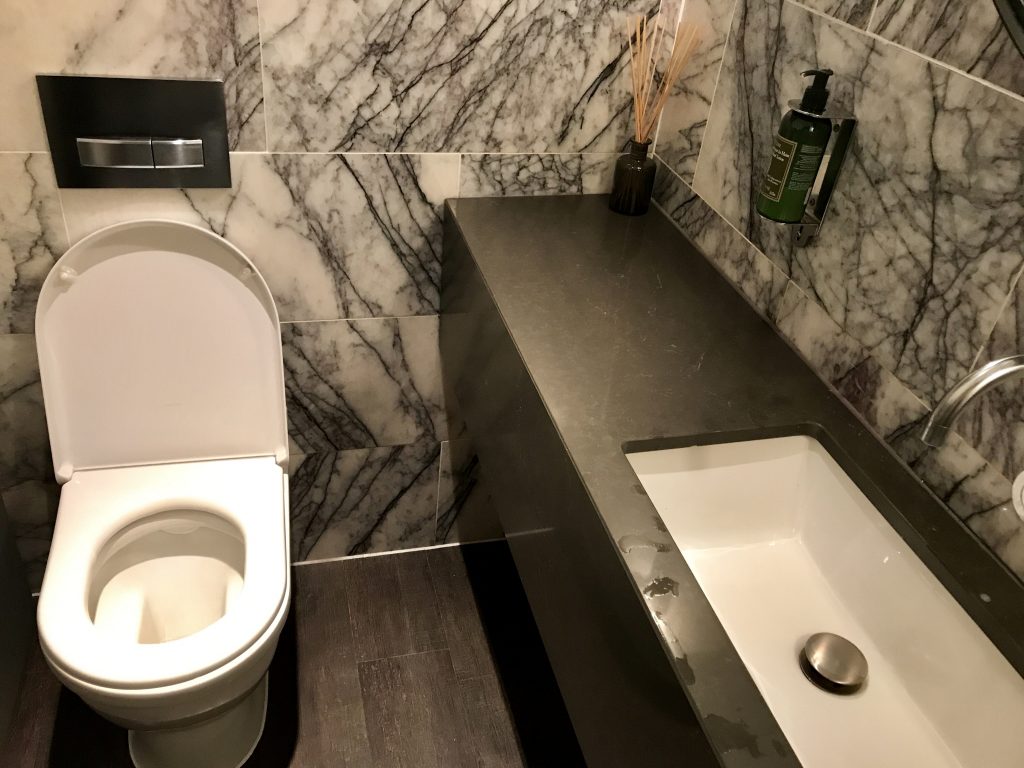 How to get it for less
The best way to get it cheaper is to use the Virgin Atlantic Flying Club deal if you don't have a Priority Pass. This costs £35 and gets you 400 Flying Club Miles too. It is free to join Virgin Flying Club here.
You must book via this special page to get the deal.
There is also a £35 offer on Travelzoo which also requires you to sign up but is free to do so. Travelzoo are a company that offer discounts on travel related deals around the world. You can find the offer page here.
Conclusion
If you wanted a lounge mainly for the food, I personally wouldn't bother with Clubrooms based on what I had. I would rather visit the Grain Store and spend the money there. However, if you are going to pay the £15 to upgrade from the No 1 lounge with your Priority Pass and are likely to have a few drinks then it would be worth it. The lounge is a lovely place to sit with a really good selection of drinks – if you don't fancy the Castelnau they also have Prosecco which is normally a safe bet.