Today's article is by my good friend, Katie. You can also read her other articles on Palm Springs and Marrakech or catch her on Instagram.
My partner and I decided to visit Ibiza to catch some end of season parties last October. Those that know me may be surprised to learn it was my first visit to the famous "White Isle", notorious for suiting the party lifestyle that I enjoy every so often.
My main concern before booking (and a common one, if you've read my previous reviews) was a fear that it might be full of beautiful skinny people and that I'd feel about 400 years old. Again, I figured this could only be decided by going to see for ourselves.
Flight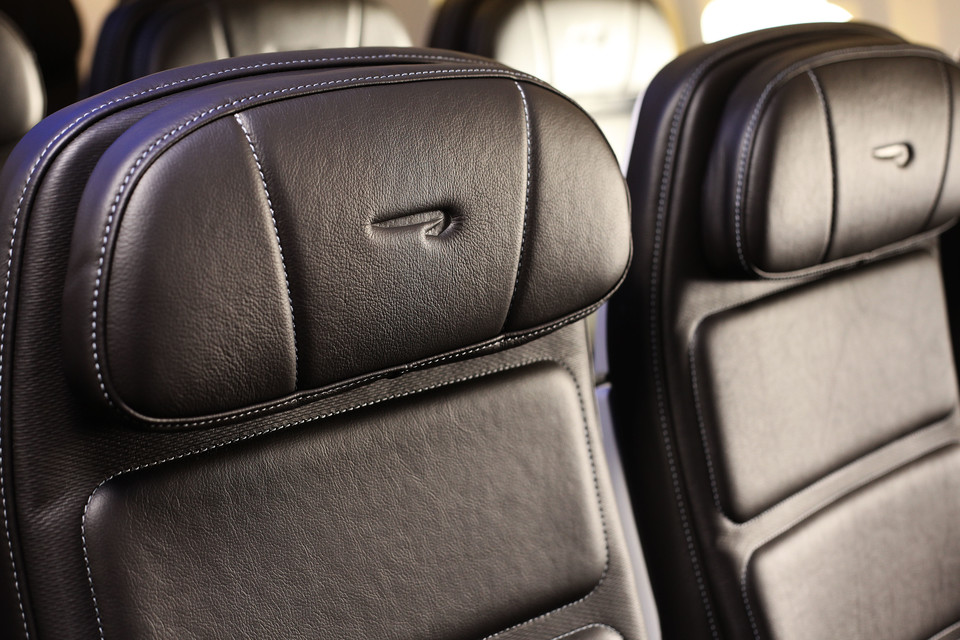 We'd booked BA Club Europe – mostly for the Tier Points, although at the time of writing that appears to have been an utter waste of money. I'd better not start venting on that topic or I won't stop.
The flight was fairly uneventful apart from a couple of chillaxed space cadets whose parenting style appeared to be "no style". The kids were allowed to run riot all over the cabin, which I was fairly tolerant of until one turned around and punched me smartly on the kneecap. I rewarded him with no words and a look so frosty it's a miracle my gin & tonic didn't freeze solid. A short staring contest ensued, with no real need to reveal the result to any of you that have met me before.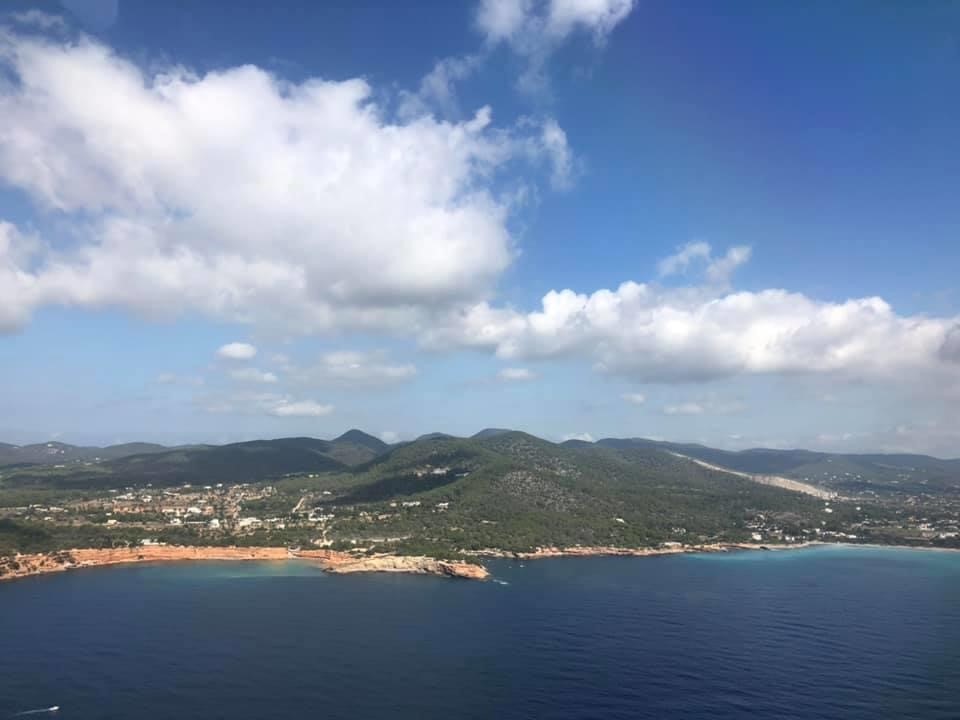 We realised upon landing that we hadn't booked a hire car despite being certain that we had – bit of a computer glitch. The prices at the desks were horrendous so we made a snap decision to make do without one and make do with taxis.
I was personally overjoyed at this development, meaning there would be no need to curb Bloody Mary's or margaritas at any time of day. Don't judge me; I'm on holiday.
Taxis were always available and my boyfriend also rented a scooter for part of the holiday which was relatively simple and inexpensive.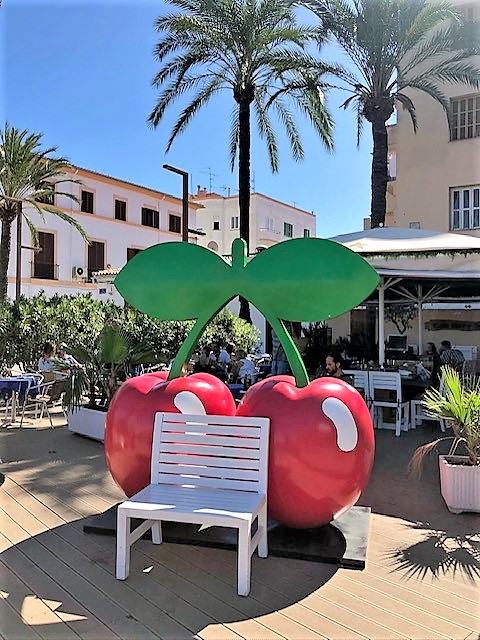 Area – Santa Eulalia
We'd thoroughly researched where would be best to stay on the island and opted for Santa Eulalia – the final decision was made for us thanks to an incredibly good BA deal (price itemisation below) and the fact that it seemed to be a quiet place to relax without being in the middle of nowhere.
The only slight compromise is that it's around 35-45 minutes from Ibiza Town, San Antonio and the airport. Taxis do add up (around €25-30 per journey) and you get a little bored of the same highway, but you can take a ferry if you fancy a change of scenery.
Upon arrival, we realised it was the right decision. Our hotel fringed a crescent promenade, at the end of which you had the lovely marina area with countless shops, bars and restaurants. The walk from the hotel to the waterfront restaurants was no more than 20 minutes and it felt well-lit and safe.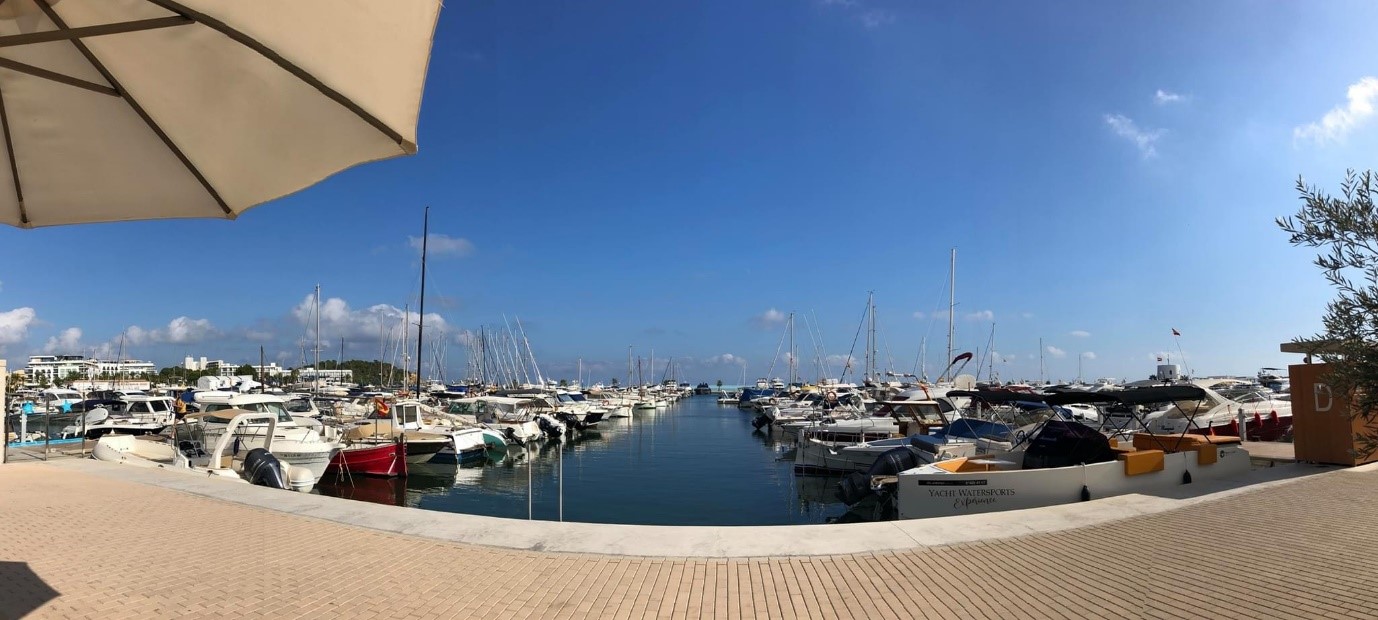 Hotel – Aguas de Ibiza 5*

The exterior has a white and sandstone art deco vibe and a very light and airy feel to it. The check-in area is a vaulted atrium which the various floors overlook, and you can see out to the main pool and poolside restaurant.
On the top floor you have the most incredible adults-only area with two pools, although both were absolutely freezing! I only ventured in once when my hangover called for it; I basically toppled in sideways and frankly, it's a miracle I resurfaced at all.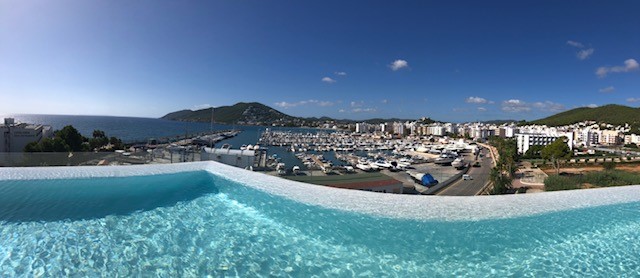 However, the views of the surrounding area are absolutely stunning and I managed to get loungers fairly easily each day once they opened that area at 10 am. There is also a cocktail bar and restaurant on that floor – covered in more detail below.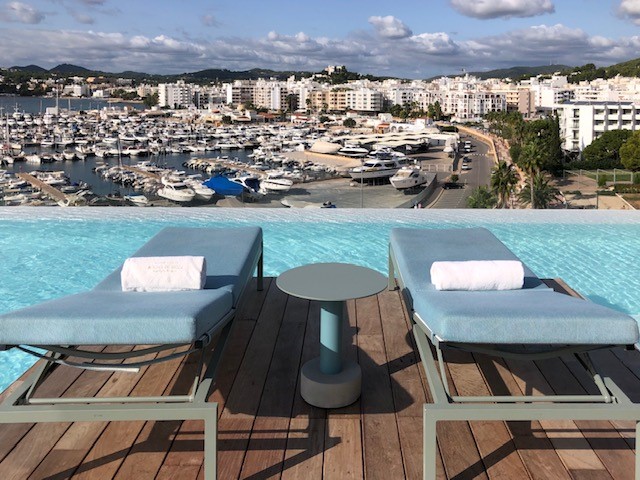 I would add that travellers with younger children can only use the main ground floor pool – which, whilst still beautiful, was markedly busier. There were also a lot of rowdy people down there over the last few days; it appears to be a popular wedding party venue. Just something to bear in mind.
Room
It must sound like I do this all the time – I honestly don't (Editor – yes she does!)– but my boyfriend had barely set foot inside the hotel room door and I was on the phone to reception. Part of our booking condition had been a room upgrade yet we had the lowest category with a small poky terrace overlooking the car park. I really enjoy spending time on the balcony enjoying an aperitif in the evening sun so I asked for a room with a view of the marina. A little to'ing and fro'ing ensued and the manager was summoned, but eventually, we ended up with a much more pleasant room with a lovely pool and marina view.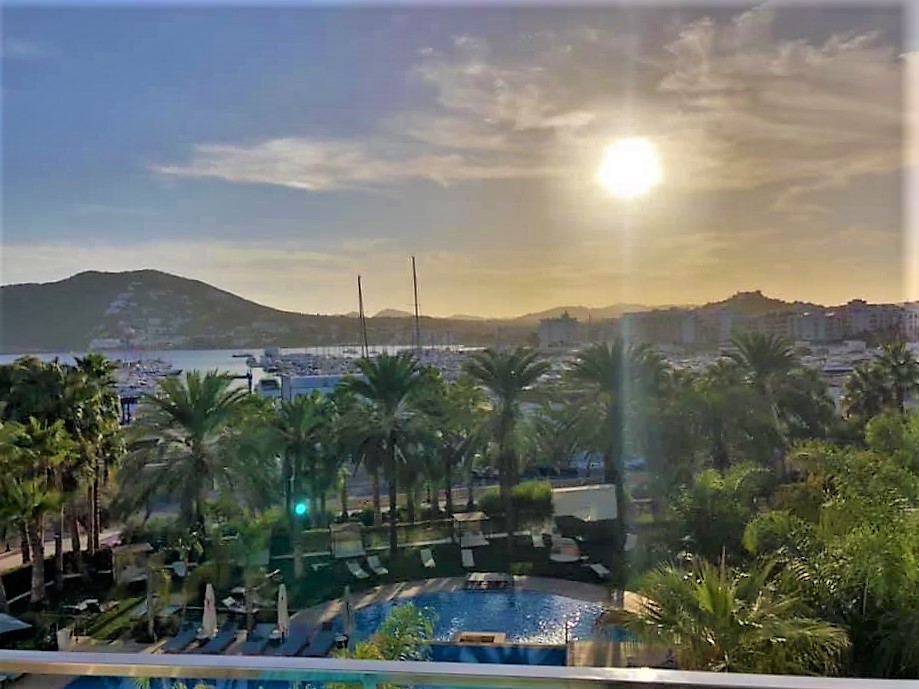 The bedroom and bathroom were a little tired in places but overall no complaints at all. The bed was comfortable without being too soft and the toiletries were decent – sorry but I don't recall the brand.
Restaurants
Our very good BA deal came with a half board upgrade; something which practically nobody else in the hotel seemed to be on. The staff were perplexed to say the least and eventually conceded that we could have anything we liked from the three course menu, with only drinks charged. I had been expected a vastly reduced set menu or buffet so this was a welcome surprise. The food at the poolside restaurant was fine but not outstanding so in the end we alternated between dining at the hotel and local restaurants.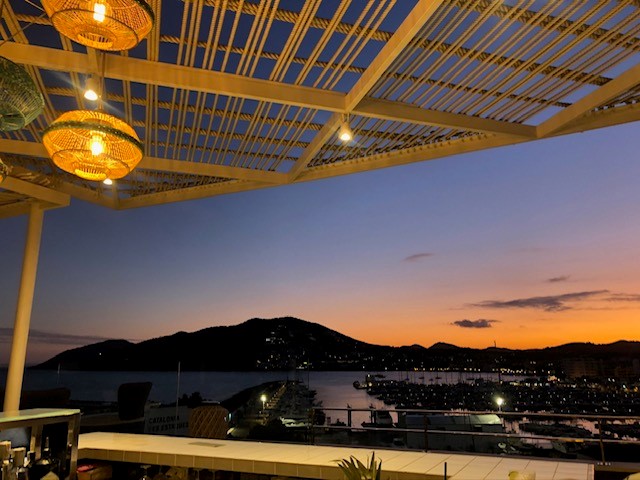 On two nights we ate at the new "Maymanta" restaurant which boasted a fusion menu with Peruvian influence. I was really looking forward to it but on both occasions, it fell a little flat – the squid tempura was unappetisingly black (pictured) and they consider a tiny bowl of ceviche with no accompaniments to be a main dish! The wine list was also extremely expensive at €12+ per glass.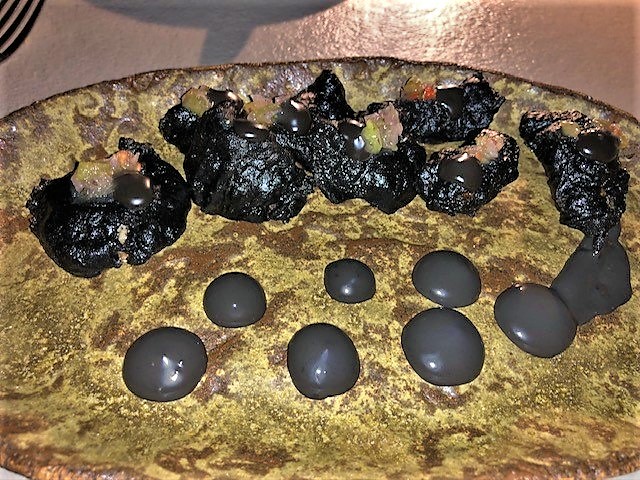 Sorry, but if anyone out there knows how to make a photo of black food with black sauce look good then your talents are wasted.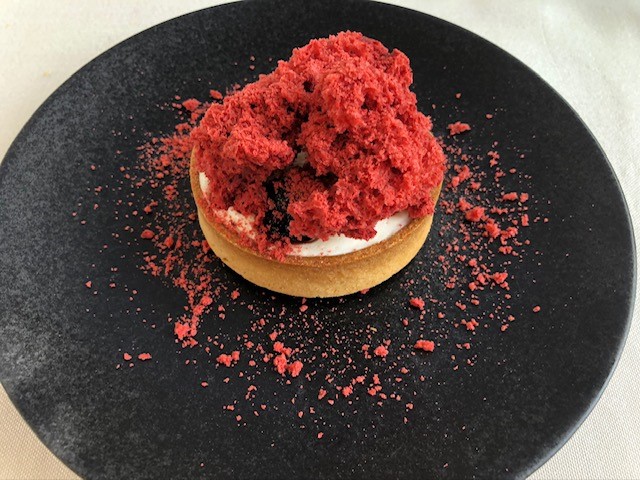 That said, the setting can't be beaten, with warm whispers of wind keeping you cool as you overlook the twinkling lights of the marina.
In summary, our choice of hotel was again largely swung by the ridiculously good BA deal but on balance I think we would stay there again.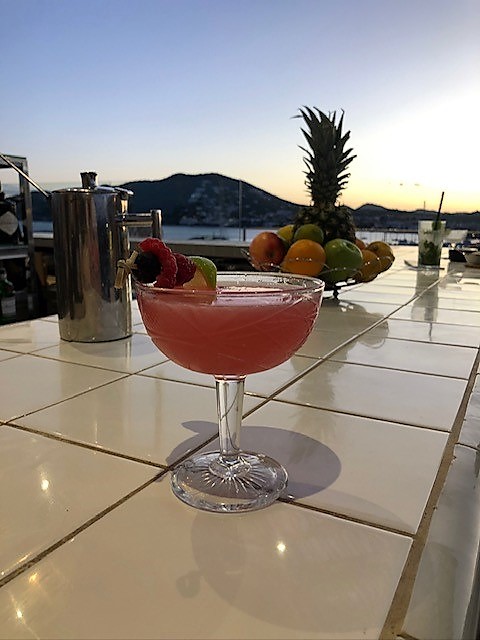 Glitterbox
One of the parties that we had pre-booked tickets to was the Glitterbox closing party at Hi Ibiza; one of the flagship clubs which was previously known as Space. We'd spent a great deal of time fretting over outfits, transport and whether we should even go at all, but it was FANTASTIC. One of the best nights of my life. People from all walks of life, from ages 18 through to 70+ were united in sheer joy and dance.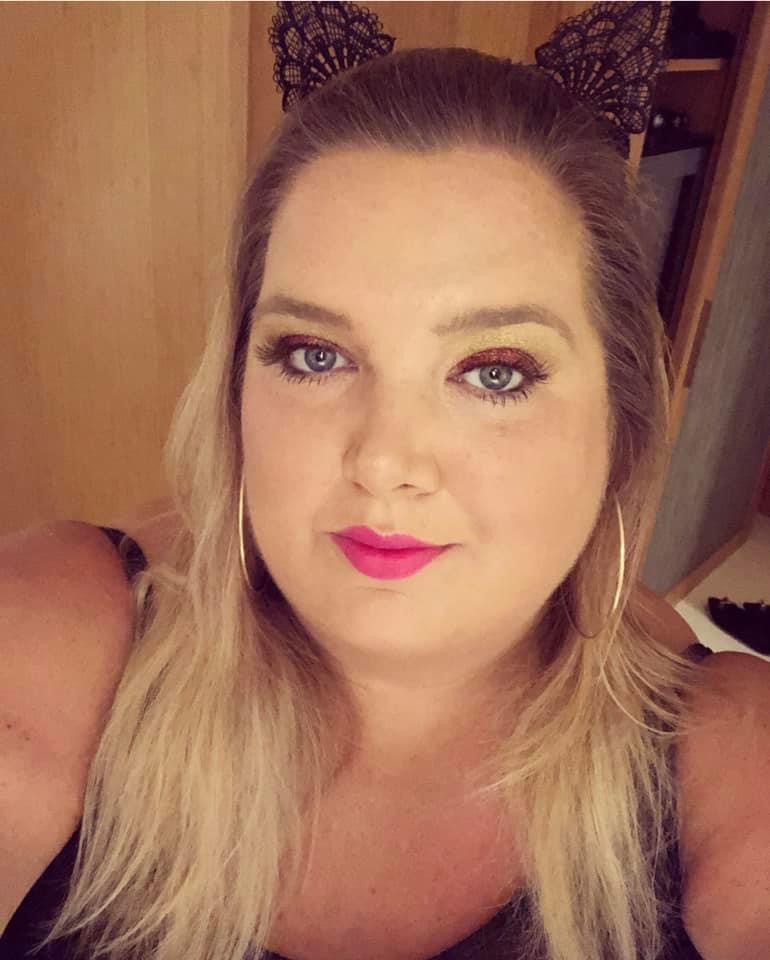 Yes, drinks are €25 – I shouldn't need to explain why, but honestly – pay or don't drink. It's VERY toppy but we had a great night without spending a fortune.
Don't miss the "Wild Corner" – a DJ booth in the middle of the toilets! It sounds terrible but it somehow just works. They also have a beautiful outside garden area to escape to if it all gets a bit much.
I've walked away from that night an absolute diehard fan of the Glitterbox movement. The point when Kathy Sledge turned up on stage and belted out "Lost in Music" is right up there with my best memories. Check out the Spotify playlists if you need some motivation or happiness in your life.
We eventually called it a "night" at around 6:30am – and I felt zero shame walking through the hotel reception wearing cat ears and smeared in glitter whilst everyone else was on their way to breakfast!
On the other hand… Pacha – no. Just no.
Enough to make social distancing seem positively appealing, the legions of MDMA-laced teens pouring out of the place should have put us off. But no; we and our new friends bravely pressed ahead. We pushed blindly into the pulsating, dark, foggy room where some sort of music seemed to be attempting to deafen us. It had no tune or theatre to it; just heavy thumping trance music.
We eventually scurried away at the soonest opportunity.
Maybe we chose the wrong night to go, but it made us realise that we'd been very lucky with Glitterbox. It's worth doing your homework.
Other points of interest
Café Del Mar / Café Mambo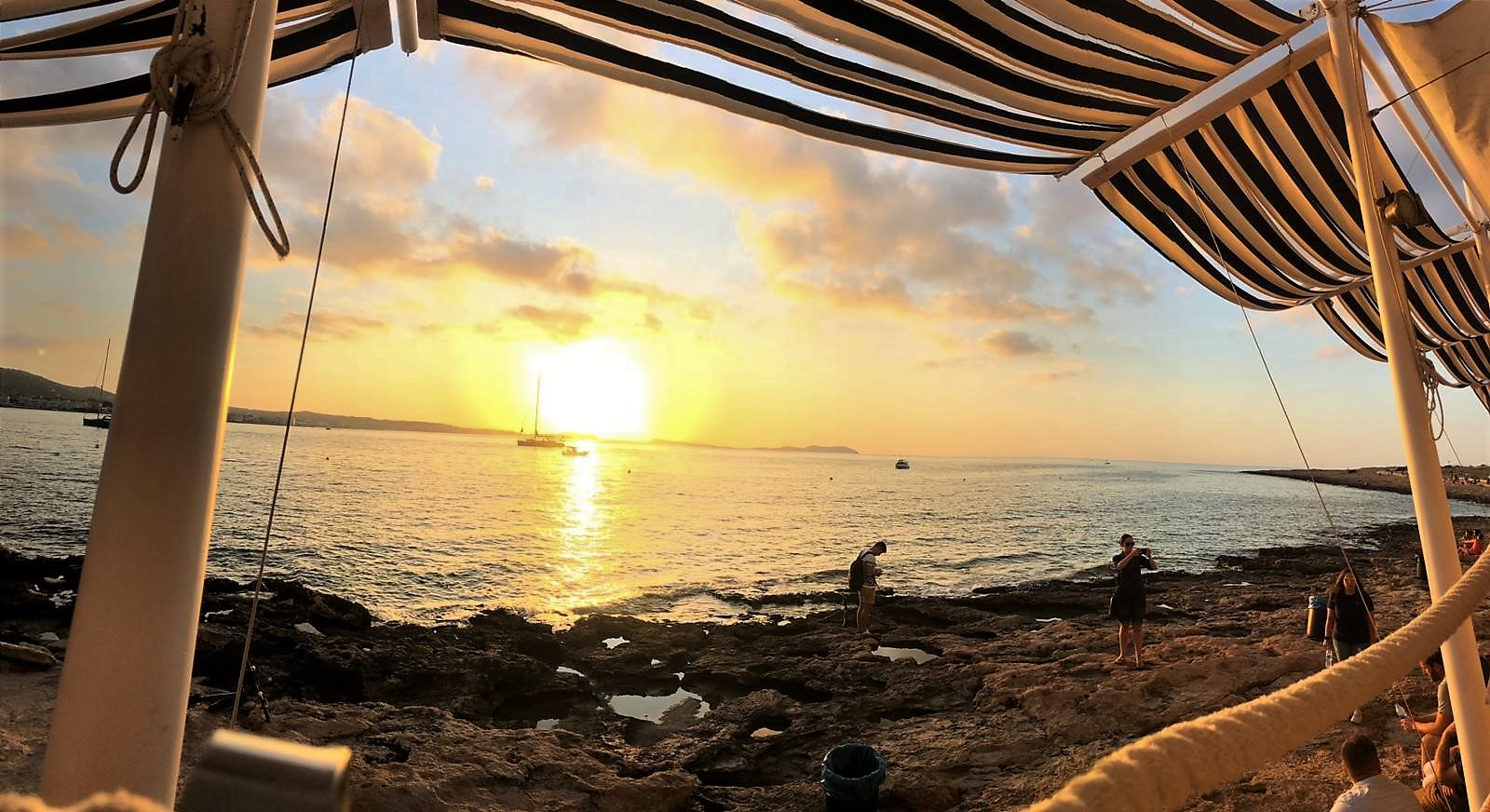 Ibiza doesn't get any more iconic than this – we ended up going to watch the sunset twice from these beautiful waterfront bars. Going at the end of the season meant we managed to get tables quite easily but I'd expect you'd need to get there early in the height of summer. Chilled music, good (if slightly overpriced) cocktails and the last rays of the sun on your face. Unbeatable.
Restaurante Pura Vida

Around a 30 minute walk from our hotel, we came across this little gem of a place. Simple rustic furniture with awning looks out over a flawless quiet beach. We ordered thai salad and a burger but also consumed a gigantic jug of citrus sangria before it arrived so I honestly can't really review the food with any credibility. I promise I'll go back and attempt to remember it next time.
Ibiza Town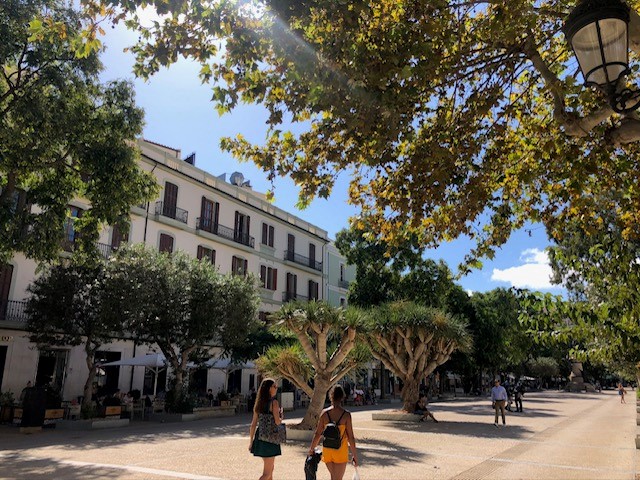 We ventured into Ibiza Town a couple of times and it really is very pretty – lots of cobbled streets with low hanging lights and flowers. Whilst there are the tourist staples such as the Hard Rock and multiple Pacha stores, there are also some lovely local places.
I'm ashamed to say that on one occasion we made that classic mistake of going to the first place we saw, right on the waterfront. Probably because it was roasting and I was bleating on about wanting an iced coffee. I won't name and shame the premises, but somewhat predictably it was standard overpriced tasteless tourist fayre – gritty croquettes made with cheap cheese and questionable ham then a cold flabby tortilla. To be fair I still ate it, because I'm a pig, but we won't be returning.
"Sal Ibiza"
On the main highway to Ibiza Town, you pass the main Ibiza salt shop. It's definitely worth stopping off; as well as the salt itself (which is delicious) it also has lovely homeware and accessories.
Homeward bound
The flight back to London was completely tame – other than the most beautiful sunset seeing off the BA flights to Gatwick and Heathrow respectively. We didn't even have the energy to make the most of the complimentary drinks! All that was left to do was return to London and sleep for a month.
Cost
£770 each for the week!
Difficult to dispute that as a deal; a spot check of my new pool friends revealed the average hotel rate to be £250 per night – and that was breakfast only. Assuming BA Club Europe flight was at least £300 each, we did pretty well.
Tip: We booked in February for an October stay.
You can search for the cheapest BA holiday deals to Ibiza here or check hotel only prices and availability here.
Summary
Was it amazing? YES. Will we go again? YES.