Today's article is from my good friend, Katie in London a.k.a Jersey Girl. You can read her other article about Marrakech here. and follow her on Instagram here.
Palm Springs. I'd always had a mild obsession with the place, thanks to my collection of Slim Aarons photography. It was the playground of the rich and beautiful in the fifties…. But what about now? Have the rollerblades been switched for Zimmer frames? The hot pants and tube tops replaced by twin sets? I decided to go and see for myself.
We visited Palm Springs as part of a truly jaw-dropping road trip from Colorado to San Diego. A touch over 1,000 miles as the crow flies but can safely say we drove further than that – as evidenced by our fuel consumption, my boyfriend's irritability levels and the ever-increasing mountain of sweet wrappers on the back seat. But it was an incredible experience and I'd be happy to share our itinerary with anyone who's interested.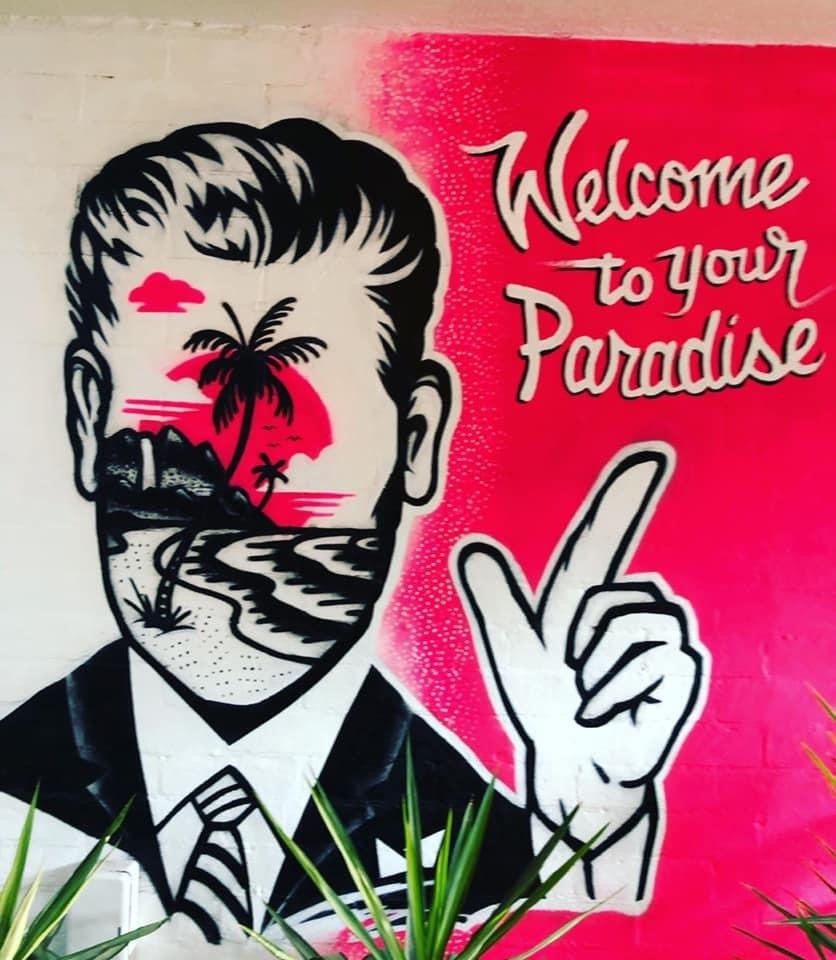 We arrived into Palm Springs a little before dusk, as the palm shadows began to lengthen across the road and the sky turned a beautiful array of pink, purple and blue.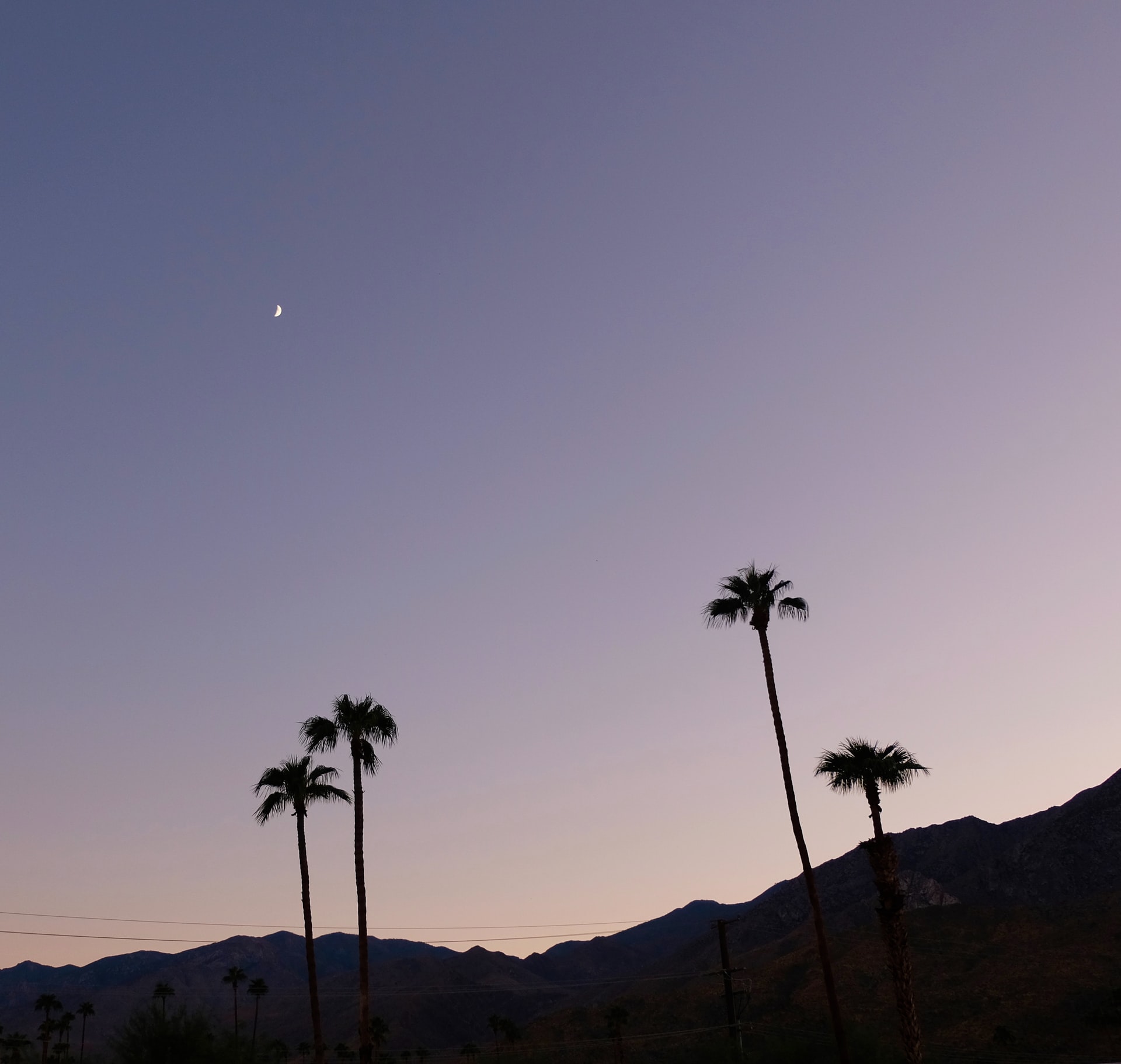 The first thing I noticed were the buildings. A "My Little Pony" palette of colours, which would be garish anywhere else, somehow work just perfectly here. From turquoise houses with pink window frames to pink and yellow "Battenberg" shaded bungalows with the aquamarine glint of a pool just visible to the rear. I felt that familiar bubble of excitement you get when you just know the next few days are going to be wonderful.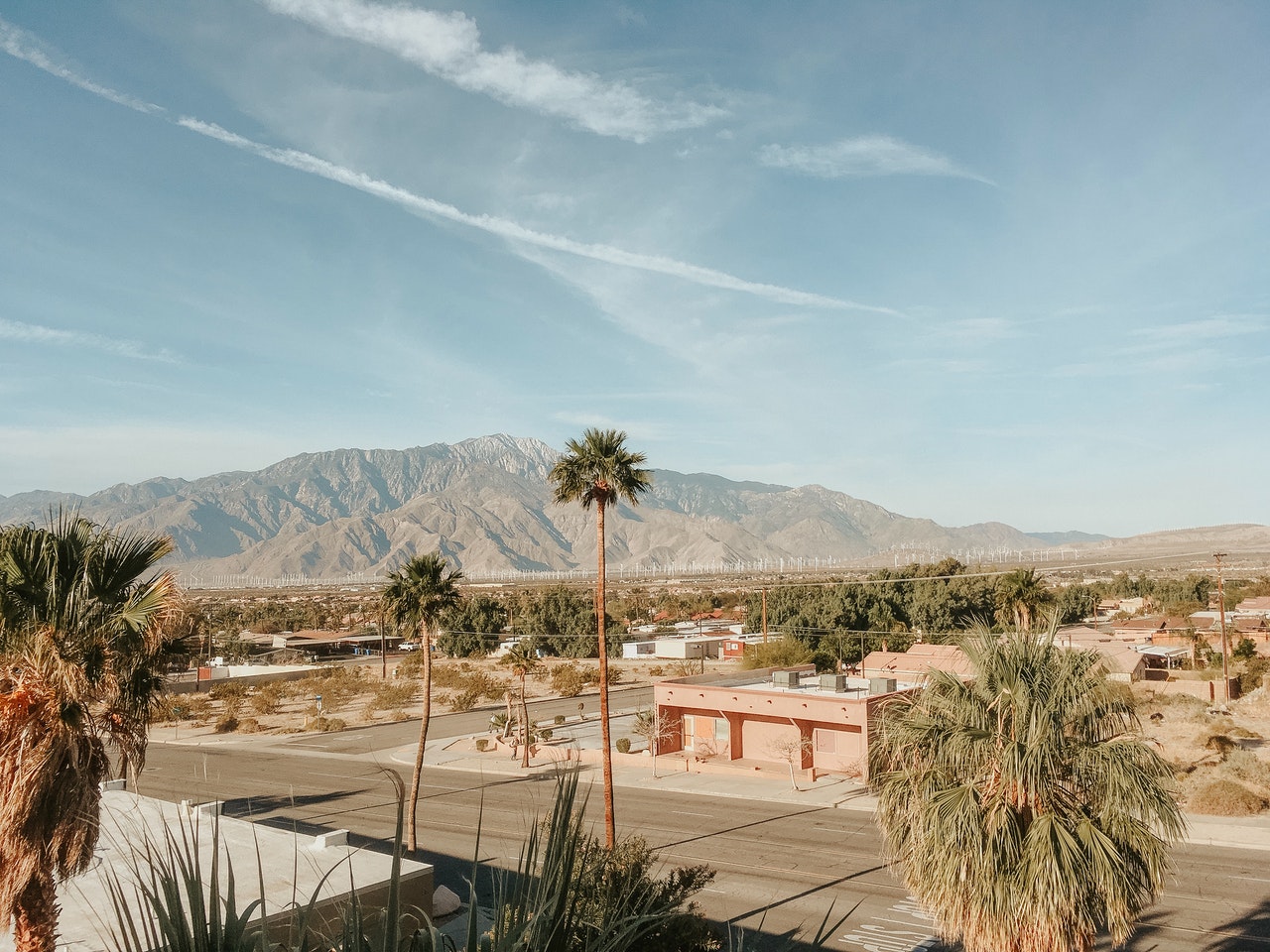 I'd spent a great deal of time looking for the perfect accommodation and eventually settled for Villa Royale (https://villaroyale.com/). My original searches had missed it entirely as it had only recently re-opened after a complete refurbishment and was still carrying its original 3* rating (for the record, I do not usually stay in 3* hotels…). It wasn't cheap at around £300 per night but I wanted the ultimate luxe experience and I felt this fitted the bill.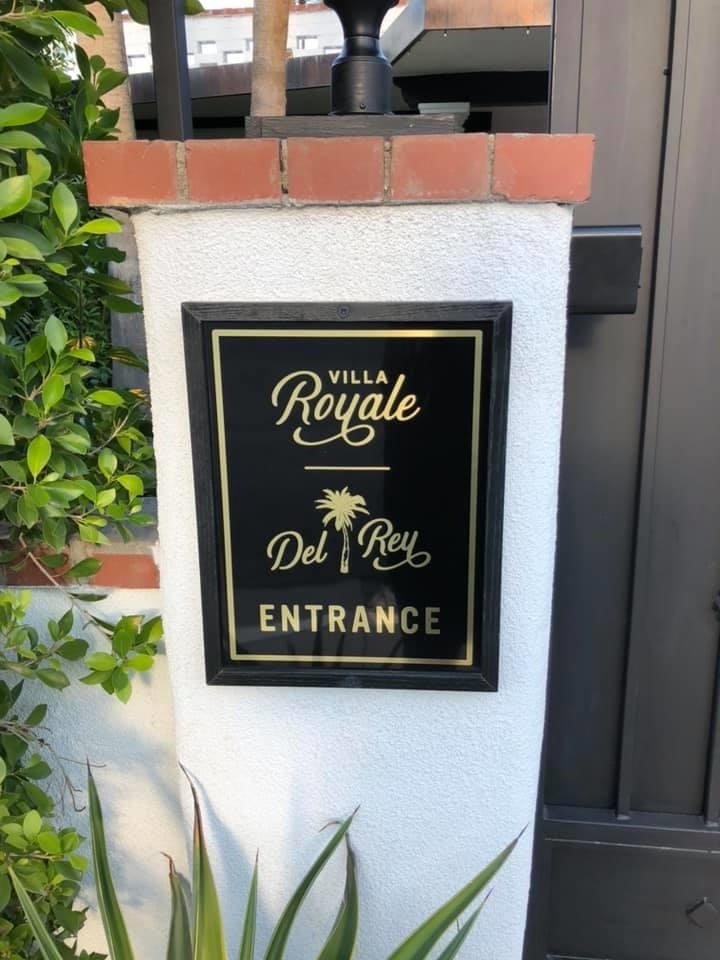 I was right. A stylishly discreet entrance gave way to a graffitied wall proclaiming "Welcome To Your Paradise". A low-lit reception area staffed by friendly but ever so slightly-too-hip twenty-somethings saw us through a relatively painless check-in and in no time at all we were en route to our room.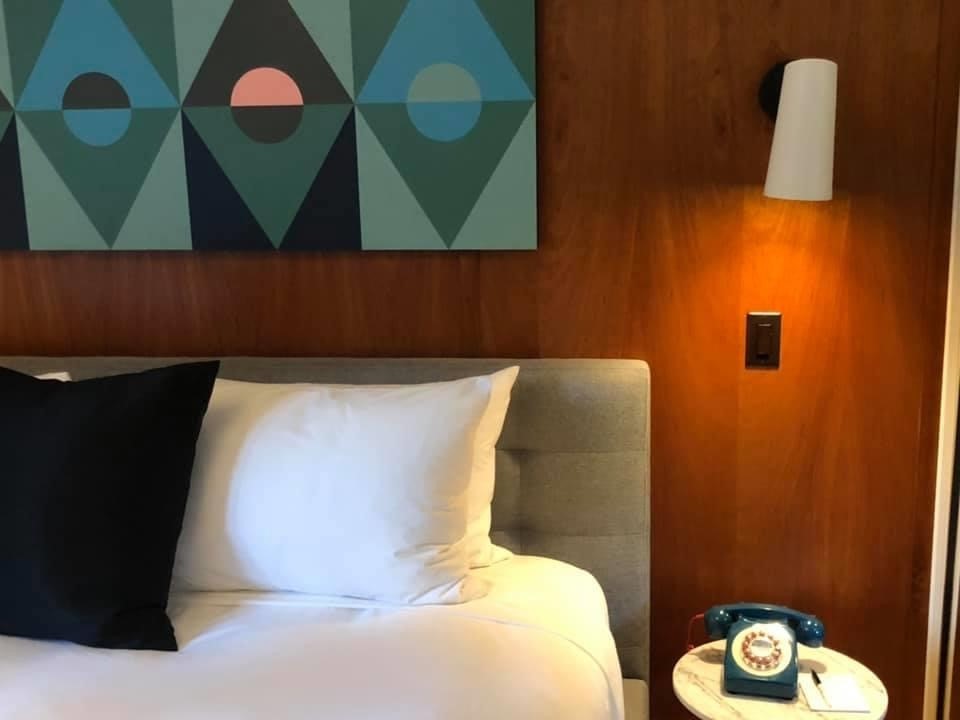 The property has 38 rooms, all with similar vintage Palm Springs décor. Most have working fireplaces and some form of private outdoor space. One has a private garden with jacuzzi.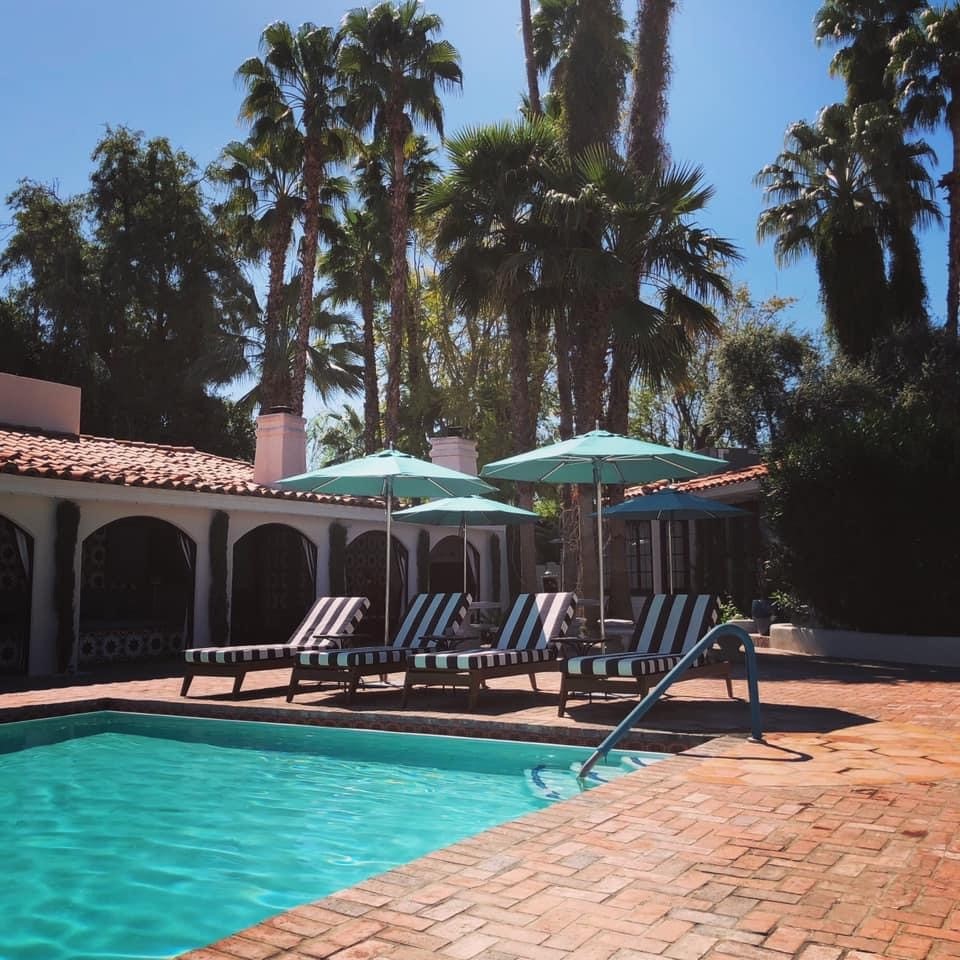 The original room they provided us with was beautiful, but I did have one small issue. The living area faced the pool and only had net curtains, plus was next to the main thoroughfare to the hotel restaurant. If we were inside with the lights on, people could see straight in. We returned to the reception and were promptly upgraded to a much more secluded two-bedroom villa on the other side of the property.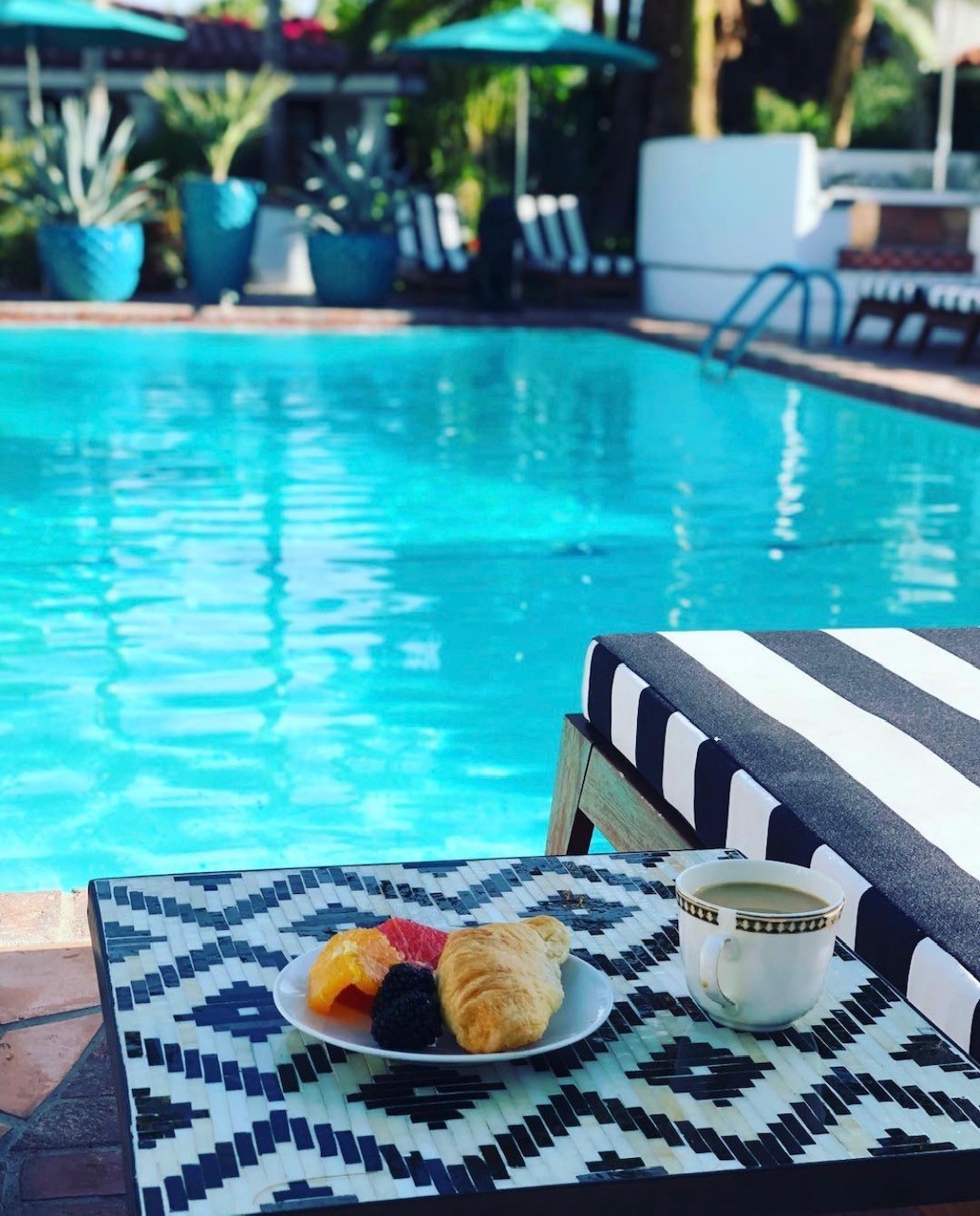 We went out for a quick look around the rest of the hotel which revealed two beautiful pool areas and the highly-acclaimed "Del Rey" restaurant. I ended up spending many hours a day at the pool enjoying the daily special frozen margarita (the mango jalapeno, in particular, was a big hit, although the hiccups burn!).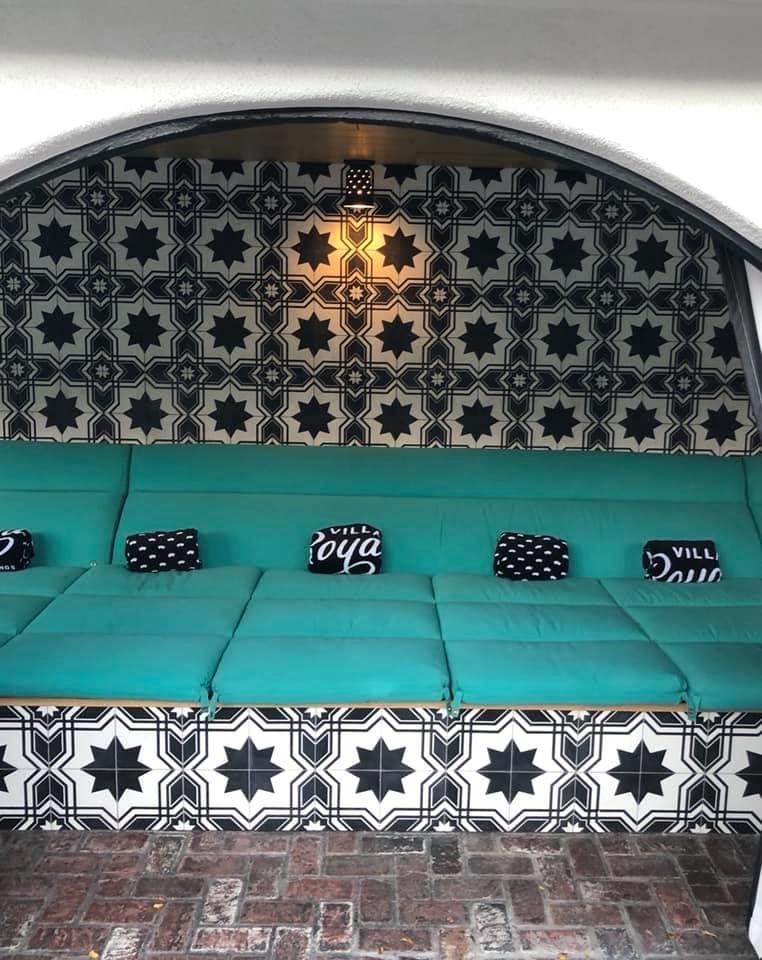 The villa itself was cool and cosy at the same time; a much-needed respite from the 32c heat. The beds were comfortable, and the bathroom was modern. Ours only had a shower but I believe some rooms have baths.
Breakfast is included as standard but it is very very light – a few pieces of fruit and small pastries. On most mornings we opted to take a short stroll to Elmer's – a delightful diner which again would be ironically tacky anywhere else, but it really is just how they do things here. Look past the Formica tables and plastic flowers; the food here is good, not to mention cheap! What they spare on presentation they make up for in flavour and portion size (this is the States after all). I grew particularly attached to their pancakes, which in turn became permanently attached to my thighs. Sigh.
We didn't plan a hugely busy itinerary for our time in Palm Springs as the journey there had been long but we did spend a lot of time driving around the town and surrounding landscape. It's a fairly flat place, with few hills or sights of natural beauty, but we really enjoyed the desert scenery and looking up celebrity homes! Sadly Leonardo Di Caprio was nowhere to be seen but his gardener appeared to be thoroughly enjoying the attention.
My boyfriend then asked if I fancied a drive to look at Sinatra's grave. I try my best to be cultured, but when faced with the option of two more hours at the pool or going to look at a grave, I decided to grab the Piz Buin and leave him to it.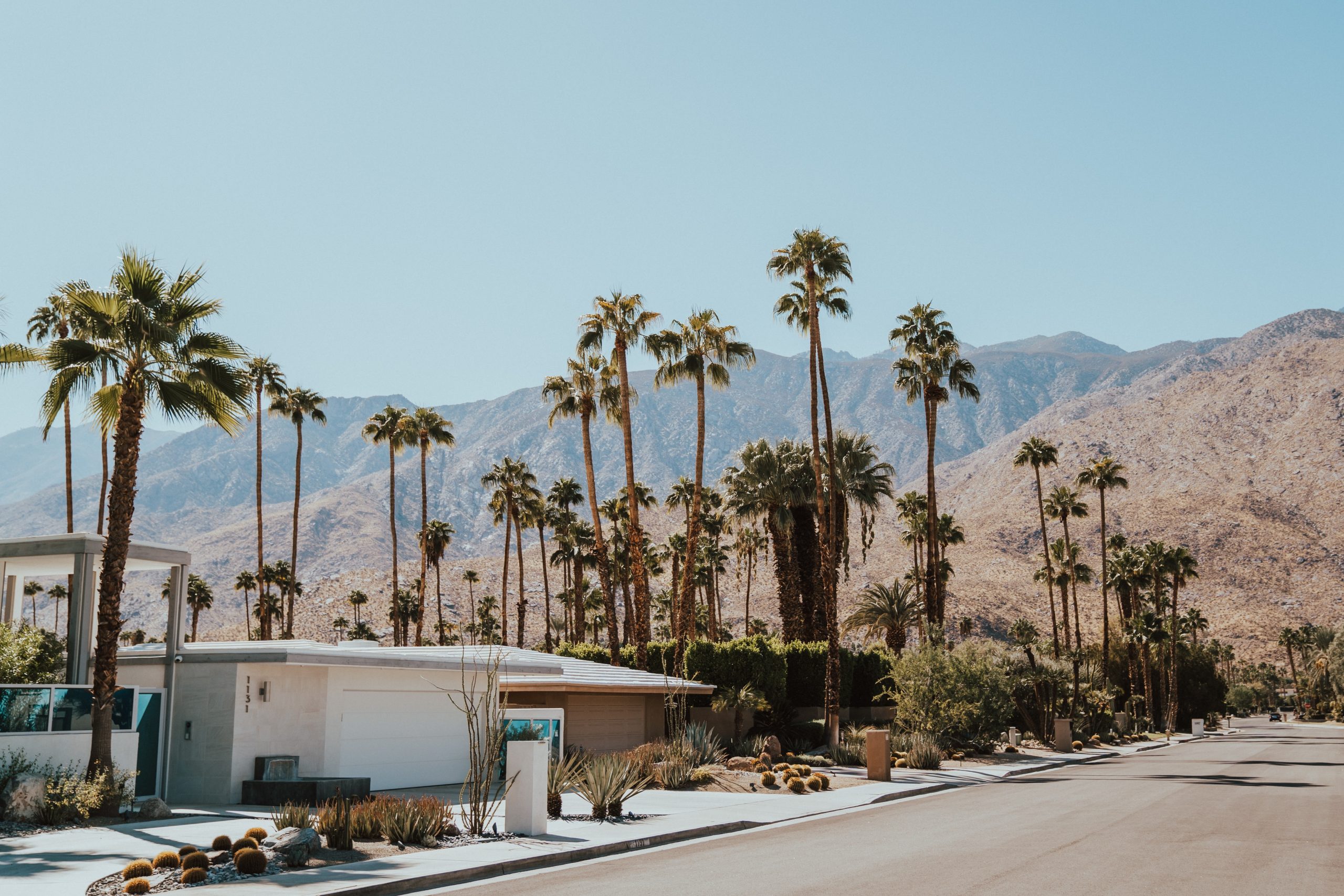 One evening we decided to go and check out the Parker hotel, which had been on my shortlist but was discarded due to the price tag (£400+ per night) and a crippling fear that it might be full of skinny beautiful people.
This place is stunning – I mean, wow. The entrance is a curved wall of white art deco brick which gives absolutely nothing away. And then you walk into this jewel-coloured beauty of a place, where each room is decorated in a way that makes you wonder if their designers were all on something. But again, it just works.
We walked through the lobby with its "DRUGS" sign, the den with the indoor fire pit, the outdoor dining area with multicoloured chairs and Edison bulbs, and found our destination for the evening – "Counter Reformation". A darkly-light tapas bar with the most incredible Iberico ham, olives, cheese, anchovies… you name it. Perfect spot for a lighter dinner, washed down with some extremely decent Grenache.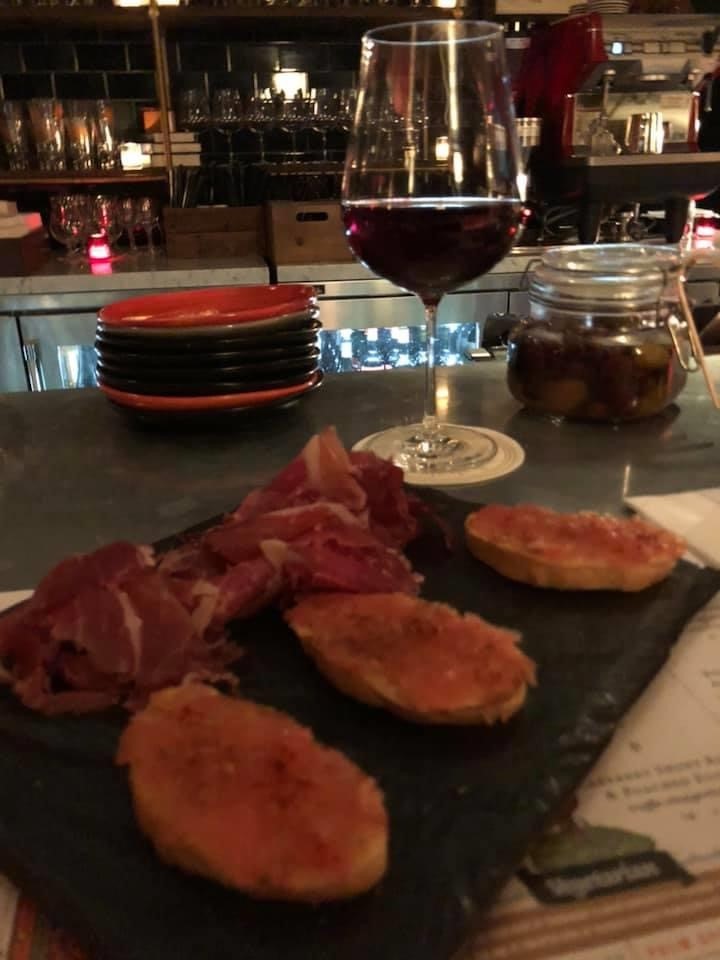 When we got back to the hotel, we found some other guests drinking by one of the fire pits at the pool and decided to join them. They turned out to be a lovely family (a lady visiting with her husband and brother) and after a few drinks we became firm friends and have stayed in touch. Isn't that one of the best things about travelling?
We went out together the next evening and decided to have cocktail and appetisers at the tennis club restaurant (think it was called Spencer's) then walk to the street night market for some snacks. It was a really lovely evening; yes – the street market sold the same as every other one in the world, but it gave you a real insight into the spirit of Palm Springs and the characters you find there. The rather large chap in fairy wings and gold hot pants was certainly a sight I won't forget in a hurry.
The town itself is really quaint and pretty; we had a couple of dinners out but none worthy of particular mention. The residents are certainly of the older ilk, but we didn't mind that at all. It still had an extremely cool vibe, no doubt some form of Coachella influence, and was a perfect relaxing break.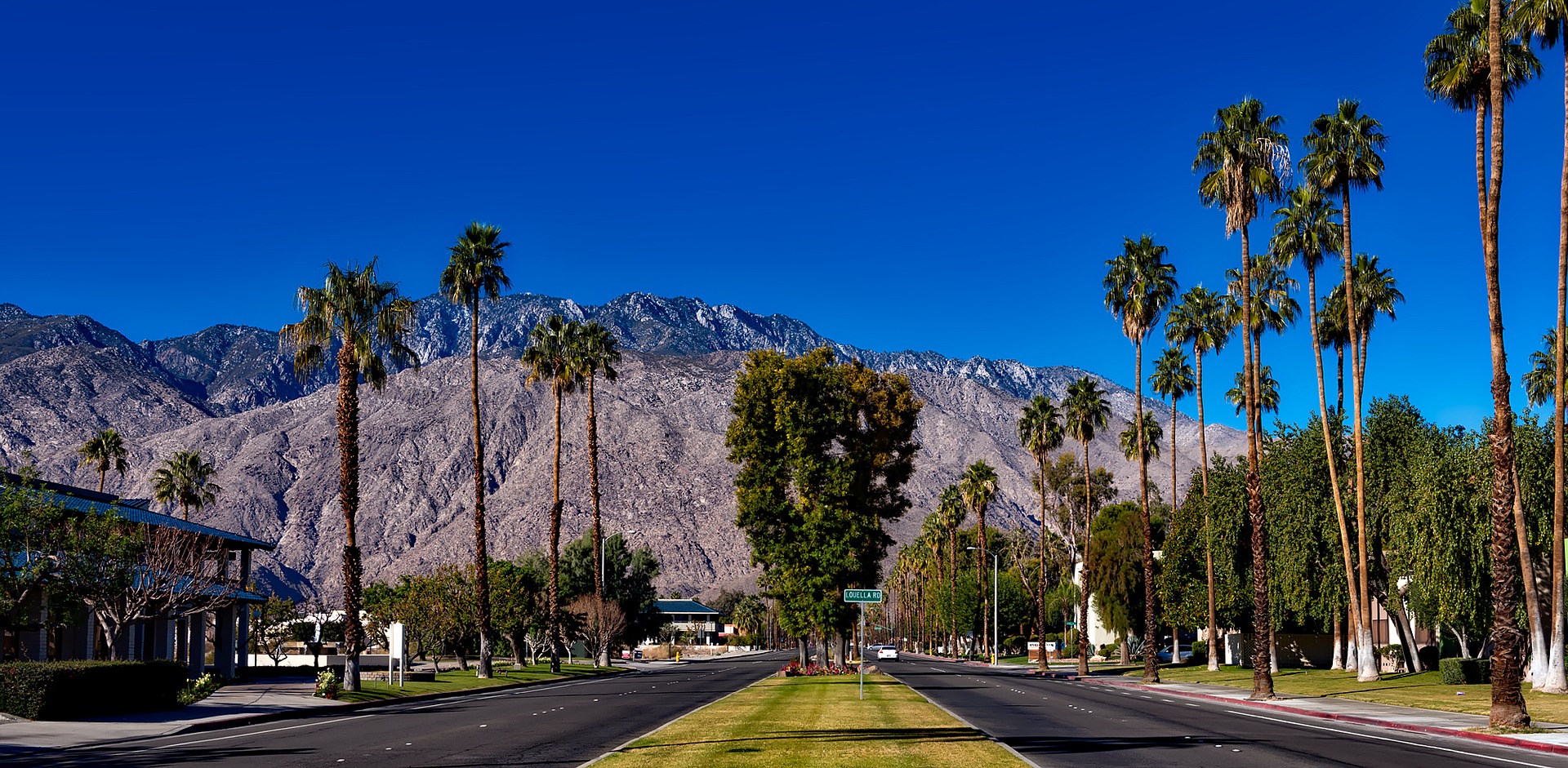 The one place I wished we had managed to get a reservation at was Copley's, a much-loved celebrity hotspot. Always good to have an excuse to go back though!
We will certainly return, and I think we will probably stay at Villa Royale again.
If anyone would like any more information about our trip or the places we stayed and visited, please feel free to contact me via the comments below.
Katie xx