If there is one hotel in the UK that makes me feel like I am on holiday, it's Pennyhill Park Hotel & Spa. I think it is due to their gorgeous outdoor pool and terraces with plenty of space for outdoor eating or drinking. I have stayed at Pennyhill Park Hotel & Spa a number of times with the most recent stay being last summer. In fact, I have actually been going there since I was a child when it was a country club and I used to go riding! This review amalgamates a few of those stays.
This is a review of my visit in summer 2020.
Pennyhill Park Hotel & Spa offer and current offers
The deal that I originally stayed on was for a Junior Suite for £225 plus a £10 booking fee. For those unfamiliar with Secret Escapes, it is a members only website with hand-picked hotels, holidays and exclusive offers. They guarantee to offer the best rates online during a sale. Every week they run up to 140 short 'flash sales' lasting around ten days each. It is free to join and if you use this link to sign up you will receive £15 credit off your first booking.
I decided to upgrade my room to a Plush Junior Suite. These have been recently refurbished and I had not had the chance to stay in a refurbished room before. This cost me an extra £60 bringing the total to £295. The cheapest this suite is priced at is normally £436 with bed and breakfast. My Secret Escapes offer included:
Accommodation in a Classic Junior suite
Full English breakfast
Use of the spa facilities from 3pm on day of arrival until 2pm on day of departure
Expedia often have good offers as well. If you combine that with TopCashback which has 8.4% cashback for Expedia it could work out cheaper. You can find the Expedia Pennyhill page here.
Pennyhill Park Hotel & Spa
Pennyhill Park is a former manor house that dates back to the mid-1800s and is set in 123 acres of parkland. The house itself is gorgeous with spectacular grounds. They have added a number of other buildings which have been built sympathetically to the original building style.
It is situated just outside Ascot and a 20-minute drive from Windsor. There is plenty to do nearby or you may just be like me and never want to leave the grounds! The Hotel has a nine-hole golf course, an outdoor tennis court and a range of other activities such as archery and clay pigeon shooting.
Pennyhill Park is part of the Exclusive Hotels group which also includes Lainston House near Winchester and the Manor House in the Cotswolds which I reviewed here. The hotels all have a very similar feel but are still very individual.
Pennyhill Park Hotel & Spa Arrival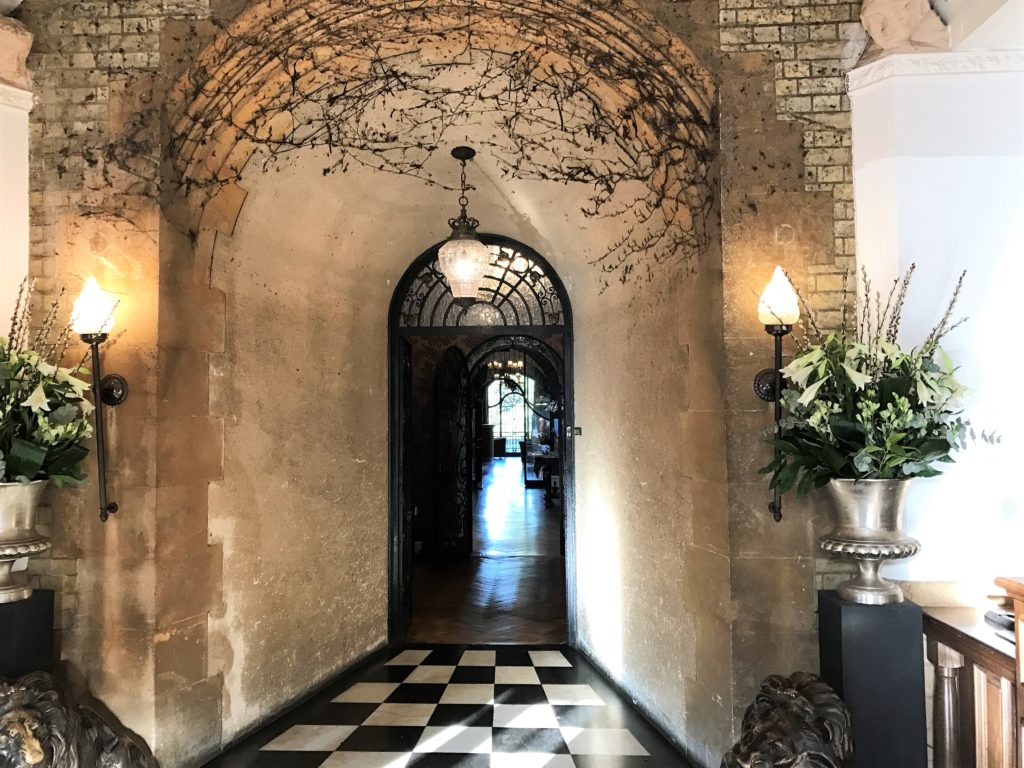 The drive up to the house is very impressive, down a long tree-lined drive, past the England Rugby team's training grounds. When you arrive at the hotel, you can either park yourself in the large car park or use valet parking which is free. I chose to valet park since it was free. I had to wait a few minutes as there was no one there but there is a small hill down from the car park so I thought it would be easier to just pull up at the entrance.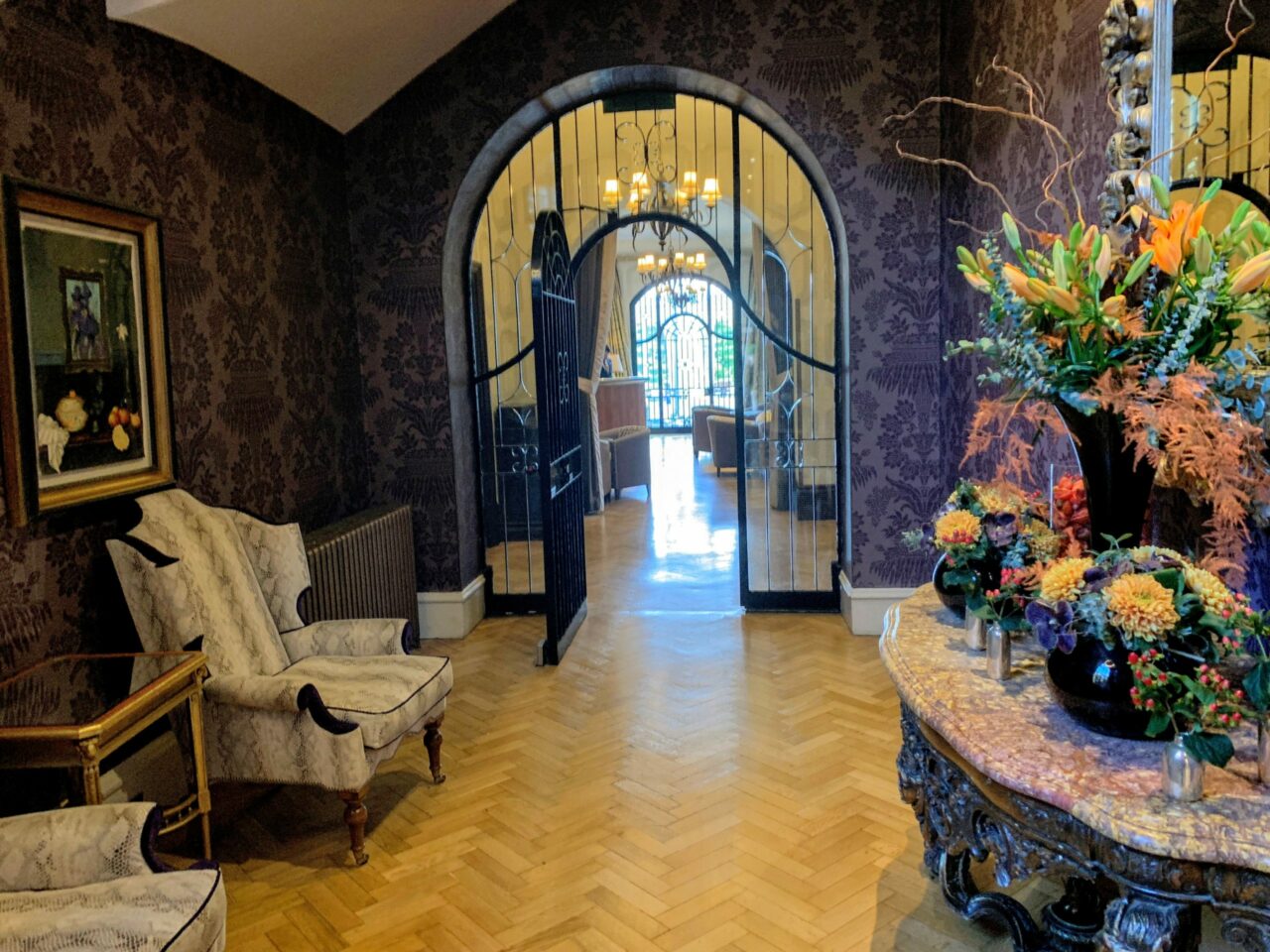 Reception was busy, to put it mildly for a Sunday afternoon. After waiting quite a while, I was told that my room wasn't ready which I had expected as I was about an hour early. My plan had been to have lunch by the pool since it was a lovely sunny day but it didn't go quite to plan…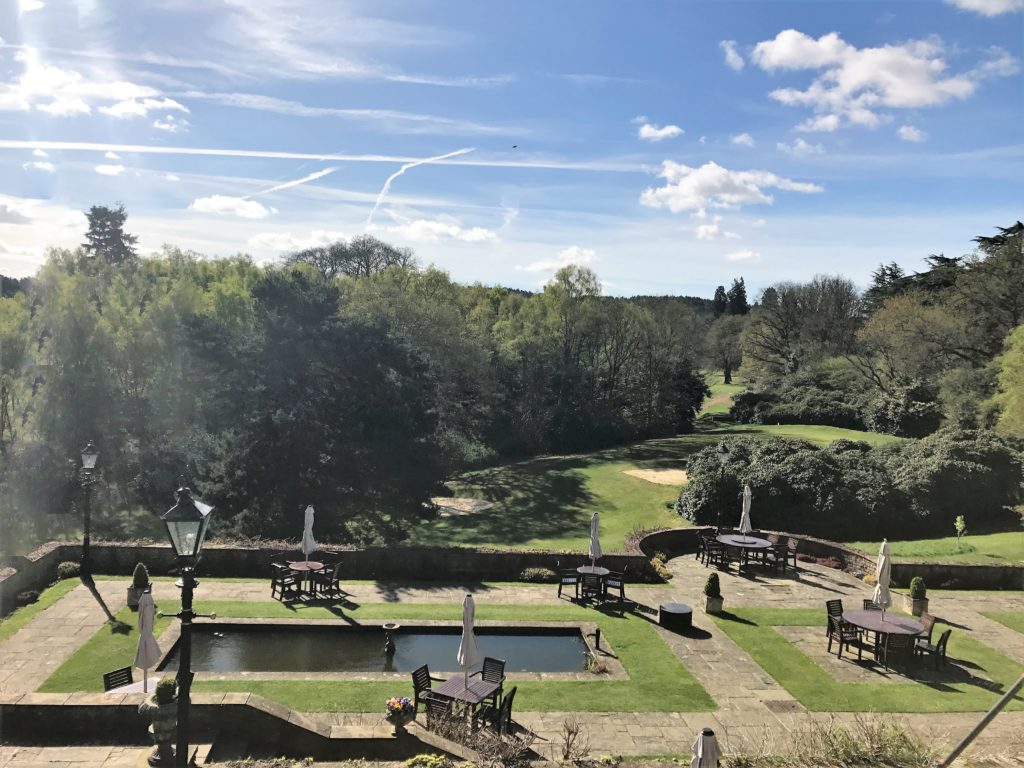 The previous time I had stayed at Pennyhill, I had simply gone down to the pool and had lunch there. This time I made the mistake of saying to the receptionist that this was my plan. I was told that this was not allowed (!) as it was classed as part of the spa. You are only allowed access to the spa from 3pm. I do understand the spa requirement but not allowing guests to purchase lunch at the poolside café seems rather odd. I was pointed in the direction of the Terrace in the main part of the hotel.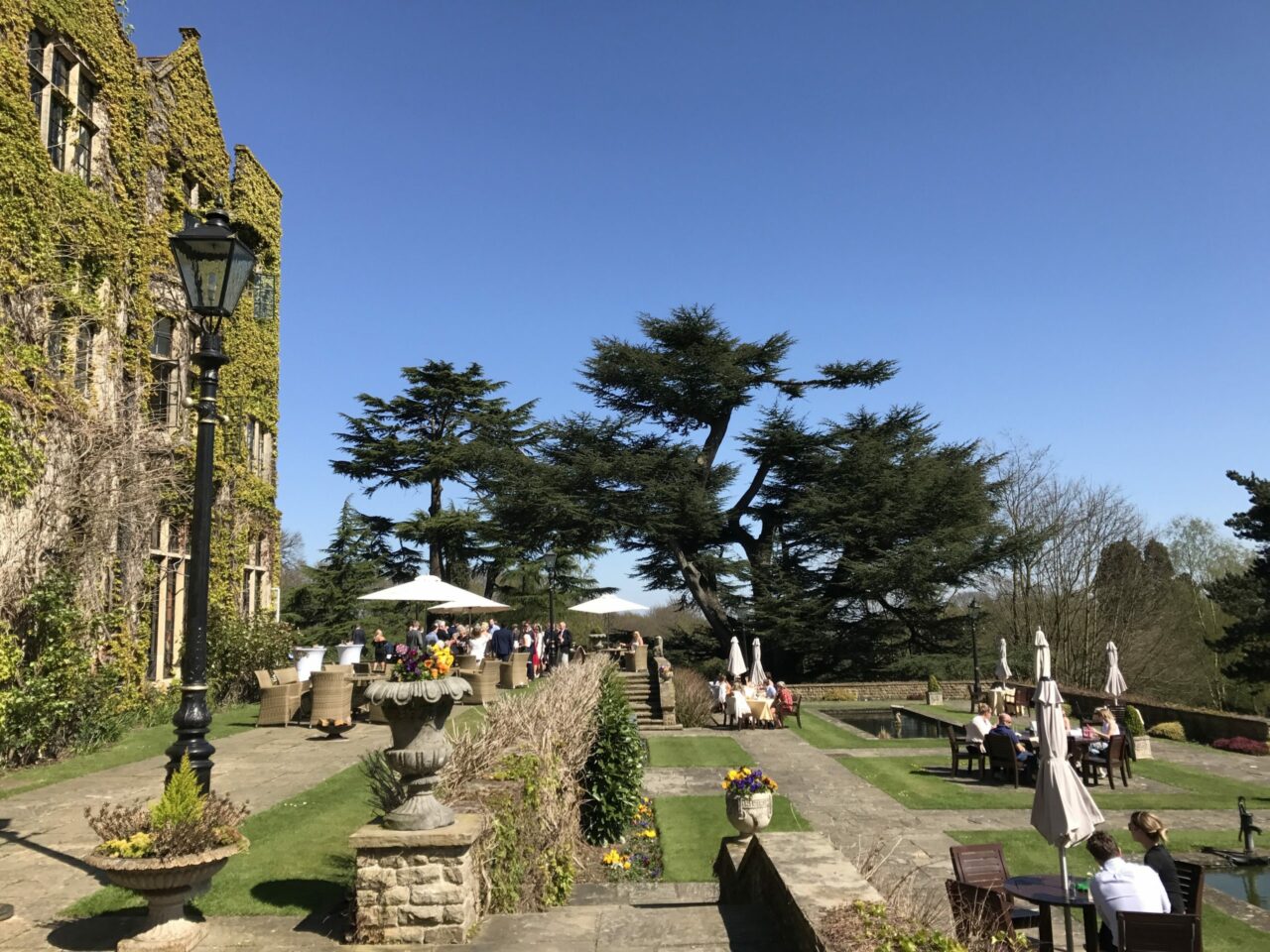 Unfortunately when I arrived there was a wedding on which had cordoned off part of the terrace. All the free tables were occupied or reserved. Fortunately Peter, the Food and Beverage Manager, was serving and rescued my rather unfortunate start by finding another table for me. I had an enjoyable lunch on the terrace overlooking the beautiful grounds. The service by Peter was top class as was most of the dining service.
On my most recent visits, I have had to wait to check-in for some time due to large wedding parties arriving. I would recommend staying mid-week if you want to avoid this.
Pennyhill Park Hotel & Spa Rooms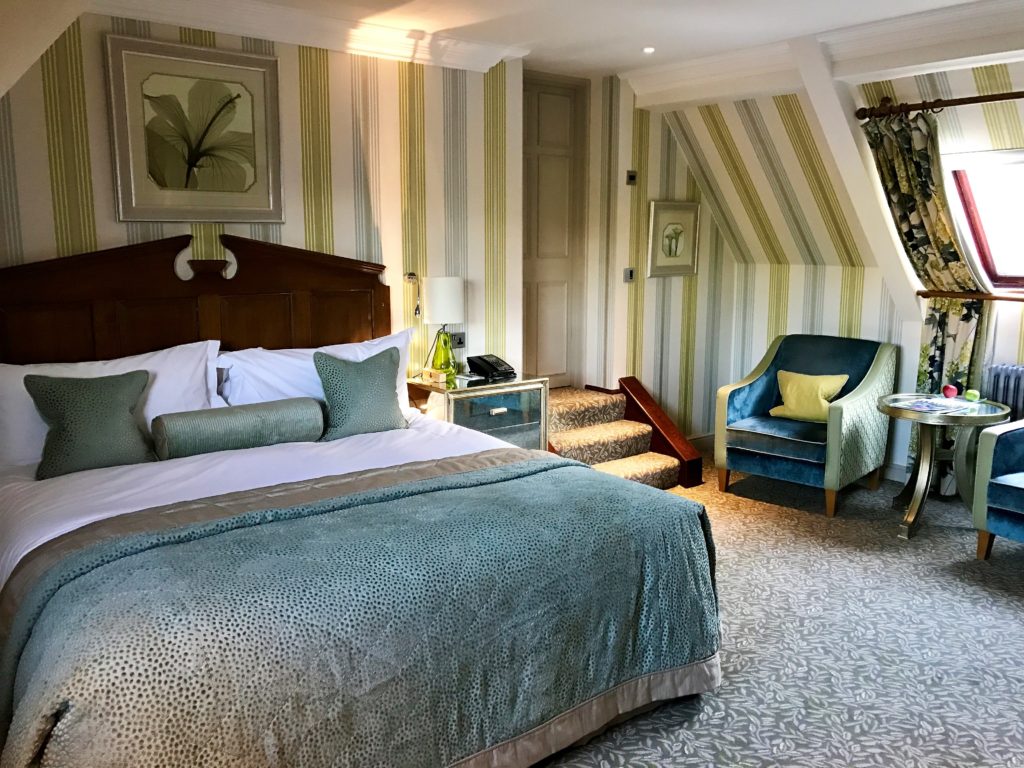 Pennyhill are gradually refurbishing their rooms and each room is different in terms of layout. I am not keen on the unfurnished rooms (known as Classic) as it is not really to my taste but if you like quaint English décor, it may be more your thing. My Plush Suite (Silver Birch) was much smaller than the Classic Junior Suite I had had before, but it did have one of the best bathrooms instead. The bathrooms at Exclusive hotels are generally of a very high standard and one of the highlights.
The bathroom had 2 large freestanding baths which were just the perfect size. I liked the fact that there was an ice bucket between the two baths for your champagne! There was also a large TV screen, 2 basins, a magnifying mirror, and the most complicated shower I have ever seen. In fact, it was so complicated, there were instructions inside. You had a choice of 3 different programs, similar to those you would find in a spa experience shower. Alternatively, you could select which jets you wanted on. There was an enormous overhead rain shower and body jets. The toiletries provided were Exclusive hotel's own brand and one of my favourite hotel toiletries. They come in large tubes and have a lovely refreshing green tea scent.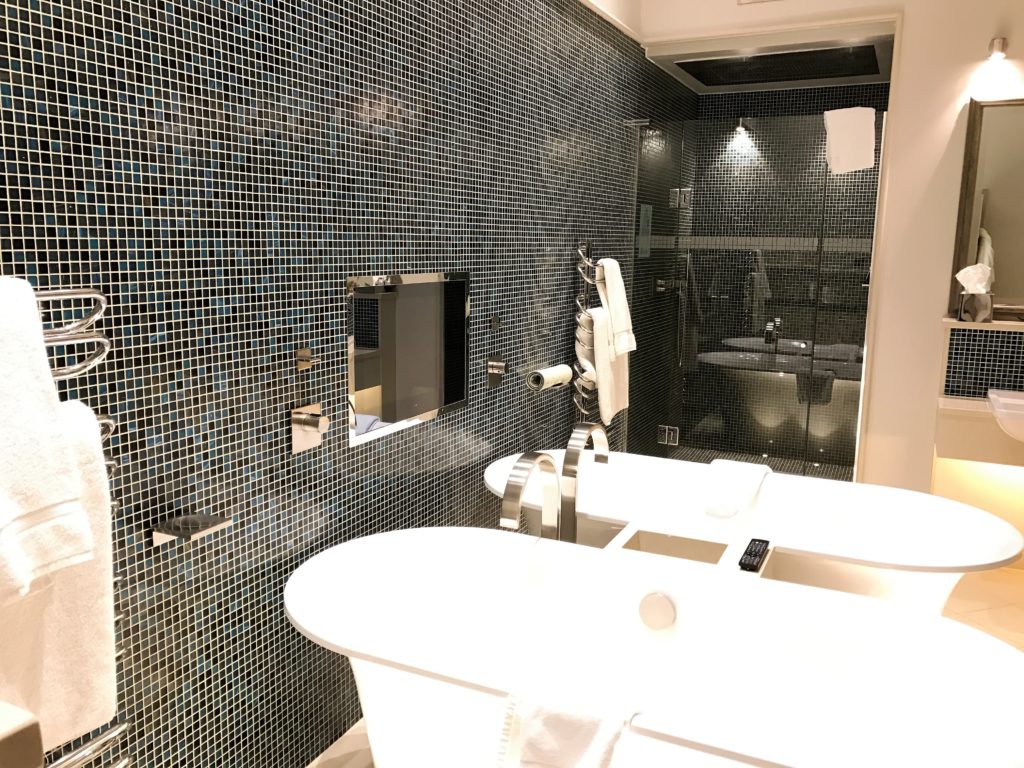 The room was well equipped to 5 star standards with air conditioning, Dualit espresso machine, media hub, and DVD player. The bed had high thread count sheets and was very comfortable to sleep in. I particularly like the bears you are given to hang outside as a 'do not disturb' sign.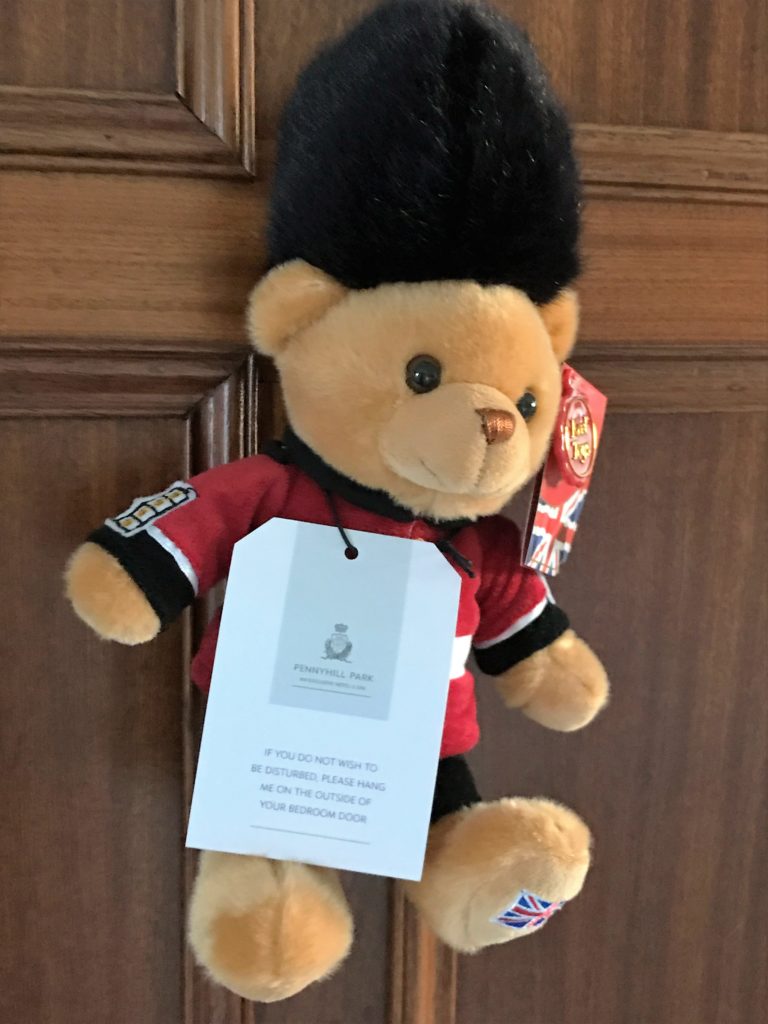 There were bathrobes and a complimentary large bottle each of still and sparkling water. It was good to see fresh milk as I hate the UHT stuff plus some lovely home-baked cookies that did not last long!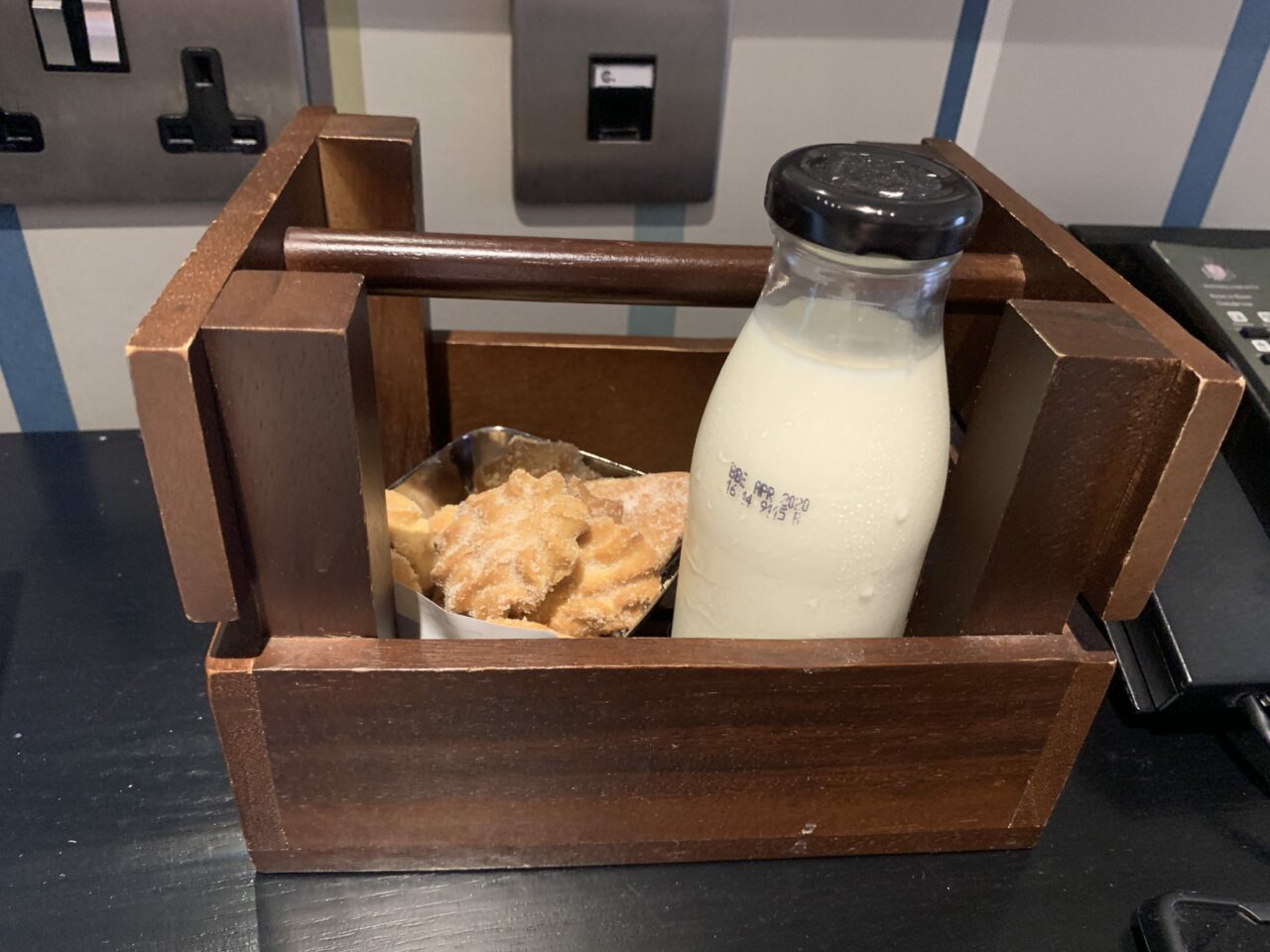 On my stay last summer I stayed in 'Acacia' also a Plush Junior Suite. I picked this one as it had an intriguing sounding horizontal shower. This was a much better size than Silver Birch, although I did prefer the Silver Birch bathroom.
The horizontal shower was indeed that, you shower lying down. This was definitely more gimmick than practical! It did have a bath and a normal shower as well though so I was happy. They had also changed the toiletries to their own The Spa brand which I also liked.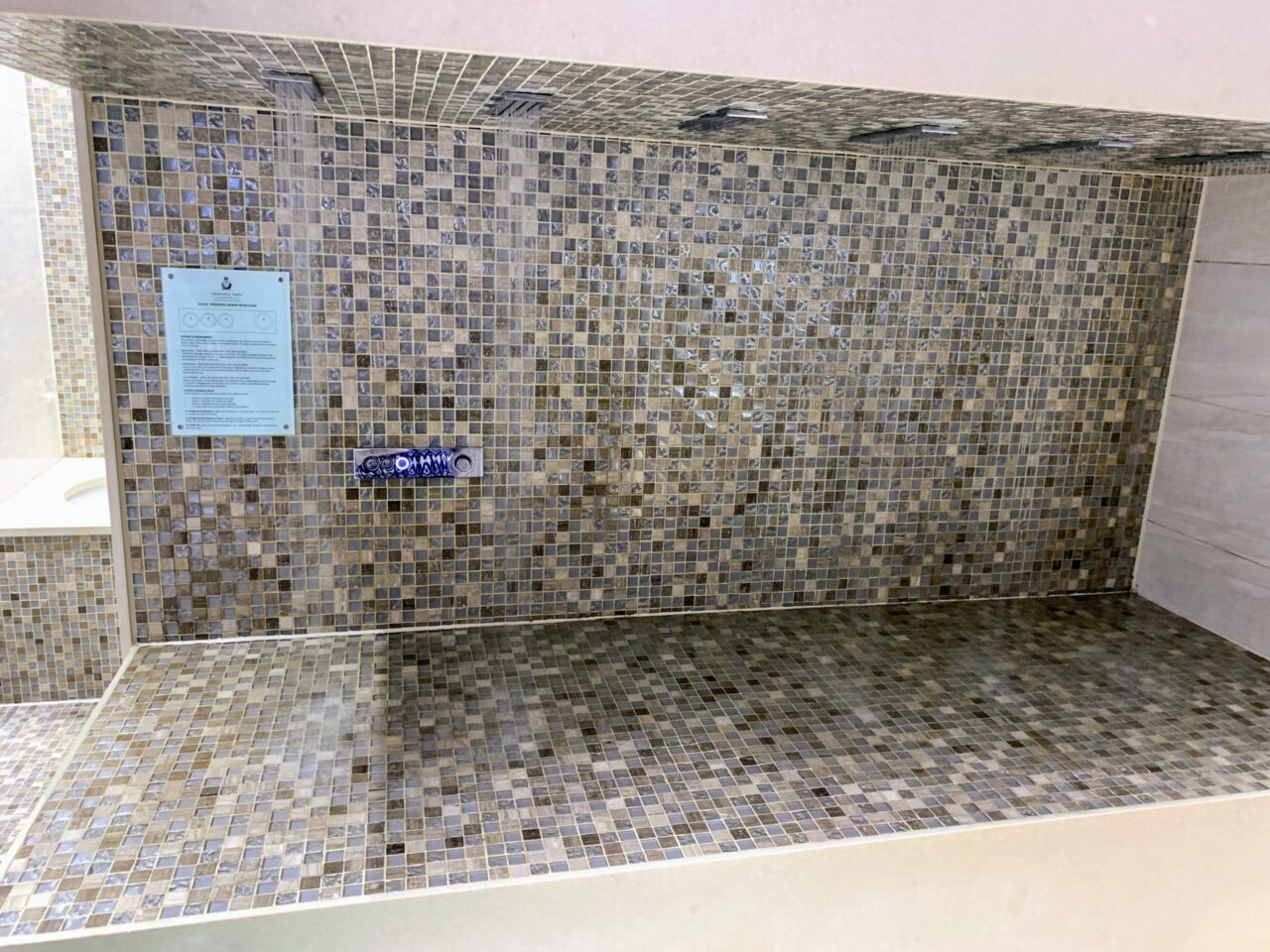 The other rooms range from the Cosy room which is the entry-level which still have a TV by the bath.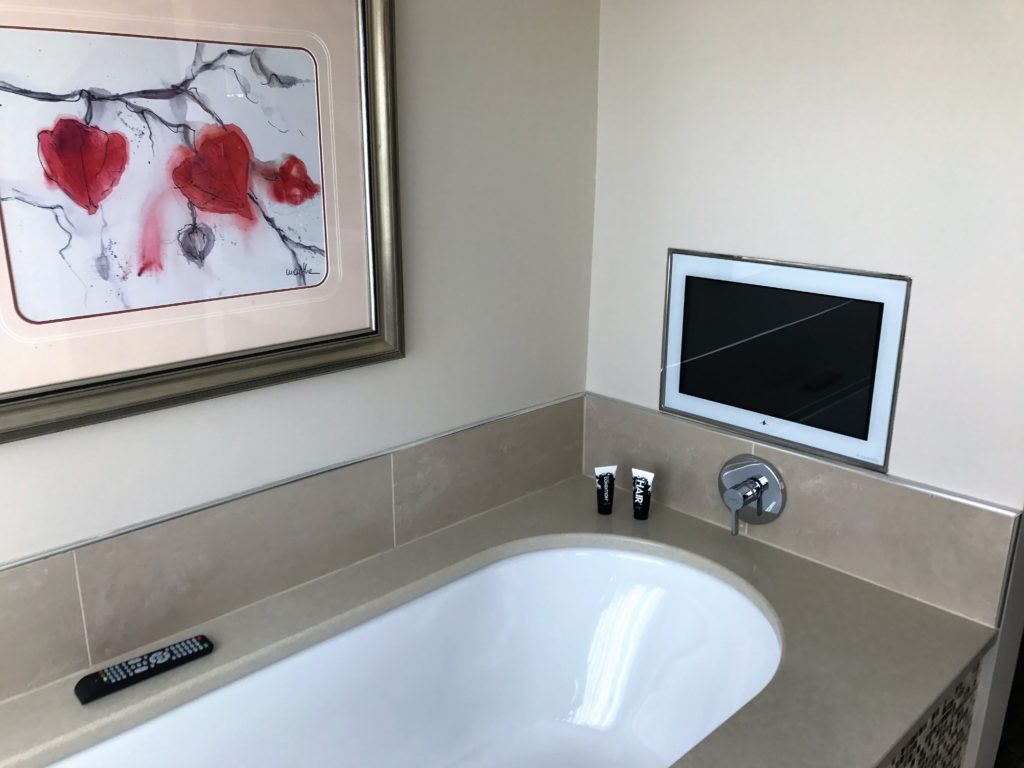 At the other end of the scale is the self-contained two-story 'Granary' with its own garden terrace. This suite comes complete with butler service and a copper bath.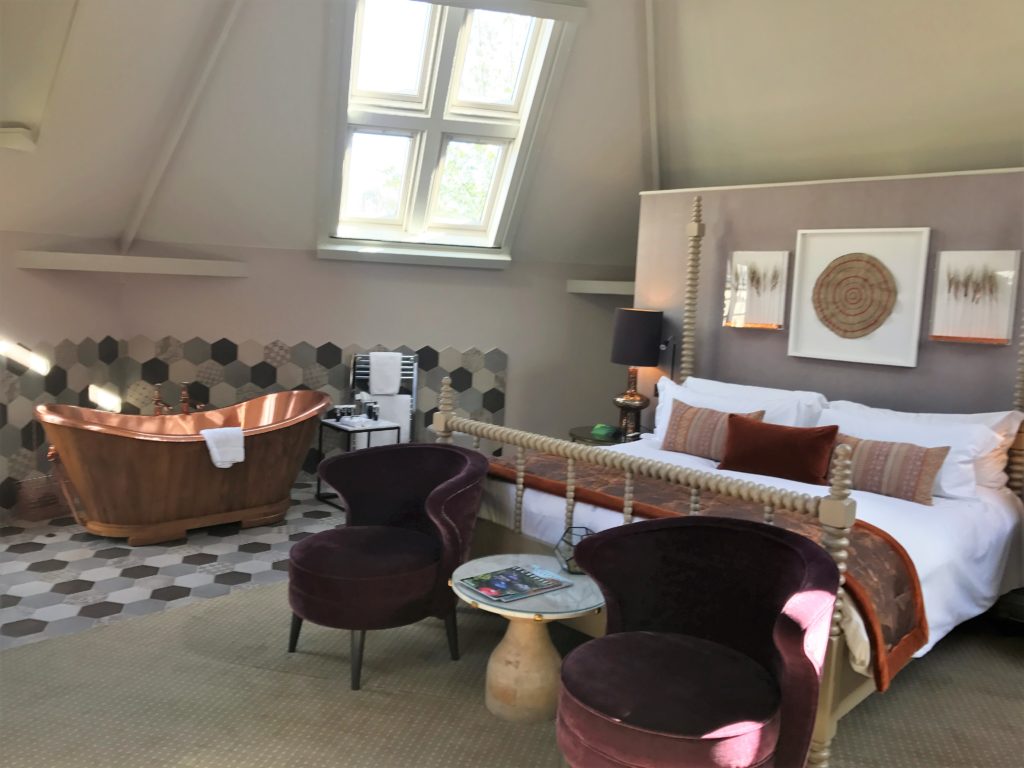 There are also some more traditional very grand suites in the main house with beautiful views over the grounds and a terrace.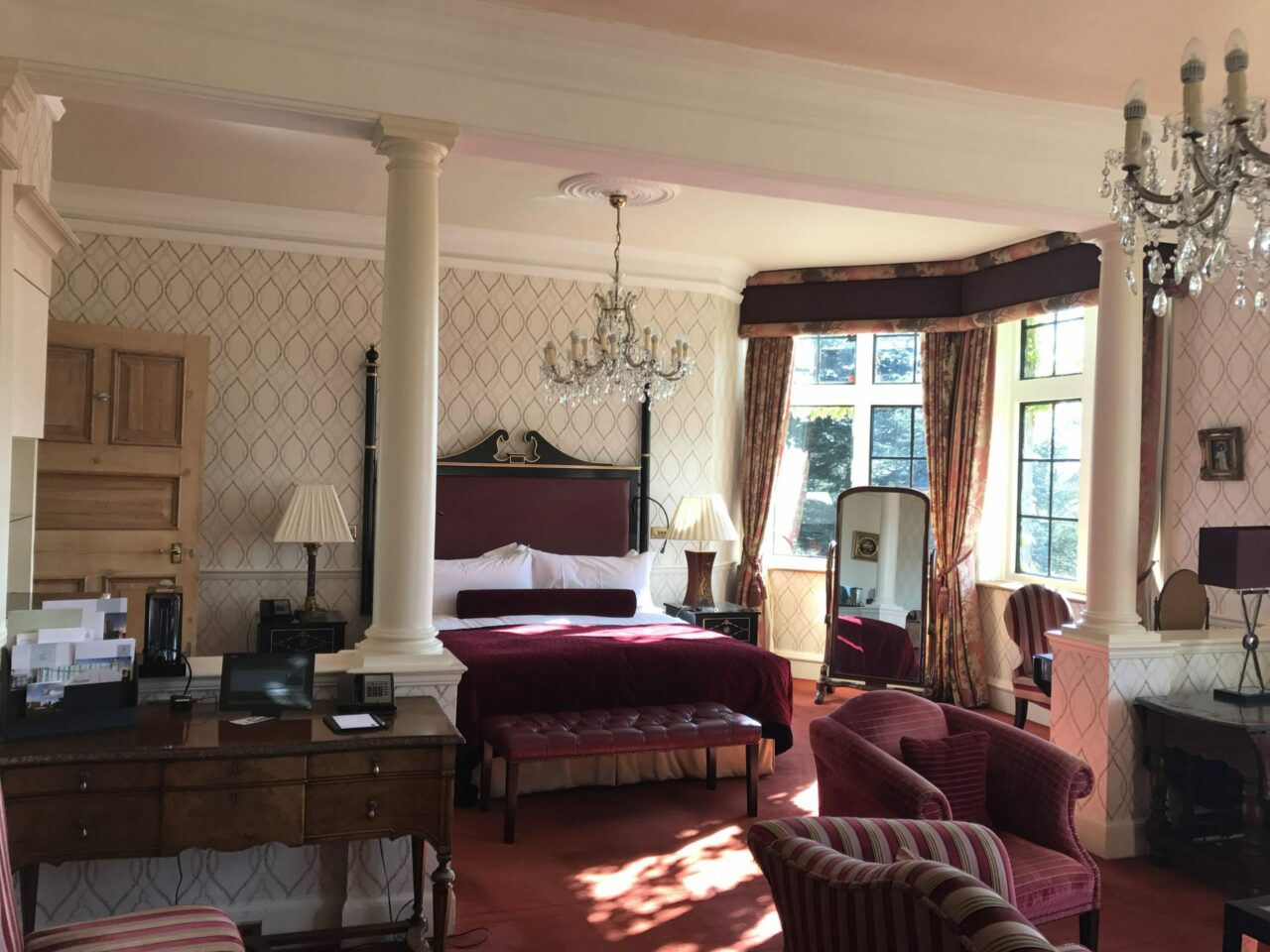 Spa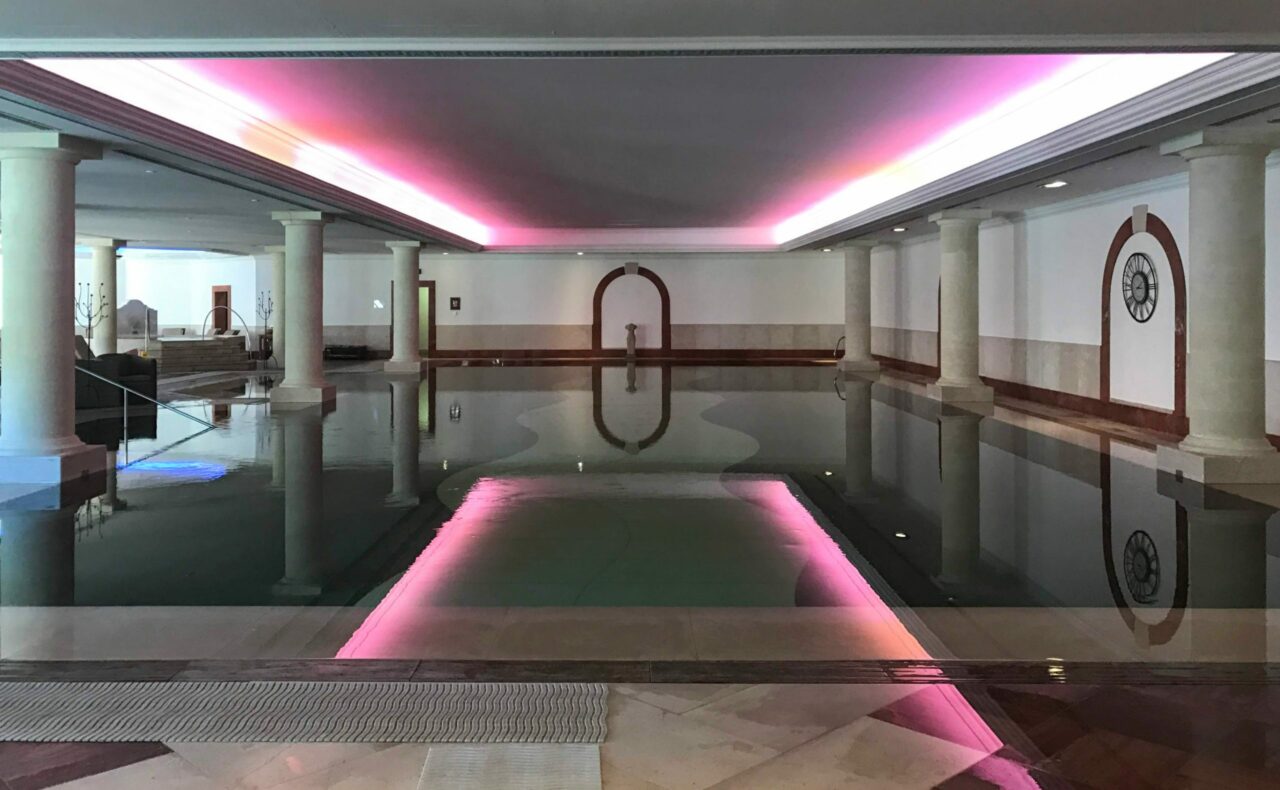 The attraction for me is definitely the spa. This is simply the best hotel spa I have been to in the UK, other than purpose-built spa hotels such as Ragdale Hall. Although the room prices may sound high, given that you have access to the spa for nearly 24 hours, it makes it a good deal to me. Even for a basic spa day you can easily spend well over £100. The range of facilities is huge with both indoor and outdoor pools – including the 25m indoor Ballroom Pool, with underwater music. There is also an outdoor hydrotherapy pool which is reached from inside the building, so great for wintertime too.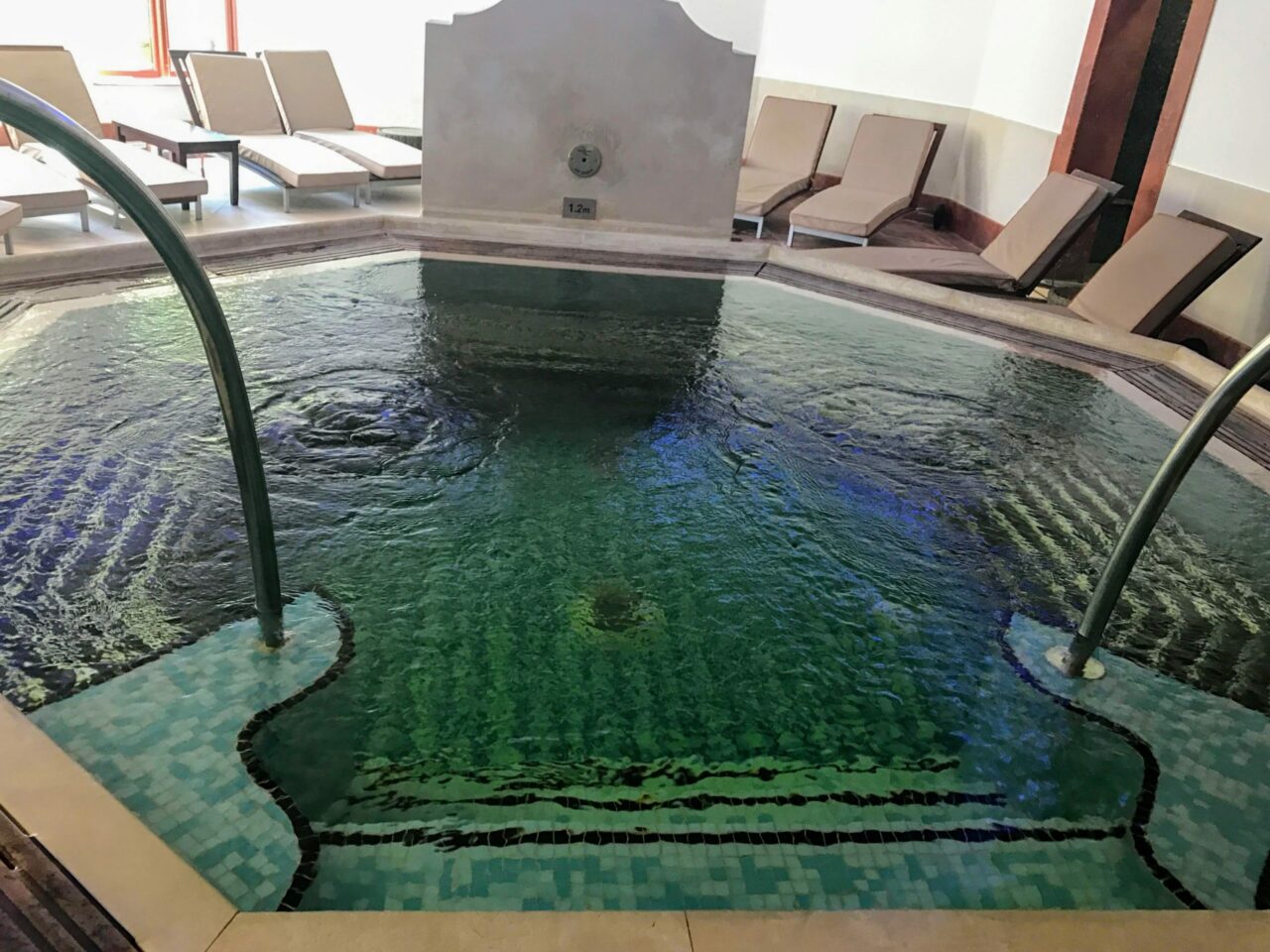 During warmer months the outdoor bar and kitchen is open and they will even bring you your drink in the hot tub or hydrotherapy pool! You can't beat sipping a glass of fizz in the Jacuzzi on a nice day.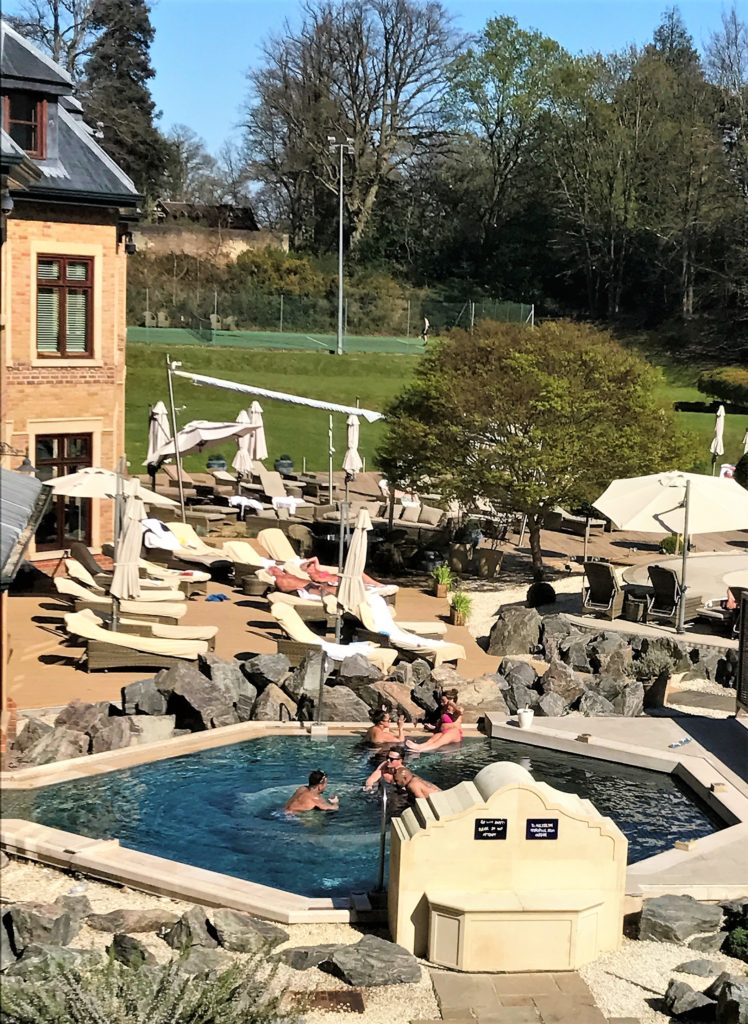 Outside is also another jacuzzi with double bubble beds to lie on as well as the more traditional seats. Indoors is yet another hot tub, foot spas, heated stone beds, herbal steam rooms, laconium, plunge pool, ice cave, experience showers, sauna and steam rooms. Now you can see why I always want to go back!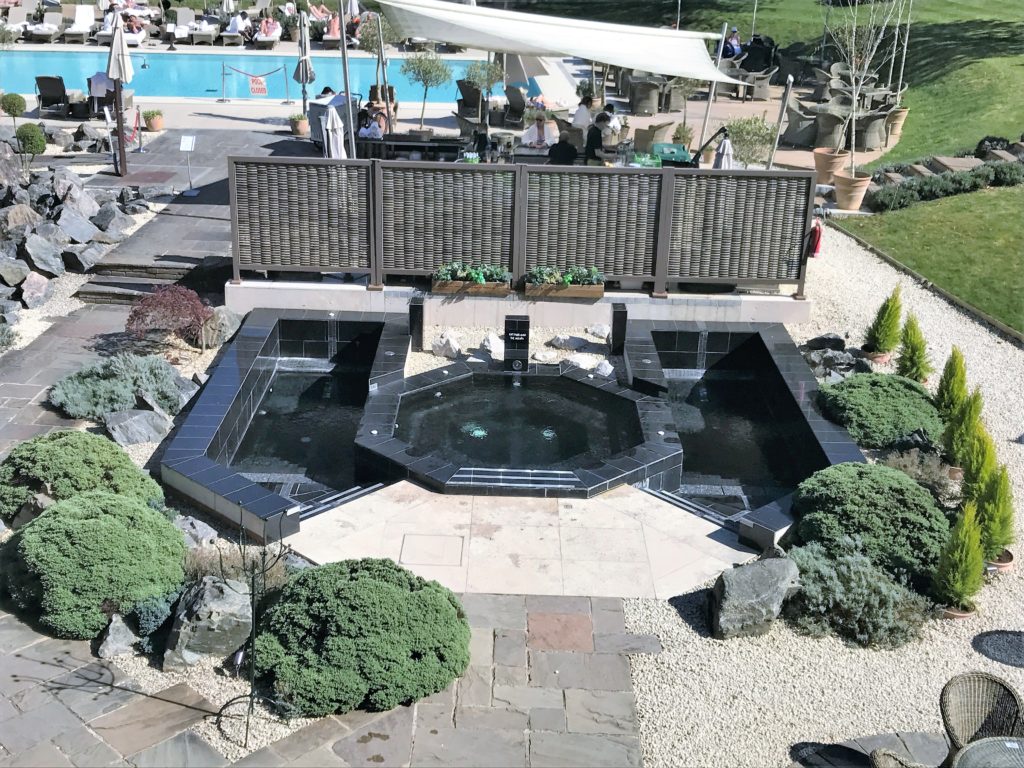 For those that are rugby fans, England train on grounds which are part of the Pennyhill estate and they can be seen in the spa occasionally. I spent a very enjoyable time in the hydrotherapy pool one summer evening with a G&T and most of the England Rugby team!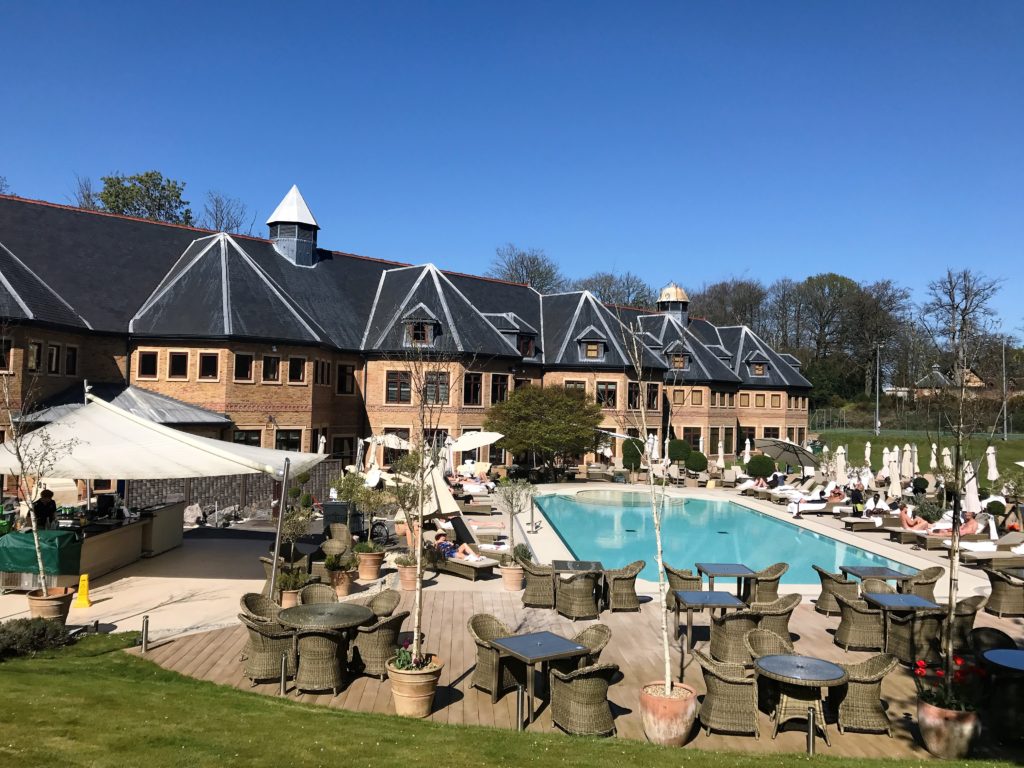 The outdoor pool has just been renovated and is usually heated, but it wasn't open yet when I was there. I have always found the poolside service to be extremely good with the same staff every time I visit. I am still unsure whether the server actually saw that I had an appointment when I ordered a drink, but I am guessing he did. When he returned he told me he had made sure my order got done first, so I had time to drink it. That is what you call service!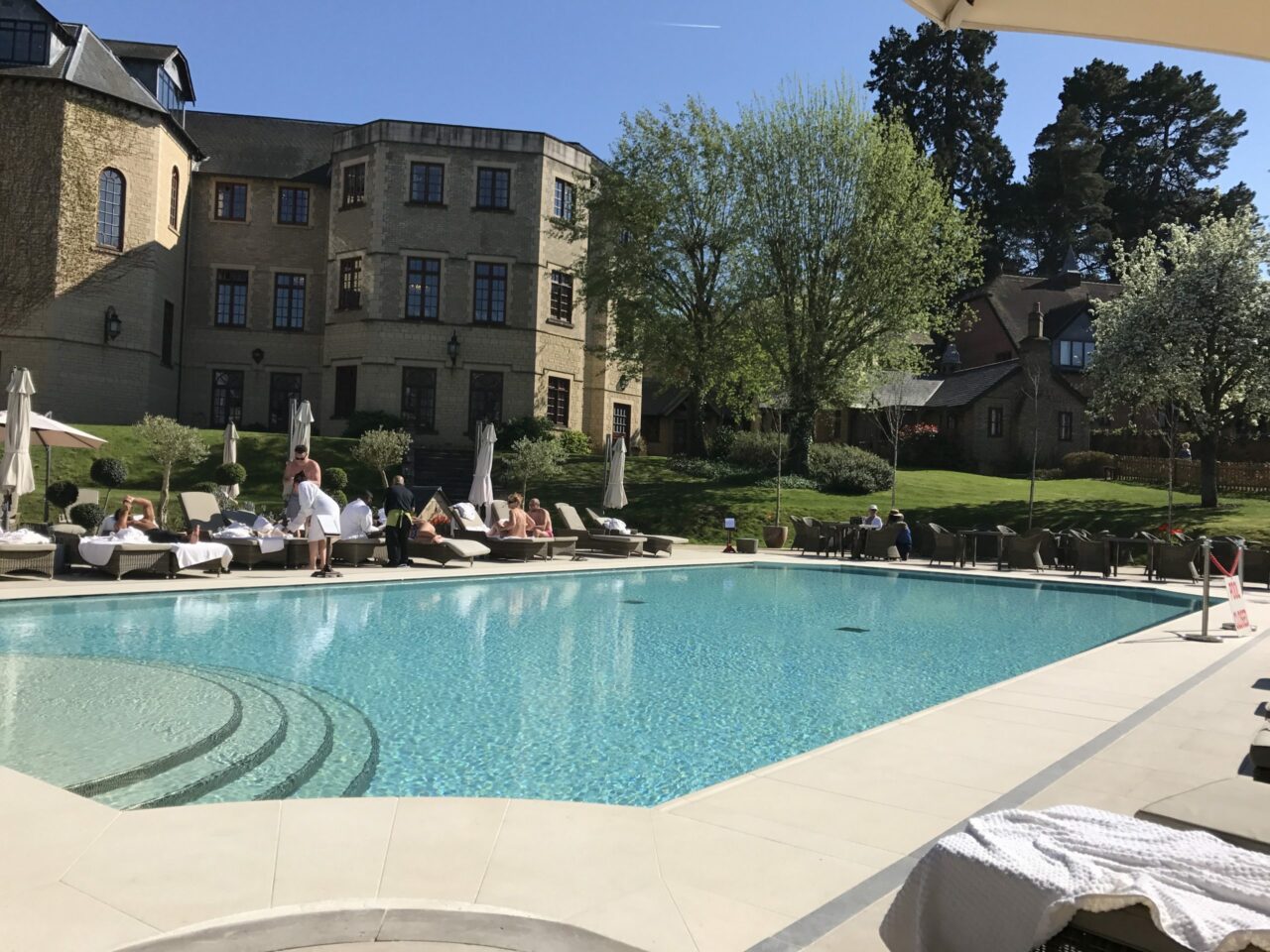 I had a full body massage in the spa and found the spa staff to be lovely. The massage was good with a heated massage table. After your treatment, you can relax on the waterbeds in the darkened 'sensory room'.
Pennyhill Park Hotel & Spa Dining
The Latymer
The Latymer is the fine dining restaurant that formerly held 2 Michelin stars under the previous chef Michael Wignall. He has been replaced by award-winning chef, Matt Worswick. Matt gained his first Michelin star at the age of 26 and has also held numerous AA rosettes. He has appeared on BBC1's MasterChef: The Professionals in 2010 and more recently BBC2's Great British Menu in 2015.
I ate at the restaurant before the change of chef and loved the food and the relaxed, charming service. Although the restaurant looks quite formal the staff were full of character and not the least bit stuffy. One of the more memorable moments was when they asked if we would like our water still, sparking or 'Eau de Bagshot'!
I then tried The Latymer a while after Matt had taken over. It was still very good, although for me not as good as under Michael Wignall. This is borne out by the fact is currently has only one star versus two Michelin stars before.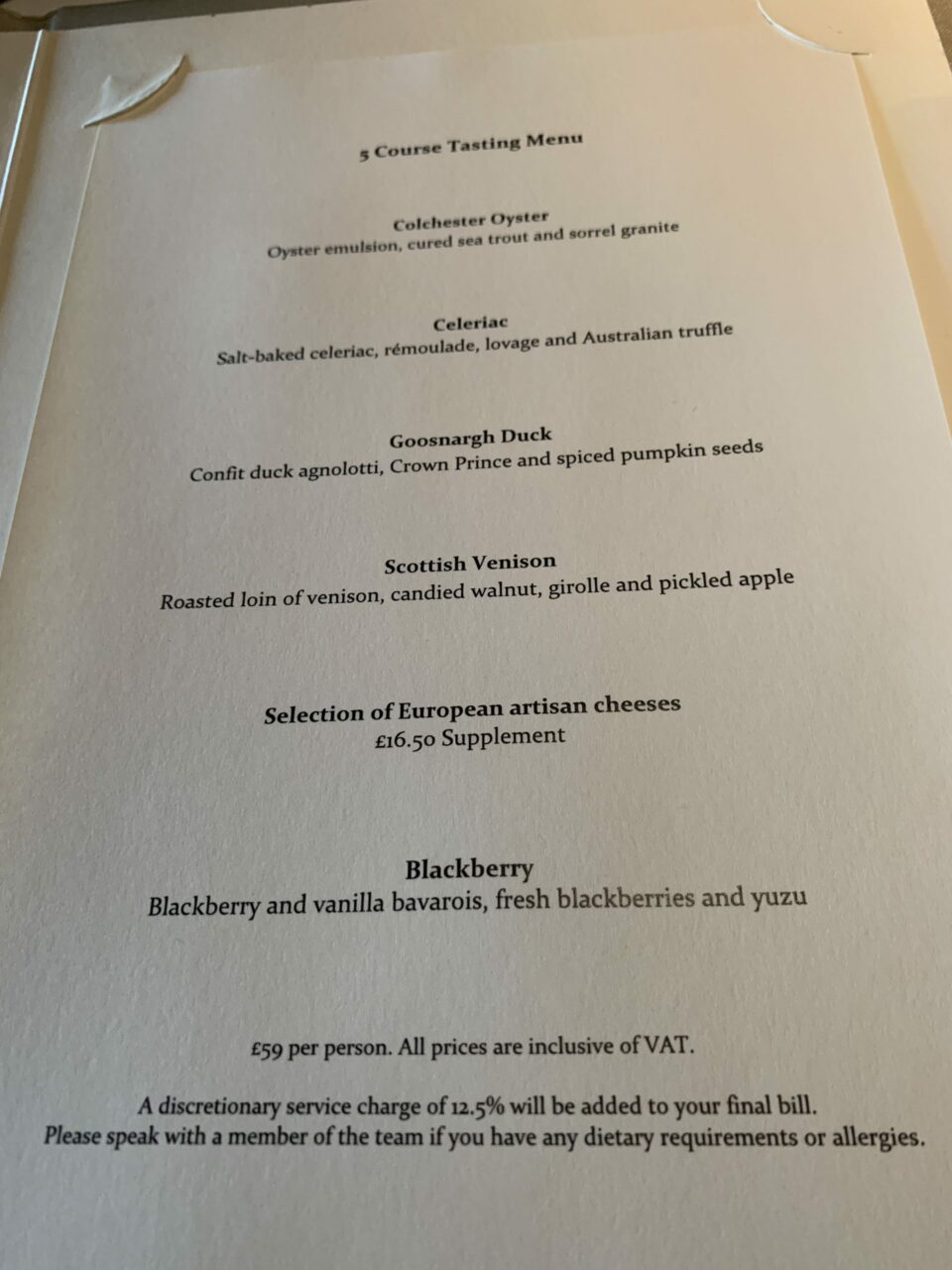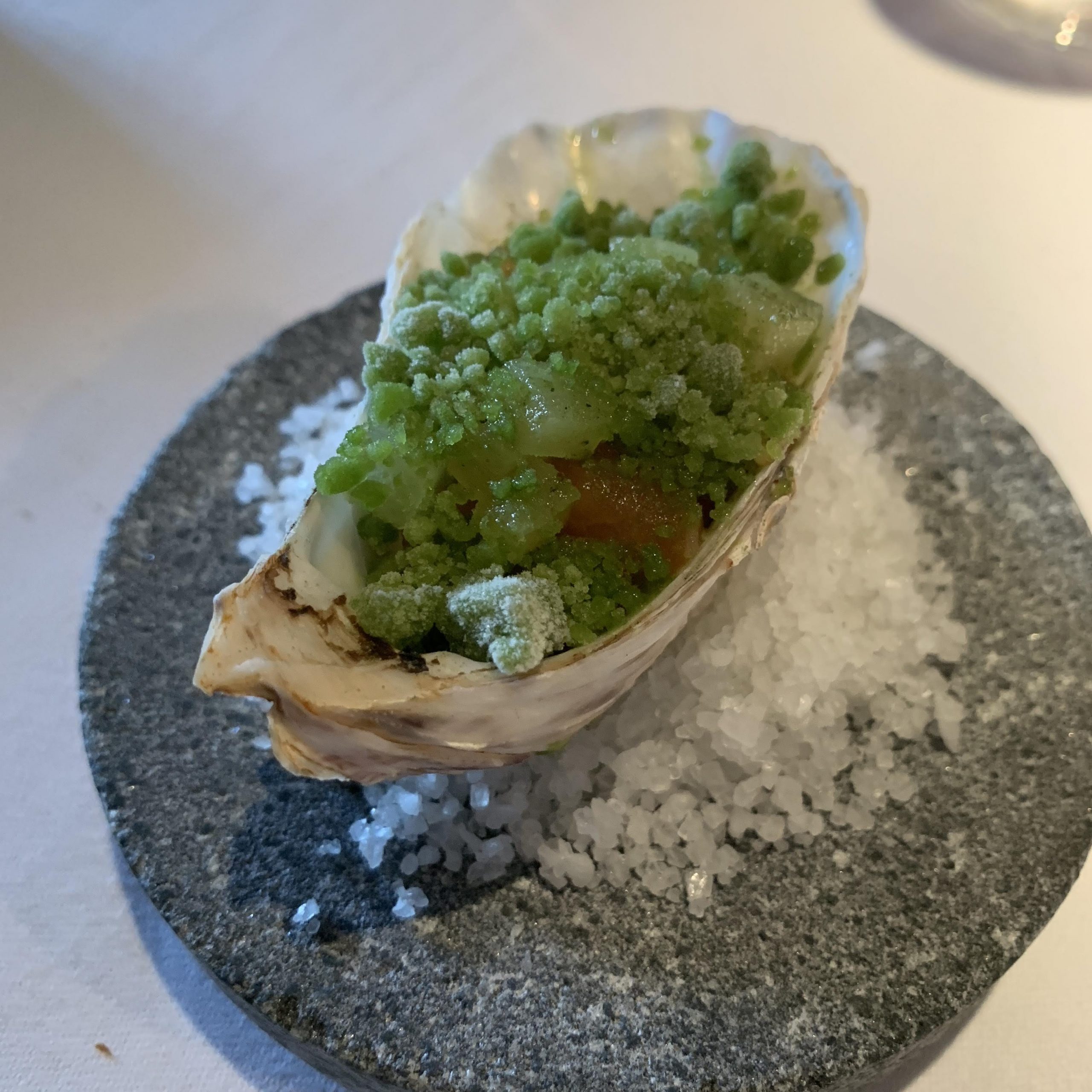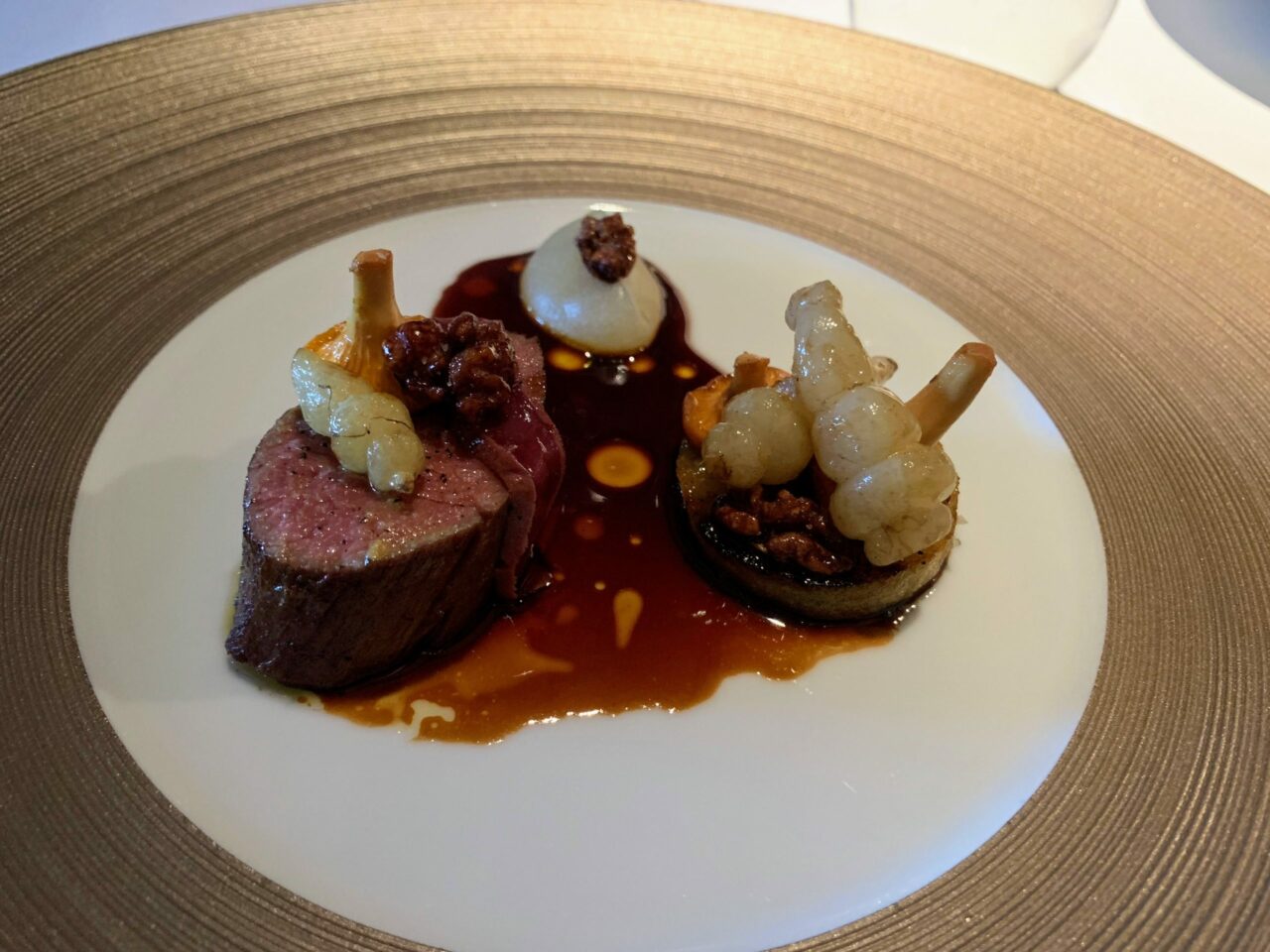 The Brasserie at Pennyhill Park Hotel & Spa
I have also eaten in The Brasserie and was very pleasantly surprised. The food here was still fine dining but in a more relaxed atmosphere. I think my only complaint would be that they could make the atmosphere a bit better in the evening as it felt a bit too much like a café. It would be nice to have some candles on the table and some dimmer lighting.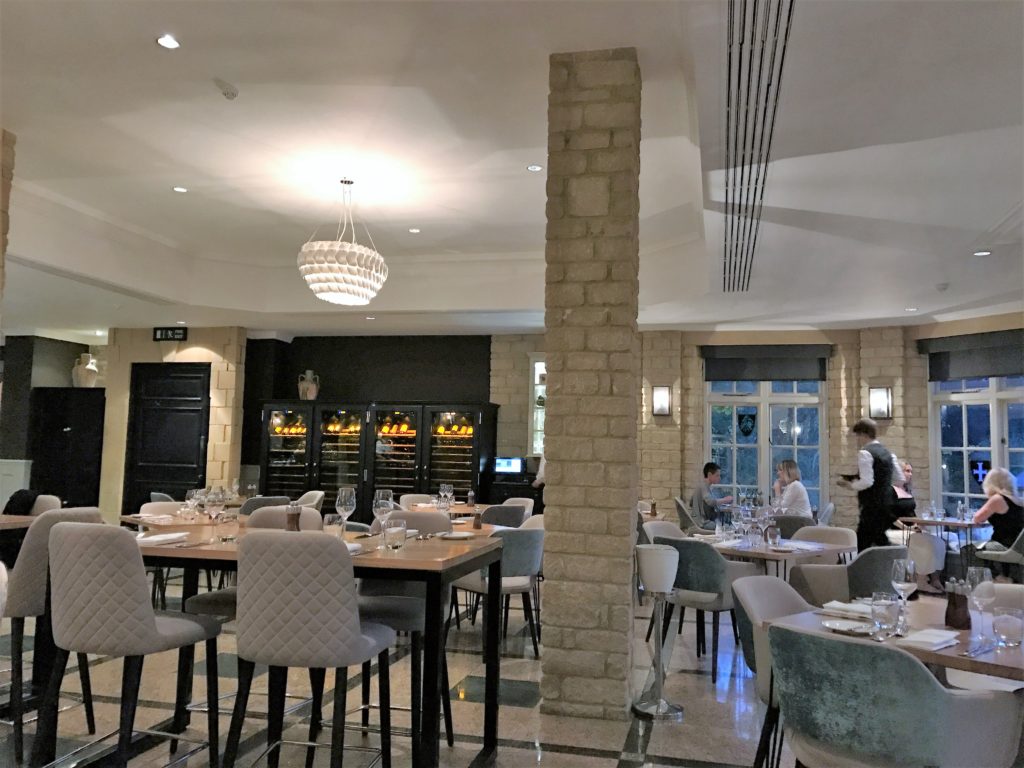 The food would best be described as modern British. The wine list has a great selection of interesting wines, including by the glass. I also like the fact that they feature English wines such as Nyetimber and an interesting Bolney Pinot Noir by the glass.
I started with the intriguingly named Coronation chicken. I wasn't quite sure what to expect but I was pleasantly surprised. It had all the flavours of coronation chicken but in a very modern interpretation. There was a chicken terrine with a coconut and cauliflower puree and a curry mayonnaise.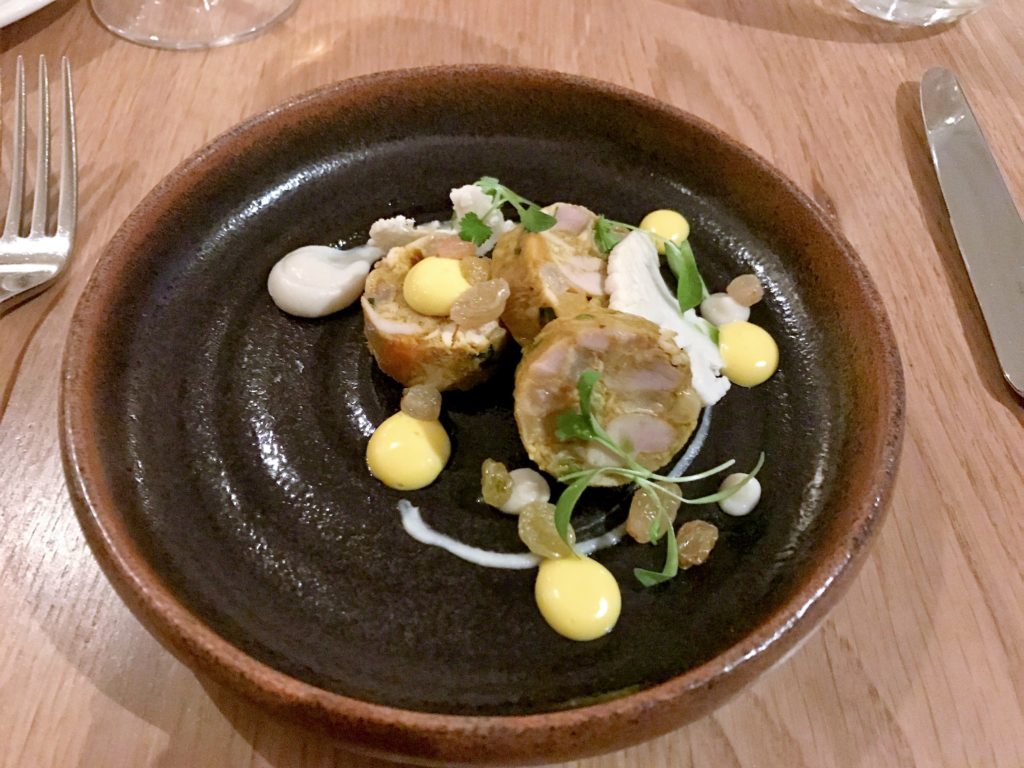 The next course was a beef wellington with Jerusalem artichoke puree, spinach and red wine jus. This was one of the best beef wellingtons I have had. The beef had a good depth of flavour and was perfectly medium rare, while the velvety puree added an earthiness to the dish.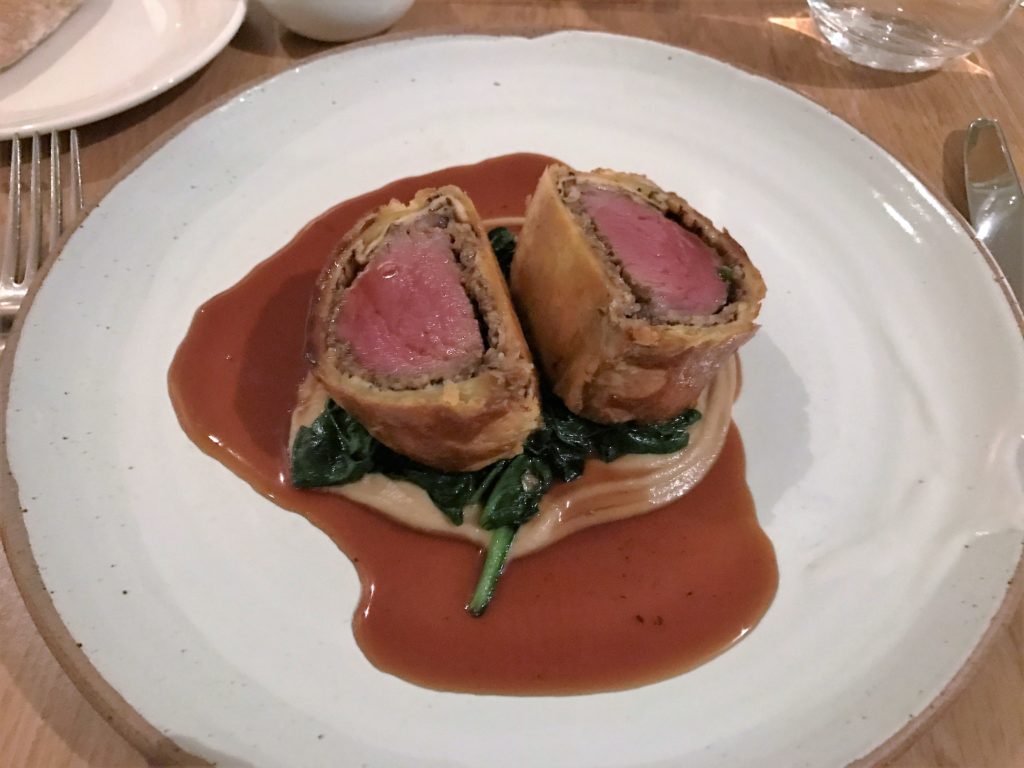 The only disappointment was the dessert. It was called 'peanut bar' but the flavour was completely overpowered by very rich chocolate. However, if you are chocolate fan you would probably love it. I enjoyed the milk sorbet with it which lightened the dish.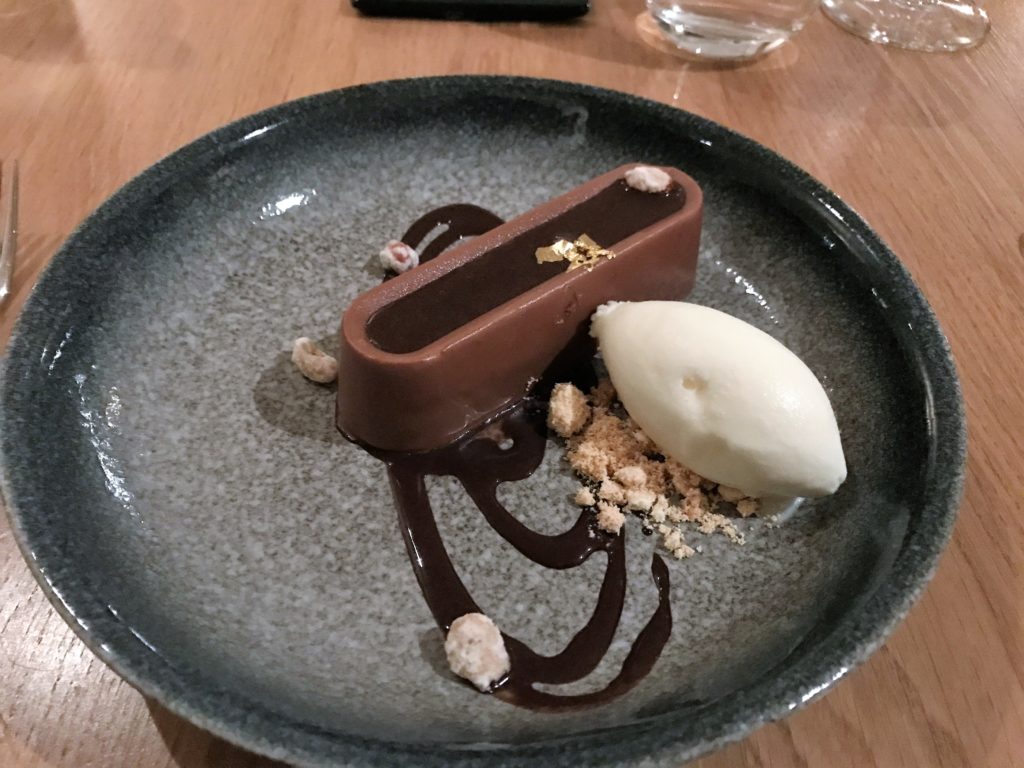 The service was generally very good and Peter the Food and Beverage manager popped over to make sure everything was OK. I was very impressed that when they were a bit slow with my coffee, they took it off the bill without any prompting from me!
I have also had afternoon tea at Pennyhill which was excellent.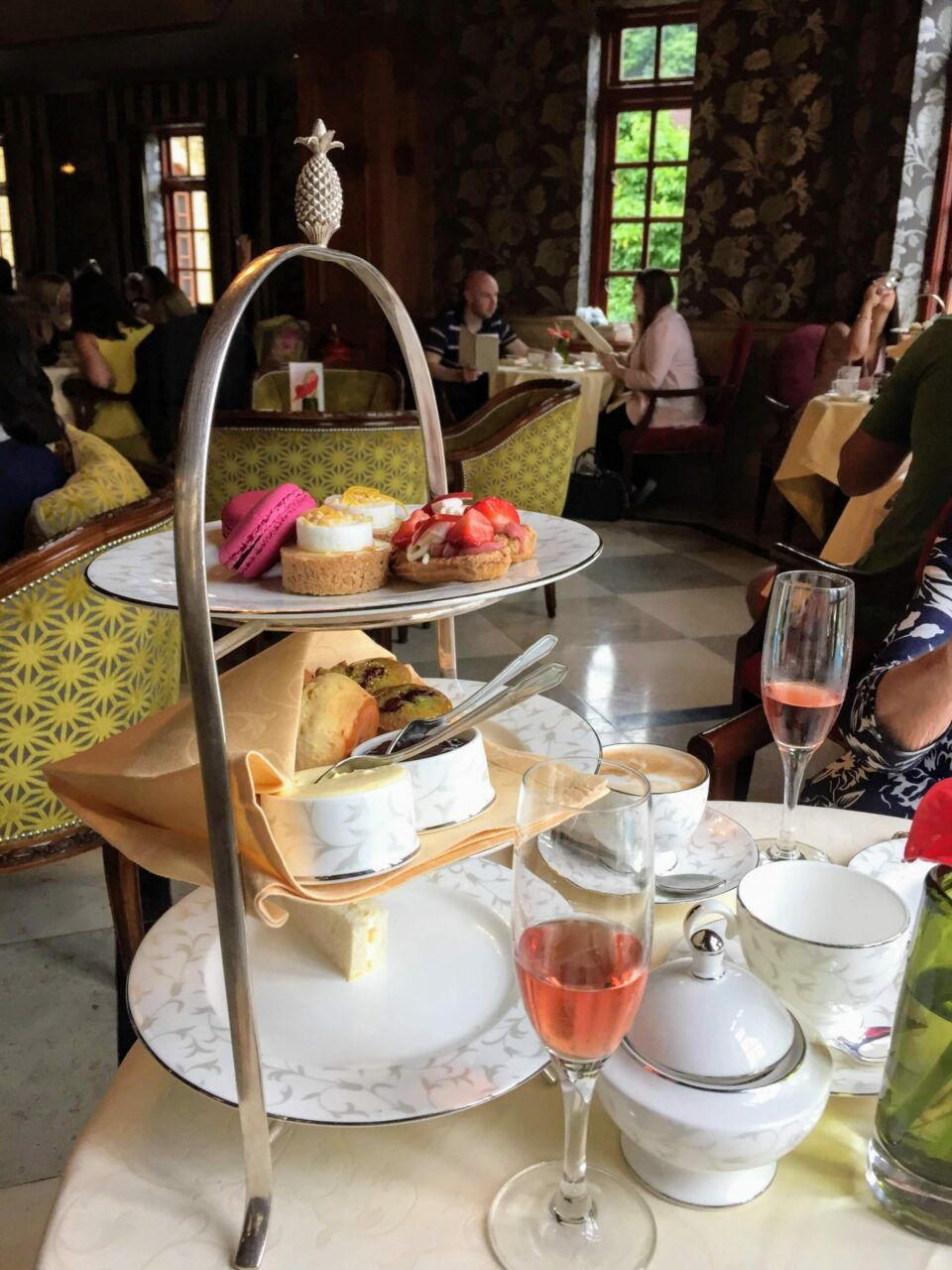 Breakfast in The Brasserie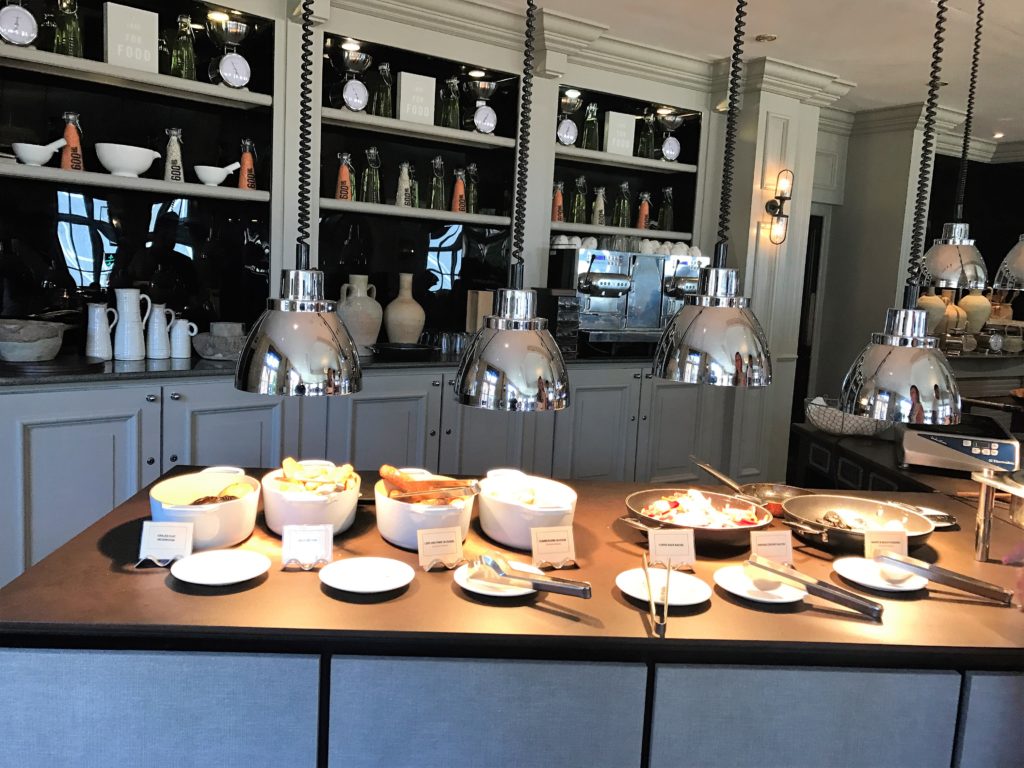 The breakfast was as good as I remember, although I was sad to see the end of the smoothie and juice service to your table. The hotel's bakery has always been a highlight and the pastries did not disappoint. I like the fact that they have more unusual pastries such as strawberry croissants. There was an interesting selection of flavoured hydration drinks, if you had overdone it the night before.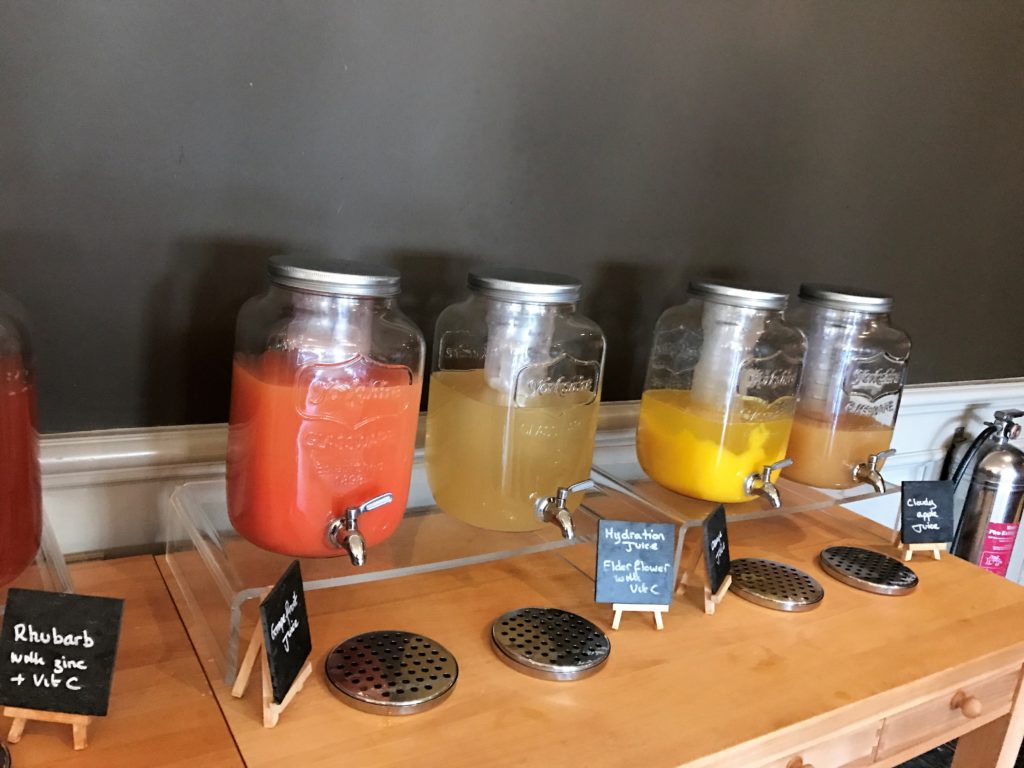 As well as the usual hot breakfast selection which included poached eggs and 2 types of sausages, bacon and black and white puddings, there was a continental selection. This had meats, cheese and smoked salmon.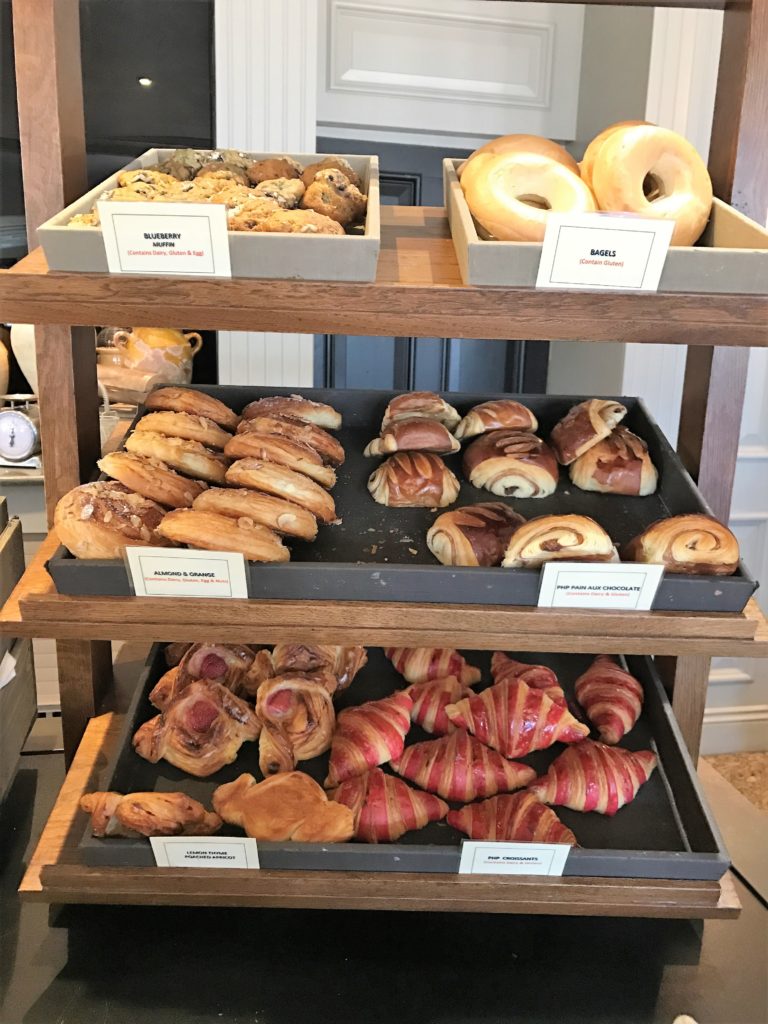 Conclusion for Pennyhill Park Hotel & Spa
Overall, Pennyhill is a great place for a relaxing break, although I do feel they could streamline the arrival process. I love the quirky bathrooms and the spa is one of the best in the UK. If you fancy a holiday but don't want to travel abroad this is one of the best places in the UK countryside.