Today I had the chance to hear from Finnair's outgoing CEO Topi Manner as well as ask him questions along with some other journalists. It was an interesting presentation and certainly made clear the challenges that Finnair has faced since the pandemic. In 2023 they are celebrating their 100 anniversary.
Prior to Covid, Finnair's prime markets were Japan, Korea and China. The airline had carved out a niche for fast and easy connections through Helsinki to Asia, and the connections did not add significant amounts to the journey time due to the geography of Helsinki airport. Sadly when Russian airspace closed it added 30-40% extra to their flying time to these places, which coupled with the rising costs of fuel, made focusing on them a poor strategy. The knock-on effect was a reduction in aircraft and crew utilisation. It also did not help that the outbound travel from those markets has been slow to recover.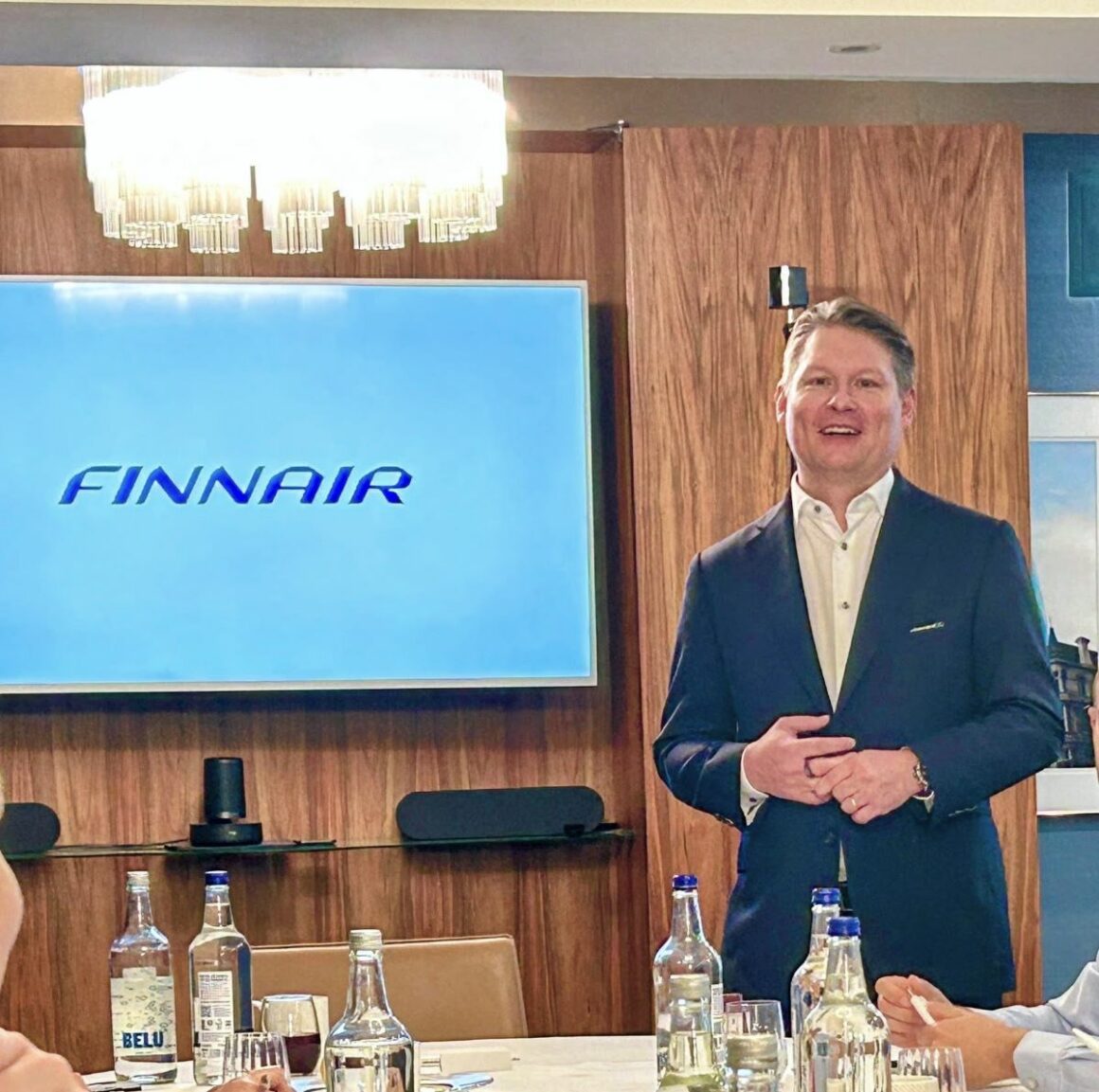 At this point, the airline decided to focus on how to return to their pre-Covid profit levels by 2024 and how they needed to change their focus, assuming that Russian airpsace would be closed for an extended period of time. They did this by introducing new routes outside of Asia, such as Dallas and Seattle. They also partnered with Qatar to provide services to Doha from Stockholm and Helsinki on Finnair, to help Qatar with their aircraft shortage.
New wet lease to Qantas
As I have written about before, another focus has been on providing four wet lease A320s to British Airways which means that aircraft comes with Finnair crew. These aircraft will be back with Finnair for summer 2024.
Shortly you will be seeing another wet lease a bit further from home as they lease two of their A330 to Qantas for the Bangkok and Singapore routes to Sydney. The A330s have been a particular issue as with the increased flying time they are now not able to serve some of the Asian destinations.
Business class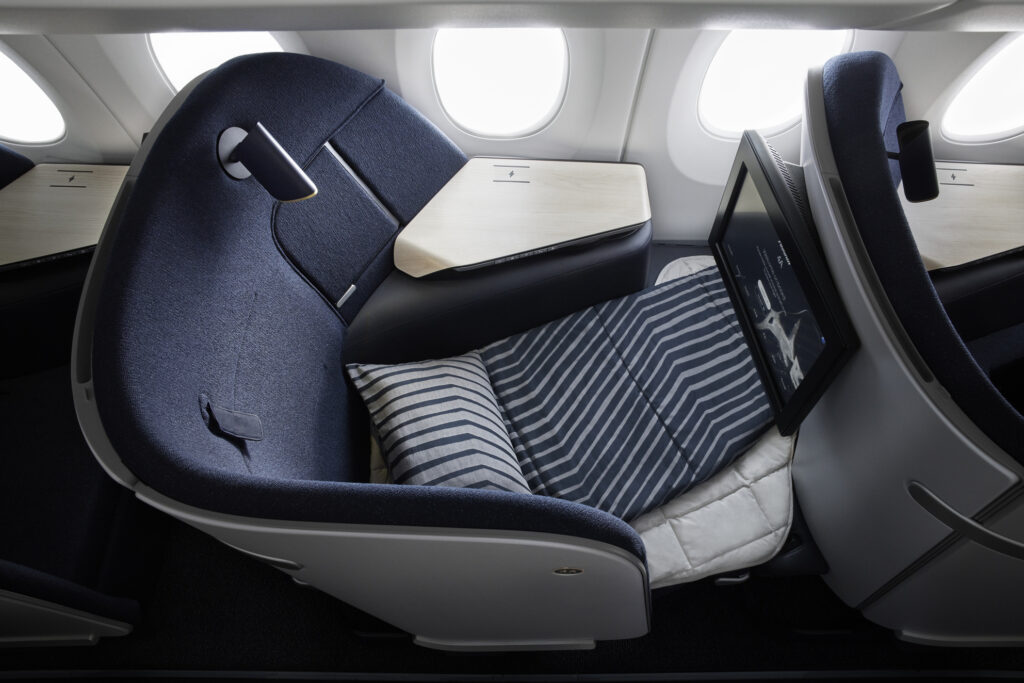 The good news is that their new business class seat, the Airlounge, is being retrofitted to their existing aircraft at pace (unlike BA with their Club Suites!). They now have 20 out of 25 wide-body aircraft fitted with the seats, and by spring 2024 they plan to have it on all their long haul aircraft to give customers consistency. At this point, they will be one of the very few airlines to actually all have the same business class seats on long haul.
If you love the Iittalla glasses used for champagne and other drinks, you'll be pleased to know that Finnair say they do not plan to replace the iconic glasses.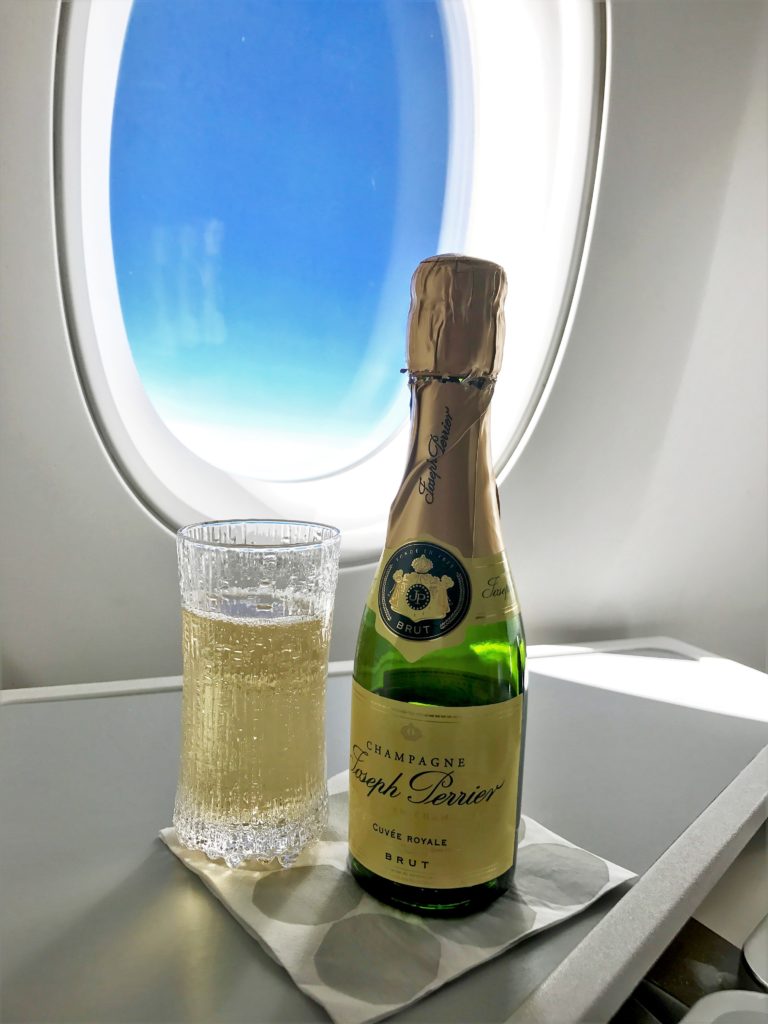 I also asked Topi about the changes to business class recently such as changing business class luggage allowances which did not go down well with many TLFL readers. I asked whether he thought that this could put him at a disadvantage against rival airlines that do offer bigger luggage allowances. Topi felt that their strategy of offering more choices of personalisation was working. So some people may not need a larger luggage allowance and shouldn't have to pay more but those that do want more can simply pay a bit extra.
Personally, I am not totally convinced that's what passengers want. I think Light fares are OK because it is usually clear what they include and if you have status it overrides it. However, I do think reducing the allowance on other fares could put some people off if they are comparing with other airlines.
UK outlook
London is a key market for Finnair, probably helped by the fact they are the only direct flight from Heathrow and the only airline offering business class seats on a direct service from London. They offer four flights a day, with two featuring long haul aircraft. Manchester currently has 9 flights per week which will rise to 12 next summer and Edinburgh will increase from the current five per week to a daily service next year. From Dublin they will add larger aircraft and expand to 10 services per week.
Avios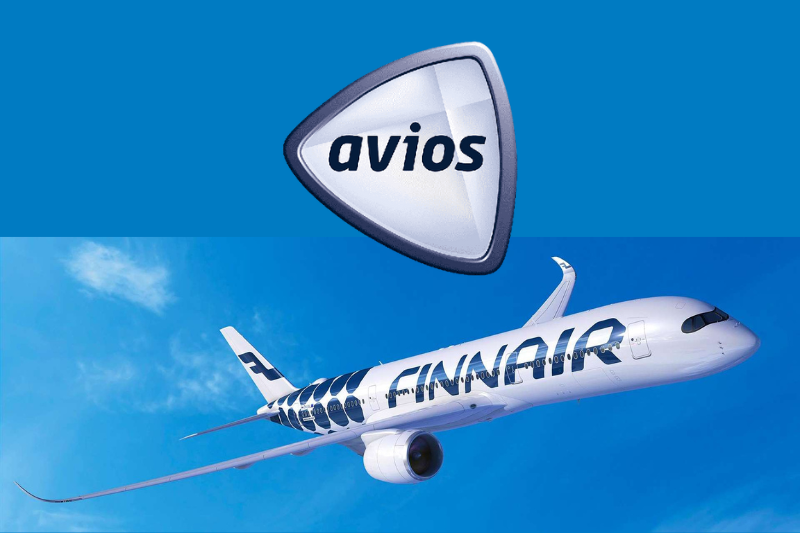 Avios will be adopted by Finnair as their loyalty currency in early 2024 but the rest of the Finnair Plus scheme will remain with a few previously announced changes.
I asked Topi how he saw people who collect Avios with other airlines such as BA would be able to transfer Avios and whether they would have something similar to the Qatar system where you link the Qatar account with your BA one. Topi indicated that he was able to confirm that you would definitely be able to transfer your Avios to and from BA but as yet they had not finalised the exact methods. Either way, it sounds like good news for those who want to perhaps use Avios to upgrade on Finnair, which they can't currently do.