A review about flying in Qatar business class. I am currently attempting to make my way home from Asia We are having a bit of a nightmare thanks to Fly Maybe who have cancelled all their Amsterdam flights for tomorrow but not bothered to actually tell me yet! So whilst I try and get myself home I thought I would publish a useful reader review. We already have a guide to flying from Scandinavia and Helsinki for ex EU flights which you can read here.
Gothenburg has become one of the new cheapest places to start an ex EU to Asia. It is not an airport I have flown out of yet (although I am due to later this year). Reader Scott has just flown to Singapore on Qatar from Gothenburg and has kindly shared his experience with TLFL. I will update the main ex Scandinavia post with this information for handy reference too.
We were able to secure two return tickets with Qatar Airways from Gothenburg Landvetter Airport to Singapore. Given that we live in Cheshire and only a short 20-minute drive from Manchester Airport, the simplest solution for us (but probably sacrilege for those who collect air miles far better than I do) was to make the 1:30hr flight from Manchester with Ryanair. Flights were £44 each, increasing to £100 each by the time we added additional luggage (60k between us).
The flight into Gothenburg was absolutely fine and we were particularly impressed with the airport. It is a small airport and at the time there were no long-haul aircraft on the tarmac. Our Ryanair flight required steps and a short bus ride to the very modern and recently refurbished (I think) arrivals area.

We had booked a stay at the Radisson Blu Scandinavian Hotel in the city. This was really ideal because the hotel is situated near the very centre of the city and is only a couple of minutes walk from the Central Terminal in the centre of Gothenburg.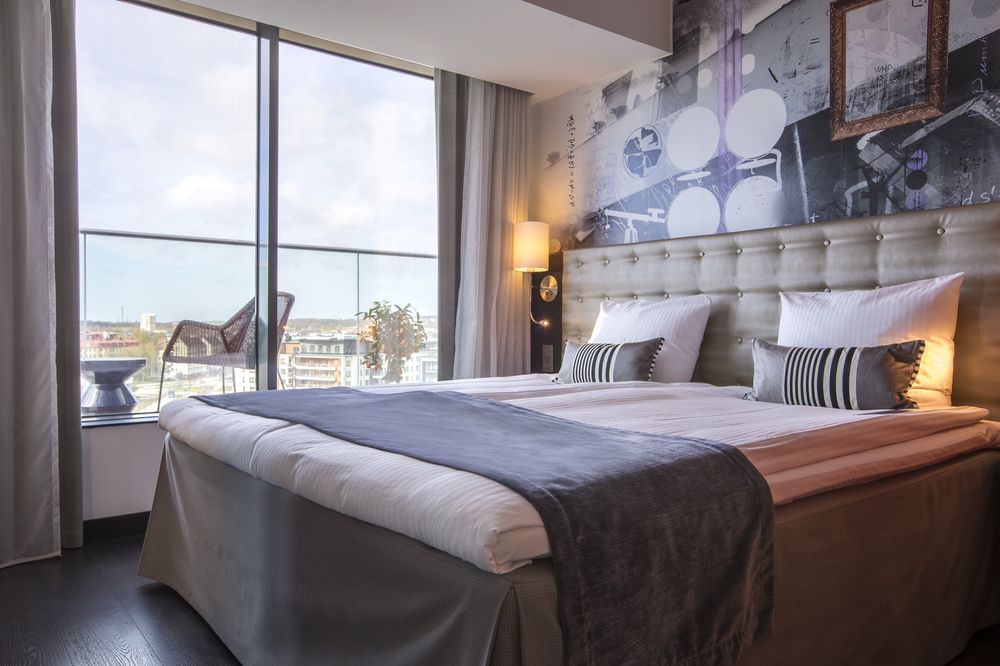 How to get to and from the city
We were undecided how we would get to the city but after collecting luggage which was incredibly quickly) we soon stumbled across an automated ticket machine for Flygbussarna, a coach (Volvo – there's a surprise!) which headed to the city centre quite frequently. The bus, which departs from literally 10 yards in front of the main arrivals exit/entrance, was just about to leave and so we purchased two tickets for £9 and hopped on board.
The coach was comfortable, cool (the weather in Gothenburg in May was particularly nice) and the journey to the Central Coach terminal took just 20 minutes. The hotel was a quick walk across a relatively small central square.
We enjoyed an afternoon in Gothenburg. It is a city I knew very little about but it was well worth a visit.
The following morning we were due to fly to Doha at 09:30. We opted to take an Uber back to the airport and the journey took 15 minutes and cost approximately £30 with a tip.
Check-in at Qatar business class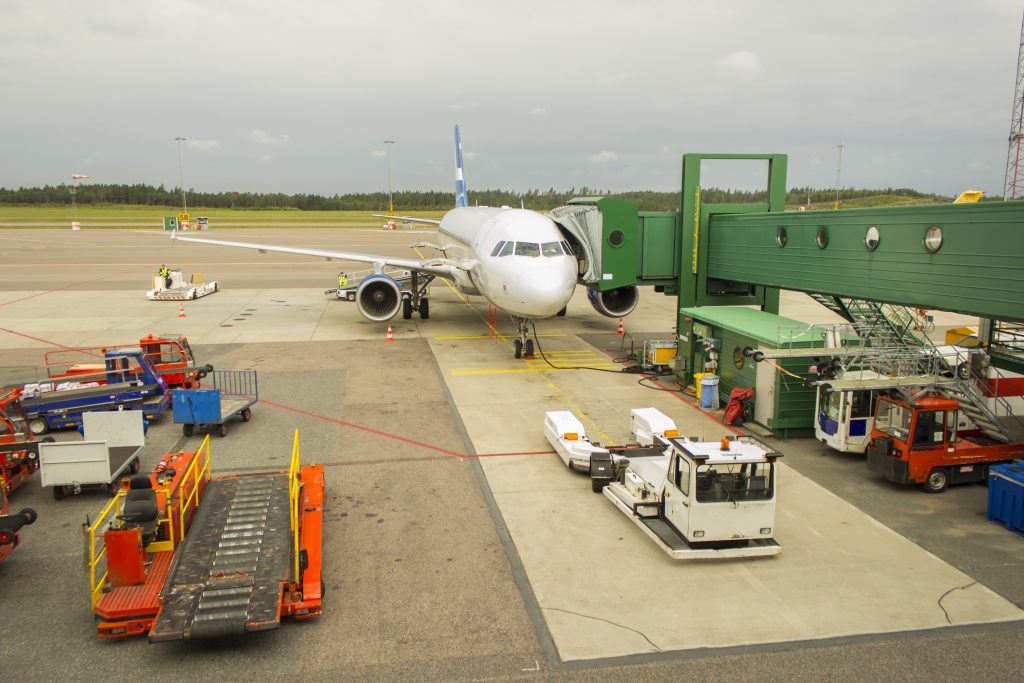 There were no issues with check-in. There was no queue whatsoever in either the Business Class or Economy check-in. We later learned that the reason for that was that there were only 2 other business class passengers and there could not have been more than 60 in Economy. I have flown in Business before with little company but never have I seen a B787 so empty.
There was the usual "fast-track" listed on the boarding card and this was an absolute life-saver. Gothenburg is only a relatively small airport (albeit very modern and designed with the typical Swedish taste) but the queue for security was absolutely enormous. In fact, when we arrived the queue stretched out of the main entrance door. There was not a single person in front of us in the fast-track. As we headed past the frustrated economy passengers we realized that the queue stretched up an escalator, along a mezzanine walk-way and then snaked through a further room.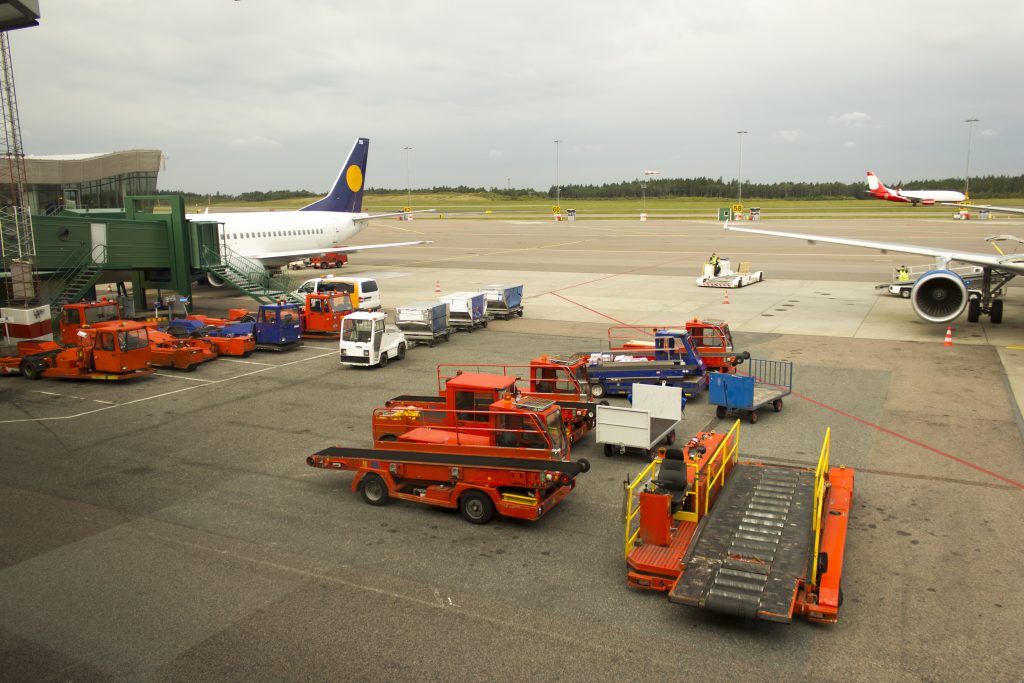 The departure board didn't look particularly busy (there never seems to be more than 5 or 6 planes on the tarmac) but the forthcoming extension to the airport would appear to be necessary. Having said that, the departure lounges were never too busy or crowded, so perhaps it is just security they need to sort out, or perhaps we just happened to be there at the peak.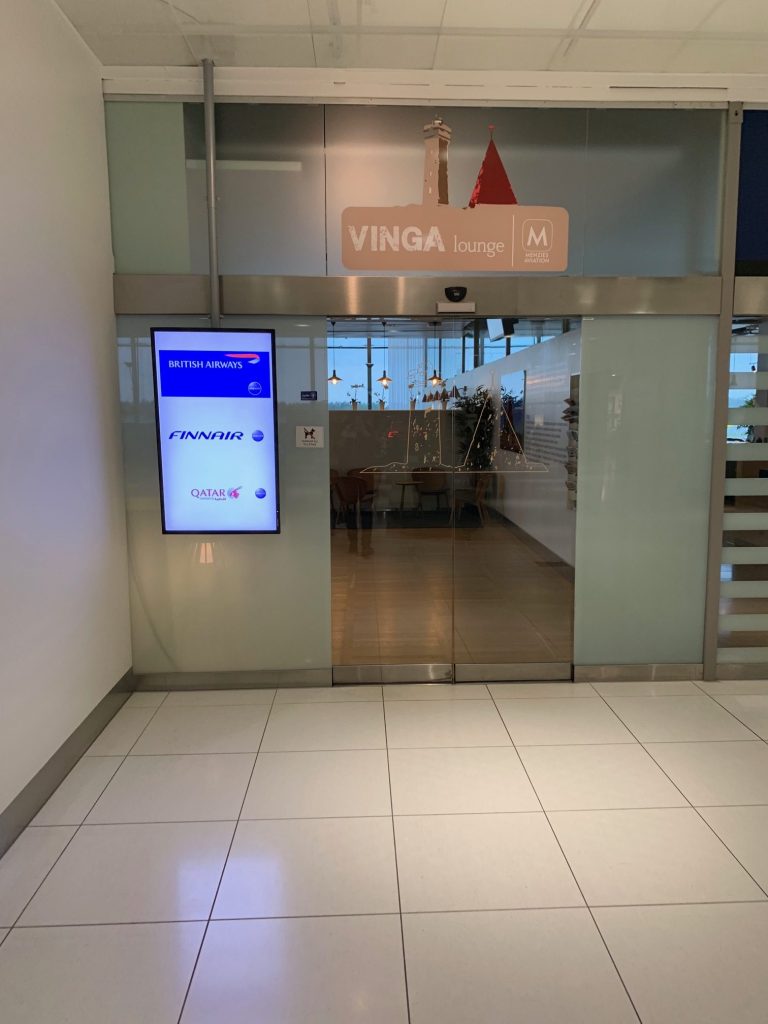 The Business Class lounge for Qatar was the "Vinga Lounge", operated by Menzies. It appears the only other lounge at the airport is the SAS Lounge and the Vinga Lounge was used for all other airlines. Again, the airport was very quiet and so was the lounge.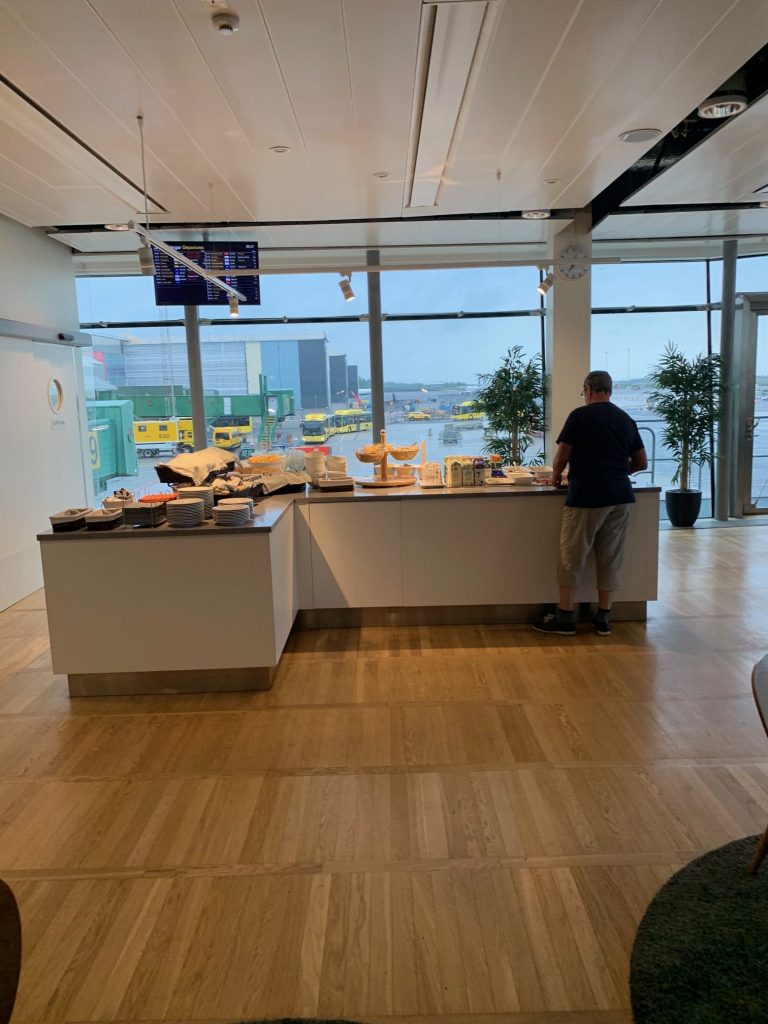 The lounge is a very nice space, overlooking the tarmac but the food options were basic at best and were nothing to write home about at all. Qatar clearly don't have any other alternative and so we didn't bother eating. The Wi-Fi is fine though and as mentioned above, it's a nice space to just relax.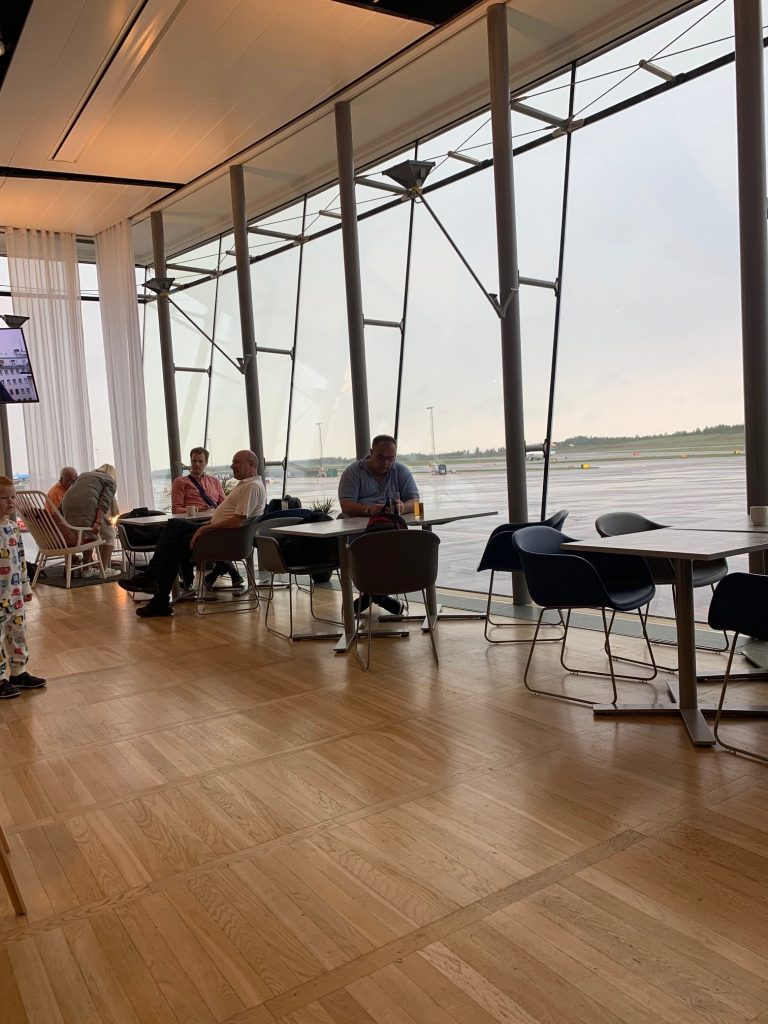 Boarding was a little odd. Business (4 of us) were invited first but for some reason the plane wasn't connected to an air-bridge. They do have air-bridges at the airport but whilst we were there I didn't see any planes connected. Boarding was via a random set of green stairs to leave the terminal and then a short walk across the tarmac.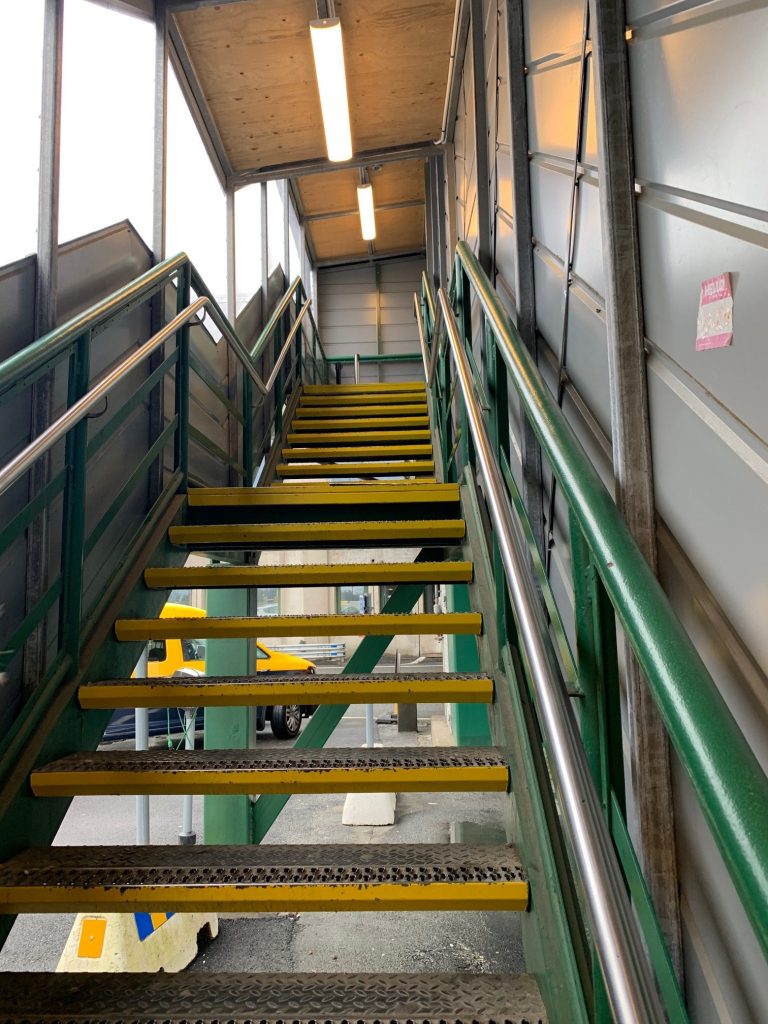 On-board it was the usual class B787 Qatar service and we then transited to Singapore on the A350 Qsuite. I wouldn't hesitate to use this route again due to the fantastic fare prices and Gothenburg is worth a visit for a short stop-over (we had an afternoon which we felt was enough).
You can read a review of Qatar's B787 business class here.
Like our Qatar business class review? You can read more flight reviews here