NOTE – ALL AMAZON LINKS HELP SUPPORT THE BLOG. Thanks. (see our disclosure policy for more details)
Anyone that knows me, knows how I go hand baggage only. Everywhere! I don't want to be waiting for bags and risk losing stuff on tight connections. But what tech do I carry for travelling and why? I must note – I work in IT so am a self-professed geek 😉
Michele wrote up here how to optimize packing HBO (Hang Baggage Only), and now I'll go into some of my "toys"!
Headphones
The most important frequent flyer tool? Yes, sure you get them in premium cabins, but frankly compared to a decent pair – they are t-errible.
So what do I use? Nope. Not QC35's, not even Bose.
I am currently using the Sony WH1000XM3. What a mouthful eh?! Now let me tell you why.
I have used both versions of the QC35's – and yes they are good. But they are let down in certain areas.
The battery – yes the Bose last forever – but so do the Sony, which also quick charge via USB-C.
The app – The Bose app is frankly dull and doesn't do a lot but basic tasks.
But the Sony app I can –
Use Adaptive sound control based on my surroundings (note – it's great, but beeps every time it changes – fix this please Sony!)
20 levels of noise cancelling
Atmospheric pressure optimization
Sound position control
Full equaliser – treble and bass control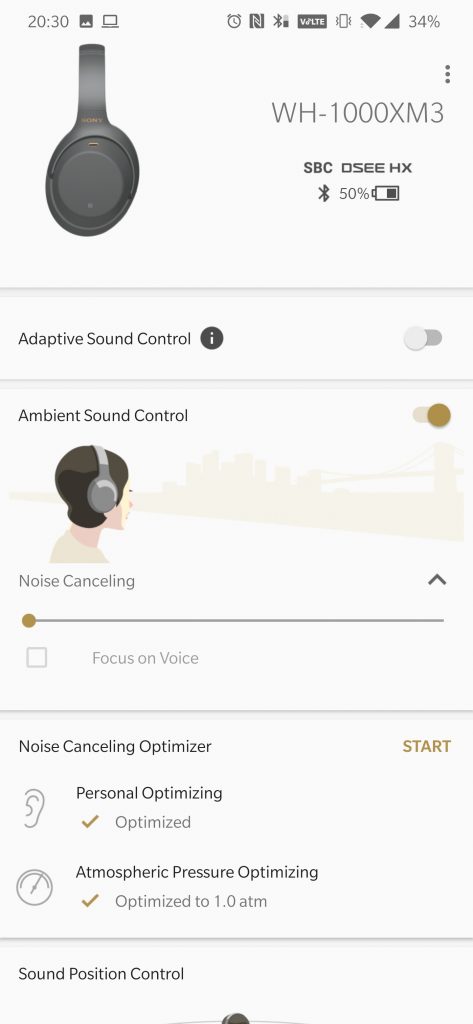 But what do they sound like? AMAZING. And the ANC (ambient noise cancelling) makes the Bose sound average.
Battery Packs
I used to carry around an Anker PowerCore 26800. It was perfect for any trip as with that capacity it would keep my phone charged for days! Dual inputs mean you could speed up recharging and the 3 USB-A outputs ensured I could keep charged, whilst helping friends when needed without worrying about capacity.
I still have this but recently have swapped my primary pack to an AIDEAZ Wireless Power Bank. It has a slightly smaller 20000mah capacity but better connectivity options than the Anker. This one has USB C-PD input and output on the same port (limited to 18watts). This means it will fast charge my phone and also fast charge itself when required. You also get a micro USB input and Quick Charge compatible USB output. On top of all this, it supports wireless charging by simply placing the device on top! Perfect to keep your device topped up on the move without messy cables.
With battery packs you are going to want some cables obviously – I tend to go with Anker, but lately, have some braided Amazon Basics cables of various lengths which are very good quality.
Cable Bags
To store all this stuff you're going to want to be organised!
BagSmart is my proffered one and once you add charges and adaptors I wouldn't go for anything less than the double height one like this –
Chargers
Now whilst I have had the Inateck one we recommended at Christmas and Michele currently uses, I have recently changed it. Let me explain why. It's still a very good adaptor and great for travelling. It only had one downside for me. Being a USB-C heavy user, I wanted a higher wattage power delivery port. This would mean being able to fast charge my laptop and phone at the same time. Not really a huge issue! So I ended up going with the JYDMIX plug. Port-wise, and plug options it very similar to the Inateck. Just the USB-C port delivers 65w instead of 45w. The other difference is that this one has adaptors for UK, Europe and Australia which slot on easily. The Inateck has UK, Europe and US adaptors.
So you've sorted your power and cables out – but what do you actually need to charge?!
Phone and Laptop
I won't bore you with in-depth reviews of my gadgets but a quick overview…
I love phones and change regularly, but am a loyal Android user. I have used iPhones before and yes, it's personal preference.
I have a few things I look for… Speed, Battery and most importantly probably – the camera.
When I first drafted this article I was using a Pixel 3 from Google – I won't lie, the camera is stunning. But even with the speedy CPU inside, it lagged hard and the battery was average at best. I have had several phones since then, and in my pocket right now?
The OnePlus 7 Pro in gorgeous Nebula Blue –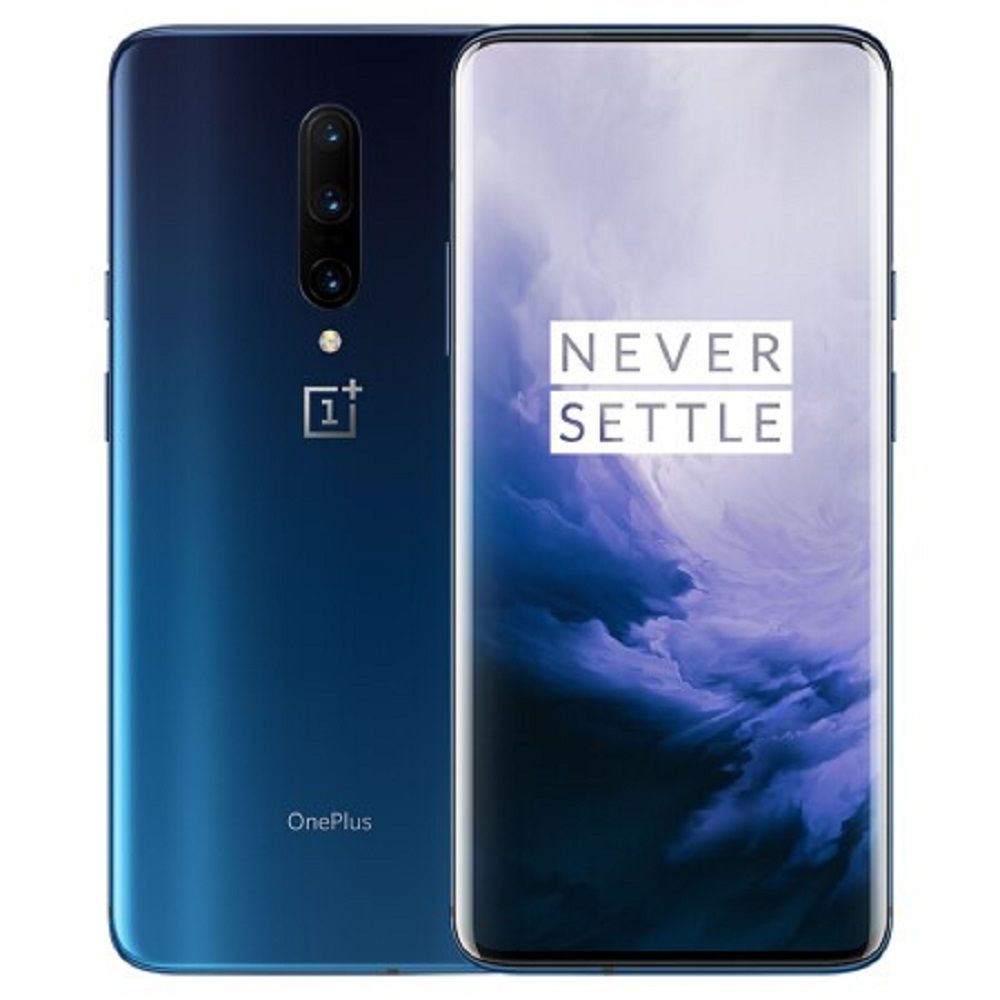 A few words – the screen is stunning. Nothing comes close. For travelling it's perfect. Amazon and Netflix look amazing in HDR and the notchless screen means uninterrupted viewing. The battery is also very good. Not Huawei good, but easily better than any iPhone or Android flagship (trust me – I have owned them all!)
I was up until recently a Google Laptop user too, it was powerful and lightweight, perfect for travel, but due to job demands, I had to go back to Windows. I needed something small, lightweight and powerful. With this in mind, I settled on the very new Huawei MateBook X Pro.
Again, this isn't a tech site, but it's FAST, the screen is lush and the battery is incredible for travelling. USB C means less random cables and chargers too.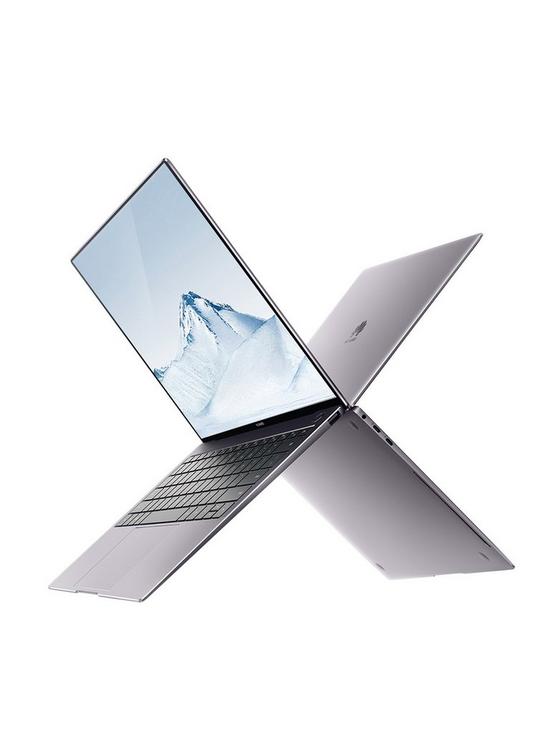 Other travel tech accessories
Like a bit of mobile gaming? How about turning your phone into a mini games console?
The GameSir BlueTooth wireless gamepad supports all of the latest phones and comes with an app to fully customize the buttons and joysticks – it's guaranteed to get a wow when you pull it out in First class!
The Nulaxy phone stand is great for those like me that prefer IFE from their phone –
The Delkin fat gecko is perfect for those that like to video in flight, but I also use mine to hold my phone when I'm watching media in Club Europe!
You will need a mount for the above, and frankly, Manfrotto can't be beaten –
I also own their travel tripod for amazing timelapses and night time photography –
Any comments or questions? Drop them in the comments below, and I'll try and help!