Many readers have said how travel seems like a miserable experience and a lot of hassle. At the start when I heard about wearing masks for long periods of time, I felt the same. Having now done a journey where I was in a mask for around 5 hours, I actually then booked some long-haul travel. In terms of COVID tests and forms etc – I think perhaps we forget the hassle of a lot of places such as trying to get a Russian visa or queuing for ages at the US border only to be met a miserable border agent who gives us a grilling! Travel is always full of hassle and while at the moment it has some new ones, there are perks to empty aircraft and terminals. There is less rushing and impatience than before. People are generally there because they really want to travel so it brings a certain difference to the mood.
In this article, I am giving some suggestions on how to make your journey more comfortable if you decide to travel while still being safe. About how to make your journey a little more luxurious to soften the restrictions! Many of these tips are just as useful for everyday life too.
Masks
Yes, I am going to talk about the M word! This is probably the bit that travellers dislike most. However, we need to approach a mask like choosing the perfect hand luggage – it can take a few attempts, and sometimes you need a selection for different occasions!
I have a "wardrobe" of masks now depending on what I need it for. Being a higher risk person I assess the situation and decide if I need as much protection as possible i.e I can't socially distance very well, or I am wearing a mask because it is required but I am not near anyone.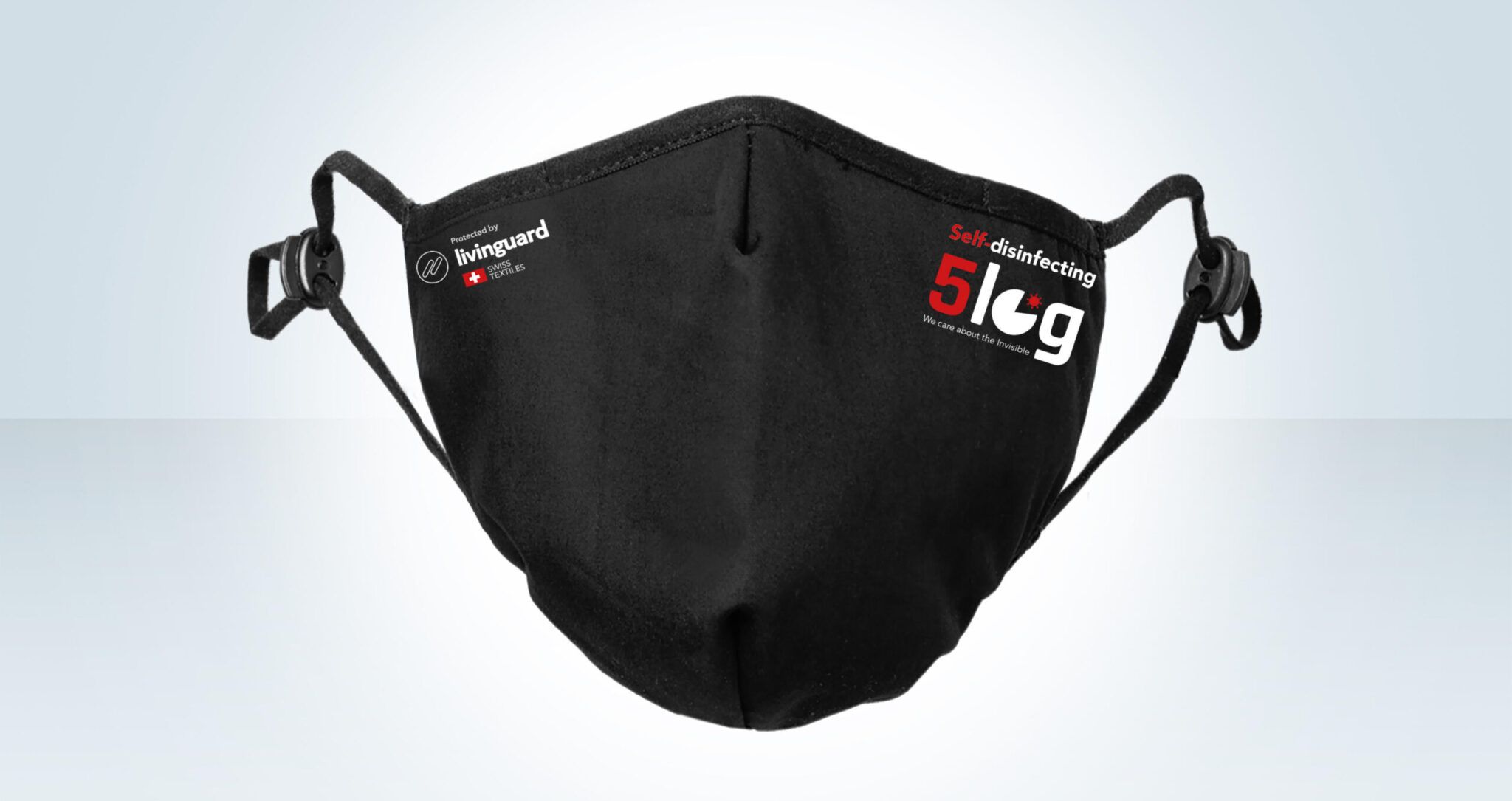 For my tip-top protection mask, I am using a 5Log Pro Livinguard 3-Layer Face Covering. This is a fairly unique mask in that the outer and inner layers are made from a material called Livinguard®. The Livinguard® technology used in 5log face masks is able to directly inactivate bacteria and viruses, including 99.9% of the novel coronavirus SARS-CoV-2. While most masks available are preventive in nature, 5log face masks are protective and prevent bacteria and viruses from spreading, benefiting both you and others in close proximity. This has quite a few advantages in that you don't have to wash the mask every time you use it or be too careful about touching it after wearing it. You can wash the mask 30 times before the fabric loses efficiency. It also helps with "mask-ne" spots as the antibacterial qualities stop bacteria breeding on the mask's surface.
I also like that it comes in different sizes for the perfect fit.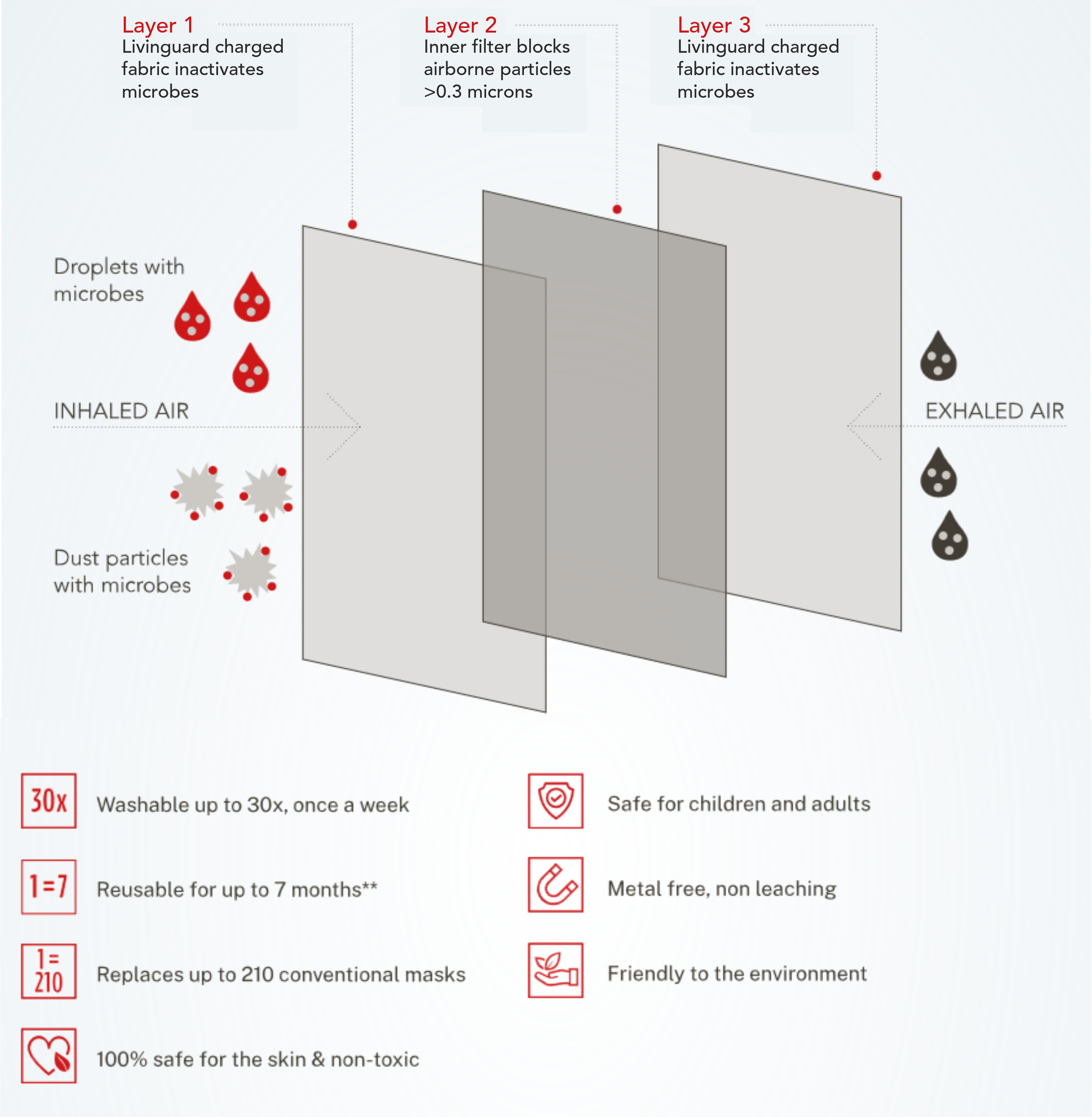 You can buy the three-layer version that I have on Ebay here.
There is also a two-layer version without the filtration layer if you want something more lightweight. That is available here.
When I am sitting down I don't actually get that bothered by a mask, but when I am walking around, for example in a terminal, I start to get hot and bothered or feel like I can't breathe in a more dense mask. So I also have a silk mask which I wear when I want to be comfortable and cool. I find with this design of mask it feels much more lightweight and does not stick to my face if I moving about. The silk masks also look good. The Slip silk mask is available here.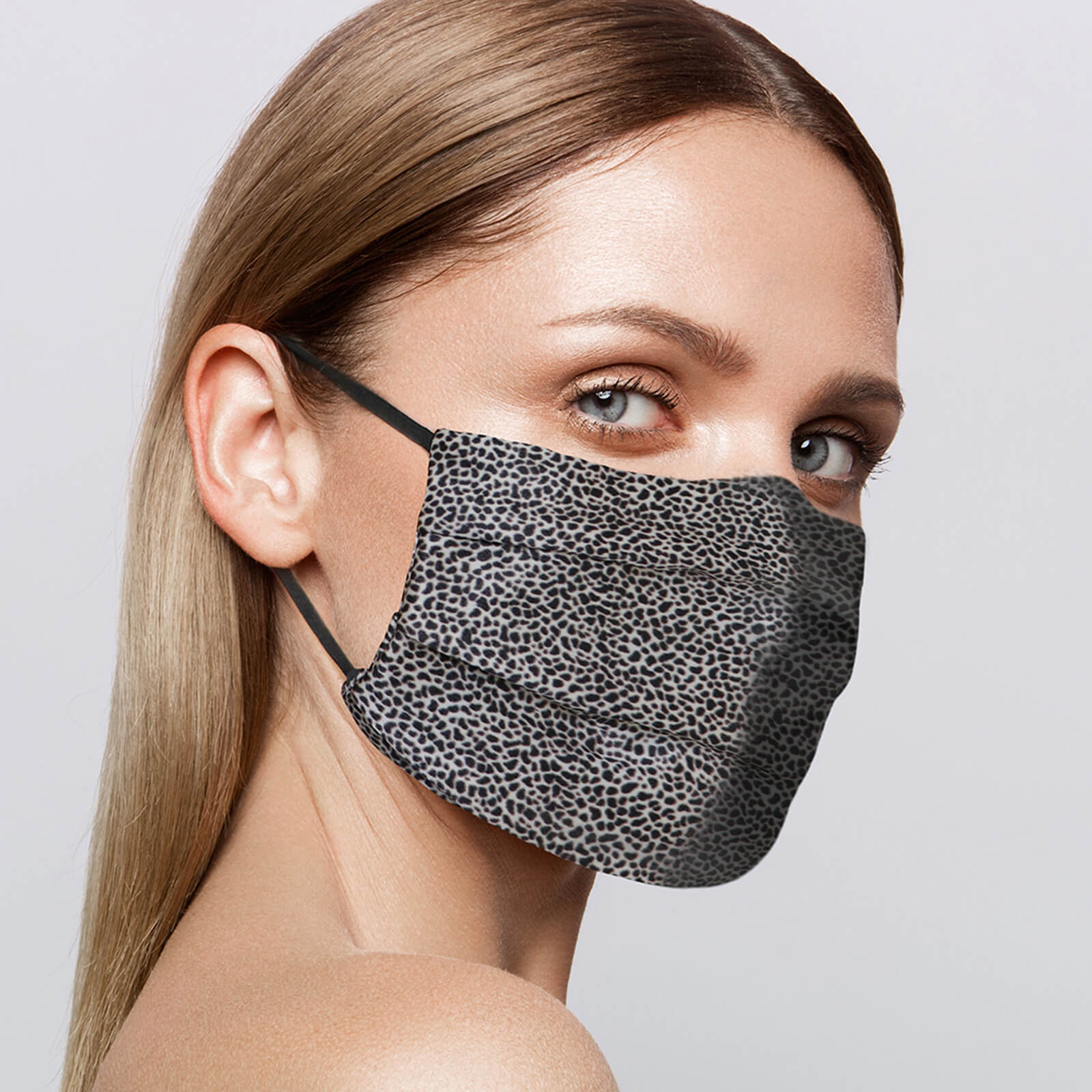 Finally, if breathability is an issue I actually found the two-layer TLFL masks the best out of my options for when I was moving around the airport. This was the first time I have worn one of them for any long length of time.. It was not quite as cool as the silk mask but it felt easier to breathe in it. You can buy a TLFL mask here.
Mask accessories
One of the things that can make a big difference to wearing a mask for those that hate it, is a mask bracket. This is a lightweight plastic insert that stops you from breathing in your mask or if you are a lipstick/gloss wearer, it ruining your makeup. Many such as the one below come with clips to stop it moving around.
This is the one I am currently using.
I also recommend carrying some strong mints like Smints. Breathing in the smell of a BA chicken and coleslaw sandwich on your breath for two hours after eating it is no picnic!
Hand sanitiser, hand cream and wipes
If I am just out and about generally and know I can wash my hands soon, I just use a cheap and cheerful hand sanitiser. However, when I am travelling and know I will want to sanitise my hands multiple times and don't want to keep washing them, I like to use something better.
There are some lovely ones around which smell great and don't dry your hands out. It is well worth splashing out on one of these if you have a flight or long journey ahead.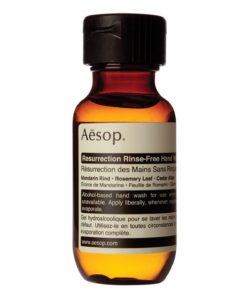 My top one for the lack of stickiness and not drying your hands is the Aesop Resurrection Rinse-Free Hand Wash. It has a gorgeous citrus and woody smell. This comes in a travel size 50ml at £7 or a larger 500ml at £33 if you want to keep topping it up. Aesop also have a matching hand balm so you don't have clashing scents when you need to moisturise. The Aesop Hand Balm in Resurrection comes in a handy 75ml tube for travel for £21. It may sound like a lot but it is very concentrated and you only need a little to soothe those chapped hands!
My second favourite is the This Works Stress Check Clean Hands. I actually prefer the calming scent of this one but it does not feel as nice on the hands as Aesop. It is also much better value. You can get a large 500ml size for an excellent value £15 or the more portable 60ml size for £4.
I also recommend having some individually wrapped dual-purpose wipes such as these virus killing ones. They can be used to wipe your hands if they get a bit dirty as well as wiping surface if you need to.
Onboard eating and drinking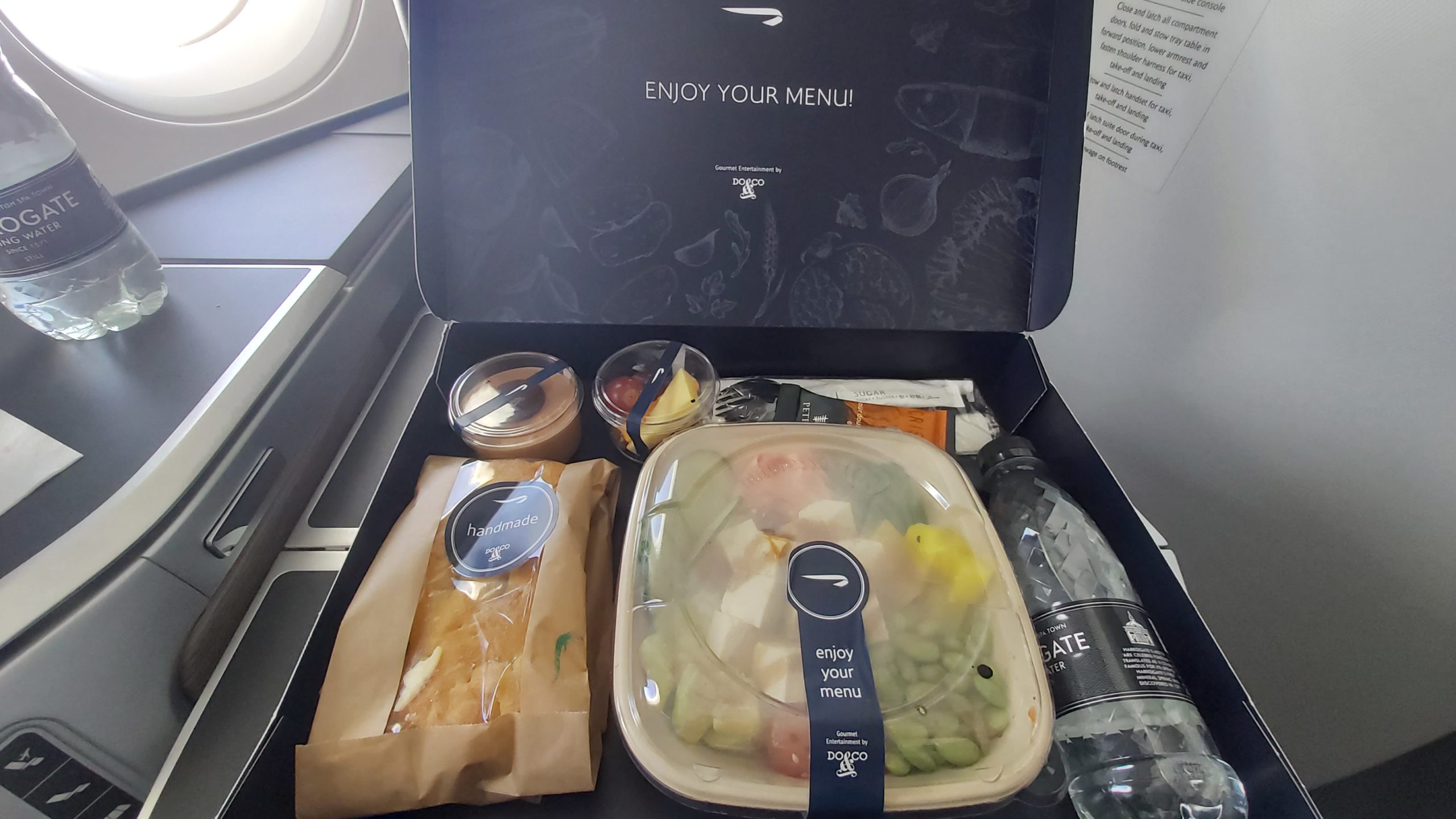 As you probably know, there are a few airlines, notably BA, that are serving a very reduced service on board with no special meals available. You can read about what you get in Club Europe here. In Club World on long haul the best you will get is a hot sandwich or pizza as a main (read more here). On a shorter flight, it could just be a cold sandwich or salad. While you will not starve (unless you need a special meal), you may want to take something a little nicer on board.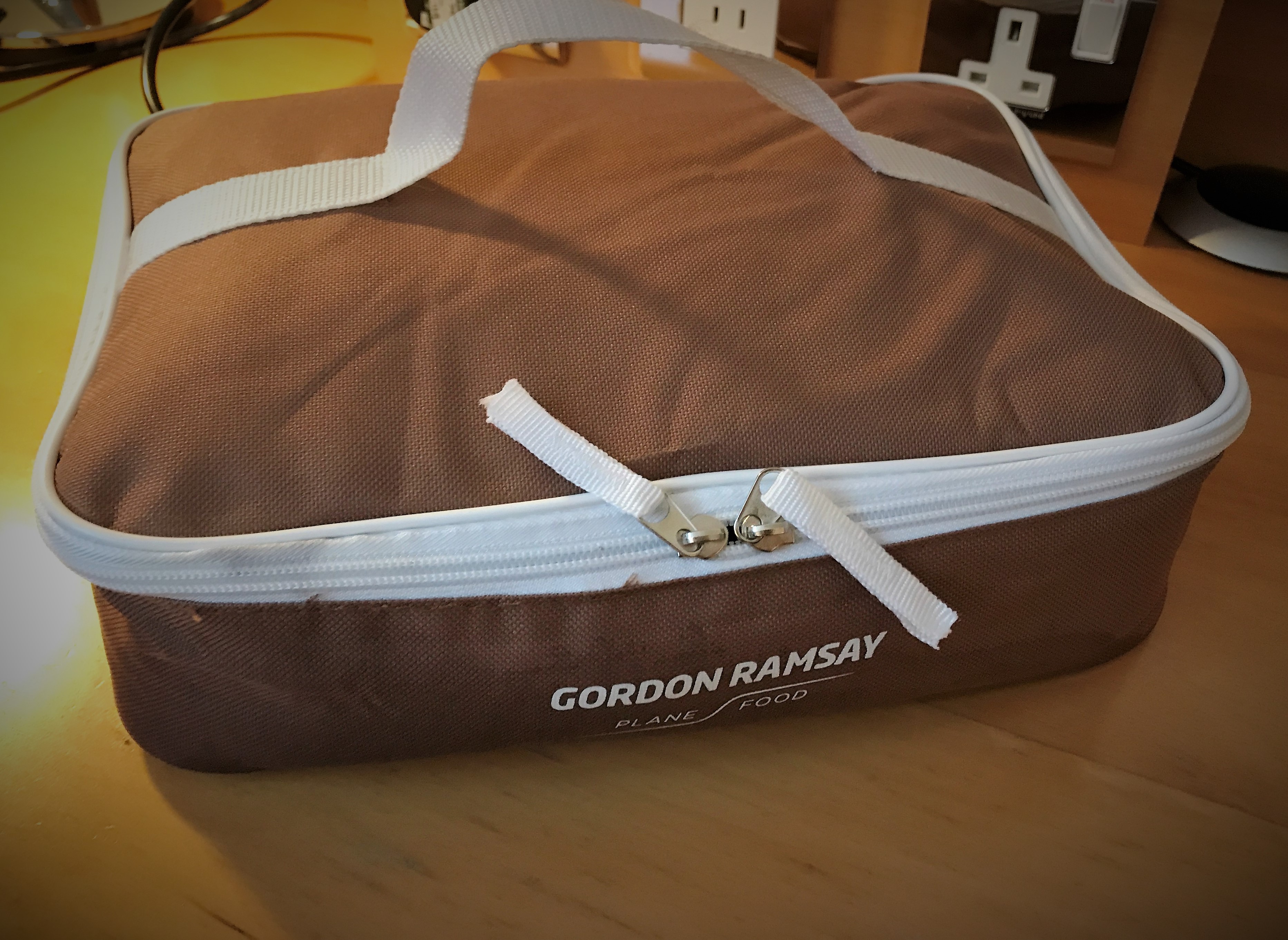 There are a few options open in the terminal which provide a takeaway service. First is Gordon Ramsey's Plane Food. You can buy a picnic with a cool bag, starter, main, dessert or cheese, and a bottle of water for £18.50. You can read my review here.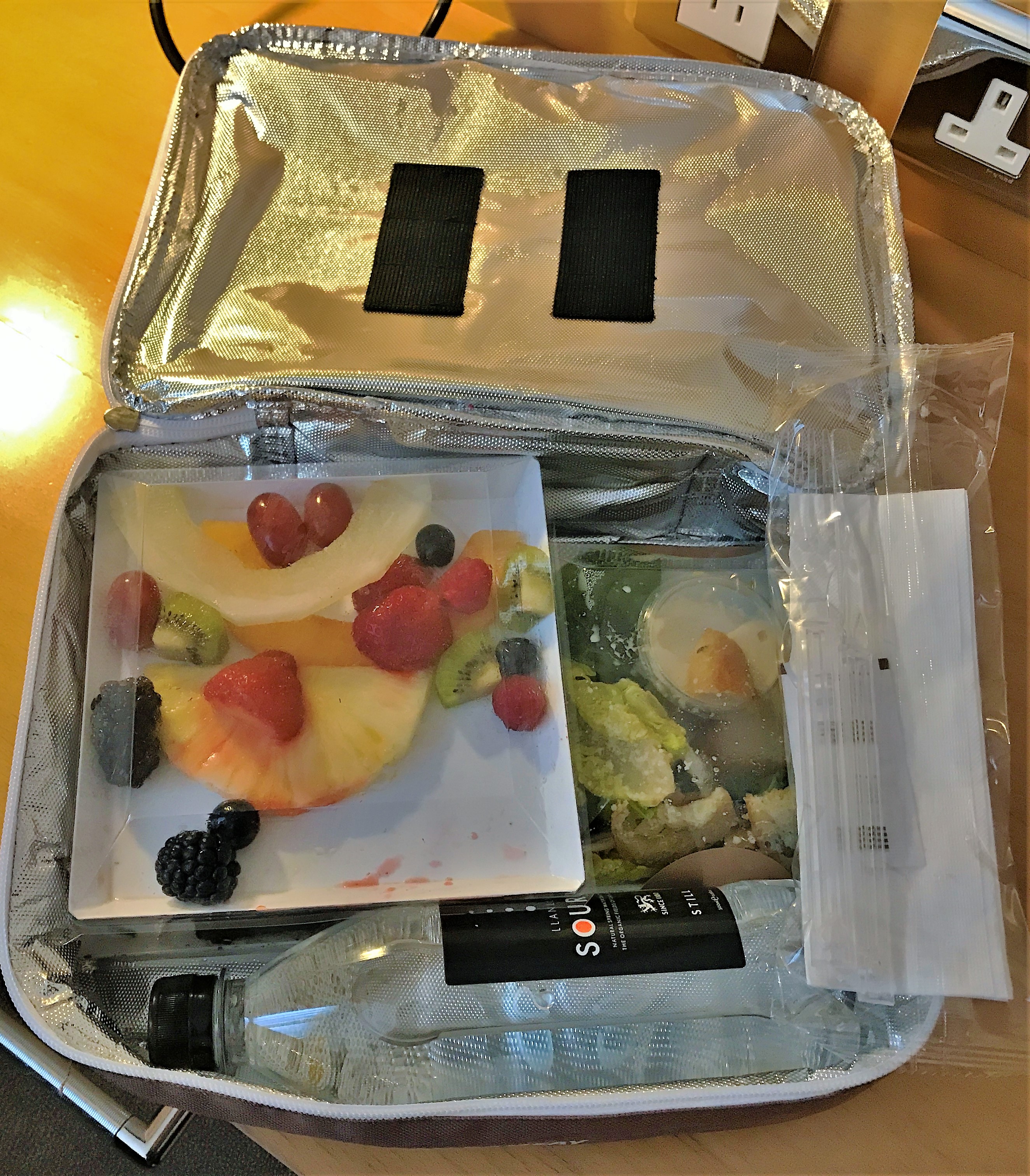 You can pre-order here.
Another option is the Fortnum and Mason Hamperlings which range from the outrageous caviar option at £320 to the more reasonable £15 for the vegetarian plate. These also come with a signature blue cool bag to keep. You can read RR's review of Hamperlings here.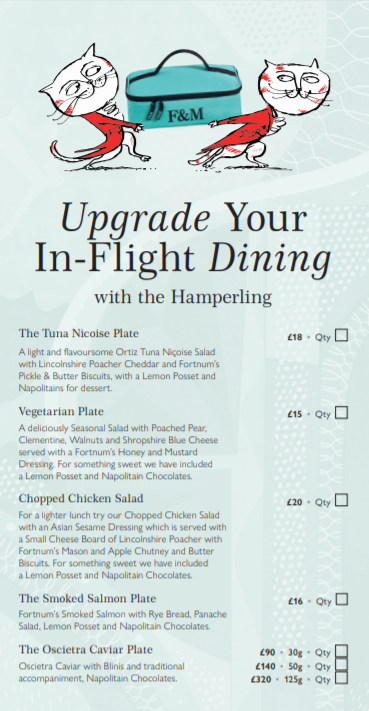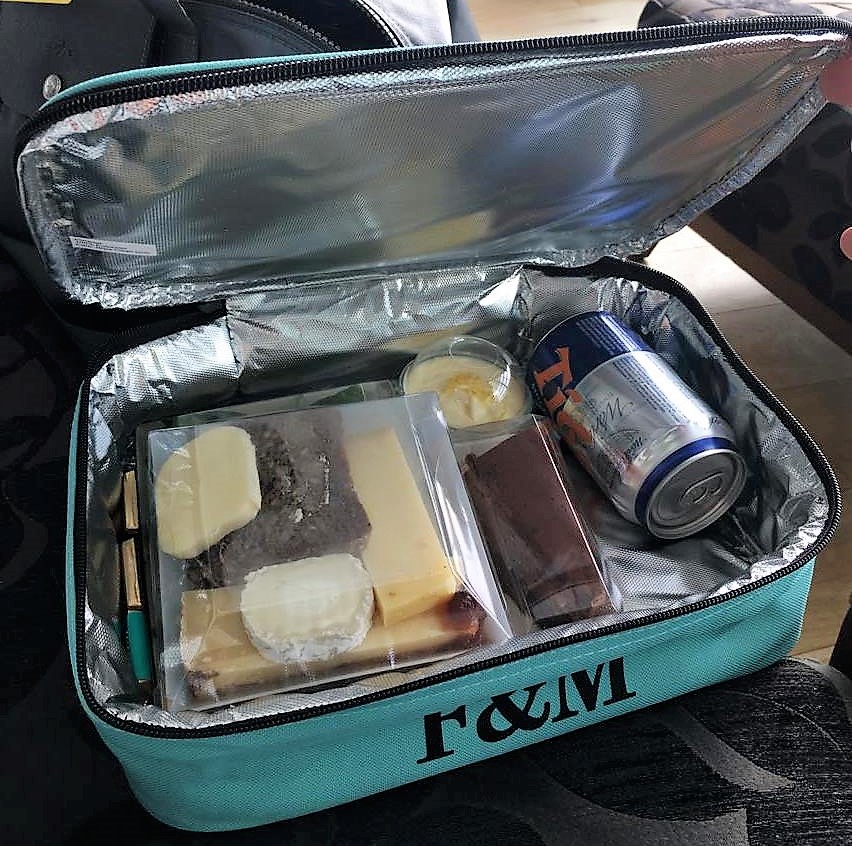 You can see other restaurants at Heathrow that do "picnics" here.

The final touch is how to make the onboard drinks more bearable. I believe that there is still Creme de Cassis available on board, so I recommend that for a Kir Royale to make the Nicholas Feuillatte taste better. The other thing I really dislike are the cheap plastic glasses to drink from. As well as being an environmental disaster, they are so flimsy it is very easy to spill it over yourself. I often travel with some very nice plastic champagne flutes which are stylish, lightweight, and don't take much room. They are very fine but sturdy plastic and are even dishwasher proof. Perfect for an Air BnB or villa that is lacking any decent glasses or for a picnic. The Champagne flutes cost £18.95 for 4 and there are also 4 stemless wine glasses for the same price.
What are your favourite items to take on a trip at the moment? Let us know in the comments below or on social media.