Today we have a reader question from long-term reader Yossie. If you would like to ask a question to be featured on the blog, please feel free to contact me by email at [email protected] or click on the contact us tab above.
"We are planning a first class redemption to West Coast of the USA as we now have enough miles and an Amex 2 for 1 voucher. This is planned for July 2019. Are there any disadvantages or advantages of flying to either San Francisco, Los Angeles or San Diego. We will return Business Class as I'm guessing we will be trying to sleep? Should we fly from Manchester the night before and stay at T5 hotel to enjoy the first lounge and spa or is that not really necessary if we catch the first connecting flight?
How do we maximise our chance of securing the preferred flights including return and should we fly BA both directions or AA? If we do fly a different carrier how would we ensure we get the flights needed? We will be doing a road trip on a Harley ending in Florida. PHL to MAN is available on AA. What do you recommend for this?
Are there any tricks to reducing the taxes payable or is it a case of grin and bear it? Any hotel tips for those cities?"
Firstly it's great to see you are still reading the blog Yossie! It sounds like a great trip you have planned. As you are not planning to fly until July 2019 some of the advice I will give is based on current aircraft types and could well change by then.
I will start with the ways to secure your flights and the rules for using a 2-4-1 voucher.
Using a BA American Express 2-4-1 voucher

The easiest time to get the availability is to book the day the flight is released for redemptions. This is 355 days before the flight between 12-1am. British Airways guarantee at least 2 Business class seats on every flight are made available at this point. The same does not apply to First Class which varies from flight to flight. The flights are not always loaded up online immediately so if it is a very popular route you may want to call a BA office that is open at midnight to secure it (Japan, Hong Kong and or USA). West Coast USA is a fairly popular destination so it may be worth the phone call in this situation. There have been reports of some offices refusing to do this in the past but it is worth a try.
However, there is a catch to booking at D-355. If you are booking a return flight that means only the outbound flight would be available on that day. Don't be tempted to wait as by your return date -355, the outbound flights will have probably gone. If you are using a BA Amex 2-4-1 voucher, you should buy the outbound flights at D-355 and then as soon as the inbound flight is available, telephone British Airways for them to add the flight to the booking. They should not charge you for the change as you could not have booked the flights before but I have known them try to charge sometimes.
You can only use the voucher on British Airways operated flights so American Airlines is not an option, unfortunately. You can do an open jaw return so you could just come back from whatever the easiest airport is to get to from where you are in Florida and include the domestic flight to Manchester on the 2-4-1 booking.
In terms of taxes there is little you can do to reduce the cost other than starting your journey from airport in the UK where there is no APD – Jersey or Inverness. Assuming you stick with Manchester you can start from Manchester at no additional Avios cost if it is all on one ticket.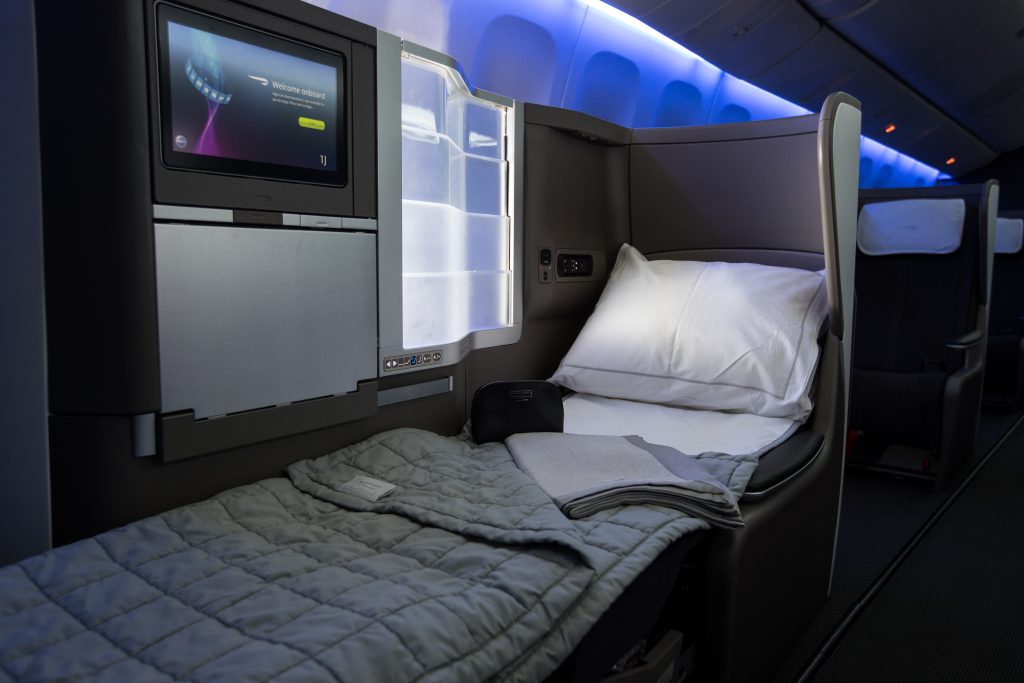 You can do mixed class bookings so you could fly to the US in First and then back in Club providing all the people on the booking were travelling in the same cabin together. I agree with you that it is best to do First when you can maximise your experience on a daytime flight, although some people argue you get a better sleep in First with the bigger seats and aisle access. Personally, with the new Club bedding that will be across the routes by 2019 I would say it is better to come back in Club on a short flight if you plan to sleep.
Positioning flights
If you can afford the time and money to travel to London the night before I usually would recommend this to allow plenty of time to enjoy the lounge if you are travelling in First. A lot depends on the flight you manage to secure with the voucher as you may not have a choice of times. I would want to allow at least 3 hours between flights to allow for delays, transfers and having time to enjoy the lounge. Long haul flights board 45 minutes before departure so that only gives 2 hours from touchdown by the time you factor in getting to the B or C gates where they usually depart from. Don't forget you can book spa treatments from 28 days before if travelling in First.
However, you would be on the same ticket with both flights so if something went wrong with your Manchester flight BA would be obligated to get you to your destination. However, this is obviously dependant on their being room on subsequent flights in First so it depends on how much you would be worried if you didn't get to the destination on time.
Which airport to fly to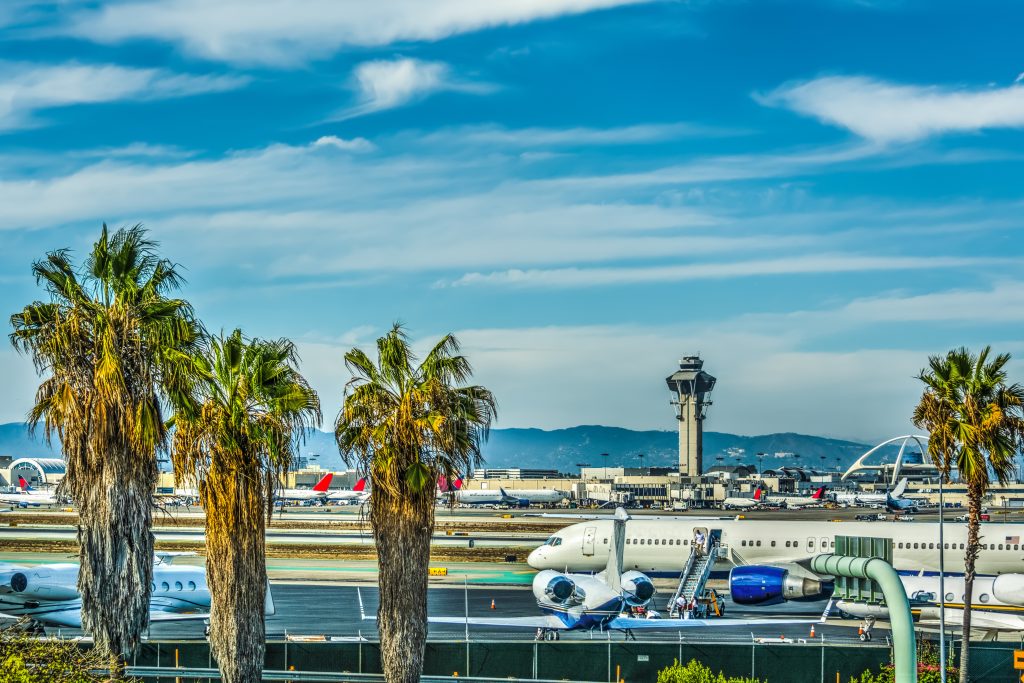 In terms of where to fly to it will obviously depend on what is available at the time of booking. One thing to consider is aircraft type. For summer 2018 BA are using B787 and A380 for Los Angeles whereas for winter it is the A380, B787 and B747. I would be happy with any of these and they all have pros and cons.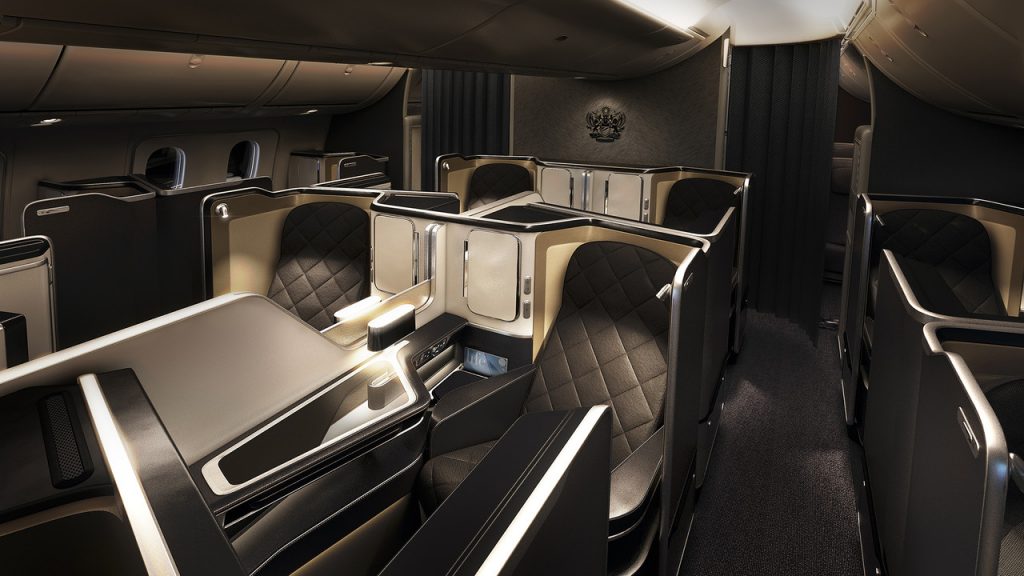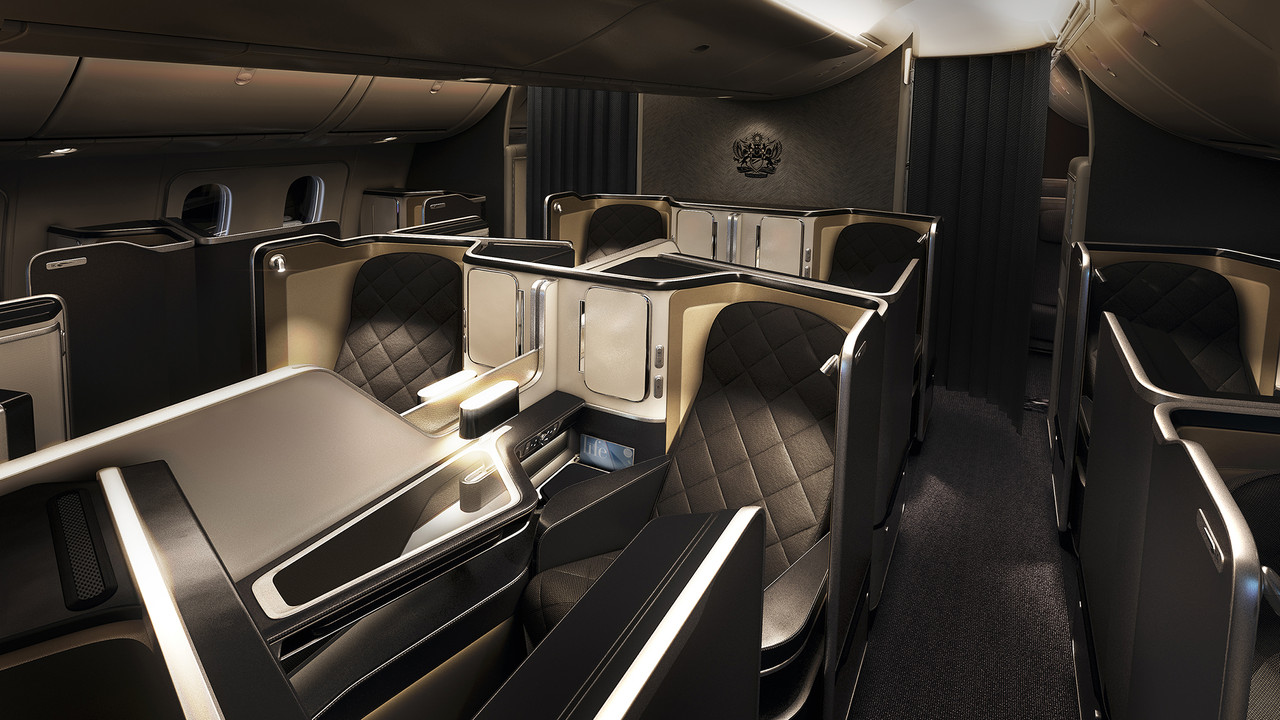 In First, I would probably go for the B787 as it is the most modern of the aircraft and allows you to arrive feeling in better shape due to the better cabin pressure and higher humidity levels. It is also a smaller cabin with 8 seats versus 14 and has fixed TV screens that don't need to be stowed for take-off. However, they don't have the buddy seat if you wanted to have a window seat and have your travelling companion join you for a meal. Next choice would be the A380 with its larger feeling seats and better storage than my final choice the B747. The B747 cabin does have a more intimate feel though versus the more open A380 cabin.
San Francisco currently has the A380 and B747 for the summer and then the B777 & B747 in winter. The B777 is my least favourite aircraft in the BA long haul fleet in business and first. San Diego has the B777 in summer and the B747 in winter.
Another factor is the hassle of immigration and customs at the airports. Obviously, these vary on luck sometimes if you happen to arrive just behind an A380 you could be in for a long wait. I fly into San Francisco regularly and have never had to wait long there on the later BA flight. A very handy resource which shows all the average wait times for USA airports is here. All three airports have Automated Passport Control which I find normally speeds things up. San Diego is a smaller airport so a bit easier to navigate and less busy but otherwise I would concentrate more on the aircraft type that I wanted and of course availability.
Hotels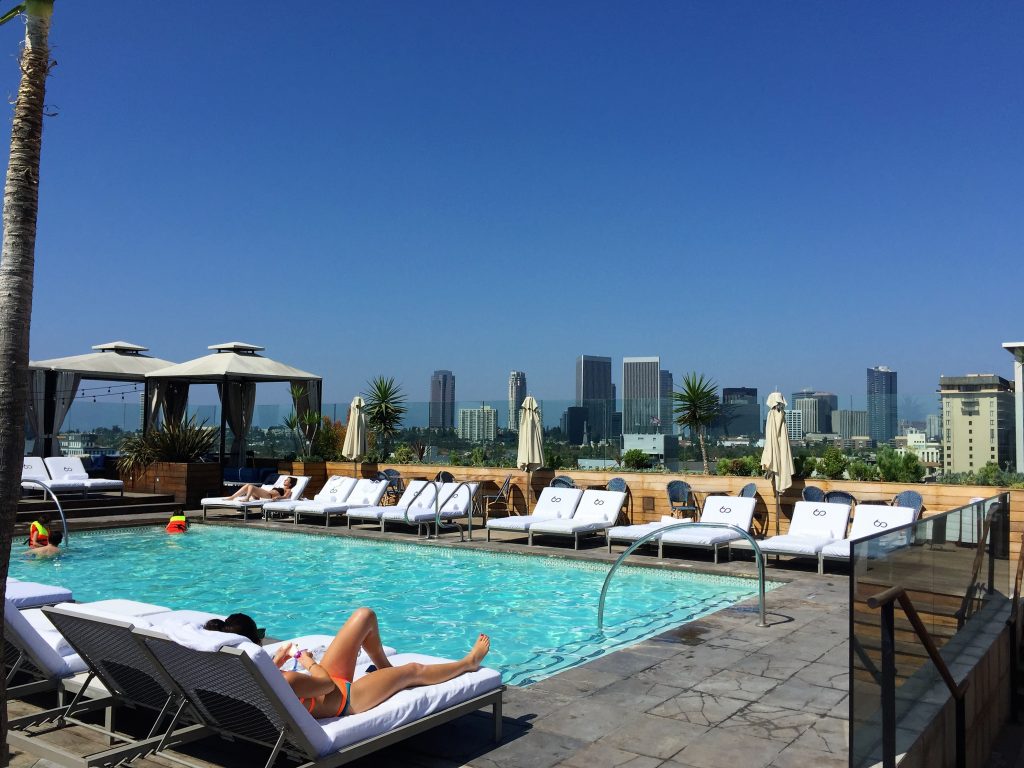 In Los Angeles, I usually stay in Beverly Hills or I would also recommend Santa Monica. It is worth doing plenty of research on where to stay in Los Angeles as some areas that sound glamourous like Hollywood are actually a bit of a dump! The two most recent hotels I have stayed in are The Beverly Hilton and the SIXTY Boutique hotel Beverly Hills. The Hilton is a lot more upmarket than your average Hilton and has a decent location next to the new Waldorf Astoria. As I was sitting in the lobby I overheard two TV executives (one with her lap dog on the sofa next to her) talking about their conversation with Meryl Streep which gives you an idea of the sort of hotel it is! I liked the old school Hollywood feel to it and had a good stay here. The SIXTY has a better location being only a few minutes walk to Rodeo Drive and was a typical boutique hotel. I particularly liked the rooftop pool here.
In San Francisco, I have stayed at the Taj Campton Place hotel and the San Francisco Marriott Marquis recently. Both are very close to Union Square which I find a convenient location. The Taj was a fairly small 5* hotel and often has reasonable prices. The Marriott is a typical very busy chain hotel but was absolutely fine. It is usually slightly cheaper than the Union Square Marriott.
At Terminal 5 it all depends on whether you want to stay in the Terminal (Sofitel) or as close as possible – Hilton T5 or Premier Inn T5. You can find reviews of all of those hotels here. They are all acceptable hotels, it just depends how much you want to spend.
Other resources for flying BA First
You may want to check out a couple of my other articles such as maximising your First BA First and my reviews of BA First class to make sure you get the most out of your trip.