Reader J was very pleased he had managed to score himself and his wife 2 Avios seats in British Airways First. As this was on a 2-4-1 Avios booking to the West Coast of the US and he hadn't booked at D-355, this is about as rare as spotting a pink unicorn flying past! He wanted to know how he could make the most of the experience since it would be the first time he had travelled in British Airway First class. For anyone wondering what BA First class is like, you can read our 2 BA First reviews here and here.
So now that you have your First class flight to look forward to, what should you do next?
Immediate actions – booking your seats
First, you need to know what aircraft type you are on. J is travelling on a B747 and a B777-200. The seat map for the B747 is: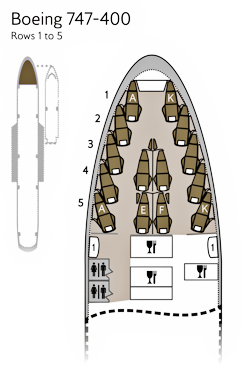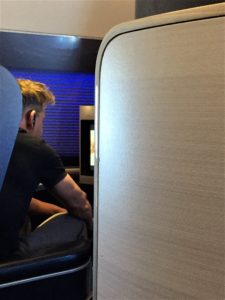 Booking seats in First class is still thankfully free, unlike Club World on British Airways. Your choice of seats depends on whether you want to sit together and be able to talk or would rather have window seats. If you have a window seat there is a buddy stool where you can join your other half for the meal, but you wouldn't want to sit on it for much longer than that.
Row 1 will be blocked off for Gold Card Holders from BA's Executive Club and VIPs which is another option for couples who want to sit together but still have the window seats. It is possible to talk between the seats but you aren't within touching distance. However, they do have the advantage of being the most private seats and also still have windows. If you are not BA Gold you can sometimes still snag them at on-line check in or even closer to the flight. Remember when you do on-line check in, don't download your boarding pass or print it unless you are happy with your seats. Until you do this you can keep checking for a better seat to switch to.
Assuming you aren't bothered about the window and would rather sit together, I would go for the middle seats in row 4. I would avoid row 5 as it is close to the galley and you can often hear the crew talking and plates clattering when you are trying to sleep.
On the B777-200 the seat map looks like this: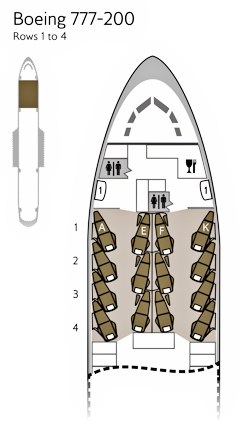 As you can see there are more middle pairs to choose from and 1A/K wouldn't be much good for a couple. I would go for row 2 E&F in the middle also you are not right by the toilets or galley. If you wanted window seats, rows 2 and 3 on either side would be best. Being right-handed, I usually choose the K side as your shelf for drinks etc will be on your right by the window.
1 month before the flight
As First passengers, you are entitled to a free 15 minute treatment in the Elemis Spa and you can book them in advance. The bookings can be difficult to secure though, so you need to be organised.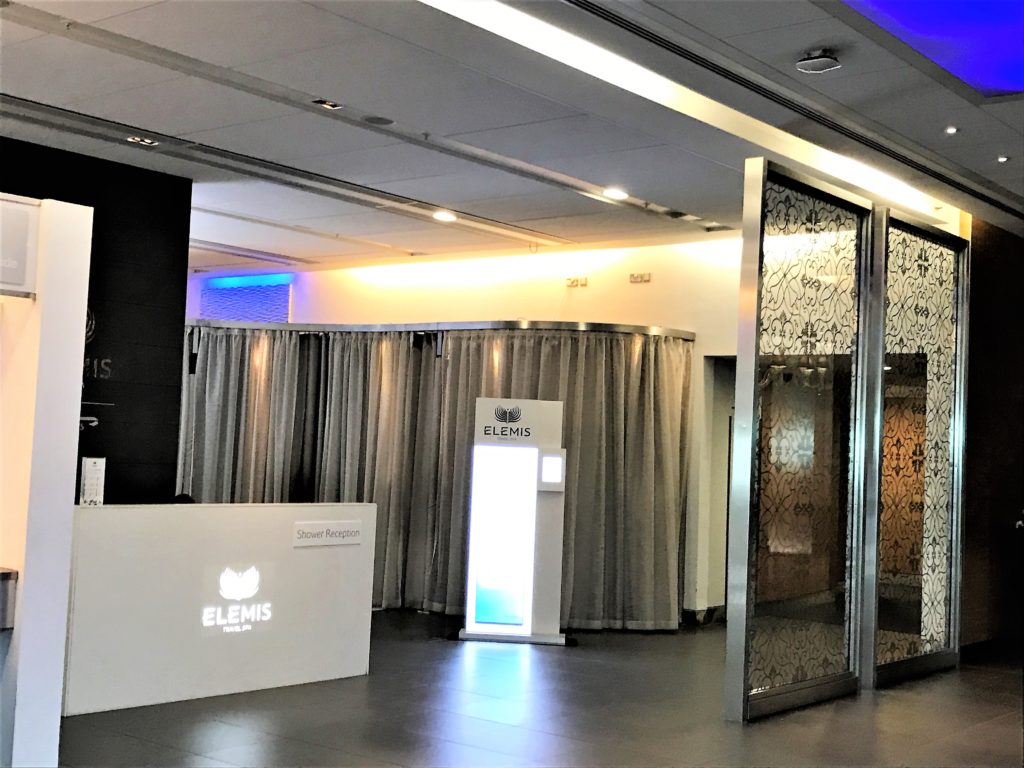 You should book with YouFirst at exactly 28 days before your flight, either using this online form or calling them on 0800 408 7667. The You First helpdesk is open from 07.30 to 20.00 GMT, seven days a week. There are treatments for men and women including facials, massages and even a shave. There are no foot massages anymore, unfortunately. You can find a list of all the treatments here.  If you don't get anything at D-28, I would keep trying as appointments usually open up eventually.
Another thing you may wish to do is to book a cabana. There are 3 private cabanas that are available to book but they are not overly exciting. They have a chaise longue, a TV and a shower. Again, you can do this via YouFirst.
14 days before your flight you have access to the Quintessentially Concierge Service if you need anything booking for your trip. They also have a desk inside the Concorde room.
Finally, the last thing to do before the day is to decide if you want to pre-order your main course for onboard. You can do this from the onboard menu between 30 days and 24 hours before your flight. All this does is guarantee your choice of main course, as they don't load enough if everyone chooses the same. If you decide to go ahead, it can be done in Manage My Booking.
The day of the flight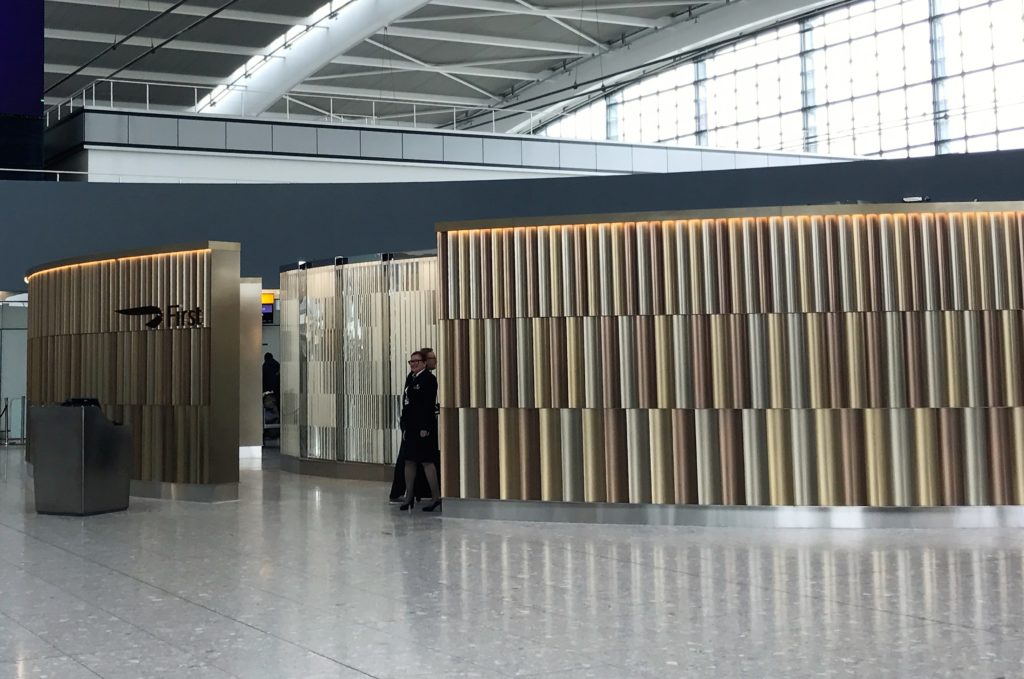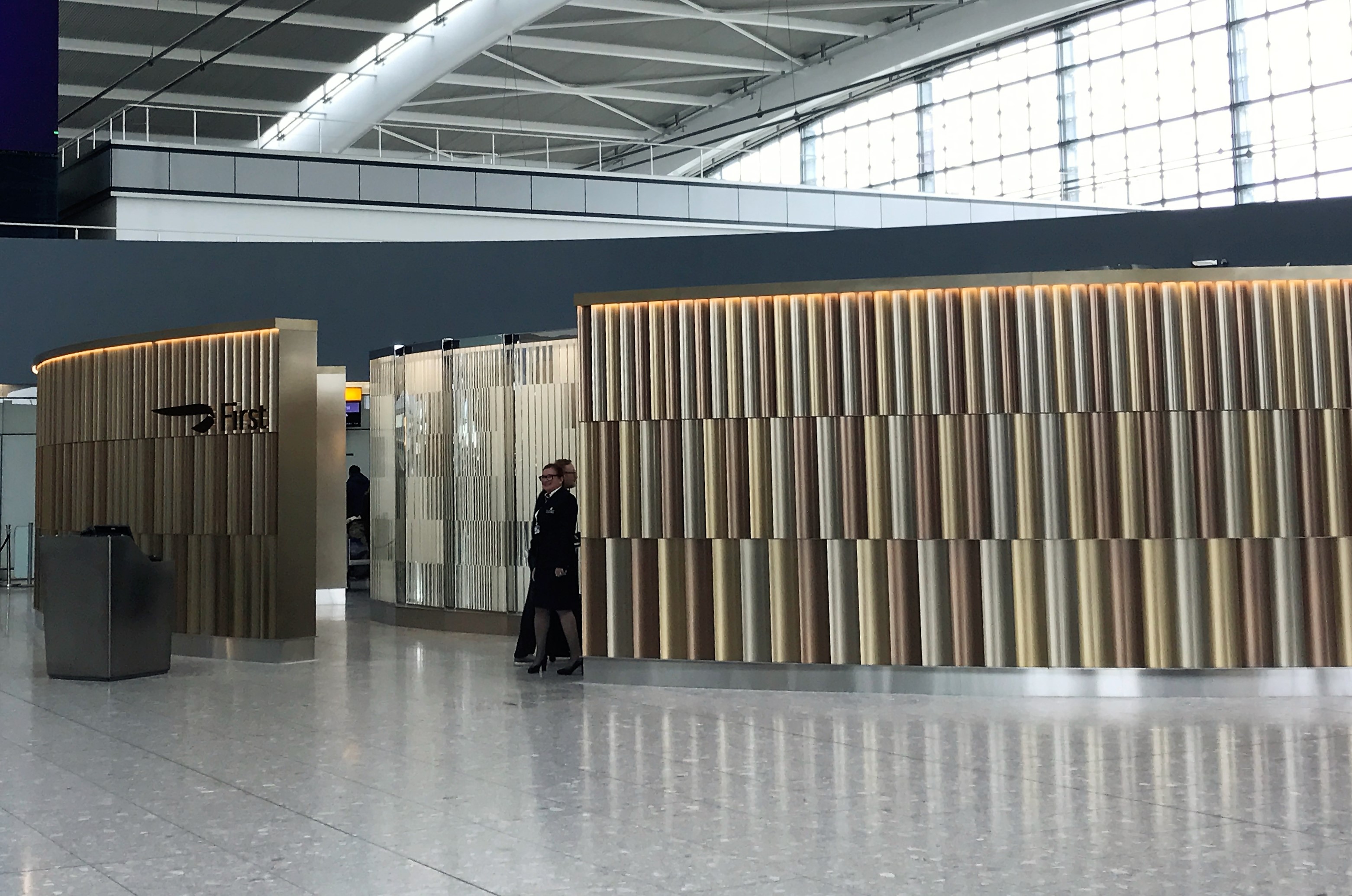 If you are getting dropped off at Heathrow, make sure you get dropped at the far end of the terminal. I would aim to arrive at least 3 hours before to make the most of your time in the Concorde room. Once in the terminal head to the First Wing to check in and go through the dedicated security channel. This will then bring you out in the First lounge, not the Concorde Room. Which brings us to:
Lounges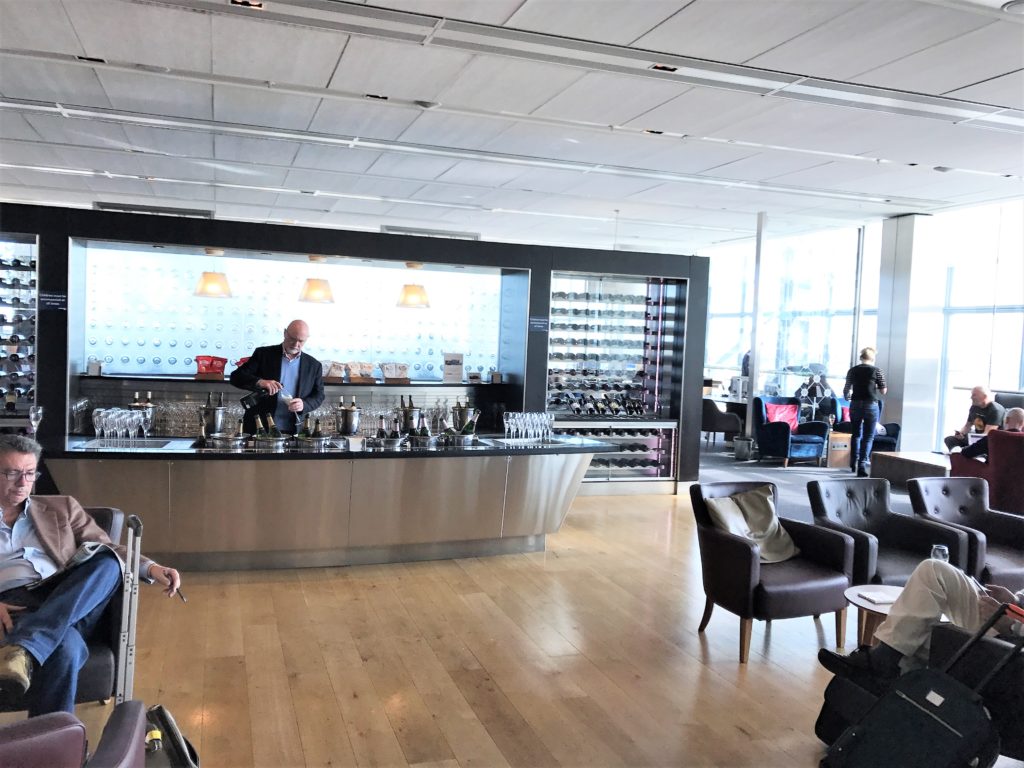 As a First Class passenger, you can access all the BA lounges at T5. I wouldn't bother with the Club Lounges personally unless you are boarding from T5B and there is a delay once you have arrived there. In which case you could head into the T5B Club lounge to wait.
In terms of the difference between First and the Concorde room, I would check out both if you have time. The First lounge is mainly used by BA Gold Card Holders. You can read my review here. This is a much more relaxed lounge as most of the food and drink is self-service apart from a small menu of dishes to order. The champagne in here is not nearly as good as the Concorde Room but if you just wanted a snack you would be better grabbing something here as they don't really do snacks in the Concorde room. You could also try a few different wines as they normally have a nice selection of good quality wines in here.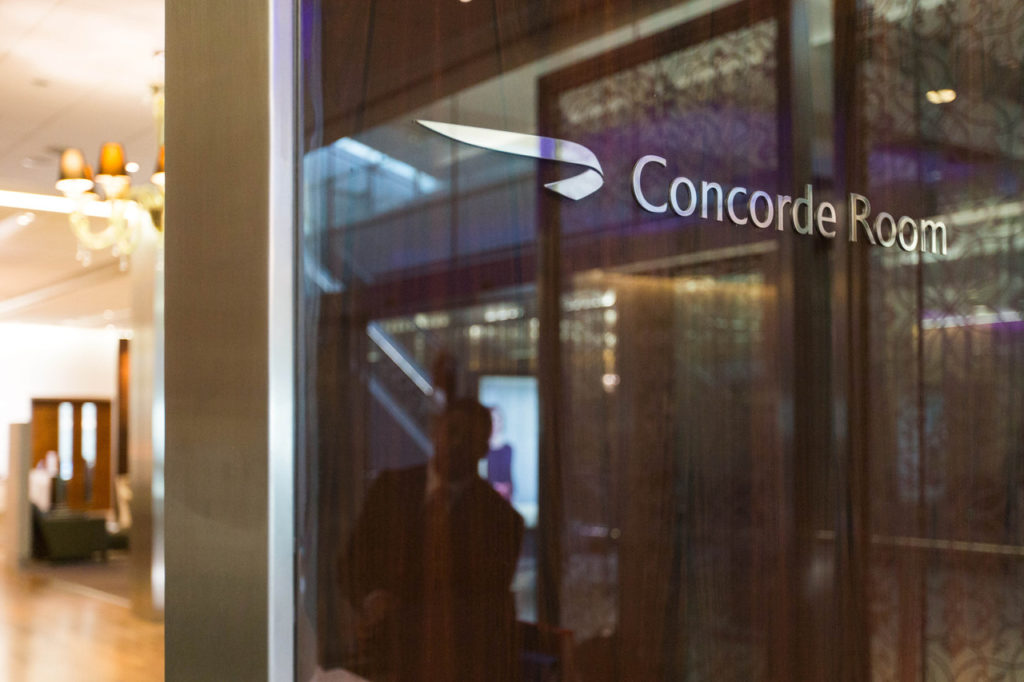 Next, I would head to the Concorde Room. The lounge is only for the use of First Class passengers, so it is much more exclusive. If you wanted to pop out to the shops there is a door that opens out into the terminal on the other side of the lounge which was reopened recently so you can go back in that way too. Once in the lounge, you can either go to the restaurant area for a full meal with waiter service or relax in the lounge or at the bar.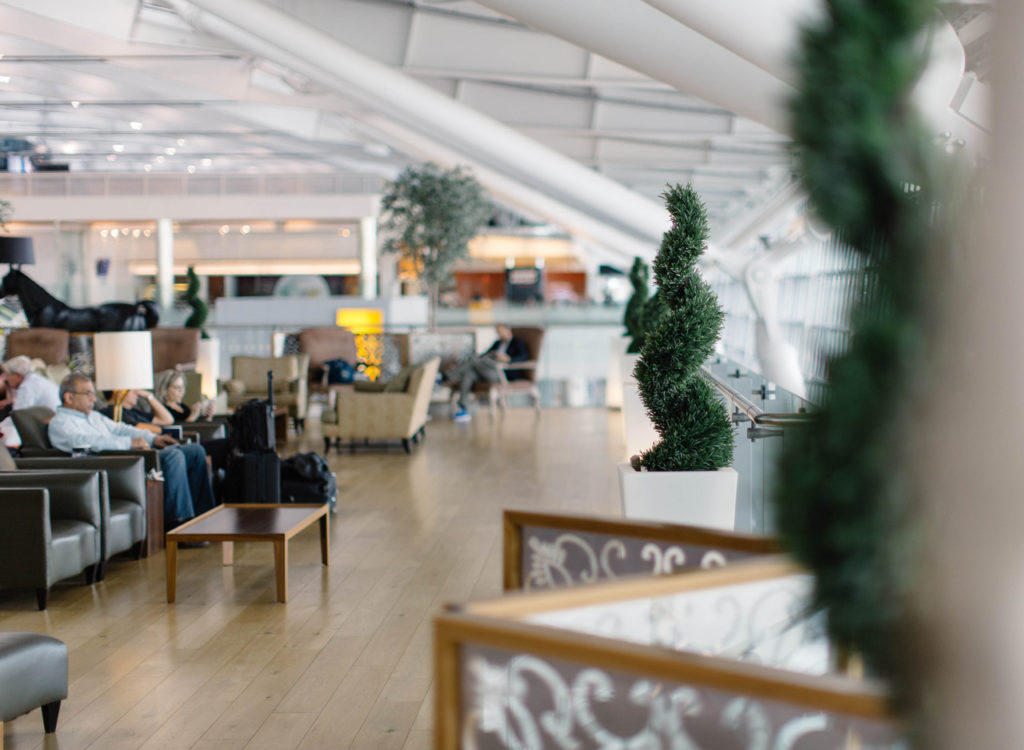 I like to sit out on the terrace with views of the airfield but sometimes service can be a bit patchy. There is nothing to stop you popping to the bar yourself though. The Concorde Room bar has a couple of exclusive items worth trying. One is the BA175 cocktail which is a blend of champagne gin, grapefruit juice and apricot liqueur. It sounds a bit strange but tastes delicious but watch because they are very strong! Also available is the British Airways Gin made especially for them by the Cambridge Distillery. You must, however, have some of the wonderful Laurent-Perrier Grand Siecle Siecle Champagne which retails at over £100 a bottle.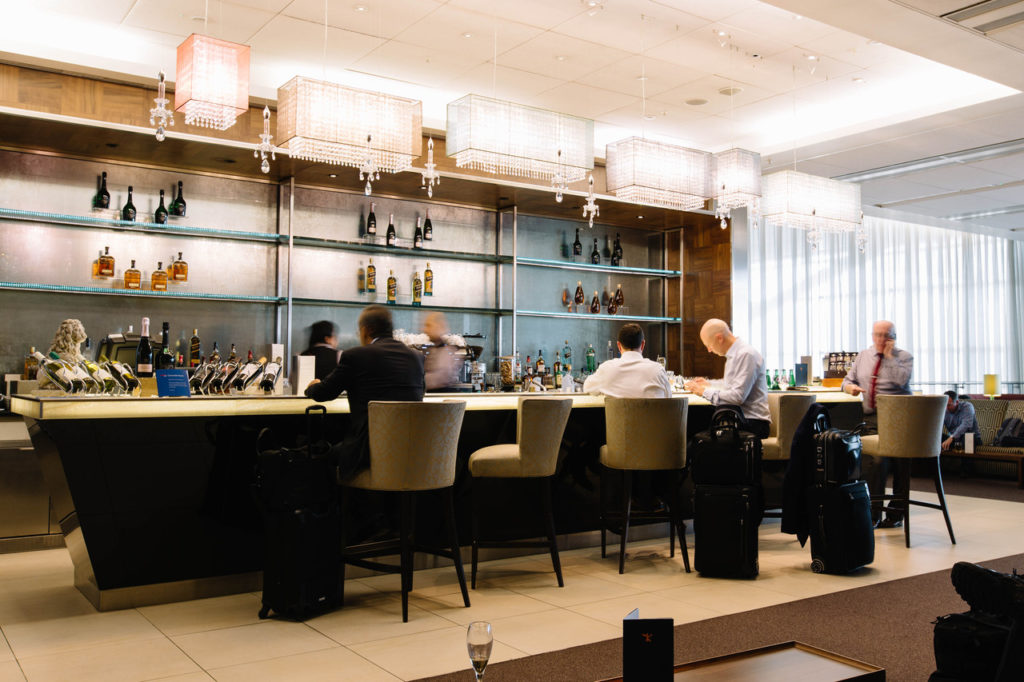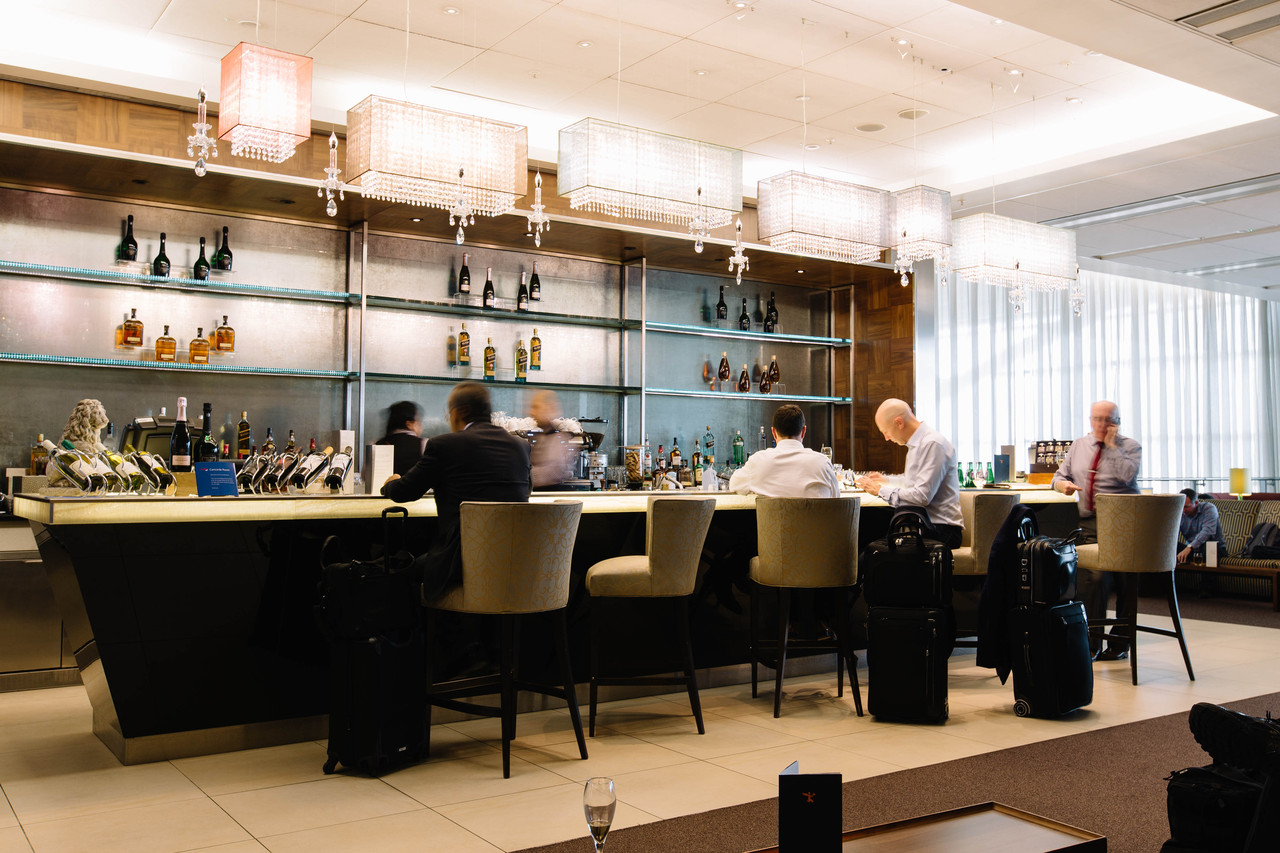 If you are into Concorde, you may want to check out the boardroom in the Concorde room. The chairs are made from genuine Concorde chairs.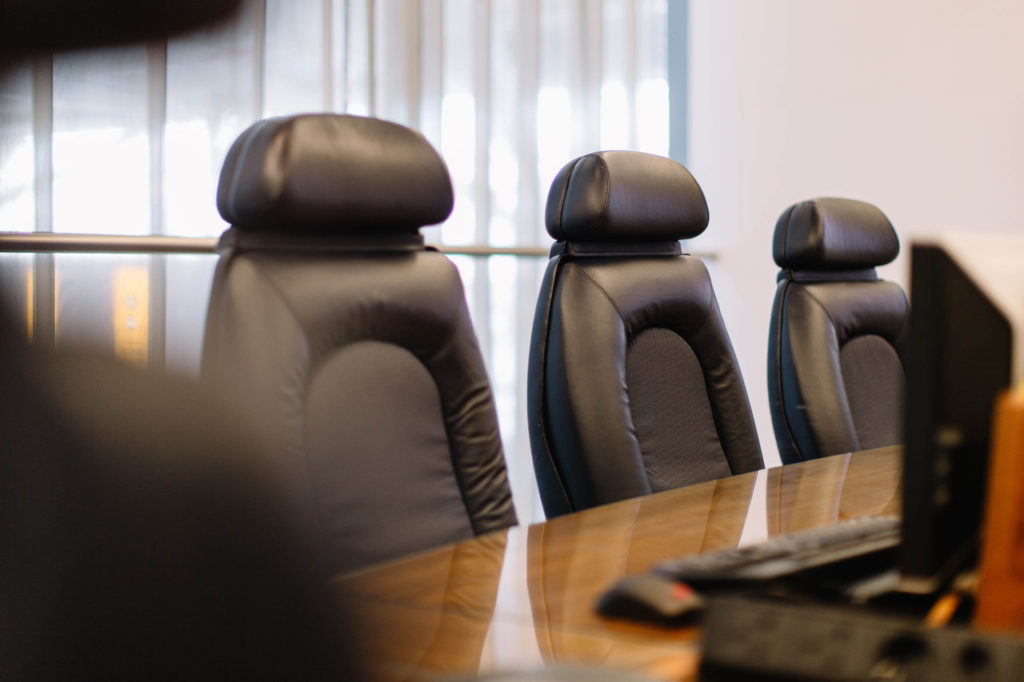 On Board
Once on board, you should be shown to your seat. Your jacket should be hung for you and pyjamas offered too. There are also slippers and lightweight blankets available but you normally have to ask for these. You will be given his and hers amenity kits in Liberty bags with Aromatherapy Associates and Refinery products.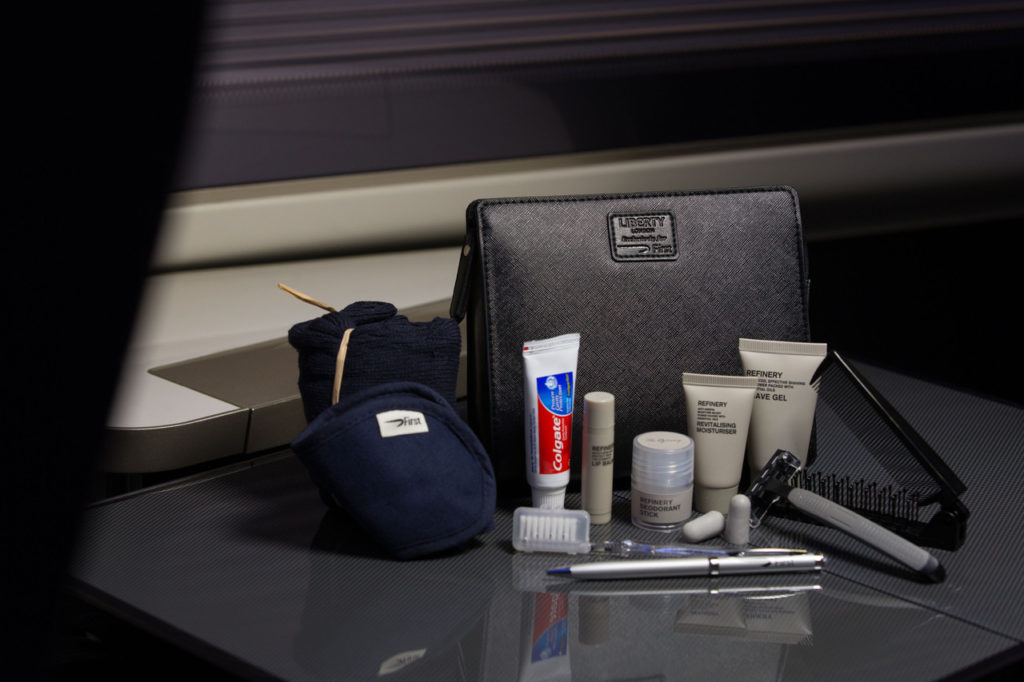 You can dine whenever you like so don't feel obliged to eat straight away if you don't want to. However, they will need to take your order at the start along with a rough time to eat so they can keep your choices for you. Here is a sample menu of what you can expect: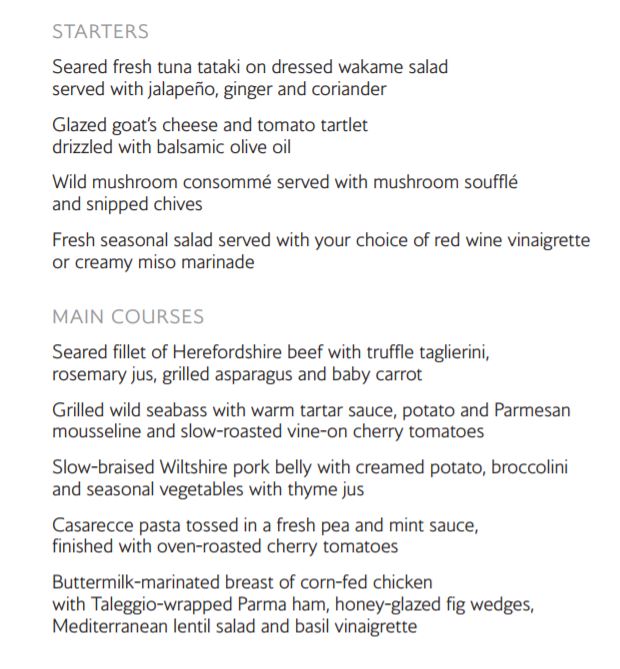 Next, you will be offered a choice of desserts and/or cheese. If you enjoy wine, there is always a dessert wine such as Sauternes which you only get in First Class, so save room for that and some Port with your cheese! Last time I flew First in June, it was the Warre's 2000 Colheita Tawny Port. Finally, if you fancy a coffee they have a Nespresso machine on board so you can enjoy a proper coffee such as espresso, cappuccino or latte and they should come round with a box of chocolates – ask if they don't.There will also be a second lighter meal served close to arrival if you wish. On the way back this will be breakfast.
There will also be a second lighter meal served close to arrival if you wish. On the way back this will be breakfast.
There is a good selection of entertainment and noise cancelling headphones are provided for you to use on board. When you are ready to sleep the crew will make up your bed for you with a mattress topper, pillow and duvet. Don't be afraid to ask them to do this for you.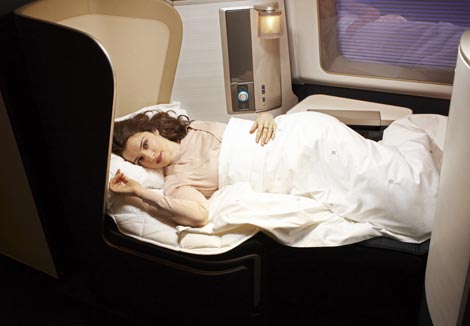 Arriving back in Heathrow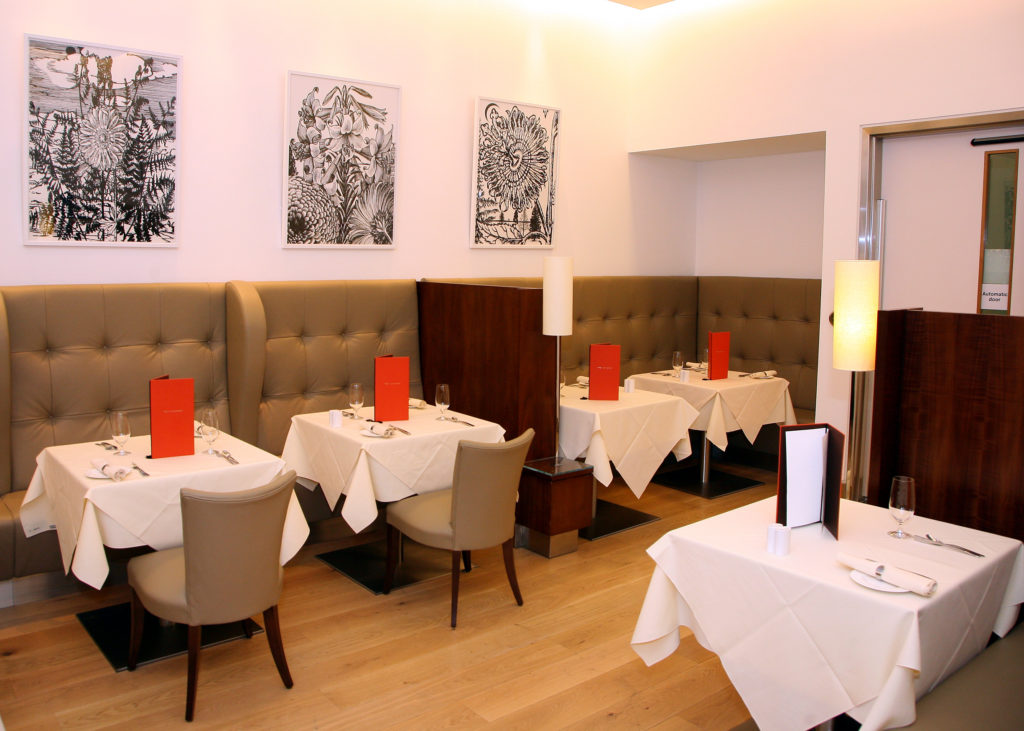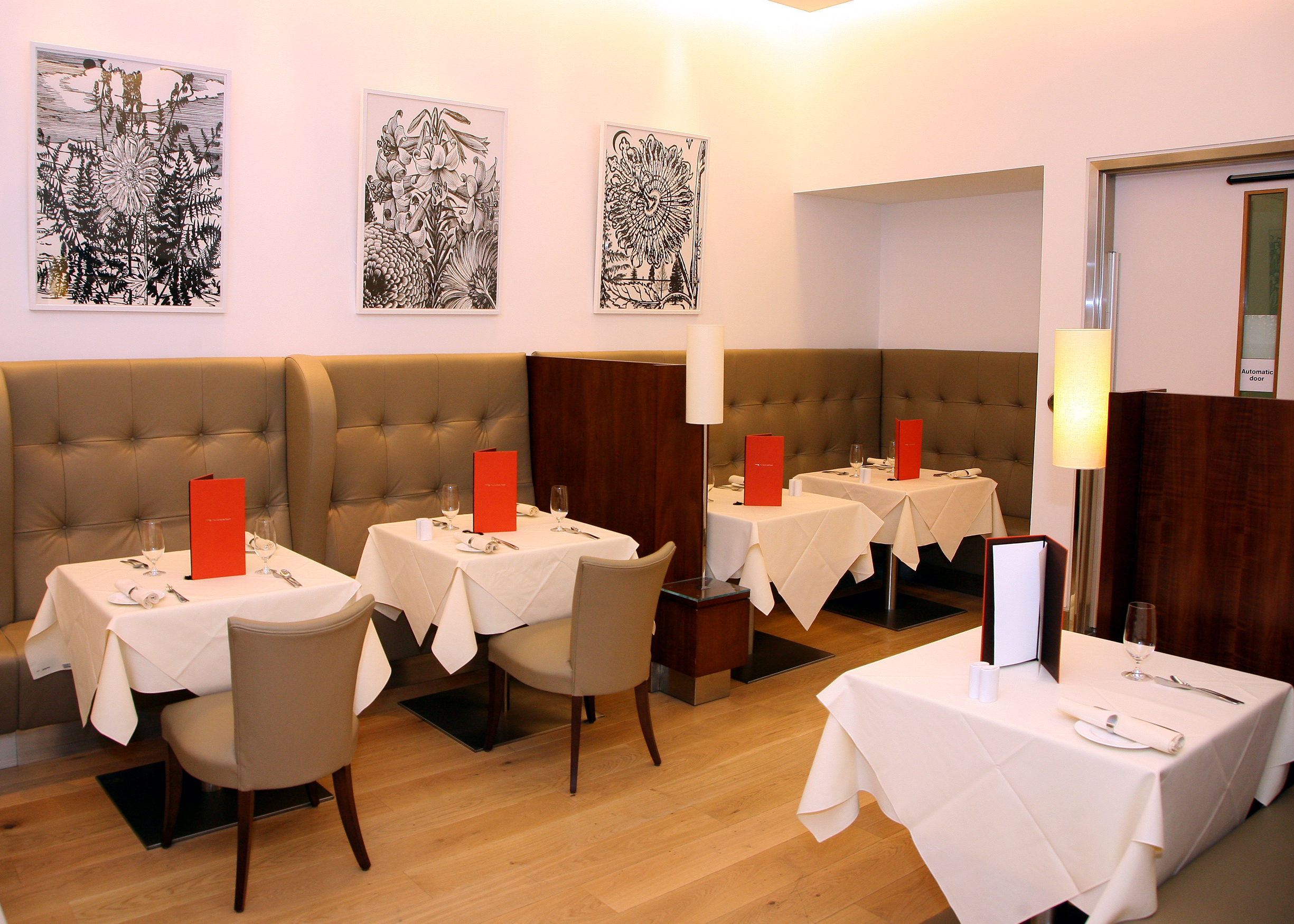 On the way back, if you don't want to eat on the plane you will have access to the BA Arrivals lounge and Concorde dining area. You can also get Elemis spa treatments in the Arrivals lounge but they are on a first come first served basis. If you would like to have some breakfast, head to the Concorde dining area where they have breakfast to order. There is usually full English with eggs to order, smoked salmon and scrambled eggs, eggs benedict and kippers. The rest of the menu is mainly what is already on the buffet in the main area.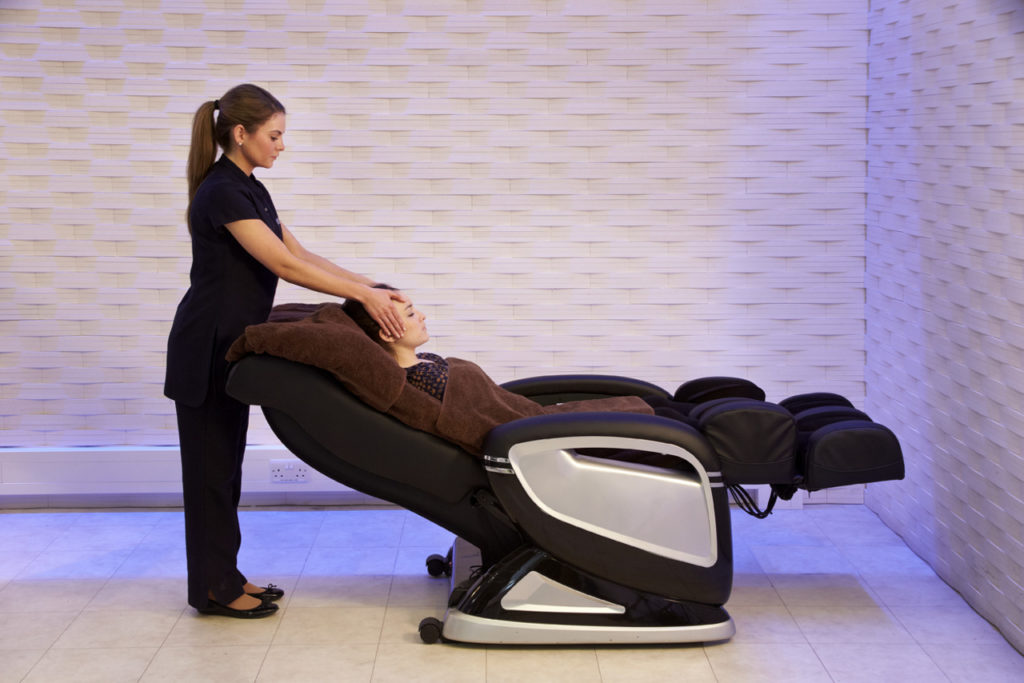 You can also have a shower or get your own cabana with an infinity bath.  You check in with shower reception and if there is a wait, they will give you a buzzer.  Towels and Elemis Toiletries are provided.  One handy service is the pressing service. Whilst in the shower room, you can open a special two-way door to hang your clothes and they will come back pressed in around 10 minutes.
The shower rooms have a built-in sound system, with pre-set news and music channels. You may prefer to have a bath, in which case you should see if there is a cabana available. Priority for these is given to First passengers. The cabanas are larger than the shower rooms. They have a dressing area, an overflowing "infinity" bath, and a chair.
You can read more about the BA Arrivals lounge in my review here.