I visit New York fairly regularly and boy, can hotels be expensive! It is not unusual for the top 5* hotels to charge £1000 a night! So, how did I manage to get a free night at the Intercontinental hotel New york Times Square, and what did I think of it? Read on……
Location
When choosing a hotel in New York, location is the thing I look at first. Although the area around the InterContinental hotel is a little downmarket, the fact that it is in a central location is useful if you want to cover a lot of New York. You are about halfway between most of the places people want to visit such as Central Park and the 9/11 memorial.
Check-in at InterContinental hotel New York Times Square

I was greeted at the curb by the bellman who took my luggage to the check-in area for me. This is a busy hotel, and the check-in area was bustling with people.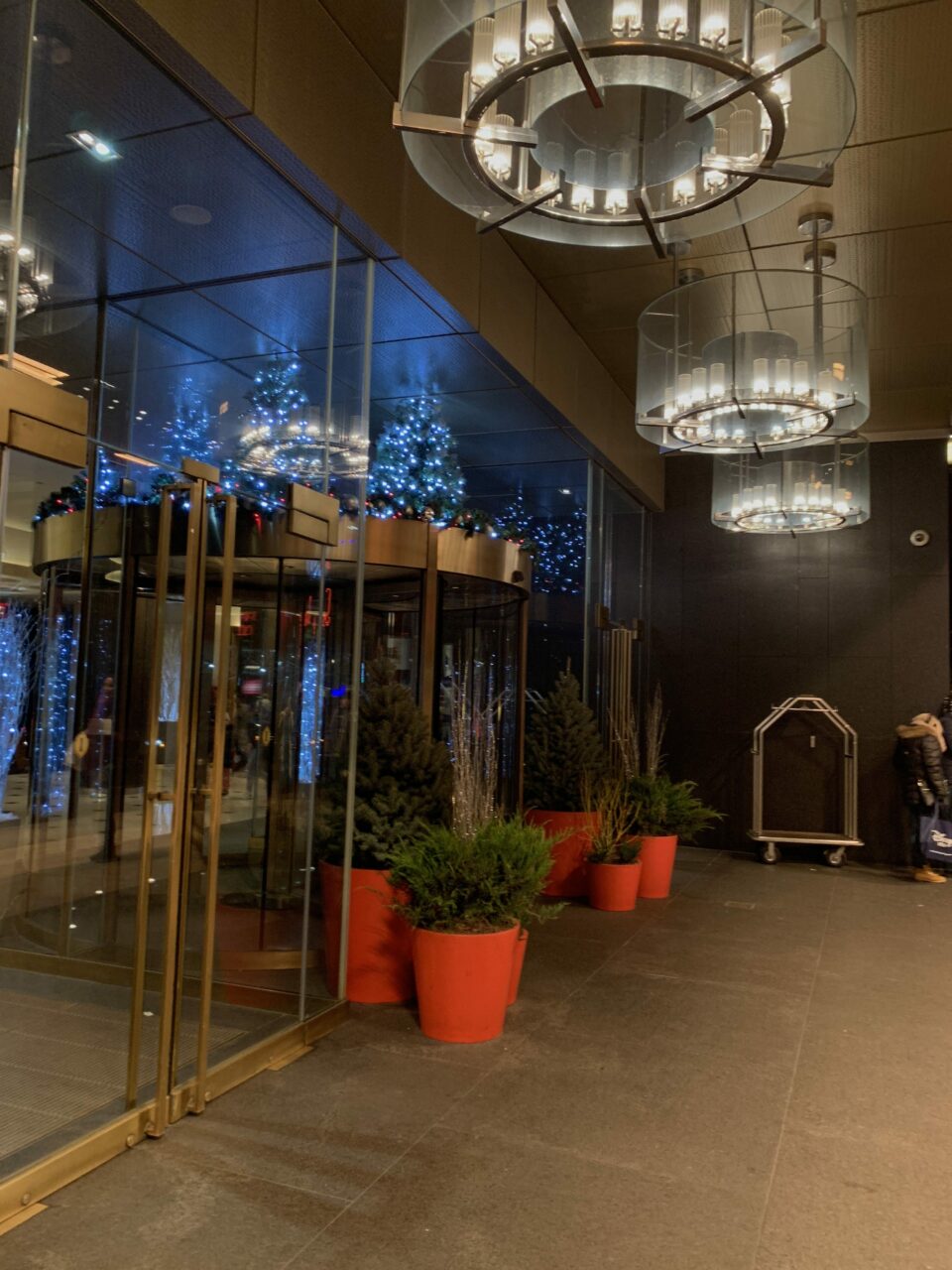 After a short wait, I was greeted at reception, and my IHG Ambassador status acknowledged. I had booked a superior room but was given a deluxe room on a high floor with a good view. The receptionist explained how everything worked, and I was soon on my way. It was quite a different experience to the normal serenity of most ICs, but the receptionist was friendly and professional.
One thing you notice with this hotel is how tiny the footprint on the ground floor is. Other than the small bar/restaurant and reception, that is pretty much it for the public areas on the ground floor. There was also a lovely Ambassador check-in area, but sadly, it was not staffed when I was there.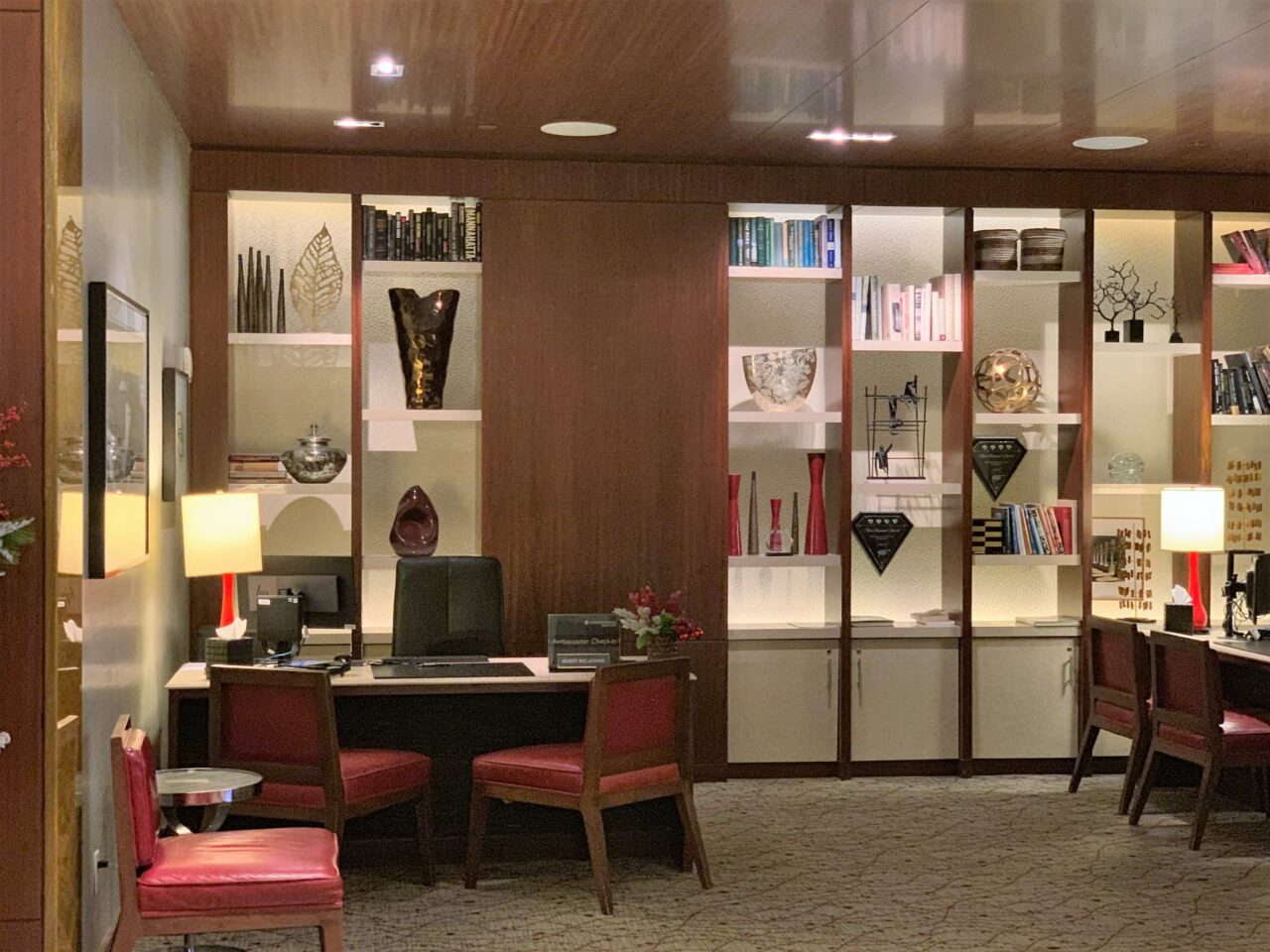 InterContinental hotel New York Times Square Room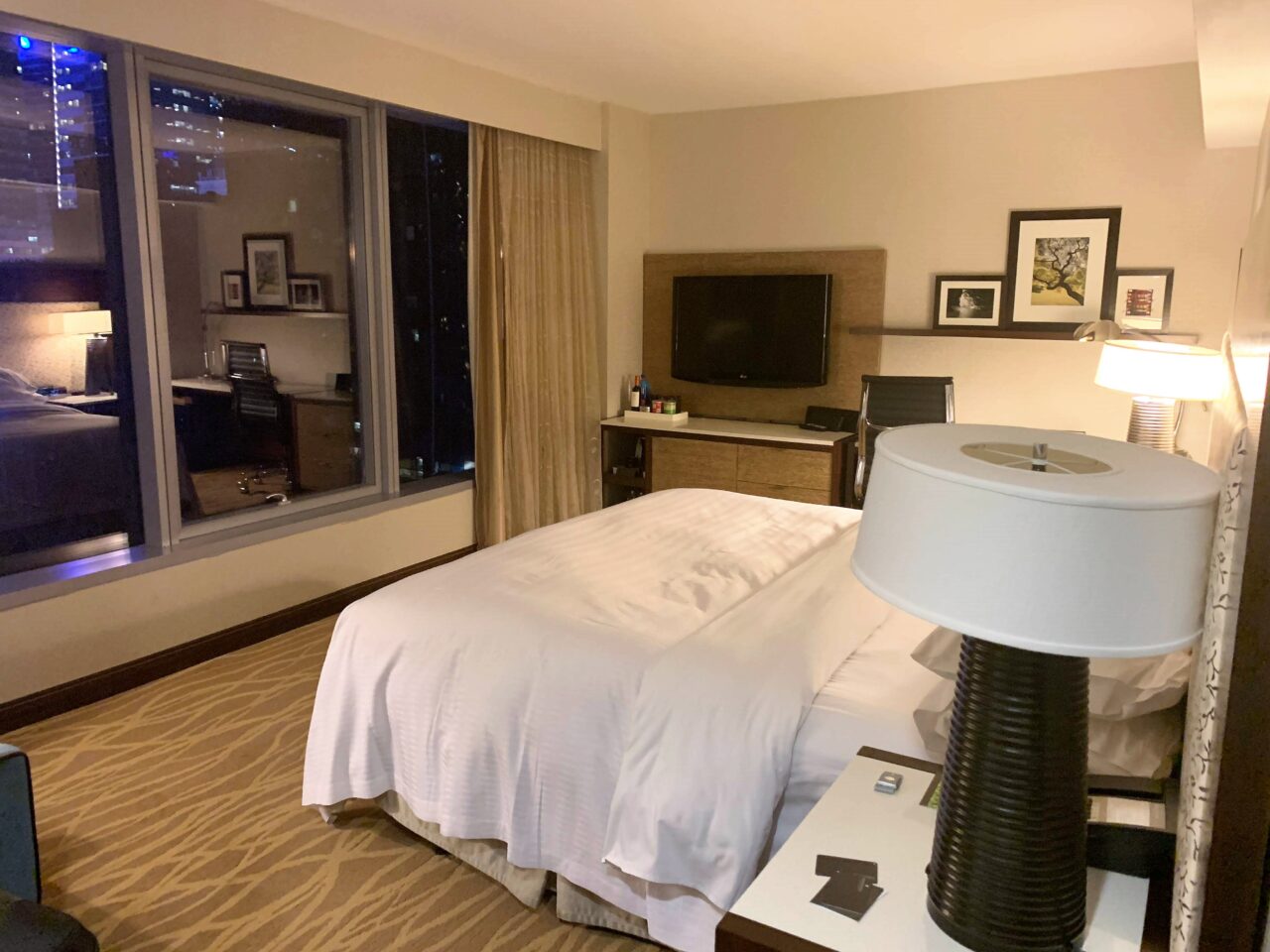 The basic rooms start with a Superior room and then proceed to a Deluxe room. Hotel rooms in New York are generally tiny, but I thought the room felt pretty spacious for compared to most of the other hotels I have stayed in.
The best thing about the room was the view – I love a cityscape at night!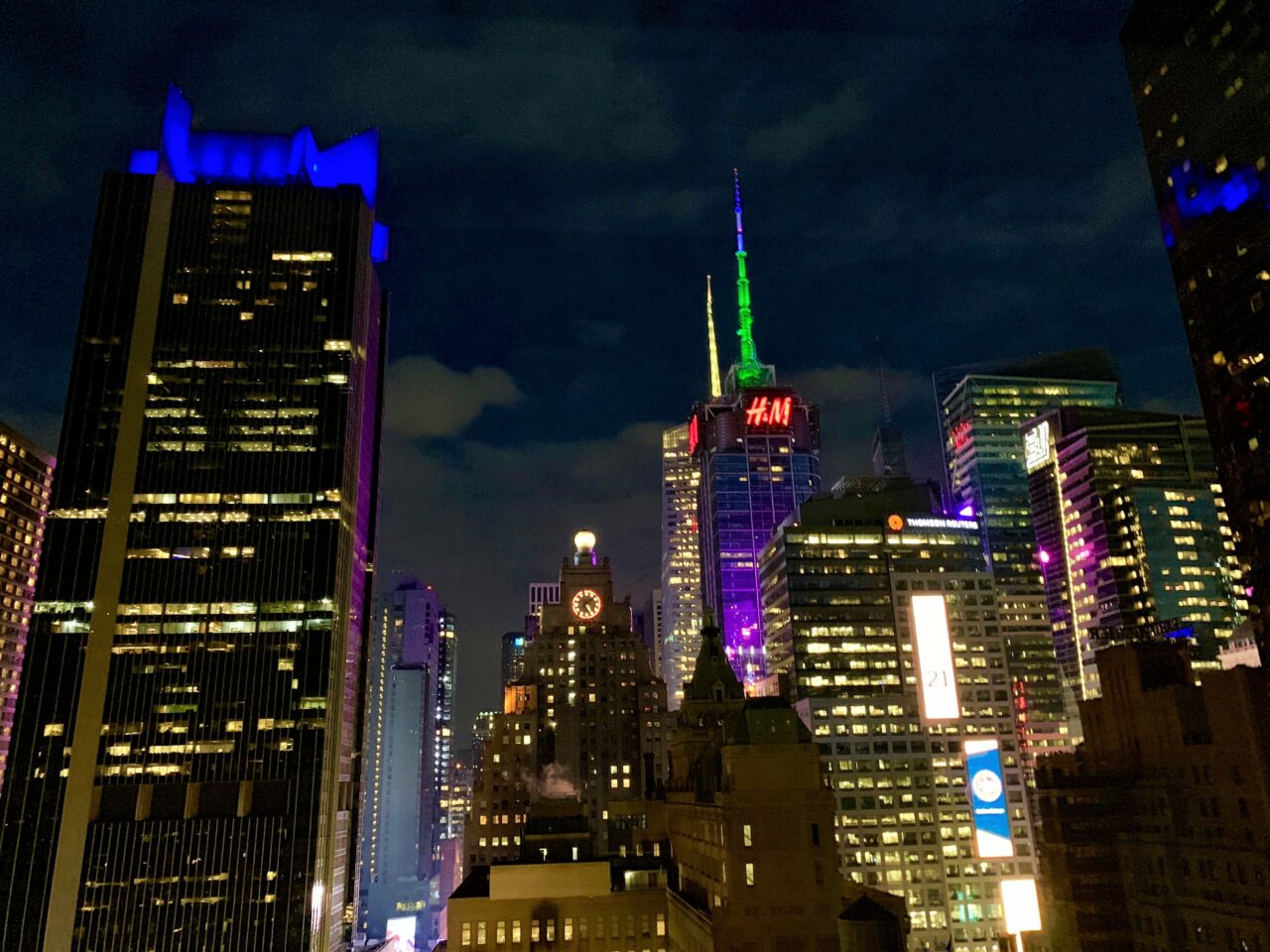 There wasn't much I could fault in the room really. It was very quiet for New York, probably helped by being on a high floor. I found the bed very comfortable, and it felt like the bed linens were high thread count, quality sheets. There was a good Keurig coffee maker, which is always essential to beat the jet lag!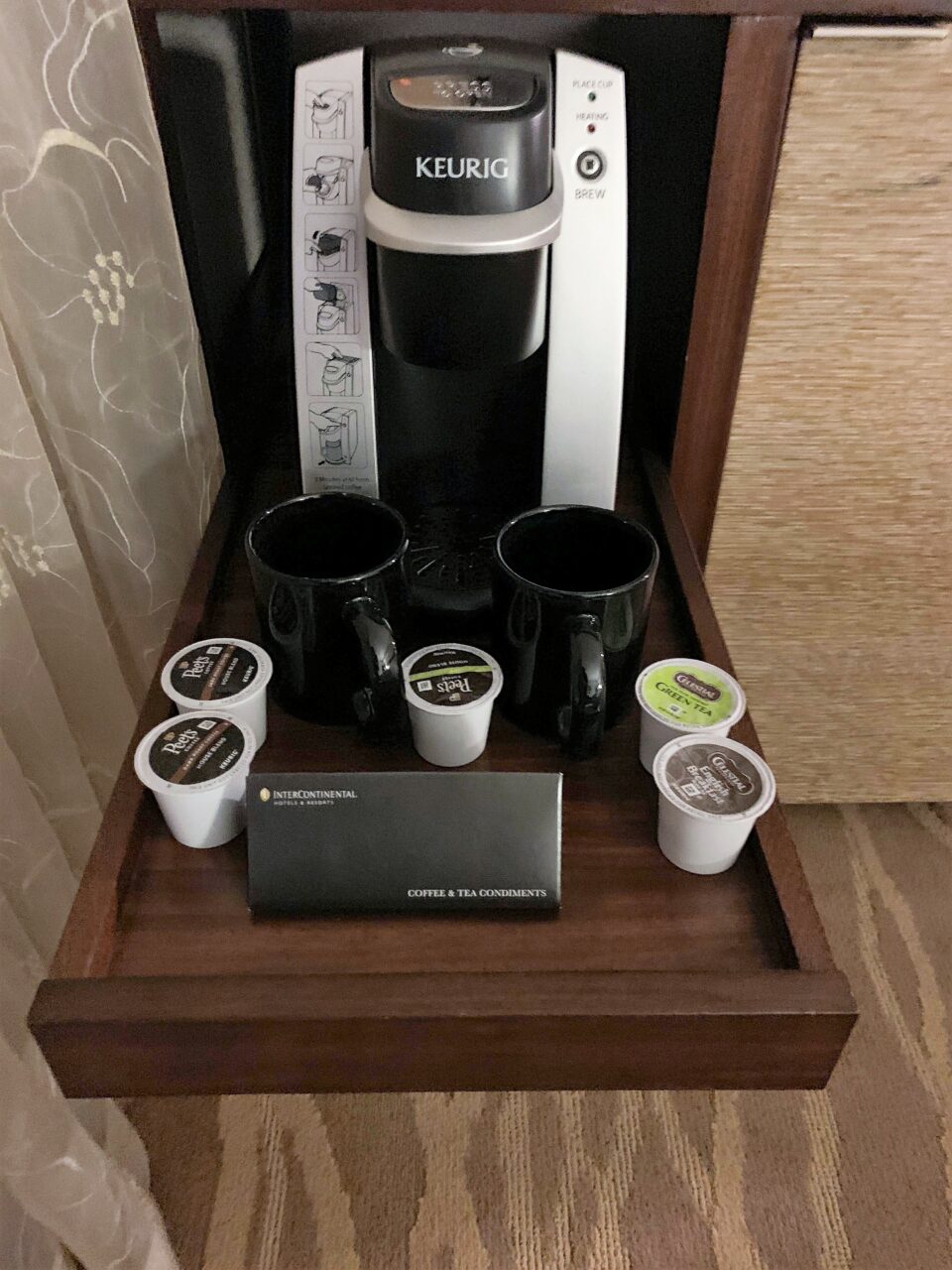 I also received an Ambassador welcome gift of some snacks and Fiji water.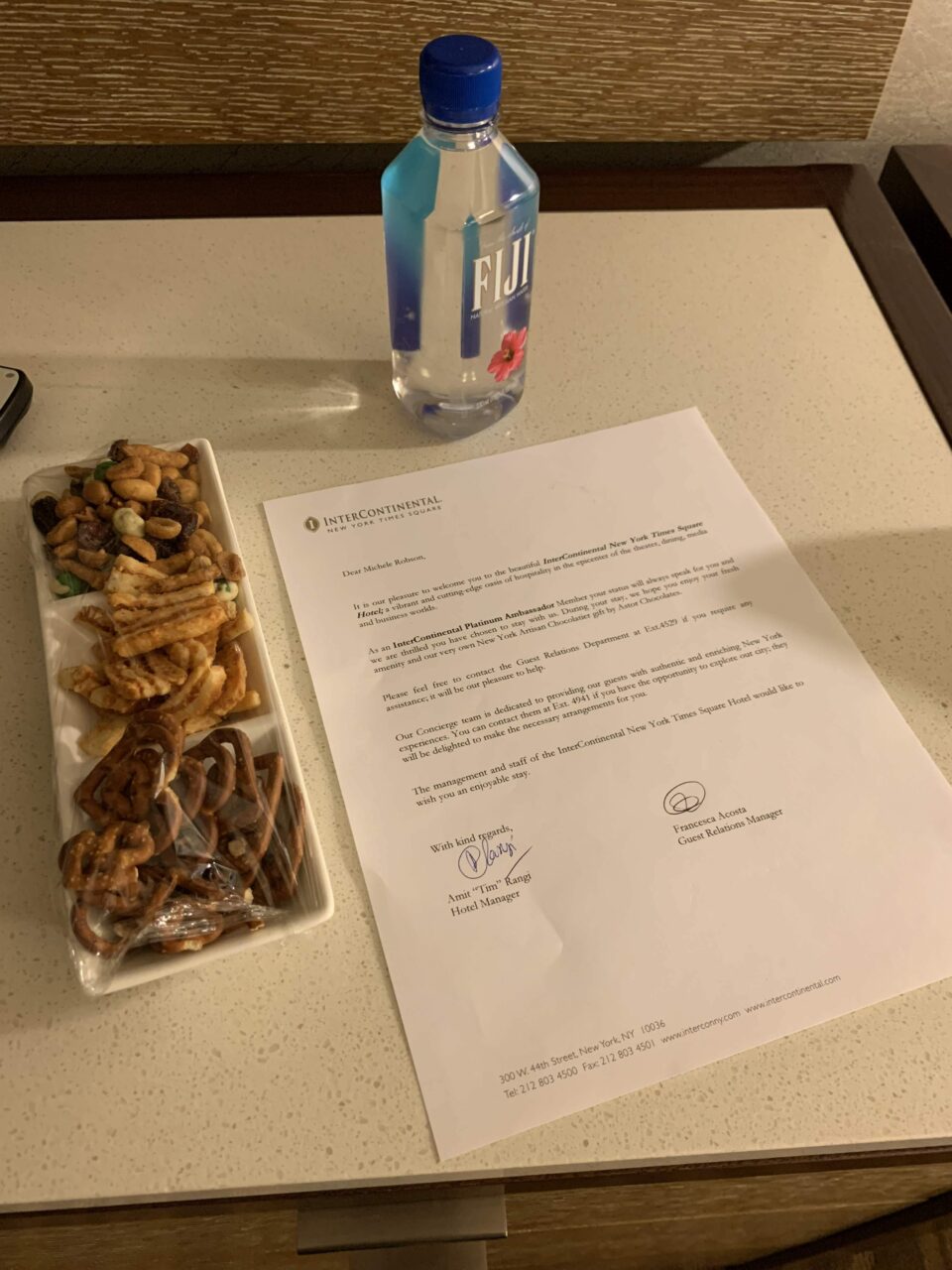 The hotel room had everything you would expect, such as a large TV, iron, ironing board and safe. There was a solitary chair to sit on, which would not be much good if there were two of you!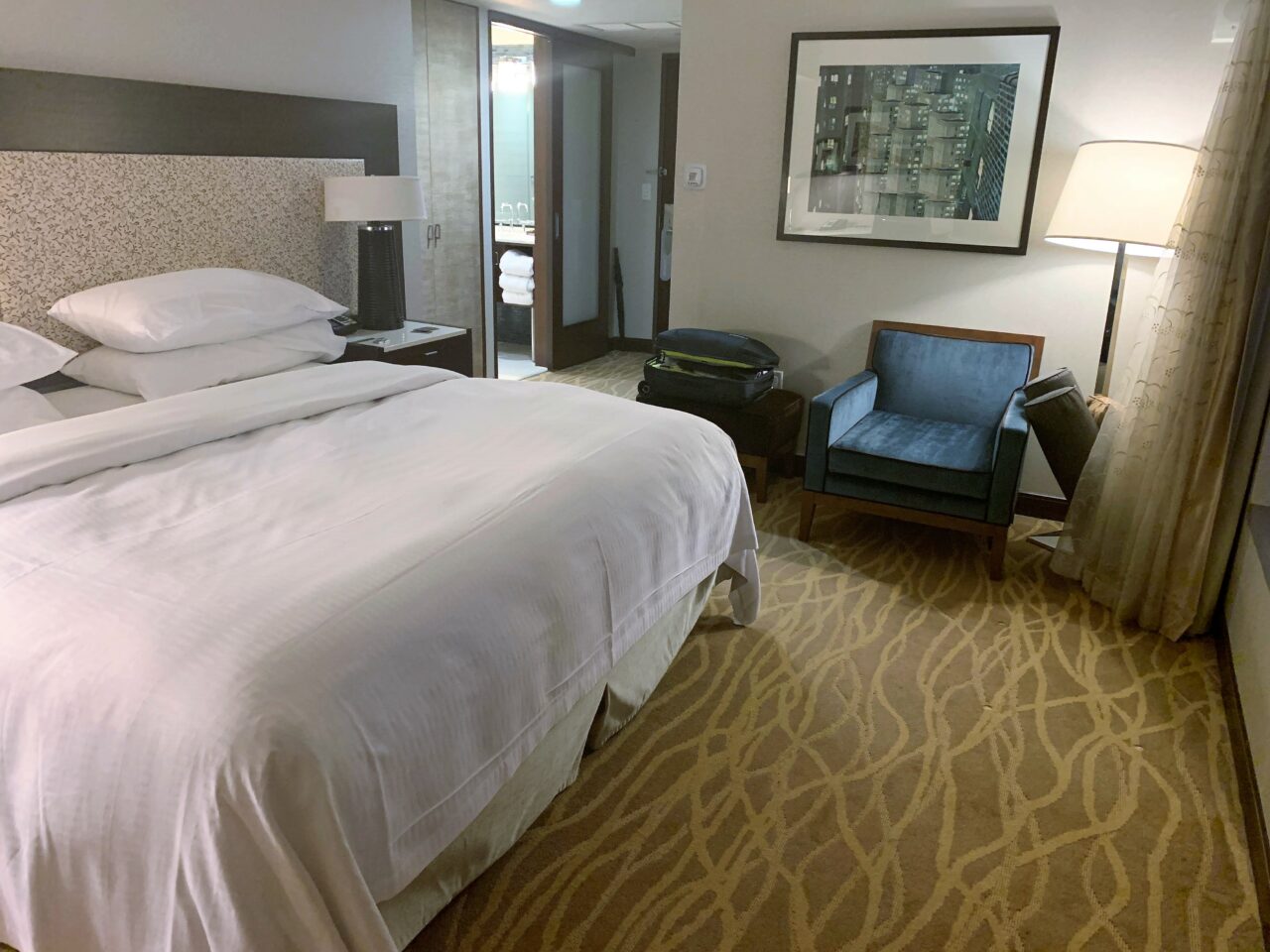 Turn down service was done every night, and IC chocolates left by the bed.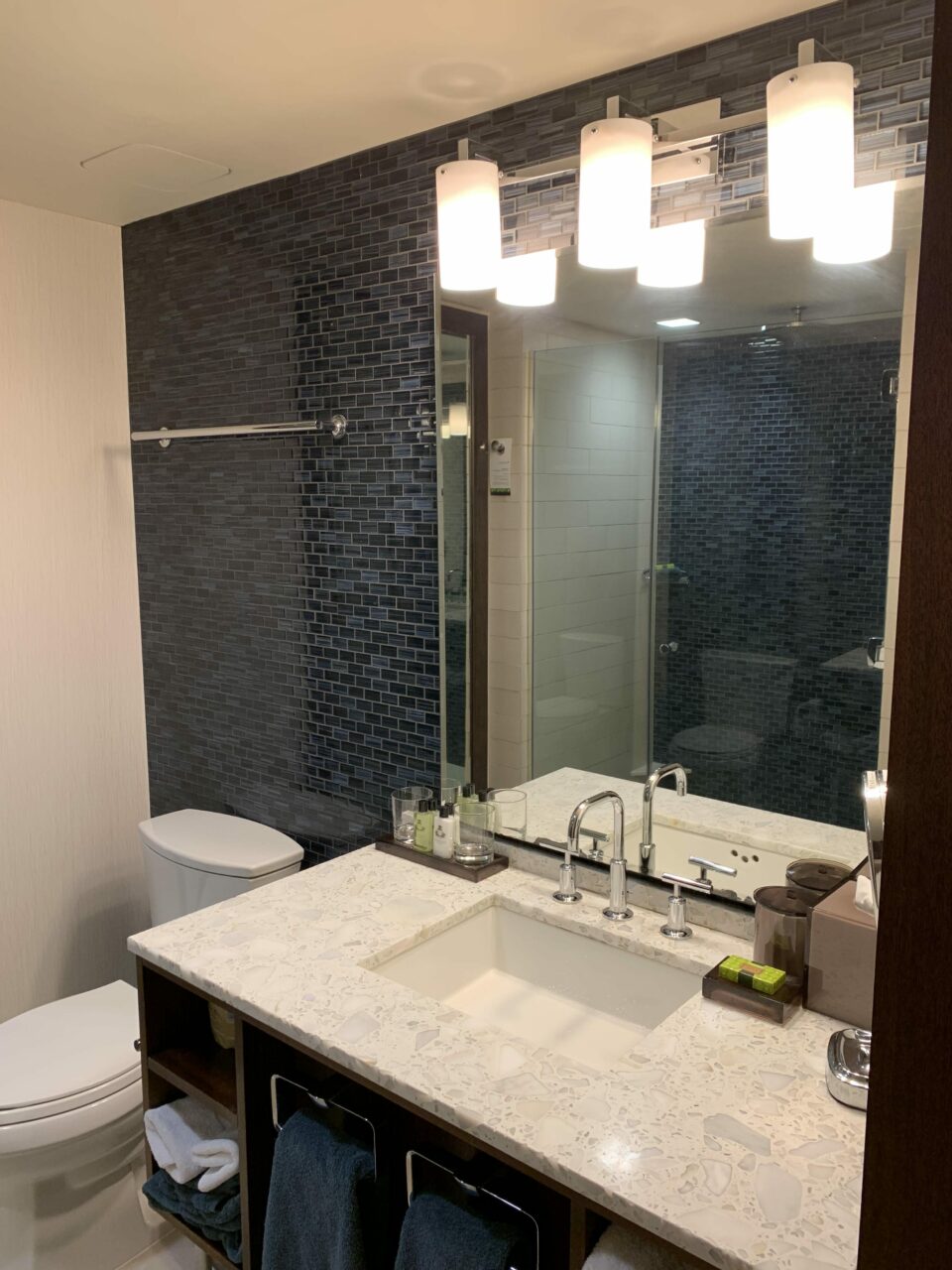 The bathroom was modern and unusually had a mix of blue and white towels. I liked the smart granite sink which had plenty of space to put all your toiletries and was well lit. There was a free-standing magnifying mirror which is a must for me.
The toiletries were by Agraria, America's oldest and largest luxury home fragrance company. I like the fresh smelling, neutral fragrance and the bottles were a good size.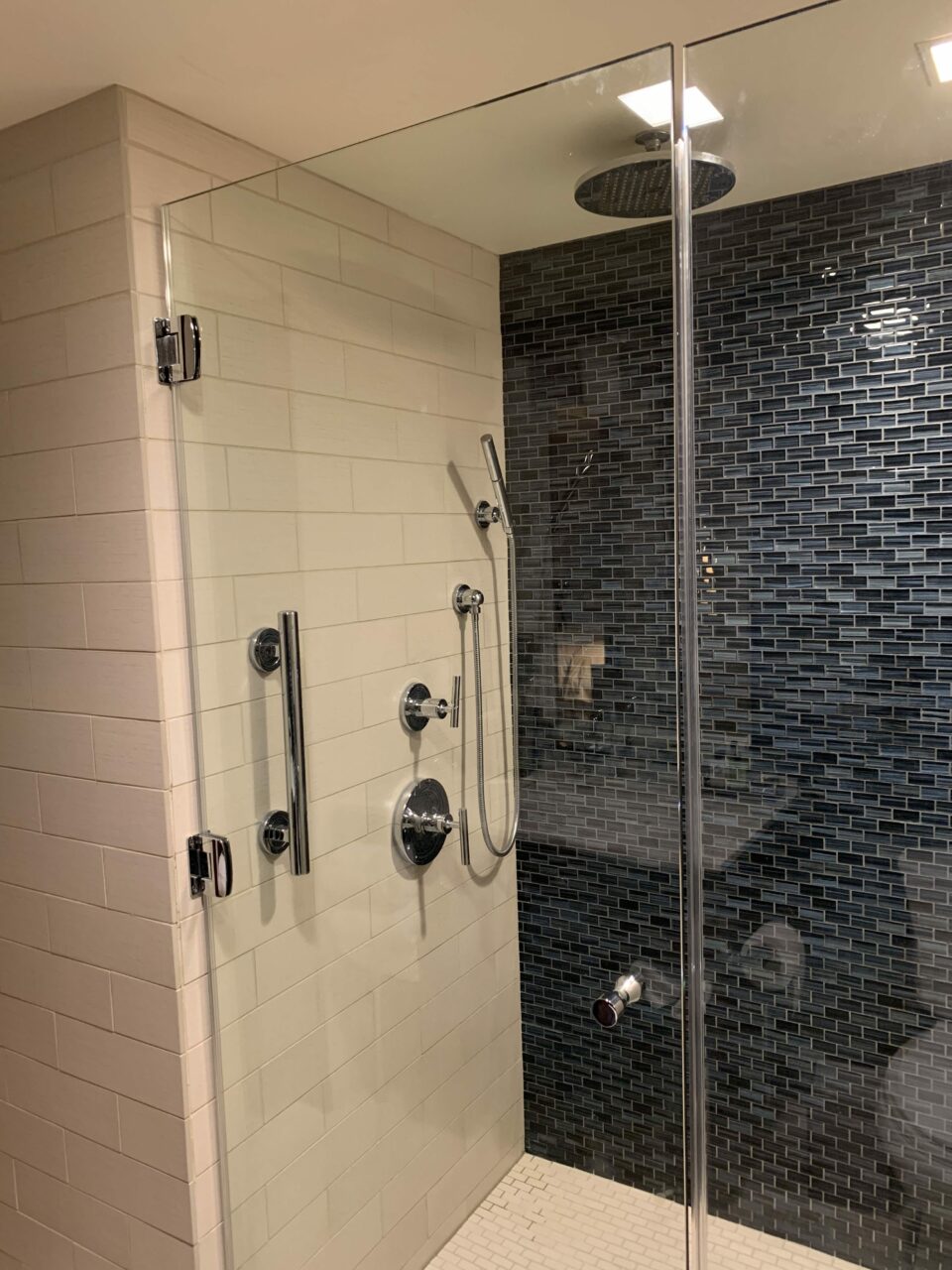 Unlike so many US hotels, this had a proper rain shower which had good pressure.
InterContinental hotel New York Times Square Dining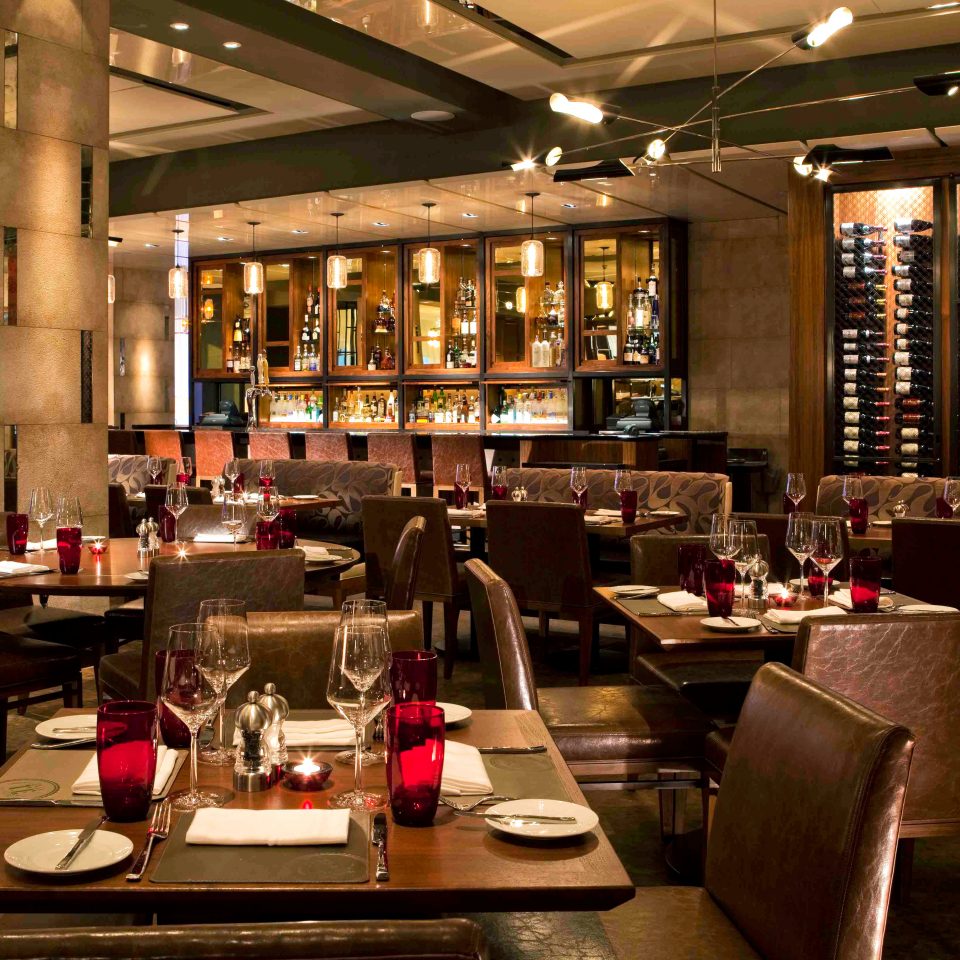 There is only one bar/restaurant at the hotel – Stingers. I ate breakfast there and was a little underwhelmed by the buffet. The selection was a little limited compared to the usual American buffets, but probably due to the limited space. There was a small selection of meat, cheese and smoked salmon, eggs, bacon, oatmeal, fruit, cereal, breads and bagels. I did enjoy the cheese blintz though (they have a sort of ricotta/cream cheese sweet filling, so a bit like cheesecake!
You could also order a la carte, which I did not get a chance to try as I only had breakfast one day.
I did not eat any other meals in the hotel, but I did get a free drink token. I thought the bar area was lovely and it was buzzing both nights I was there.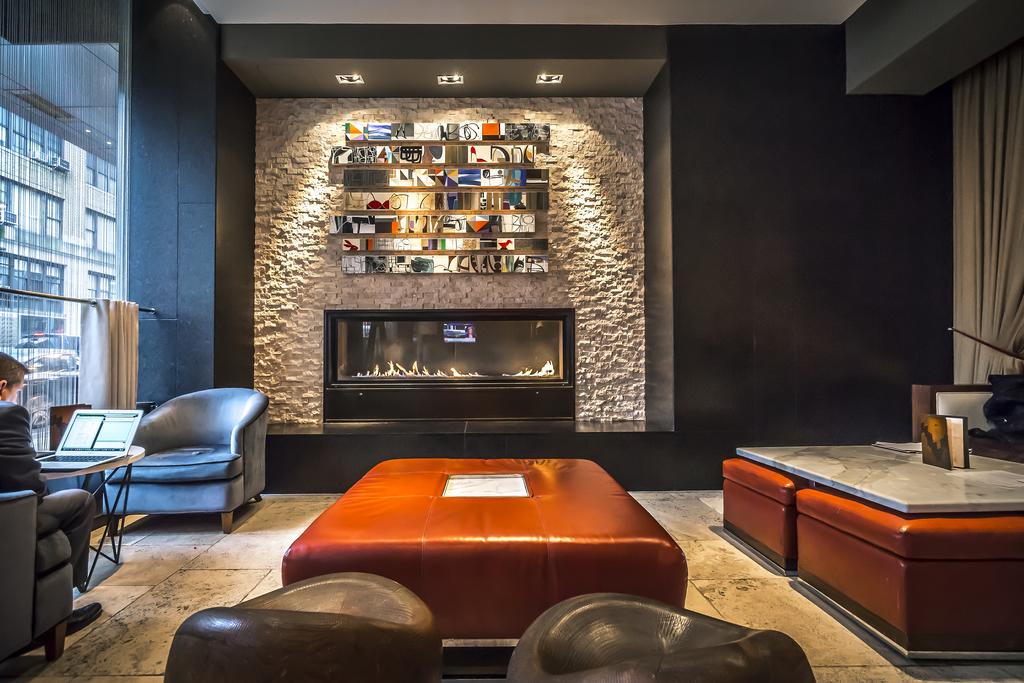 InterContinental hotel New York Times Square Facilities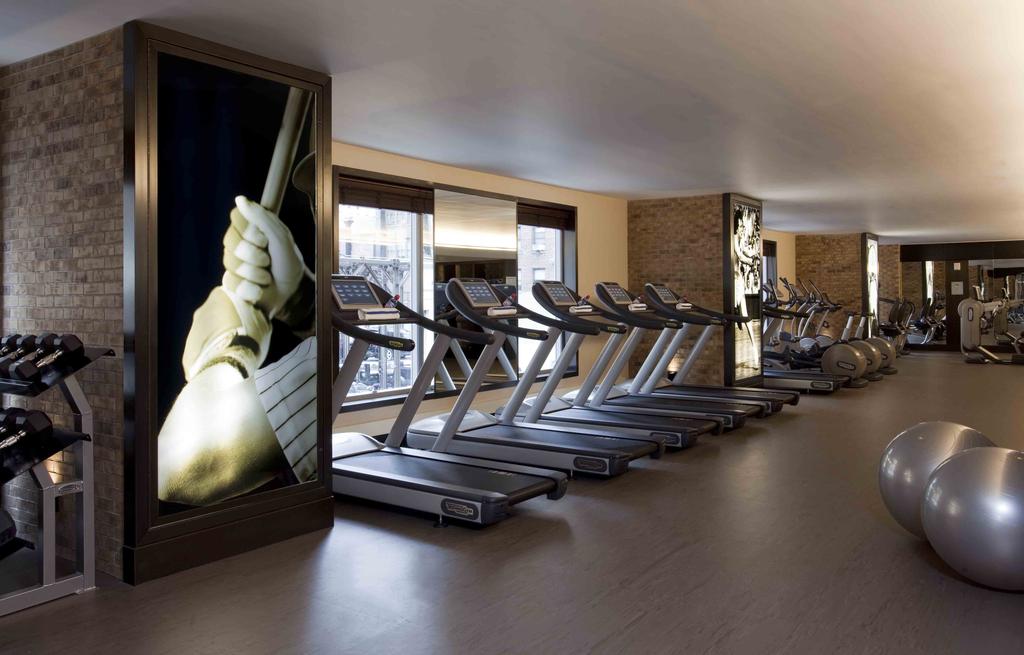 The facilities here are somewhat limited due to the size of the hotel, but there is a 24-hour well-equipped gym which is pretty large for a New York hotel. There is no spa, but they do offer personalised in-room beauty services by NOMI.
There is also a 24-hour business centre.
How to get a free night
Rooms start at $250 a night, but when I was there, they were running at around $375 a night. I had previously joined the IC Ambassador Club, so I decided this would be a good use of my free weekend night certificate. Ambassador is a paid status scheme for InterContinental that costs $200 to join and $150 to renew each year.
So what do you get?
• Guaranteed one category room upgrade
• Extended 4 pm check-out
• Complimentary weekend night
• Dedicated check-in area
• Welcome fruit platter for every stay
• Complimentary mineral water
• Complimentary Internet
• Up to US $20 restaurants & bars credit for every stay (can be used in certain bars/restaurants and minibar)
• Ambassador Benefits Guarantee to ensure you make the most out of every stay
• Platinum Elite status in IHG® Rewards Club
The main draw for me is the free night certificate. If you pay for one weekend night, you can use the certificate to get the other night free. I saved around $175 on the room after you deduct the cost of joining. You have to book the flexible rate for the other night's stay, but it can still be a substantial saving compared to paying for it, plus you get all the benefits for the next year.
You can find more information and join InterContinental Ambassador here.
Conclusion
While this hotel is a little lacking in facilities due to its size, the location is very central, and the rooms feel spacious. Most importantly, the room was very comfortable and quiet. If you are out sightseeing all day, you just want somewhere central to get a good nights sleep. I think that the IC is one of the best hotels in this area and well worth it if you can get the second night free.
If you don't want to stay in the Times Square area, you could consider the Conrad which is near the 9/11 memorial and One World Trade Centre or Westhouse which is a great boutique hotel near Central Park with a free lounge and terrace.
You can find more information and check prices on the IC Times Square website here.