You may have read my articles about using Kaligo to book hotels and their current double Avios promotions. The current promotion is bookable until 31 December for stays until 30 April 2018 and offers double Avios. I decided it was high time to try Kaligo since the offer worked out better than using cashback and converting it into Avios. I chose the WestHouse hotel based on location, the Avios on offer (8300) and the reviews.
Location
This was one of the most important things for choosing a hotel on this trip. I was only in New York for 2 nights and didn't want to waste time travelling. Everywhere I needed to visit was around the Columbus Circle and Rockefeller Centre areas so the West House was perfect for this. From here you could walk to Central Park, Rockefeller Centre, Times Square and Tiffany's within 15 minutes. If you just wanted to grab a snack or some supplies there were lots of places to eat and small shops right by the hotel.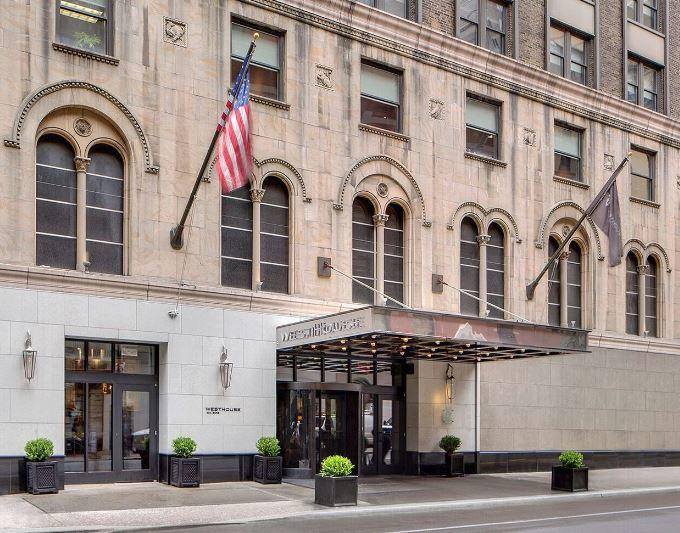 The Hotel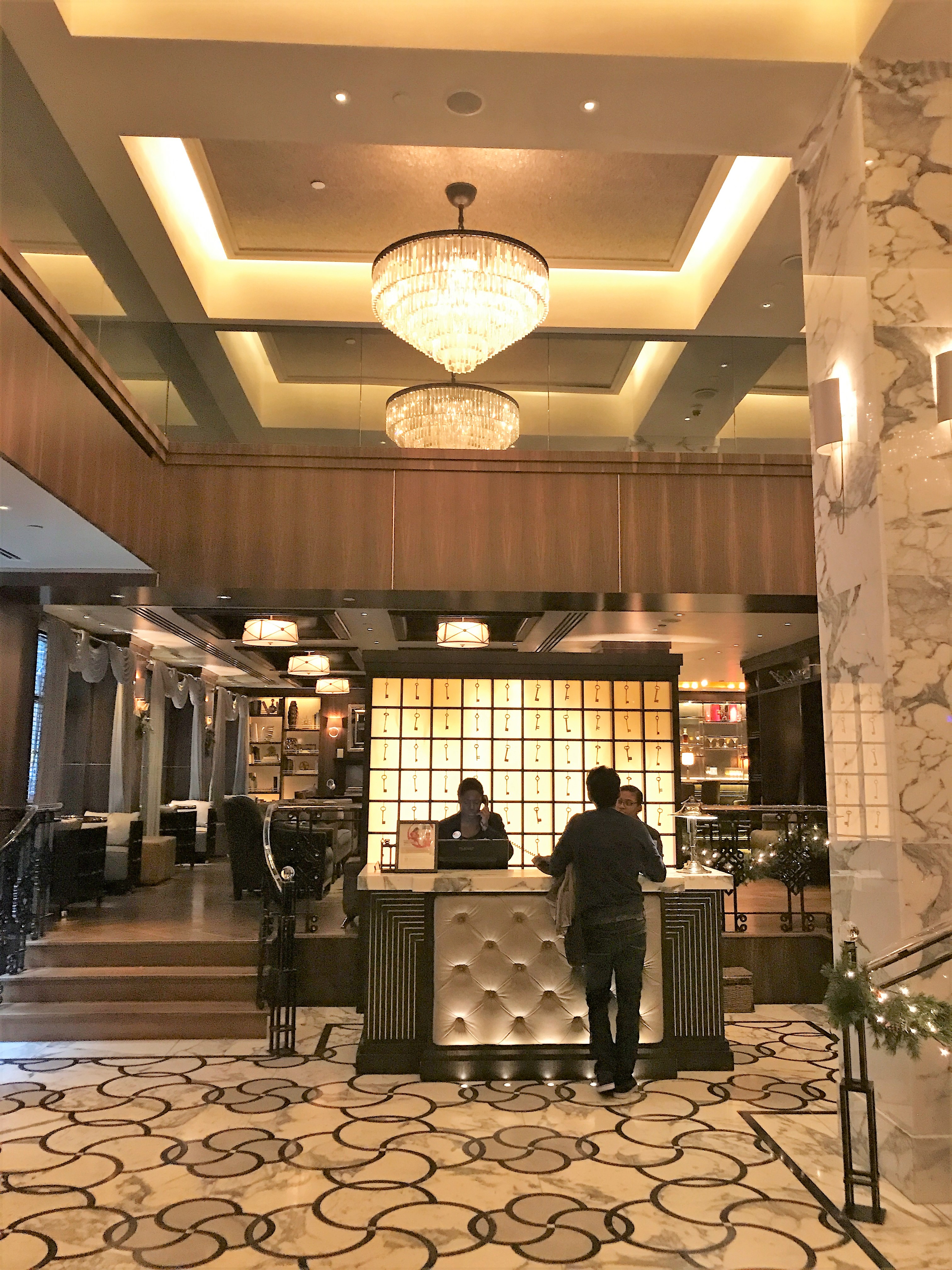 The WestHouse Hotel is a 5* boutique hotel which is part of the Small Luxury Hotels of the World. I arrived very late having caught the last BA flight to New York. There was no bellboy by the door at this time but I only had a small amount of luggage so it wasn't an issue. Check in was still manned and the receptionist was very welcoming. The lobby felt classy with a small bar area on one side that looked cosy and inviting. The receptionist explained everything to me such as the opening hours of the bar and the lounge on the 23rd floor. I was offered help with my luggage but declined.
The room

I had booked a Luxury Queen room (the entry level room) but when I reached the hotel room it actually had 2 double beds. This was an upgrade of sorts as the room was a bit bigger. When I entered the room I was impressed with the stylish decor and it felt quite luxurious.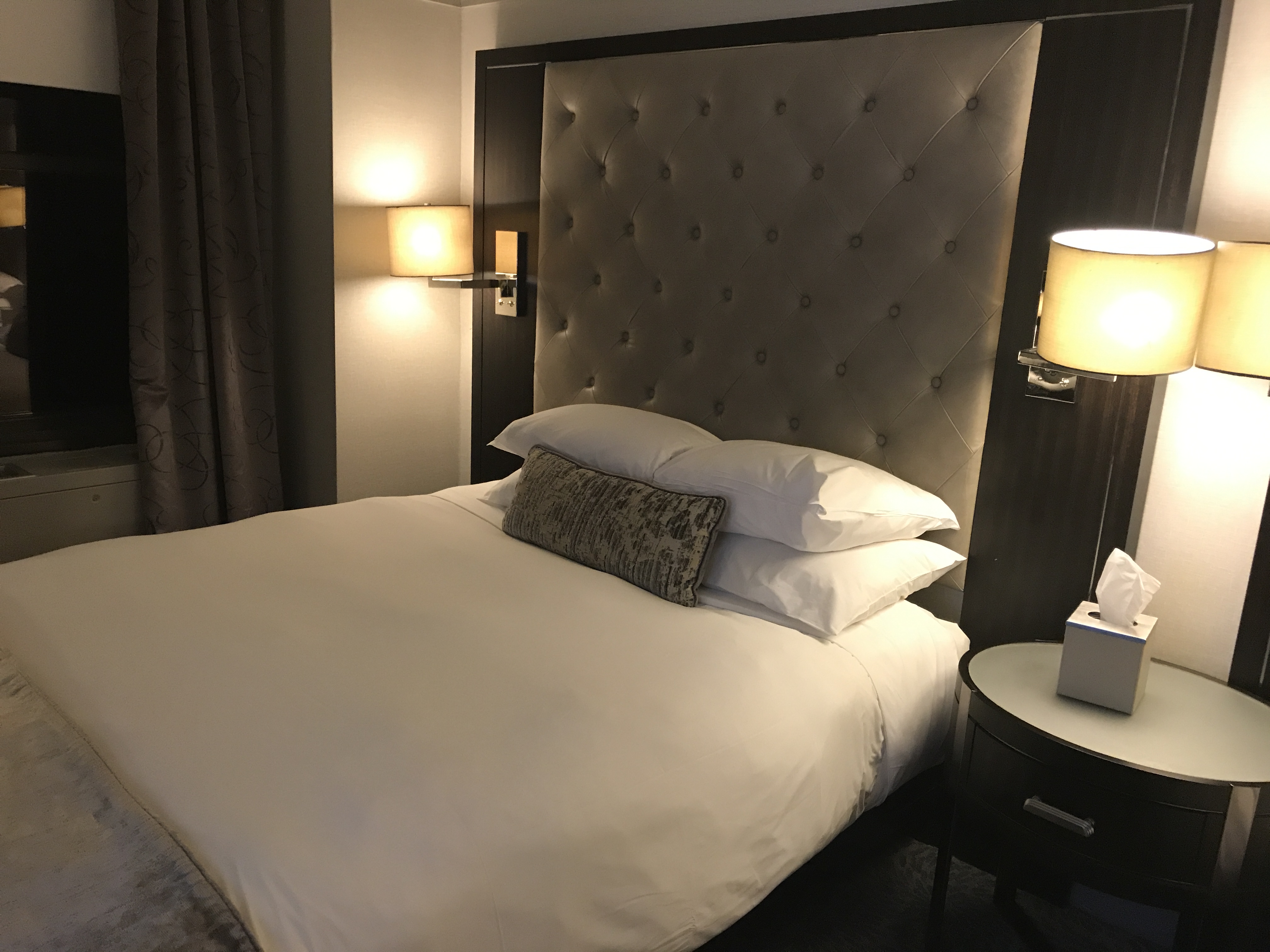 The room was still fairly small but this is the case with all hotels in New York. It was certainly big enough for my needs. Other than the location, the next 2 requirements on my list of hotel essentials are a comfortable bed and peace and quiet. The WestHouse excelled in these two areas. The bed was almost as comfortable as my bed at home through the sheets were a little crisp for my personal taste. As I had a room facing a courtyard type area it was very quiet. There was no view but frankly, in New York, I would much rather not listen to sirens all night than have a nice view.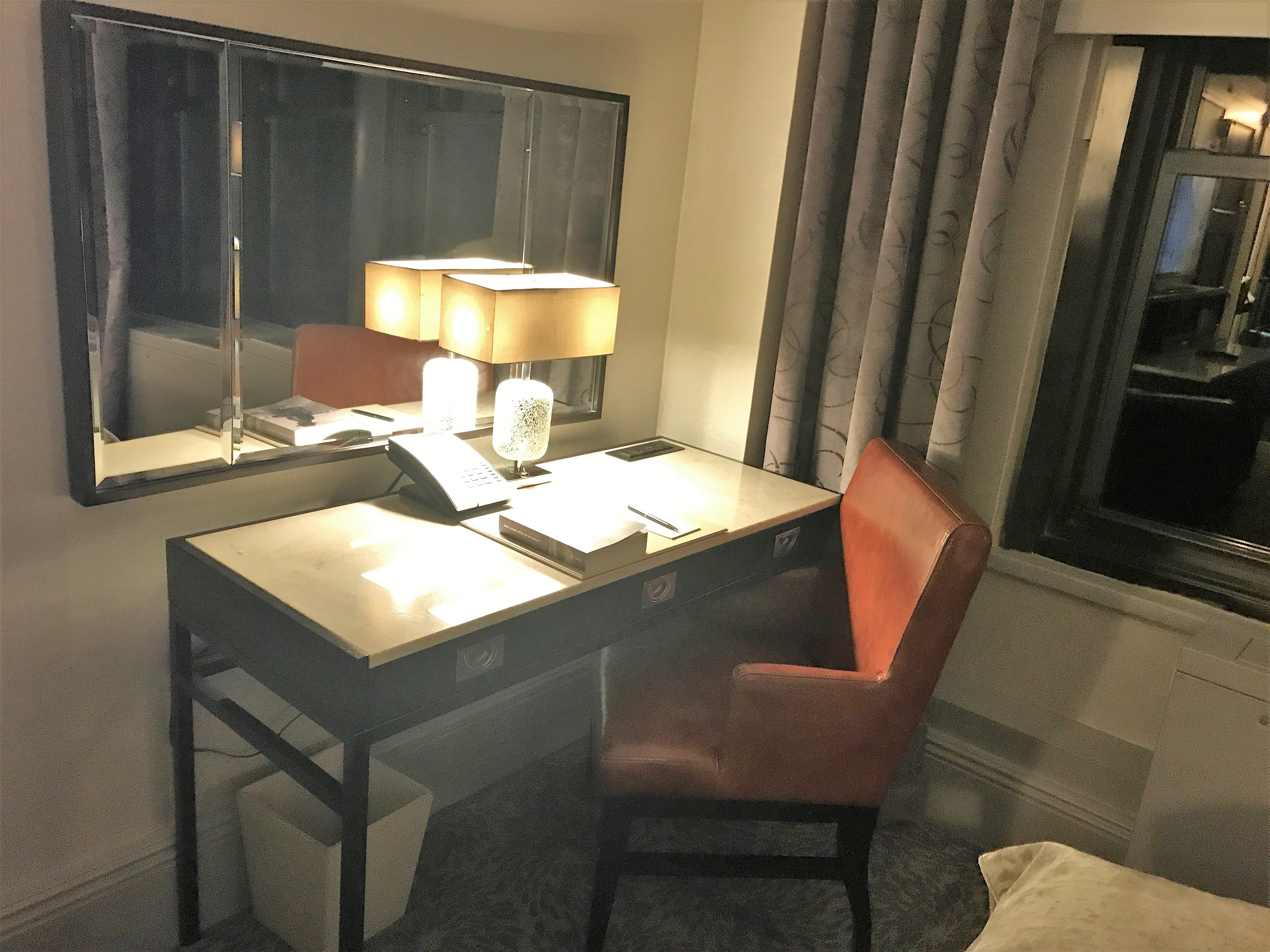 The room had most of the things that I would expect from a 5* hotel – a huge TV, free mineral water, good internet access and slippers. There was also a high-quality GHD hairdryer and you could ask for GHD straighteners if you wanted them. Strangely though there were no bathrobes and no coffee machine. Neither of these really bothered me and there is free coffee and tea in the lounge if you wanted it. The Wi-Fi was free and a good speed.
The bathroom

As is normal in many New York hotels, the bathroom only had a shower but it was very spacious and even had a mirror in it. I also liked the clever hole in the shower screen which meant you could turn on the shower without getting in and let it warm up or put your toiletries in from outside. Again the decor was modern and upmarket with a slight Art Deco vibe to it.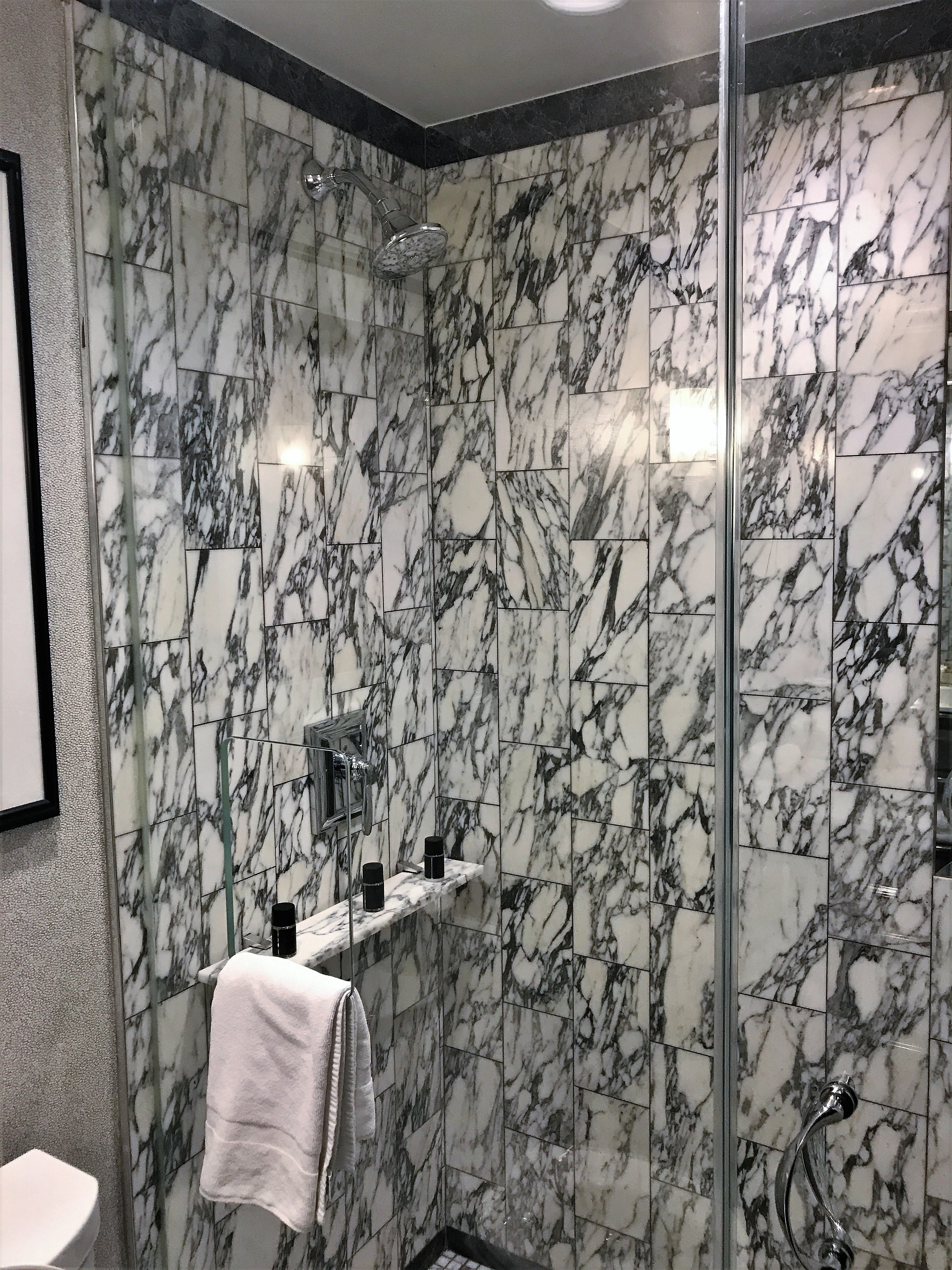 The toiletries were a brand called DayNa Decker which I had never heard of. They looked smart and came in large size containers. The scent was a bit floral for my taste but they were good quality products and did the job.
The Terrace Lounge

One of the perks of staying at the WestHouse is the lounge which everyone gets access to. There is a lovely outdoor terrace but as it was -4° outside I didn't really fancy a drink al fresco, hence the library photo above! I would definitely like to stay in the warmer months to get the use of the terrace.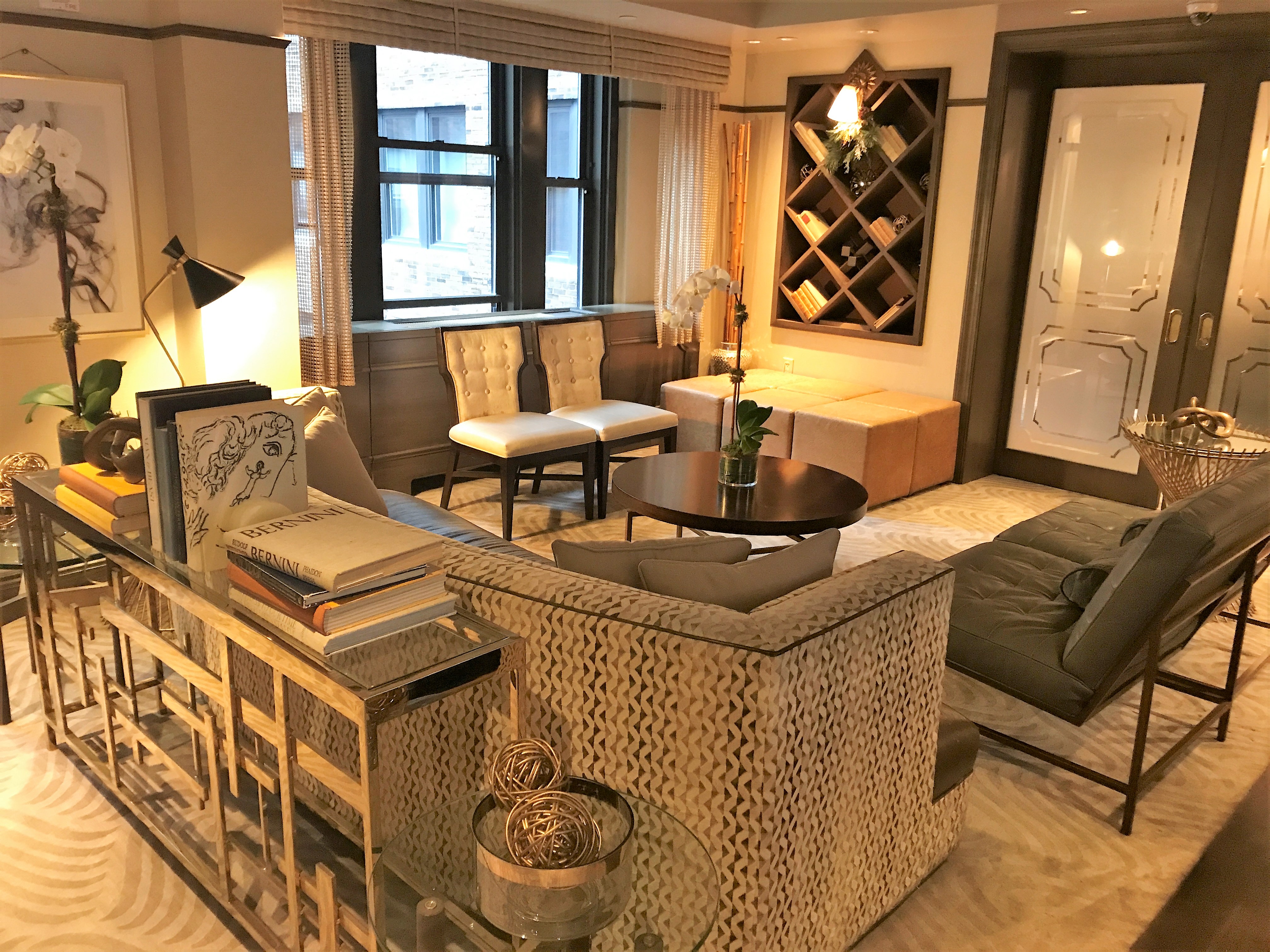 I did make use of the other facilities though. They serve breakfast every day until a civilised 10.30am on weekdays and 11am on the weekends. I was there on a weekday which meant there was a full cooked selection available but looking at the reviews on TripAdvisor it appears that at weekends it is a cold selection only (it gets 4.5/5 on TripAdvisor).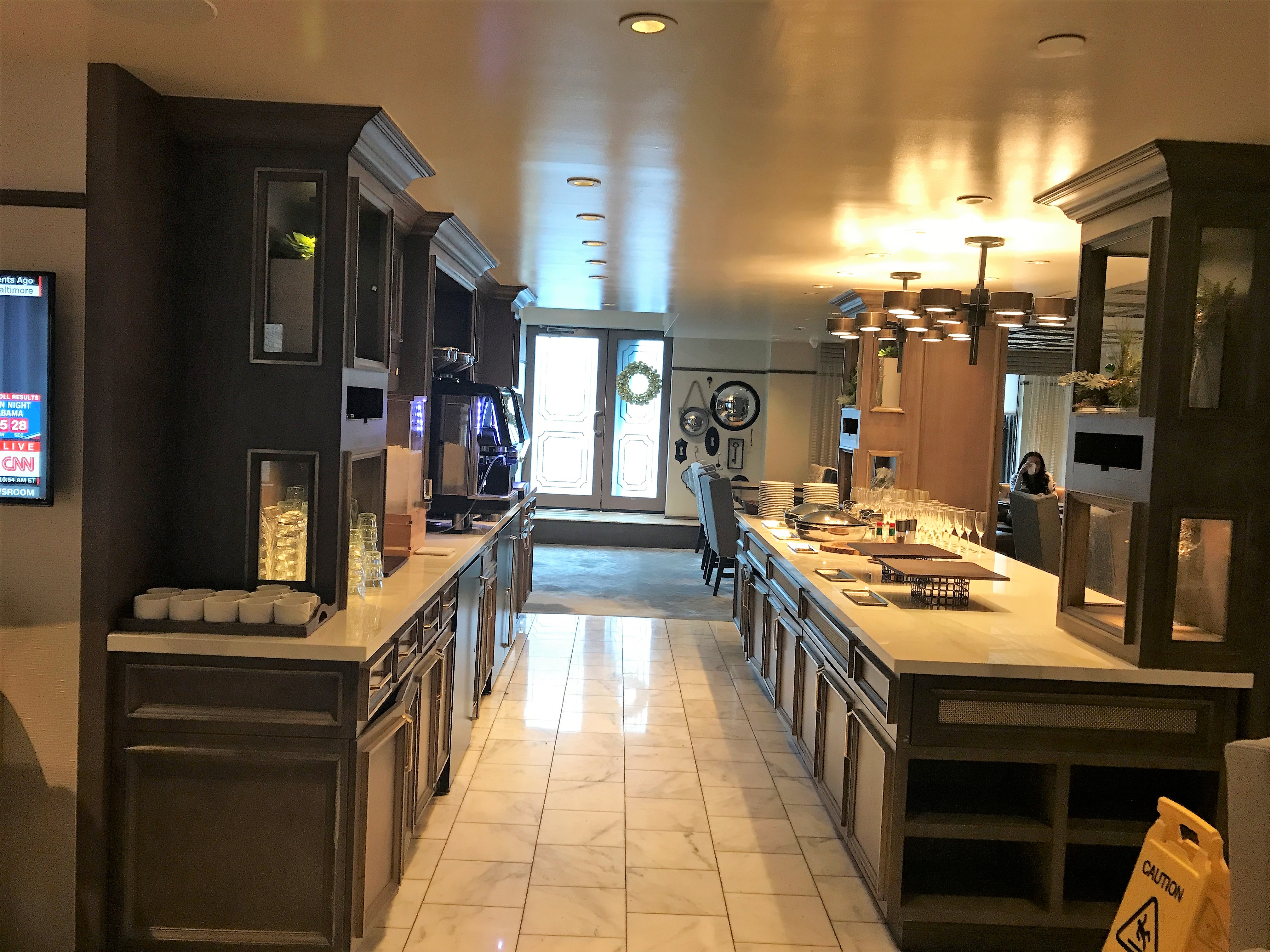 If you are not a fan of cooked breakfast you may have found the selection a little small. For the cold foods there were a couple of types of cereals, toast, pastries and yoghurt. The only fruit was in whole pieces. There was plenty of choice with the hot selection though. Each day they had a different egg dish such as frittata or scrambled eggs. This was accompanied with bacon, sausage and potatoes. There was also a sweet hot dish each day such as pancakes or French toast. The staff in the lounge were generally excellent and the dishes were topped up very regularly. There were a couple of juices too and 2 very good coffee machines. I liked that take away plates, cups and cutlery were provided so you could take it back to your room if you wished.
During the day there were a few soft drinks and tea and coffee that you could help yourself to.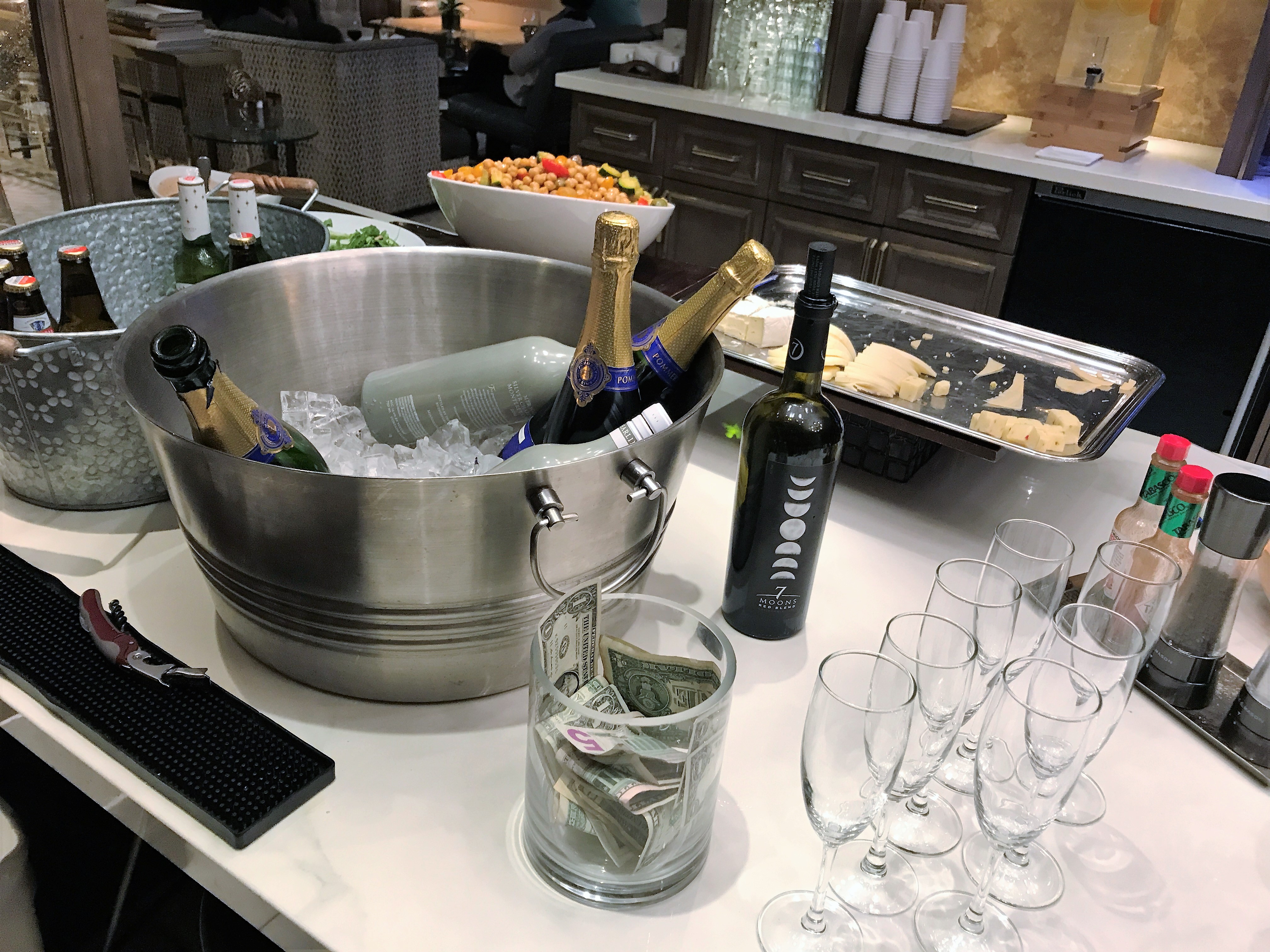 In the evening, there were free drinks and food between 5-7pm. As I had eaten a big lunch I was only planning to grab a snack in the lounge to eat but I was surprised that there was enough for a full meal. There wasn't a huge choice but it was high quality. There were a couple of salads, cheese, bread and 2 pasta dishes – one vegetarian. I had the pasta with shrimp which I was slightly wary of given that pasta dishes and buffets are not normally a good combination. I was very pleasantly surprised by the pasta. It wasn't overcooked and the sauce was really delicious – easily restaurant quality. It was so good I had seconds.
Other than the downstairs bar which is open in the evenings there is no restaurant or room service in the hotel so you need to take that into account if that is important to you.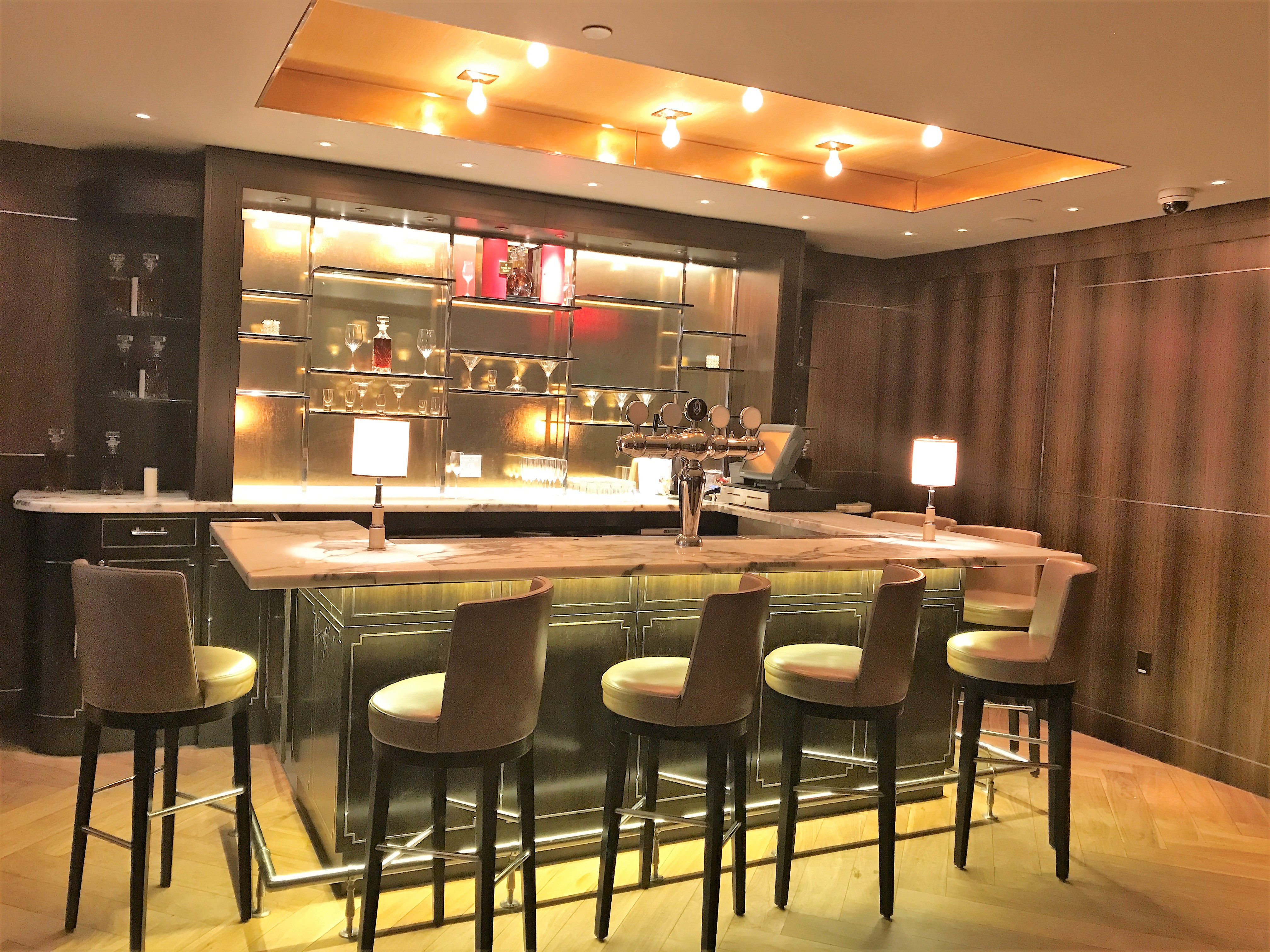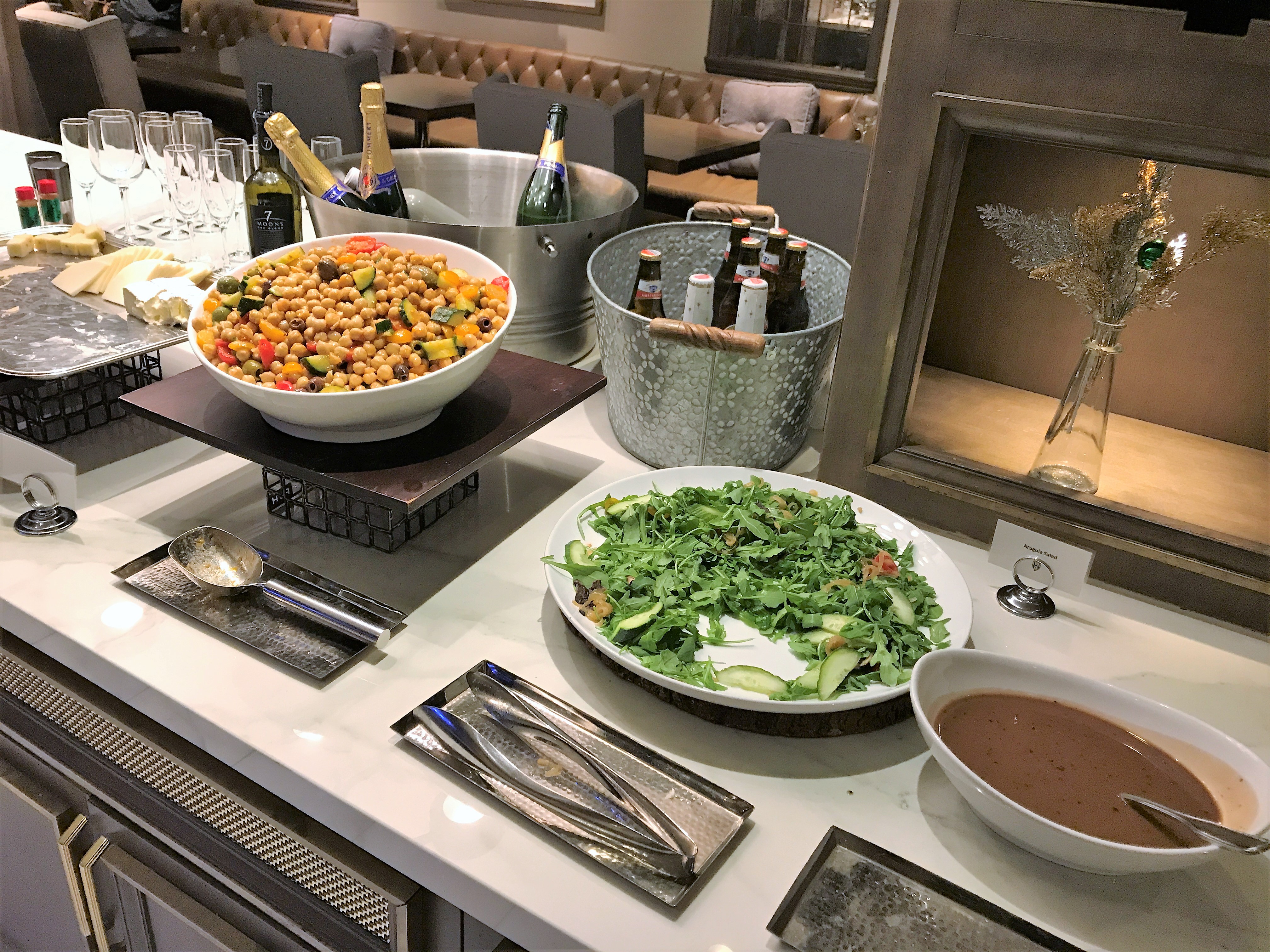 To drink there was a choice of champagne, wine or beer. I was really surprised to see real French Champagne which was Pommery. I decided to stick with wine. The drinks are served by the staff but the measures are definitely very generous. This is probably helped by the prominent tip jar next to the drinks! They also came round and offered top ups just before they finished serving which was good. The wines were by 7 Moons and it was a blend of grapes. It was pretty cheap and cheerful stuff but inoffensive to drink.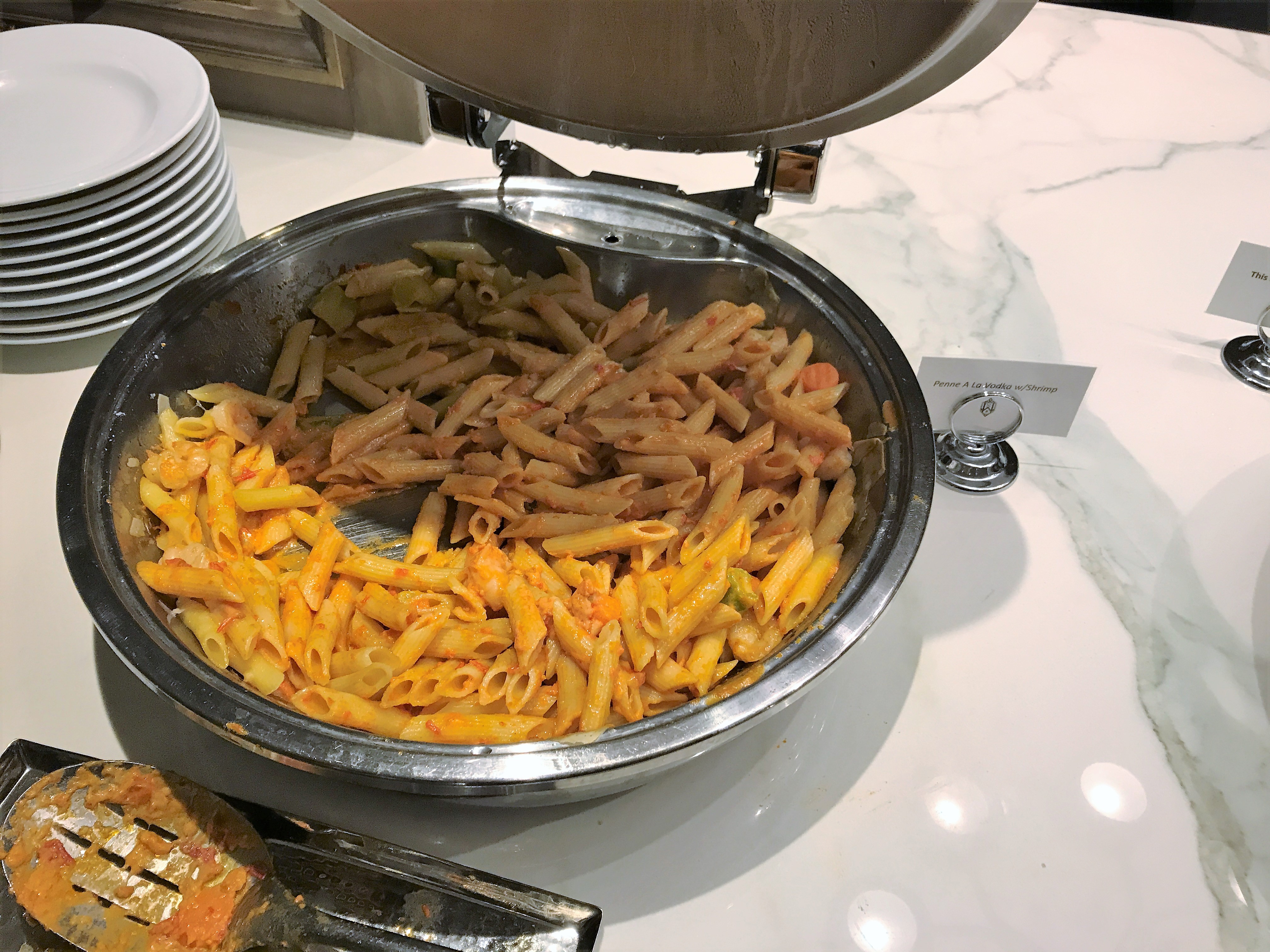 How to get it cheaper
One of the first things I would do if I wasn't going to book through Kaligo would be to join the SLH loyalty program through the American Express deal. I wrote about the SLH scheme in this article. This potentially gets you an upgrade as well as early/late check-in and a discounted rate. You could also compare the rates with using the hotel direct as they offer a best price guarantee as well as regular offers. Finally, you could look at the usual online providers such as eBookers or Expedia combined with cashback.
Conclusion
I find a lot of New York hotels disappointing for the money you spend but I felt that I got value for money here even though it was fairly dear at £327 a night. Prices for the hotel start from £129. It was peak Christmas shopping period which made it more expensive. You do also have a to pay one of my least favourite charges – a resort or residents fee – of $45 per night too. I just wish hotels would include this in the price as it is a misleading way to charge consumers as it is not optional.
I would definitely come back to the WestHouse hotel as my first choice for this area of New York. The staff were excellent, the room quiet and comfortable and you can get your money's worth if you make full use of the lounge.