How to Redeem Virgin Flying Club Miles
The Virgin Flying Club has recently made a few changes, making this program worth a second look. You can see a run down of the most exciting changes here, but the main one to look at is the addition of KLM/Air France to their list of partner airlines, opening up a lot more routes to earn and spend miles on.
Miles earned through the Flying Club program can be redeemed on flights, cabin upgrades, companion seats, flights with partner airlines, stays at hotels, spa treatments and even on wine.
Although they are not the best value for using Virgin miles, the ability to transfer into IHG or Hilton points is very useful in the current situation where you could use it on a staycation.
You are able to gift miles, as well as boost your miles by purchasing them on special, or making the most of the 'Miles Booster' option, which allows you to earn a bonus on flown points. You can also purchase reward seats using 'points + cash'.
Finding and booking redemption flights with Virgin miles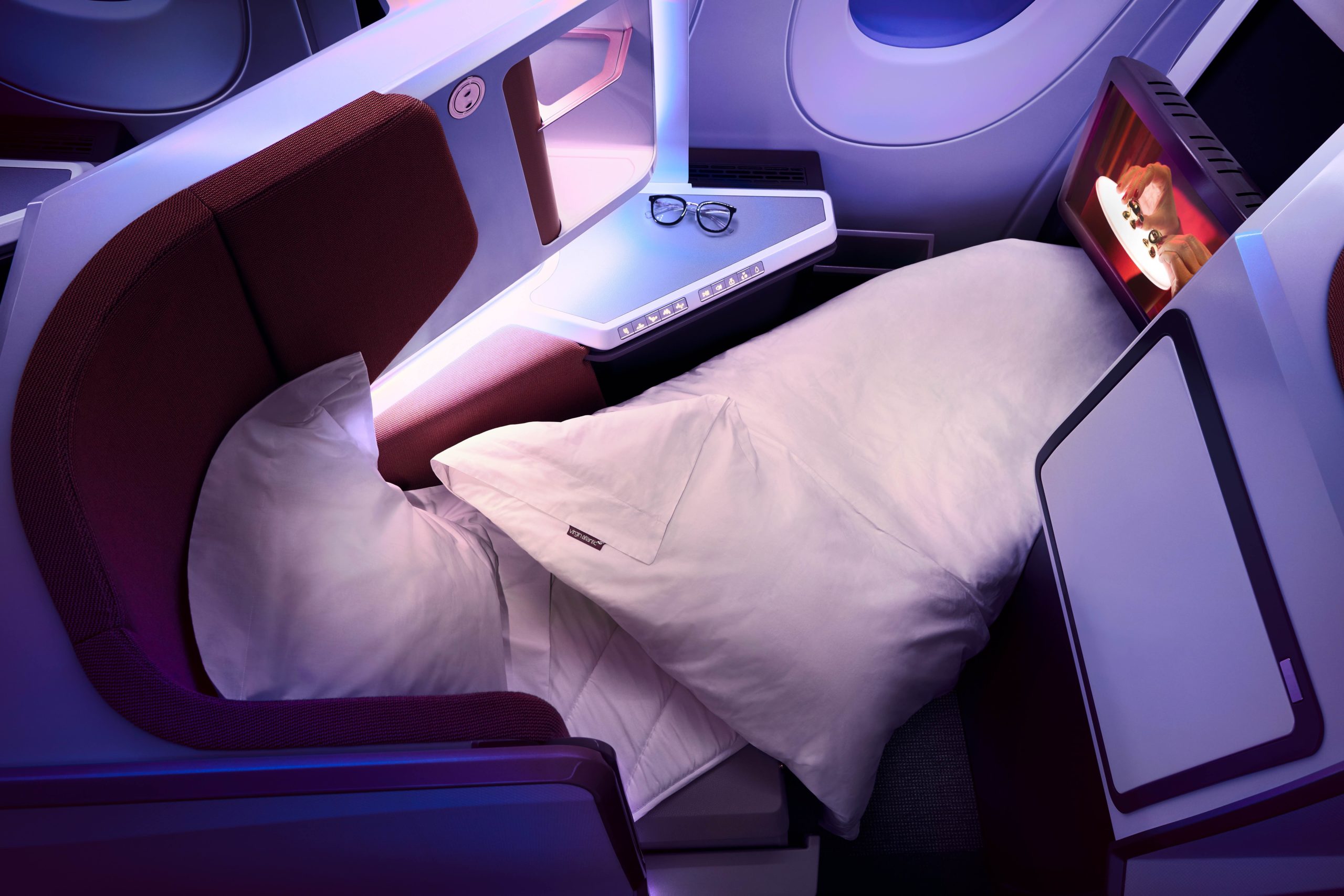 To redeem miles, you can log into your account on the Virgin website. From there, you can search for reward flights directly with the airline, as well as Delta redemption options. Before you get to this point, I would recommend using Seat Spy as you can see an entire year in one go in every cabin if you want!
If you want to redeem your miles with a partner airline, you can sometimes go directly to that airline's website and search, or it may be easier to call the Virgin Flying Club hotline, where they can help you with availability and booking. I have always found them very helpful. You can also try searching for reward seats on partner airlines using a program like awardnexus. Also, remember – you cannot mix partners on reward tickets and many will not allow one-way flights either. Hawaiin definitely does though as I booked one.
Virgin release award seats on Virgin Atlantic and other airlines 330 days before departure, so as always the advice is to try to redeem on the day they are released. Also, stay flexible and use the five-week search option online.
Trying to get availability on other airlines except Delta is pretty tricky in my experience. However, now could be a good time to look at booking something with the reduced demand for travel.
Here is the standard reward chart on Virgin Atlantic: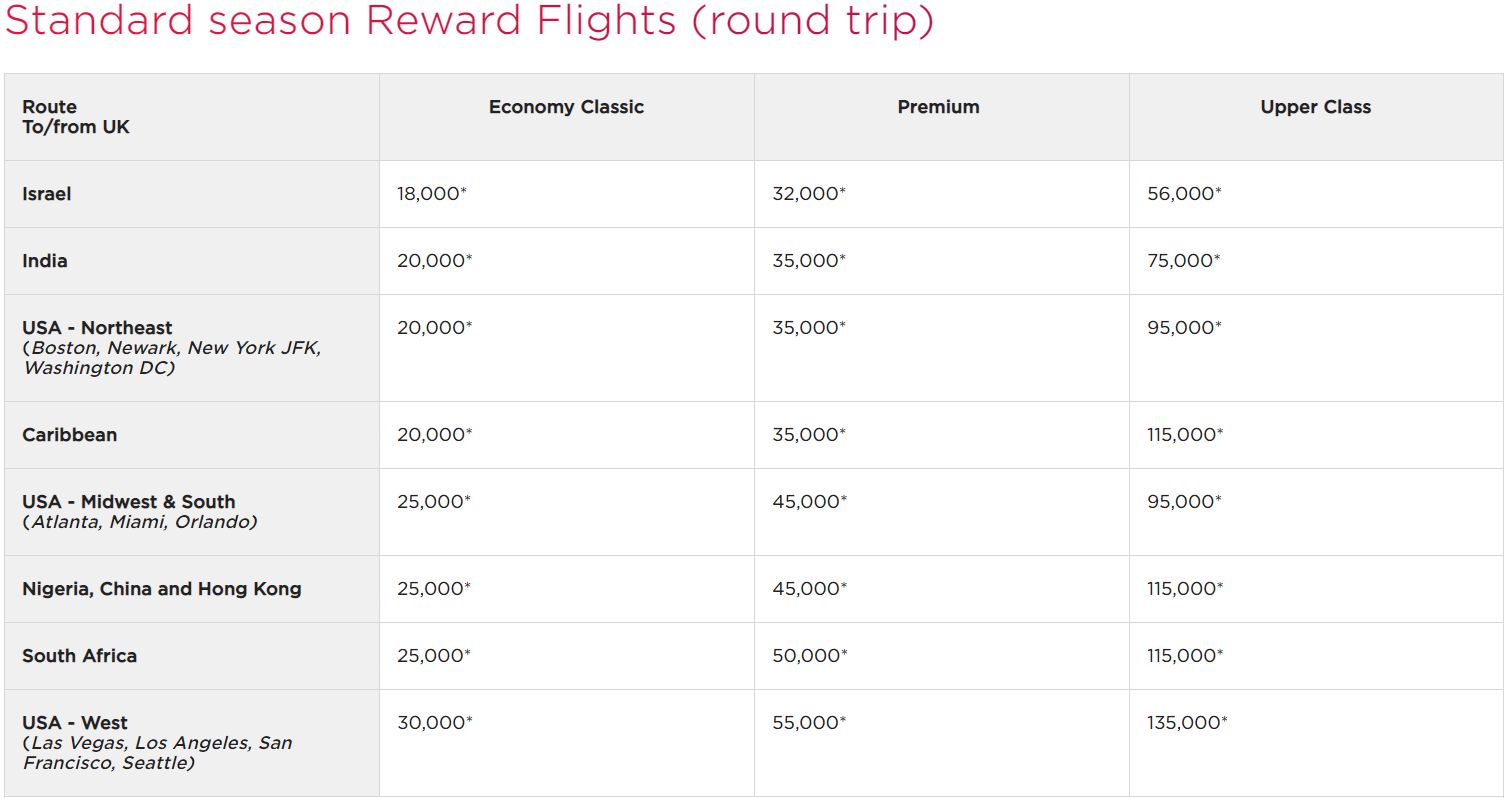 The cheapest reward flight (round-trip) using miles on Virgin Atlantic directly is London – Tel Aviv, Israel, starting in Economy for 18,000 points or 56,000 in Upper (note that you get a 15,000 point bonus when you sign up to the Rewards+ credit card). This is a great way to experience a business class product for a low amount of miles. Plus you can milk the lounge for a few hours too!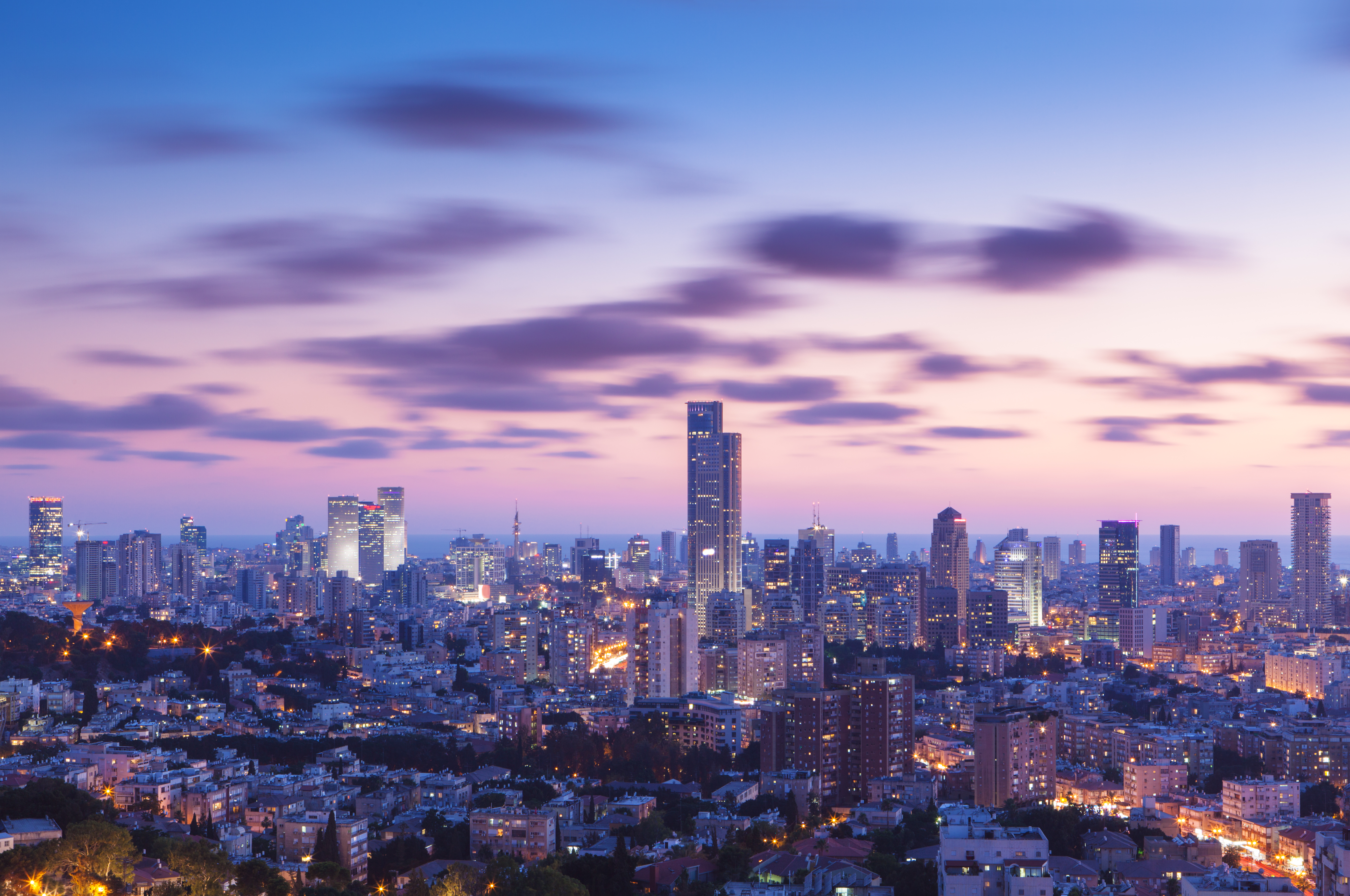 You can see the full breakdown of points needed for each destination on their website.
Upper class is definitely worth checking out – check out our recent review of their cabins here. You can get Upper Class Virgin flights between the UK and the U.S for as little as 95,000 miles return to the East Coast.
Flights obviously cost a little more in peak season, and don't forget that taxes, fees and carrier-imposed surcharges apply, so make sure you factor that into your search. Taxes and charges are pretty expensive on Virgin at around £650 in Upper Class, but they are similar to BA.
Also, if you can't find the dates you're looking for, try searching for nearby cities; for example, if you can't find flights to L.A, try searching for San Francisco. Or to New York City – try searching for JFK instead of Newark, etc.
One of the best things about redeeming on Virgin Atlantic itself is that you still earn tier points, so two Upper Class redemptions in a year could be enough for silver status.
Upgrades
You can also use miles to upgrade. The advantage to this is that you still earn tier points and miles on the original booking class. Be aware that if you upgrade, any taxes and fees are non-refundable even if the booking itself is refundable. The exception is if Virgin cancel the flight or can't give you the upgraded seat.
You need to check the usual miles availability in the new cabin you want to upgrade to (P class for Premium or G class for Upper Class if you plan to upgrade using Miles.) You can even do this at the airport which is very useful. If there are multiple passengers travelling on the same booking, all passengers in the booking must upgrade.
Examples of pricing from Premium to Upper Class:
US East Coast Off peak 47,400 return
US East Coast peak 57,400 return
US West Coast & Miami peak 77,400 return
US West Coast & Miami off-peak 67,400 return
Best value reward routes on partner airlines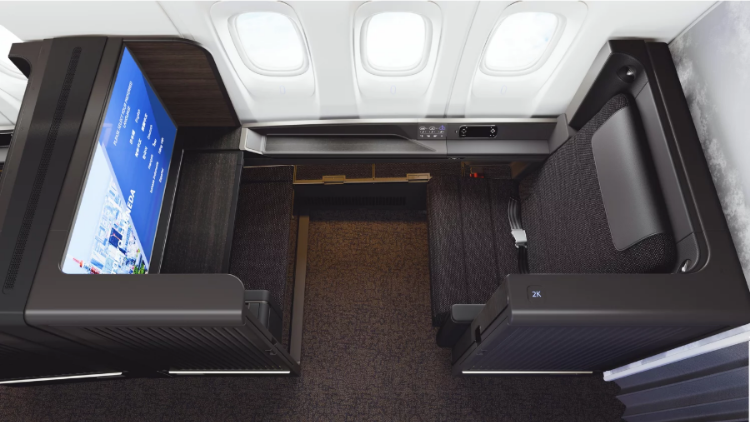 As mentioned, the highlight of this program is the partner airline flights. There is a diverse selection of partners and joint venture partners including:
Air France
Air New Zealand
All Nippon Airways
Delta
KLM
Hawaiian Airlines
Jet Airways
SAS (earning only)
Singapore Airlines
South African Airways
Virgin Australia
Some of the best redemptions are:
ANA first class return to Tokyo for 110,000 miles or business for just 95,000 miles. This is much cheaper than the British Airways equivalent. Check out our recent trip to Tokyo with ANA here (there may or may not have been lots of champagne involved – one of the many perks!).
Delta One Suite non-stop return flights between mainland Europe and the U.S are only 50,000 Flying Club miles each way. For example, fly from Paris to L.A, or Amsterdam to NYC for only 100,000 points return. You also won't be hit with hundreds of pounds in fees and taxes.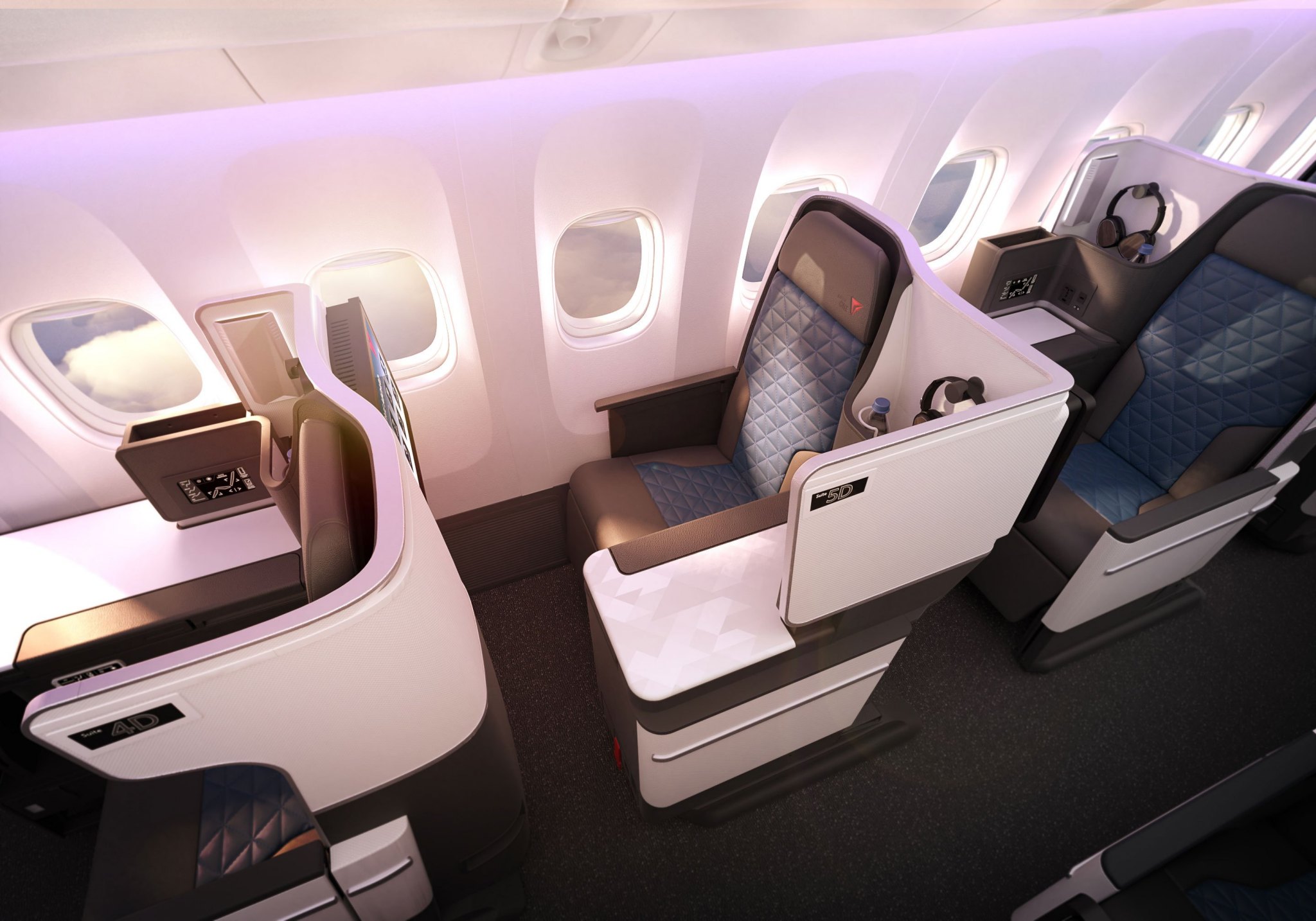 Business Class on Air France or KLM to the Caribbean (with some extra destinations that aren't available on Virgin's network). Flights cost 48,000 points each way + fares, taxes etc.
Hawaiin offers some interesting routes such as Honolulu to Tahiti for 95,000 in business class return. It also provides another option from the US to Hawaii and has a better product in business class on many routes than the main US airlines. In normal times it has flatbeds on some routes from Los Angeles, New York, Boston, Seattle and San Francisco. West Coast US to Hawaii costs 80,000 return in first class.