Today's review , L'Oscar hotel London, is by Benjamin who also wrote about his stay at Shangri-La at The Shard.
Location
L'Oscar is right next to Holborn Tube station. The location is fantastic, with all the amenities of Covent Garden and Theatreland in easy reach, but it's also just slightly hidden, so can be an oasis of calm in the middle of the crazy West End.
Hotel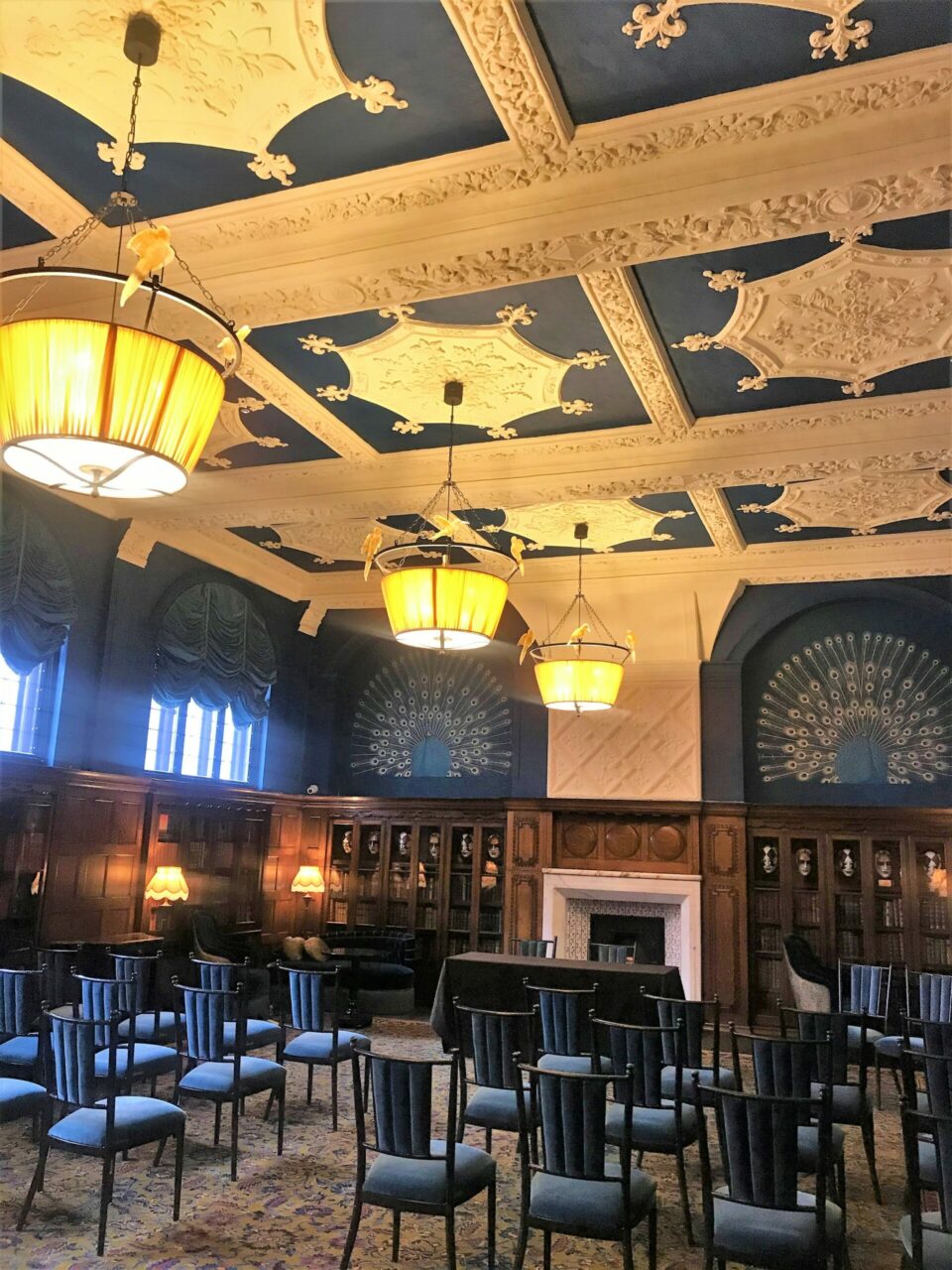 Entering L'Oscar hotel London is like entering another world. A very luxurious, opulent, and alcoholic other world. Housed in a building that was once the HQ of the Baptist Church, it's now a Jacques Garcia masterpiece, where decadence rules. Named after Oscar Wilde, the entire property is injected with the presence of liberal writers and artists, including the Bloomsbury set, to create a refined, yet playful space that constantly surprises. I thought it may be a bit tacky when I looked at the website, like some sort of cheaply themed restaurant, but this is about as far from tacky as you can get.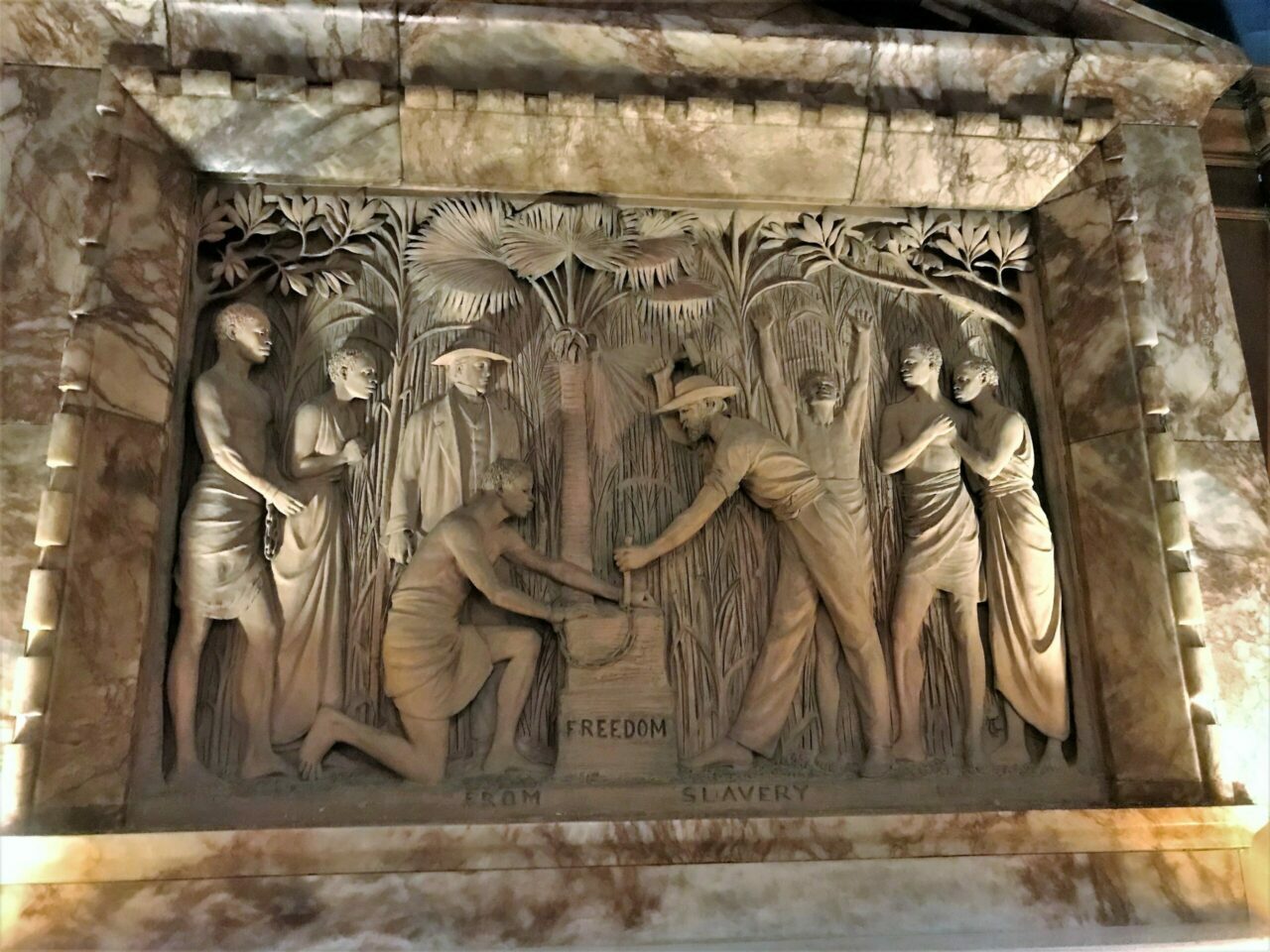 The furniture is all antique and Lalique, the bedspreads are manufactured at a special site in Germany (and cost £8k a piece), the soaps are flown in from Italy and the cocktail menu includes one drink named after each of the seven deadly sins. In short, I had an amazing time here and will be back!
Check-in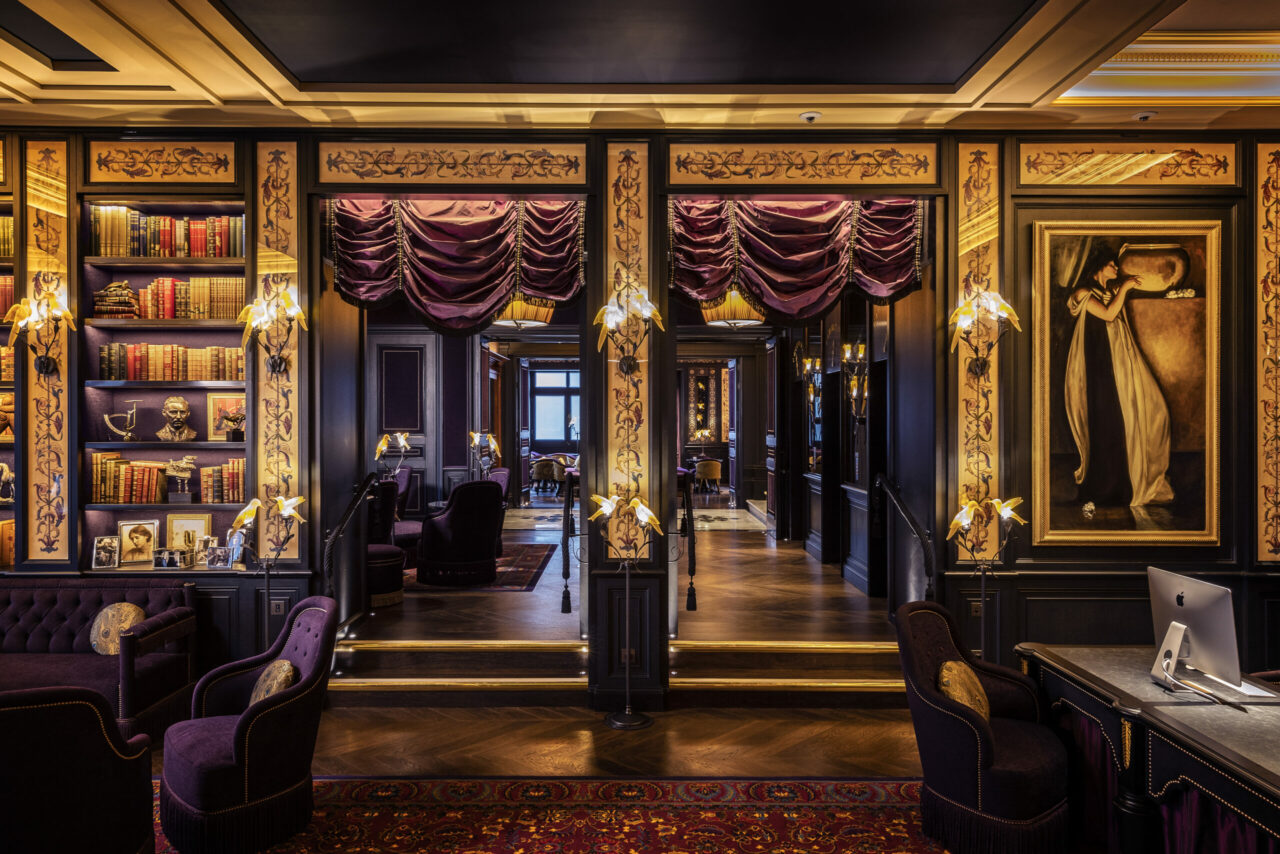 The staff are absolutely wonderful, as are their uniforms which look like they came straight from a Paris catwalk. Yet there isn't a hint of snobbery as you may find in some properties, with guests treated like family members.
I'd booked through Amex FHR and was properly spoiled with an upgrade from a deluxe room to an incredible junior suite. Fresh fruits, chocolates and homemade macarons were replenished daily and my breakfast was served in the room with no extra surcharges (highly recommend the eggs with avocado smash on sourdough). I also received an F&B credit of $100 which the hotel equated to £85, unlike my previous stay at the Shard where it had been closer to £60. There was a true sense of hospitality, with no desire to 'nickel and dime', which gives the hotel a true edge over other luxury properties.
You can also get similar benefits through our partners GTC:
100 USD hotel credit
Complimentary full breakfast for two daily
Property will offer early check-in and late check-out upon availability
Property will offer upgrade at time of check-in – subject to availability
Room – Junior Suite
To say my room was plush is an understatement and I almost cried when I had to check out of it. The bed was possibly the most comfortable I have ever slept in. In terms of other amenities, everything was perfect. Beautiful robes, slippers, extremely high-quality bath products from Roja (as well as the aforementioned Italian soaps), power points in all the right places, and proper black out curtains.
I noticed there wasn't a clock and the reception team offered to provide one right there and then if I wanted. You can't get better service than that. Whilst there were two decent-sized wardrobes, there was a lack of drawers, which would probably be a pain on a longer stay, but didn't matter for my three nights. Based on the utterly incredible service, I know that if a guest pointed this out, staff would come up with a creative solution to this within a few minutes and happily help!
Other room types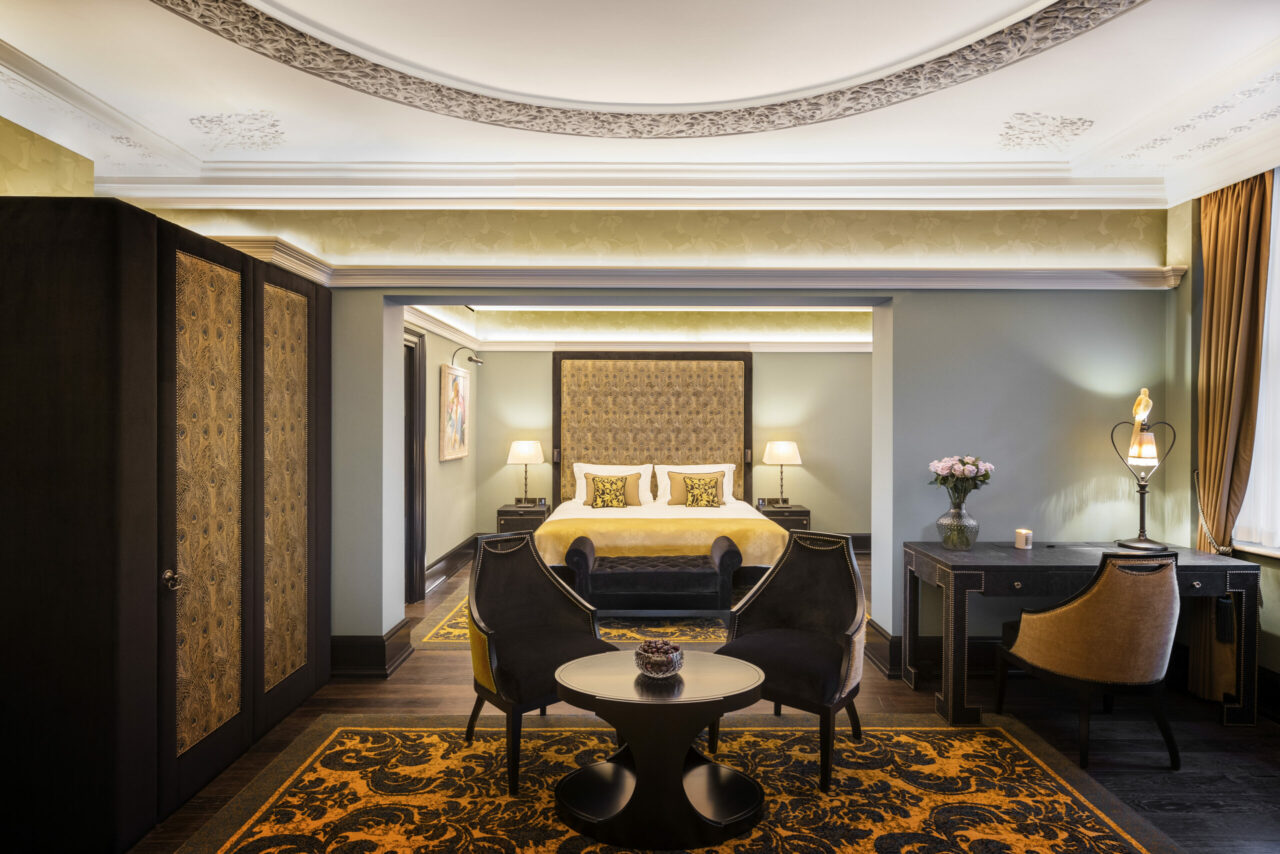 It's a boutique hotel with 32 rooms, each one unique. I had a bit of tour with Sarah, the lovely sales manager. From the small superior rooms through to the deluxe rooms, junior suites, suites, and two signature suites, including a duplex with its own butler's pantry, each room is different. Fireplaces with original unique hand-painted tiles are found in almost every room, and the Jacques Garcia headboards are works of art in themselves. The rooms on the lower floors have incredibly high ceilings which only add to the grandeur.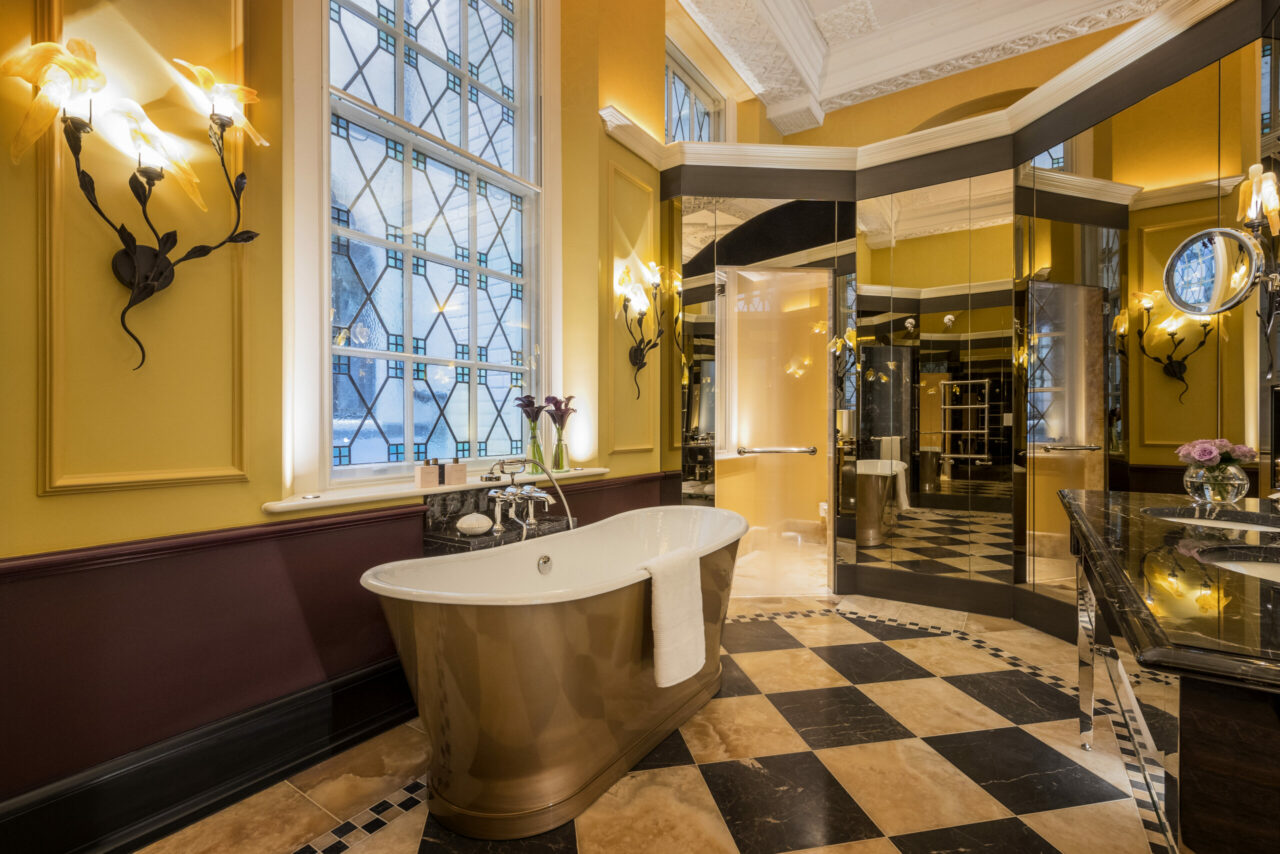 Food and drink

The bar/restaurant is fantastic and they have just employed a new chef who is trialling out all sorts of creative takes on old classics. One evening I wanted a drink after the bar had closed and it appeared at my room within 5 minutes.
There is also the spectacular Baptiste bar in the former sanctuary which is currently closed and is set to reopen in autumn 2021 following some refurbishment works, along with a private event space in the domed rotunda. A library and boardroom add to the conference and banqueting facilities, both as opulent as the rest of the hotel.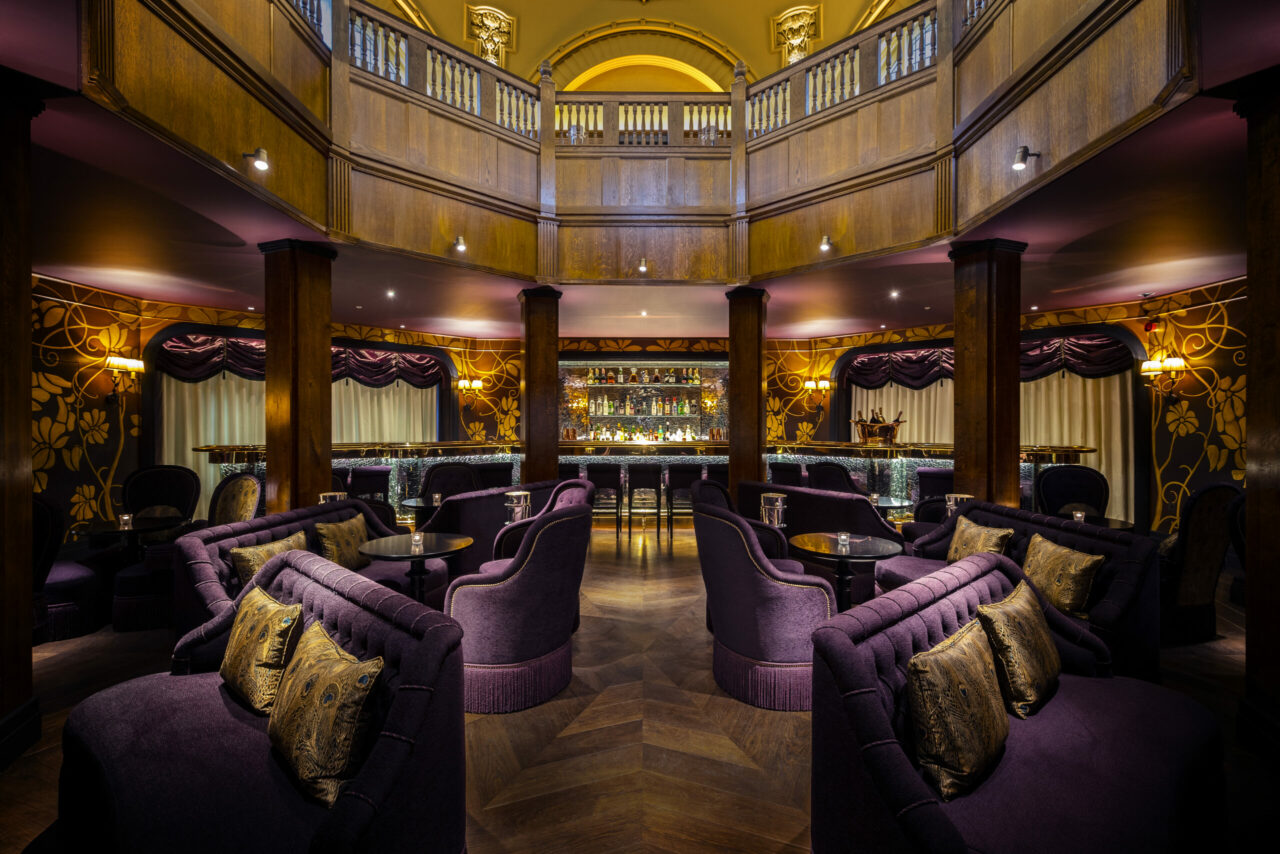 The hotel doesn't have a spa or gym, although there is an agreement for guests to use a gym a couple of blocks away.
If you're not bothered about hotel points/loyalty schemes, this is definitely a place to stay in Central London; a massive cut above other similarly priced properties with a unique personality and style.
A standard room starts from around £350.
You can find out prices and current offers from Debonair here.
Like our L'Oscar hotel London review? You can read more hotel reviews here.