Today's review, Shangri-La at The Shard, is by Benjamin Black, who is an avid luxury travel fan and will be doing occasional reviews for TLFL.
The Shangri-La is probably the most recognised hotel in London. You can certainly see it from miles away, occupying the 35th – 52nd floors of the 72 storey Shard building. I'd been wanting to stay for a long time and given the lack of travel over the last 18 months, a few nights there seemed like an ideal way to rapidly get rid of some hard saved money!
Booking
I booked through the American Express Platinum Fine Hotels and Resorts Programme, which meant I got a fourth night free, as well as the usual FHR benefits. I also used the new FHR prepay feature which meant I received 7 Membership Reward points for every GBP spent. The price was the same as the pay on checkout rate, but worth doing in advance for this reason.
You can also get similar hotel benefits to FHR by booking through TLFL's partners GTC.
Check-in at Shangri-La at The Shard

Arrival was smooth at about 8pm on a Monday night in Shangri-La at The Shard. Once I arrived, my luggage was whisked away and I took the express lift from the entrance lobby to the main hotel lobby on the 35th floor – where the views are already spectacular. The lobby is surprisingly small and the main hotel restaurant, Ting, takes up most of the floor. This makes a potentially rather intimidating space a lot more personable and friendly, although I noticed large queues a couple of times to check-in and out, which isn't ideal in the main thoroughfare between the lifts.
The hotel is currently doing a summer picnic theme, so there are beautiful flowers and displays right through the property, which add a sense of playfulness into quite a stark glass and steel structure. They have different themes over the course of the year, which makes for a varied experience for regular guests.
In terms of my fellow patrons, with few foreign guests due to covid travel restrictions, the clientele were mainly people looking to celebrate a special occasion like an anniversary for a night or two. Overall, I'd say you're definitely more likely to see the Only Way is Essex crew there than the Made in Chelsea crowd, so you have been warned!
The room at Shangri-La at The Shard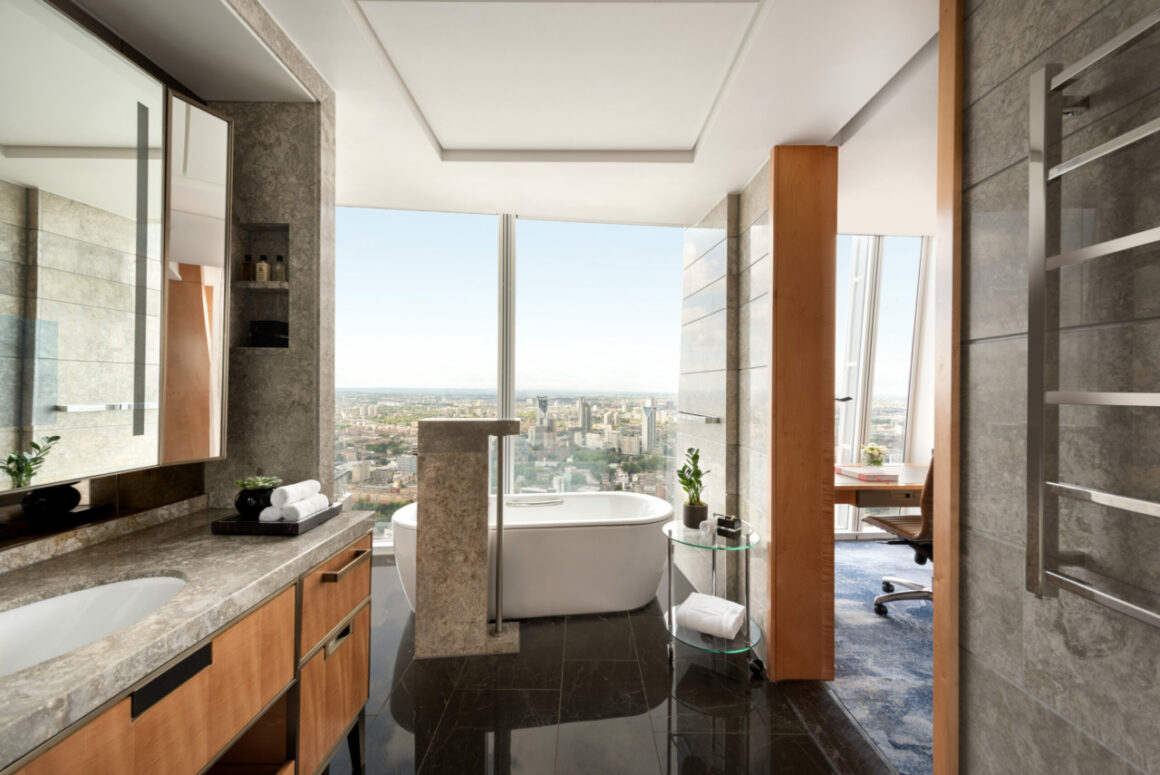 I booked a Deluxe City View room and was offered a complimentary upgrade to a Premier thanks to Amex, but I decided to splurge and pay a bit extra for an Iconic Room and was allocated one on the 45th floor.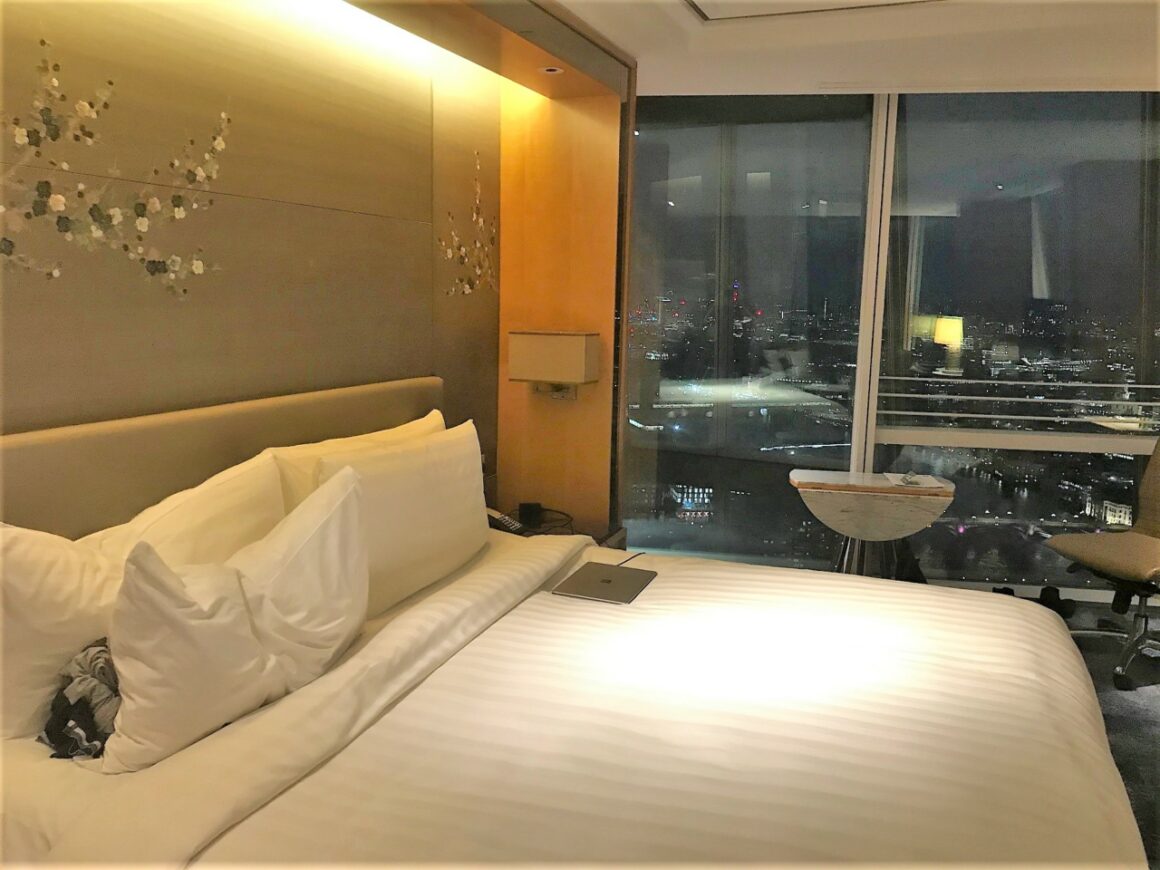 This is the highest category room before the suites in Shangri-La at The Shard and whilst a bit smaller than the Premier room I saw, it is surrounded on three sides by windows, offering incredibly views of the City, Westminster, and Canary Wharf through floor to ceiling windows. This is basically what you are paying for when you stay here. The touch of a button lowers the blinds and blacks out the room.
It was interesting that the upgrade also got me an additional extra – a view into other peoples' rooms and from theirs into mine. If my hotel neighbours are reading this review, next time I'll be charging and you're very welcome!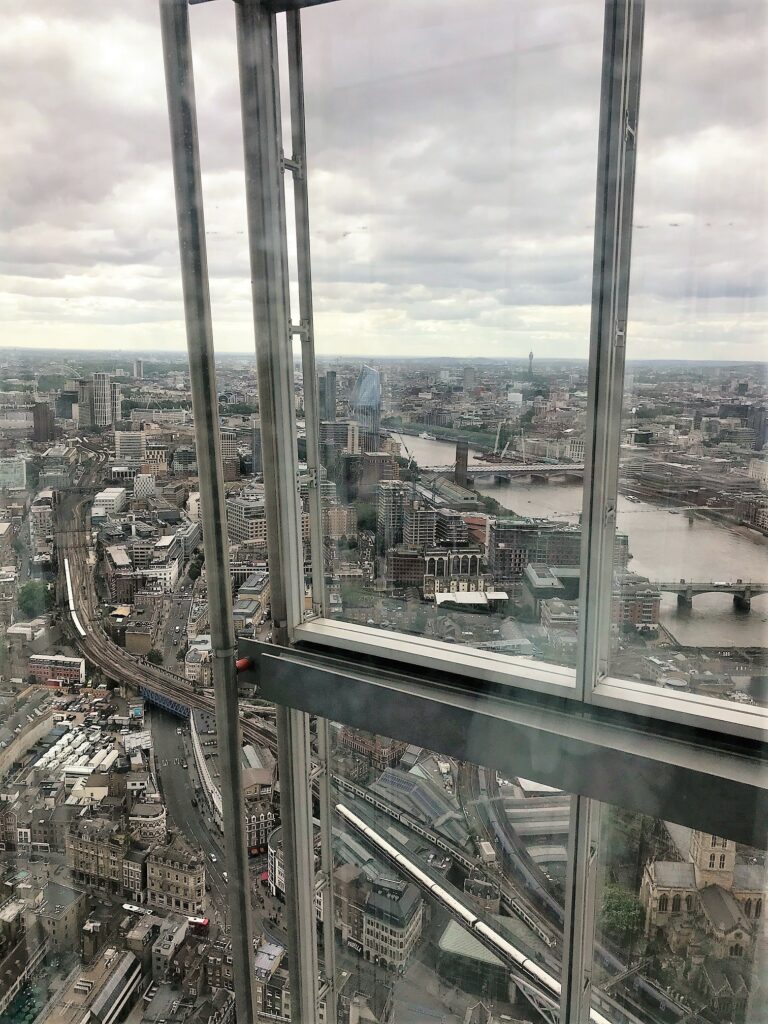 This is all due to a very strange quirk with the building design and a warning note was provided on the desk. Thoughtfully (and thankfully!) the affected windows have their blinds on a separate closing system, which allow privacy whilst ensuring that you can still enjoy the view over the City.
I was also surprised by how noisy the wind was up there one night during a gale, and I was very glad for my earplugs!
In terms of the room itself, everything about it was luxurious, from the bedding and bathroom amenities, to the carpets, and the general décor. There was plenty of storage space too. Complimentary water and Nespresso and various teas were provided, and there were sockets galore, including USB, for all my electronics. I'd cheekily asked for a welcome amenity and was given a chocolate cake – next time I'd prefer it not to have nuts, flour, or chocolate, and it should be red and come in a bottle from Rioja.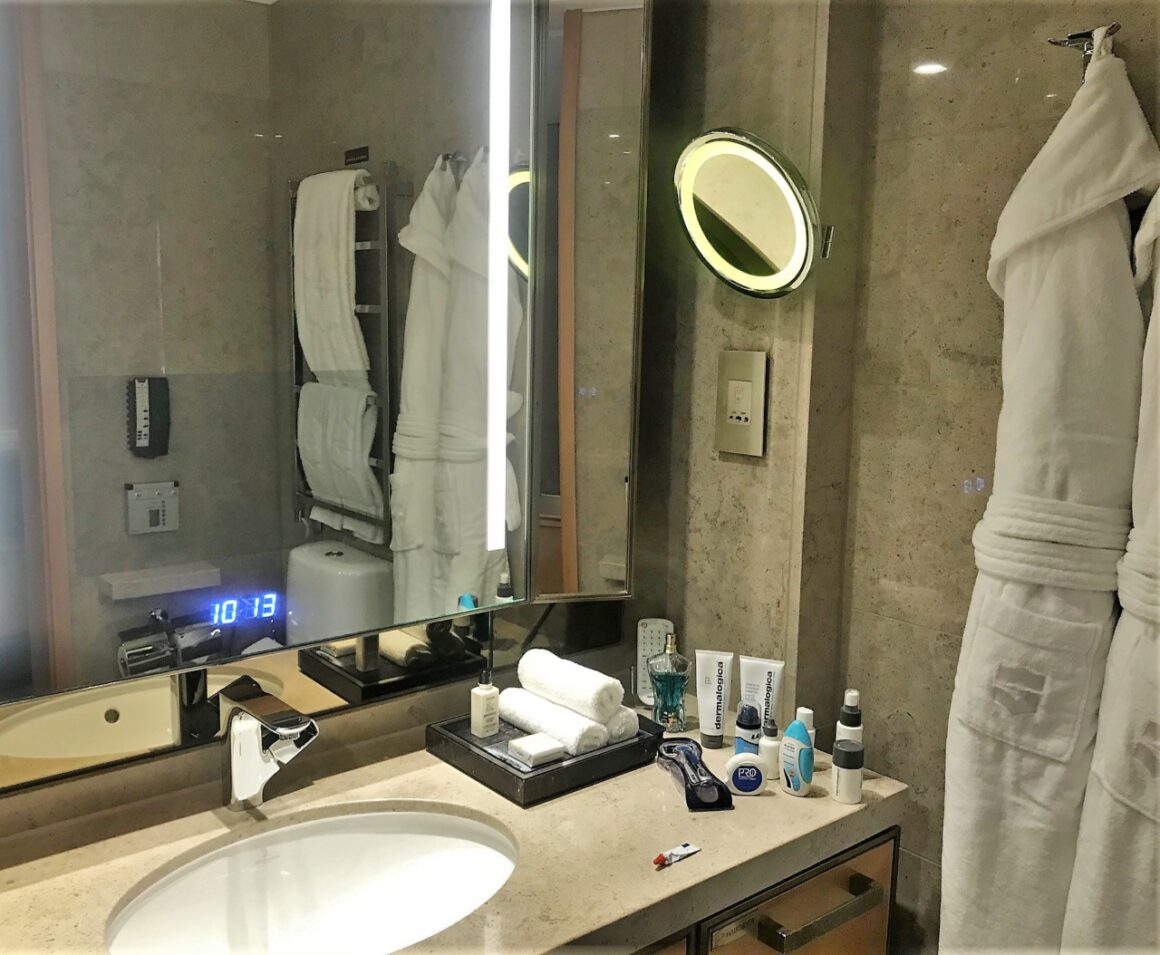 All the toilets are Japanese style with heated seats and nozzles to give you a wash, brush up, and potentially a shower if you get off the throne too early.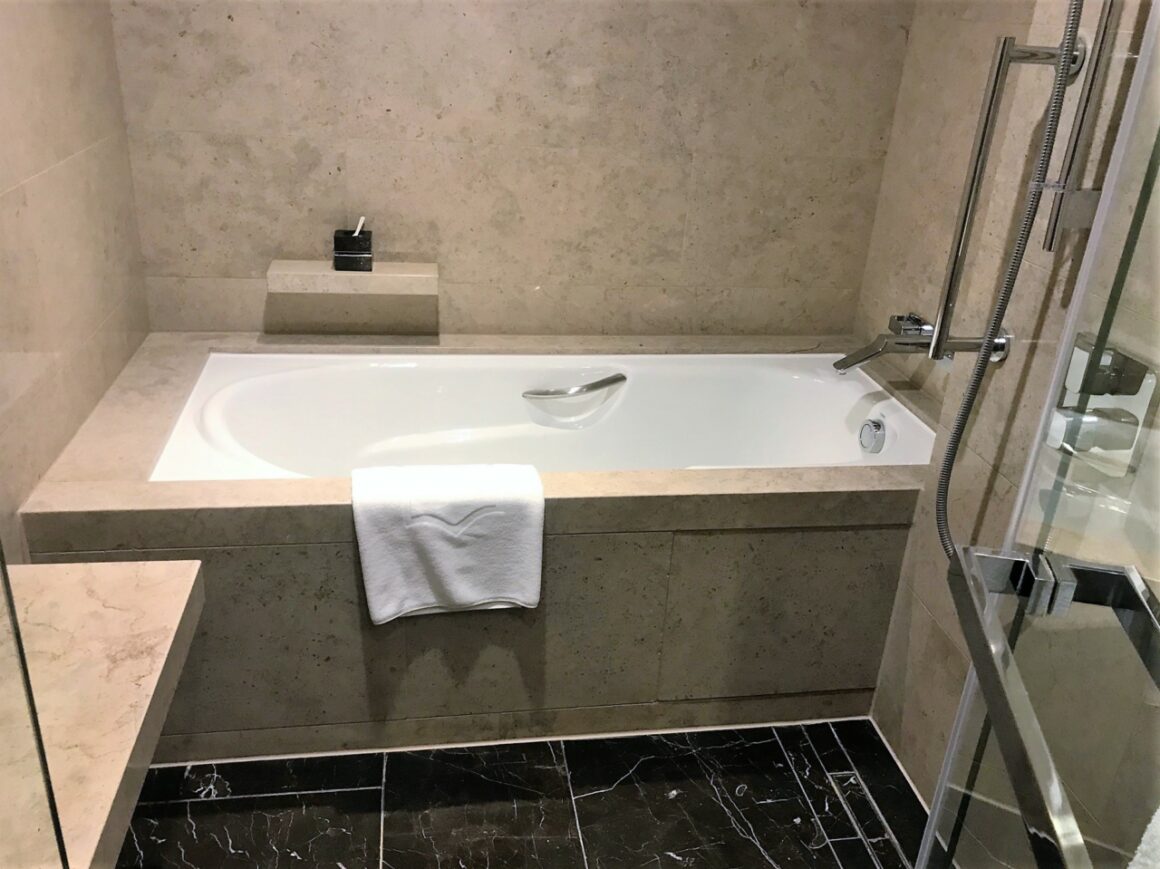 The bath and shower were in a separate wet room and there were plenty of bath salts, robes and luxury toiletries including dental and shaving kits, although surprisingly small towels!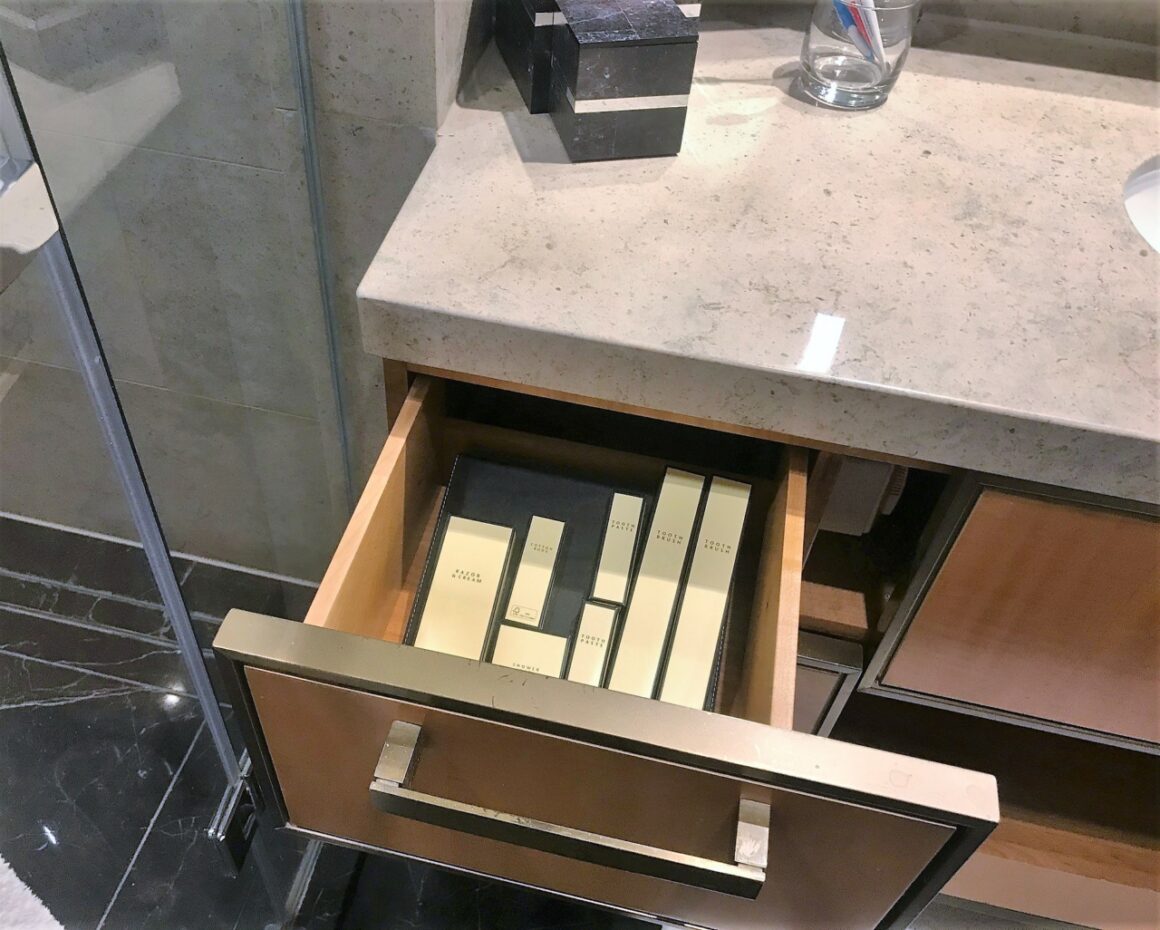 I had a tour of the hotel and got to see the Shangri-La Suite on Level 39 which is huge at 188m sq. This suite has its own private pantry, personalised stationery, offers a complimentary transfer to the airport, a telescope, and a Bose sound system in the dressing room, for audio related emergencies. At £10k per night, I doubt I'll be staying anytime soon, but it is one the most stunning spaces I've ever seen in a hotel and if you can afford to drop that kind of cash, please invite me when you stay there!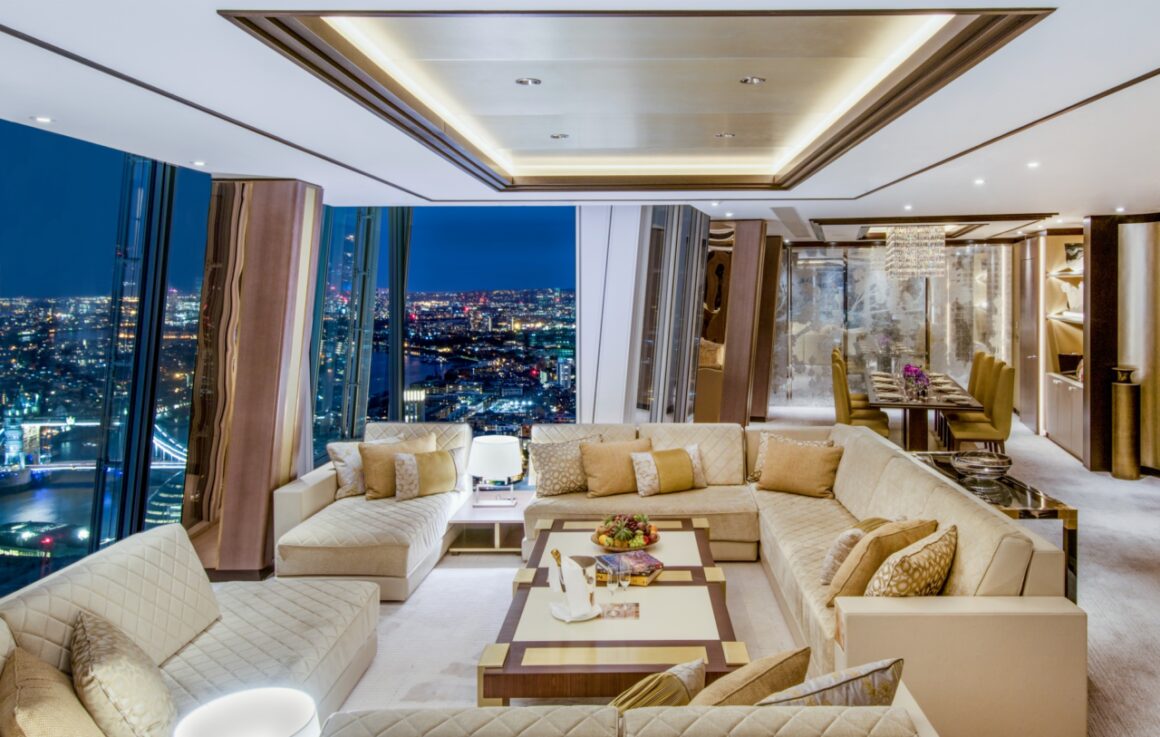 Food and drink at Shangri-La at The Shard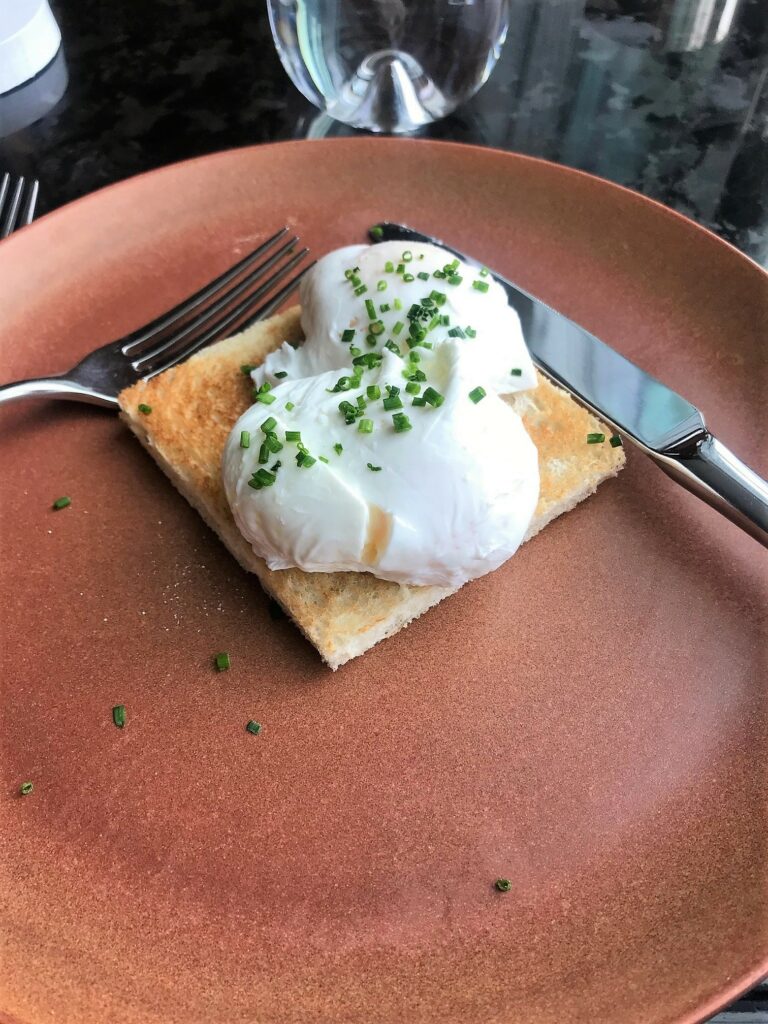 I had breakfast every day in Ting. The buffet is incredible, with options to suit every taste and dietary requirement. I hadn't had rice pudding for years! You can also order eggs any style which come perfectly cooked. One slightly bizarre protocol is that specialist egg dishes (such as eggs royale) are not included in the price, but it is perfectly possible to order poached eggs, toast and get some smoked salmon from the buffet. Even more strangely, these dishes are included in the room service breakfast which costs the same! The juices, tea and coffee are of an extremely high quality, although the hot chocolate tasted very much like it came out of a machine, which was a bit disappointing.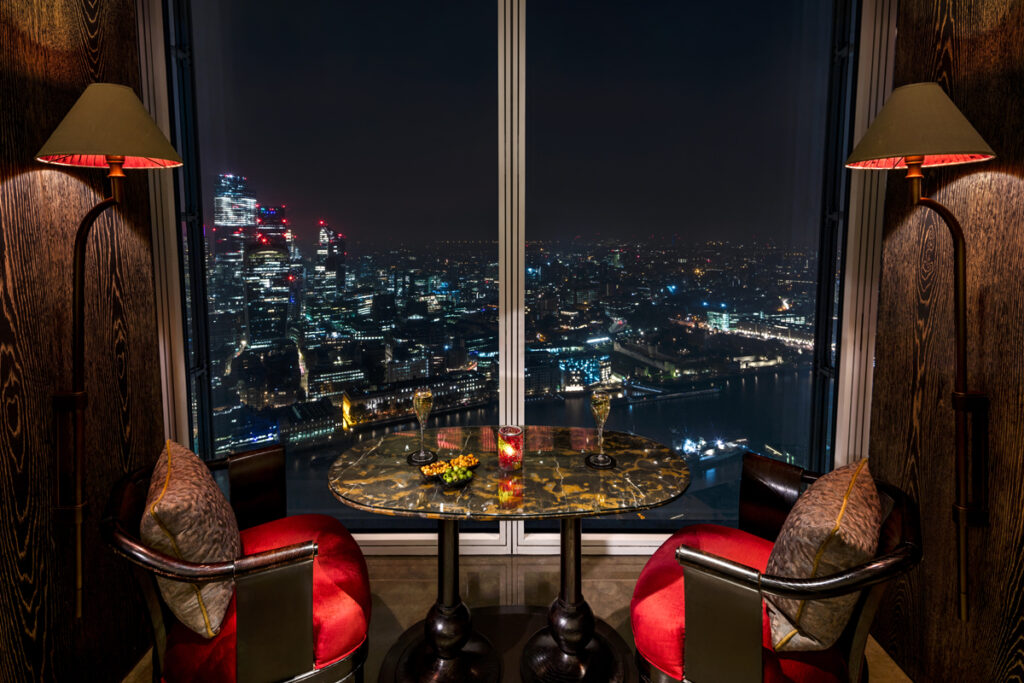 Food and beverage were excellent, although obviously overpriced as per all 5* hotels. I had drinks in Gong bar on the 52nd floor and dinner in Ting Restaurant and couldn't fault anything, which is always disappointing! Ting has a Western and Asian menu and Gong also serves sushi as well as Asian inspired cocktails which are delicious. Service throughout is superb.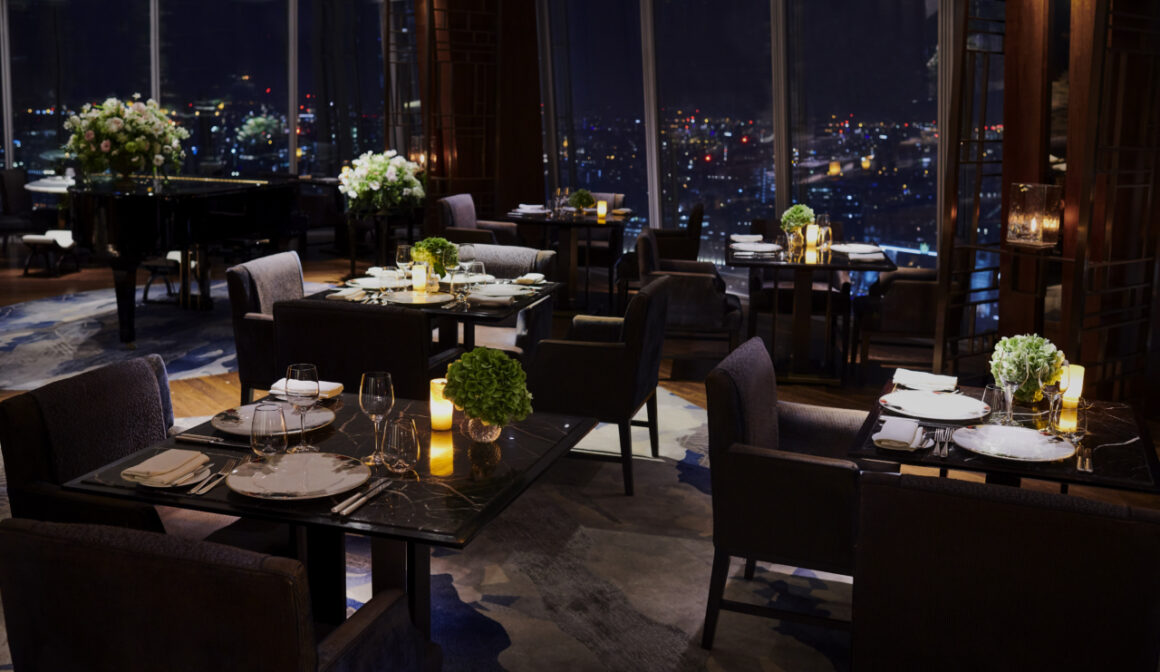 Shangri-La at The Shard Facilities

The hotel also has a small pool on the 52nd floor next to the bar. It's more for wading and enjoying the views than getting serious exercise, but there is also a gym. The sauna next to the pool also offers the same views – it's quite something to be in a hot sauna on a cold, cloudy English day, overlooking the whole of Greater London.
Unfortunately the pool and sauna close at 6pm, which isn't great if you've been out all day and are looking to unwind. If you're travelling with kids, they have 'kid friendly' pool hours twice a day. If you're not, make a note to avoid those hours!
Check out
My checkout experience was somewhat chaotic, which did put a bit of a dampener on my stay. I needed to use a porter as I had a lot of luggage but was waiting over 30 minutes for someone to come. When I went to check out I saw that the $100 resort F&B credit was exchanged for about £60, well below the current exchange rate, which they would not budge on, despite me having paid for the upgrade and several meals. This felt a bit 'nickel and diming' and left a slightly bad taste after what had been a wonderful stay.
Further chaos down the on the ground level with all sorts of supercars blocking the entrance meant that my total time from being ready to leave my room to actually driving away from the hotel in an Uber was well over an hour, which meant I was late for a meeting and not very happy.
Conclusion for Shangri-La at The Shard
Despite this less than ideal last impression, I still had a wonderful overall stay and would highly recommend it as an experience. It's definitely a special 'bucket list' hotel to tick off the list and if you do it, be prepared to open your wallet, relax and enjoy the view.
With GTC you would get these additional benefits at Shangri-La hotels:
Upgrade at time of booking, based on availability
Hotel credit USD $100
Breakfast for two
Early check-in/late check-out based on availability