If you don't have status and are travelling economy, you may want to get lounge access whilst you wait for your flight. It is also useful even if you have status but are travelling with other people that don't. There are a number of paid access lounges at Heathrow and Gatwick and most regional airports have at least one. There are also quite often a number of lounges you are entitled to use on a business class ticket. So how do you find out which ones? Check-in will normally just direct you to their own lounge.
Here I will look at the different ways to get access, using the No 1 Lounge at Gatwick for comparison of an average price.
Why use a lounge?
An airport lounge is the ideal place for you to escape the crowded, noisy departure terminals. You can usually find free snacks and sometimes more substantial food, plus a selection of alcoholic drinks at most lounges. Many lounges offer shower facilities to freshen-up, some even offer relaxing spa treatments. There is normally a fee for the treatments.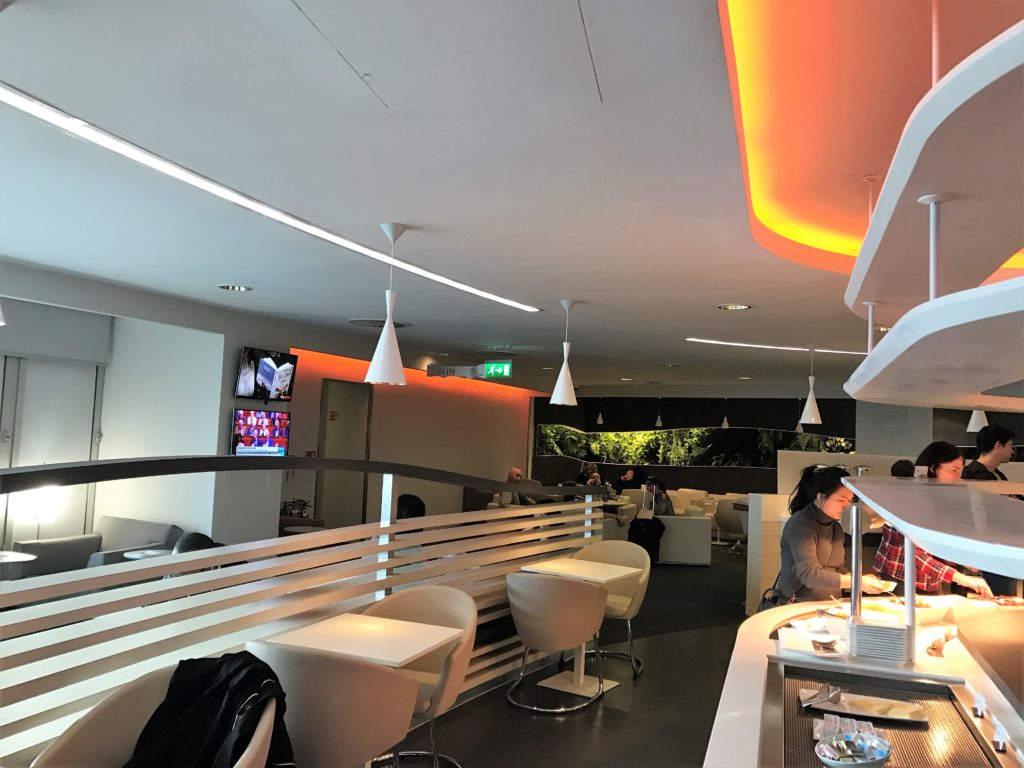 Holiday Extras
Currently this is one of the cheapest ways to get access for a one off visit if you have a BA Amex. There is usually a 15% cashback offer on Top cashback. The No 1 lounge would be £32 with £4.80 off for the cashback. You can access their website here.
American Express
If you have got an American Express Platinum card, you will probably use the Priority Pass which gives you unlimited free lounge access for you and a guest.  You may not, however, have had the chance to use the Centurion lounge benefit. If you are travelling to the States, then it is worth checking if your airport has a Centurion lounge. Generally, these are better than most US airline or paid lounges and are free to Platinum card holders. I particularly like the wine tasting area in the San Francisco one and the range of bespoke cocktails. You can also take 2 guests with you but you must remain in the lounge with them. There are lounges in Miami, Philadelphia, Houston, Las Vegas, San Francisco, Seattle, La Guardia (New York), Houston, Hong Kong and Dallas. If you have a different Amex or need additional guests you can  purchase access to the Lounges for $50 per day.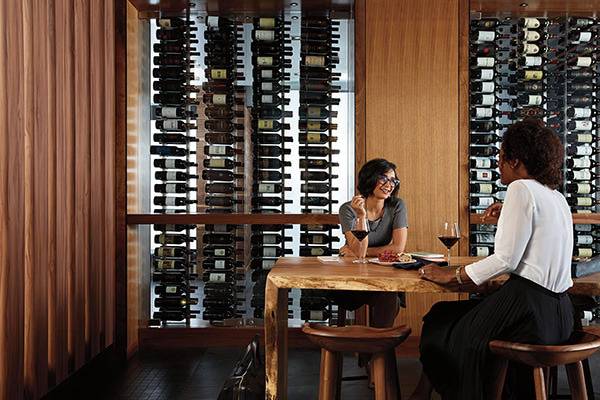 *Another option is the Preferred Rewards Gold American Express Card. If you apply for one of these you will earn 20,000 Membership Rewards points when you spend £2,000 in your first 3 months. This equates to 20,000 Avios. The annual fee is free for the first year, then £140. With the Preferred Rewards Gold you get
two complimentary Lounge visits per year with Lounge Pass.
*Disclaimer: Turning left for less is a journalistic website. Nothing here should be construed as financial advice, and it is your own responsibility to ensure that any product is right for your circumstances. Reviews are based primarily on the ability to earn miles and points and do not consider interest rates, service levels or any impact on your credit history.
Lounge Buddy – one of the best ways to find a lounge

Lounge Buddy is an app for Android and IOS which is very useful. It tends to be more expensive than using a company such as Holiday Extras.  You can find more information and prices here.
Even if you don't use it to buy access, it is a handy app for the frequent traveller. You can link it with your Tripit or Concur accounts and it will then add trips to the Lounge Buddy app. You can add additional information such your Elite status in airlines, credit cards and any memberships such as Priority Pass. Once you are ready to use a lounge, it will tell you which lounges you can access in your location or intended location. I have found it is not always 100% accurate but it is probably the quickest way to find a lounge. It also has reviews and plenty of pictures of each lounge.
Priority Pass
Priority Pass is one of the most cost-effective ways to get lounge access for a very frequent traveller. There are 3 levels of membership:
Standard Priority Pass membership
You pay £69 per year then pay £15 per visit. You would need to do at least 3-4 visits to make it cheaper than pay as you
Standard Plus Priority Pass membership
This costs £159 and you get 10 visits free, then they are £15.
Prestige Priority Pass membership
This costs £259 per year with unlimited access free
With all of them you get buy additional guests visits at £15.
There is usually a deal with Groupon to get 50% off standard membership or 25% off standard plus membership. The current Groupon offer is here.
You can find out more about Priority Pass membership here.
Ebookers – free lounge access
If you use Ebookers to book hotels, there is a new perk with their free BONUS+ program. Once you have completed 4 hotel nights in a year, you will get Gold membership. This entitles you to one free lounge visit via Lounge Buddy. If you stay 12 nights you get 2 lounge visits.