Reader Den wrote this review of Lufthansa business class and Hotel Indigo Ku'damm. If you would to submit a reader article please email [email protected]
I took the opportunity of a week off at the start of September to have a last visit to Berlin Tegel Airport (TXL). BA is my 'go to' airline – but as the fares were quite expensive and the lounge there not open, so I opted for Lufthansa. Out in Y – back in J.
Heathrow – Frankfurt – Berlin (TXL)

LH have no direct flights between LHR and TXL but offers changes in FRA or MUC. I chose the former as the lounge for my return trip seemed better.
I arrived at a rather quiet Queens' Terminal just under two hours before my flight. Self-service check-in was undertaken by a LH agent and took two machines to complete. As I was travelling Economy-Light I shouldn't have been surprised that my seat was 23B to FRA and a more friendly 27D to TXL. Security was quick and I had a so-so full English breakfast in the Fullers pub.
Boarding our A320N was by groups meaning a walk through the cabin to my seat although everyone seemed to be adhering to the 'mouth and nose covering' advice. Economy was full and the in-flight service consisted of a bottle of water and either tea or coffee. En-route the flight deck advised of the new procedure for dis-embarking (wait until your row(s) are called) and thanked us for flying with LH.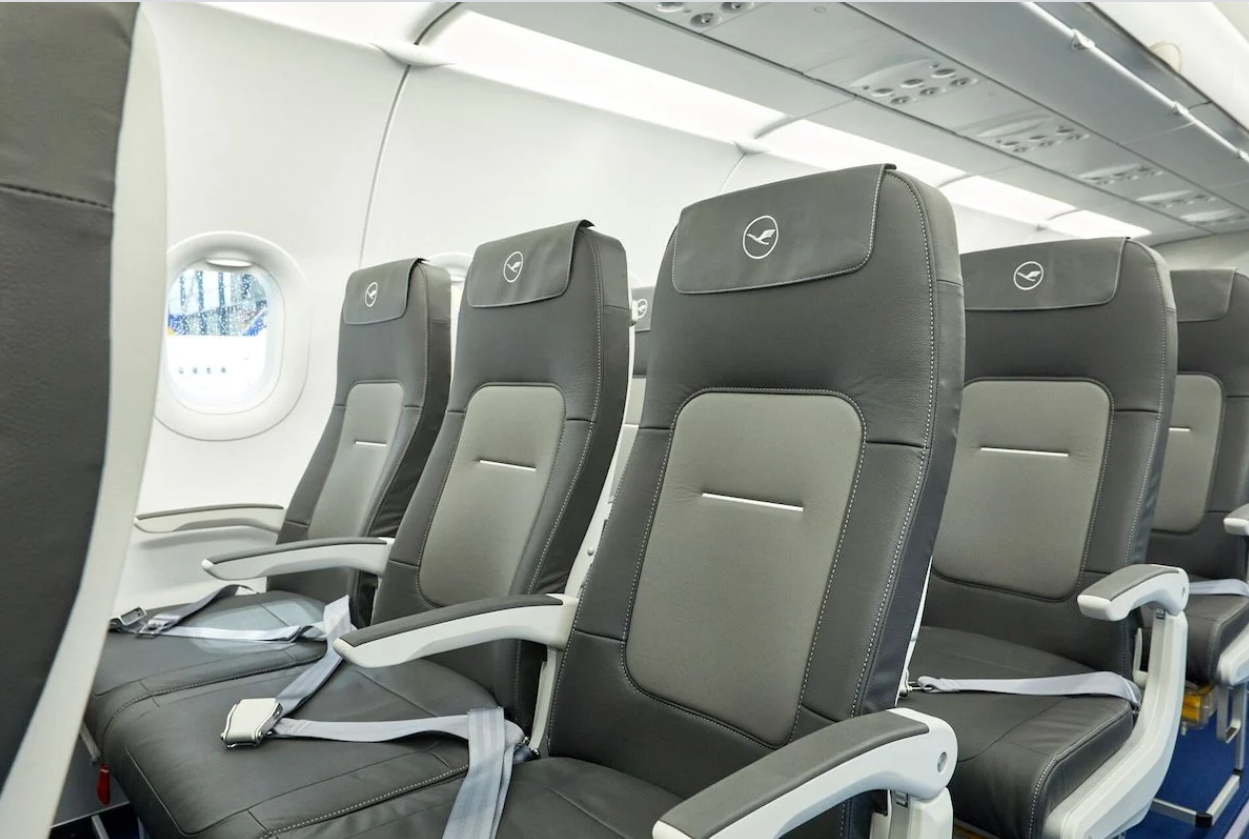 Arrival in FRA was early and the dis-embarkation plan worked well. I was following the 'Connections' signs until one of the ground agents noticed my passport in hand and told me to clear Immigration there – resulting in having to go through security again…….
FRA 'A' terminal was busier than LHR T2 had been. After a quick beer at the outlet adjacent to my gate, it was on to my next A320 which was again strictly boarded by groups. This had some empty seats and the in-flight service was a bottle of water.
Berlin – Frankfurt – London in Lufthansa business class
I booked this in J so I could have my first/last Business experience at Tegel. Check-in was swift after a thorough grilling from an LH ground agent who (as I was casually dressed) didn't think I should be in the Business class check-in!
Warmly welcomed into the lounge on the upper level, it was quite empty. Notices advised that there was a normal drinks service available – only tea/coffee/soft drinks/draught beer and cold snacks were present.
Aboard the A321 to FRA a cold meal and drinks were served. I discovered (too late!) there was also champagne available.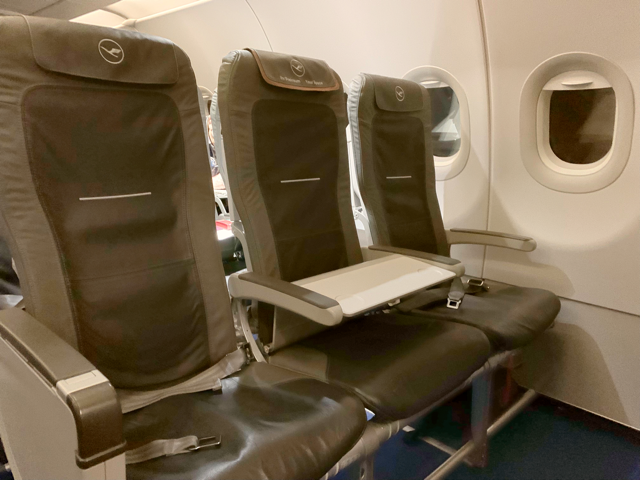 Using the connections route correctly I was in the 'B' terminal in plenty of time for my 16.00 flight to LHR. Non-Schengen side the Business class lounge is closed and entitled passengers can use the Senator Lounge. Be aware that this currently closes at 15.00 so if you have a flight after this time you may have to think about staying in the 'A' terminal a little longer.

There was ample seating in a 'wrap round' fashion with a food station serving (on my visit) a choice of soup/meatball baguette/salad and the usual selection of hot and cold drinks including self pour beer, In the opposite corner is a full bar – albeit with a current limited selection – and a bartender who had a 'take no prisoners attitude'!
I should explain – as I arrived at the bar a gentleman managed to get in front of me. Three times she politely asked him if he knew what he wanted. Twice he asked for drinks she did not have even though he had been informed of this. After the third attempt, he was informed that I knew what I wanted and promptly served me. How this lovely lady guessed it was champagne I do not know!
This flight was again boarded by groups. Service by the experienced crew was excellent – and an initially denied request for a 'last-minute' G+T was delivered through the curtain with a 'ssshhh' sign.
Hotels
Hampton by Hilton East Side Gallery

I chose this hotel to spend a night in "'the East"'. It's an easy fifteen-minute stroll from Ostbahnhoff (come out of the station, turn left and follow the main road/river on your right!), I was warmly welcomed and there are plenty of places to have food in either Mercedes Platz (two minutes away) or the East Side Mall Gallery Food Court.
A hot breakfast was served (not available in the UK property I recently stayed in).
Hotel Indigo Ku'damm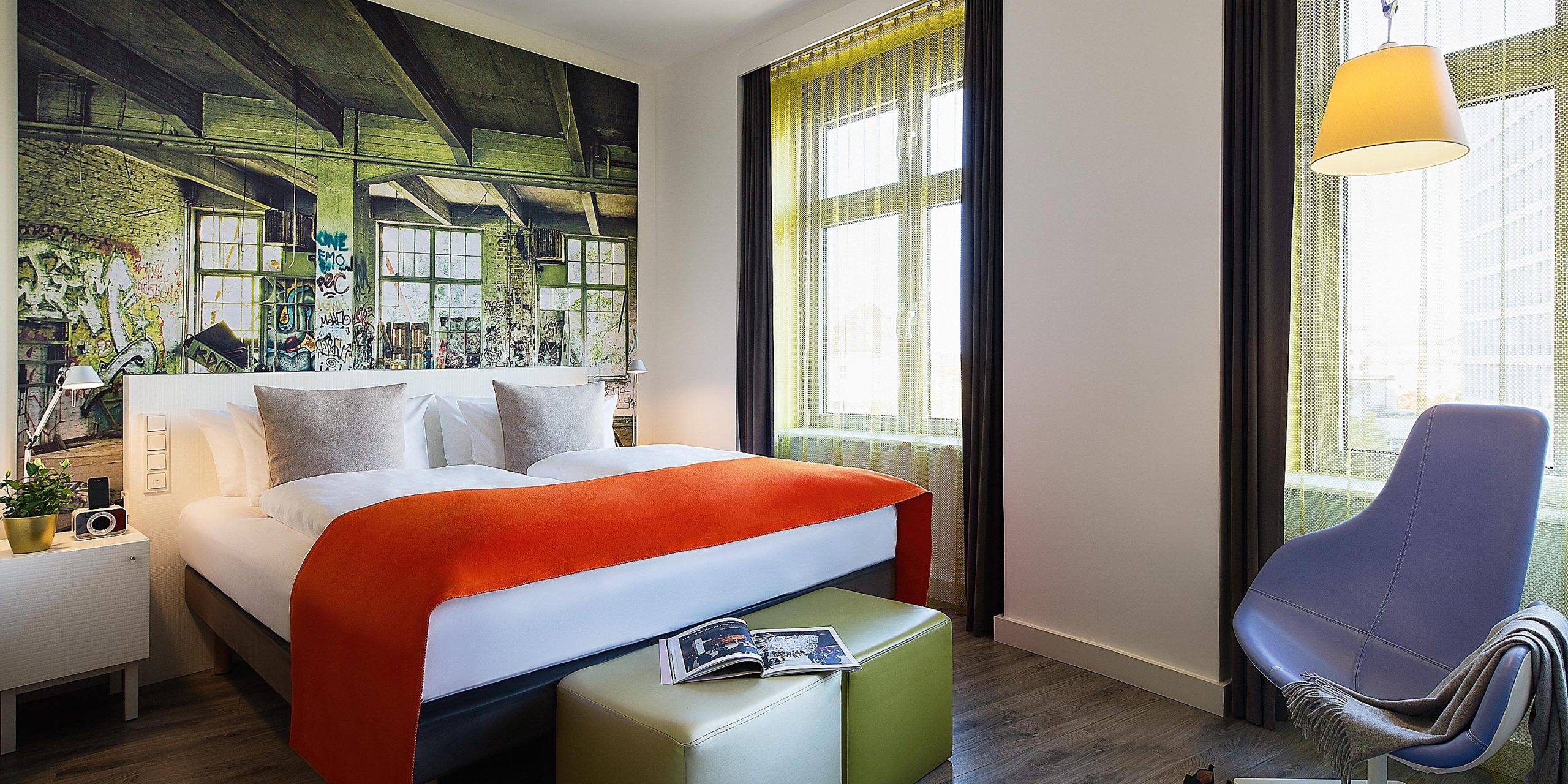 Well….this hotel is not on the Ku'daam! It's about two minutes from Berlischer Zoo S-Bahn station. I found this out after a long walk!!!
As was explained by a very helpful shop assistant – everyone has heard of the Ku'damm but none has heard of Hardenberger Strasse where the hotel is situated.
It's stylish, locally-themed and very friendly. The staff were brilliant and it might be 'my go-to hotel in Berlin' in the future. I didn't experience the breakfast option here.
Like our Lufthansa business class review? You can read more flight reviews here.