I was offered the chance to review some luggage from the luxury brand Level 8. This was not a brand I knew much about, but having looked at the luggage, I was impressed with the features of the bags. It's a New York-based company that focuses on simple, stylish but durable designs with lots of handy features for travellers. They now ship in the UK for free and are well priced for the quality.
As readers who have been around a while will know, I like to have hand luggage that has a front pocket for my laptop and liquids. This is so much easier than trying to unzip a carry-on case fully at the front of the security queue. Or in fact when you want to get anything out. I thought I had found the ultimate hand luggage suitcase with my Samsonite Prodigy Spinner carry-on case but sadly it has not worn well. Having used it as hand luggage for 9 months it has a crack in it and one of the zips came off.
Both Level 8 cases came with a dust bag which was a nice high-end touch.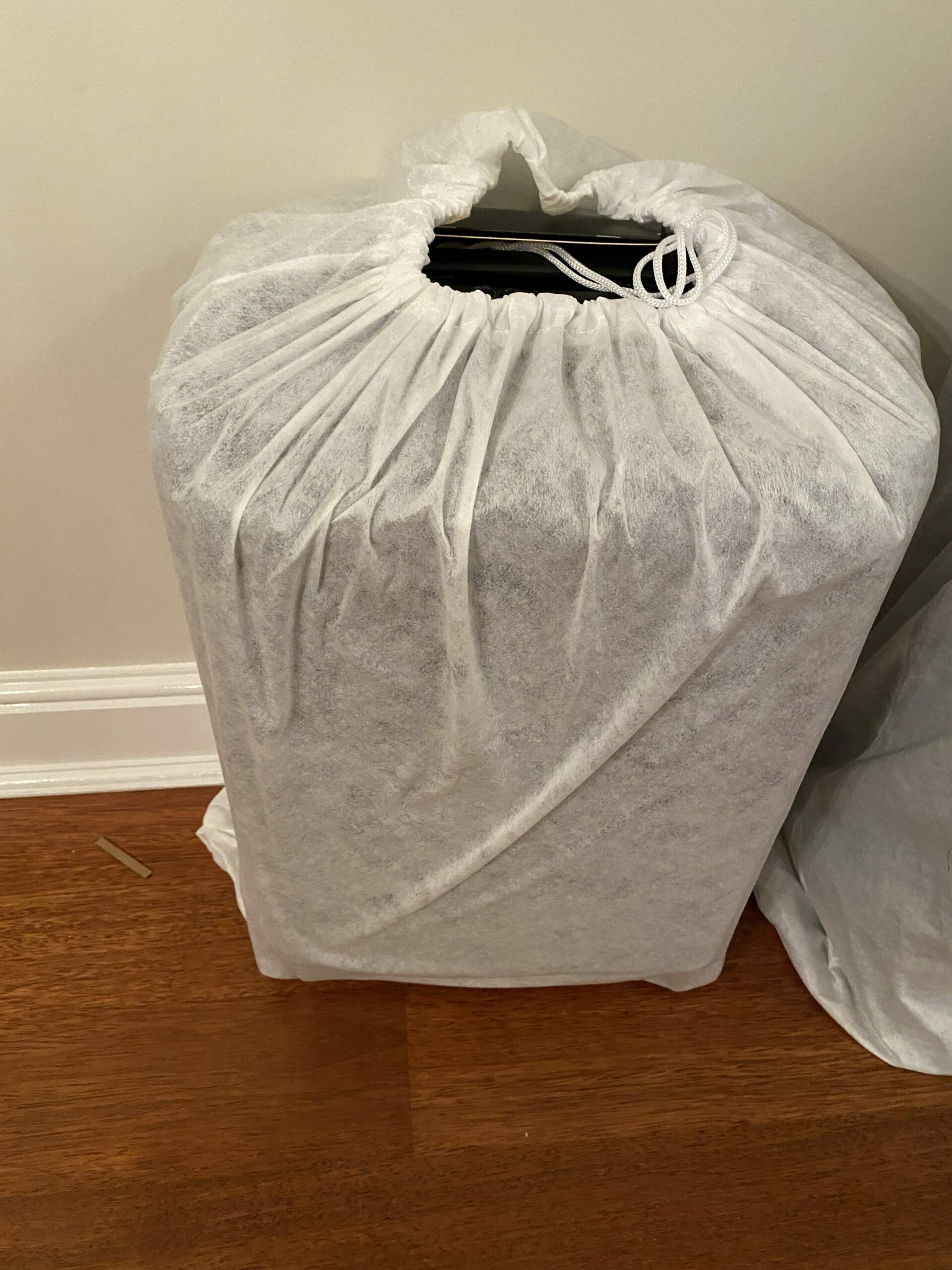 Road Runner Carry-on with Laptop Pocket 20″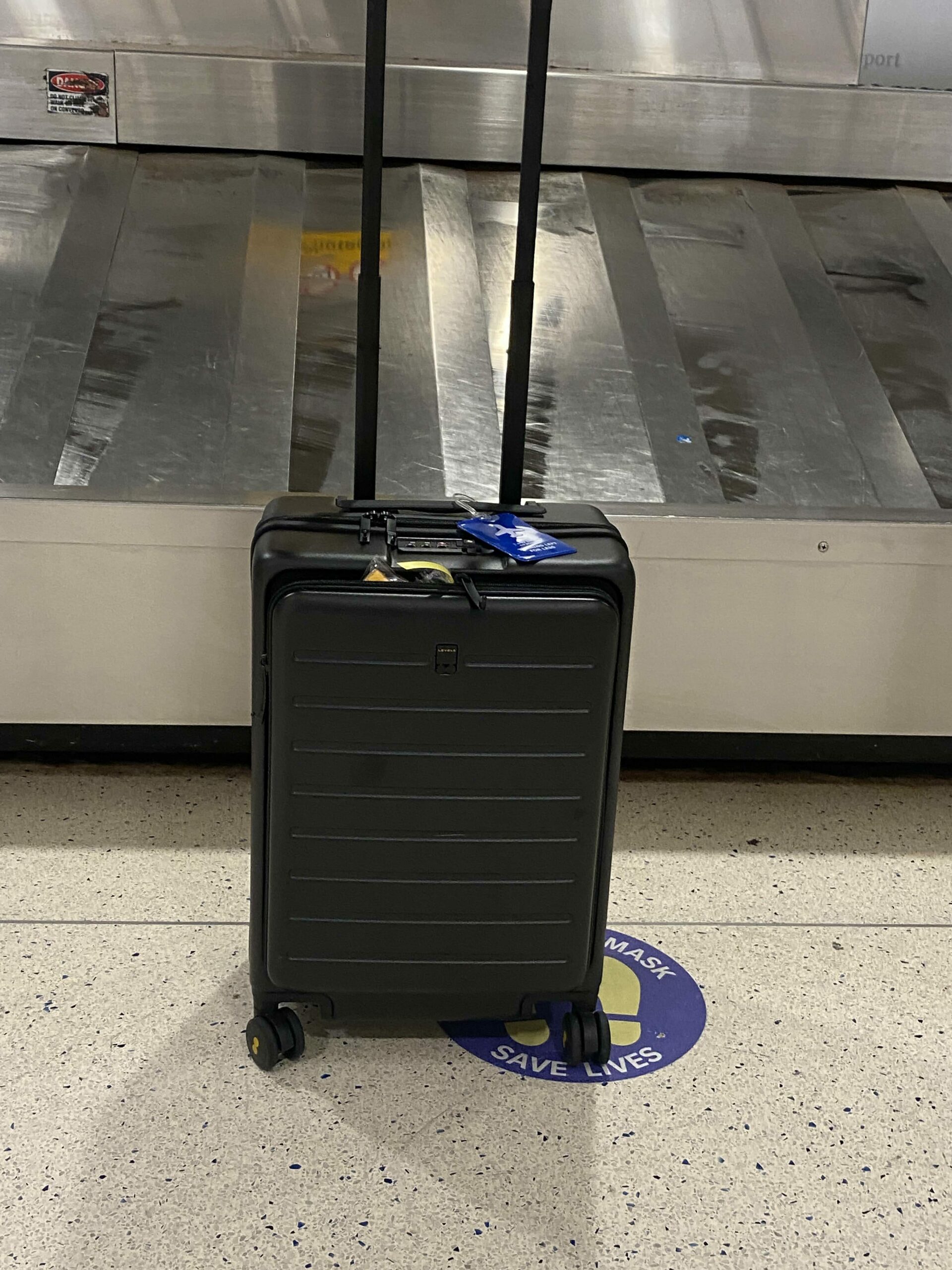 The Road Runner Carry-on with Laptop Pocket 20" by Level 8 is pretty similar to my favorite Samsonite case. It has a large front pocket which is divided into different storage areas including one specifically for a laptop. It is also similar to the Away case I reviewed but it feels and looks much better quality. It was easier to get things out of the pocket than my previous cases such as the Away thanks to the way it opens right out.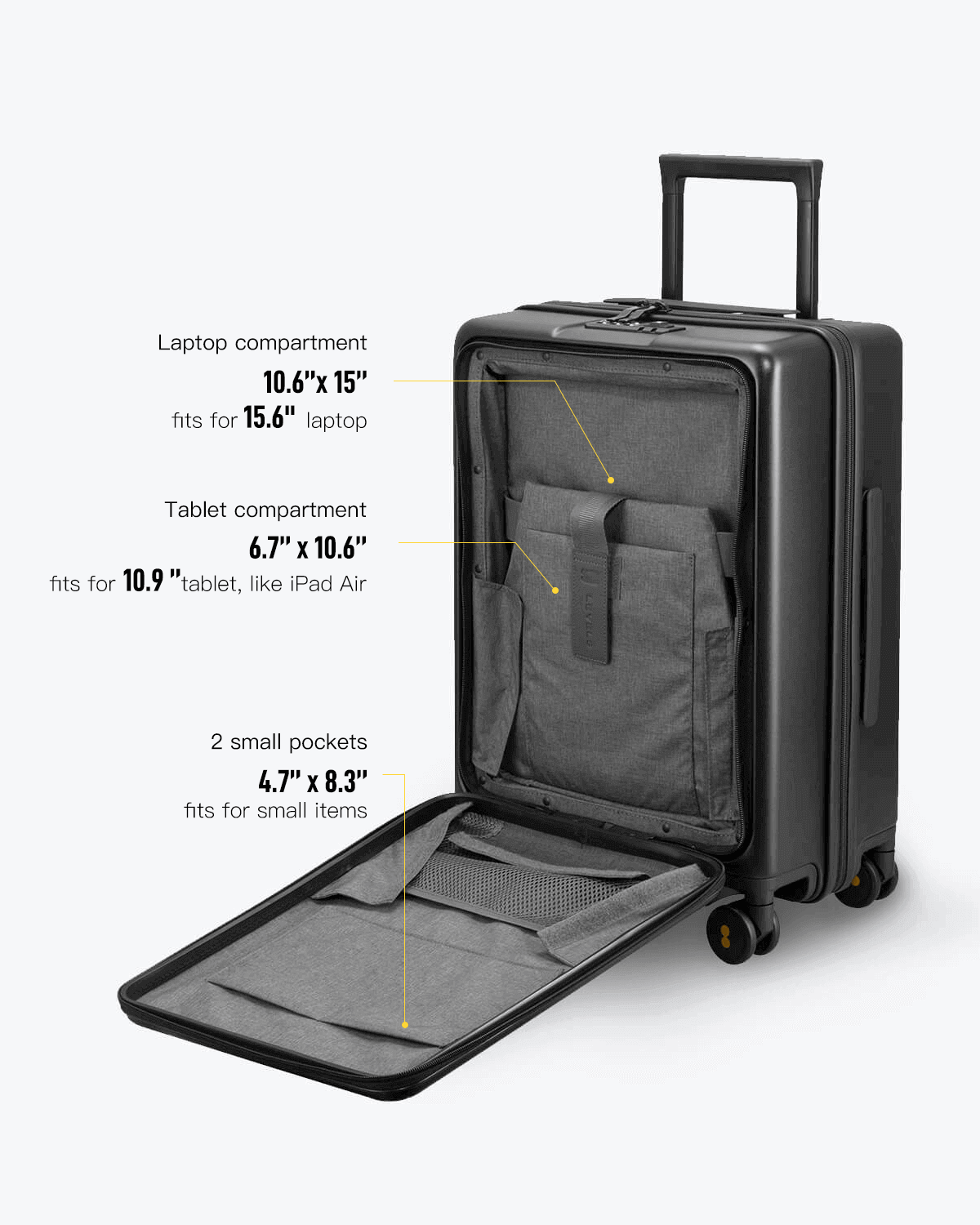 Inside it is very well organised with one side having straps and the other side a fabric zipped compartment. This then gives several more pockets on the outside of the zipped side which is really handy for your smaller items such as an Apple air tag for tracking it, pens or medication.
The main difference is that it is definitely heavier than the Samsonite. That's probably because it is made from an aerospace-grade bayer Makrolon® Hard Shell, which is durable, and water-resistant to protect your items. If I can compare it to my other two hand luggage cases it is somewhere between the Away case and the Tumi case in terms of weight. It weighs 4kg which is very similar to a lot of the high-end carry-on cases such as Tumi.
It is also larger than my Samsonite in terms of depth but around the same capacity, but you may want to check that it is allowed as carry-on if you fly on low-cost airlines before you purchase it as they all have different rules.
Here are the dimensions:
Capacity: 38 liters
Weight: 8.9 lbs (4kg)
Dimensions: 14.5"L x 9.1"W x 21.9"H
The construction of the suitcase feels robust and high-end. There is nothing flimsy here, unlike the Samsonite case. In matt black it looks stylish and I liked the ridged look too to keep it from being boring. The inside features are also well thought out and executed well. I also liked the special 360° ultra quiet 360 durable spinner wheels. I was skeptical if this would actually feel any different in reality, but I could really feel the smoother gliding of the wheels, especially on the carpet and even the larger case was easy to maneuver.
Outside there is also a very useful dual zip and TSA lock (for the US). This means you can independently lock either the front pocket or the main suitcase or both. Many of the earlier pocketed suitcases do not have this design which is an issue if you wanted to leave your case at hotel reception for example.
The interior compartment was great at keeping everything in its place and organised. It also meant you can squash a lot in as it form a sort of compression task when you zip them up, exactly like the packing cubes I use.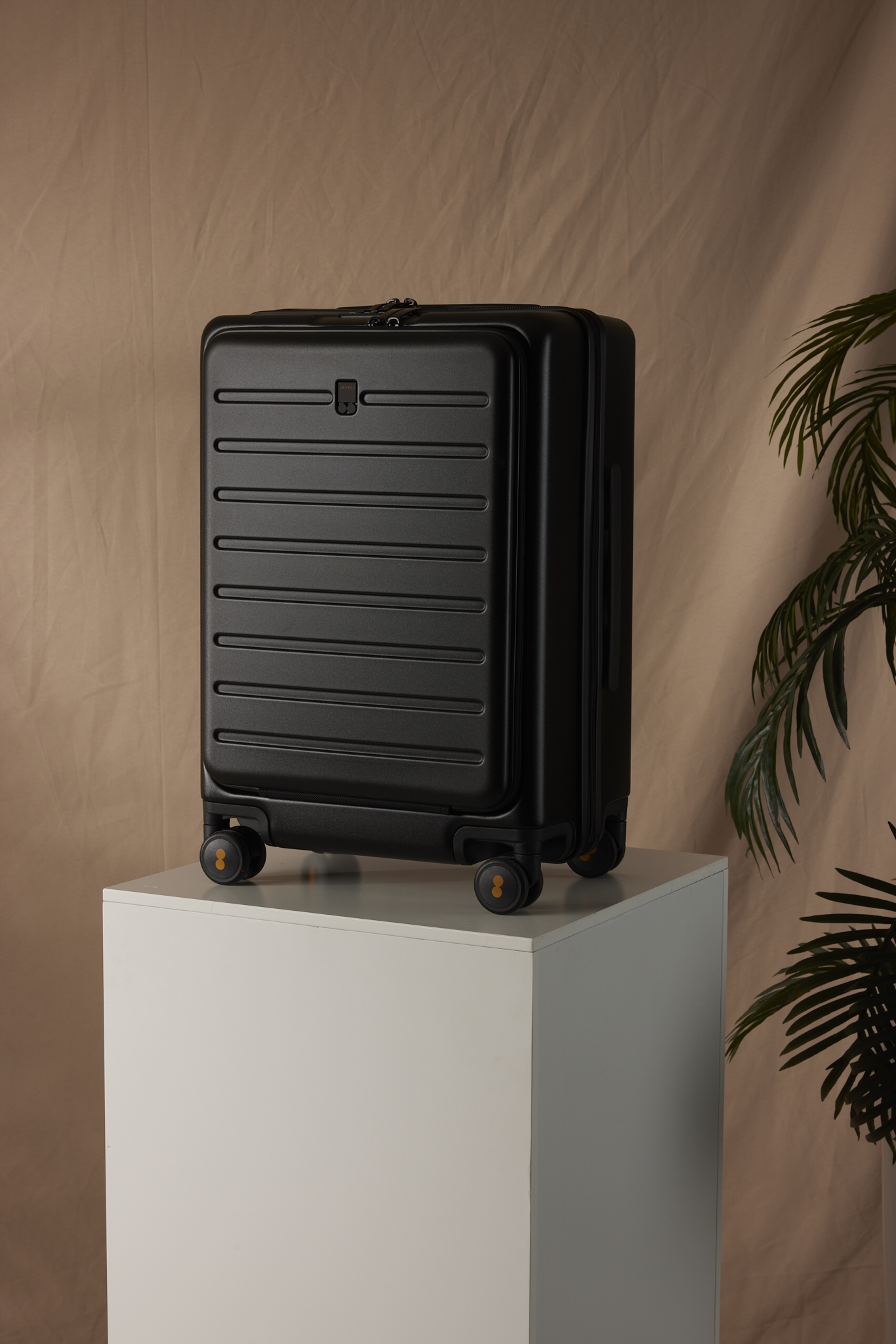 It costs $169.99 which is approximately £126 without any discounts. This compares favorably with its competitors such as the Samsonite (£179 RRP) and the Away at £295.
You can find out more about the Road Runner here.
Elegance Textured Check-In suitcase 24"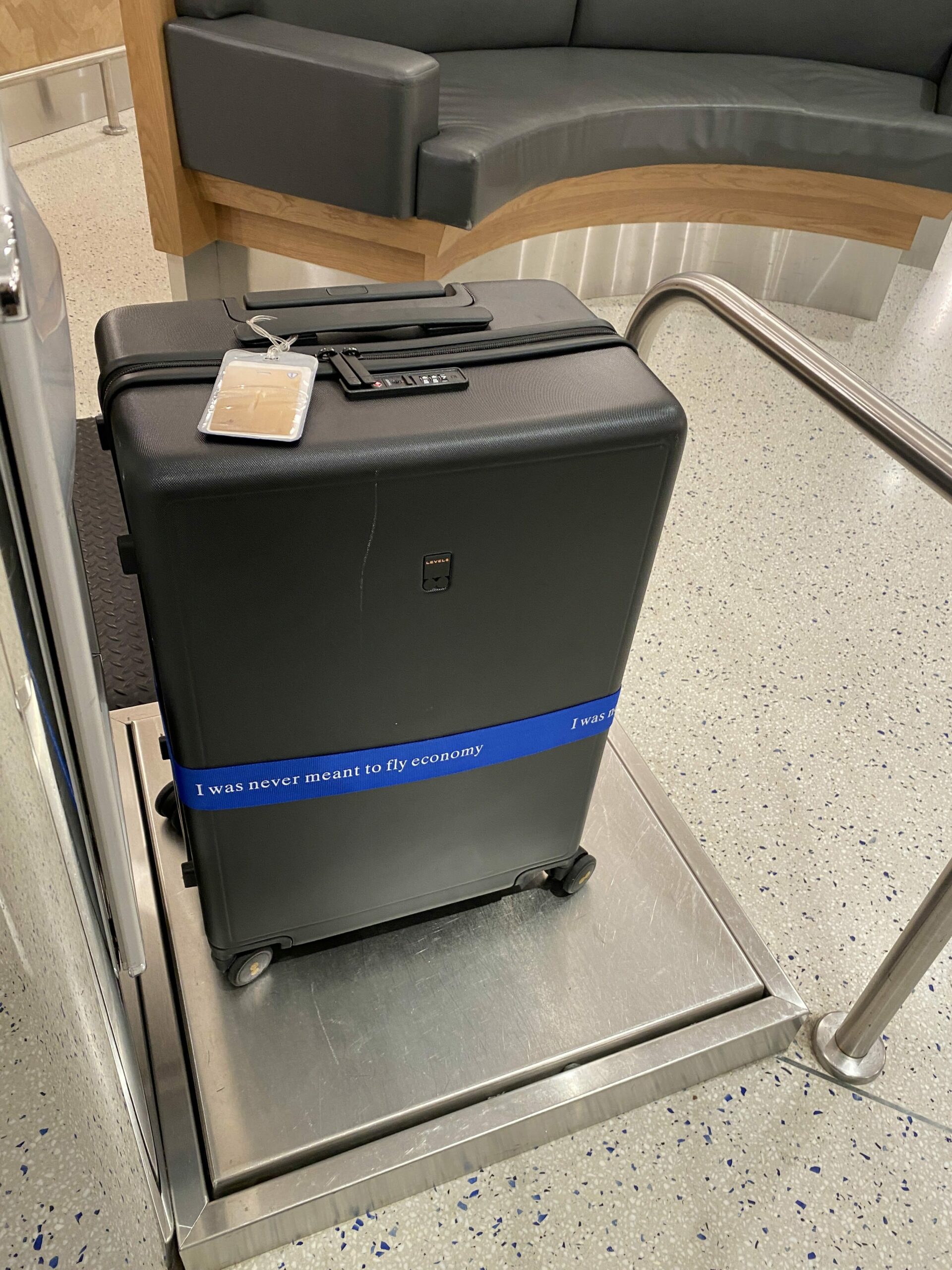 The larger suitcase was similar in a matt Black. It also had a TSA lock and the same 360 wheels and materials as the carry-on. Again I found it much easier to wheel than previous cases thanks to the special wheels.
This has a plainer design being completely matt black. The only issue with this is that if the airline manages to scratch the case (as they did mine!) then it does show up. It does have a Diamond Textured Anti-Scratch Surface but obviously, it must have been badly treated judging by the depth of the scratch. There were no other scratches on it after two uses, so I expect it was just an extreme incident of damage.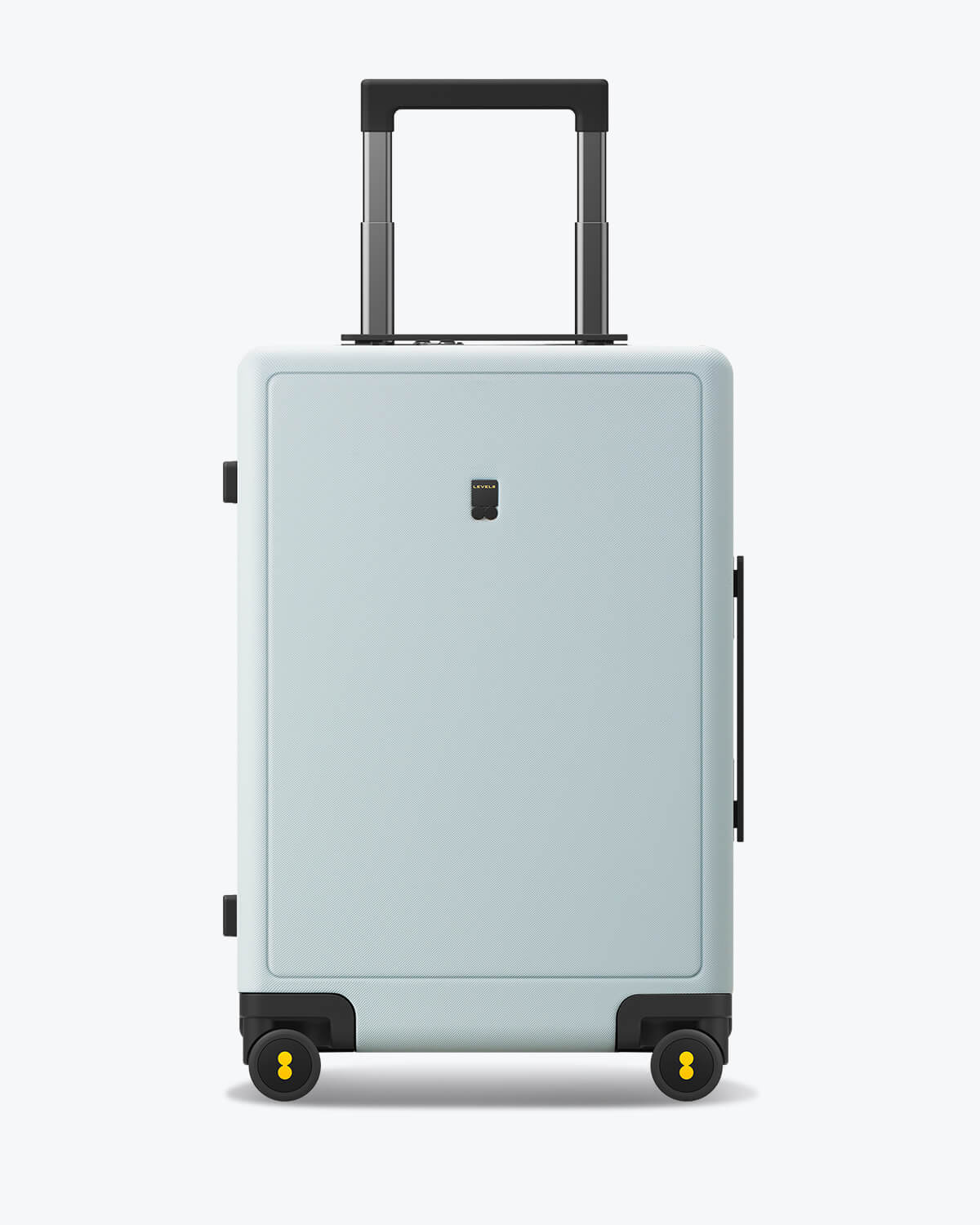 However, personally, it's all about practicality and durability for me and any hard suitcases will get scratches eventually. My Samsonite one is covered in them! If a scratch showing does bother you then you could try a different color where it would be less obvious. They do some gorgeous colour options such as a baby blue and a pale pink.
Inside each half has both straps and zipped compartments. One half has handly divided the outer layer of the compartment into two zipped mesh pockets which is handy for washing or paperwork.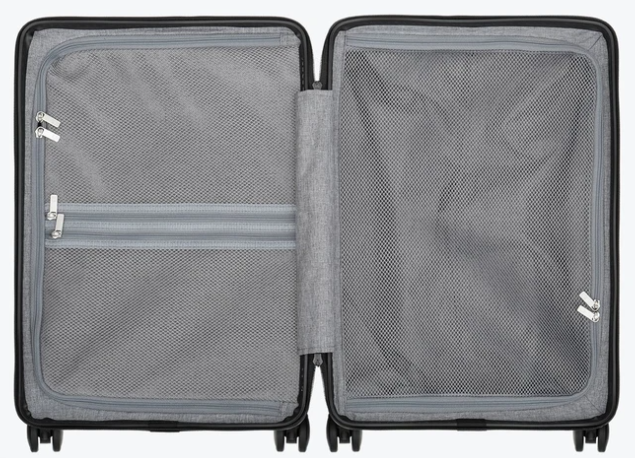 The guidelines say that this is suitable for 5-10 days' travel. For me, it's definitely around the 5 days mark but it all depends on how much you like to pack.
Level 8 offer various warranties depending on the product from one year for the collections to a lifetime guarantee for the pro products.
It costs $177.99 which is approximately £132 without any discounts. I think that is really good value for such a well-made case.
You can find more information about the Elegance Matt suitcase collection here.
Conclusion
I was impressed with these suitacses and considering that they are very reasonably priced, I think you get a lot of great design for your money. I particularly liked the Road Runner carry-on thanks to its generous size and the great compartments that keep everything organised.