Today's review is about Marriott Royal Hotel Bristol by regular contributor Gus. If you like this blog, you can read more about contributor Gus' other review called First class long distance on LNER and Avanti West Coast Trains here.
Location
The Marriott Royal in Bristol (not to be confused with the Marriott City Centre hotel) stands grandly on the edge of Bristol's College Green, and seems to have a place of affection in the heart of Bristolians. Clearly, it has done something right in its 150 years of welcoming guests, and today the hotel offers an air of grandeur and place, while also providing comfort and relaxation in the heart of a buzzing city.
Check-in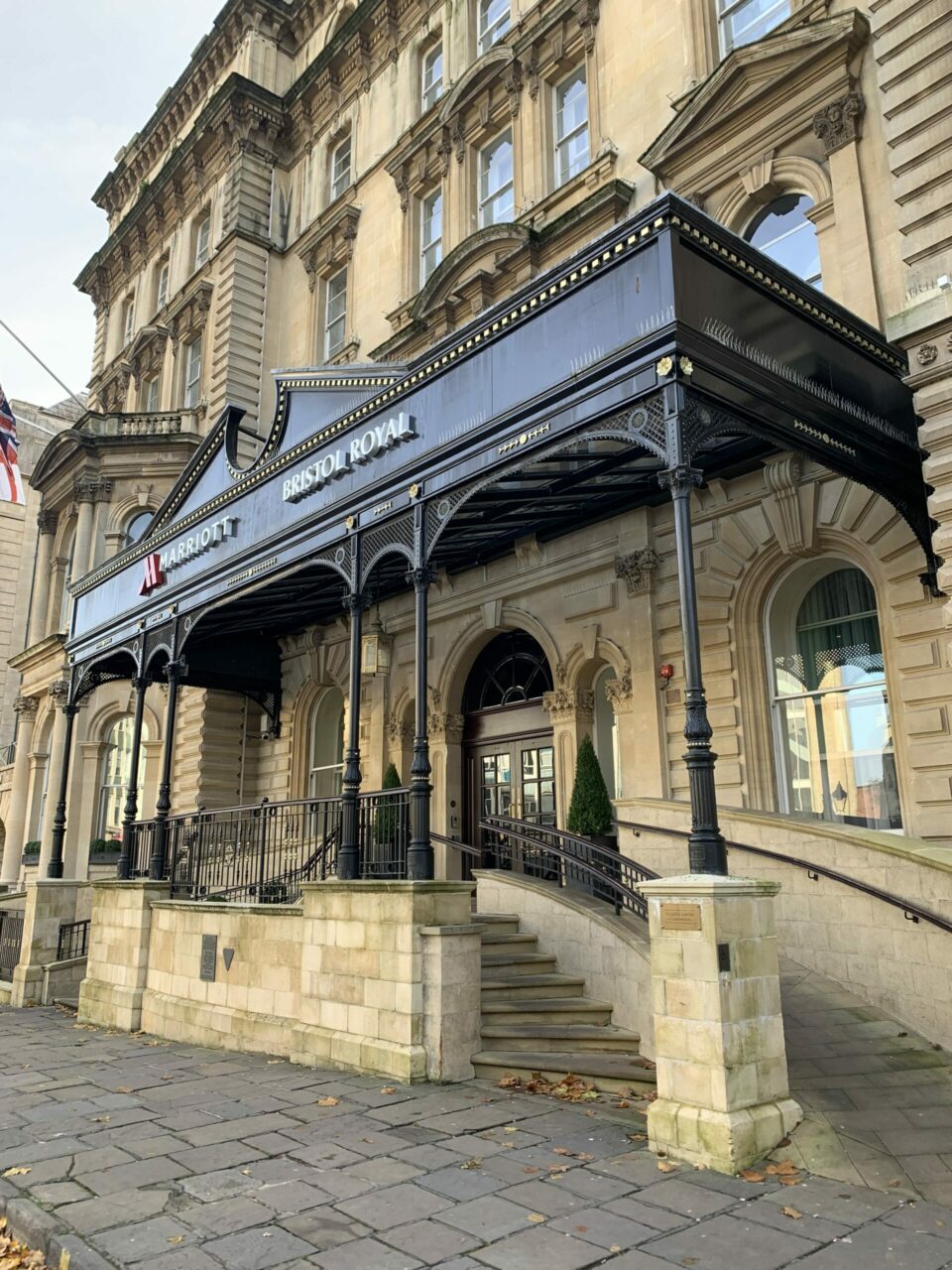 The front of the hotel is attractive, and it opens onto a pleasant and airy reception area. The covid plastic screens seem particularly out-of-place in such a setting, but the receptionist was friendly, attentive, and helpful. I had splurged on a Royal Junior Suite room in 'the Royal Wing' (more on this to follow), which cost a hefty £250+. But this was a weekend night, and apparently, the hotel had 90% occupancy, plus entry-level rooms can be snared from as little as £89.
The room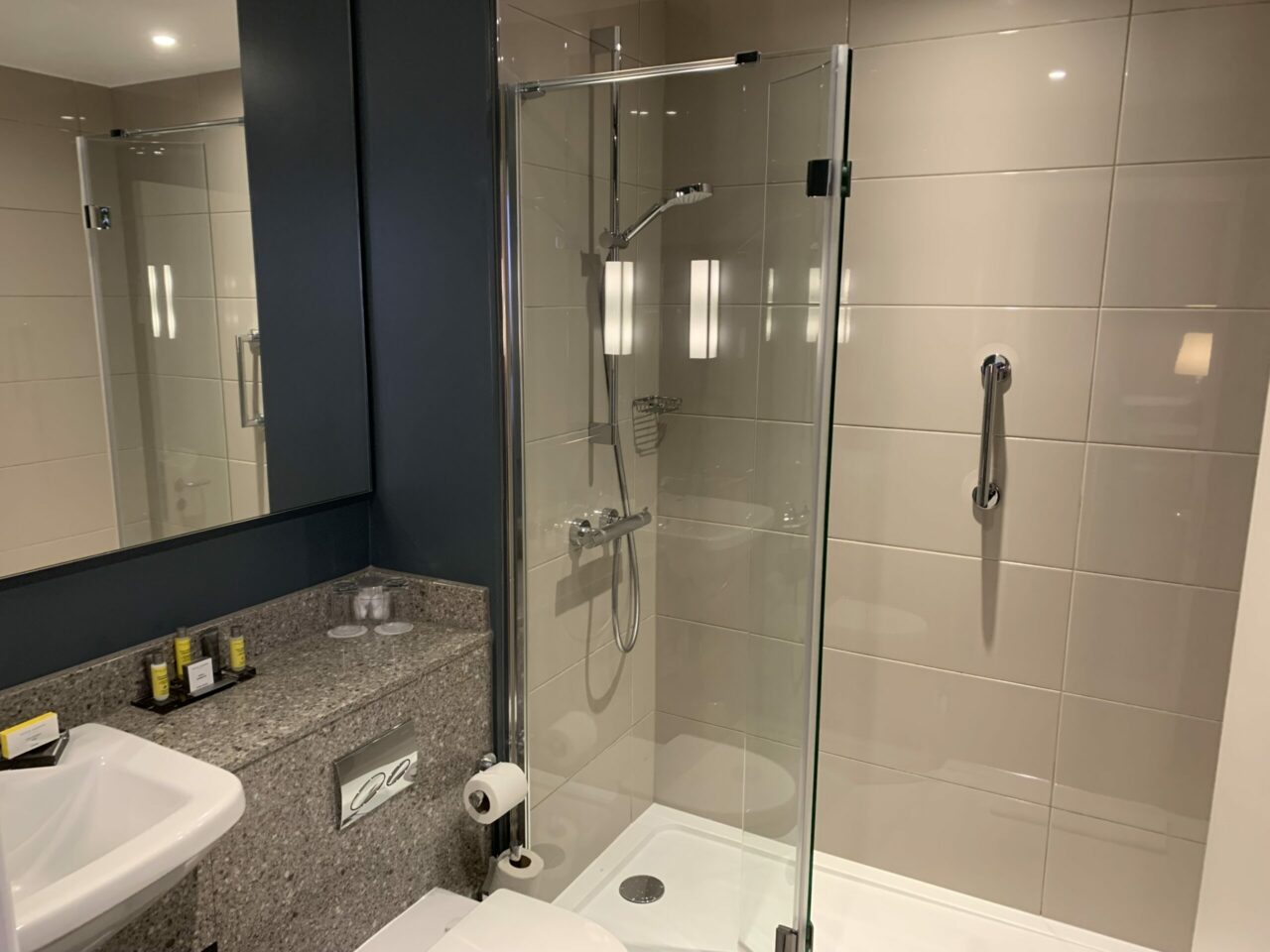 Part of this premium apparently also came from the room being in the Royal Wing – the newer and more recently renovated part of the hotel. The suite was certainly new and spacious, but personally, it failed on two fronts. First-world problems, yes, but the first was that there was no bathtub. In a suite, you'd hope and expect there to be one.
And second, there was a small and odd galley kitchenette. It felt like they weren't quite sure how to use the space, so stuck it in as an after-thought! To be fair the age of the building must have created some challenges for the architects, but it wasn't needed, and seemed to change the appeal of the room.
One quick call to the helpful receptionist and she happily offered another room. However, given availability, and it seems a general lack of bathtubs in the suites, this necessitated a downgrade of rooms. The weird thing was that this meant we moved to the 'older' wing of the hotel but ended up with a much larger, and all-around more pleasant room.
This second room (with a lovely tub, of course) boasted a generous entrance walkway and cupboard area, plus two seating areas inside the massive room itself.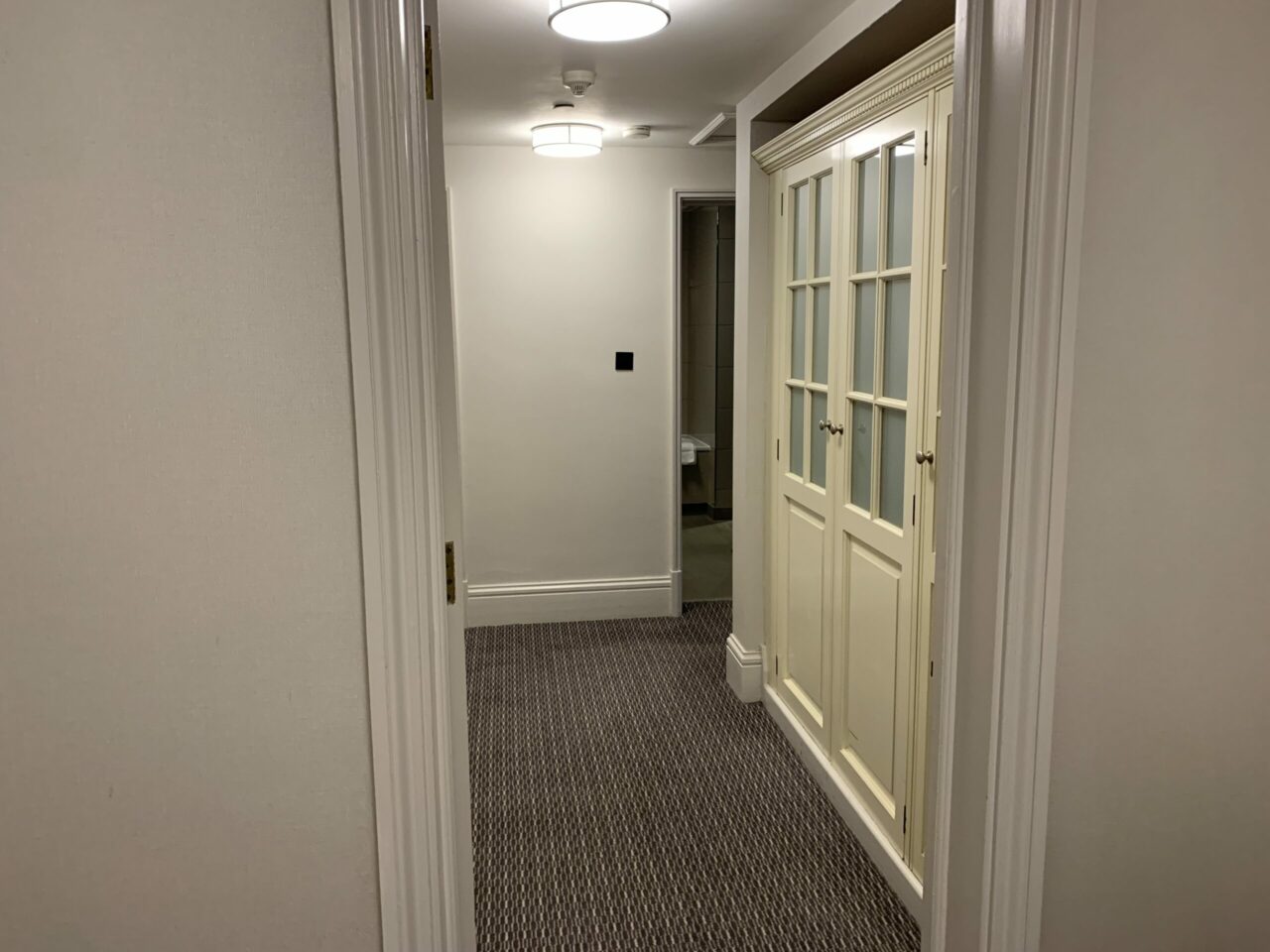 Clearly, this particular space is fairly unique given the floorplate, but the age of the room wasn't remotely a problem and seemed to simply refer to a bit of a lack of plug sockets – which was further made up by the fact that the table lights had a clever USB power dock inside the base.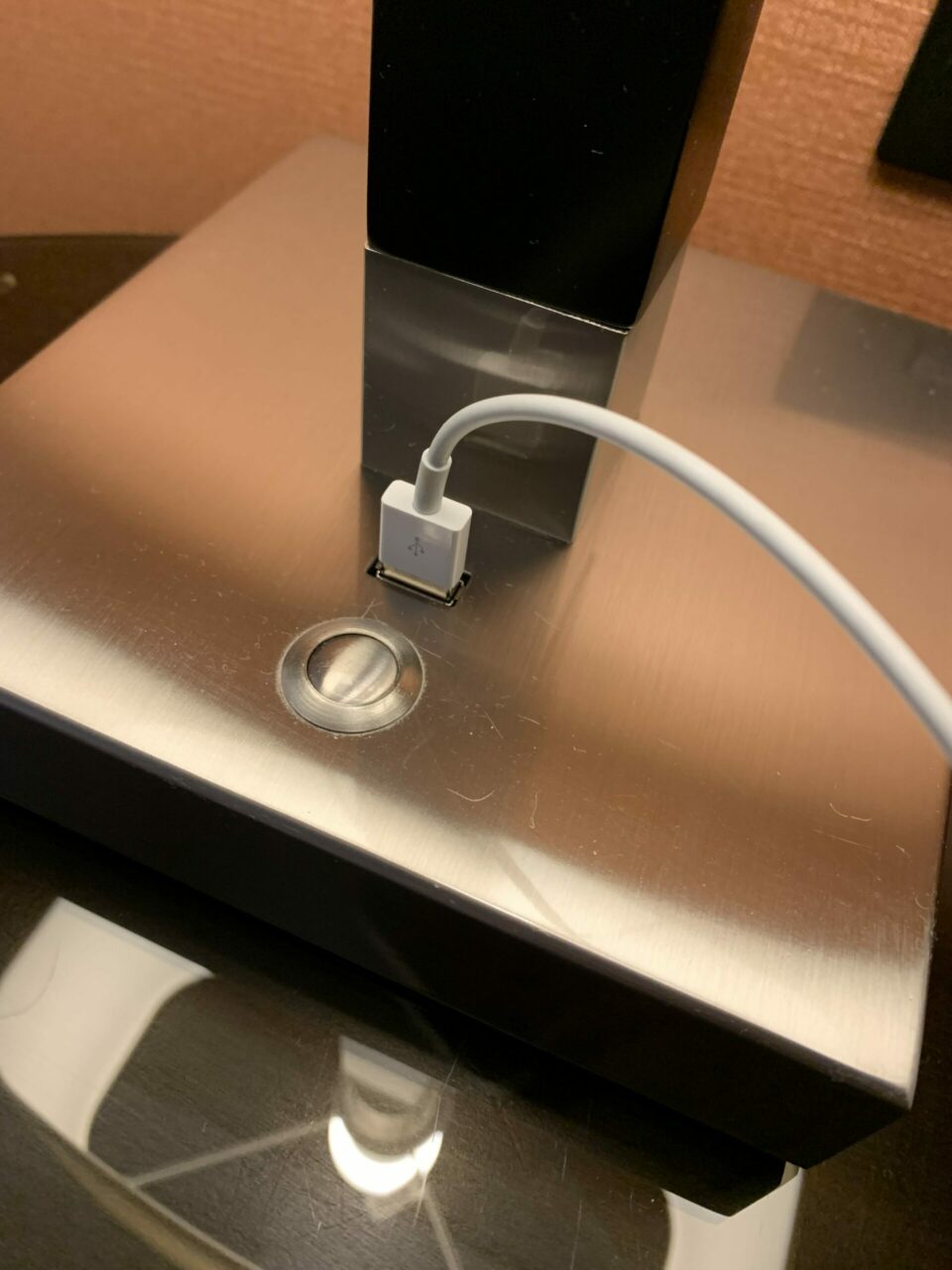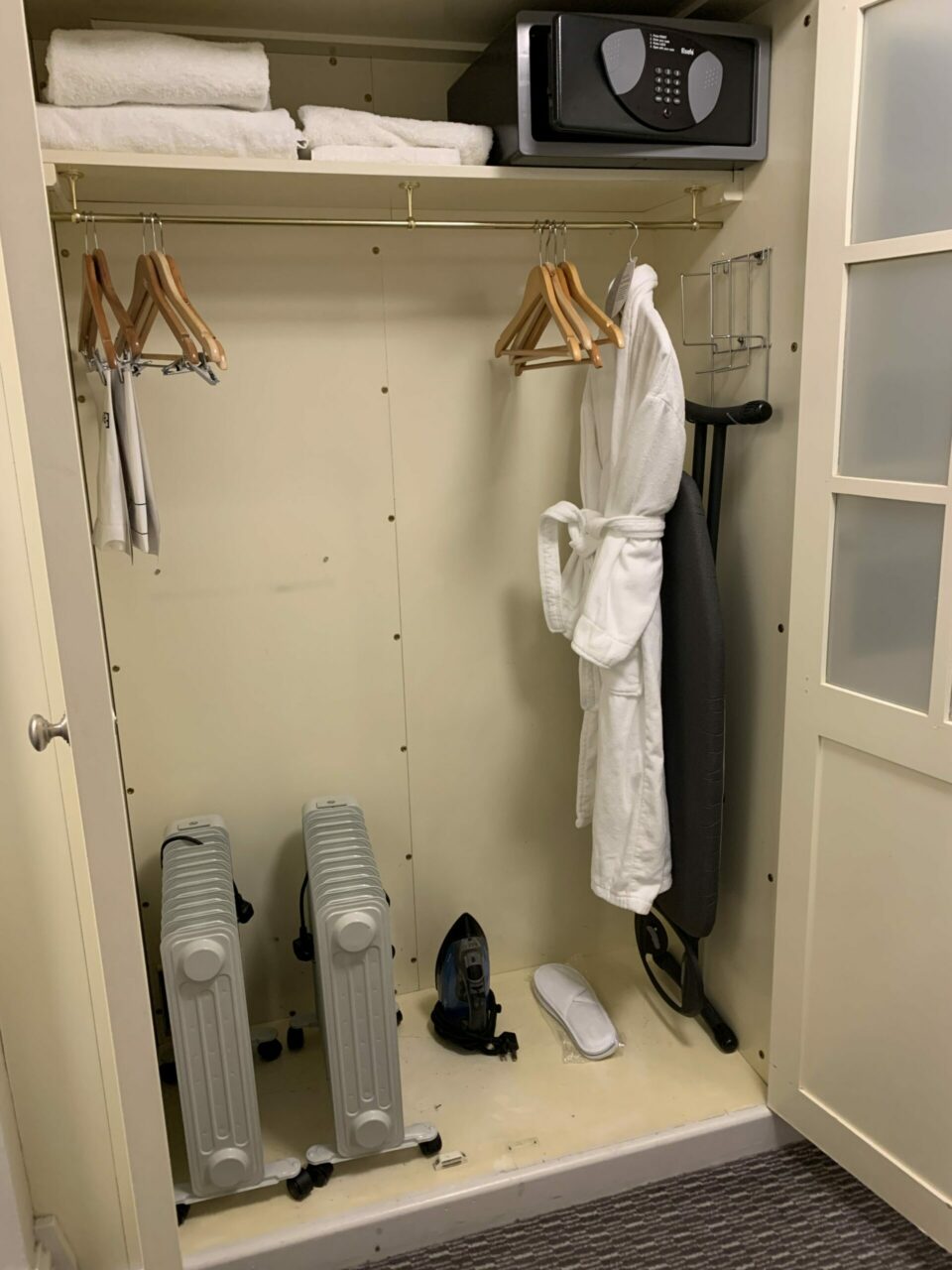 Given the downgrade, £30 was taken off the bill, plus the £17 parking fee (for 24 hours) was also waived. This is a reduced parking rate for hotel guests, and the car park – a snug but surprisingly large multi-story space – is handily located right underneath the belly of the building, with a lift taking you back up to the hotel reception and rooms.
All the corridors were adorned with artwork.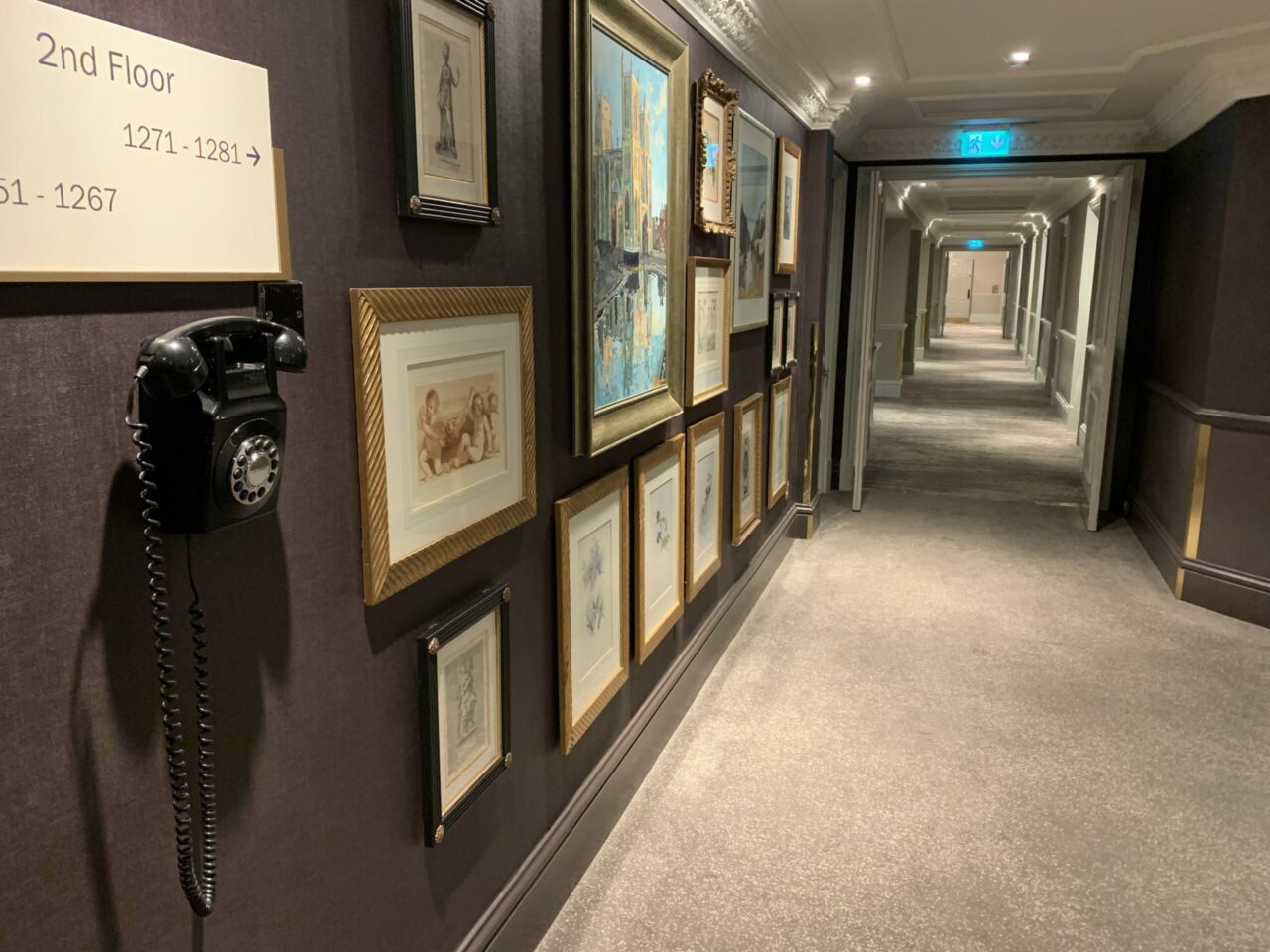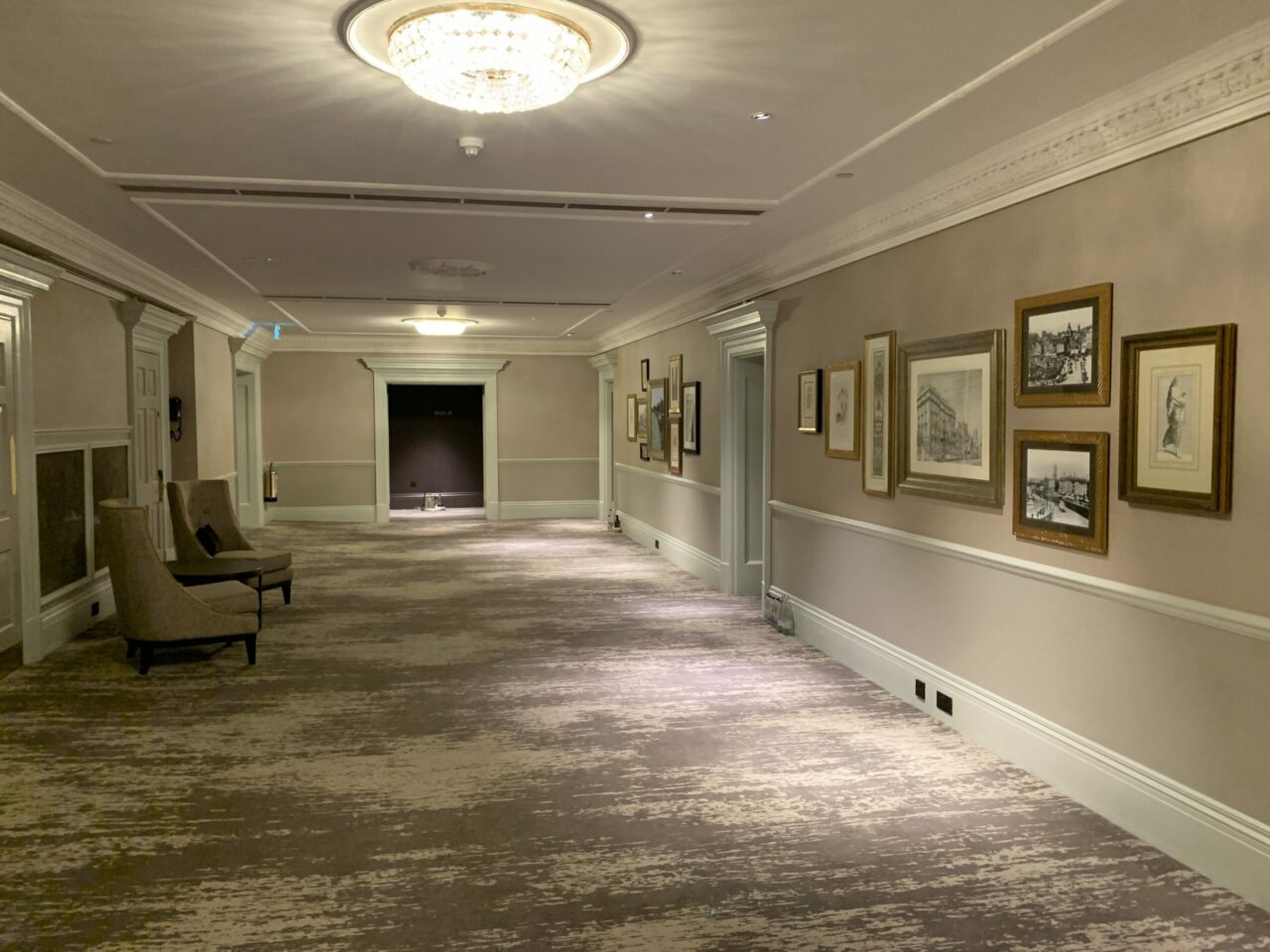 Some very sober and old-skool, and others very modern and fun. If you're an art fan it's also worth peeking in the Palm Court Room, which used to be a dining hall, and even when empty was pretty stunning to peek into.
The (second) room itself also was comfortable, surprisingly cosy, and almost fun to explore given its relatively quirky shape and size.
That said the tabletops seemed to have been cleaned with some kind of spray, but had not been wiped down afterwards, so there was a layer of residue on the surface. It came off easily, but probably shouldn't have been left there. Plus the pillows were those usual flimsy affairs, which flattened to a pancake even if you put two together in a desperate type of pillow-sandwich!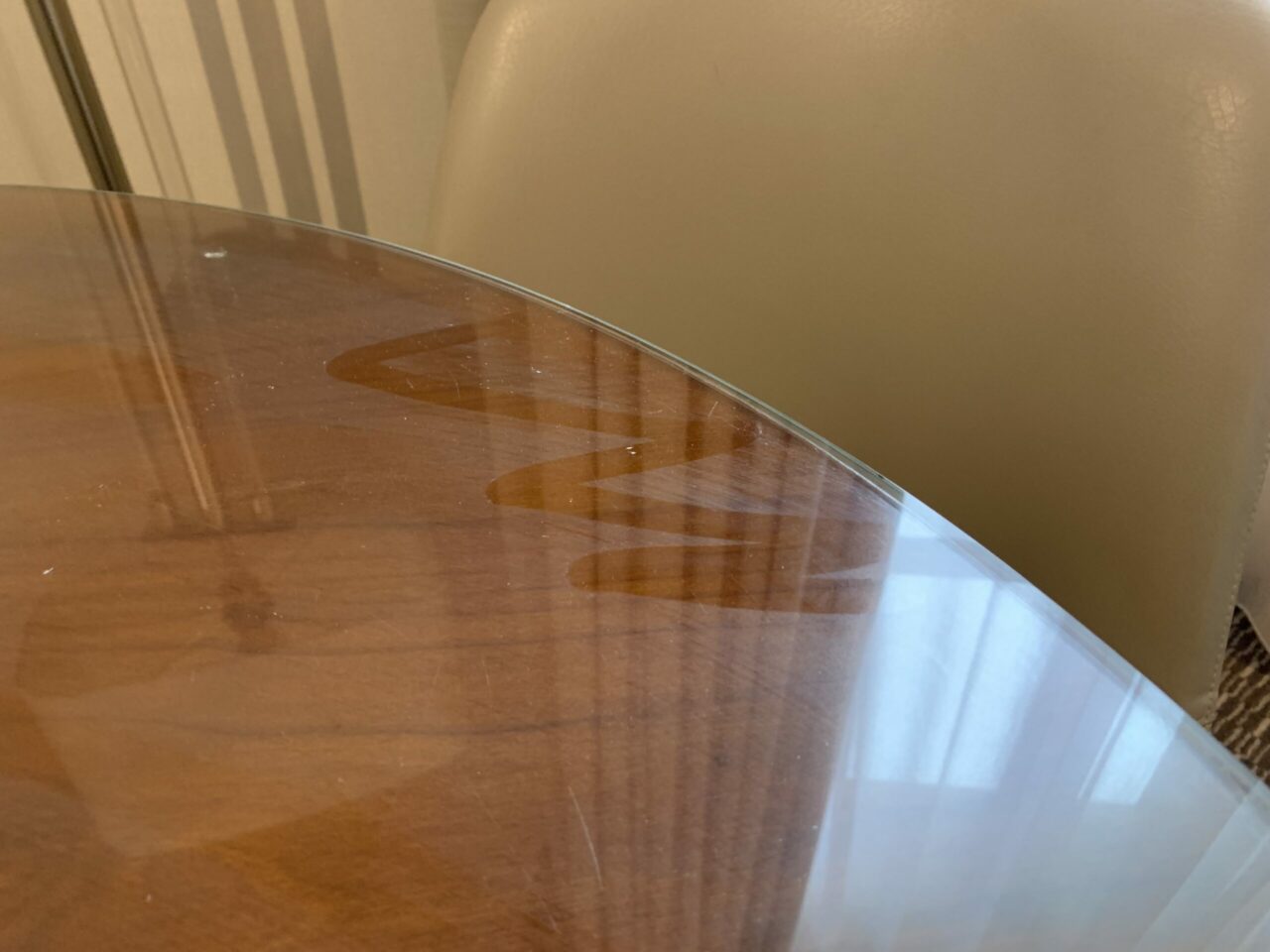 The Hotel
The hotel also had a buzzing and fun bar – which seemed full of weekend drinkers both early in the afternoon and much later in the evening – and a Miller & Carter steakhouse.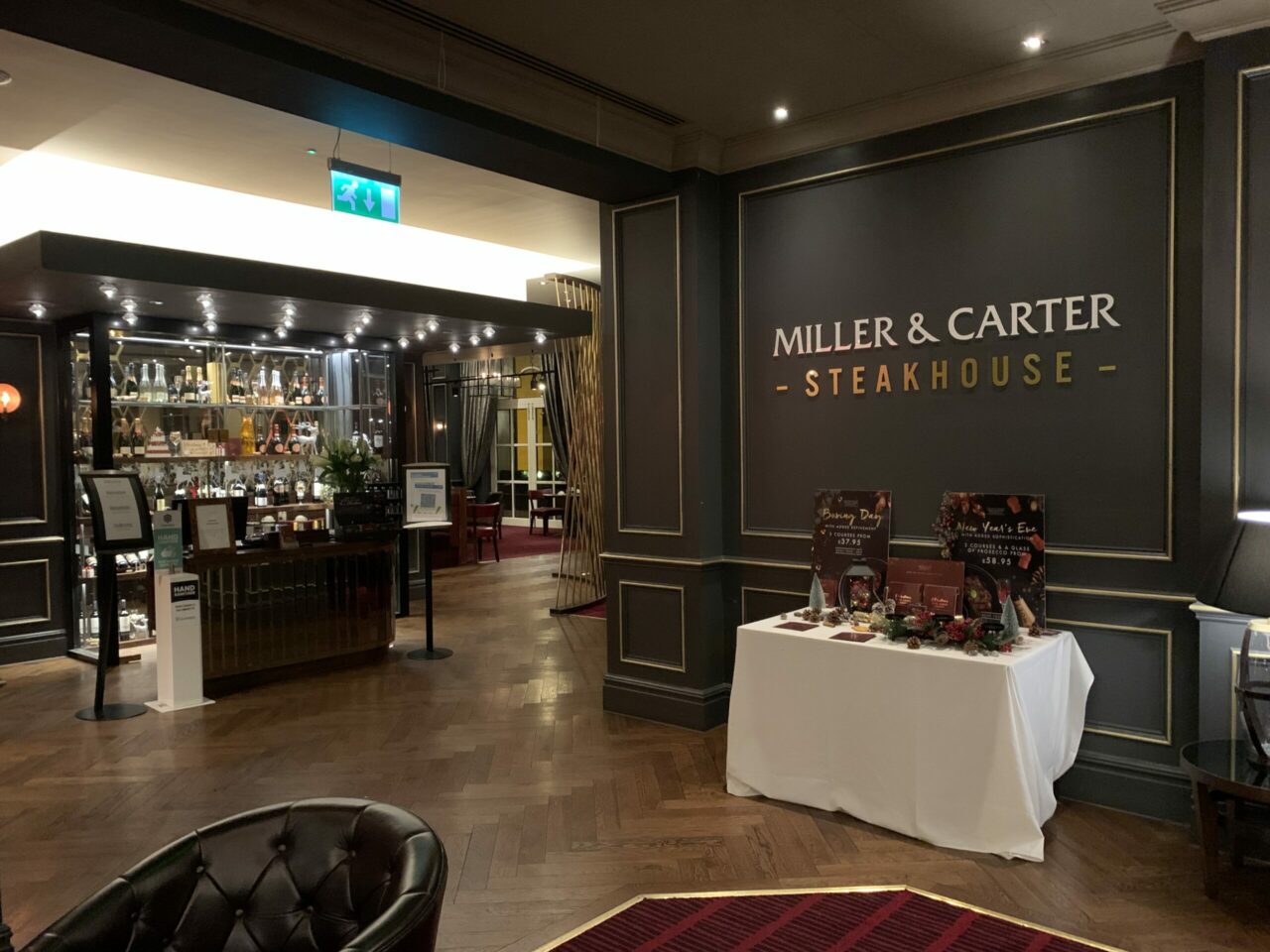 I didn't have an evening meal there, but it is where breakfast was served, and boy what a breakfast. Despite being really busy, the staff were speedy, efficient, and chirpy. And the food itself was great. A full spread of almost anything you wanted, including a personal favourite of pancakes.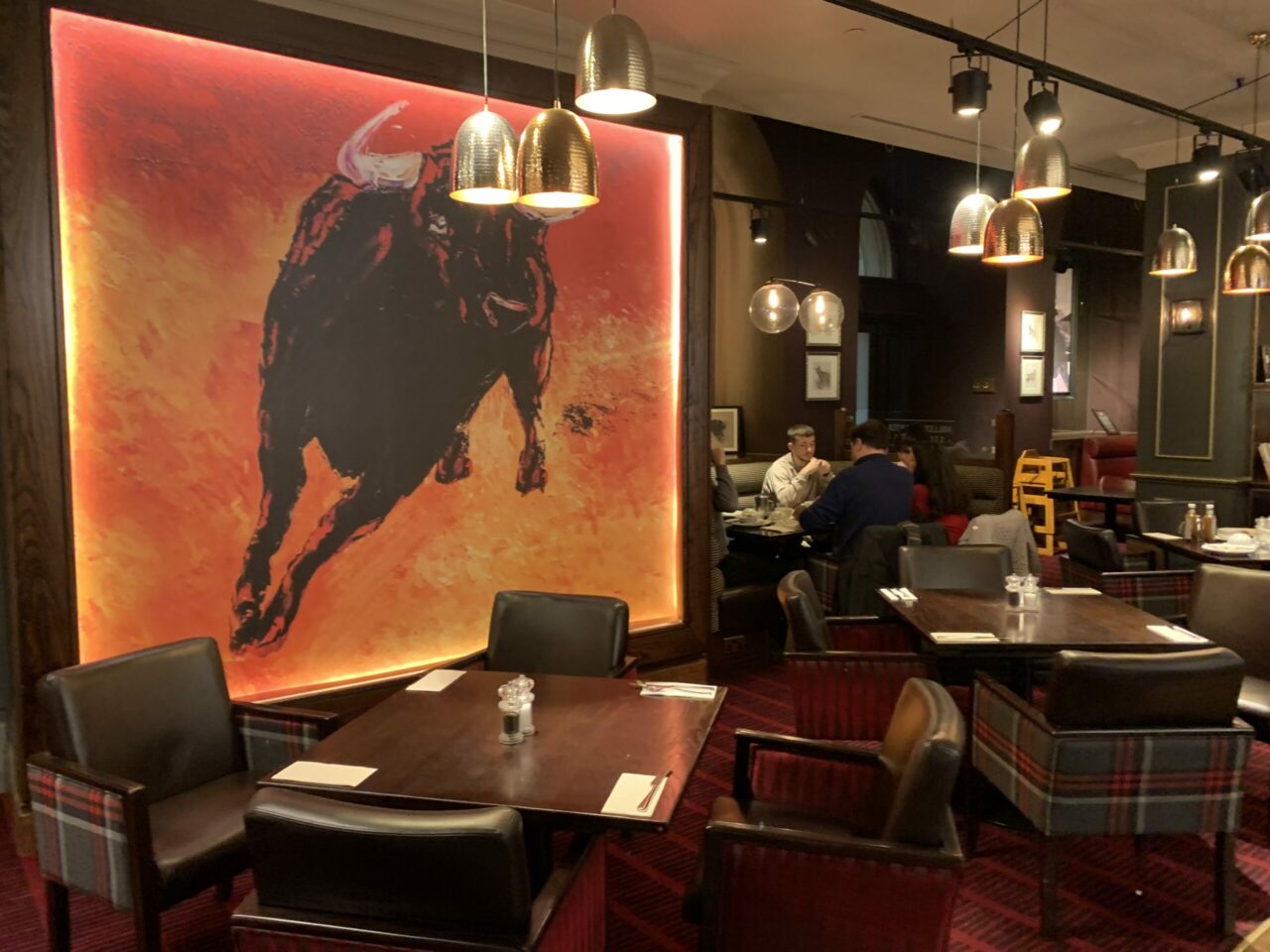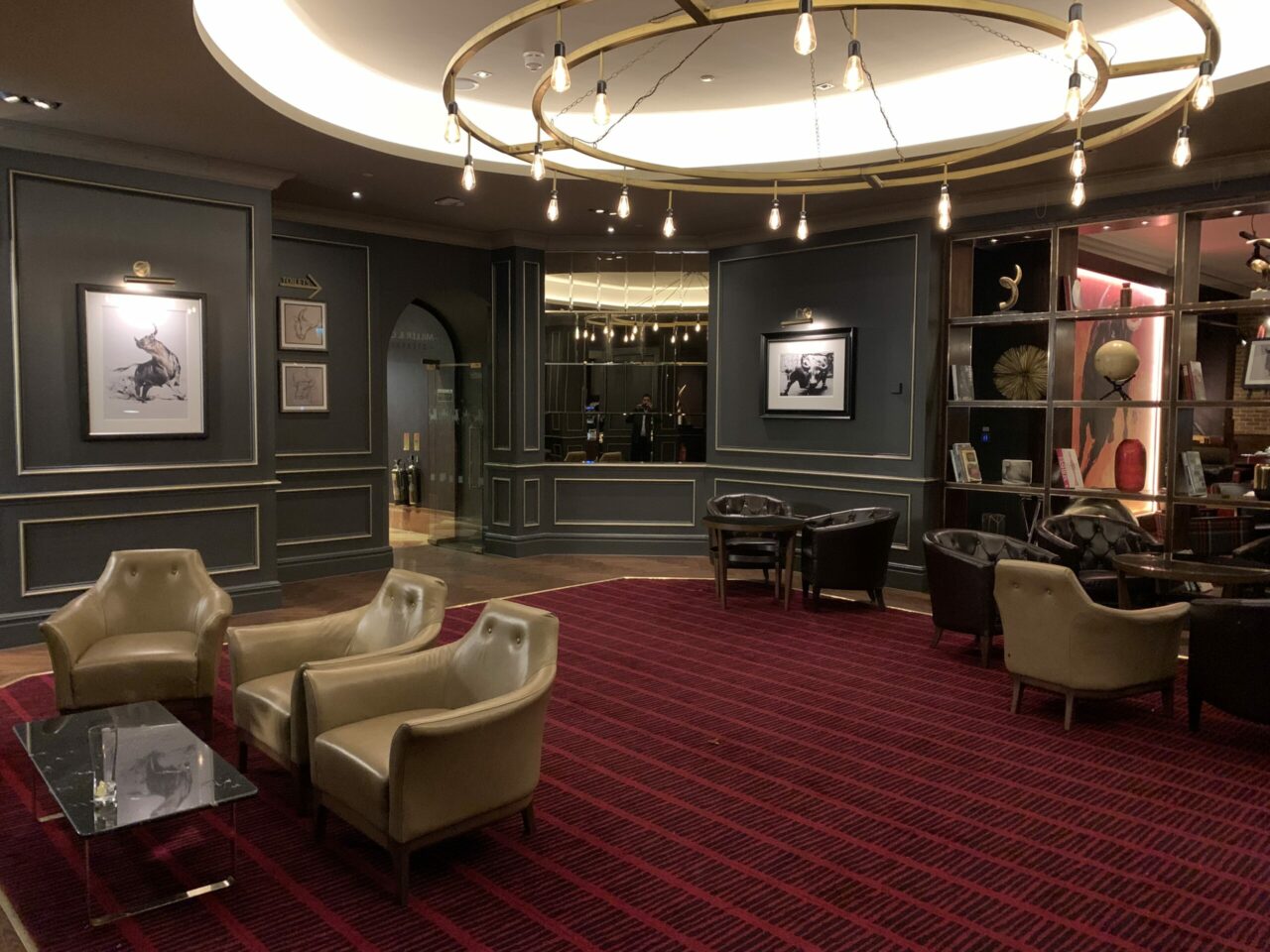 Conclusion
All in all it was a really lovely stay, and the Marriott Royal provided a great base to explore parts of Bristol. There's obviously a bit of a distinction between the older and newer wings of the hotel, but the staff are consistently good, and the atmosphere was vibrant and moreish.
You can find information and rates here.