Today's reader review is from Gus who will write about LNER and Avanti West Coast Trains and who also wrote an Article about The Marriott Royal Hotel Bristol Review
The Golden era of train travel?
This is the tale of two train journeys. The first was with LNER from London to Wakefield, and the next was with Avanti West Coast from London to Holyhead. Both were in First class, and while both planes and trains have continued to become much busier since I actually travelled (in the summer), I thought it would be interesting to review both the lounges and the carriages in one sitting.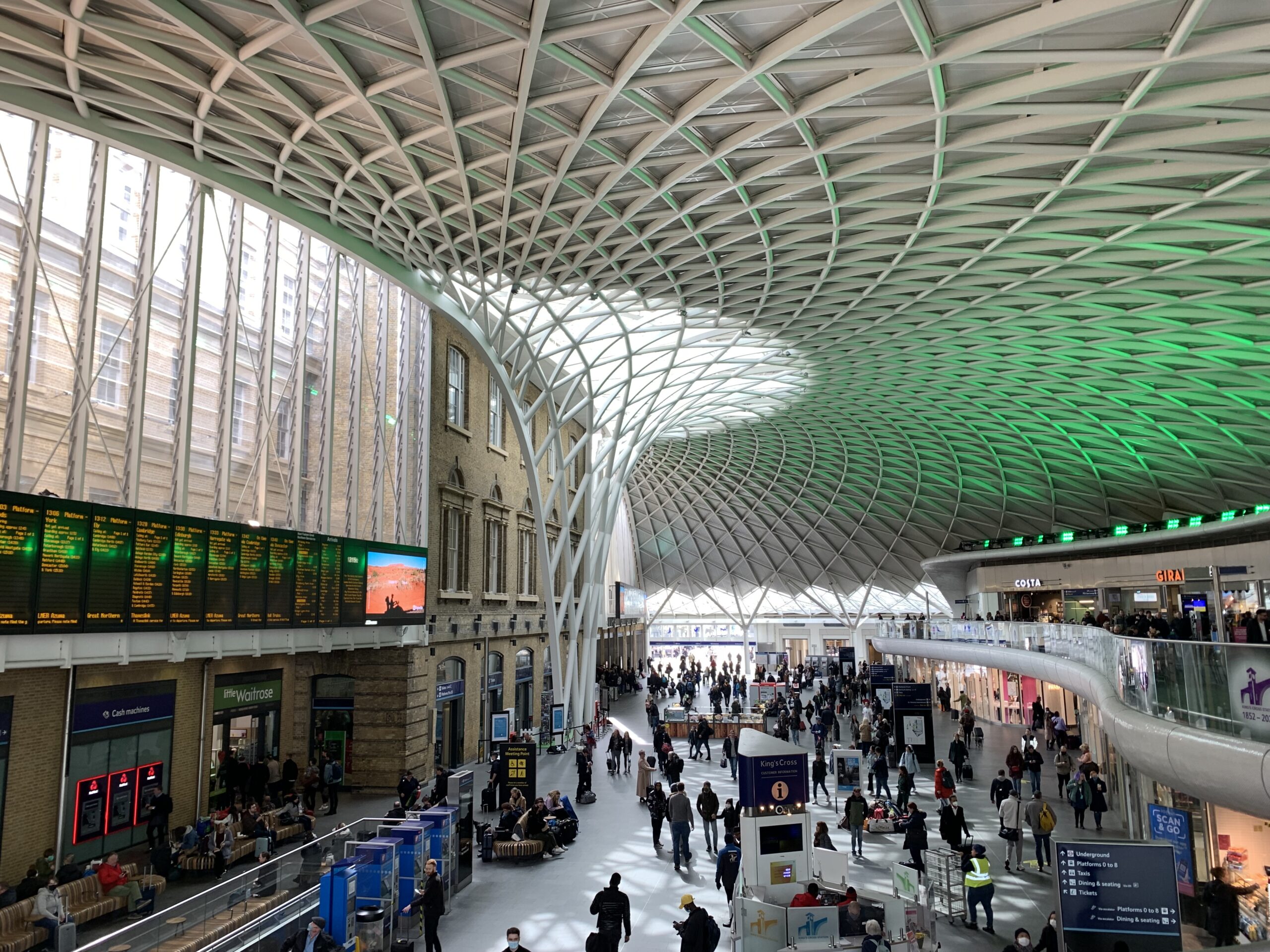 The first thing to say is that from a cost perspective First isn't always that much more expensive, especially if booked early enough in advance, and if you have some flexibility on time of service. Both journeys were approximately £100-150 one way, as opposed to about half that in standard. For me, one of the main benefits of First Class on a train is that I have literally never seen a premium carriage more than 75% full, whereas in Standard so many of the peak services are standing room only. That said, a trip on the Orient Express, this is not.
LNER from King's Cross
My trip from London's Kings Cross to Wakefield was with LNER, and was on a Friday lunchtime so the station generally was fairly busy, and actually the lounge was super crowded. When I went to get my ticket checked there for entry (not all types of First ticket get access), the clerk was very friendly, and overall it does provide a bit of a respite from the wider station madness.
There were various seating areas and some basic self-service (non alcoholic) drinks and food laid out. Alcohol can be bought (though it wasn't super clear how or where), and staff were milling around most of the time.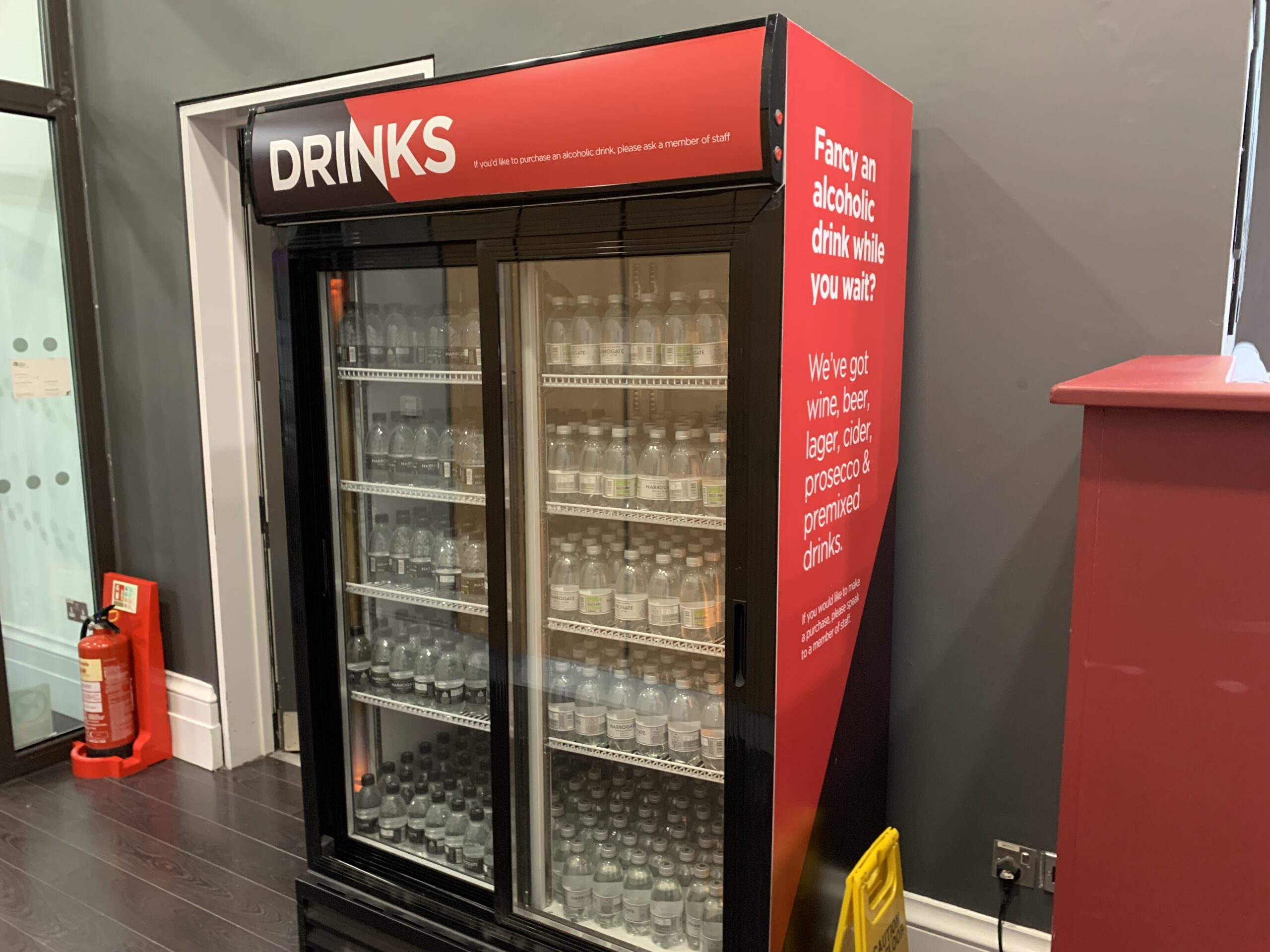 It's worth saying that King's Cross remains one of London's most visually impressive terminus', with the mezzanine level and its impressive curved roof – and of course the fun Platform 9 ¾ for all those Harry Potter fans.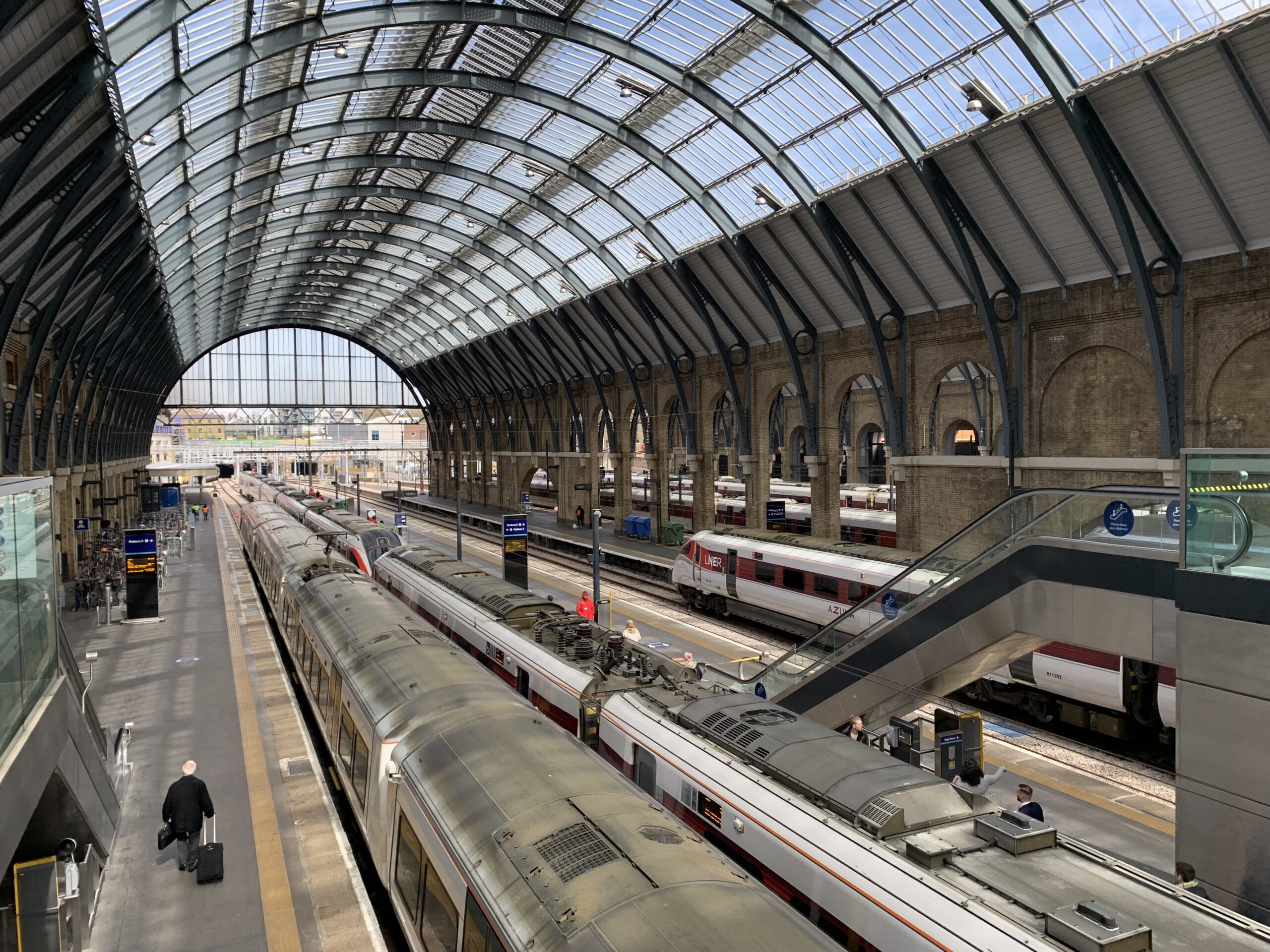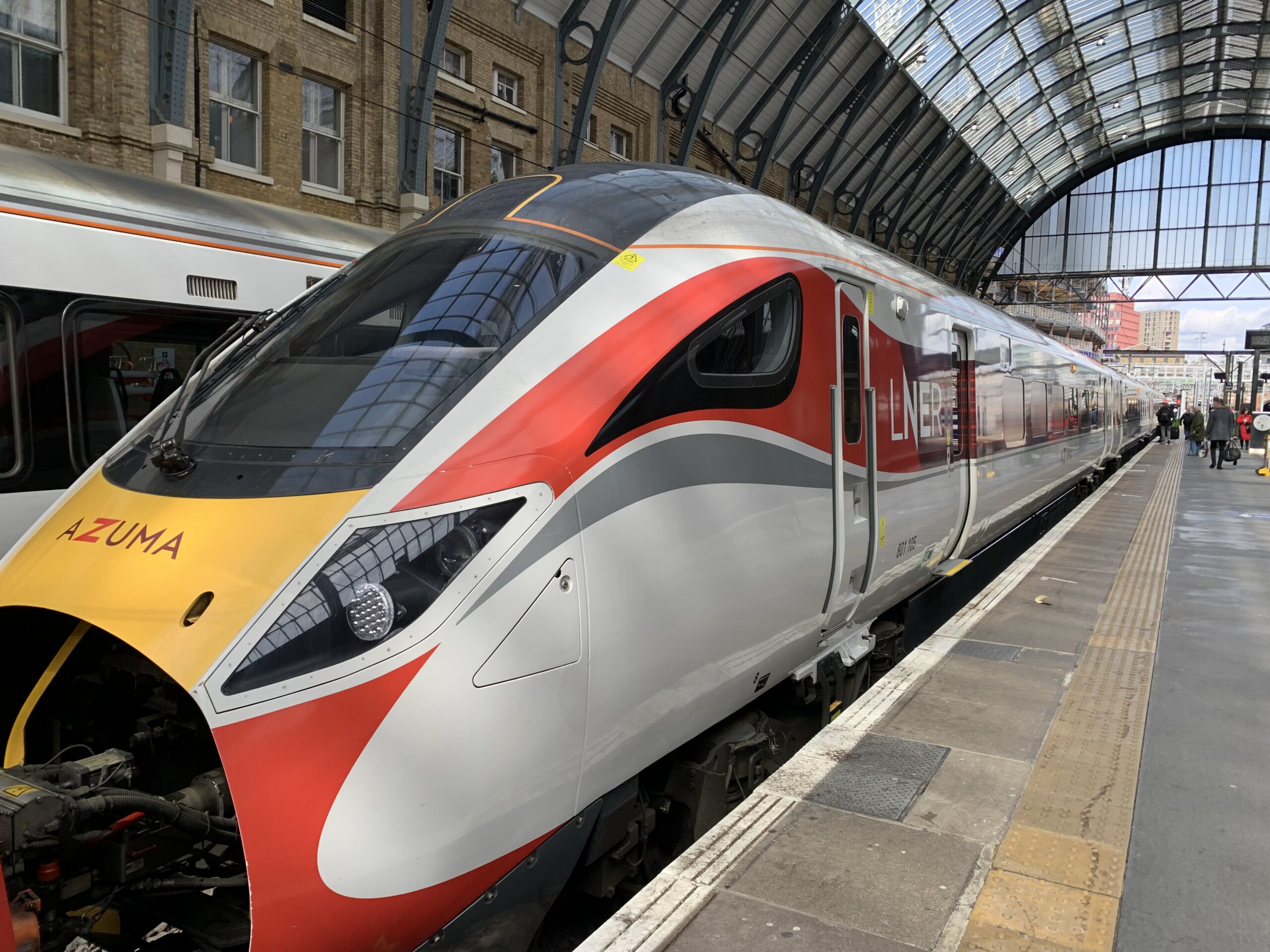 On the train itself I am pleased to report that the First carriages are new and in good nick. The seats were firm but comfortable, and had decent power outlets and leg room. They reclined a little way, and each table was generous enough for a laptop or laying out a newspaper or some paperwork.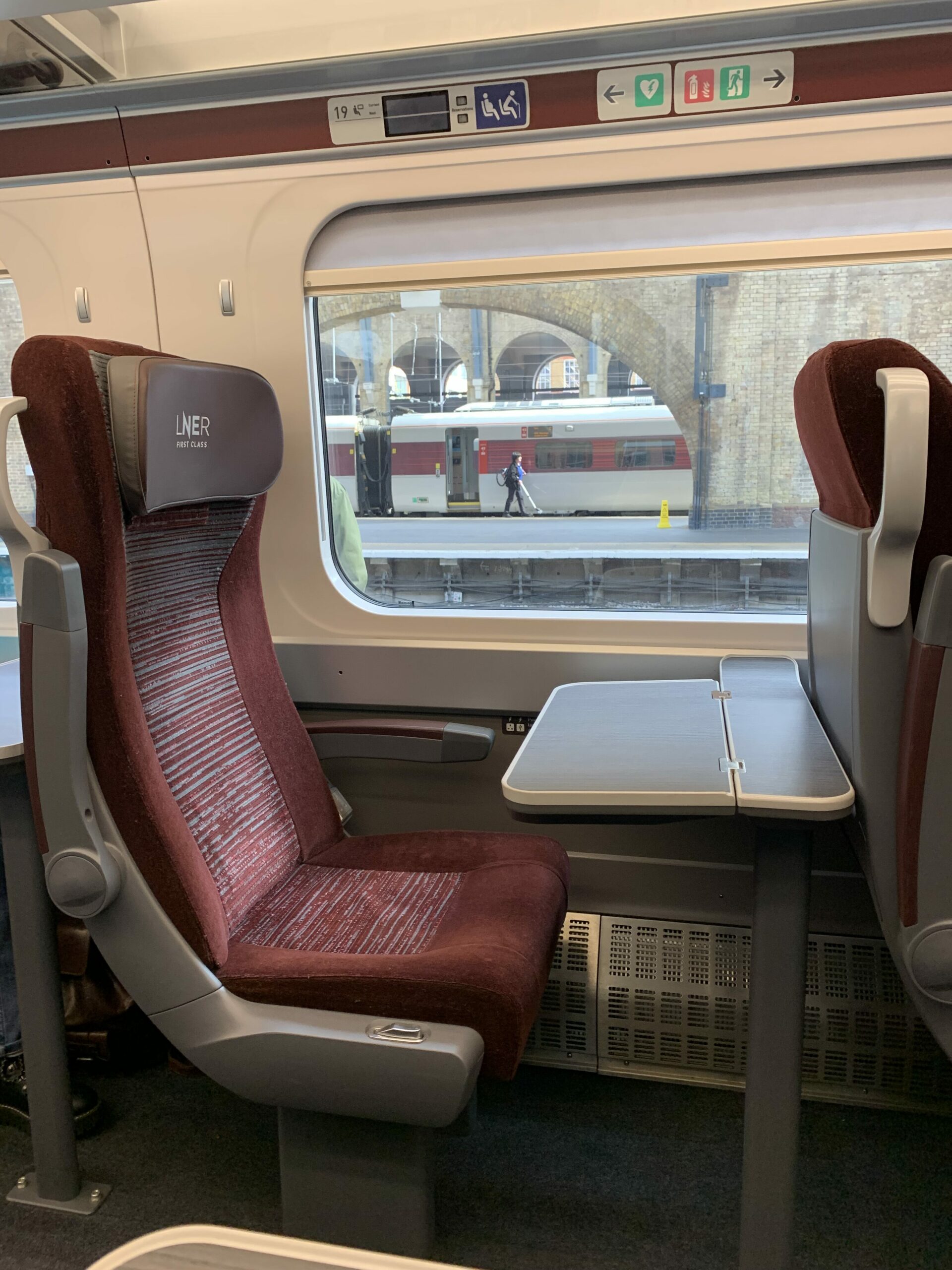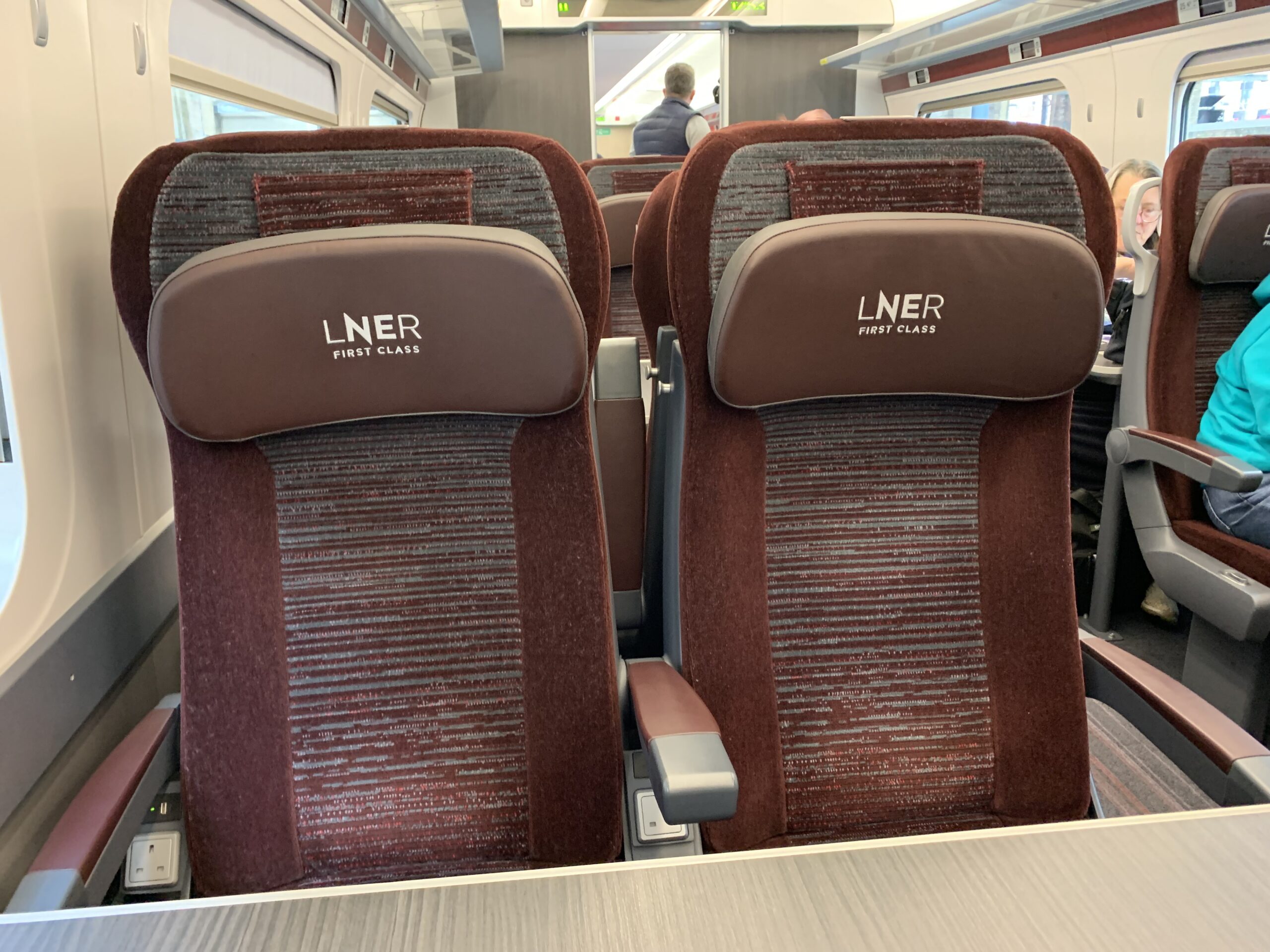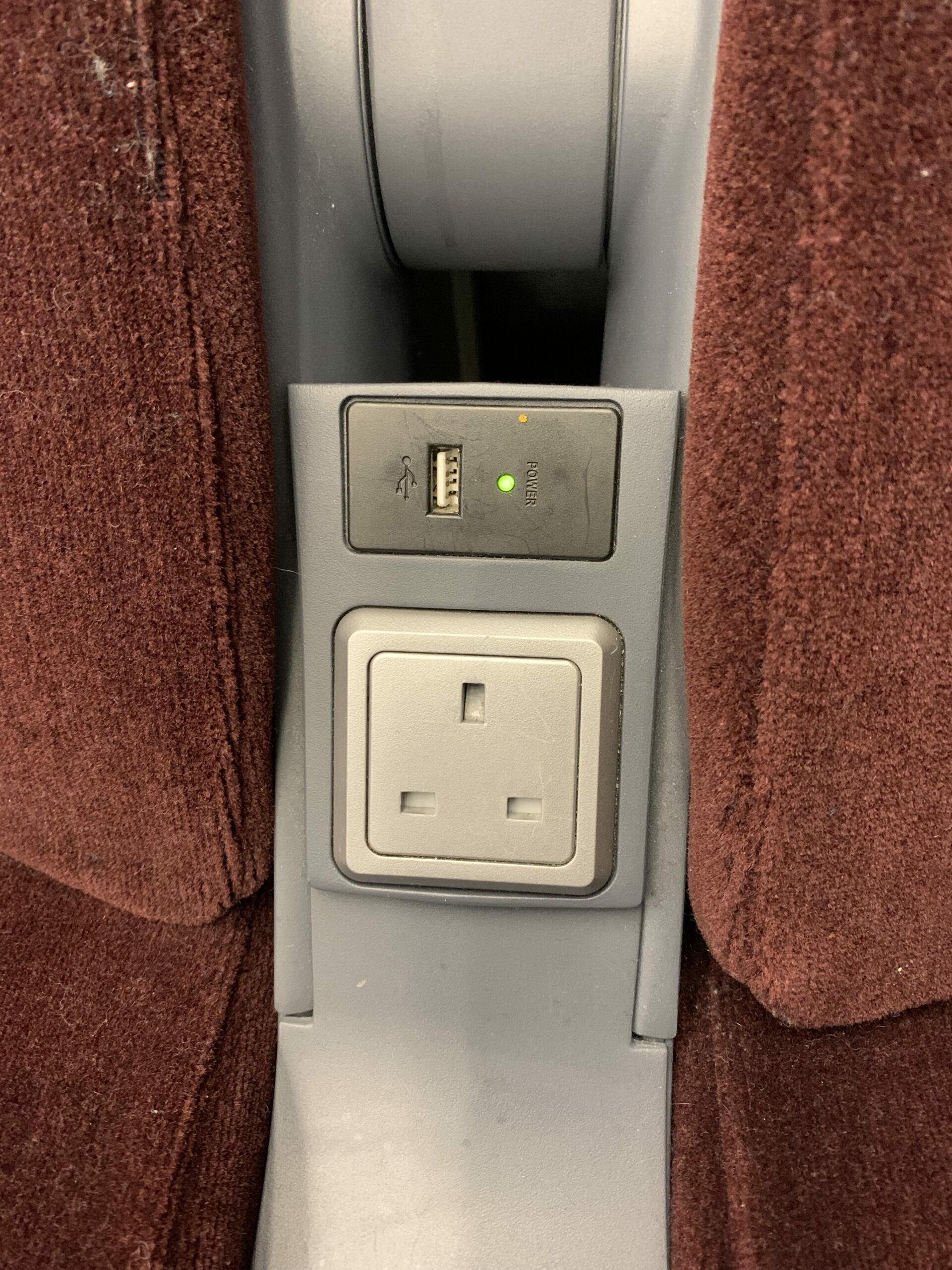 Initial service was very swift and friendly, and the food options looked appetising. I ordered a beef and ale stew and when it came it was piping hot, and very tasty. It was definitely on the small side though, so wouldn't rely on just that for a square meal. This is where the extras – including crips, fruit and even a sea salted chocolate pot for dessert came in handy.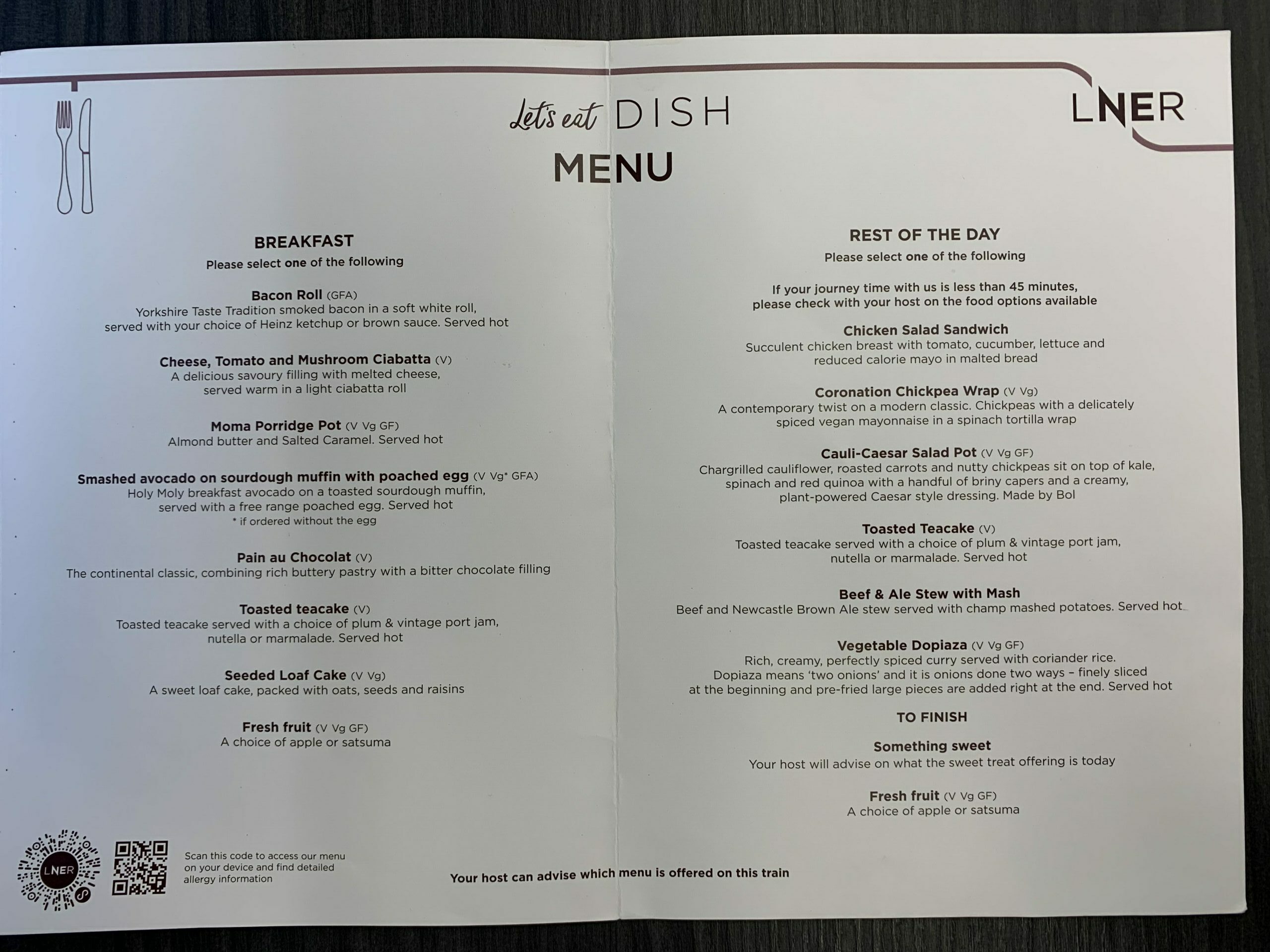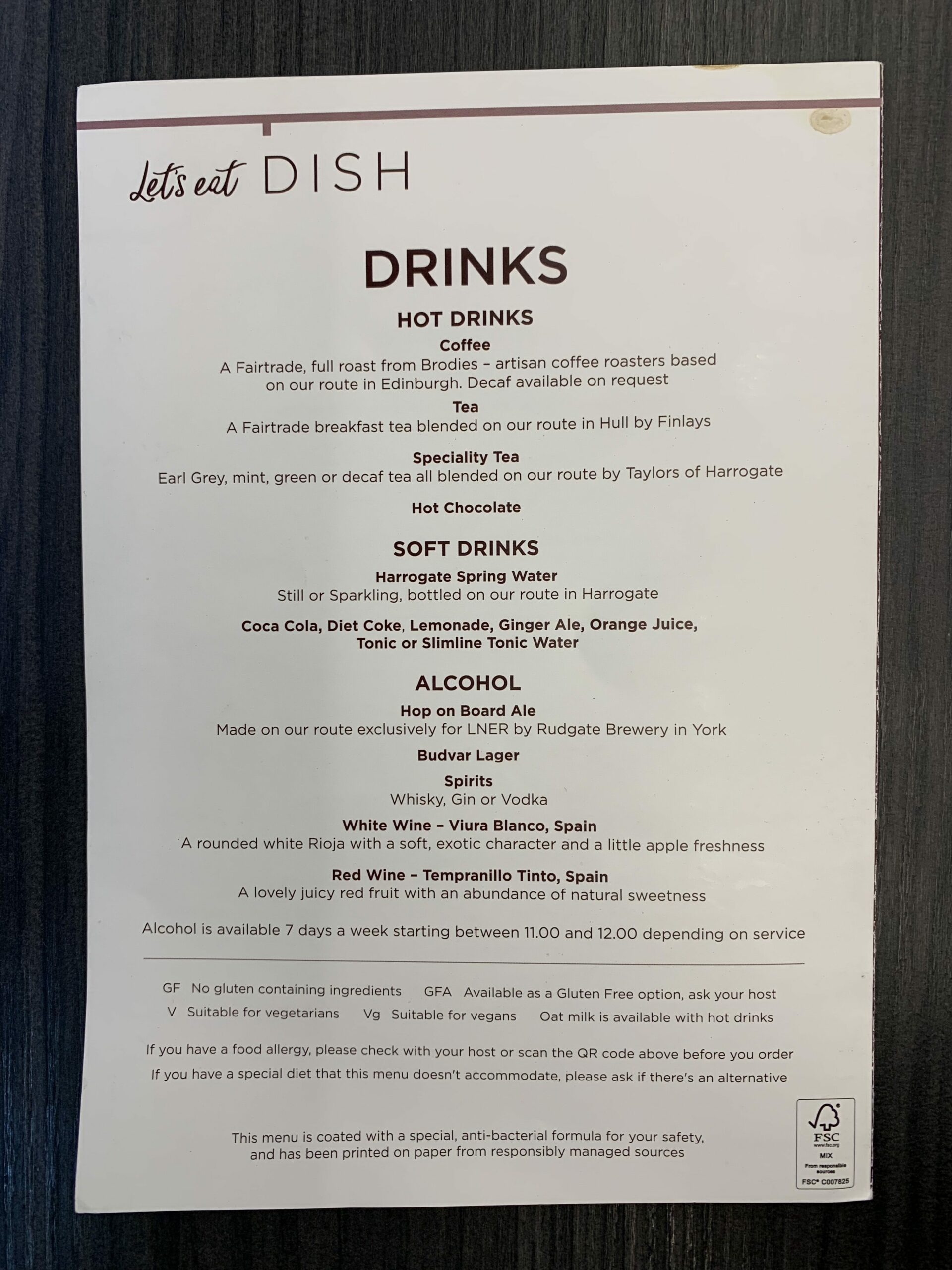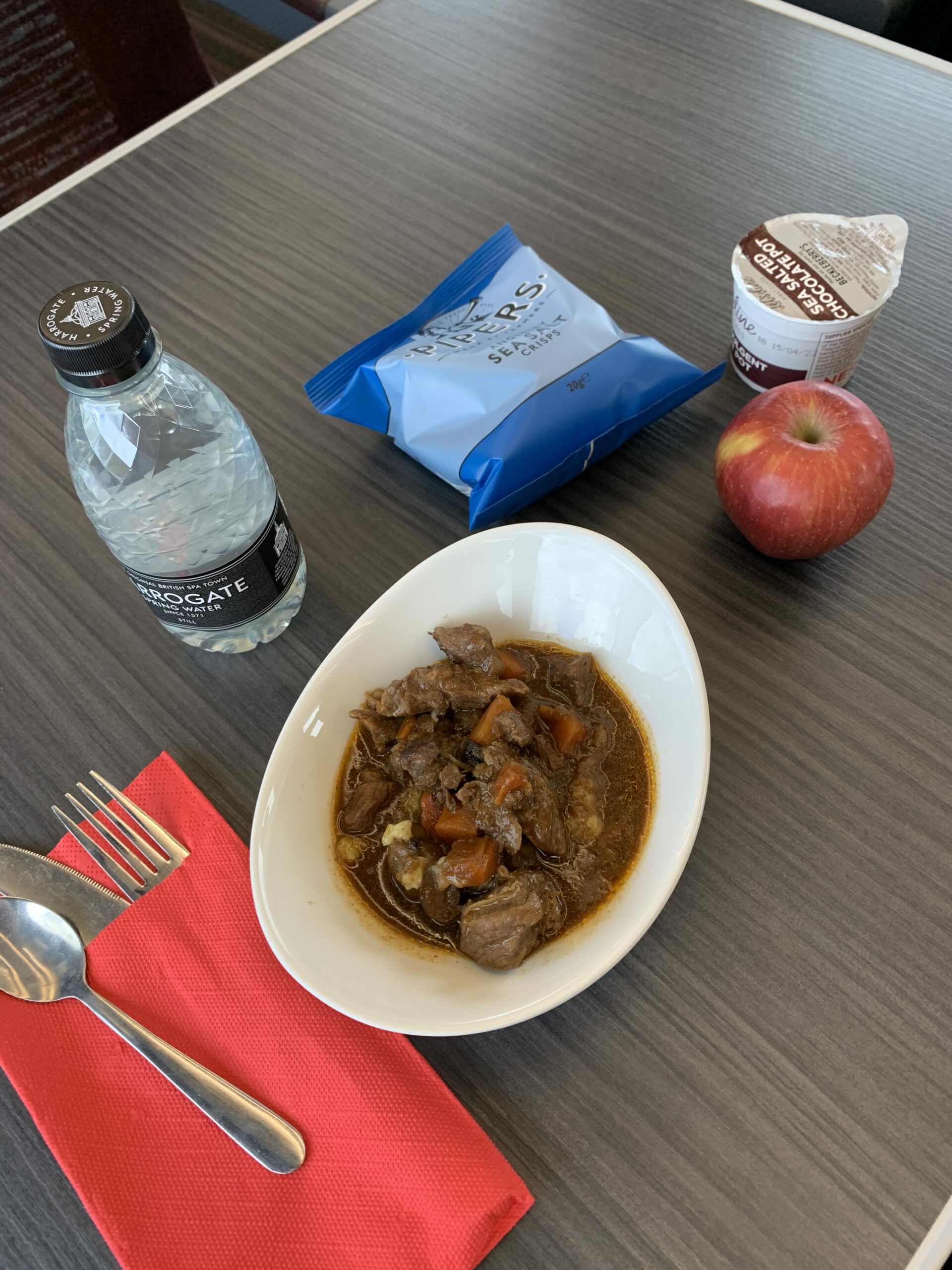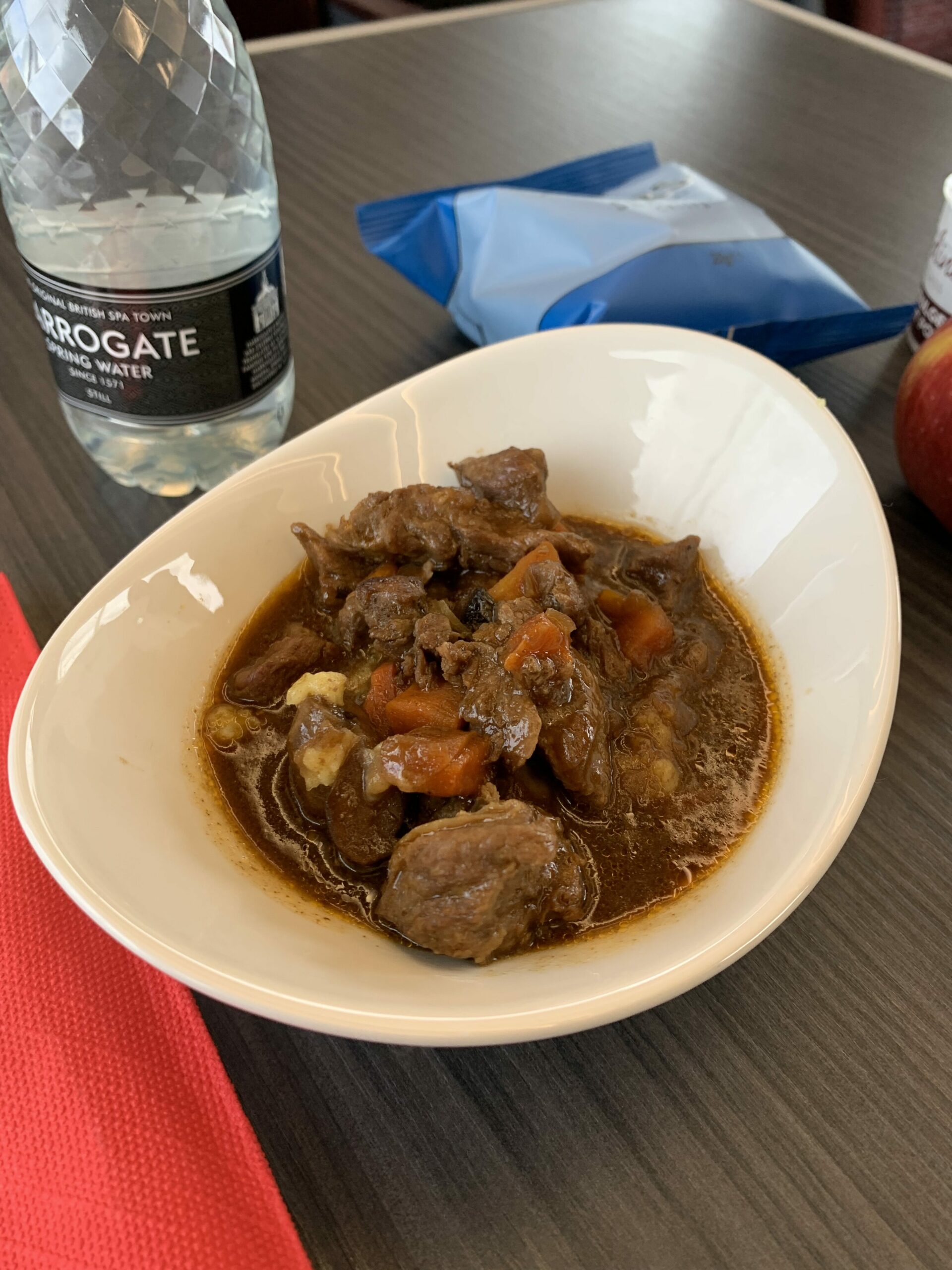 Avanti West Coast from Euston
Most times I go to Euston it seems positively thronging with rushed travellers, but this time it was much less frenetic. It clearly helped being a Friday mid-morning (i.e. as opposed to lunchtime or later in the day), and in school holidays, but the lounge itself – up on the first floor – was the quietest I have ever seen it. In fact it was so quiet that a member of staff behind the bar even offered to make a proper coffee for me (rather than pointing to one of the self-service machines)!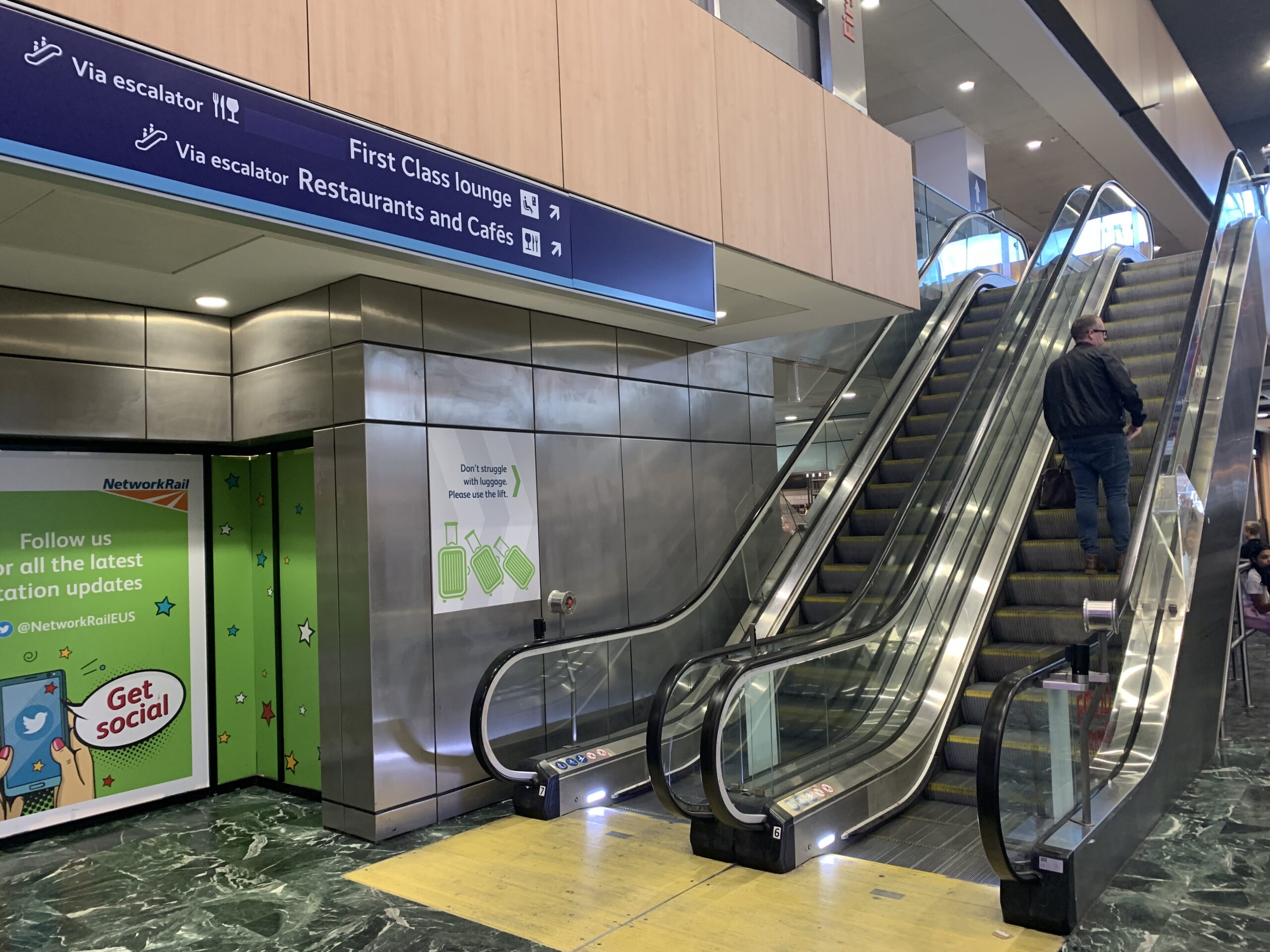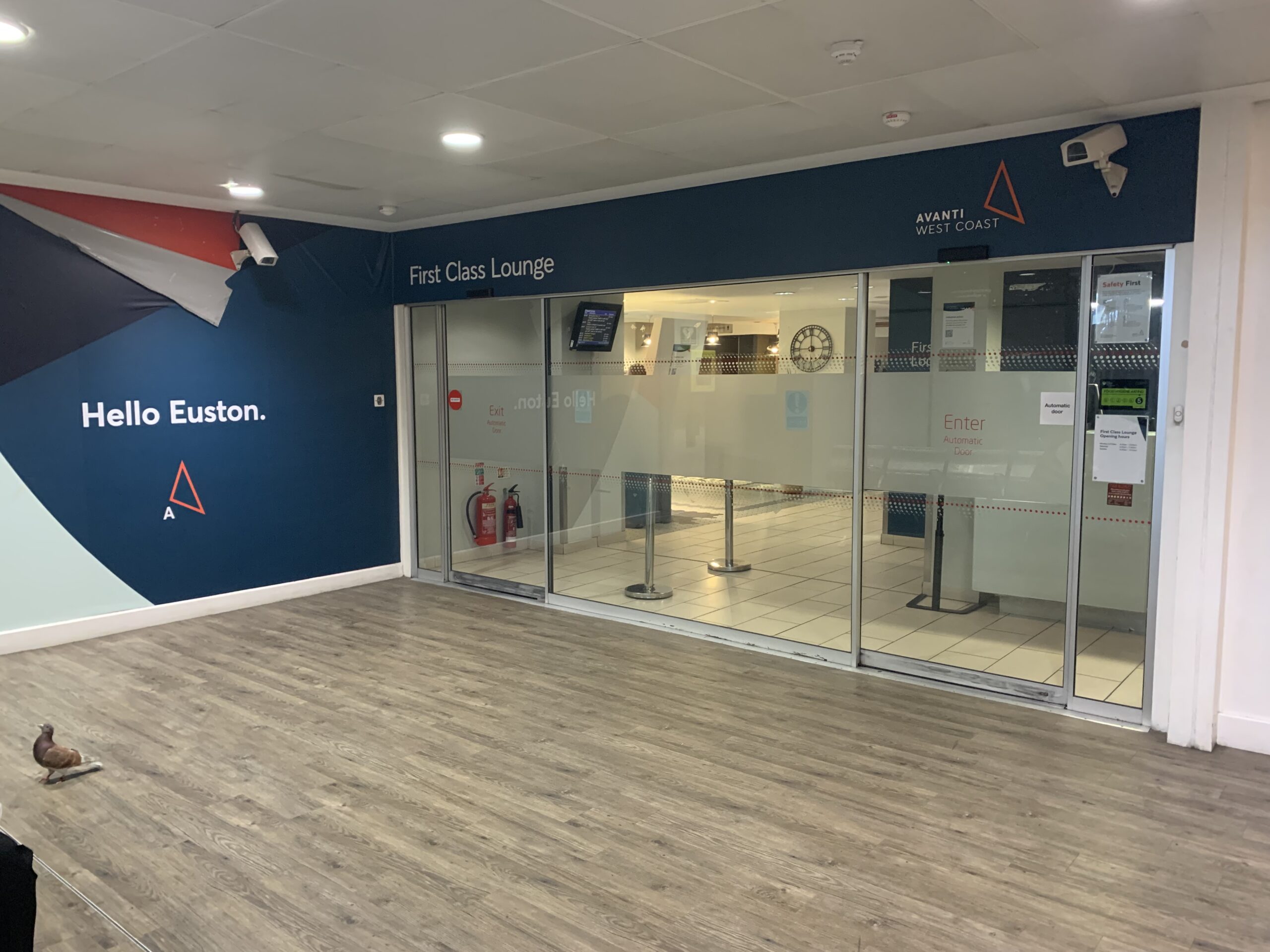 Food was fairly limited, mostly being pastries and fruit, but there is a decent amount of seating – including some fun solo seats (which are reminiscent of the Virgin Atlantic Clubhouse, no doubt a throwback to when Virgin Trains used to run the line), with fast wifi, and at one end of the lounge you can sit gazing at the main concourse, which is great for people-watching if that's your thing.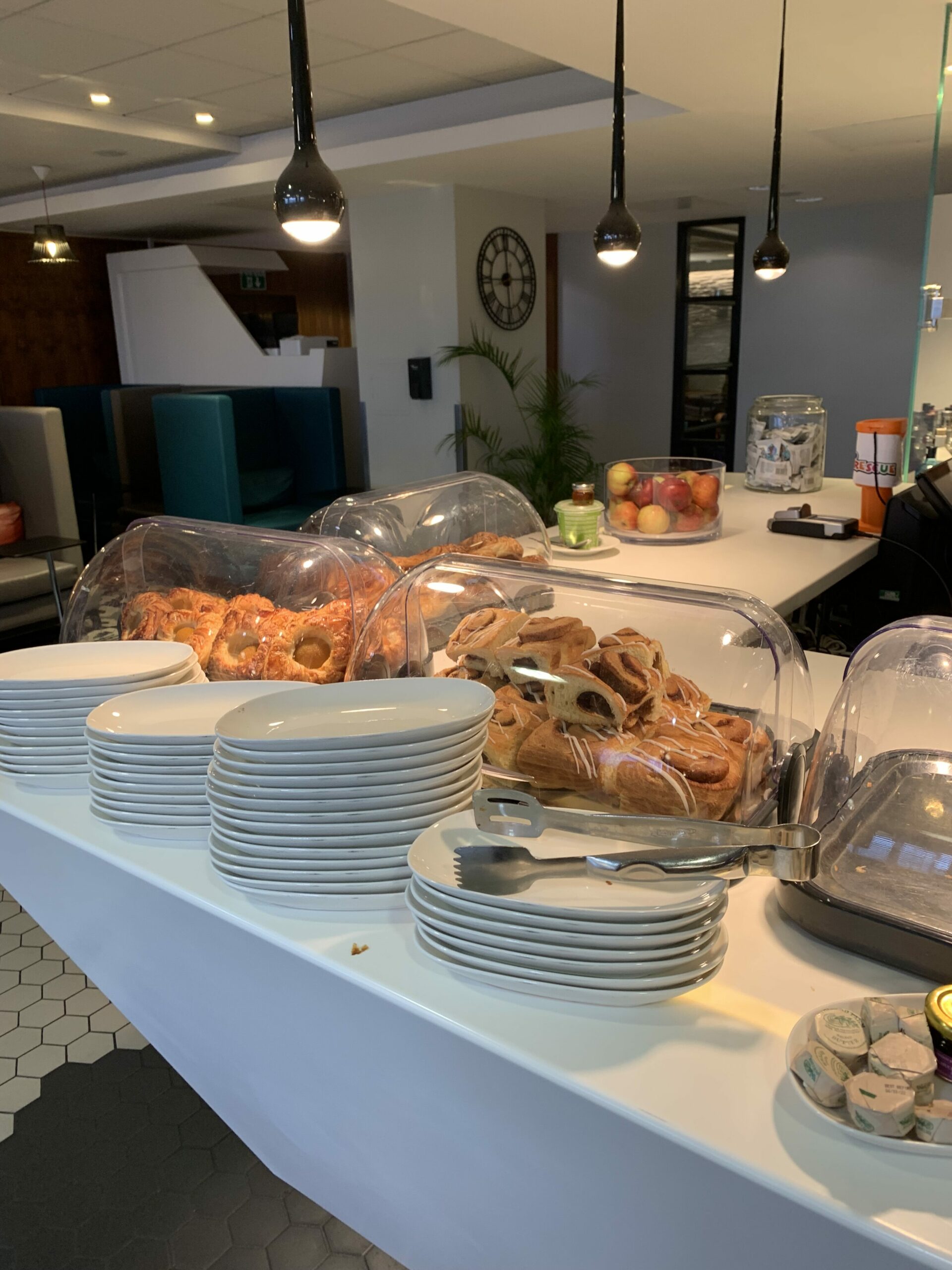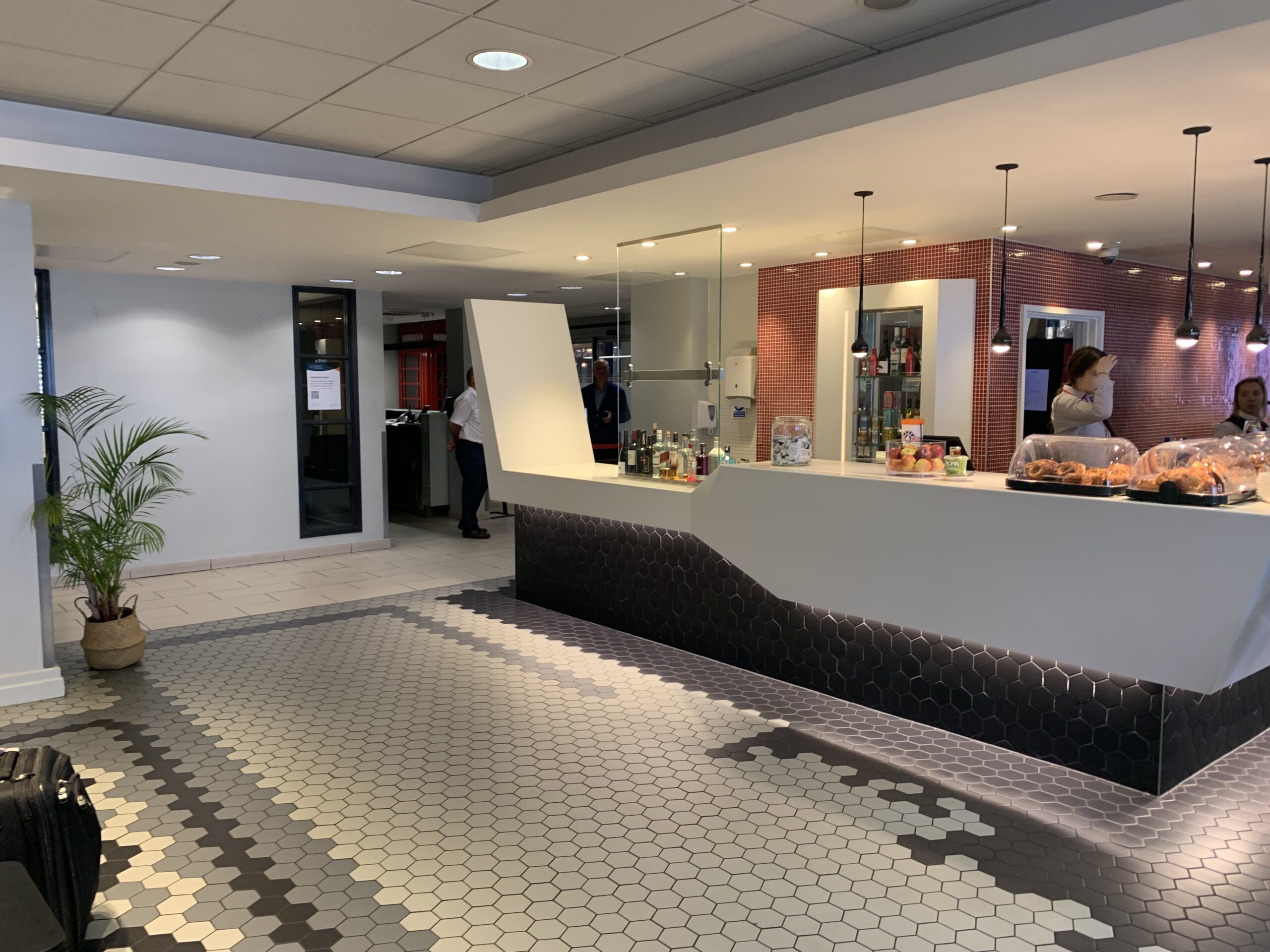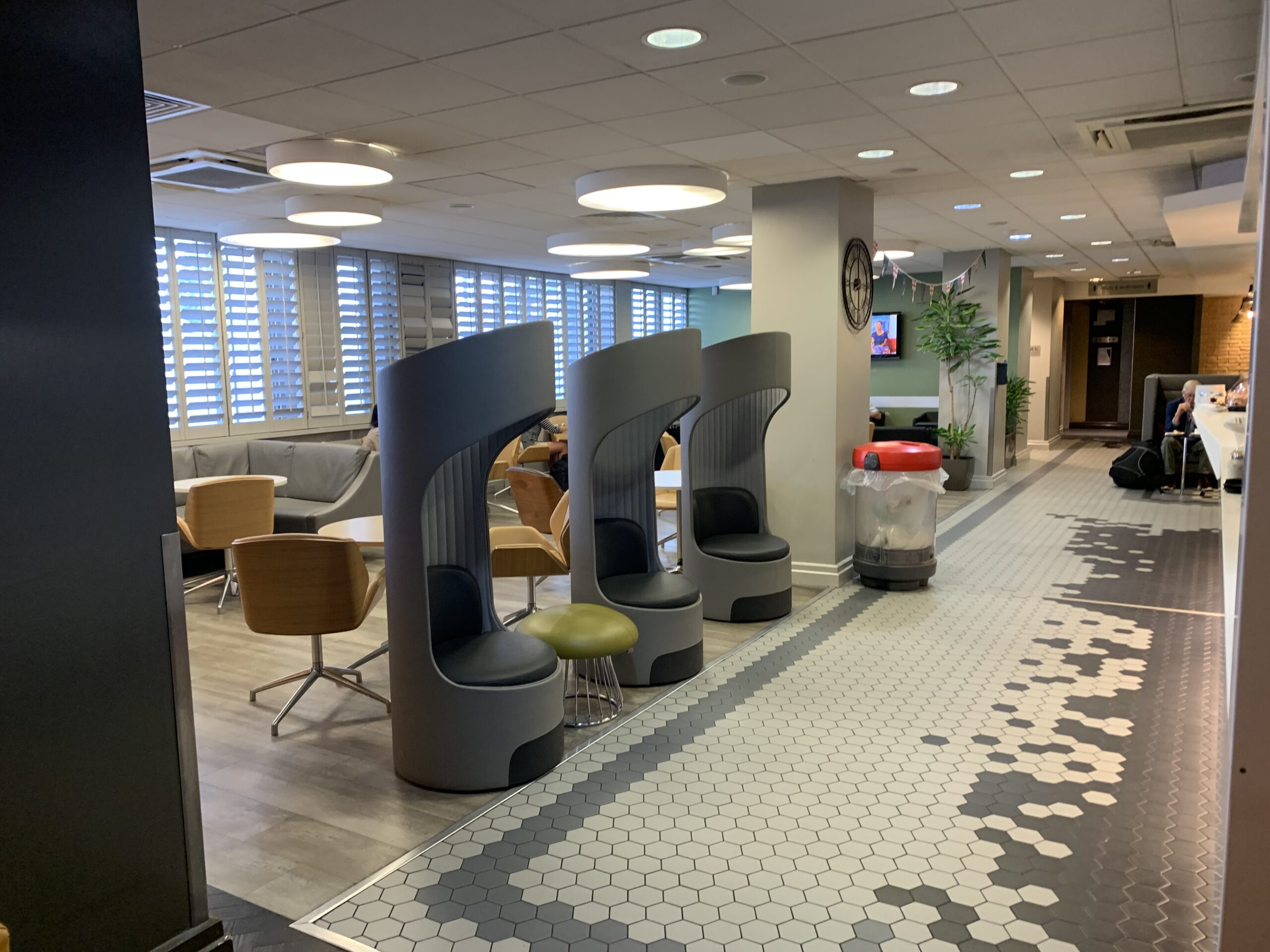 A few minutes later and I was boarding one of the two First Class carriages, and settling in to my seat. There's not much to differentiate it from LNER (or other train First Class seats for that matter) – no herringbone versus reverse herringbone debate here! – but the cabin was clean and appealing, and table settings were even already in place when we boarded.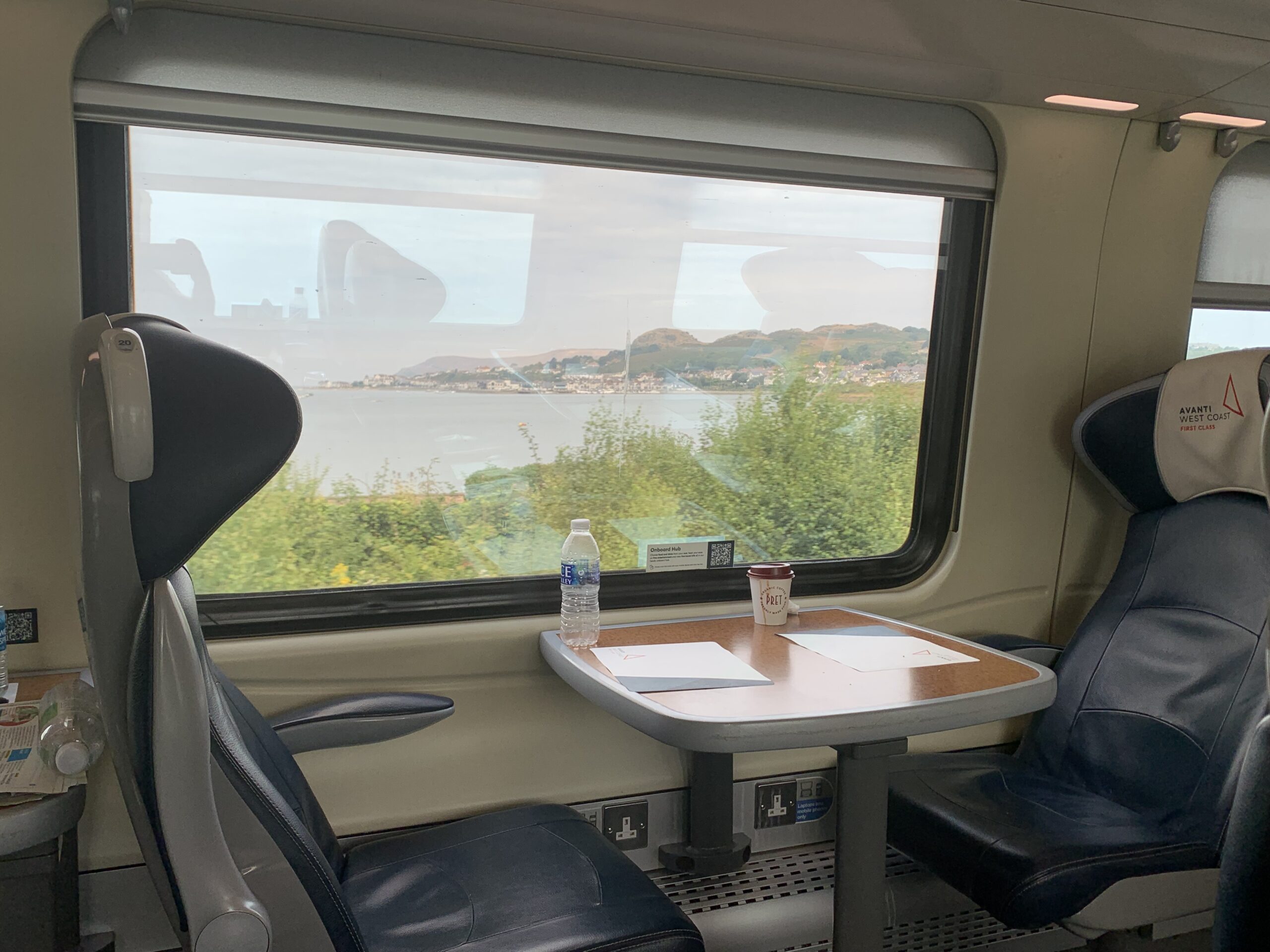 I ordered salmon and scrambled eggs. The salmon was tasty but the scrambled eggs were really quite awful. (I should have known better, I know). An unrequested extra arrived in the form of a strange cake with a pretzel on top, which was plonked fairly unceremoniously down on the table. Later on, however, another hot food and more drinks option came out, and I opted for the ham and cheese toastie, which was good, although the afternoon tea looked very decent too.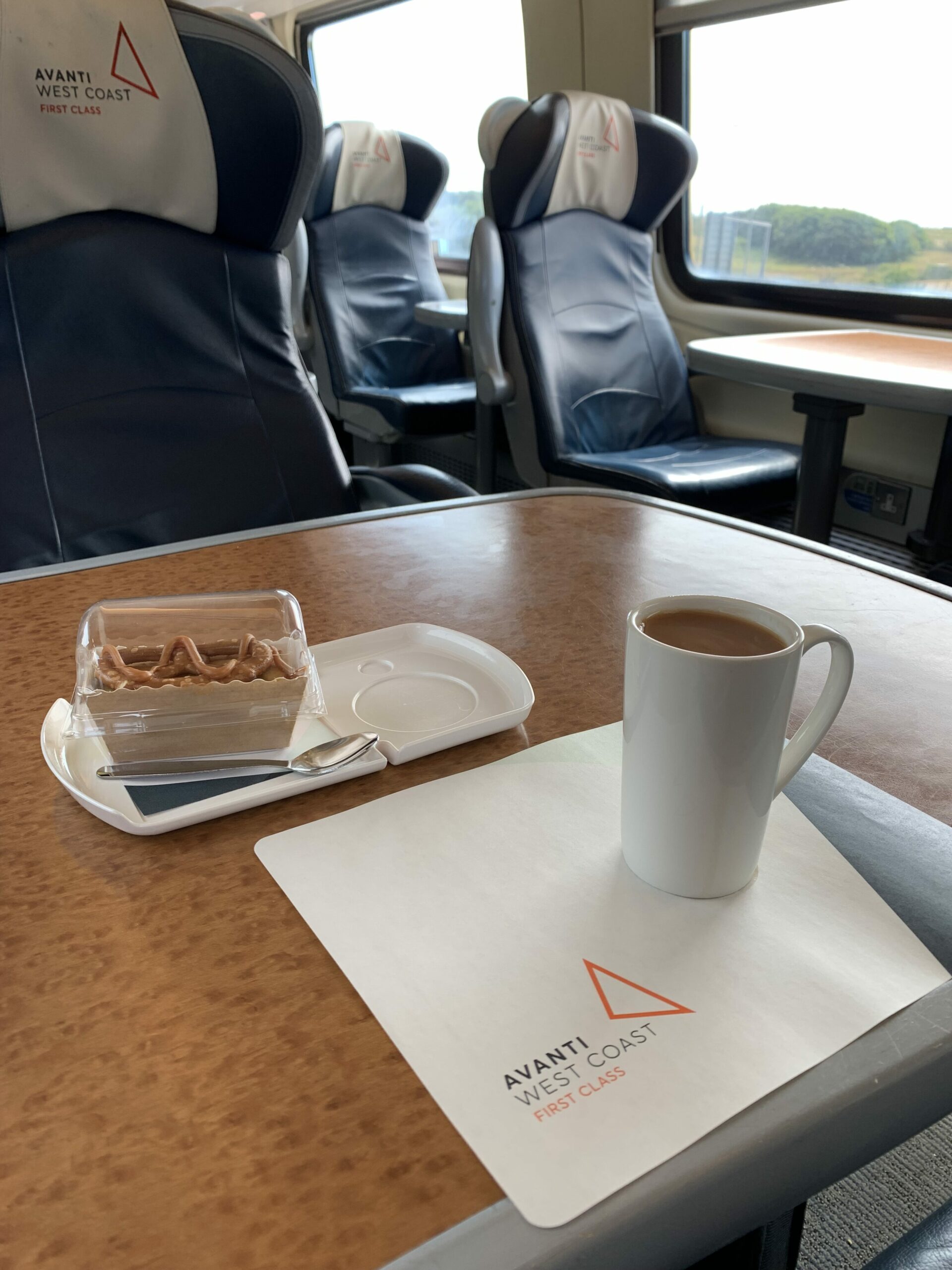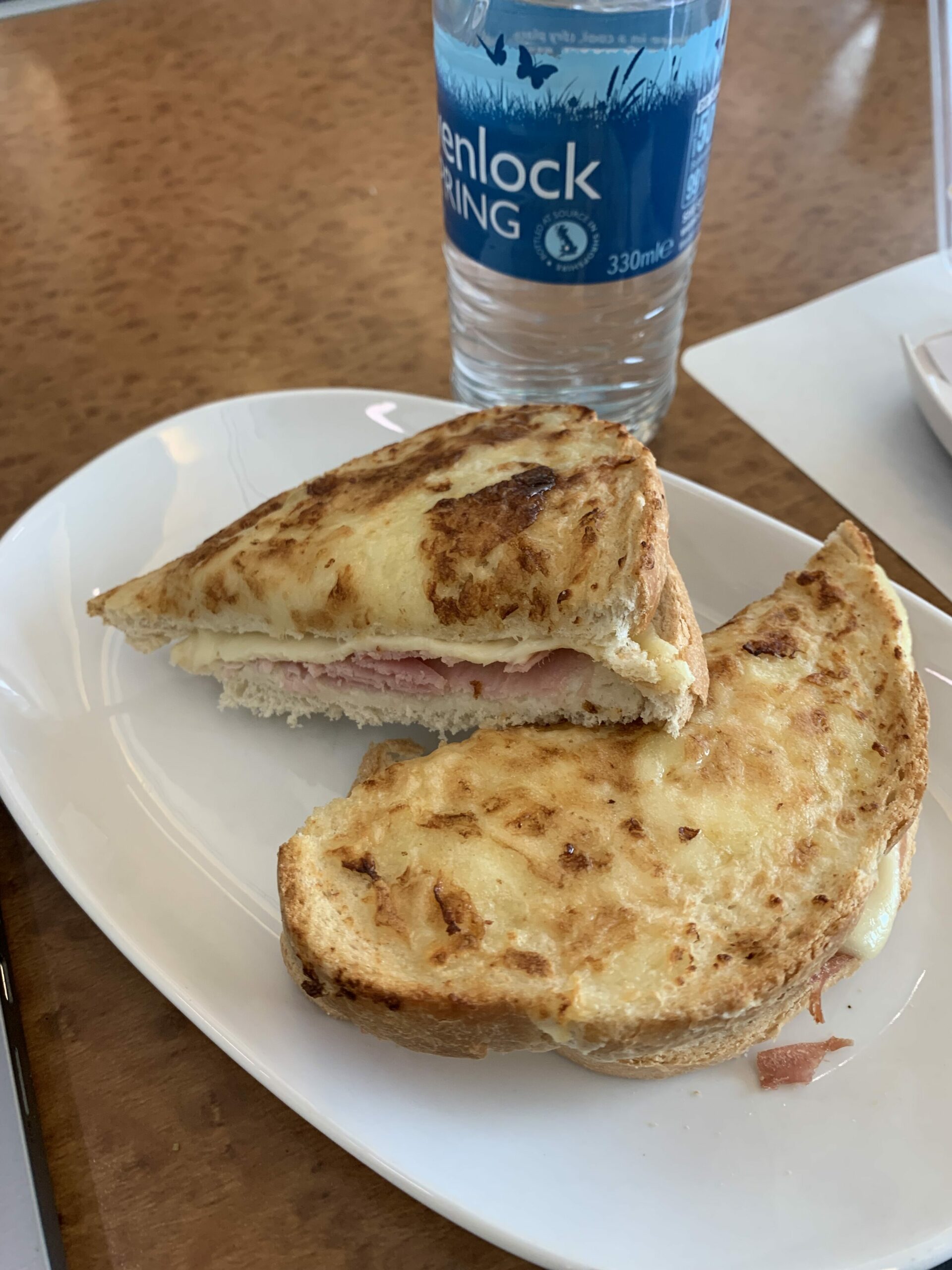 Service was also a bit mixed. The crew came through quickly after most stops, and did ensure all drink or snack requests were efficiently dealt with. But I did notice – and have seen this pattern previously – that in the chunks of time between stations, staff would sit at the end of the First Class carriage and chat and gossip (quite noisily) for extended periods of time.
Final thoughts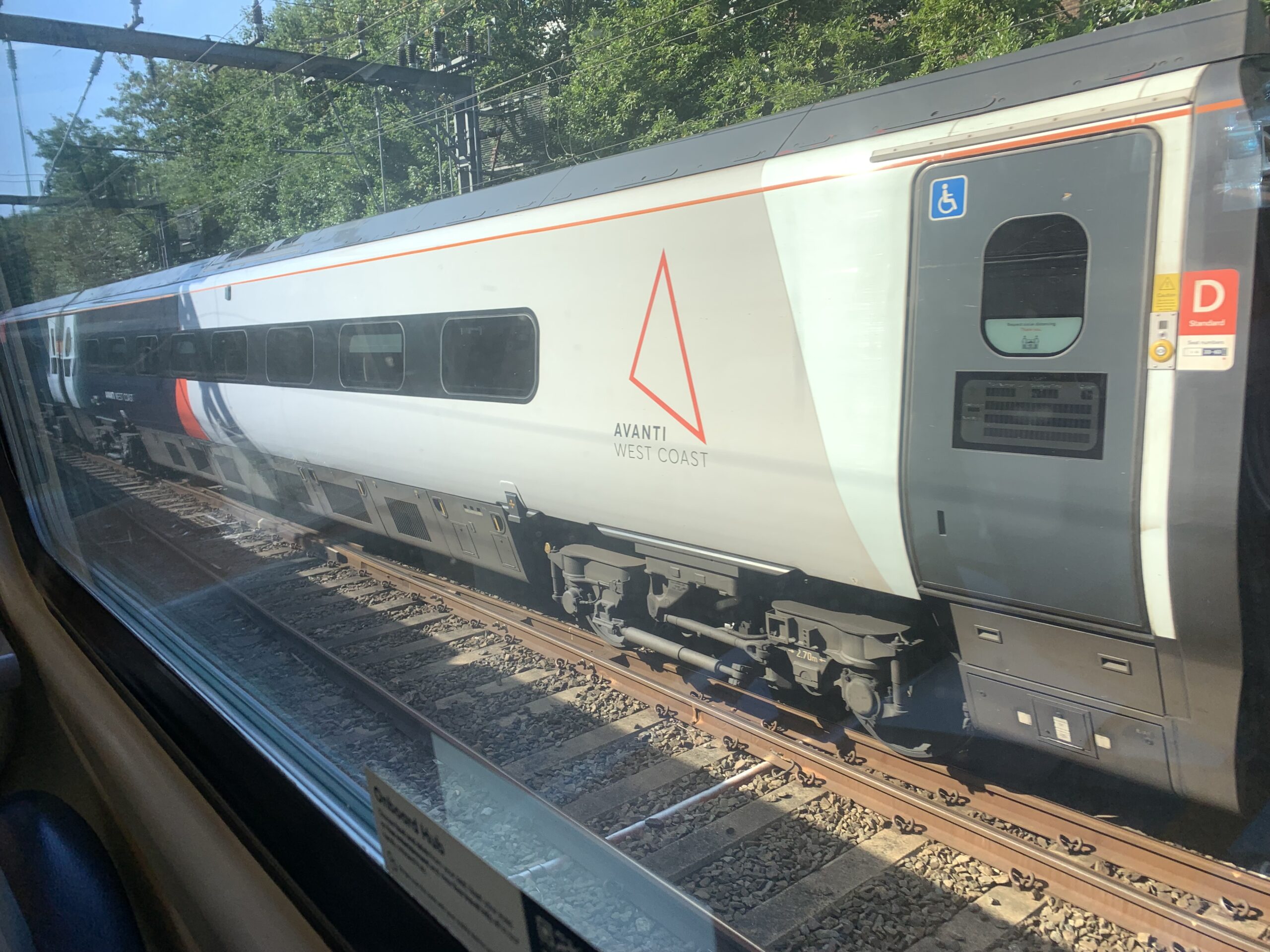 Overall going First Class on a train is a great shout if you value space and tranquility, and can get it at a tolerable price. For frequent (international) flyers the notion of 'first class' is a bit of a mis-nomer, but it does make the journey a load more comfortable, and the lounges do help to provide an escape from the sea of people that most major London stations are at peak travel times.