I was invited to have a look around the relatively newly opened NoMad Hotel London when I met with our luxury travel agent partners GTC last week. NoMad has been on my list for a while to stay at. Although I didn't stay, I did have a good look around the facilities and eat and drink to form a good enough opinion. It definitely had a massive wow-factor and I'm looking forward to squeezing in a stay. If you want to go somewhere romantic but not too formal, this is perfect. I would definitely return for the chicken alone!
Location
The location is fantastic if you plan to get out and about a lot. Just by Covent Garden and opposite the Royal Opera House there is oodles to do within a short stroll such as theatres, restaurants, bars and boutiques. You are also not far from the river and two minutes walk to Covent Garden tube.
NoMad Hotel London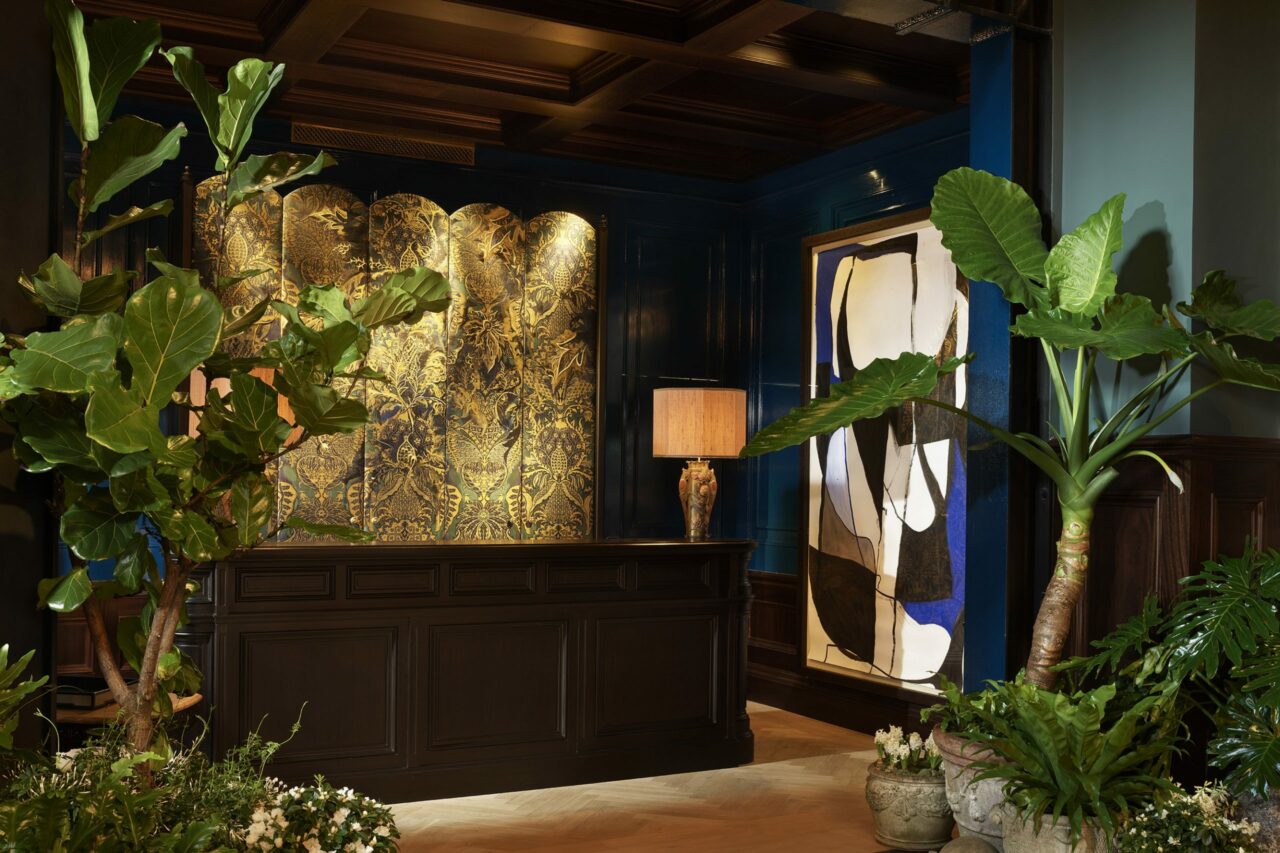 The London branch of NoMad opened in May 2021 following the previous two in Las Vegas and Los Angeles after the closure of the original NoMad in New York. I will be staying and reviewing NoMad Vegas in a couple of months but loved my dinner there in December.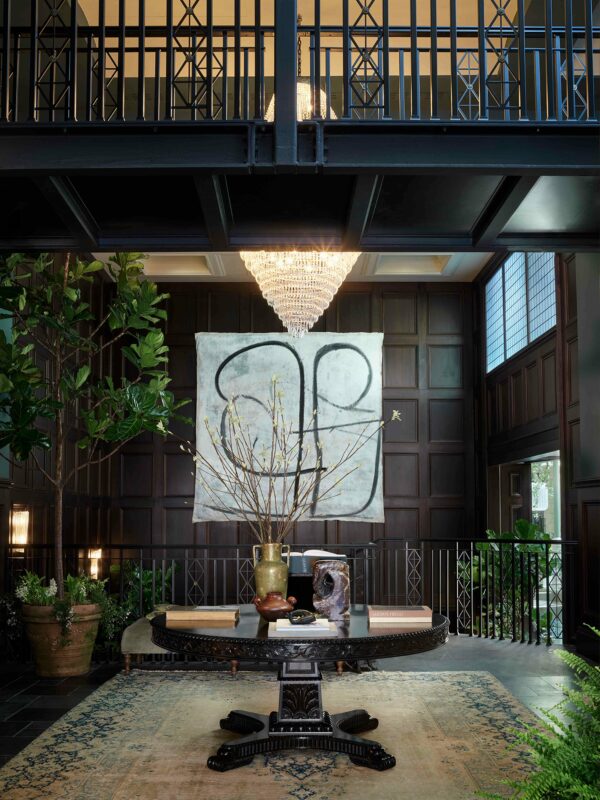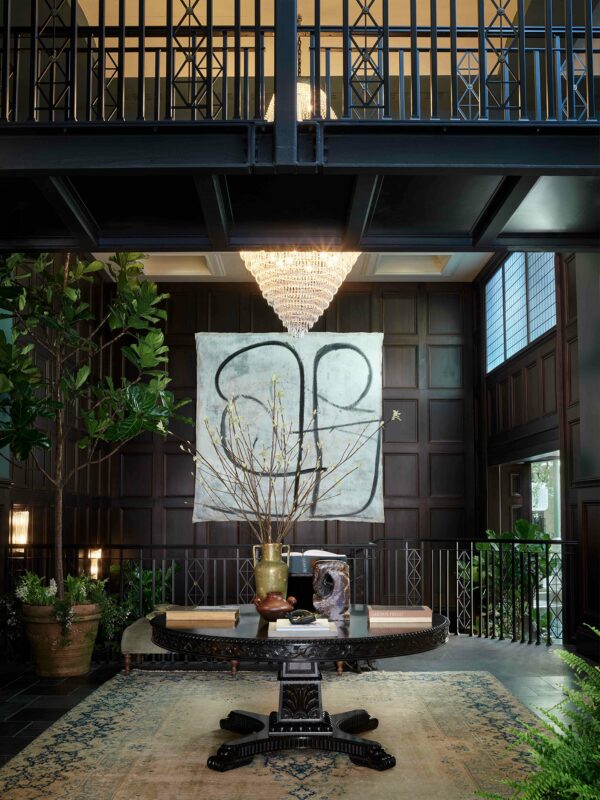 The hotel is set inside the historic, Grade II-listed building famously known as The Bow Street Magistrates' Court and Police Station. The hotel has tried to incorporate as much history into the rooms and public areas while still making it modern enough for every comfort. NoMad Hotels are known for their dramatic and dark decor usually, but this hotel has a hidden surprise that really makes it special.
You enter into a dark and atmospheric reception area around which is the Library which is for residents only and the NoMad restaurant by executive chef Ashley Abodeely. Set in a light-filled atrium surrounded by cascading plants, the sheer size of it and the contrast with the surrounding dark hues makes it all the more dramatic.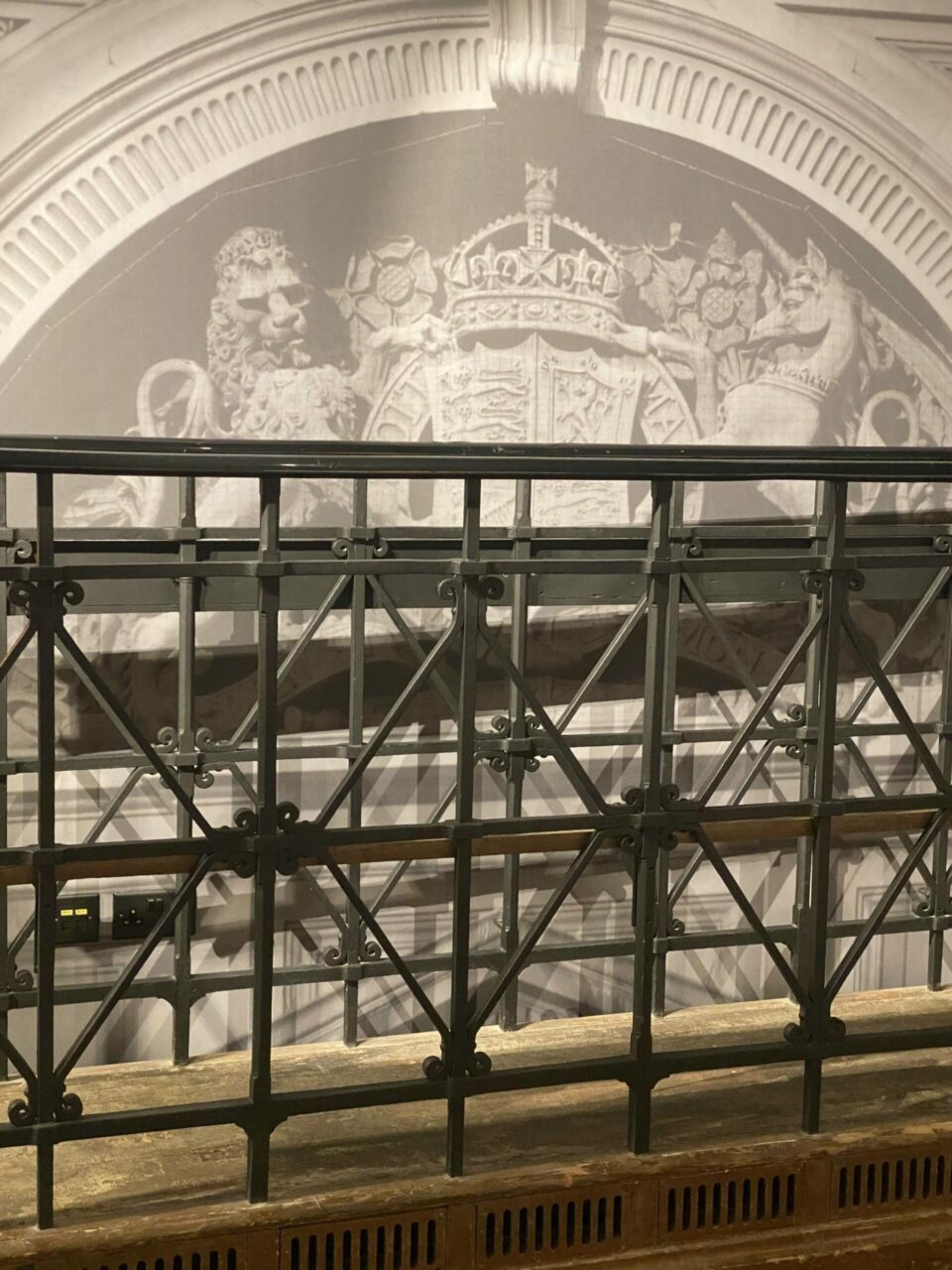 If you want to learn more about the history there is a museum onsite including the original cells (one was specially set aside to deal with drunks for them to sleep it off!).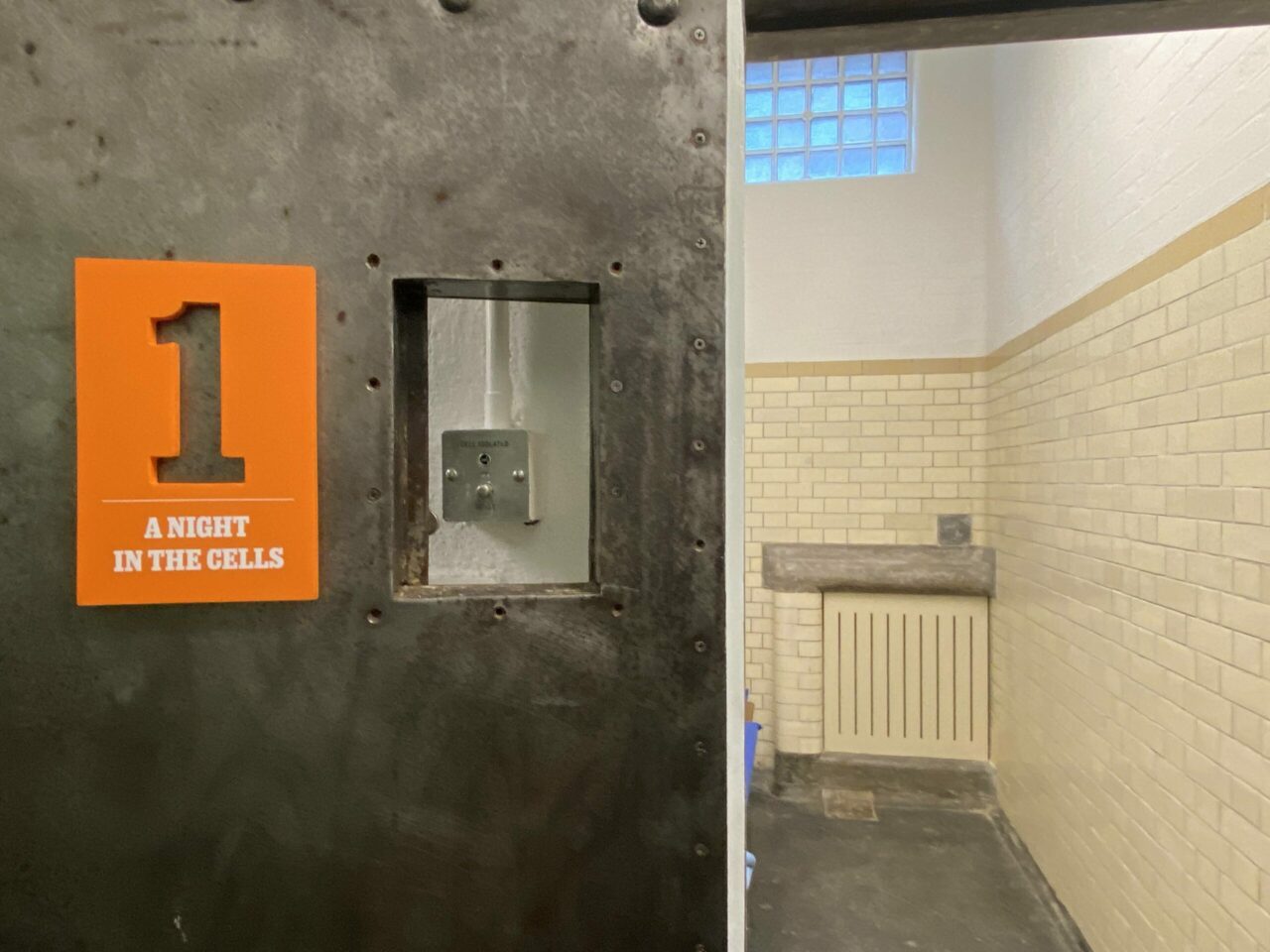 NoMad Hotel Rooms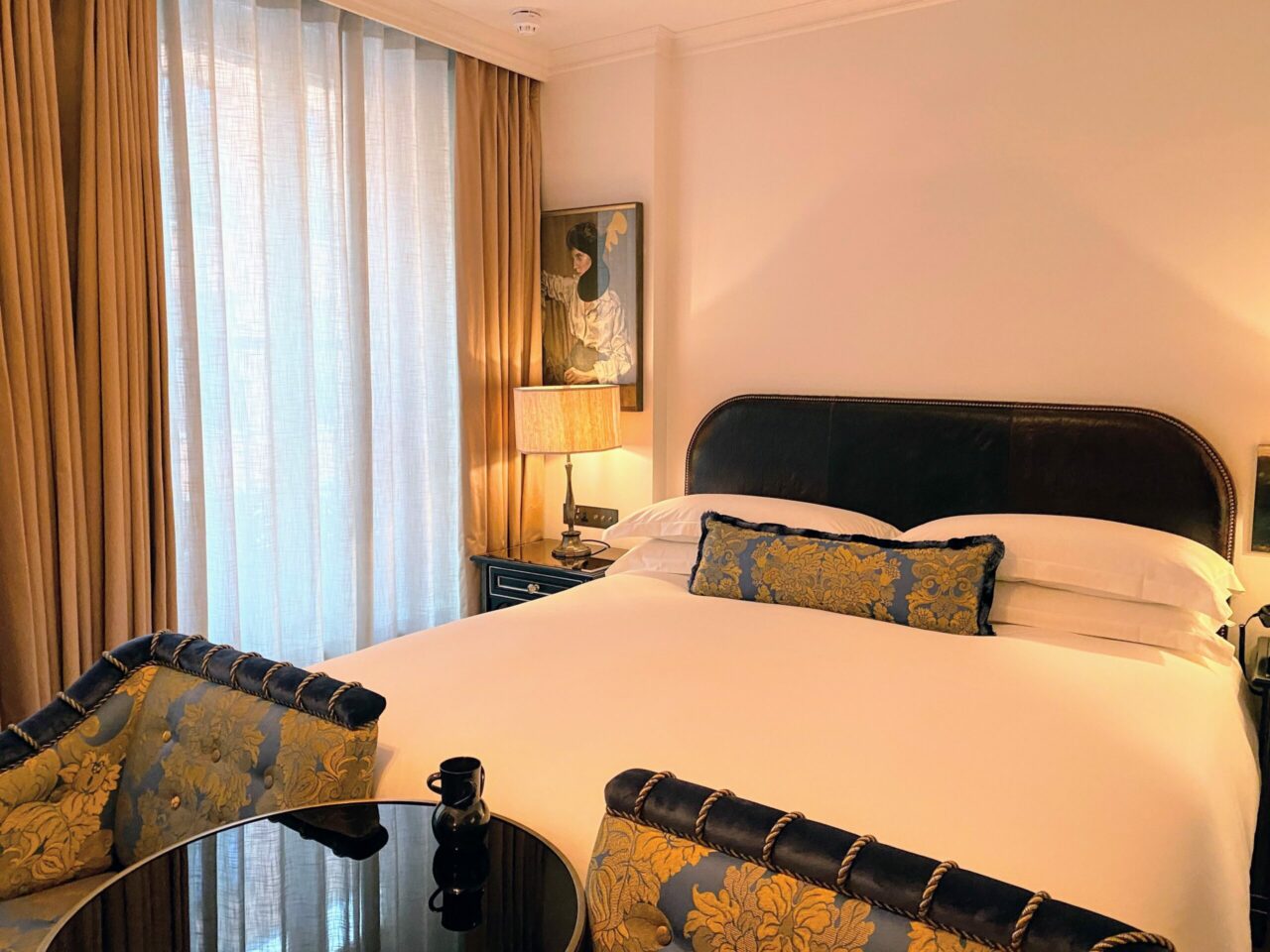 The rooms are anything but cell-like though fortunately! Standard rooms range from the classic to the Salon before you move onto the suites. You need to plump for a suite if you would like a bath as is the way with many modern hotels now.
We looked at The Classic room and Grand within the room category. Even before you get to a suite all the rooms have a fireplace, dressing table and a gorgeous mini bar area. Cocktails are a big feature here with pre-mixed classics like a Negroni in the minibar and a book of all NoMad's cocktails.
Bathrooms feature a large walk-in shower and are well lit. There are thoughtful design touches everywhere like the elegant glasses in the bathroom with bathrooms decorated in Carrera marble.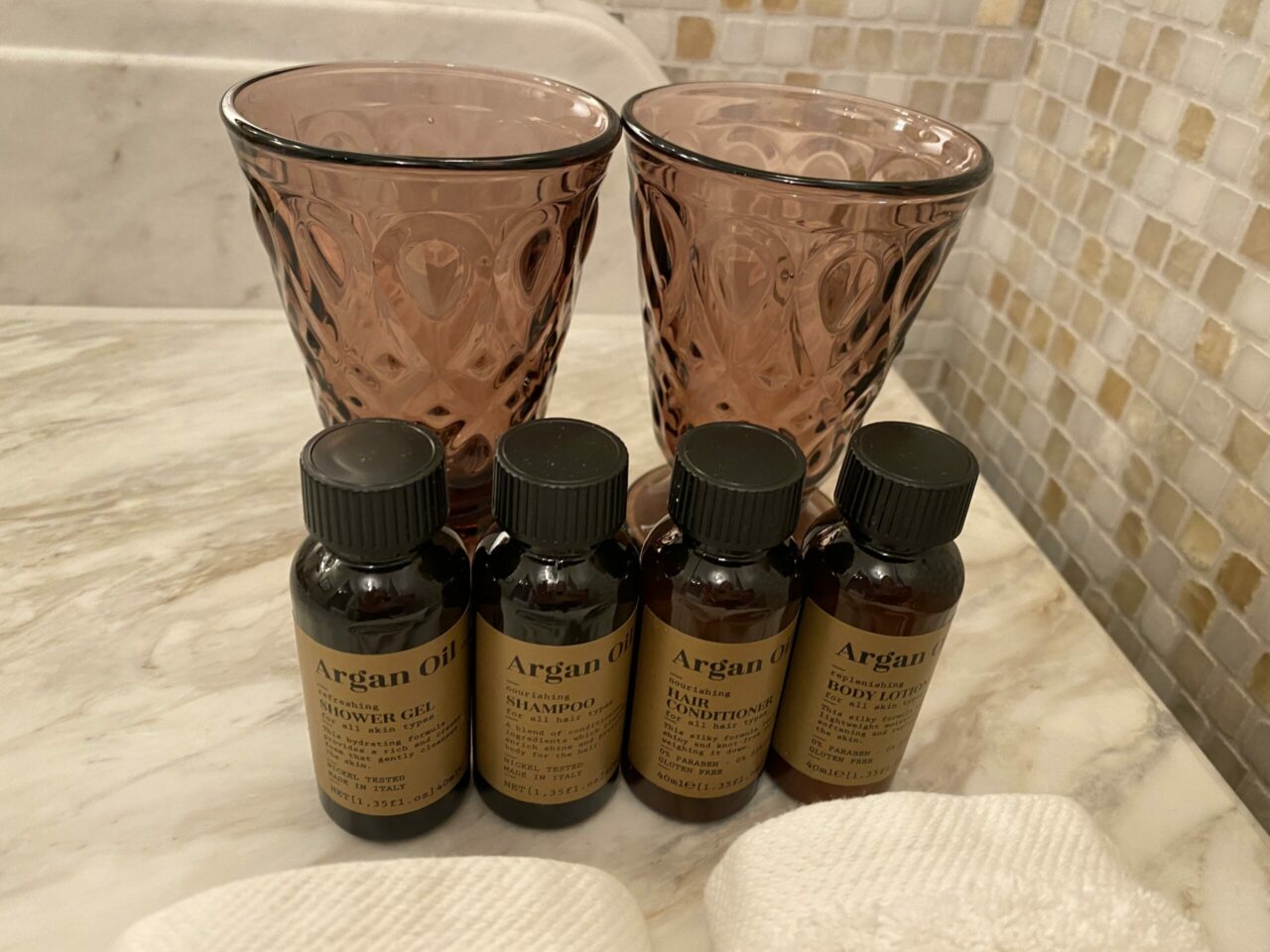 Some of the lower categories overlook the atrium but as you get to the Grande Room and the suites you get some amazing views of the Royal Opera House.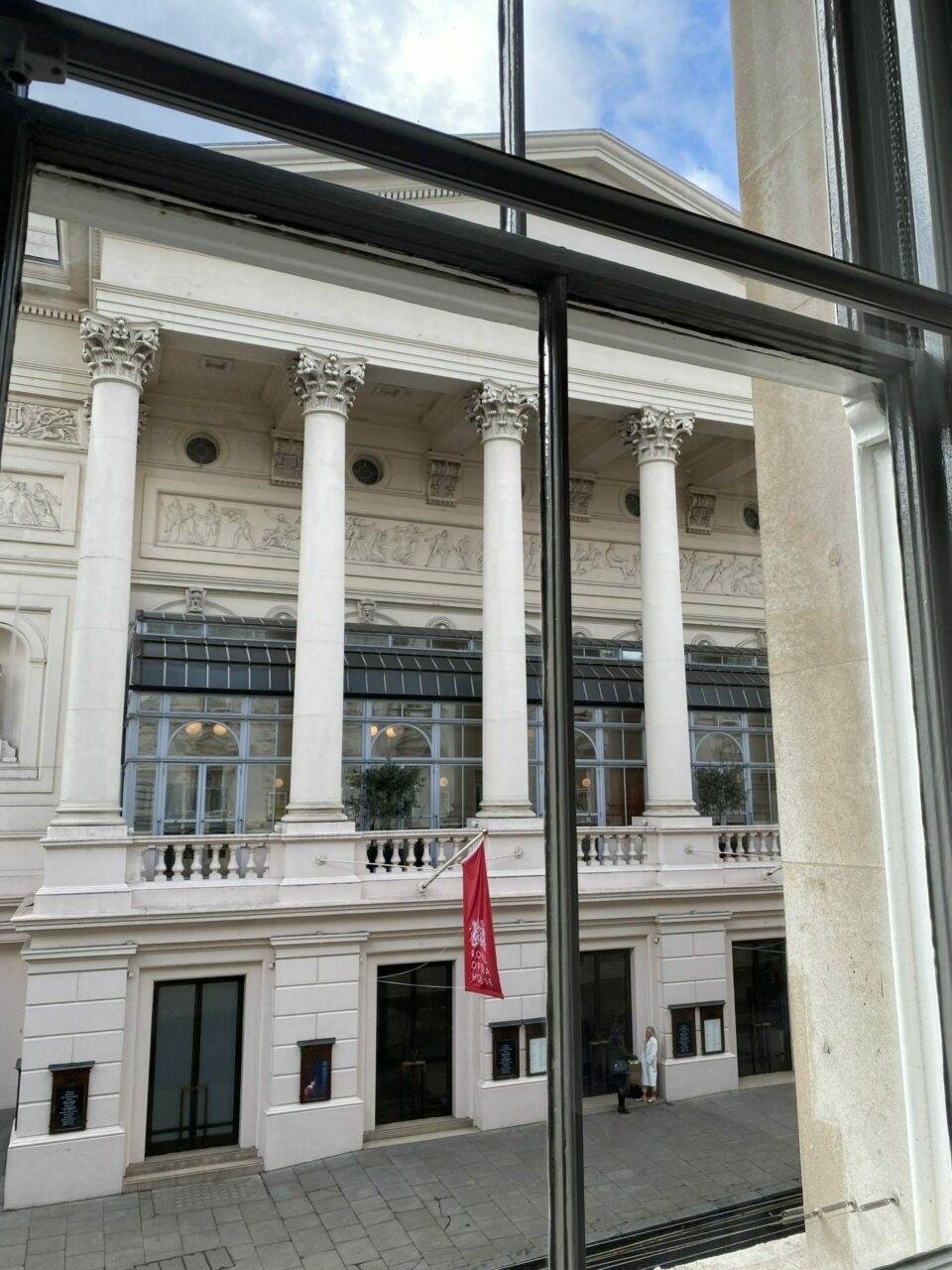 If you didn't want to go for a suite, I'd recommend a Grande Room for the extra space and views.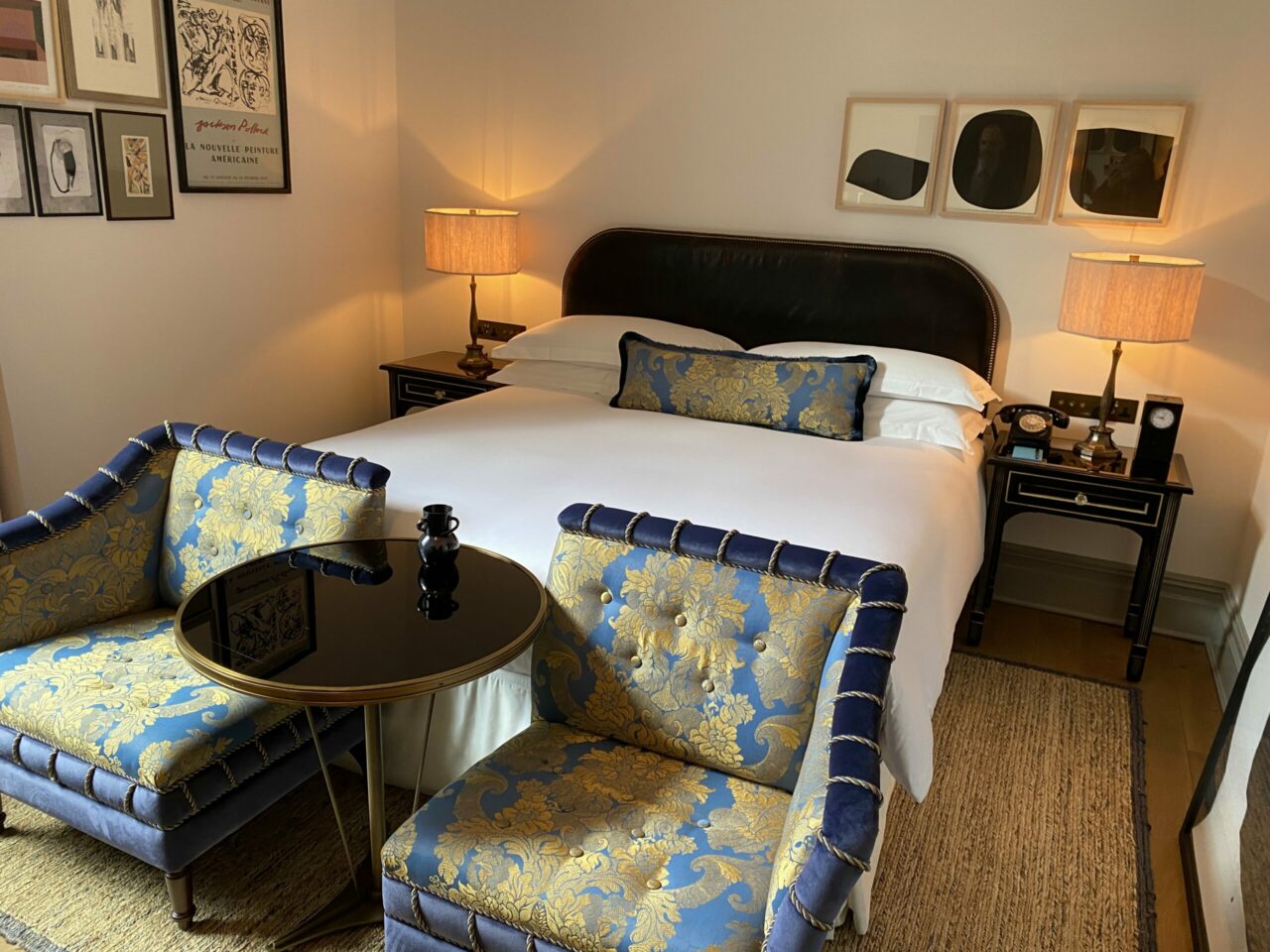 The duplex Magistrate's Suite is quite stunning with its sweeping staircase.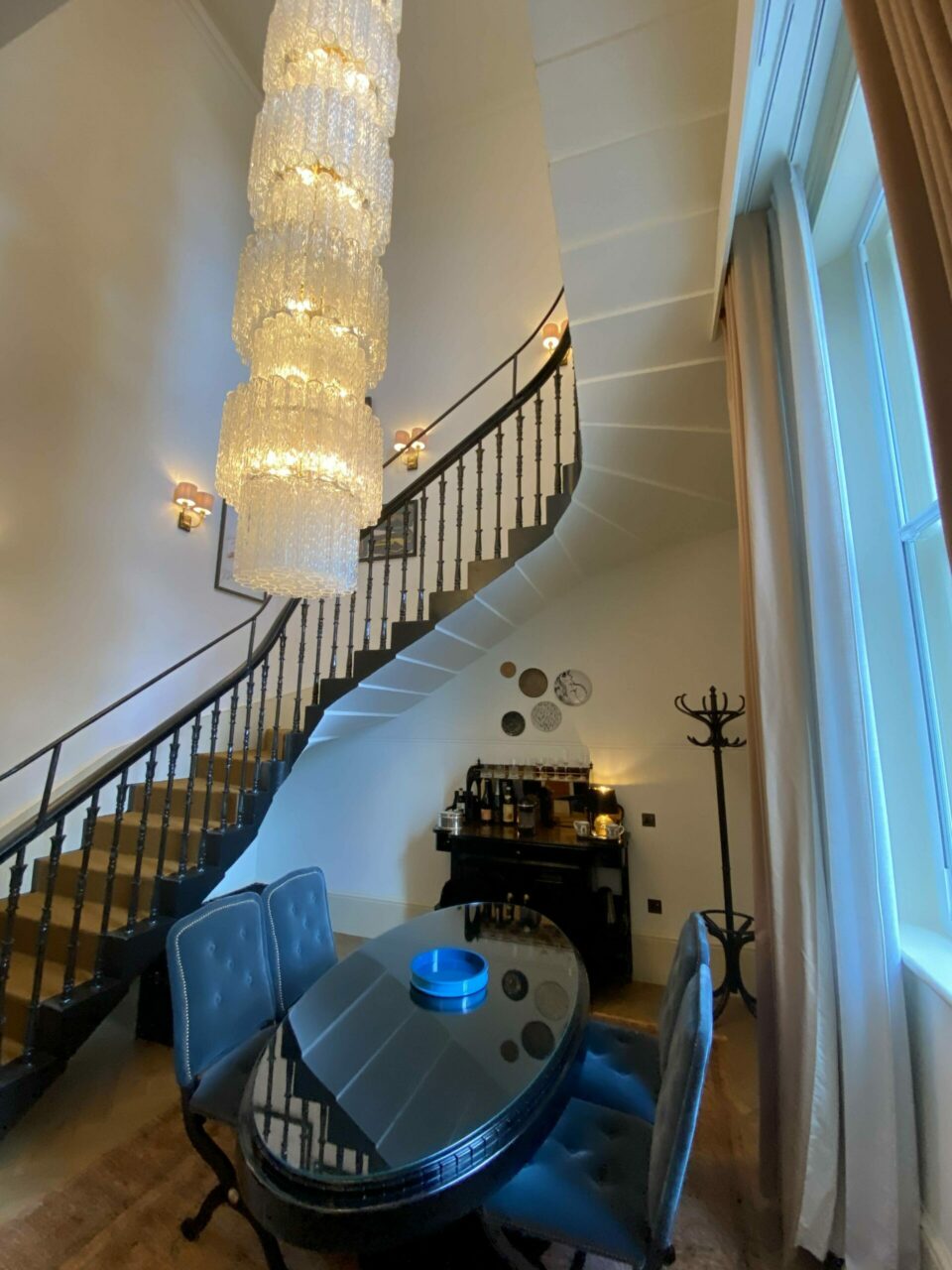 Upstairs you find a typical NoMad feature – a bathtub in the bedroom (fingers crossed for one in Vegas!).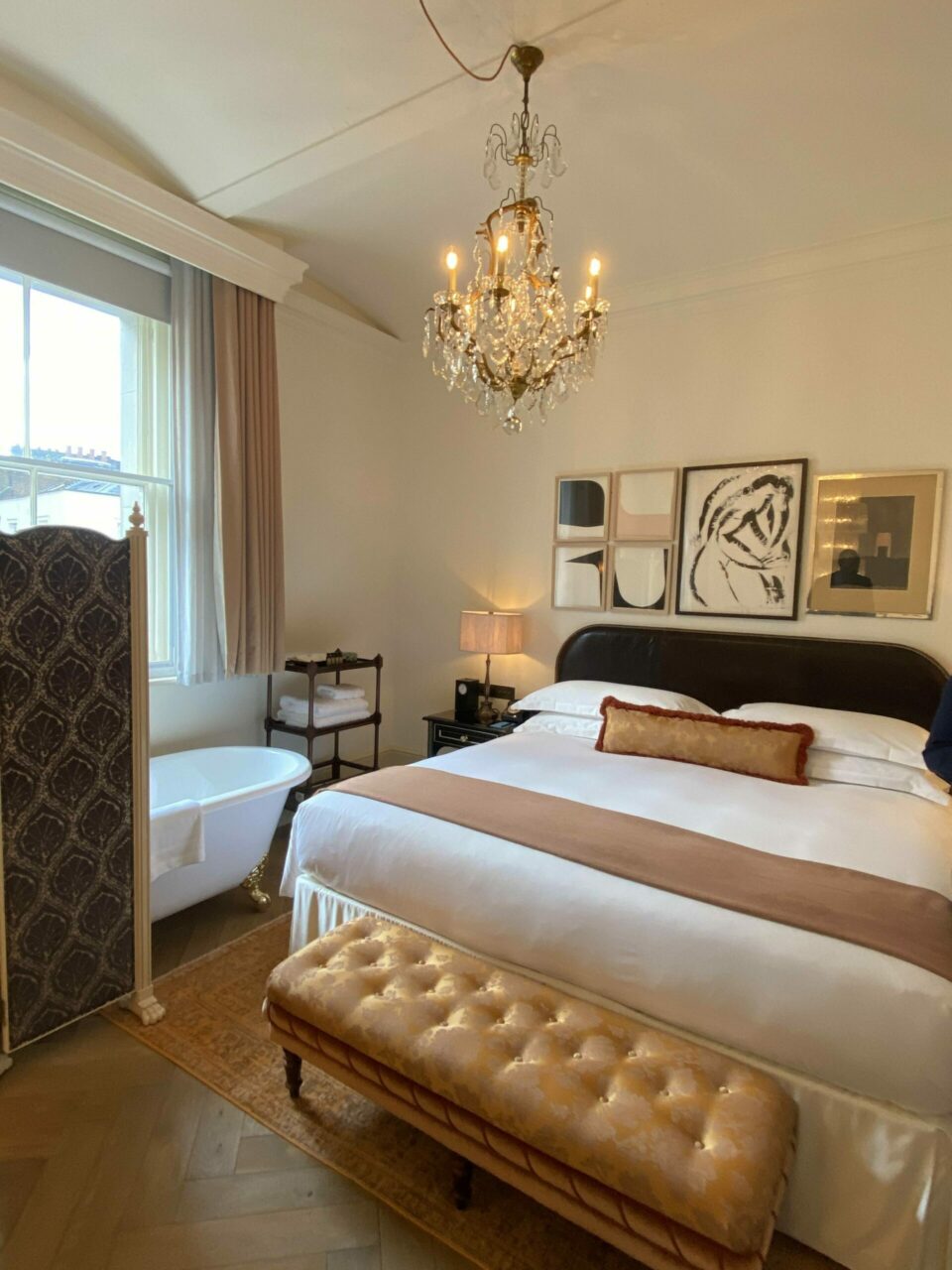 NoMad Hotel London Food and drink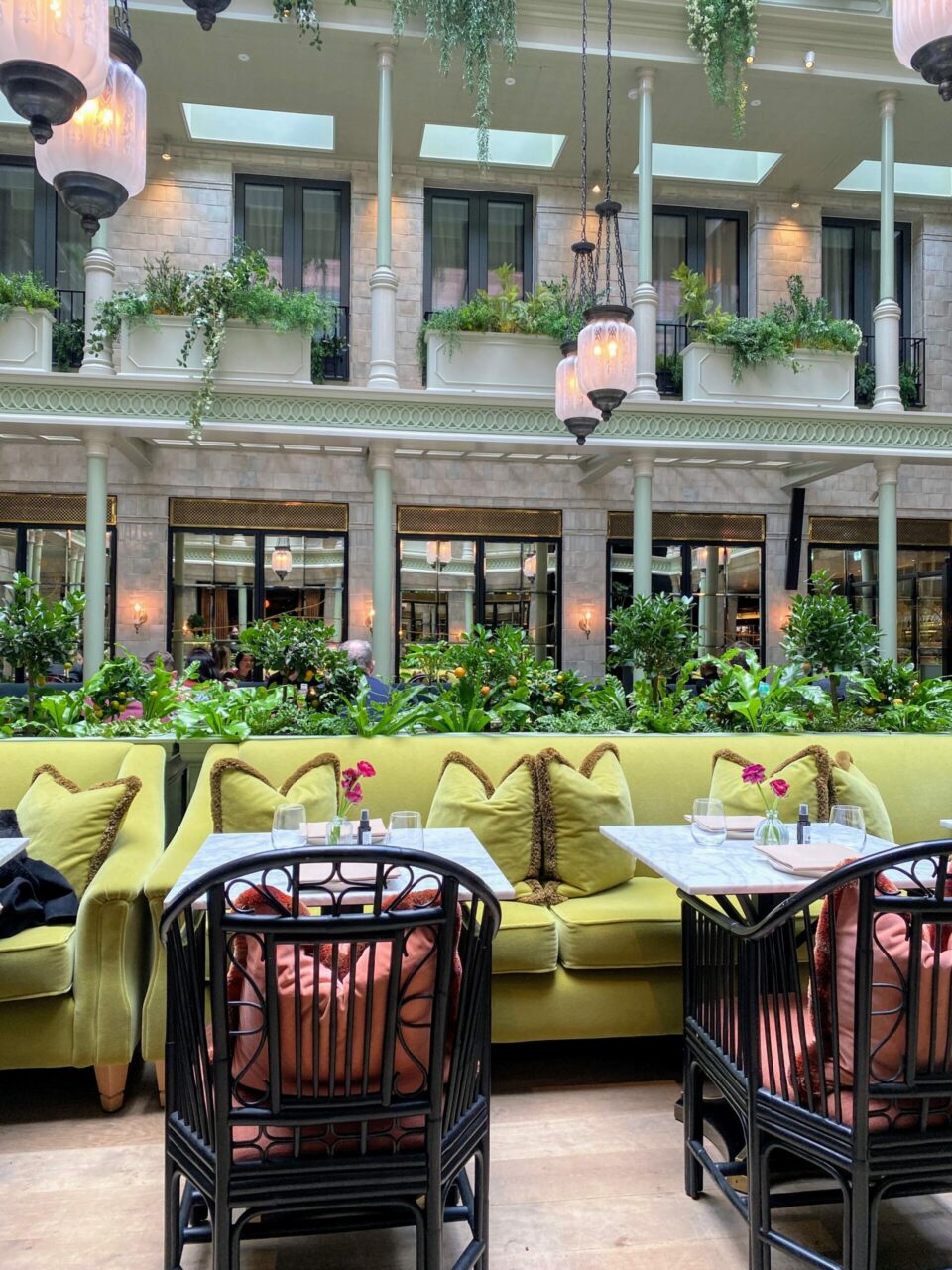 The menu in the main NoMad restaurant features a modern eclectic mix from king crab tagliatelle to their famous chicken dinner, consisting of three courses.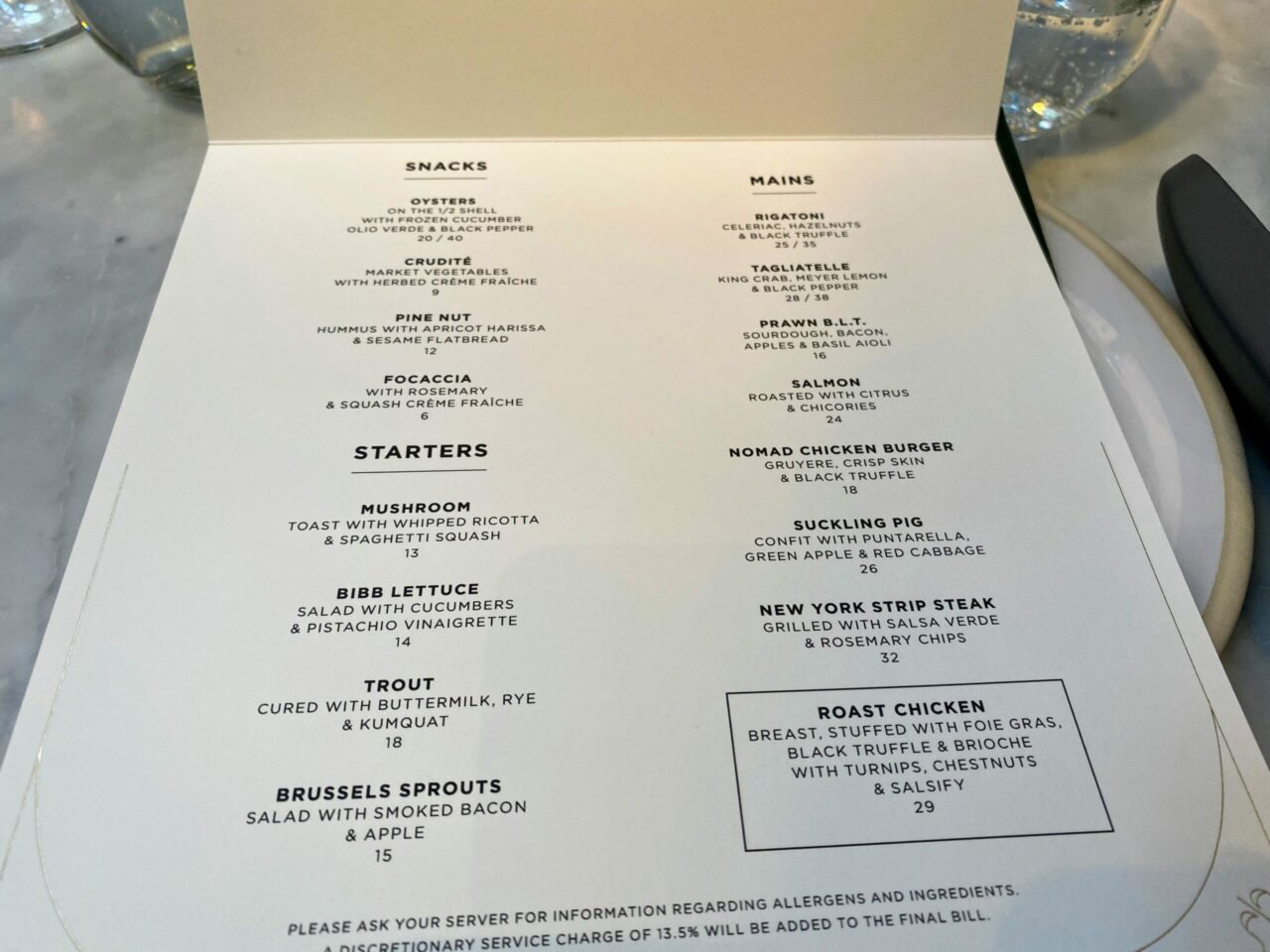 As it was lunchtime I was keen to try the chicken, but maybe not the full free courses. So I went for the signature Chicken Truffle instead. Before that we tried a selection of starters including the hummus, the mushroom and the rigatoni. The standout for me was the mushroom which had a lovely hit of salty parmesan to offset the woody mushrooms and the fresh sage really lifted the plain ricotta.
The chicken was an absolute triumph. I don't normally order chicken when I go out as it seems a little mundane but this was hands down one of the best chicken dishes I have ever had and will definitely have to return to try the full chicken dinner. The chicken was described as having foie gras, brioche and truffle stuffing but I wasn't sure what to expect. The truffle and foie gras was all in a stuffing layer under the skin.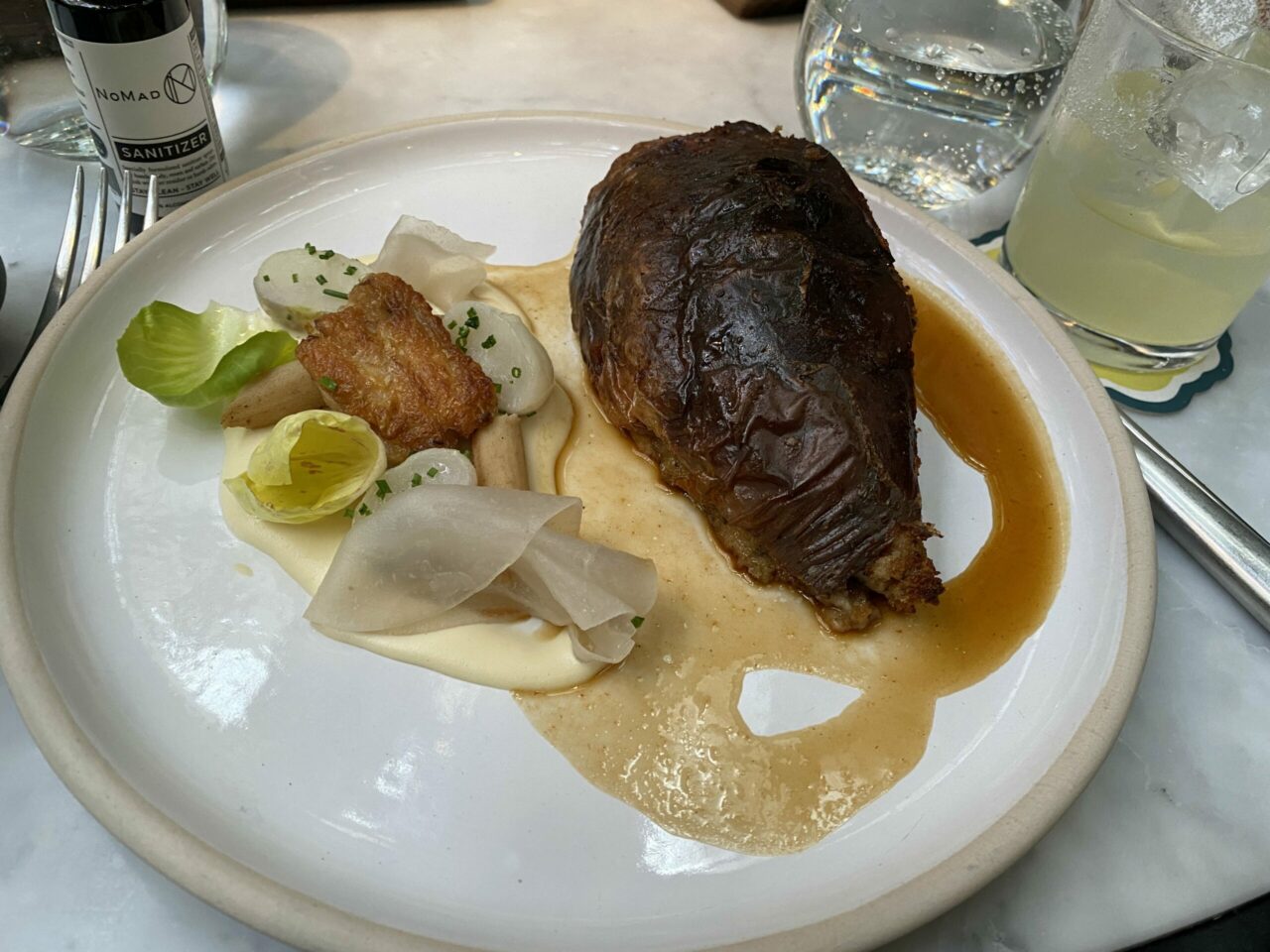 The amazing crispy skin had a surprisingly deep umami flavour as well as the sort of crispness you would normally get only with a proper Peking Duck. Inside the flesh was juicy and tender.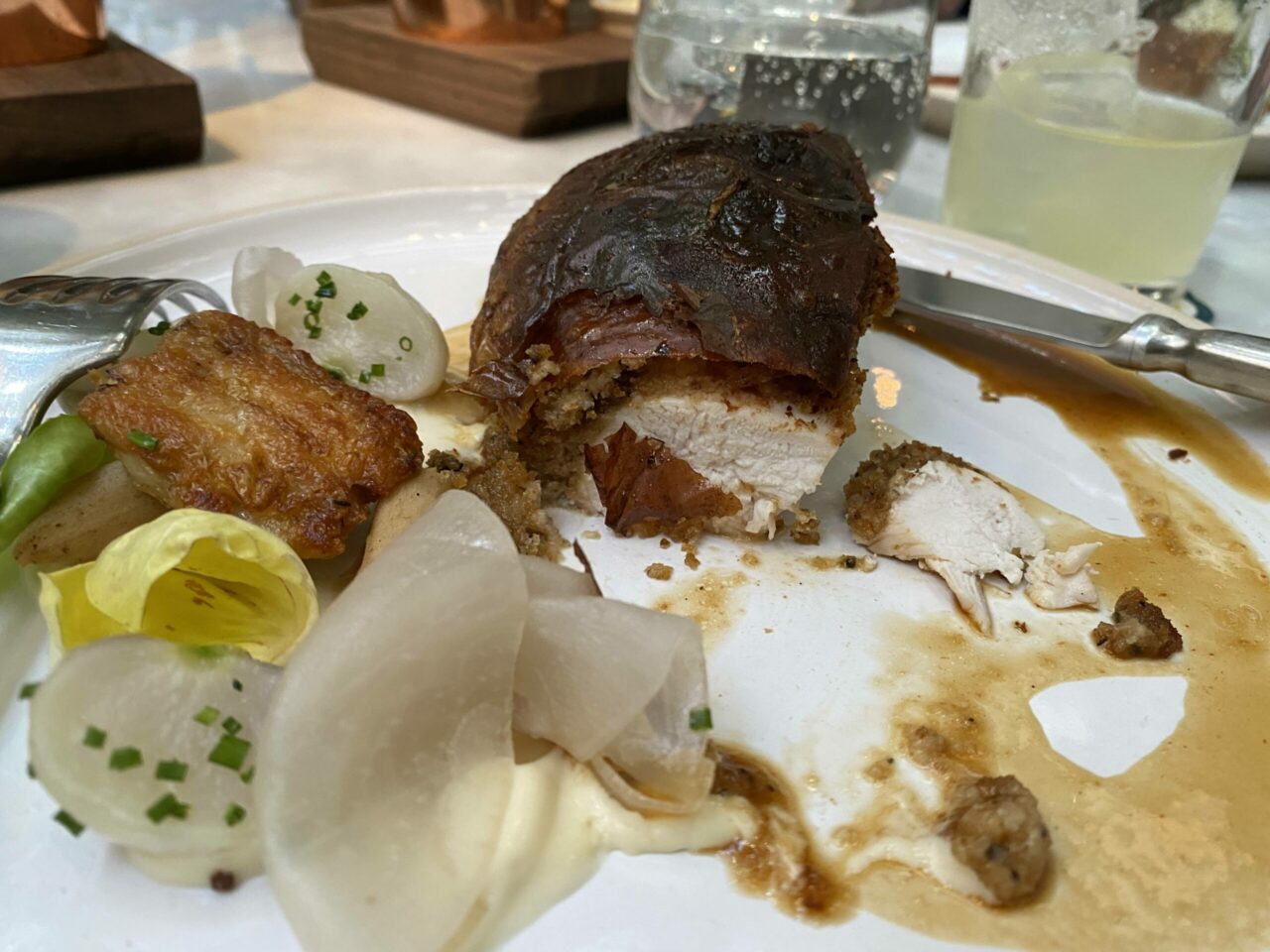 The pork was also popular with the table.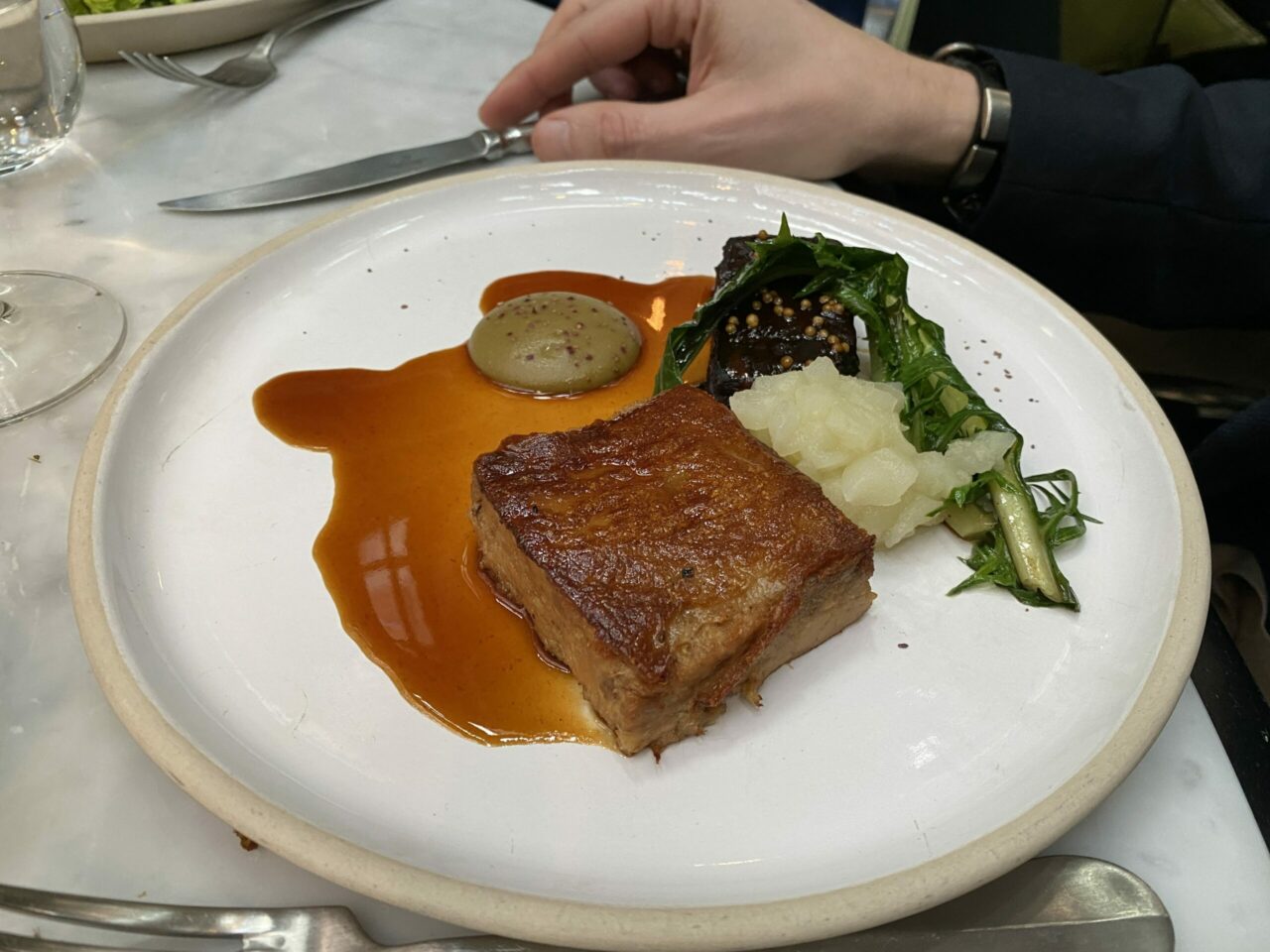 Their cocktail bar, Side Hustle, has already gained a reputation as one of the hottest bars in town with a fun selection of Mexican small plates to counteract their moreish cocktails. The margaritas and the Hot Lips cocktails are definite must-trys and the bar has recently been remodelled to include a larger standing area at the bar.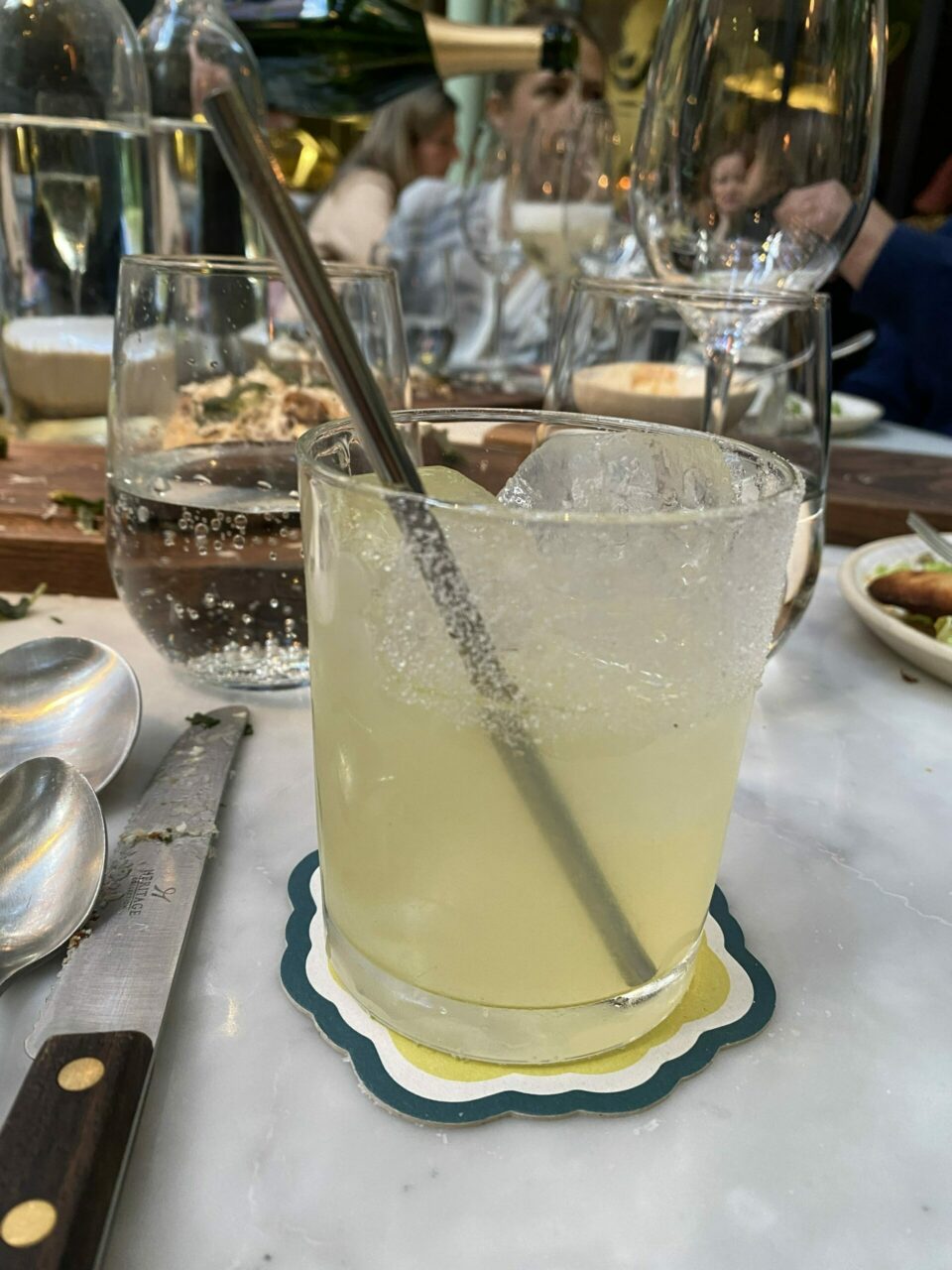 It's set in the building's former Police Station and is NoMad's take on the classic British pub rather than a traditional cocktail bar. The cocktails feature a large selection of agave-based spirits along with classic and contemporary British, European and American choices.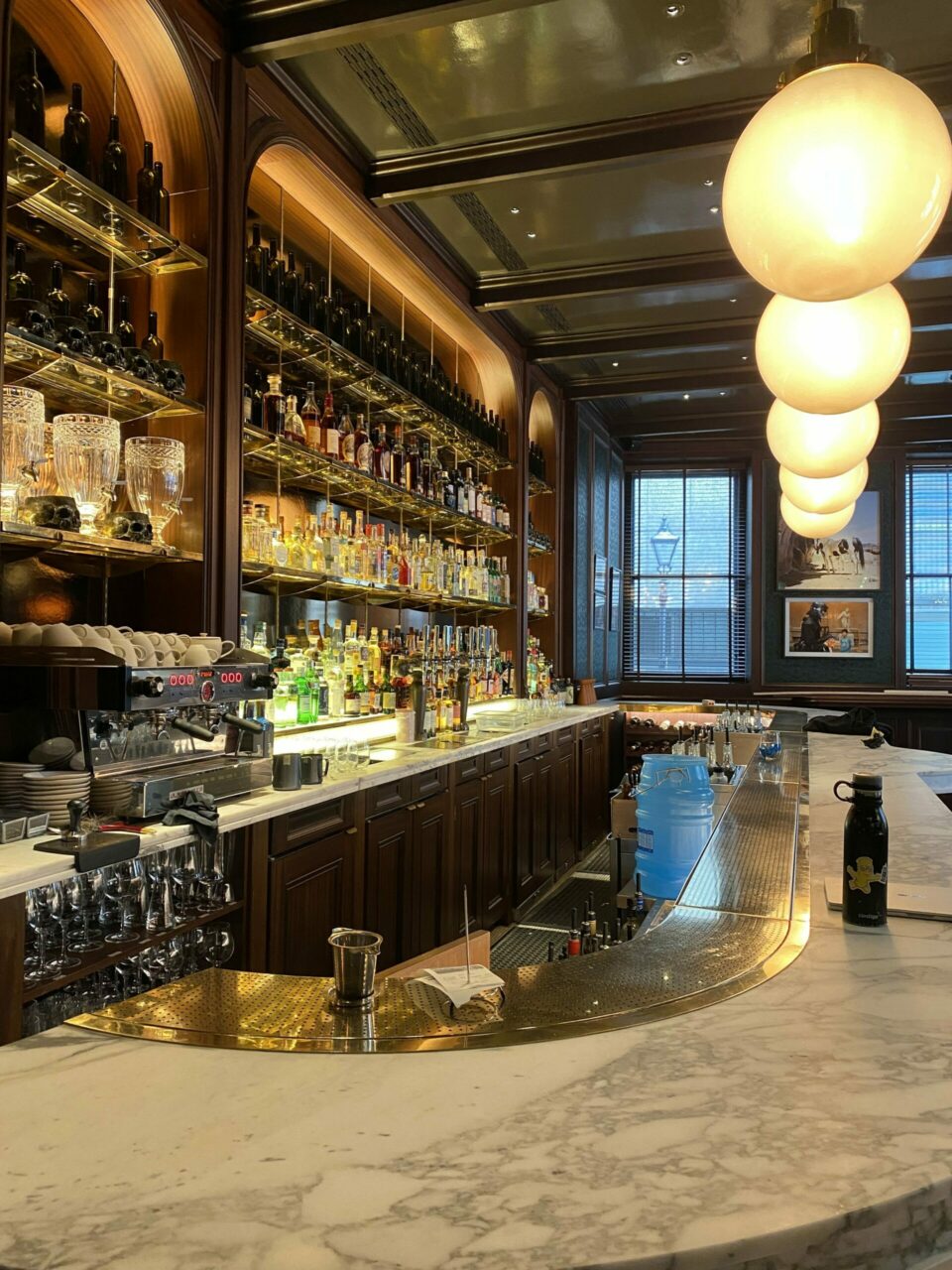 There's also a lavish speakeasy with several private rooms or snugs perfect for a private party or a romantic evening for two.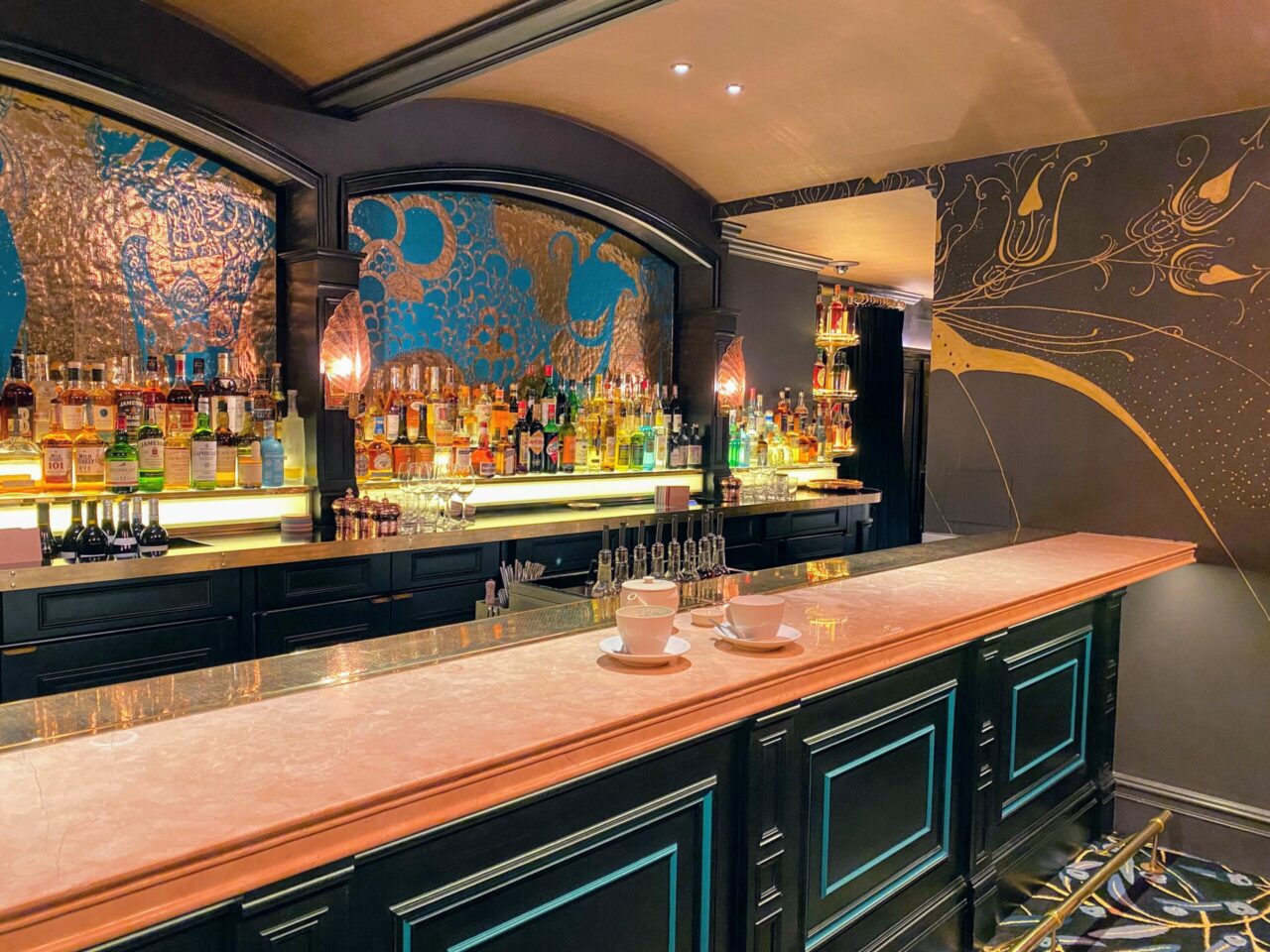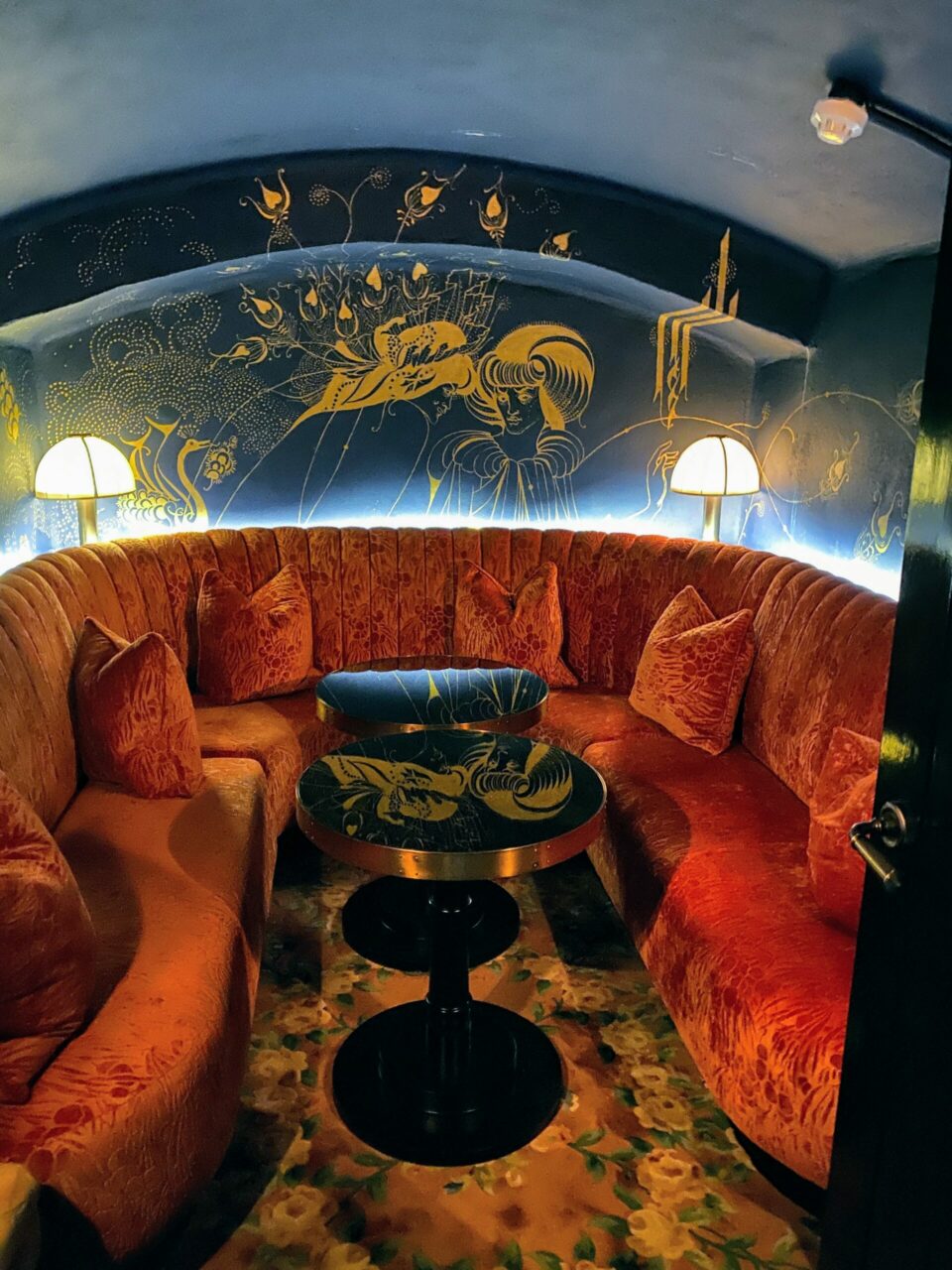 The Library is a feature of all Nomads in some shape or form and at the London Nomad it's a resident's area for drinks and snacks.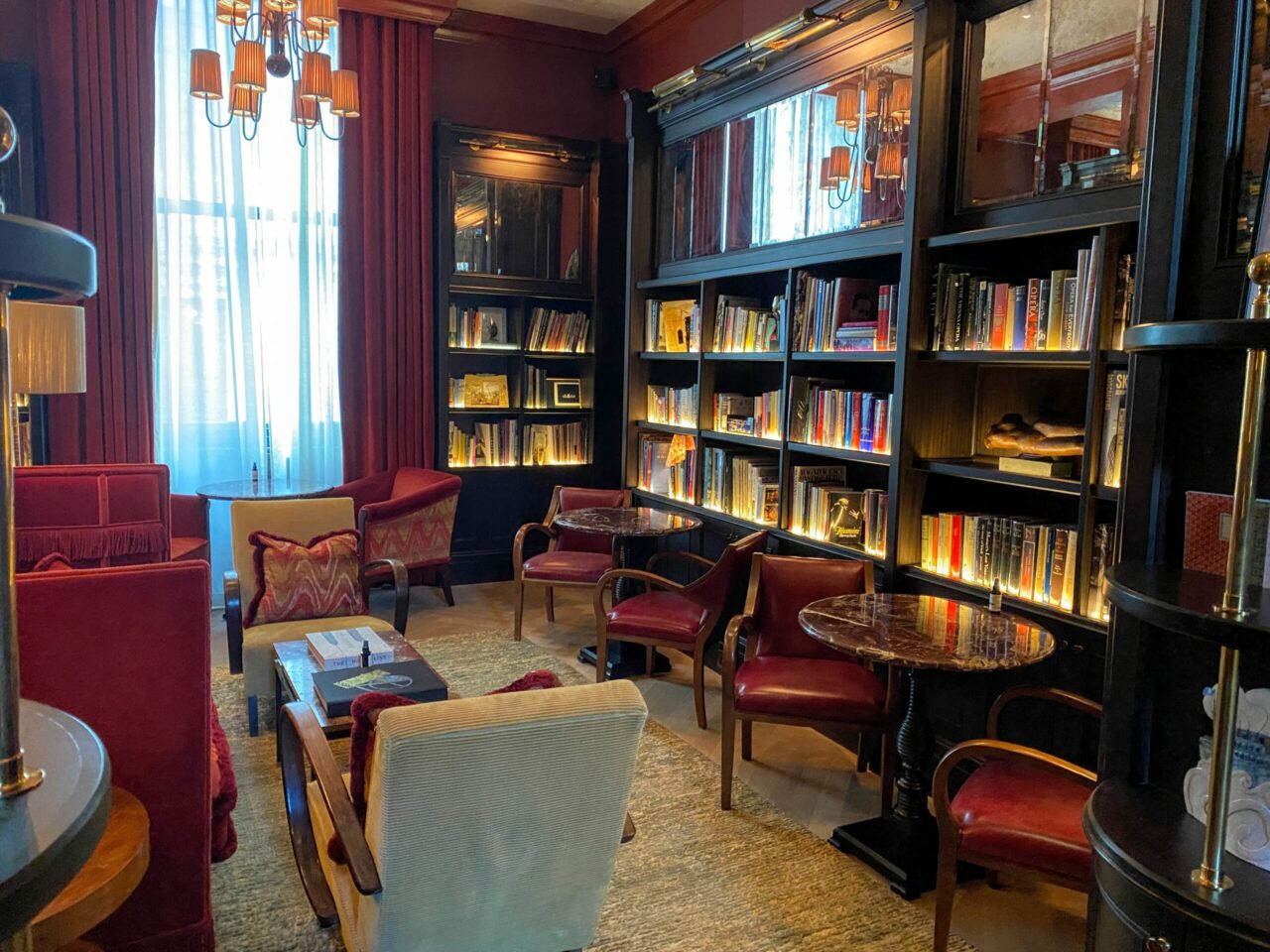 The service here was particularly charming here and they make a mean Espresso Martini too!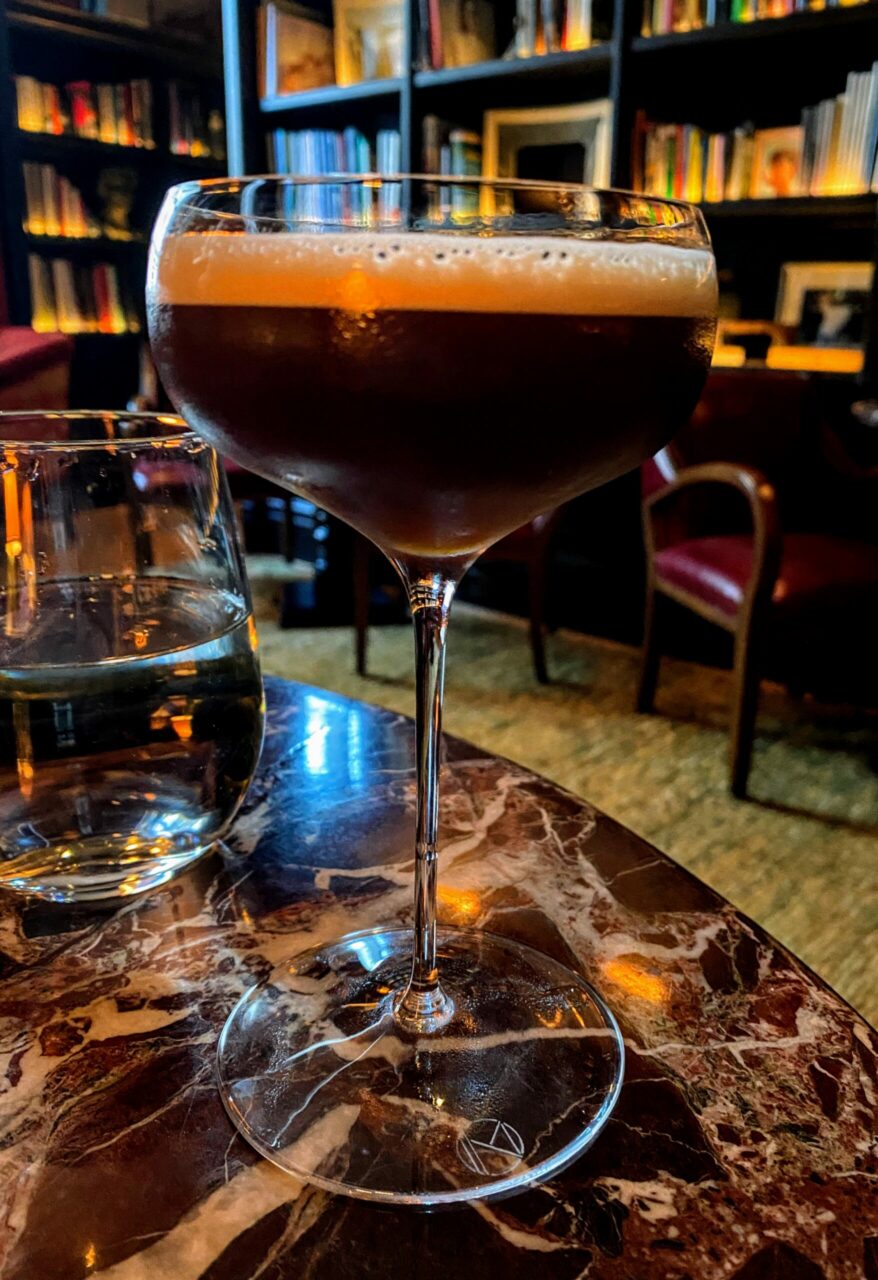 NoMad Hotel London Facilities
For wellness, there are two very different options to choose from compared with the normal ubiquitous range of massages and facial. Firstly, Ricari Studios features a specific method of massage for face and body that stimulates skin and tissue to boost circulation, facilitate lymphatic drainage, tone skin, sculpt, and calm the nervous system.
Then, skin health specialist Annee de Mamiel offers the other options with a choice of just two facial treatments. Her signature treatment is individually tailored, or there is a Digital Fatigue Facial that uses the powerful natural antioxidants in de Mamiel's skincare to target inflammation and boost skin cell metabolism to restore your glow.
NoMad Hotel London Offers
The hotel itself has a good offer for £250 a night off a suite. If you book through our partners GTC they can advise you on the current offers available and in addition you get:
100 USD hotel credit excludes transfers, valet parking, minibar and banquet charges
Complimentary full NoMad Breakfast for two daily valued at 25 GBP per person a-la-carte credit
Early check-in upon availability and 2pm late check-out guaranteed
Property will offer upgrade at time of check-in subject to availability
Complimentary Wi-Fi
Prices start from £410 a night.
Like this hotel review? You can read more hotel reviews here.