Will the 100ml liquids airside limit be lifted in 2024?
There was a lot of publicity last week about the limit for taking liquids through airport security being relaxed in the next two years. I'm still quite sceptical as it's dependent on technology that detects liquids in your bag, which many airports already have. Amsterdam and Helsinki are among the airports that have these already. Amsterdam still says that you should take liquids in 100ml containers but "At Schiphol, larger containers are only permitted if they are cleared by the scan and by a member of security staff." It's not as simple as it may sound saying you are lifting the liquids ban if every bottle over 100ml has to be cleared by a member of security separately.
In Australia, they have lifted the limits on domestic flights which seems very sensible. Despite quotes from Heathrow's CEO saying the liquids ban could be lifted within two years with the new technology they have been trialling (which was due to be introduced several years ago), it's not just dependent on the airport. The government body the Department for Transport, would be responsible for changing the rules, not Heathrow airport. The other issue would be whether other countries would be happy for passengers flying there that had carried full-size liquids through. The US is particularly security conscious and already targets passengers flying to the US for additional gate security.
Then there is also the issue of connections which many people would be likely to forget or not know that they would have to go through screening at the next airport.
However, according to the Times, the rules, which mean passengers must remove laptops from hand luggage, and can only take liquids under 100ml through security, will be scrapped within two years.
Major UK airports have been given a deadline of mid-2024 to install the more advanced CT security which are able to detect the contents of bags more accurately and which means at worst, you should not have to remove them from your bags. In the US, they have had a system for many years called TSA Pre-check for trusted travellers where you do not need to remove electronics or liquids from your bags. Why, when the UK supplies the information to get Global Entry and pre-check in the US we can't get it here I have no idea. Airports would need fewer staff as the queues would be quicker and passengers would be happier by having less hassle when travelling.
The 100ml rule was introduced after the foiled transatlantic terrorist plot in 2006 to use liquid explosives to blow up air aircraft departing from Heathrow.
The new 3D baggage screening equipment is being tested at Heathrow and Gatwick airports. It's currently in T2 on trial at Heathrow and the expansion of the T3 security area to accommodate the new machines has just started. The (DfT) has told the UK's major airports that they must have the new technology fully deployed by the summer of 2024. Ministers have been carrying out a review, and a formal announcement is before the end of the year as to whether they will change the policy.
IHG's Cyber Monday 10k offer – be quick!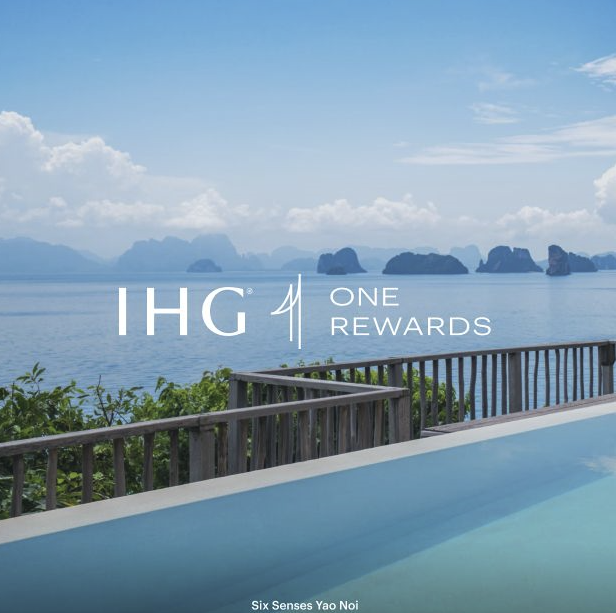 IHG has some extra Cyber Monday offers which are only available for a short time.
Earn 10,000 bonus points every 2 nights and more
For 2 days, you can register, book and combine this offer with other promotions you're registered for. The offer ends on 29 November 2022 at midnight. To participate in this Promotion, you member must both register for the Promotion and book the qualifying room night stays by 29 November 2022. Only qualifying room nights booked during the Activation Period after the member has registered are eligible for the Promotion. You also need to stay by 31 December 2022. Only cash bookings count not points redemptions or cash and points.
15% or more off bookings
Get at least 15% off the Best Flexible rate when using the Book Early and Save rate. IHG One Members save an additional 10% off.
25% off Points & Cash
This offer ends on 2 December 2022 and is handy if you have points to use but not quite enough. However, you are in effect, buying points so if you cancel the whole refund comes back as points!
You can find all the offers on this page.
Save up to 25% in the catalogue
Redeem points for cool stuff at a discount. Offer ends 2 December 2022. Select countries only.
LEARN MORE ›
British Airways A380 seat problems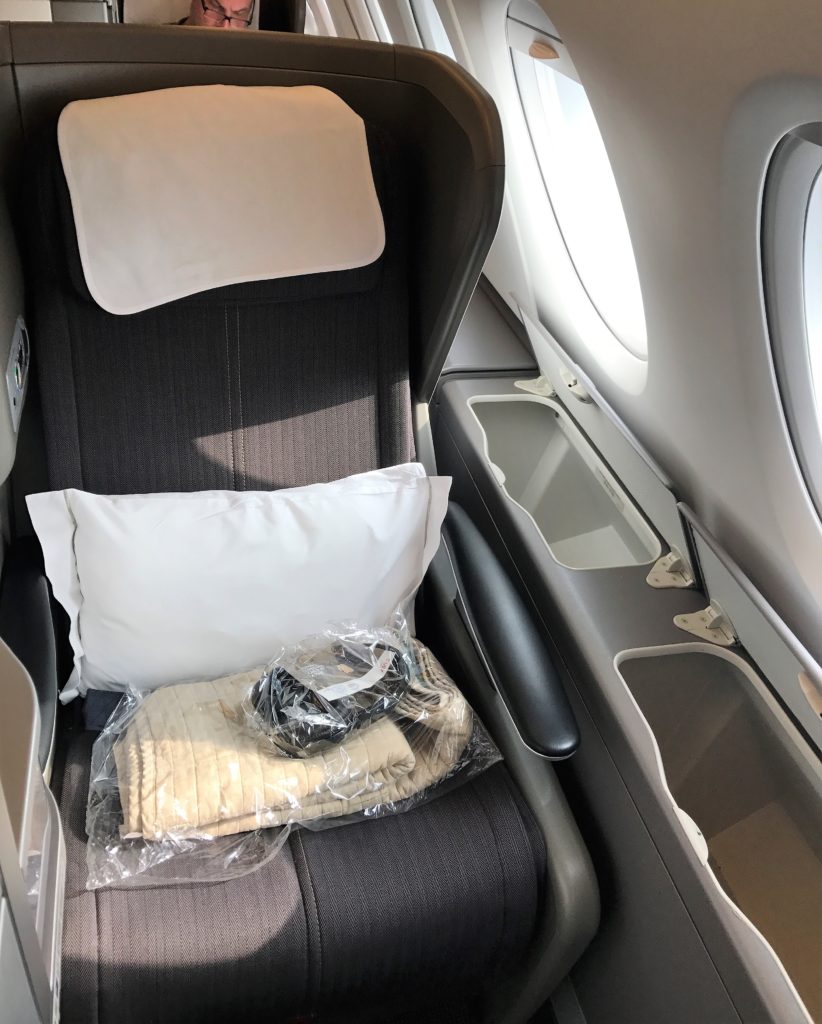 British Airways is struggling with the number of broken Club World seats on its A380 due to worldwide supply chain issues. Normally these seats would be repaired or replaced promptly, but issues with the supply chain are causing this is to be slower than usual. According to Paddle Your Own Kanoo, there are currently 50 seats out of action in business class across the 12 aircraft in the A380 fleet. Many of these would normally be replaced but issues getting parts for new seats by the airline's seat manufacturers have meant that they are having to repair them in the meantime. The A380s were taken out of service during the pandemic, which could have contributed to the high number of seat malfunctions. Other airlines have also found higher than usual numbers of defects with the aircraft having been stored for so long. However, safety-critical functions of the aircraft are dealt with by airworthiness regulations, with routine maintenance regularly required in case you were concerned!
In a statement, a spokesperson for British Airways said: "The A380 is a much-loved part of the British Airways fleet, and we're working closely with our suppliers to maintain the standards our customers expect when they fly with us."
London City airport security improvements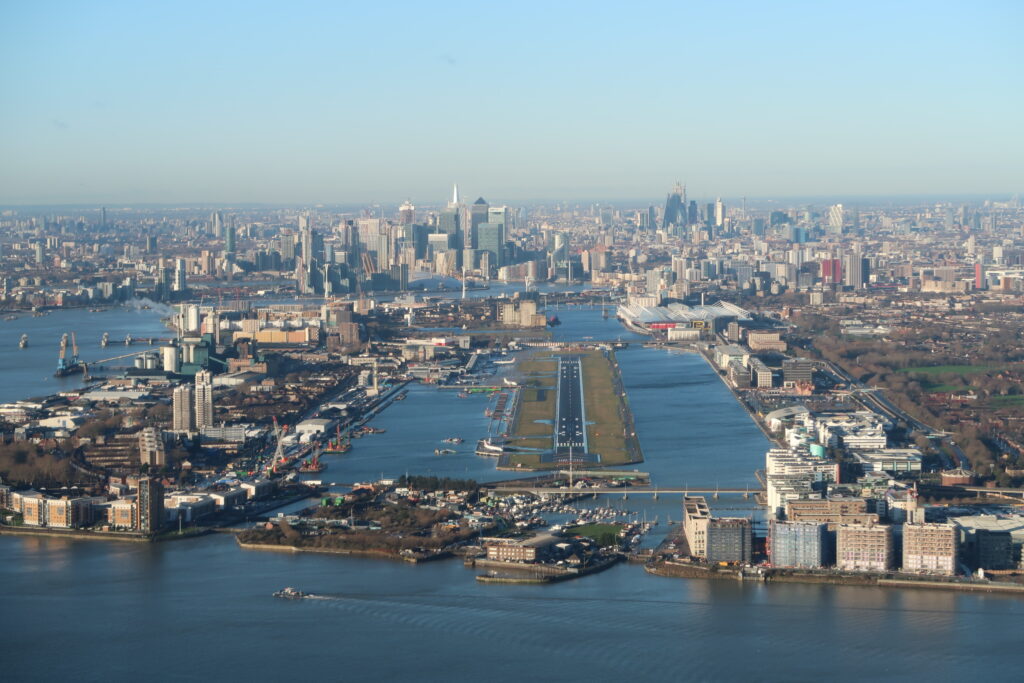 From April 2023, London City will have an improved security experience fo passengers. London City Airport is investing in replacing its existing conventional security X-ray machines with new, state-of-the-art, CT scanners, provided by Leidos.
The upgrade will mean travellers can leave everything in their hand luggage, as the new scanners eliminate the need to remove items, such as laptops and approved liquids, before going through the X-ray machine.
The airport is already renowned for its speed and convenience, but the new CT scanners will mean an even faster and improved experience at the airport for passengers.
Commenting on the upgrade, the airport's Chief Operating Officer, Alison FitzGerald, said:
"Following our one-lane trial this year, we know the new CT scanners are high performing and our passengers love them.

"We are always challenging ourselves to make the LCY experience even better, so this, alongside the £12 million upgrade in the departure lounge will mean the journey through the airport in 2023 will be even slicker, with more space and better food & beverage and retail options.