This is the second part of the review of the Virgin Atlantic Upper Class A330neo press trip to Tampa earlier in November. The flight was a night flight from Tampa to London Heathrow. I'll be looking at the lounge, how comfortable the new seat was to sleep. You can read about the outbound flight here.
Check-in
Tampa is a modern and large airport with a new Virgin check-in area. There was a short queue as staff tried to deal with an IT issue, but they remained friendly and cracking jokes throughout.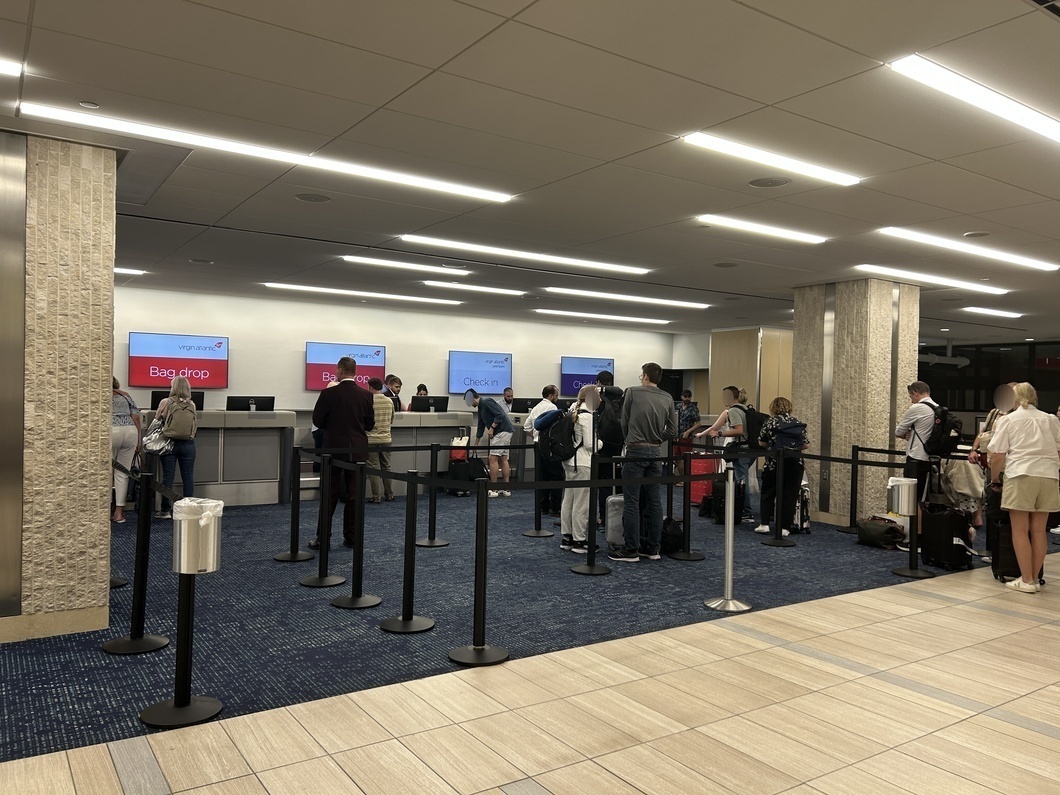 The lounge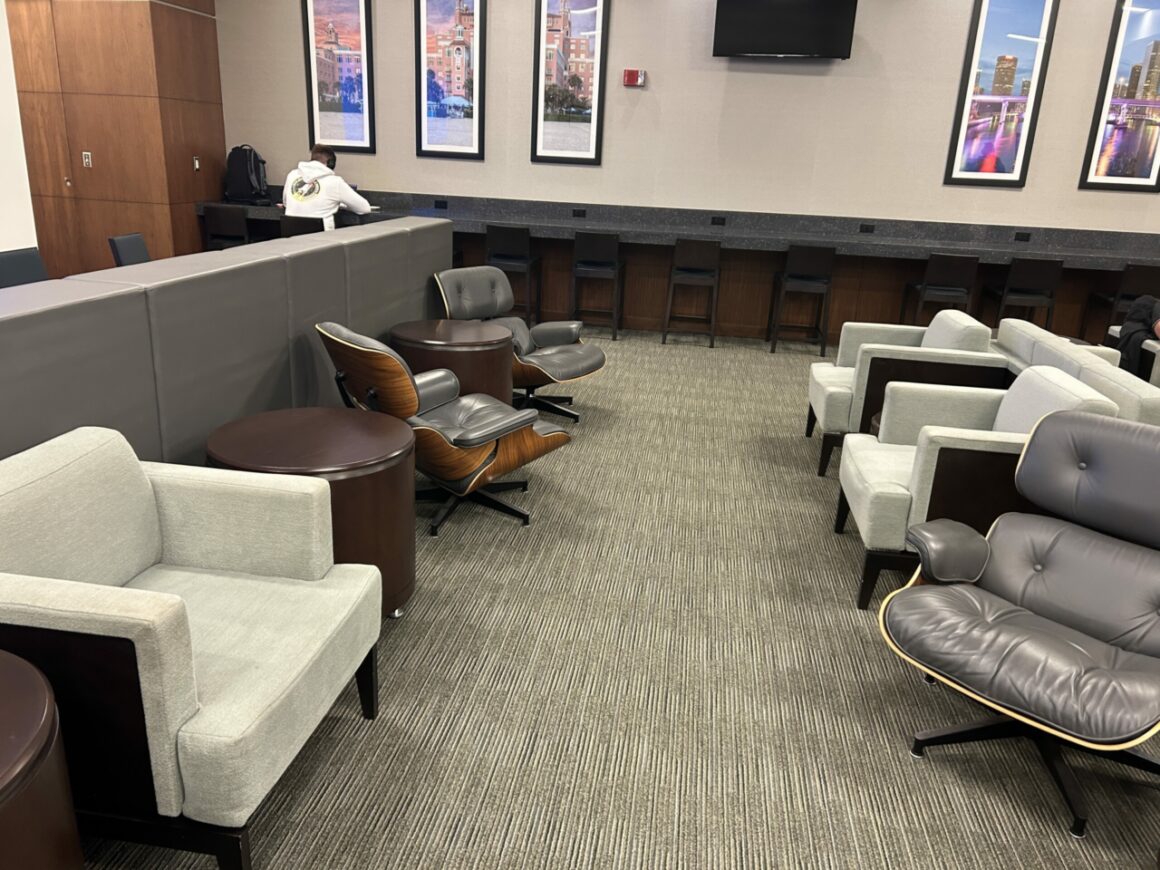 I was pleasantly surprised by the lounge in Tampa. Let's be honest, US lounges are often a bit of a disappointment, although they are gradually improving. The International Club Lounge is situated in the same area as the Virgin gate in Terminal F, near gate 78, which made it simple. This is apparently the former British Airways lounge.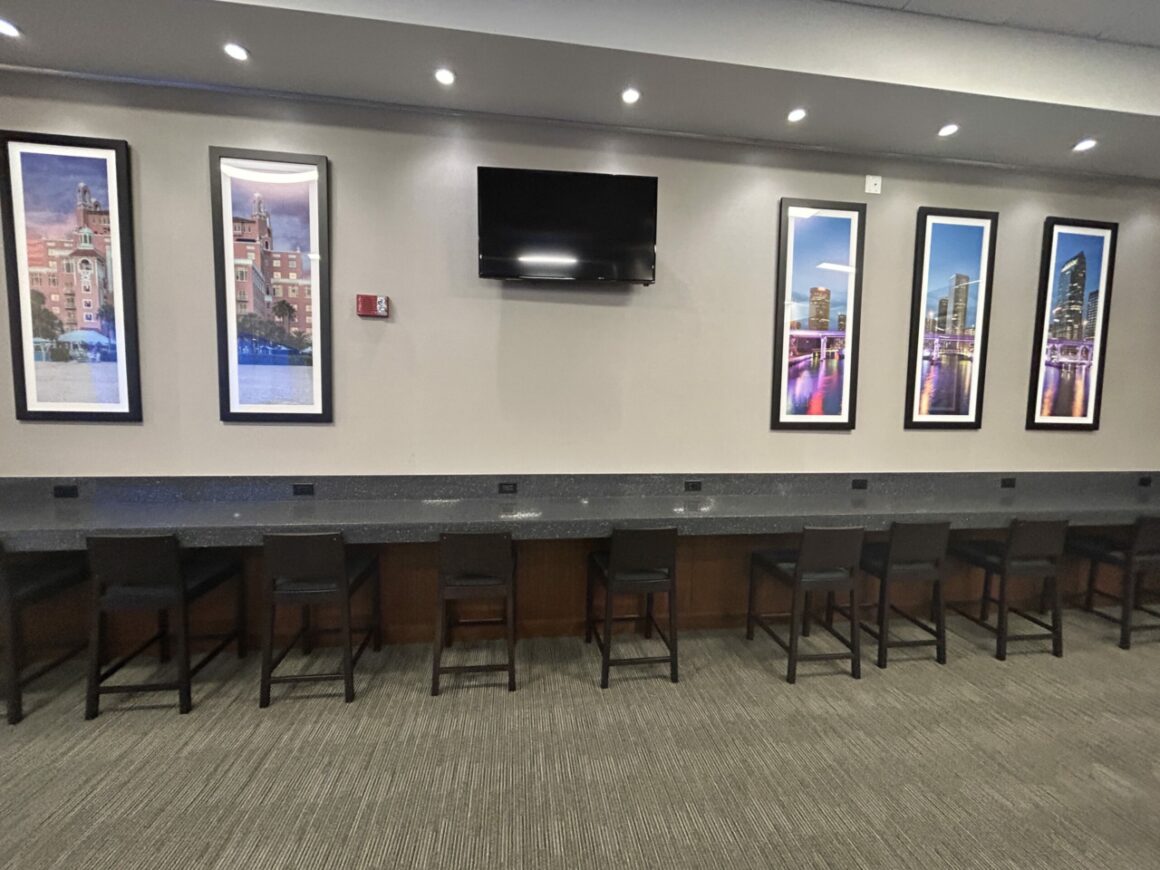 If you wanted to work, it was well laid out for this with a long worktop down one wall and charging points. There were also plenty of other charging points in the comfy seating area.
Inside there was a friendly barman serving a very decent range of wines with a choice of several red and white wines as well as Prosecco, spirits, beer or cocktails.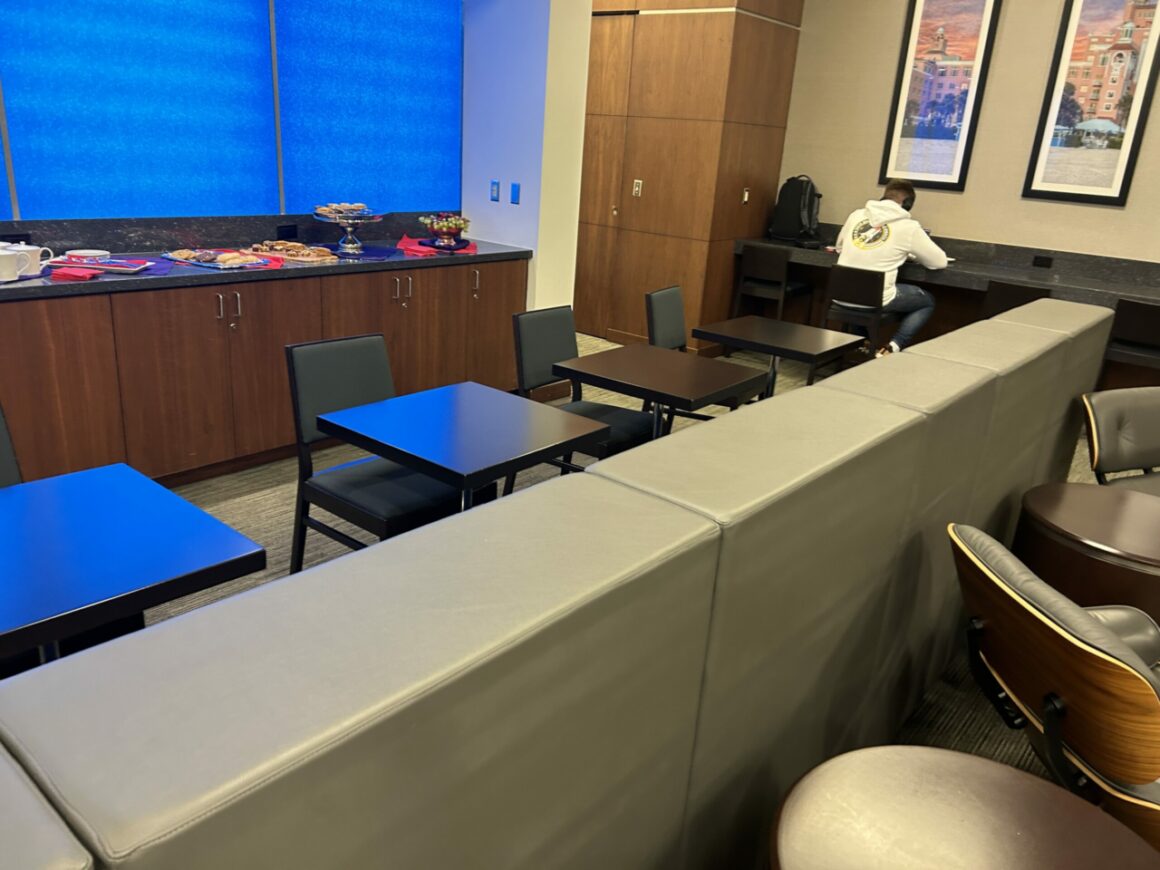 There was no shower, but there were changing facilities in the generous-sized toilets. There was a great array of food, too, with everything from prawn cocktails to charcuterie and cheese. The only hot food was soup.
Boarding
I headed to the gate a bit early, and soon Upper Class were welcomed to board. It was also announced in the lounge once they were ready for Upper Class passengers.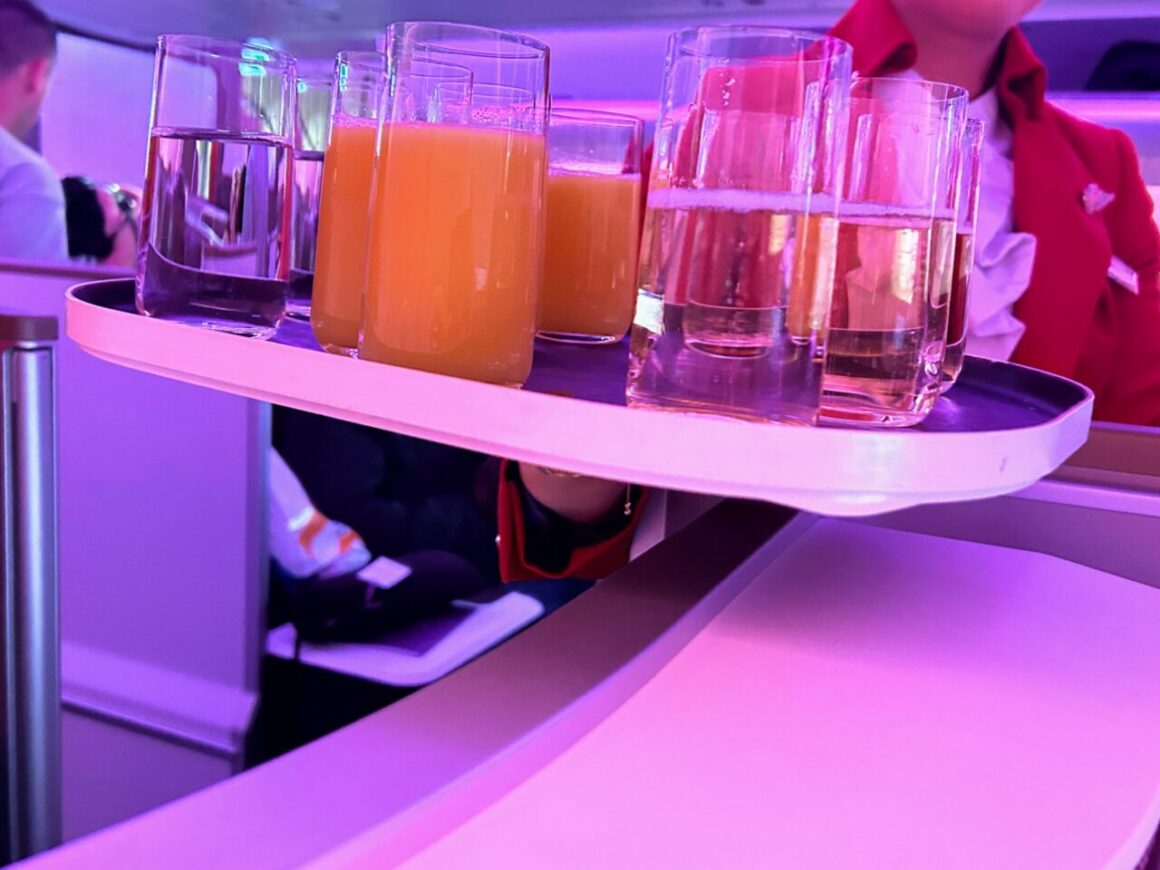 Once onboard, I was offered a welcome drink which was a choice of water, juice or the signature Ruby Slipper cocktail, which has rhubarb and raspberry tonic and sparkling wine. However, I was a bit of a diva and asked if I could have plain sparkling wine as rhubarb is one of the few things I detest (rhubarb crumble school dinners killed it for me). Of course, I was made to feel it was no trouble at all and was even offered a top-up later as we were slightly delayed due to ATC and then a technical fault.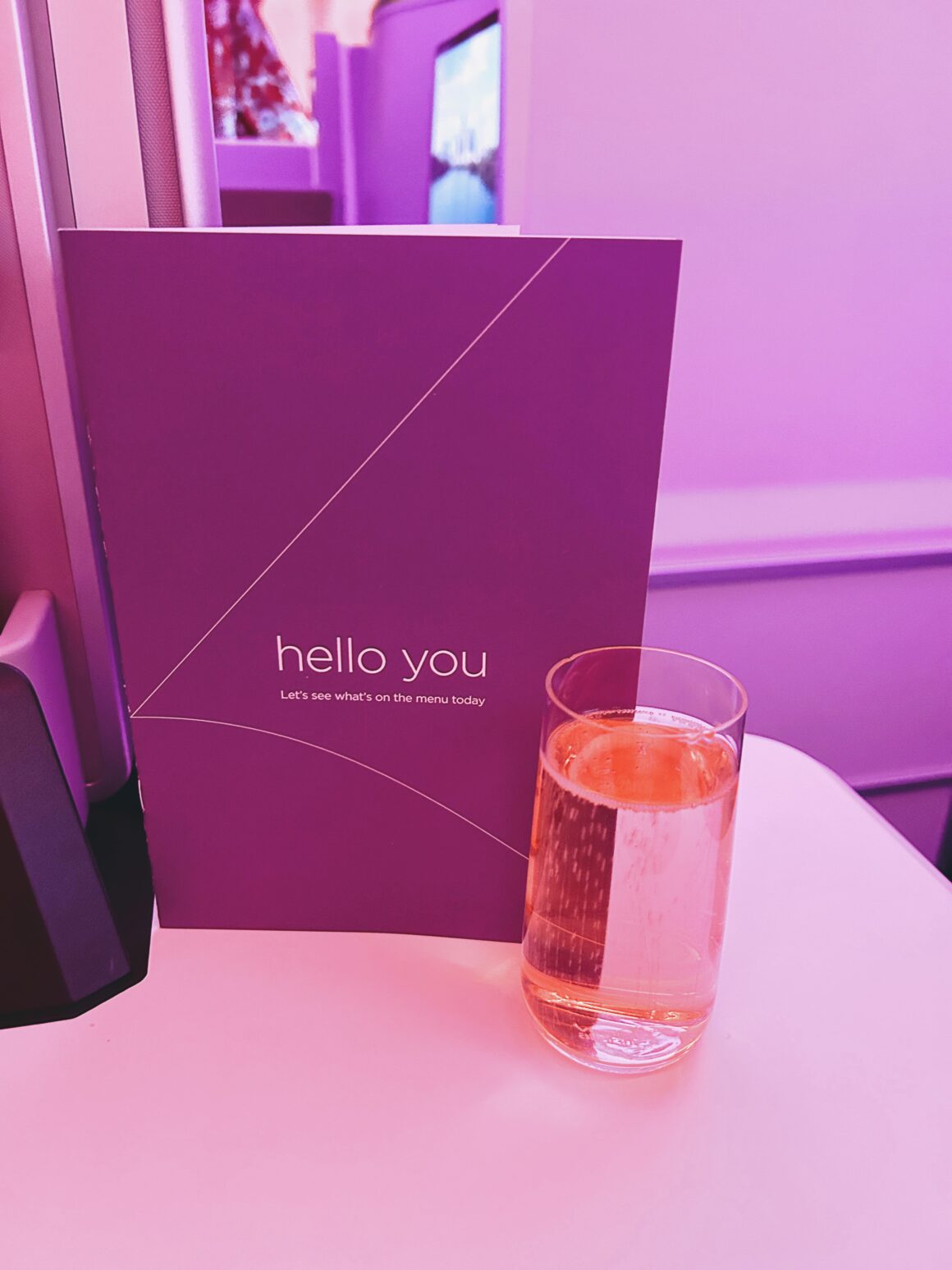 At the seat were the usual Goodie bag amenity kit and a menu. Hidden in the headphone cupboard was also a can of water which I always appreciate.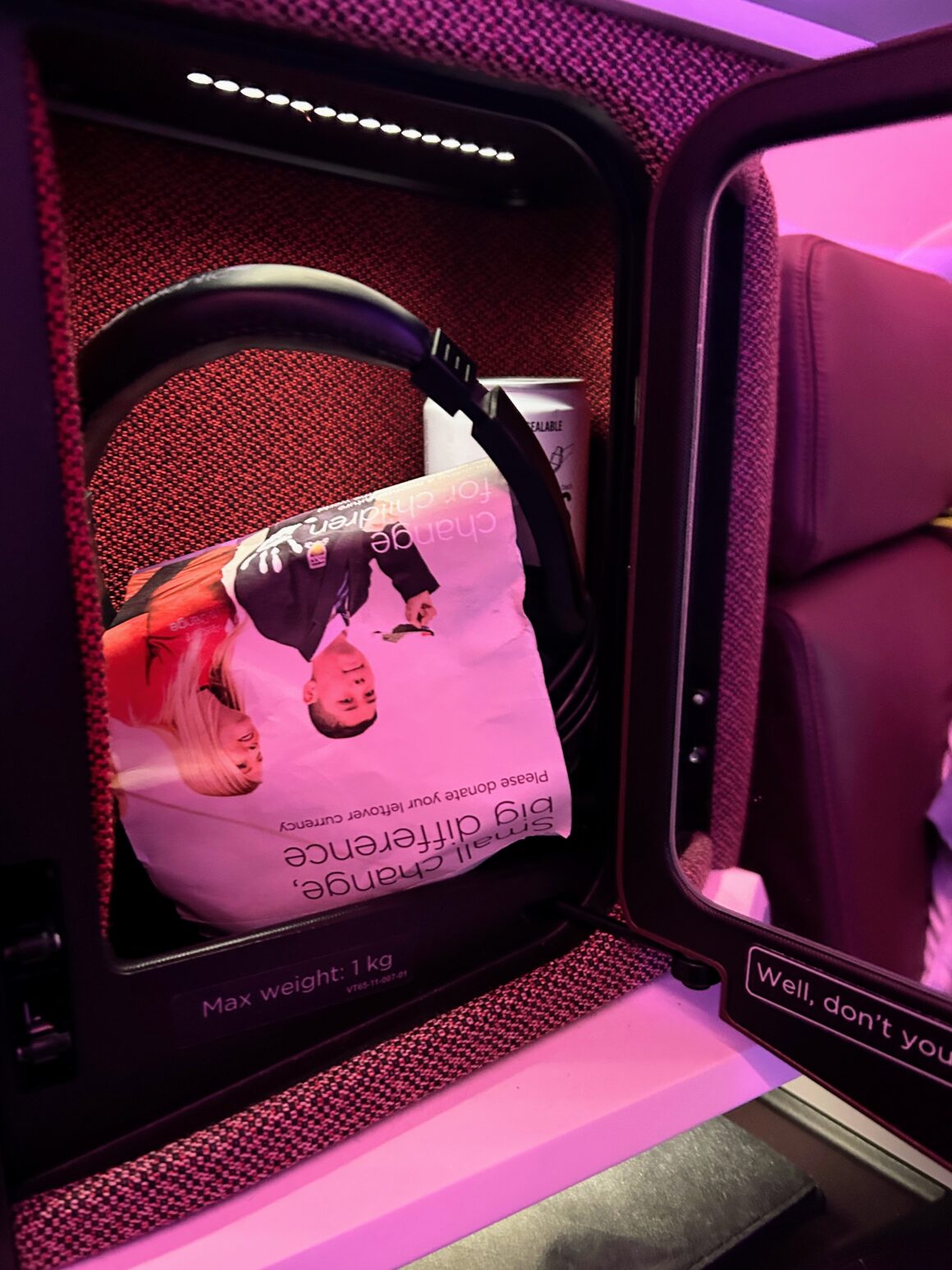 I was also offered a pair of pyjamas (coming soon to the next TLFL giveaway next month).
Virgin Atlantic Upper Class A330neo seat and sleeping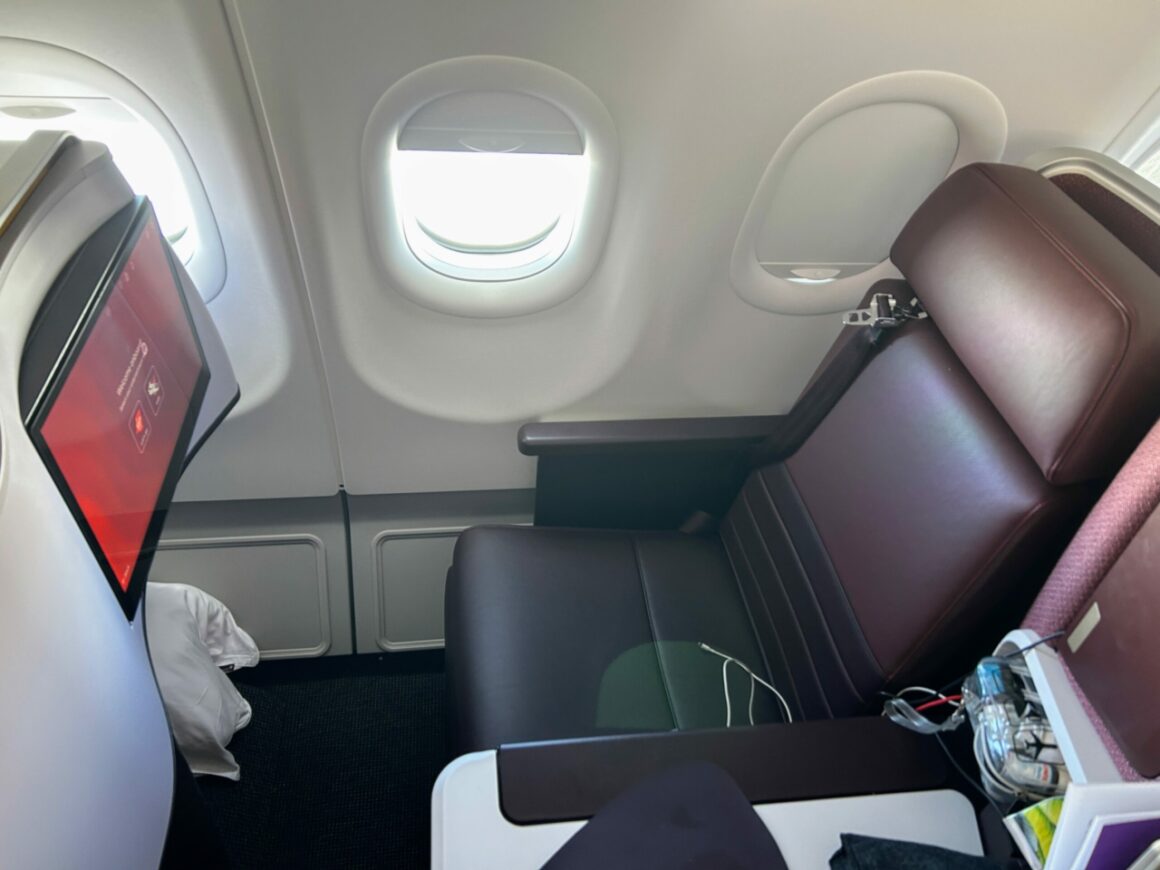 I was in the same seat as the way out, 6K. This is a window seat with the console on the aisle side so you are close to the window. You can read all the details of the new seat in my previous review. In this one, I will concentrate just on sleep quality.
I will just pop a photo here of the extra storage space that is available in some seats with the console on the inside of the seat rather than the aisle.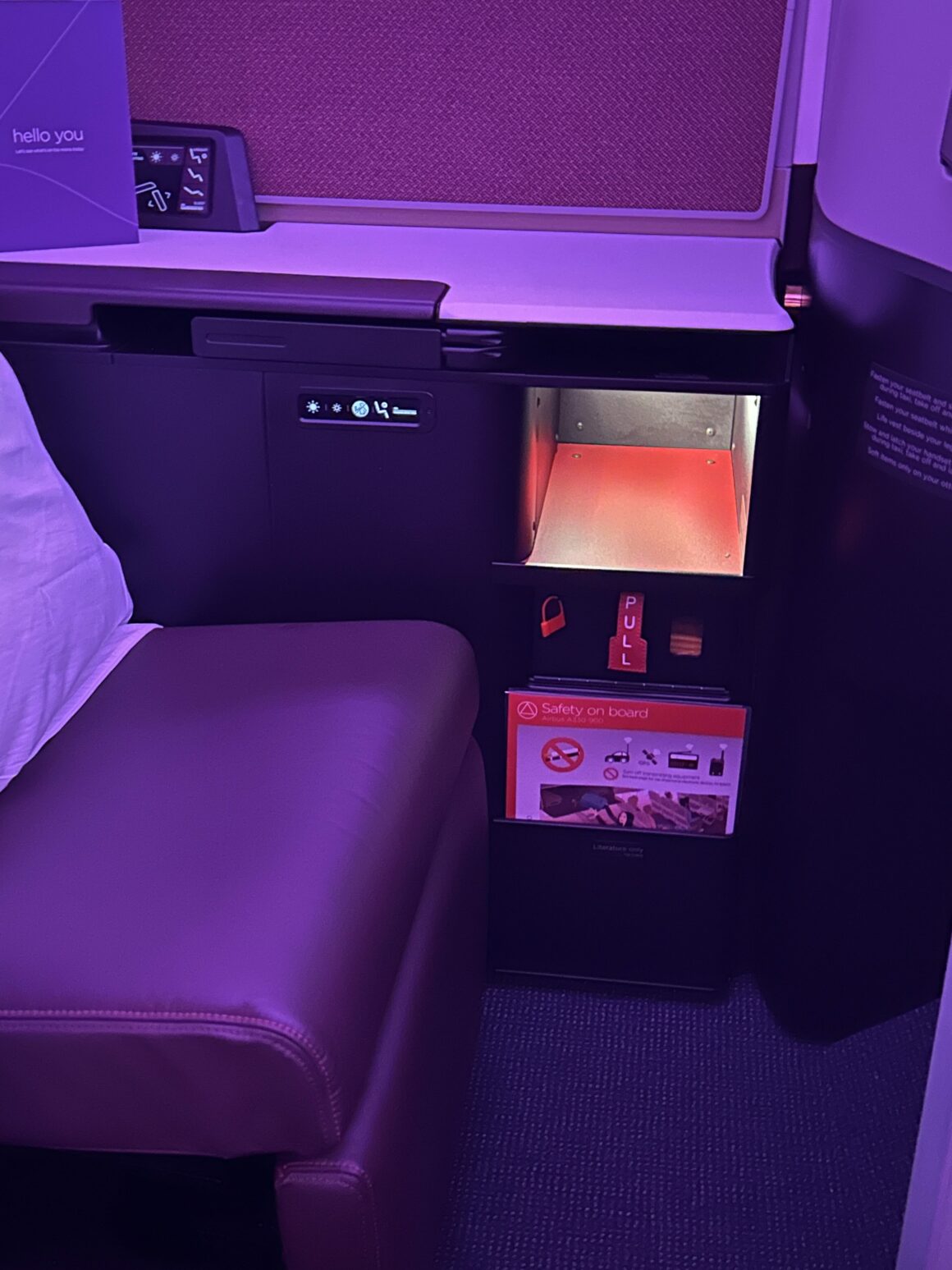 The seat goes flat with your feet in the gap under the seat in front. Unlike some A330 seats, this area felt very spacious. You get what I think is the best sleep amenities in business class with a very thick mattress topper that actually hooks over the top and bottom of the seat. Often with some of the thinner ones that you can't attach, I end up with it in an uncomfortable ball after a while. You also get a light quilt and a large pillow with a proper pillowcase. The crew will make your bed up for you if you wish, but I usually just do it myself.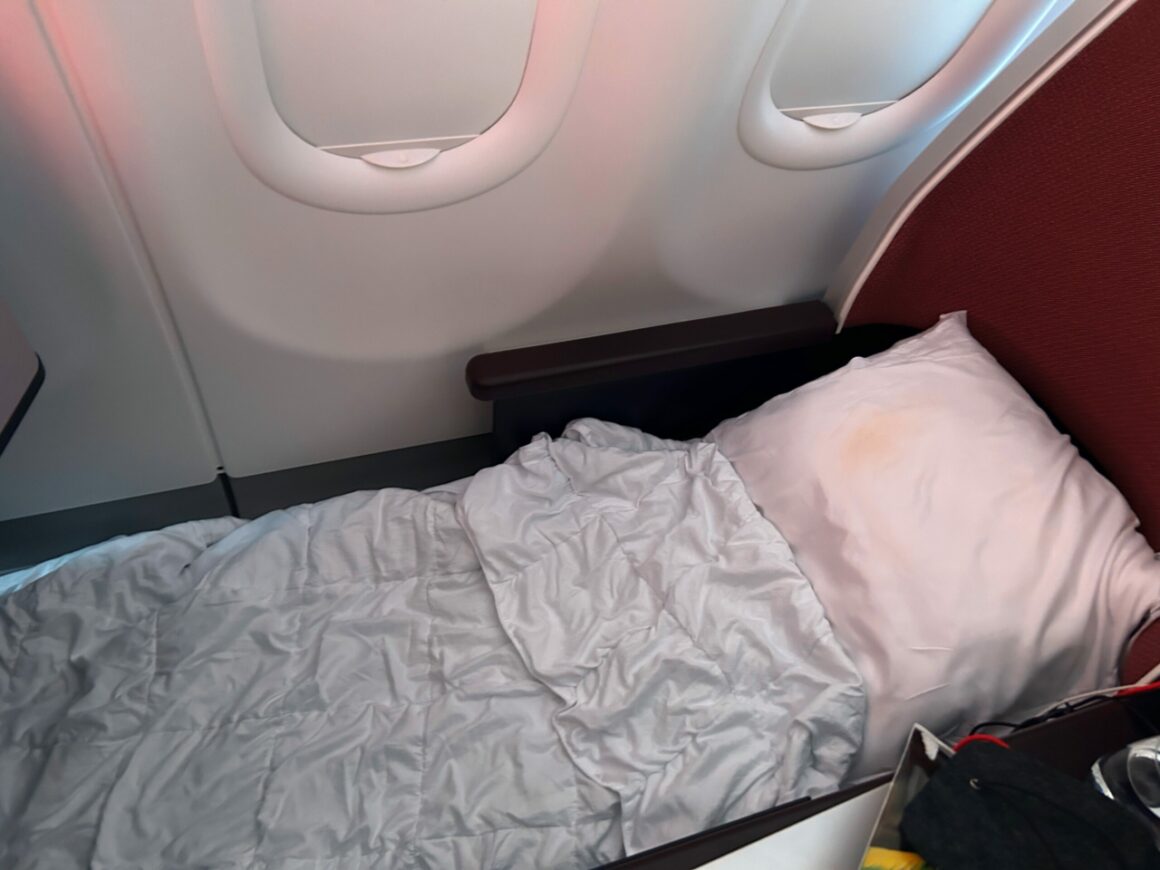 Regular readers will know how fussy I am when it comes to seats and them being too hard. Well, there were no complaints from this diva about the firmness of the seats here. Usually, new seats are more prone to being hard due to lack of use, but even at this stage, it felt just right. I liked having the air vents above as well, which meant it was easier to regulate your own temperature.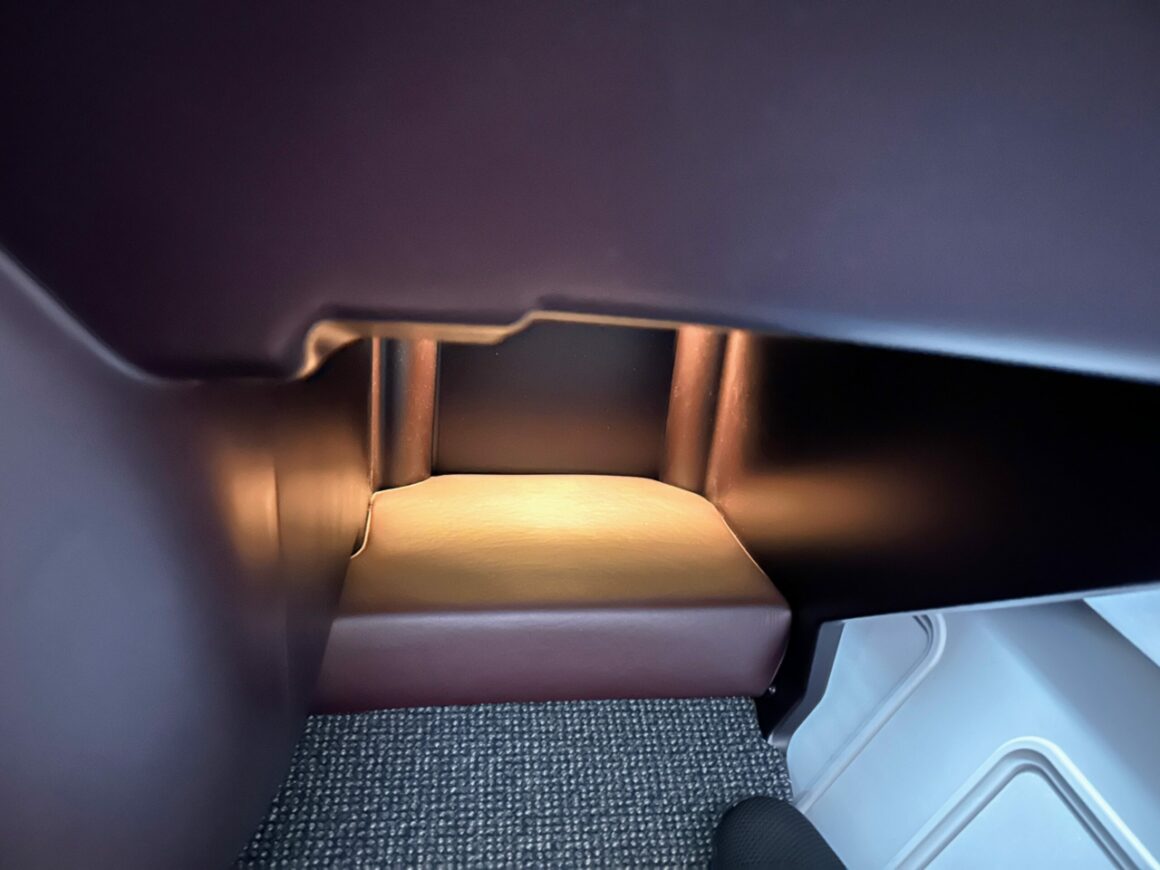 Being a side sleeper, I sometimes feel a bit cramped as I like to spread out a bit but I was surprised with the A330 how much space it felt I had. I also appreciated being able to close the door so you were less likely to be disturbed by people walking past in the aisle. Overall I slept well, having some very weird dreams in the process!

Virgin Atlantic Upper Class A330neo Food and drink
The service started with a drink and some crisps. I decided to try the margarita even though it sounded a bit odd.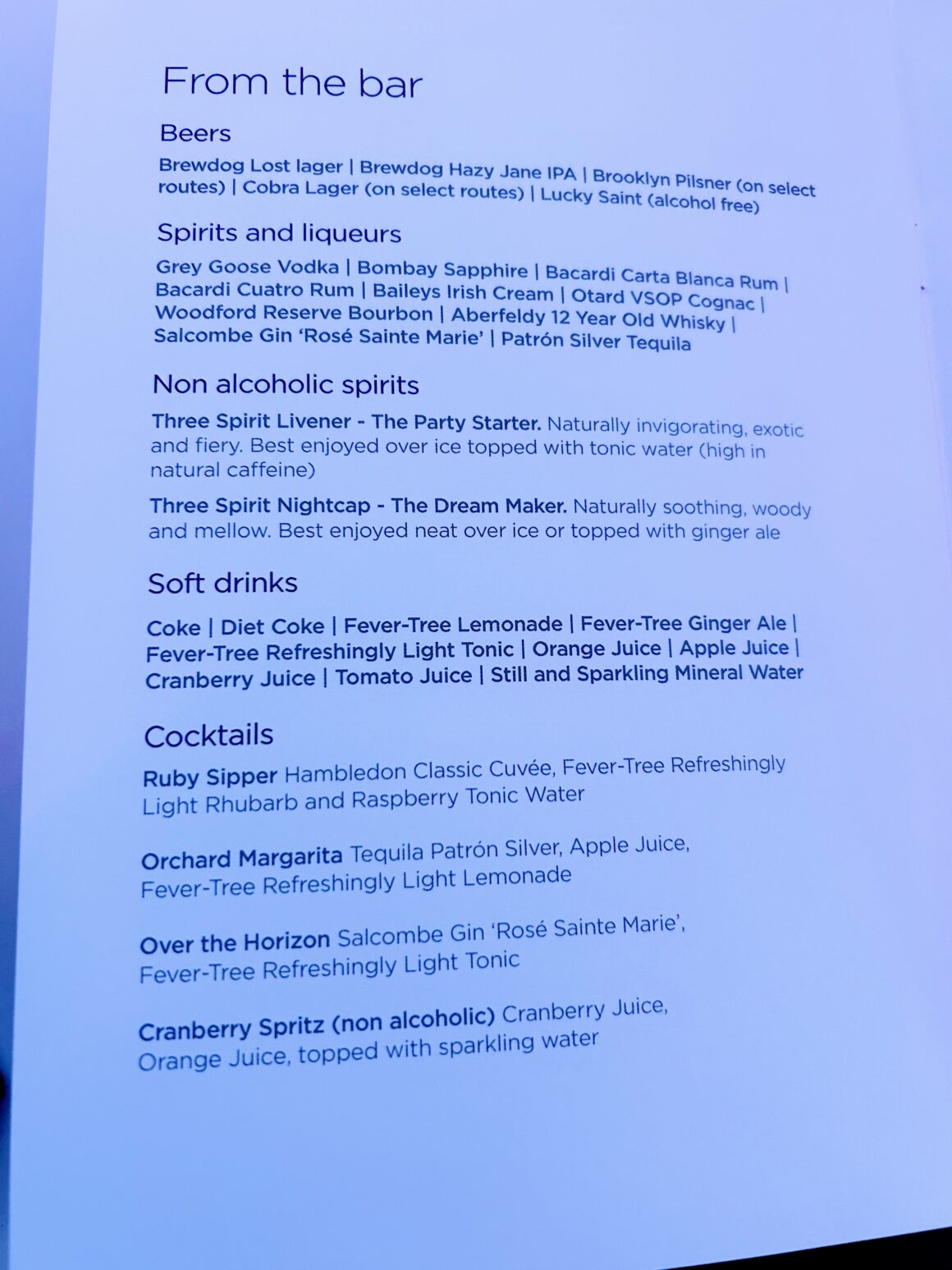 However, I do enjoy the taste of tequila, and I thought this worked extremely well with the sweet apple. I'm going to try it at home as it was more refreshing than a margarita which is my usual cocktail of choice.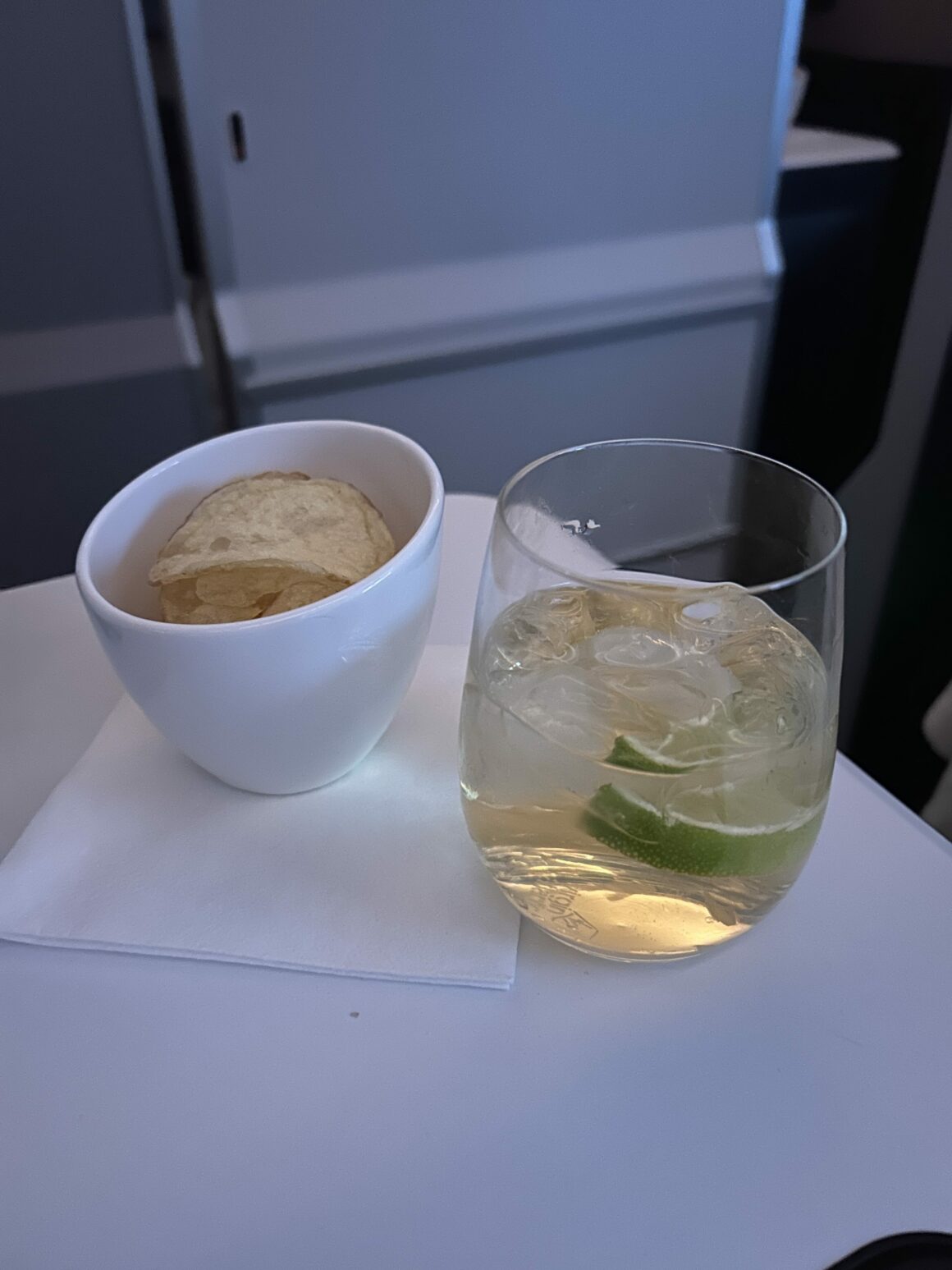 If you wanted, you could have an express menu. This consists of a cold starter and dessert along with tomato soup and a toastie all on one tray. However, since I was meant to be reviewing the flight, I decided I had better suck it up and have the full month!
Here is the menu: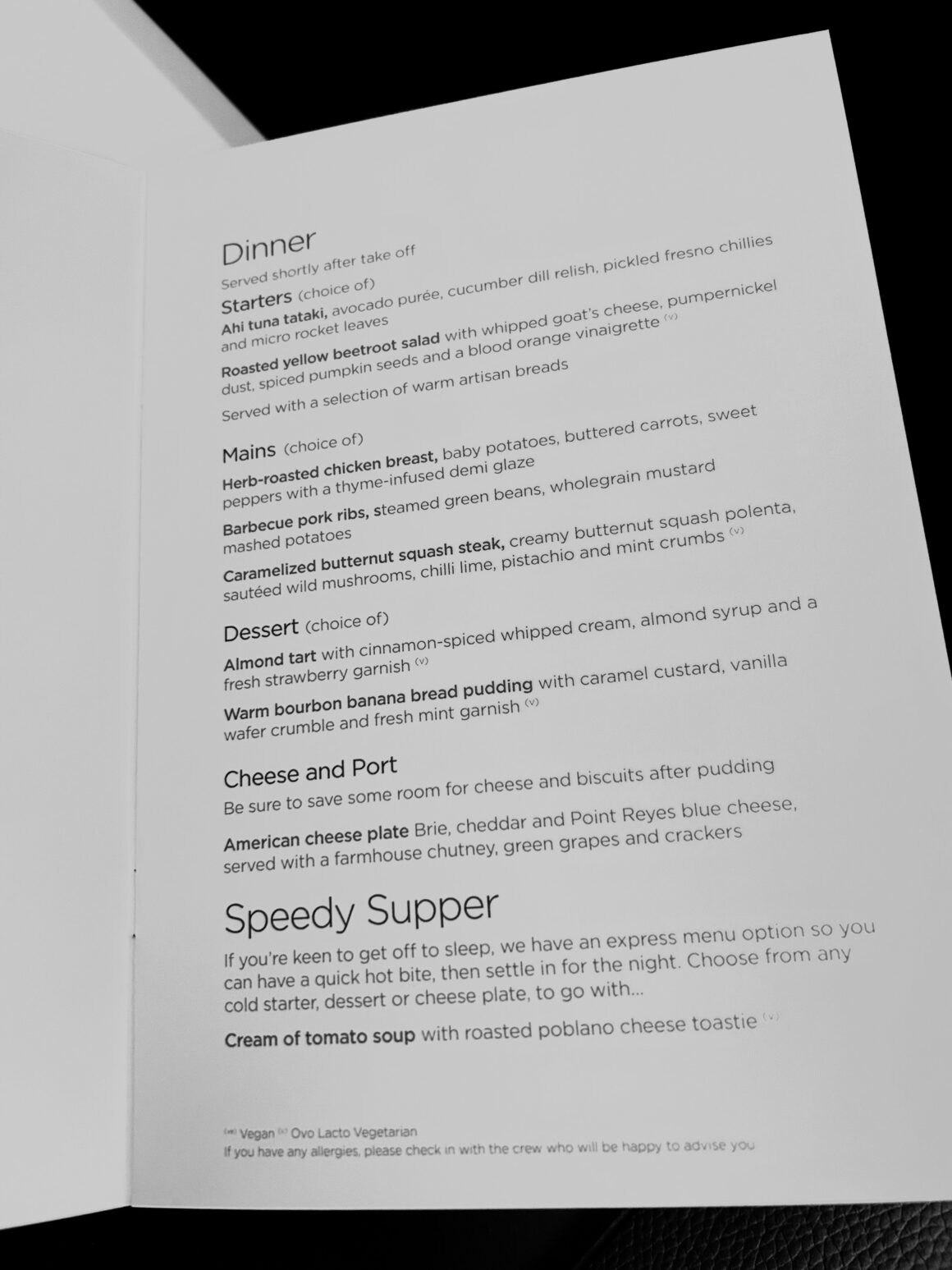 The table was laid up and a choice of bread was offered.
I decided to start with the seared tuna, which was something a bit different for business class. This was everything a starter should be, light, fresh and a bit of zing from the chilli.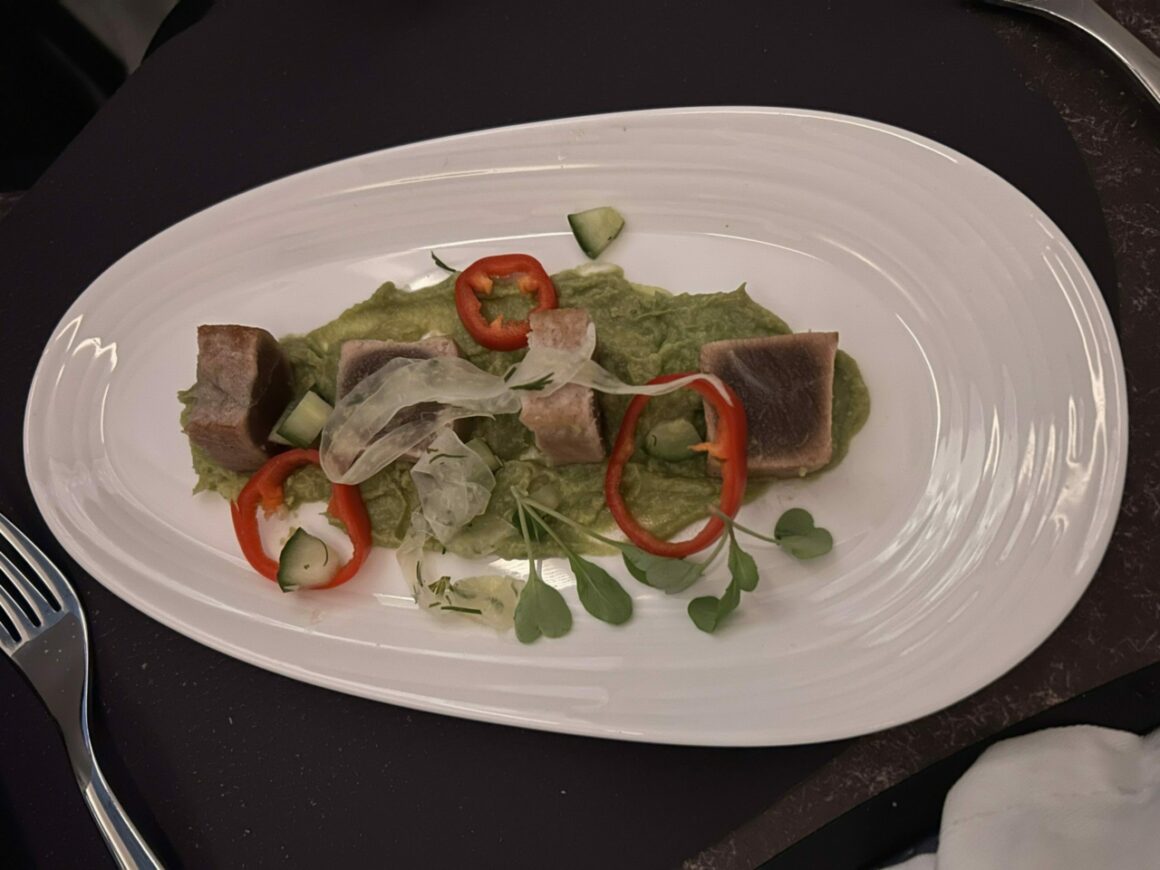 I was also surprised to see ribs on the menu which is one of my favourite treats. Now a fellow journalist on the trip was less than impressed with his, but I really enjoyed it. The pork ribs were very tender and the bbq sauce full of smoky sweetness balanced by a slight tang. I also enjoyed the mustard mash which had wholegrain mustard running through it. The only thing I could criticise was the beans which were overcooked. Some may say it looks a bit small, but it was perfect for me as it meant I had room for dessert.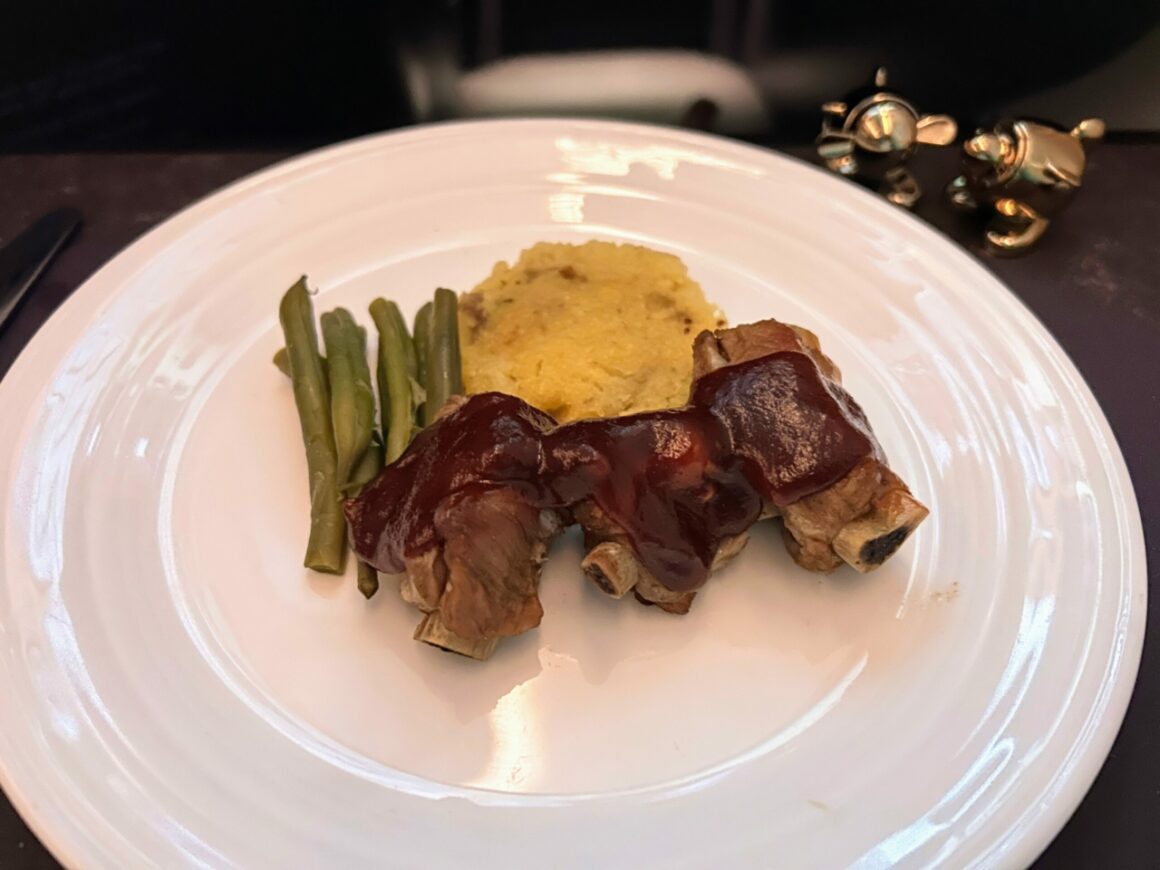 Now the dessert was not a looker, more like 50 shades of beige. However, it was absolutely delicious, with the caramelised banana adding a great depth of flavour but without being overly sweet.

Virgin Atlantic Upper Class A330neo Breakfast Menu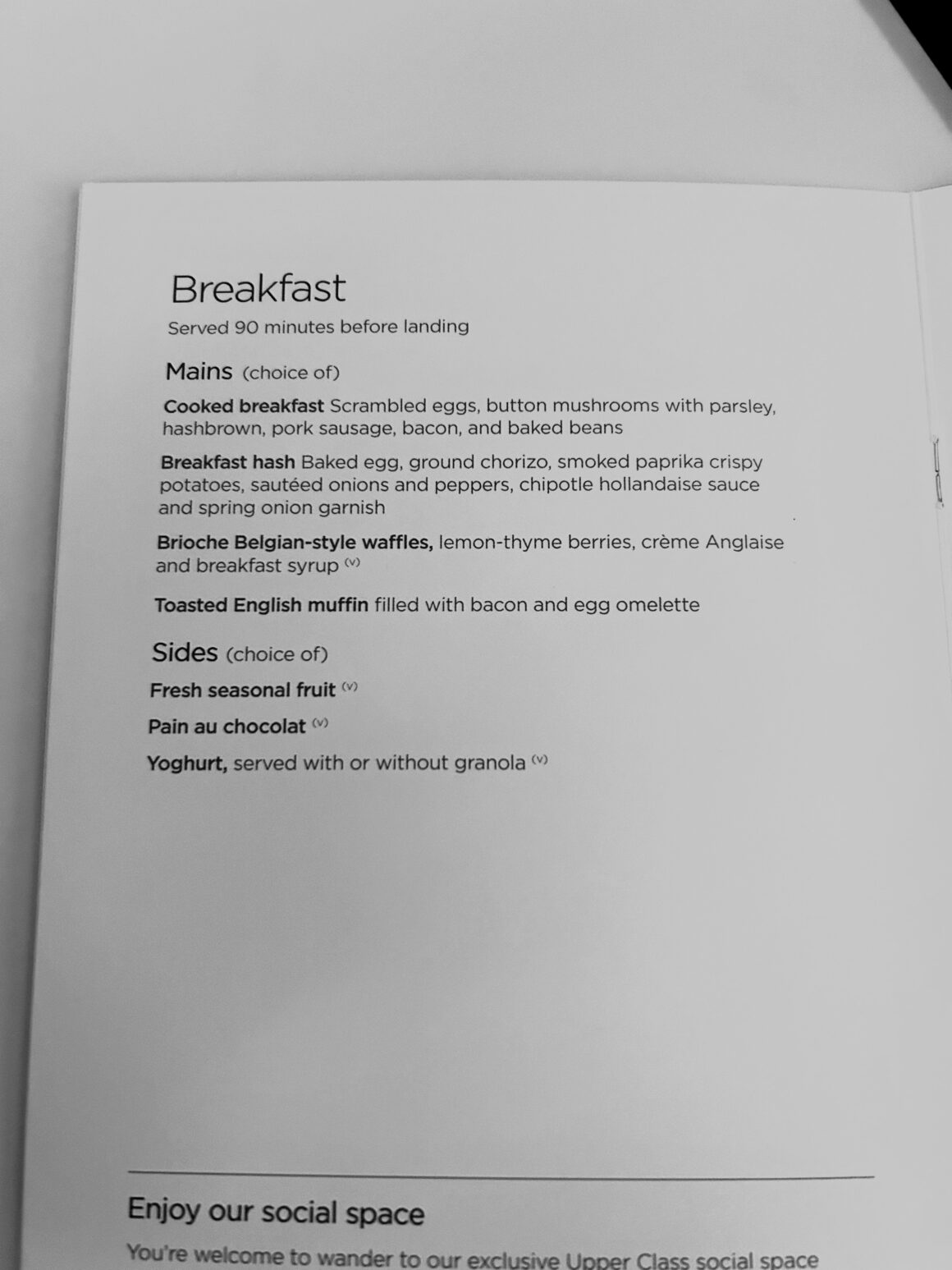 I've always really enjoyed Virgin Atlantic's breakfast offerings which have usually been a step above the competition with full-cooked breakfasts and some interesting choices. I really liked the sound of the breakfast hash, being a fan of something a little bit spicy in the morning! It was very tasty with just the right amount of chorizo and a lovely creamy hollandaise with just the right amount of kick from the chipotle. I also thought it was presented well for what could be a messy dish.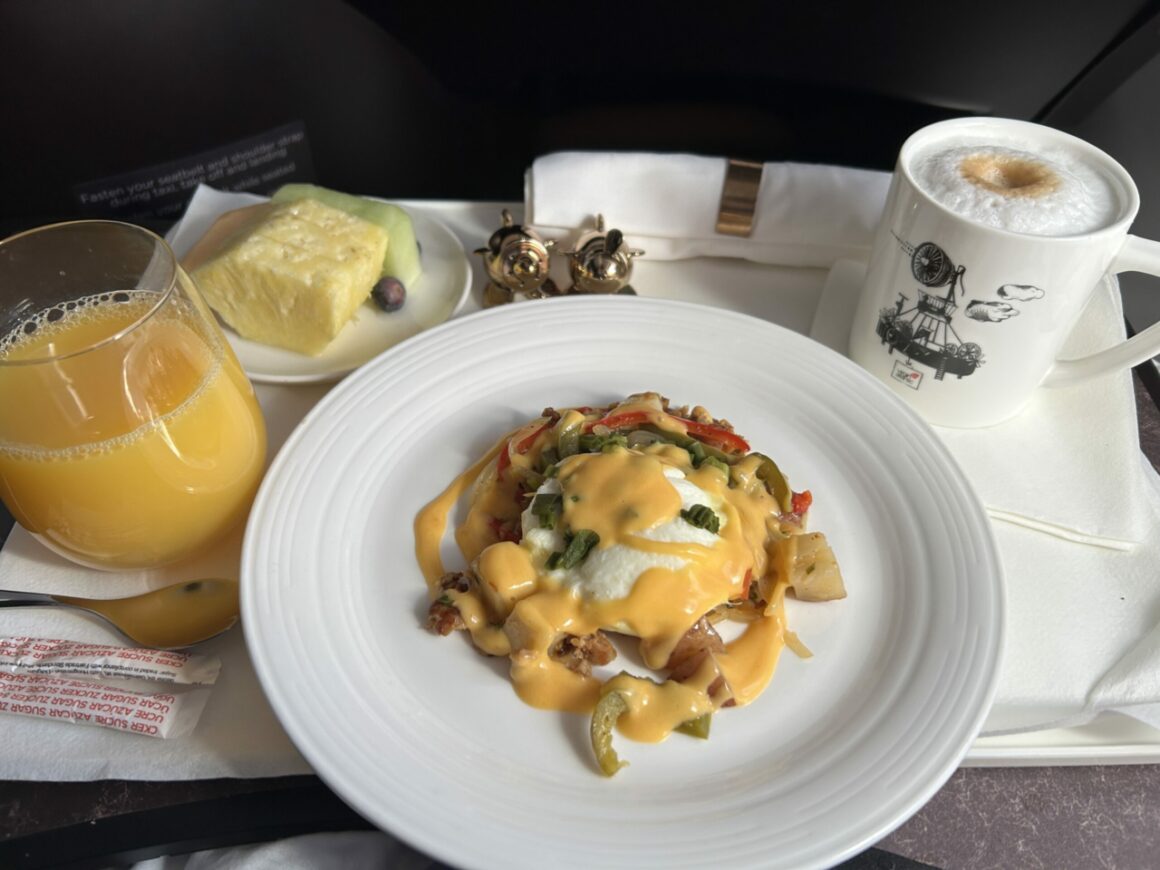 The egg was definitely overdone, but I don't think you can really help this on an aircraft when you are oven-baking things. I also tried a cappuccino and thought it was well up to par with other airline cappuccinos. They never get the dense velvety foam you get on the ground, but it still had plenty of froth.
Virgin Atlantic Upper Class A330neo Entertainment
On the way out, I tried out the mobile phone pairing to control the entertainment. This time I decided to try the headset pairing. I have a pair of trusty Bose noise-cancelling headphones that are super comfortable, so it's always nicer to use those than the standard airline ones, good though they are on Virgin. The pairing was surprisingly simple and fast, and I was also impressed with the clear sound. I have used various Bluetooth pairing devices on board for headphones which are not always that great for sound quality, but this was spot on.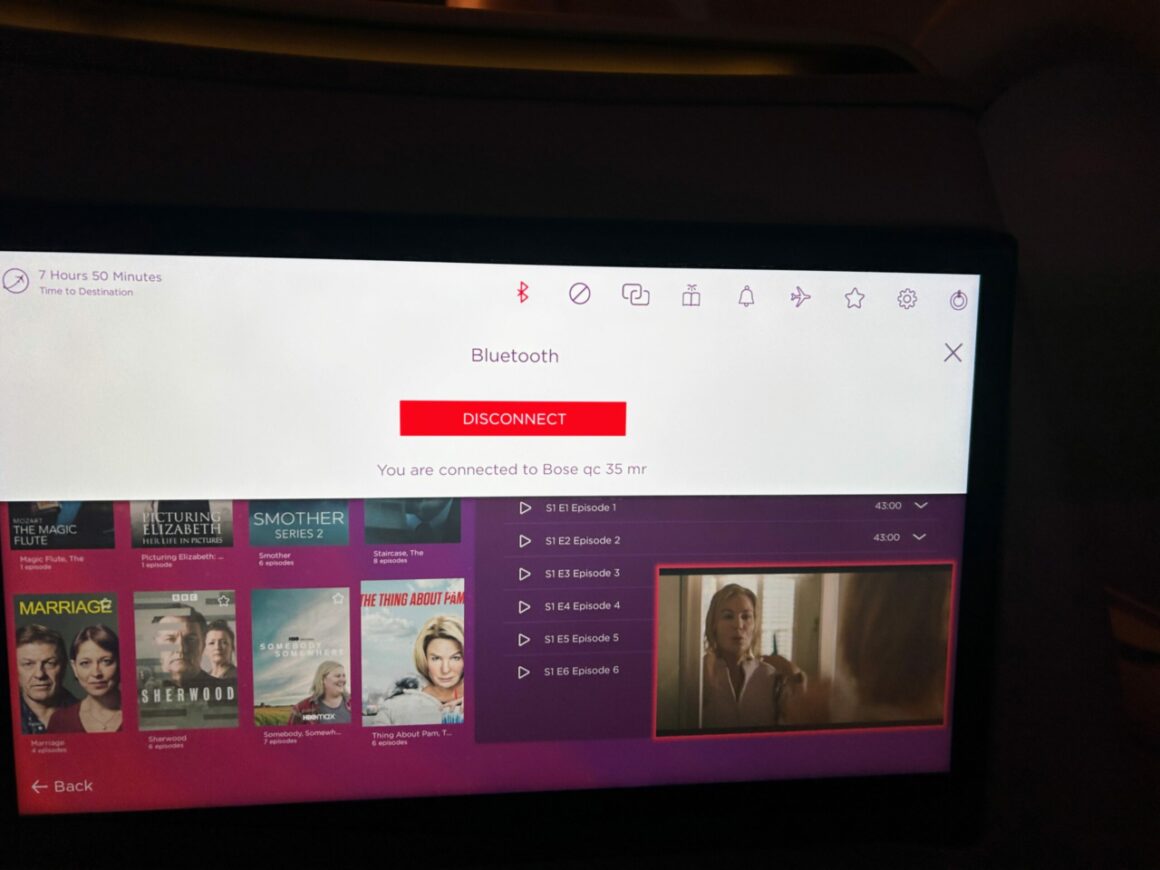 As it was a night flight, I decided not to bother with a movie even though there were plenty to choose from. Instead, I decided to start watching a TV series. Big mistake, huge! Of course, I got completely hooked and ended up staying up far too long watching it instead of sleeping. Then I had to try and find it on UK TV so I could finish the last episode. It was good that Virgin actually had the whole series available. I just did not have time to watch it all.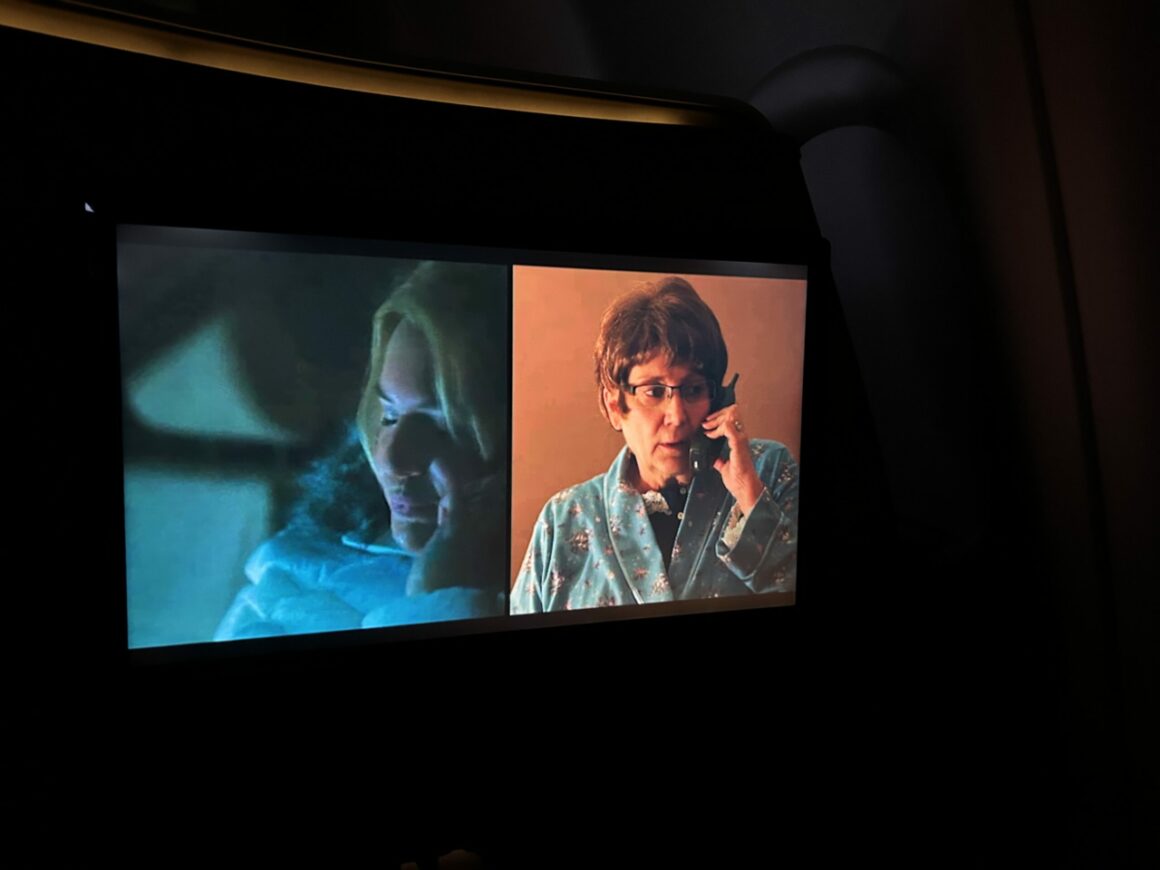 The series was The Truth about Pam, which has received mixed reviews, but I really enjoyed the take on a very bizarre true crime story. The screen is large and has great definition, so it's easy to get hooked into something compared with older, smaller screens, where I tend to get distracted easily.
Prior to arrival, we handed a packet of the retro sweets, Love Hearts which I thought was a cute touch. This goes back to when airlines used to hand out sweets before you landed to help your ears pop as you descended.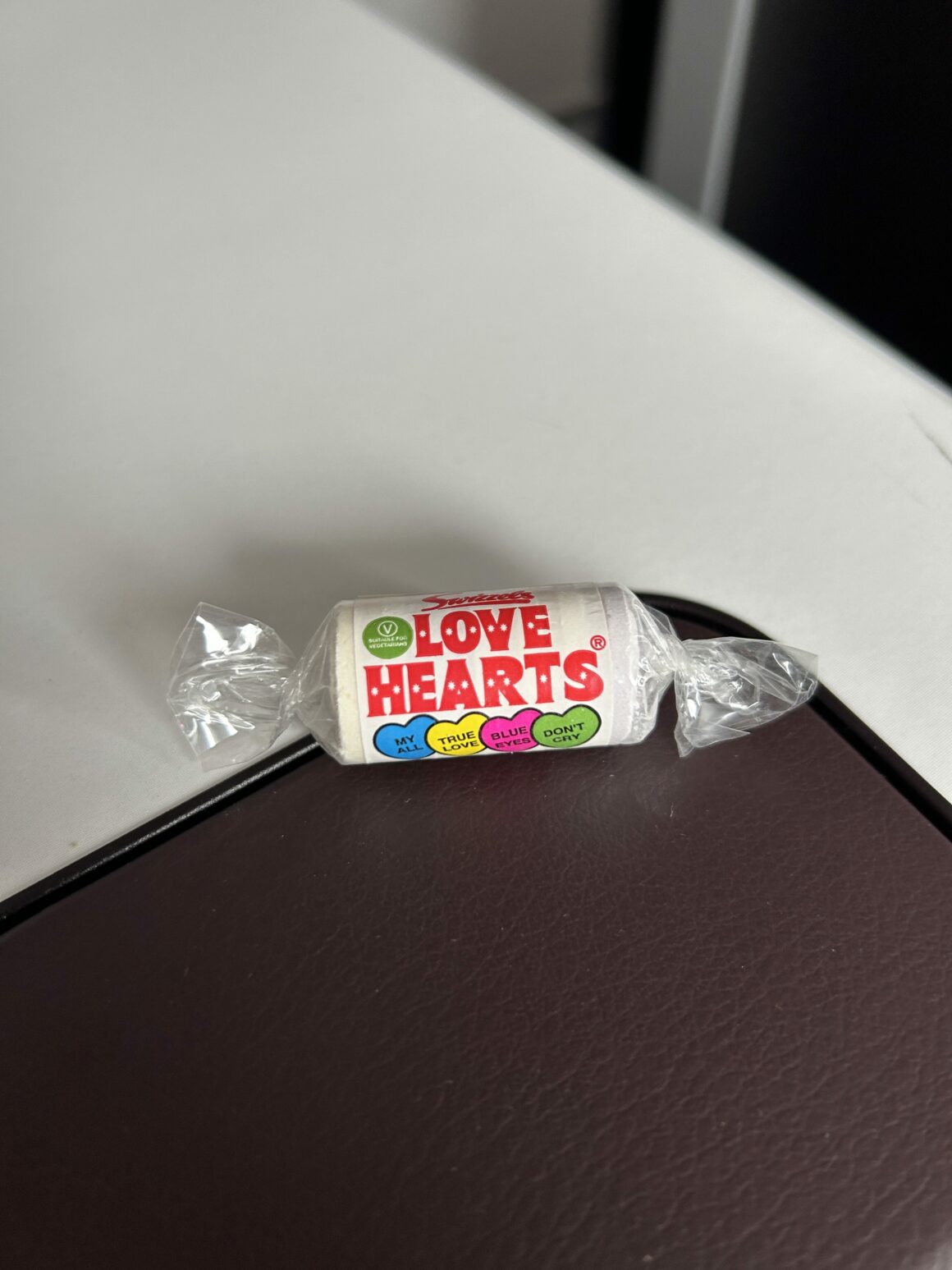 Conclusion
Despite being slightly sceptical about how comfortable a Virgin Atlantic Upper Class A330neo seat would be given the narrower width of the fuselage, I was pleasantly surprised by the space available and the comfort of the padding. The Virgin sleep amenities are some of the best in business class with their heavily padded mattress topper, and having the extra privacy of the door also helped ensure a decent night's sleep.