American Airlines move to Terminal 3 confirmed
It has been confirmed that as well as the Iberia and British Airways moves to and from Terminal 3 and 5, all American Airlines flights will now depart from Heathrow Terminal 3 from 12 July 2022 instead of being spread across the two terminals.
At present, it is not known if the changes are for the summer schedule or permanent.
Could this tempt you to fly economy?
Although Air New Zealand is not currently flying to the UK there are usually a number of airfares that include Air New Zealand for the second leg to New Zealand. However, with the latest launch of economy beds, they could make an interesting redemption or add on to a flight you have bought to get part way to New Zealand. They are also launching new business class seats.
I'd never normally consider economy on a long flight but having seen what Air New Zealand is planning I may have to reconsider. First, they brought us the Sky coach which was a row of economy seats that converted into a flat surface for sleeping. Now they have gone one better with proper beds.
Air New Zealand's new Dreamliners, due to arrive in 2024, will have a new Business Premier Luxe seat, designed for customers looking for more space and privacy, and Skynest, the world's first sleep pods in the sky for Economy travellers. The eight Boeing 787-9 Dreamliners arriving from 2024 and retrofitted current 787-9 fleet will have either eight or four Business Premier Luxe seats, 42 or 22 Business Premier, 52 or 33 Premium Economy, 125 or 213 Economy seats, and specifically on the ultra-longhaul aircraft, six Skynest sleep pods.
Chief Customer and Sales Officer Leanne Geraghty says the cabin's interior design is inspired by the uniqueness of Aotearoa, from the forest inspired carpet to the seats that draw inspiration from New Zealand's native bird, the Tui.
"Whether we are welcoming visitors or flying New Zealanders home, we want our customers to experience Aotearoa from the moment they step onboard – and get the best night's rest.

"Research shows us the first night away from home is the hardest to get a good night's sleep so everything we do onboard is to help create a sense of calm – from the lighting and sleep ritual including sleepy teas and balms, to the healthier food choices and breathable fabrics. Meditative onscreen content, Zentertainment, will also help customers unwind and get ready for rest.
The airline has also added a Sky Pantry to the Premium Economy and Economy cabins. Sustainability has been at the heart of the design process. Using modern fabrics, rather than leather, has saved around one kilogram in weight per Business Premier and Premium Economy seat, reducing overall carbon emissions.
Business Premier Luxe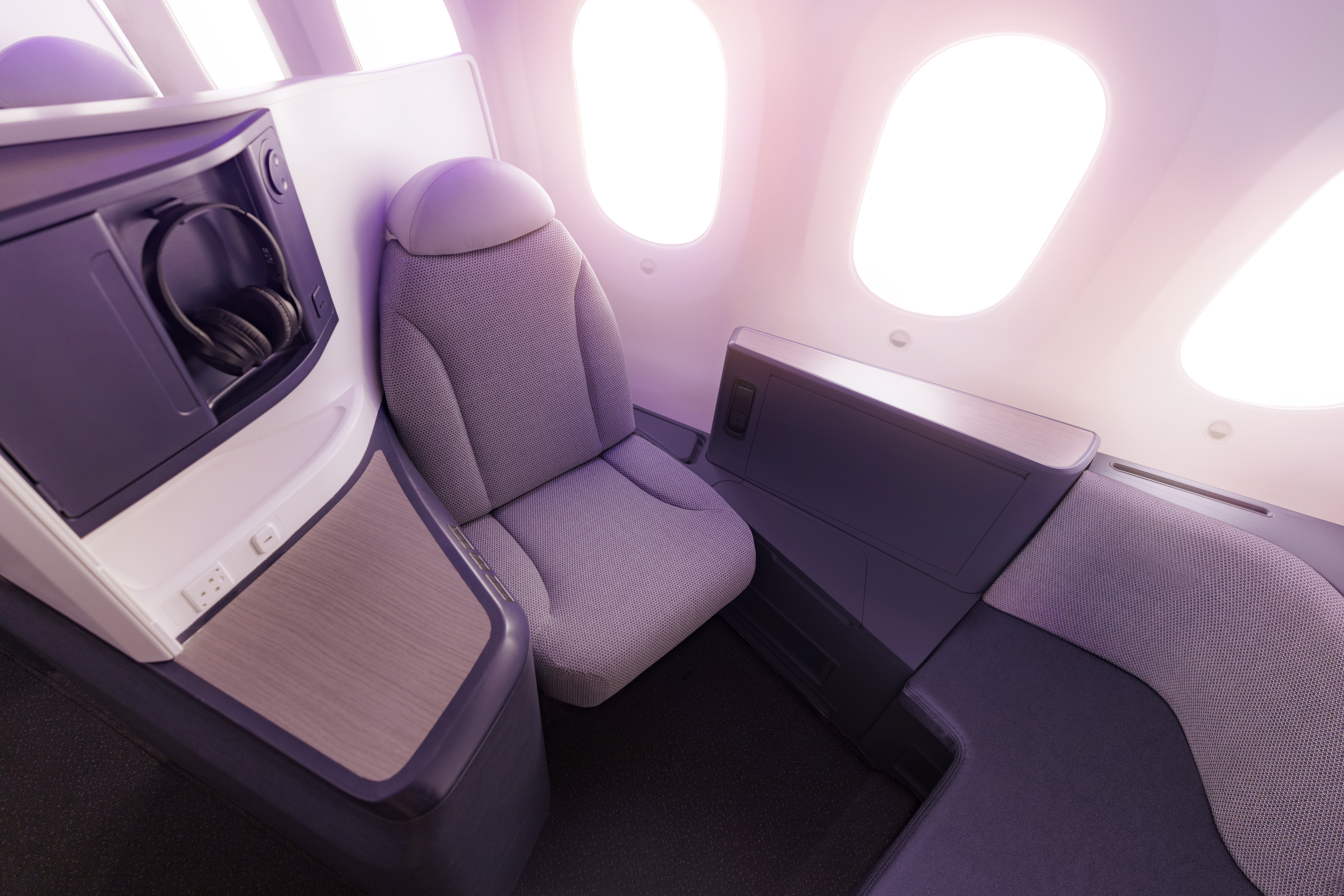 A luxury experience with all the features of Business Premier, but with a fully closing door and space for two to dine.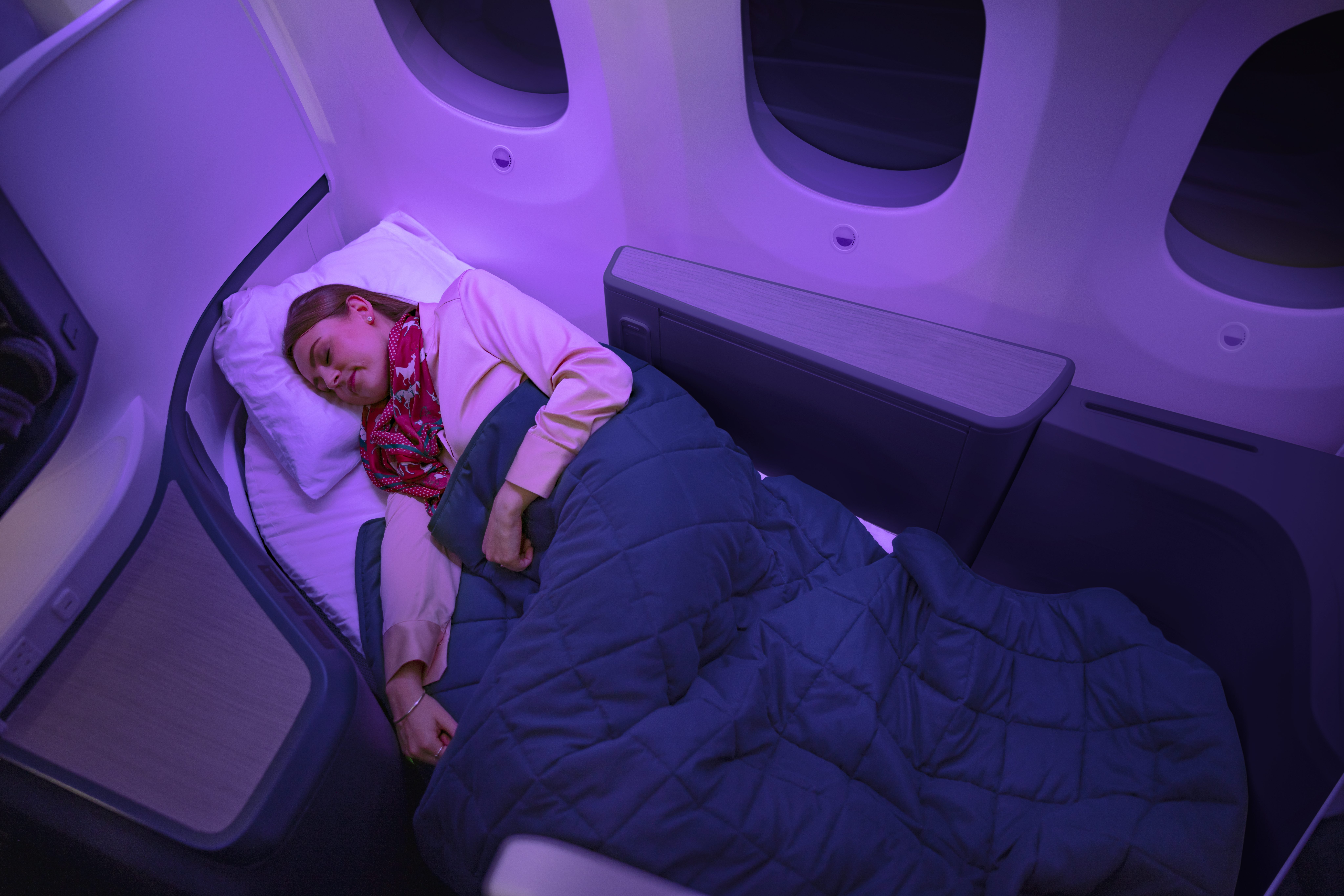 Economy Skynest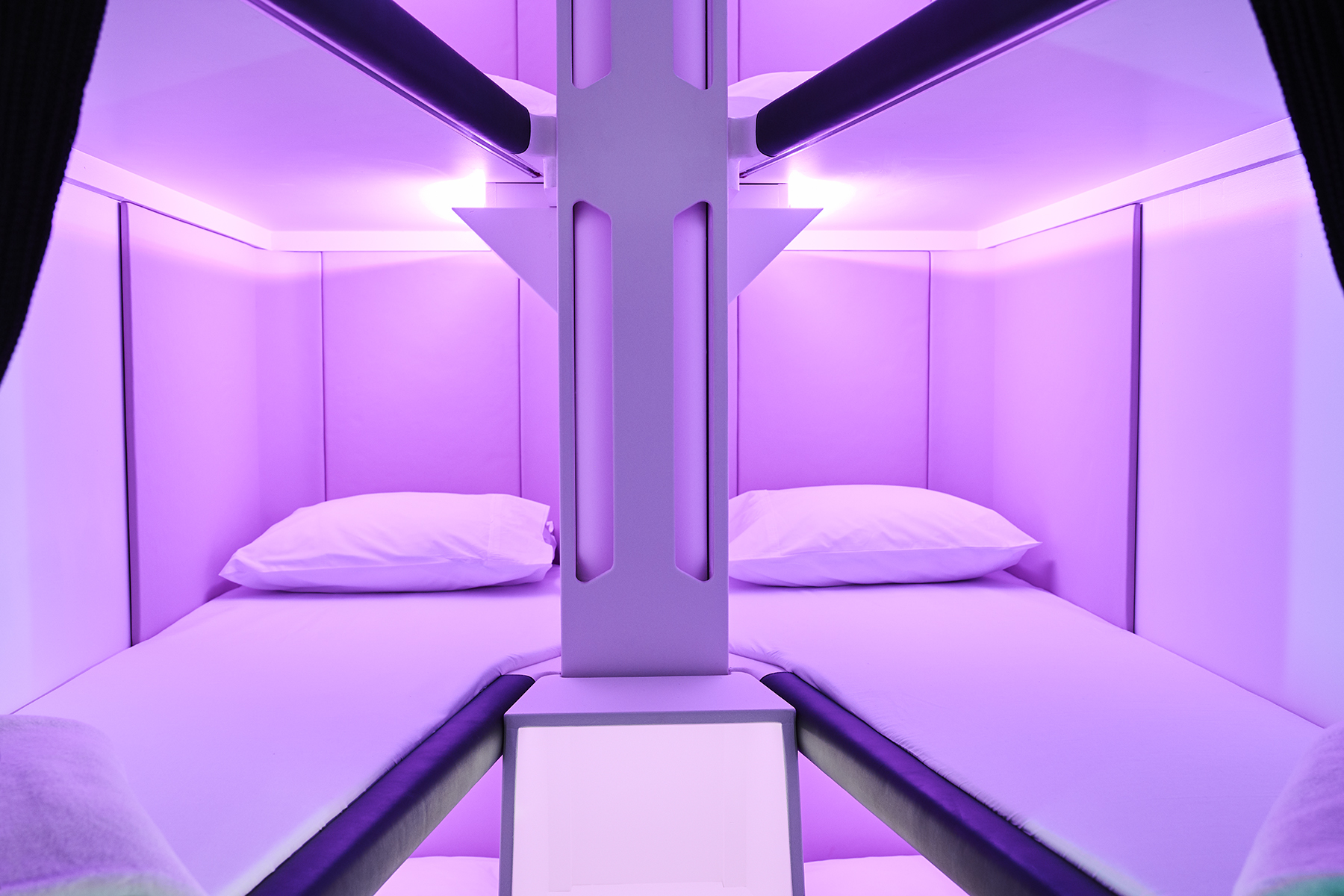 The world's first sleep pods in the sky, Skynest. Stretch out in one of six pods for part of your journey to sleep. We don't know the exact details of how this will work – will you book part of the trip in a bunk or can you have it for the whole time?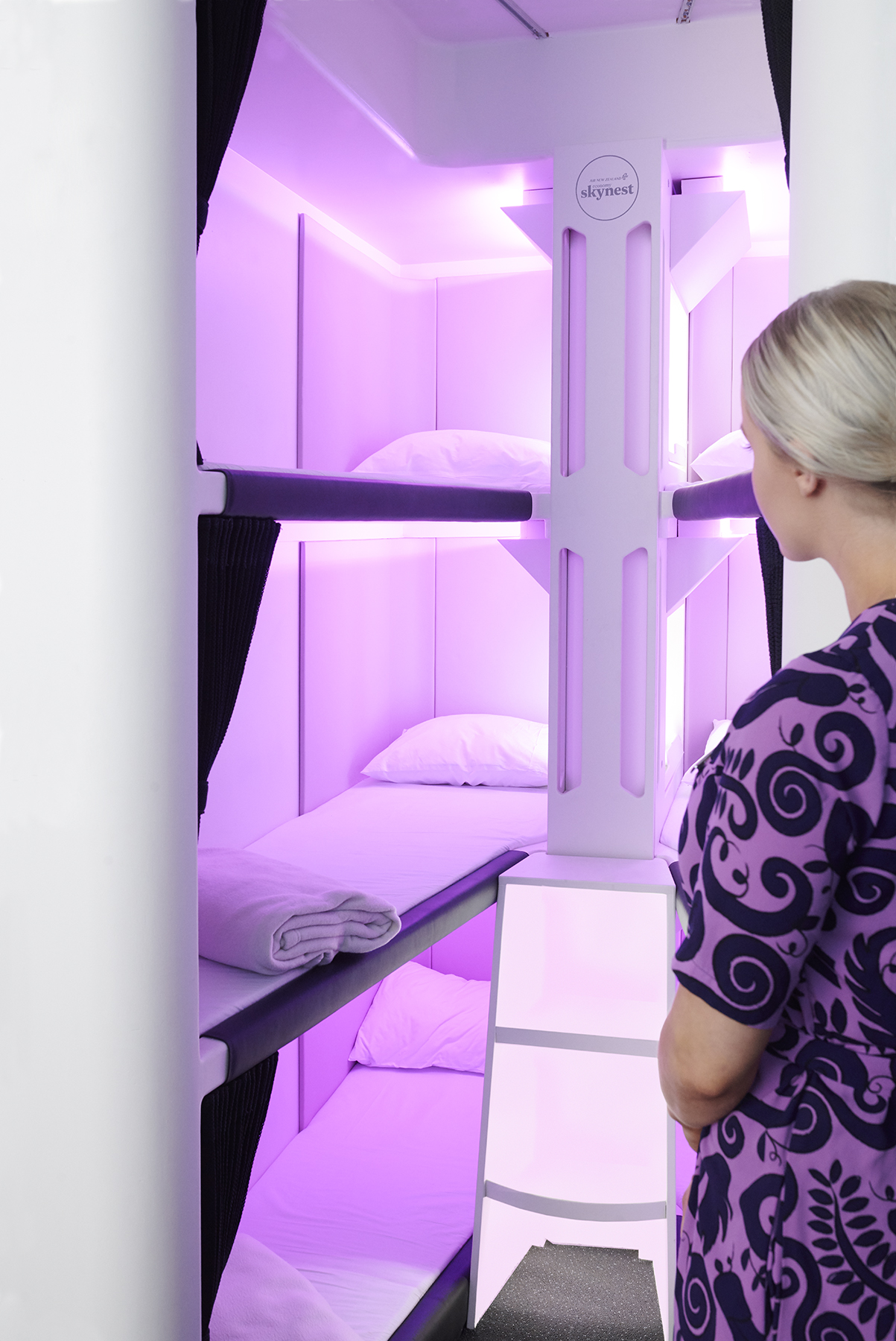 TLFL reader review competition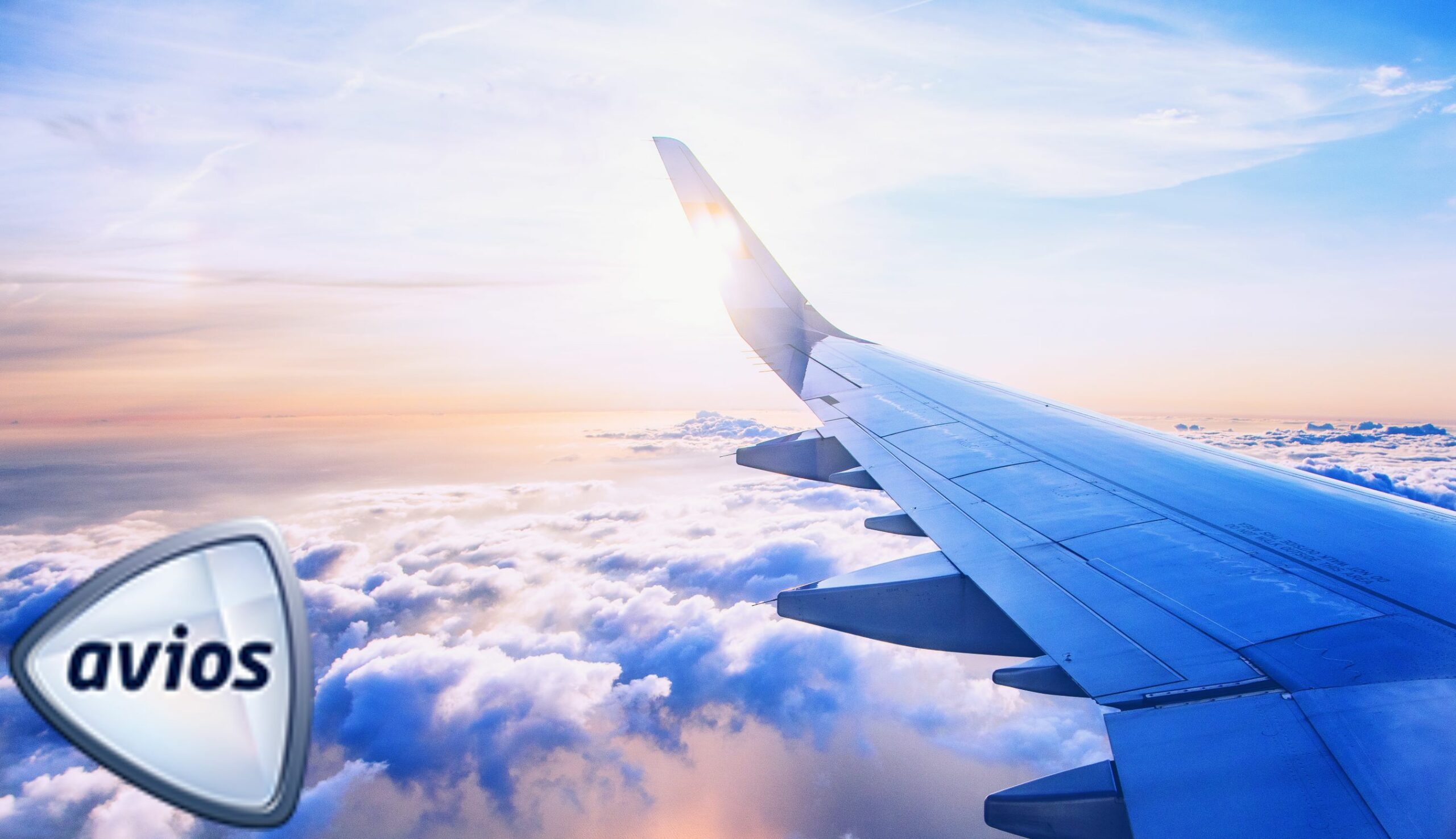 If you have submitted a reader review since 1 June or plan to submit one by 31 July you could be in with a chance of winning a prize. Reader reviews allow us to publish a wider range of reviews and allow me an occasional day off too!
There will be three prizes:
The first and second place prize will be based on the number of page views of your article received within 7 days of the article being published.
First prize – 25,000 Avios
Second prize – lunch, dinner or afternoon tea for two at a choice of restaurants. This includes:

Champagne afternoon tea at most of The Ivy branches
Three Course Lunch for Two at Gordon Ramsay's Savoy Grill
Three Course Meal with Bottomless Prosecco for Two at The Mayfair Lounge and Grill at The Cavendish
Three Course Meal with Cocktails at Marco Pierre White London Steakhouse Co for Two
Three Course Dinner with Glass of Prosecco for Two at Gaucho (11 locations)
Six Course Tasting Menu Created by Andrew Sheridan and Jake Smith at Divide for Two in Birmingham

Special award – this will be given for the review that is judged the most entertaining and informative based on my opinion and any feedback in the comments section. So if you read a review you enjoy – make sure you say so in the comments! The prize is a bottle of Champagne Laurent-Perrier Brut La Cuvée (In Gift Box With 2 Glasses).
The rules:
All entrants must have emailed their submission by midnight on 31 July.
Entries should be emailed to [email protected] and can be in any format such as email, word or google docs.
You must supply a minimum of 3 photos of your own. Consider that more high-quality photos may make your review more popular and interesting. A maximum of 20 photos may be submitted.
Reviews should be of premium economy, business or first class flights, airline or third-party lounges or four and five-star hotels. You could also review a travel gadget, luggage or favourite travel items.
Articles must be at least 500 words long with a maximum of 2500 words.
TLFL reserves the right to add affiliate links to any articles.
You must have a BA Executive Club account to receive the points or Avios.
Any travel expenses incurred in conjunction with the restaurant prizes are at the entrant's own expense.
The third prize is only available to residents of the UK.
TLFL reserves the right to not publish any review deemed of insufficient quality. Such entries will be deemed invalid.
TLFL reserves the right to edit the articles as it sees fit.
Articles will be checked for plagiarism and any found to have significant portions copied from other websites will be deemed as invalid.
TLFL reserves the right to substitute a meal of equal value should the original option become unavailable by voucher.
Articles will be published by 10 September at the latest with the winners decided by 18 September.
Enter by emailing your article to [email protected]