Air France has unveiled it's brand new Sisley Beauty Centre at CDG
The new La Première lounge feature has been unveiled: a gorgeous beauty treatment centre for La Premiere (Firs Class) customers, in partnership with French cosmetology brand Sisley. Located within the Charles de Gaulle airport, the La Première lounge will now be offering Air France's La Première customers a range of beauty treatments that can be adapted to the amount of time customers have available in the lounge. Treatments are available for both men and women, and focus on easing away stress (perfect for an airport lounge), skin rehydration, tightening and massage. The treatments are recommended for all ages and skin types.
Each guest of La Première will receive a 30-minute complimentary beauty 'ritual', and can choose from four different experiences, including the Nutrition Sleep Well Facial Care, the Plumping Glow Black Rose Facial Care, the Pure Skin Purifying Facial Care and the Special Men Facial Care. Guests will also be given access to a variety of other facial and body treatments running for an hour or longer (at a fee), including a treatment developed exclusively for Air France that treats jet lag. Products are also available for purchase.
The La Première Sisley beauty treatment centre is open daily. Given that many airlines are ditching their spas to save money, I mean because of Covid, it's great to see Air France committed to giving its first class customers a proper premium experience.
World of Hyatt 'Bonus Journeys' Special is Back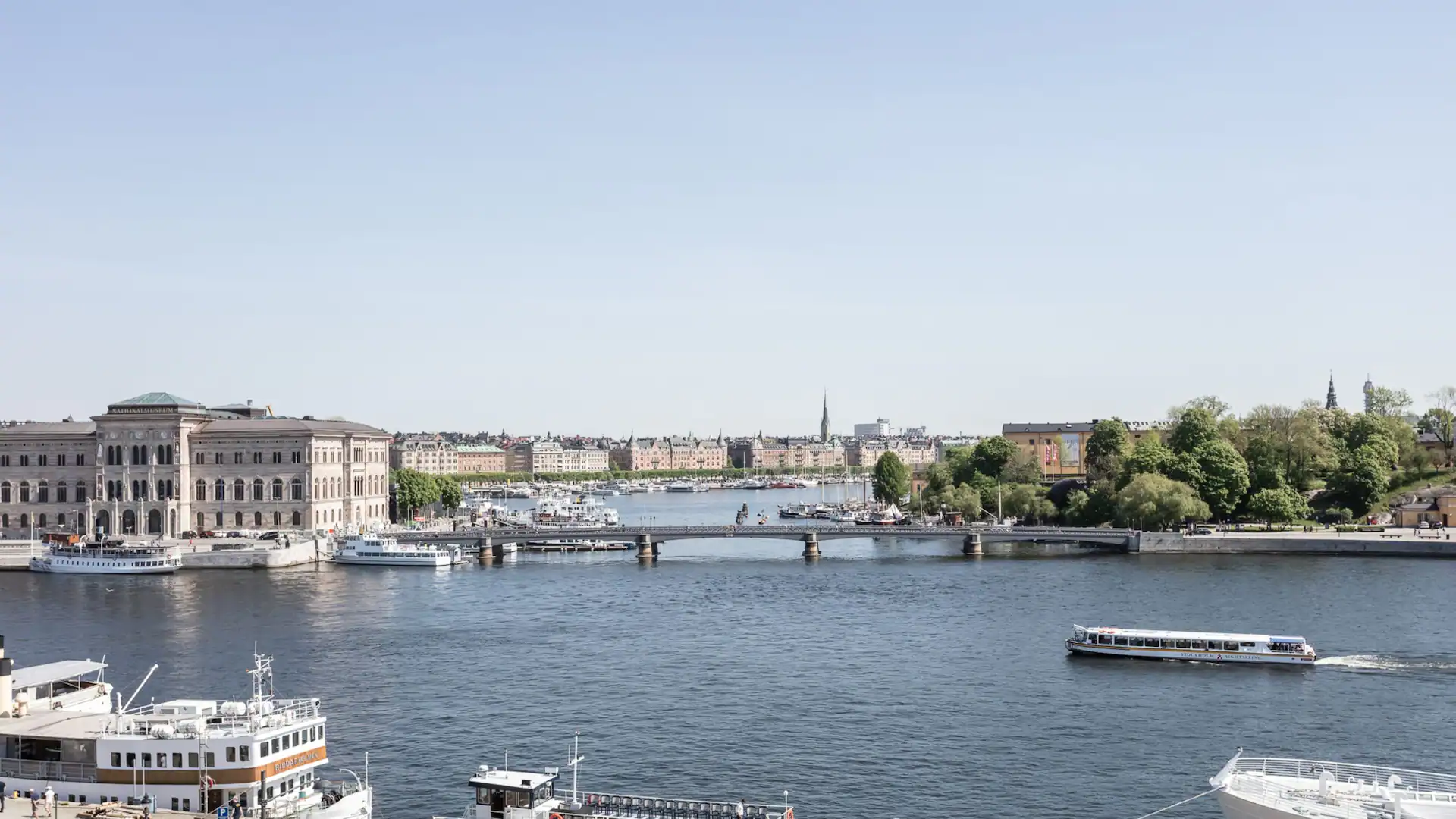 World of Hyatt members are able to earn 2022 points for every two nights stayed during the promo period, which runs from January 15th through to April 20th, 2022. Members can earn up to a maximum of 20,220 bonus points (with stays of up to 20 nights). Bonus points can be earned at Hyatt hotels and resorts worldwide and participating M life Rewards destinations, Small Luxury Hotels of the World properties, and Lindblad Expeditions.
In addition, those who are 'World of Hyatt' branded credit card holders will receive an extra 1000 points for every stay at a selection of 10 US cities, for a maximum of 10,000 bonus points during the promo period. Members must register for the promotion by March 15th.
You can see more details at the Hyatt website here.
SAS test new A321LR on long-haul flight to the U.S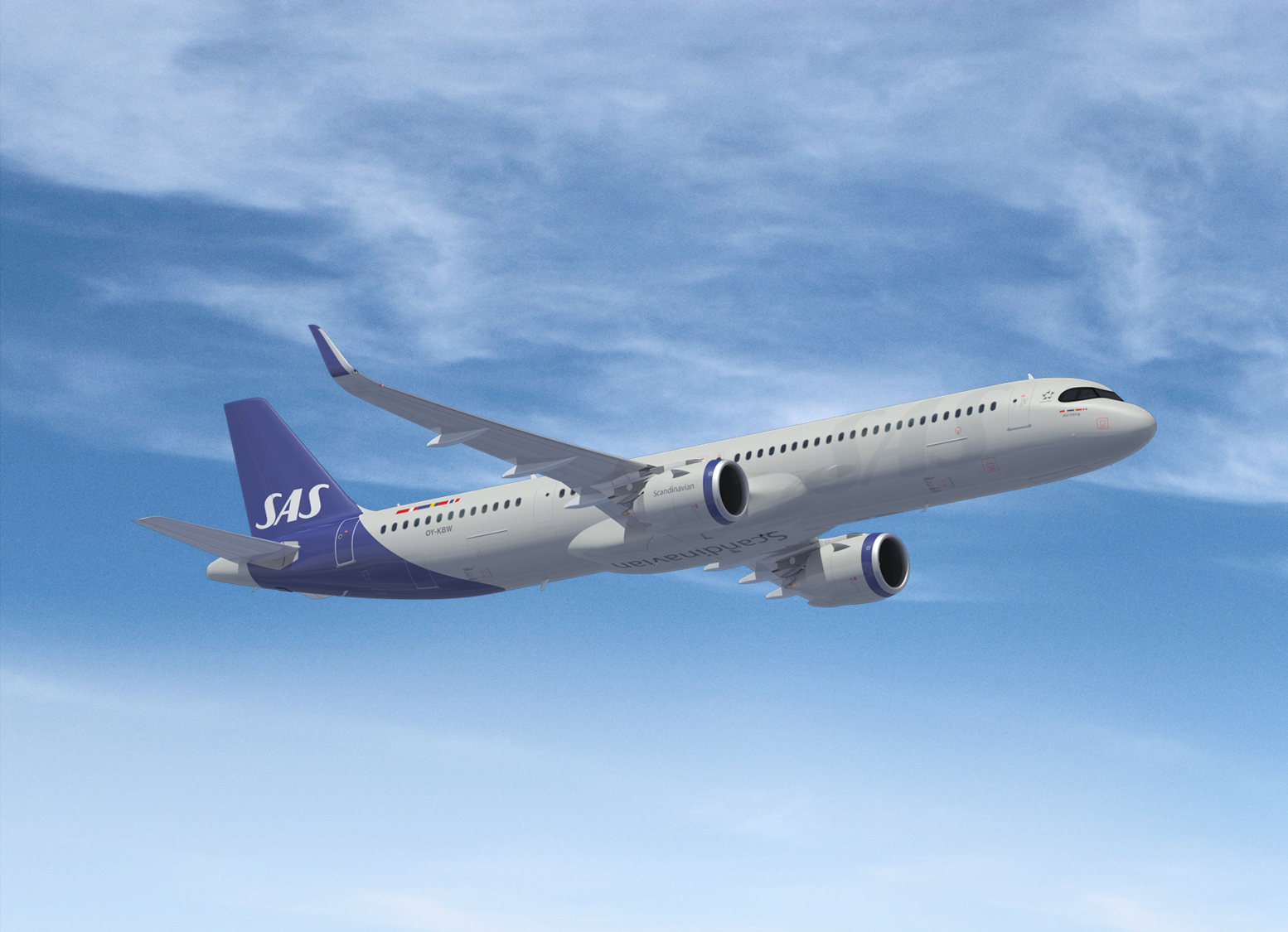 SAS have successfully completed the first long-haul test flight of the new Airbus A321 Long Range. The aircraft flew from Copenhagen to Washington on the 22nd December 2021, and are expected to go into full service on the 27th March, 2022.
The aircraft also completed an earlier, short-haul journey between Copenhagen and Oslo on 20th December. SAS plan to utilise the aircraft to complete journeys across the Atlantic, between Copenhagen and Washington, Boston and New York City. The aircraft is similar to Aer Lingus and TAP who are also using the A321LR for transatlantic travel.
SAS' Airbus A321LRs have 157 seats with:
22 business class seats (these seats alternate between a 2-2 and 1-1 configuration)
12 premium economy seats (these seats are in a 2-2 configuration)
123 economy seats (these seats are in a 3-3 configuration)
Business class will have a 1-1 and 2-2 layout for seats, like most of the other airlines using the A321LR in Europe for long haul. The throne seats look particularly good with plenty of storage space and a reasonable amount of privacy. Although JetBlue definitely win the prize for the best A321LR business class with their Mint Suites and Studios.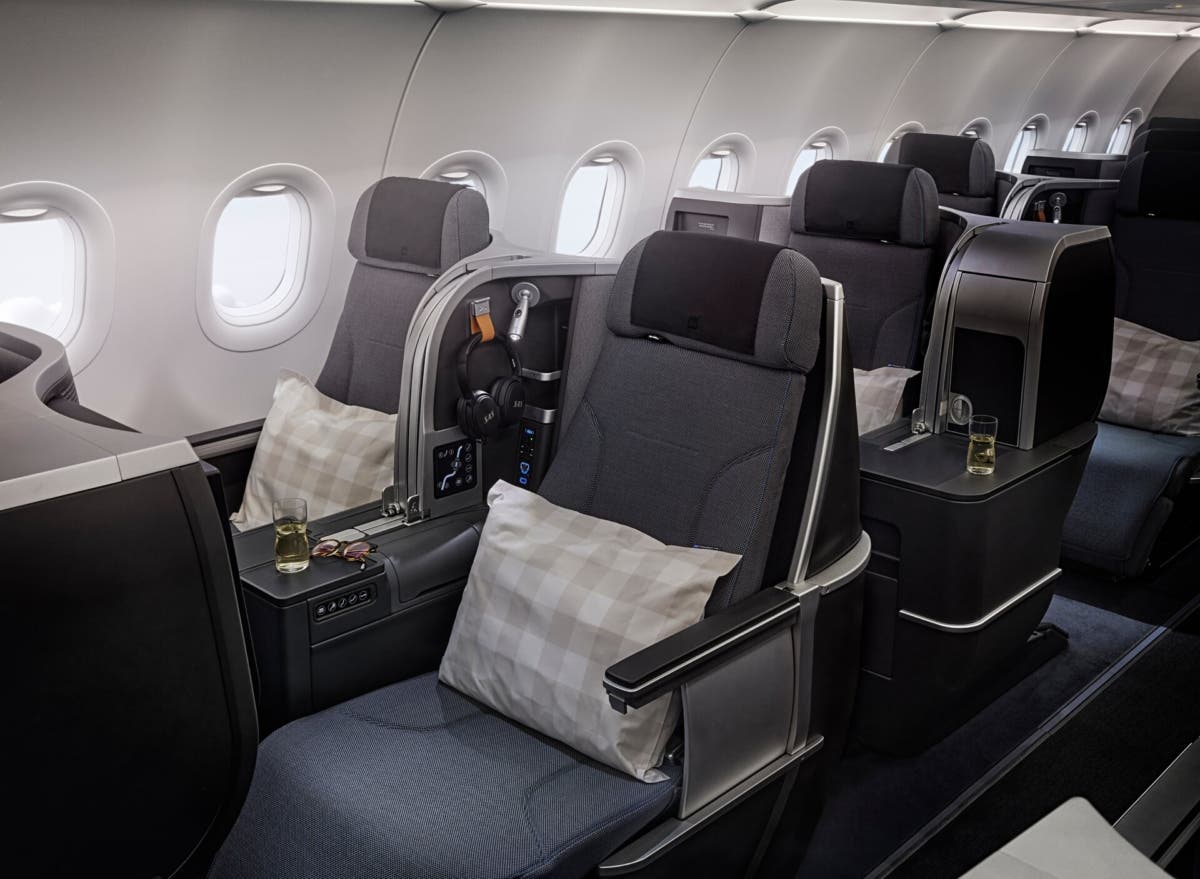 Premium economy will feature 2-2 configuration and a wide, recliner-style seat. We don't know what it looks like exactly yet but it's expected to be similar to domestic first class in the US.
The narrow-body, single aisle aircraft are specially configured to fly longer distances than the standard A321neo, and are part of the airline's ongoing fleet renewal and commitment to reducing emissions.
It will be interesting to see what pricing they will offer from the UK for indirect flights given the current high cost of transatlantic travel from the UK.
The smaller aircraft give SAS the opportunity to meet constantly changing demand for more intercontinental routes, fewer stopovers, and shorter travel times to and from Scandinavia, as well as greater flexibility in adjusting to route changes.
According to Karl Sandlund, EVP & Chief Commercial Officer:
"This is an entirely new aircraft type for SAS, which is incredibly well suited to the Scandinavian market and emerging travel patterns to and from the region. It gives SAS an opportunity to offer travellers more intercontinental routes, fewer stopovers, and shorter travel times to and from Scandinavia. The new aircraft is equipped with a service concept at par with the rest of SAS' long-haul fleet, offering passengers all the benefits, level of comfort and choices of our traveling classes."
Scandinavian Airlines currently has three Airbus A321neoLRs on order.