BA and BALPA to talk?
It was reported by the Evening Standard and Daily Mail yesterday that BALPA had agreed to go back to talks at ACAS to resolve the current industrial action. Strikes by BA pilots who are members of BALPA are planned for 9,10 and 27 September. Just as we all breathed a sigh of relief that it may get resolved, BALPA has now contradicted this.
BALPA's official statement said " There are currently NO talks planned.

Following BA's CEO Alex Cruz's personal promise that he wanted to reach a resolution, BALPA wrote to him welcoming this approach and asked to meet him to hear his proposals.

We have not had a response from Mr Cruz. Other BA staff have indicated they will meet but have not confirmed that they will put forward a better offer."

Brian Strutton, BALPA General Secretary, said, "It's disappointing that Mr Cruz has not replied to us having promised to get involved. This dispute will only be settled, and these strike will only be called off, when BA improve their offer enough to satisfy their pilots. Until BA indicate that they are willing to do that, there is absolutely no point in any talks.

"I hope we will hear from Alex Cruz positively today."
If you want advice on rebooking onto other airlines as a result of the strike see this article. It is worth noting that flights from London City are not affected by the strike as they are operated by CityFlyer for BA. You may be able to rebook to fly from there if they serve your destination. The official BA strike page is here.
More potential Heathrow disruption

As well as the potential BA pilots strike, we now have another issue that may cause disruption at Heathrow. An Extinction Rebellion (XR) splinter group has threatened to fly toy drones to cause disruption at Heathrow airport. The new group, called Heathrow Pause, say that they plan to fly toy drones in the Heathrow restricted zone from 13 September 2019.
Despite the fact that they could be treated as terrorists for threatening the airport despite and given a jail sentence, the group have maintained that they still plan to carry out the flights. Given the huge disruption to Gatwick caused by drones recently, this has the potential to effectively stop Heathrow flights and cause significant disruption for travellers. Hopefully, lessons were learnt from Gatwick which would minimise the effect.
The group suggested that 50 to as many as 200 people could be involved with each person controlling a drone.
LATAM new business class

LATAM are part of oneworld and worth considering to South America due to their very reasonable prices. They also offer a rather unique service from Santiago to Tahiti via Easter Island. The current business class is a little old fashioned in terms of the seats, so it is good to see LATAM unveil their latest business class product on the first retrofitted B777.
LATAM are revamping business class almost completely with their new 'Premium Business' service. The airline plan to renovate 200 cabins which is about half of its fleet.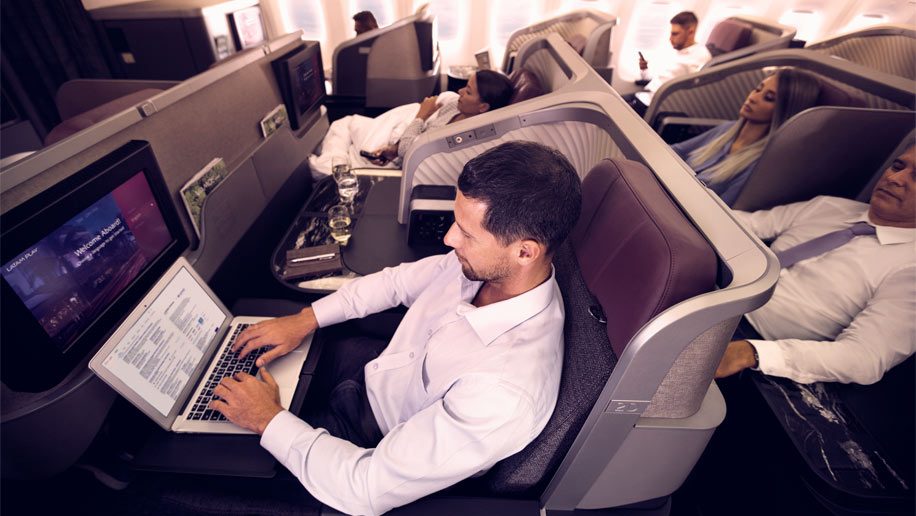 The new business class has all direct aisle access, unlike the current 2-2-2 configuration. Seats recline 180 degrees into a fully-flat bed and have an 18-inch Panasonic screen and have plenty of storage space.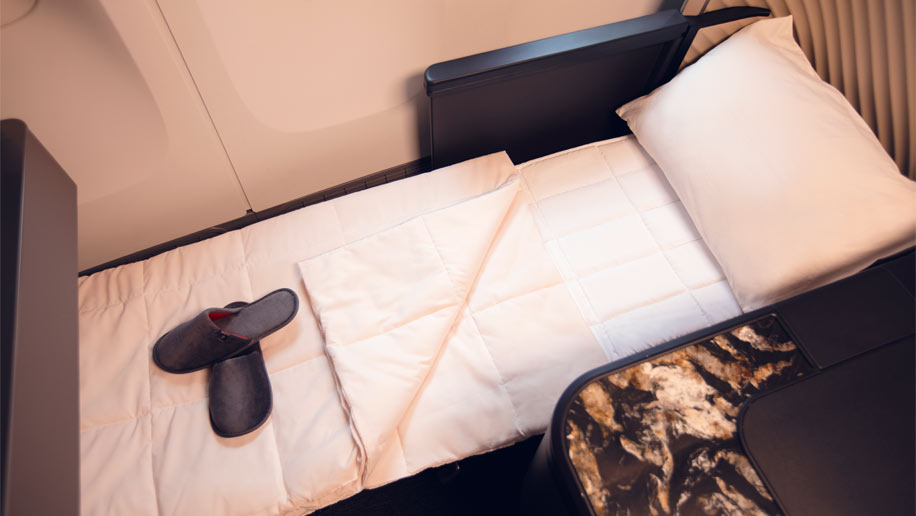 To allow passengers to get better sleep, the inflight service routine has been updated for fewer interruptions. Enhanced bedding will include premium pillows, bedding and mattresses with temperature-regulating and pressure-point technology.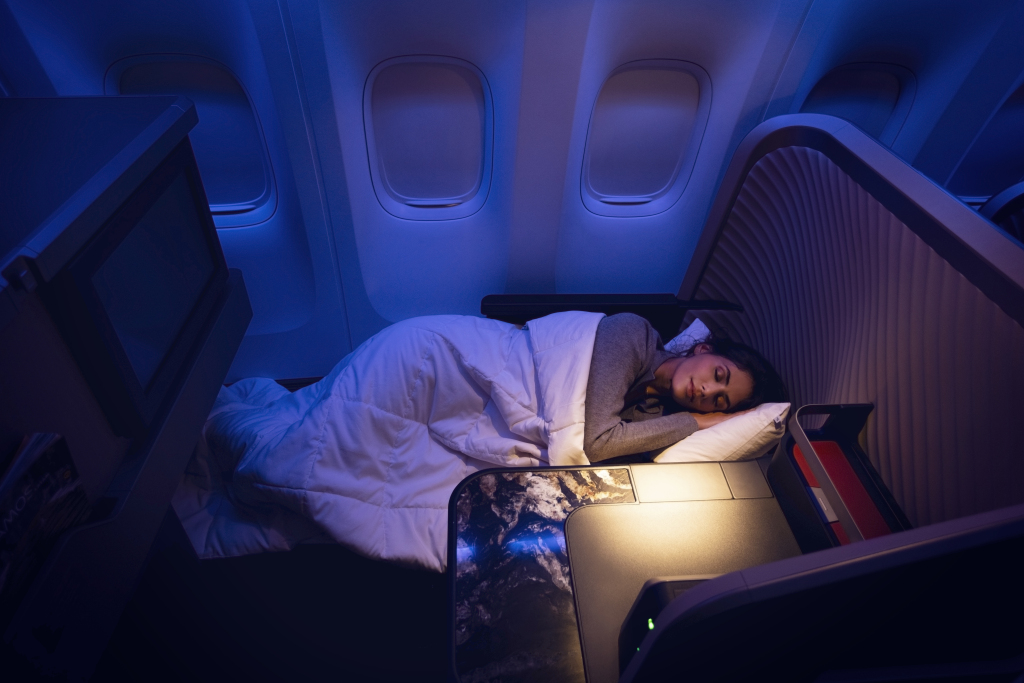 The meal service is also being revamped with new menus by Chilean and Brazilian chefs, which will feature South American ingredients. They will be accompanied by South American wines selected by Héctor Vergara, the continent's only Master Sommelier.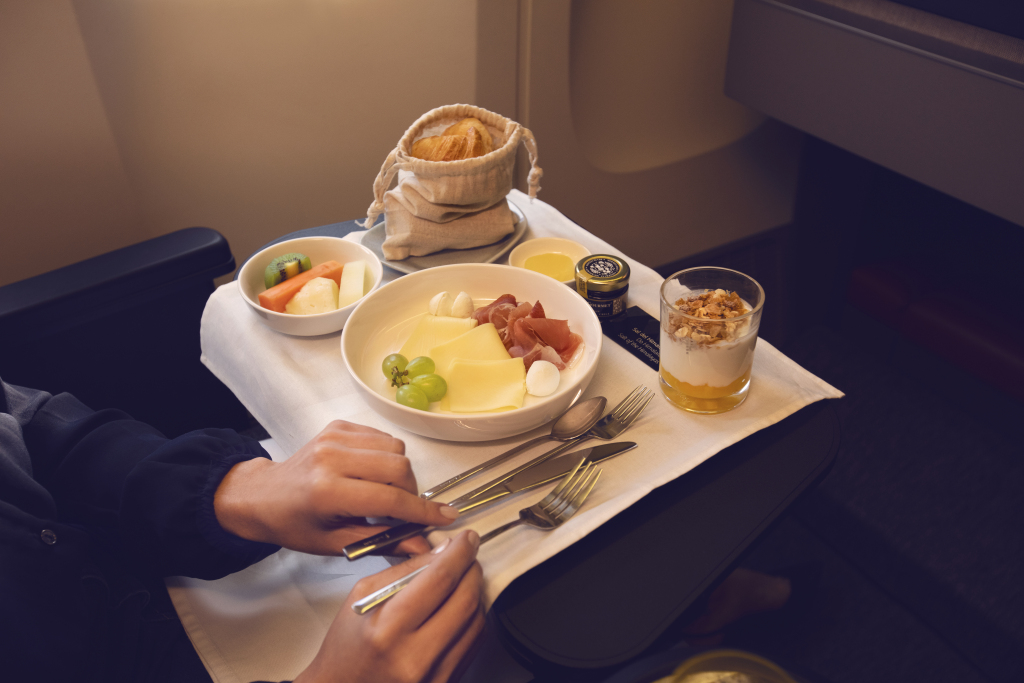 Read our review of the current product here.
You can see more of the refurbished B777 in this video: