British Airways Avios wine redemptions back
A few weeks ago we reported that BA had removed all non-flight options from its website other than cars or hotels. The experiences still do not appear to be working as it all it does is take you to a page for booking hotel and cars.
Laithwaites wine has reappeared though. In normal times I would highly recommend NOT redeeming miles for wine. However, at the moment I know people are sitting on huge numbers of Avios and could probably do with a drink.
Traditionally, Laithwaites do mixed boxes for their wine club of fairly low-end wine. For the Avios redemptions, there are some much better options. For example, they have bottles of spirits such as Sipsmith gin and Laurent Perrier Rose champagne which is one of my favourites.
If you think about it logically with this example, 13,300 could get you one way to New York in economy, or a round trip to Barcelona in economy or a one way in business class to Venice. Or a bottle of Champagne that is £49.99 on offer on Ocado at the moment….Cheers!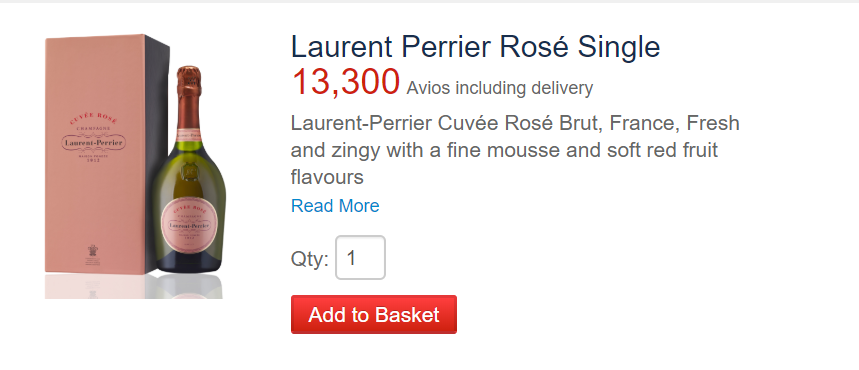 You can read my old review of Laithwaites here.
BA suspends Montenegro flights TFN

Sadly even when flying gets back to normal, we can expect there to be far less routes initially. BA are already starting to cut routes or suspend them indefinitely. First came Helsinki which I found very surprising given the number of Club seats they were selling and the very high prices charged by Finnair, their competitor. Earlier this year BA had announced that they were starting seasonal flights from Heathrow to Montenegro's capital Podgorica. Despite the high prices on the route, I was really pleased to see this given that Montenegro was on my list of places to visit this year.
The flights were due to launch on July 4 and operate once a week until August 29.
Pristina which is also planned to start on July 4, is currently still available on ba.com currently.
Airbnb deny refund on lux properties but extend cancellation dates
Thanks to reader Lauren for pointing out Airbnb's cancellation policy. Airbnb are now allowing cancellations of bookings up to 15 June, EXCEPT for "Luxe" properties, for which they aren't allowing refunds.
Reservations for stays and Airbnb Experiences made on or before 14 March 2020, with a check-in date between 14 March 2020 and 15 June 2020, are covered by the extenuating circumstances policy and may be cancelled before check-in. Guests who cancel will have a variety of cancellation and refund options, and hosts can cancel without charge or impact on their Superhost status. Airbnb will either refund or issue travel credit that includes all service fees for covered cancellations. In order to cancel under the policy, you will be required to attest to the facts of and/or provide supporting documentation for your extenuating circumstance. You can find the Airbnb page here.
The host's cancellation policy will apply as usual to reservations made after 14 March 2020.
For Lux properties and Luxury Retreats – their premium brand, a completely different policy applies.
For reservations booked before March 20 with arrivals on or before May 31, 2020, if your circumstances require you to postpone your travel, Air BnB will waive cancellation penalties and apply your past payment toward future travel to the same listing when you rebook with an arrival on or before Jan 1, 2022. So when they say, waive penalties, they are not giving a refund, just a credit note. However, in these circumstances legally they don't have to do anything as they have not cancelled the stay. It would be worth looking at your travel insurance in this case.