British Airways Club Suites on short haul
BA is operating a few routes on short-haul with long haul aircraft from February to April, which is a great way to try out the products for a low price. Some have the new Club Suites on a B777. You can read my review of the Club Suites on the B777 here.
Here are the routes:
Heathrow to Dublin
5 March B777 old Club World (some reports say Club Suites but on Expert Flyer and Google it shows the old seats)
LHR DUB 10.00 BA834
DUB LHR 13.05 BA835
7 March B777 old Club World
LHR DUB 08.25 BA830
DUB LHR 11.20 BA845
Heathrow to Frankfurt
B787 with old Club World or B777 with Club Suites. There are two flights a day on some days so double check the aircraft type as only one will be long haul.
February 18, 25
March 4, 6, 7, 11, 16, 23, 24
April 3, 4, 5, 7, 10, 11, 12 (x2), 14, 17, 18, 19, 21, 24, 25, 26, 28
Heathrow to Berlin
4 March – B777 Club Suites

LHR BER – 15.40 BA 986
BER LHR – 20.00 BA987

25 March – B777 Club Suites
LHR BER – 15.40 BA 986
BER LHR – 20.00 BA987
Tickets are available via ba.com here and may be available on Avios too. You can quickly search with Avios using Reward Flight Finder.
HT: Simple Flying
Emirates celebrates Valentine's Day on board
Emirates passnegers will get special treats on board this Valentine's Day with sweet treats onboard, a range of love-themed decadent desserts in the lounges, rosé champagne, gift-giving offers, and an array of romantic movies and music.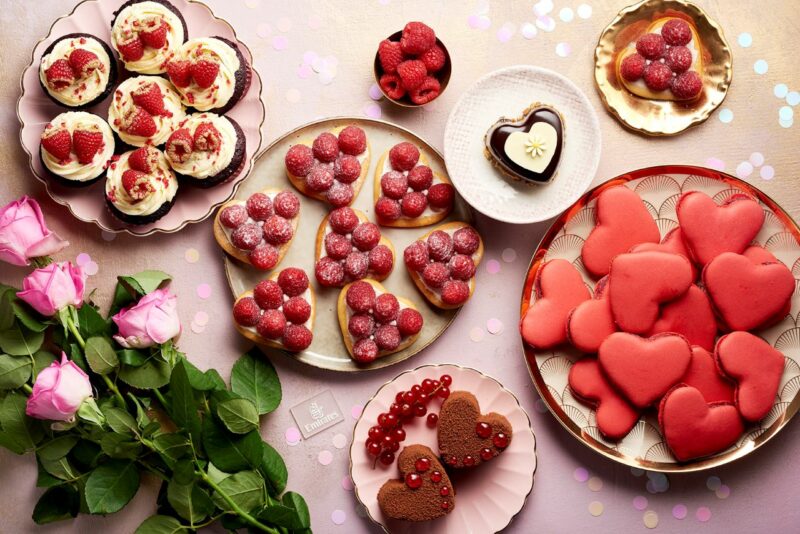 There will be a selection of more than 70 romantic comedies and dramas available including new releases 'Meet Cute' starring Kaley Cuoco and Pete Davidson and 'Ask Me to Dance', as well as all-time classics 'When Harry Met Sally', 'Bridget Jones Diary' and 'The Notebook'.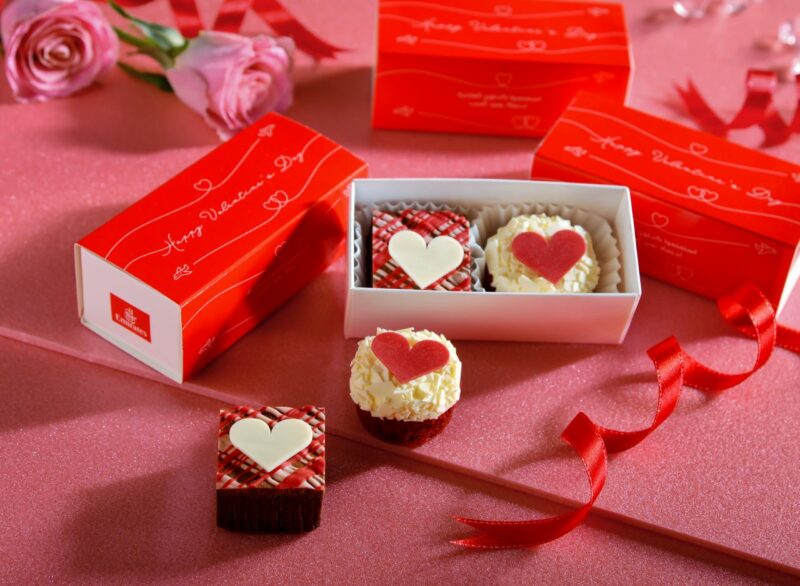 On Valentine's Day, onboard passengers in all classes will be treated to brownies or red velvet cupcakes adorned with red and pink hearts, in their own Emirates mini giftbox, while red mood lighting lights up the aircraft. From the 13-15 February, Emirates Lounges worldwide will have themed treats, from chocolate hearts to Valentine's mud cake, and chocolate-covered strawberries.
In the Emirates Lounges of Dubai, First Class passengers can order velvety pistachio and strawberry cake or succulent raspberry tonka fondant, while Business Class customers can enjoy a strawberry and yuzu Valentine's tartlet or a fragrant hibiscus, strawberry, and almond mousse. Both First and Business Class passengers can sample Moët Rosé Impérial Champagne, or visit Emirates dedicated old-fashioned ice cream cart to enjoy homemade strawberry cheesecake ice cream and raspberry and rose sorbet. The complimentary Costa Coffee café in the lounges will serve heart-shaped donuts, while Dilmah tea has created an array of special tea blends for the occasion.
Emirates passengers will also get pecial shopping offers on EmiratesRED with buy any two fragrances to get USD 15 off, on brands including Amouage, Givenchy, YSL, Roja parfums, Versace, Cartier, and Hermes. Passengers can also save up to 15% when buying two products from the same brand, including Cerruti watches, Benefit cosmetics, Elizabeth Arden beauty, Clogau jewellery and more. EmiratesRED.com pre-order service is also available on most flights, where passengers can shop from 21 days up to 40 hours before their flight.
Cathay Pacific's 'The Deck' is now open at Hong Kong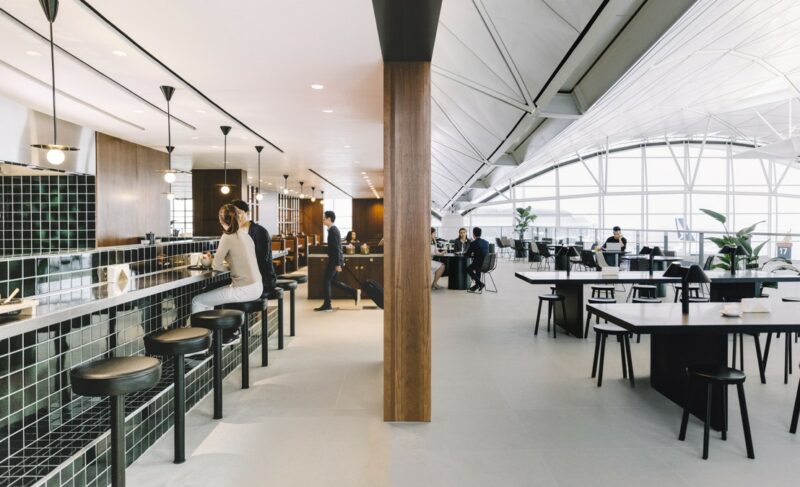 With Hong Kong opening up properly, Cathay Pacific has announced the reopening today of The Deck lounge at Hong Kong International Airport and more lounges internationally. Even if you have no plans to fly Cathay, if you are flying oneworld, you can use the lounge if it's in the right terminal for your flight. The Deck joins The Wing, First and The Pier, Business as the Cathay Pacific lounges currently open to guests at the airline's home hub. The airline is also working towards reopening The Pier, First and The Wing, Business within the coming six months as it continues to add more flights to its schedule.

As travel resumes, Cathay Pacific is also progressively reopening its global lounges. February will see the reopening of the Cathay Pacific lounges in Tokyo's Narita International Airport and Singapore Changi Airport, while March and April will see the airline's lounges at Bangkok's Suvarnabhumi Airport and Manila's Ninoy Aquino International Airport, respectively, reopen their doors to guests.

Customers can also look forward to enjoying the airline's signature lounges at San Francisco International Airport, Beijing Capital International Airport, Taipei Taoyuan International Airport, and Vancouver International Airport in the second and third quarters of 2023.
The Deck, Hong Kong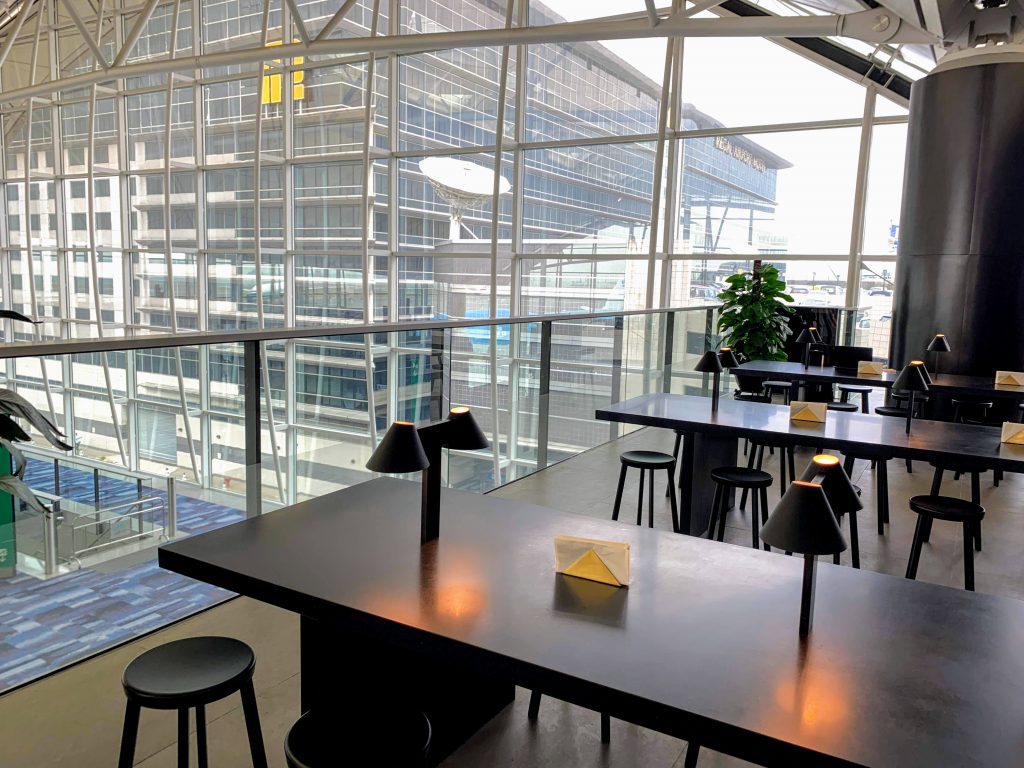 To mark the reopening of The Deck, Cathay Pacific has added a selection of new dishes at The Noodle Bar, Visitors to the lounge can enjoy Hong Kong fish ball rice-noodle soup, poached Chinese vegetables, and a delicious and nourishing Chinese soup alongside familiar favourites such the signature Wonton Noodles, Dan Dan Mien and dim sum.
The lounge is located close to Gate 6 in Terminal 1. Unique to The Deck is The Terrace, an open-ceiling L-shaped verandah featuring both table and individual seating, enabling visitors to take in views of the airport's apron, taxi-ways and northern runway whilst enjoying their choice of drinks and dining options.
Cathay Pacific Lounge, Tokyo (Narita)
Cathay Pacific Lounge at Tokyo's Narita International Airport is not only reopening, but also finding a new home. The lounge has relocated to a new space by Gate 71 that is more than two times larger than the previous lounge and offers almost double the number of seats.
Cathay Pacific Lounge, Bangkok and Manila
Cathay Pacific has also made enhancements to its Bangkok and Manila lounges ahead of their reopening. Both lounges have received a refresh to their interior décor, fixtures and furniture.
For more information on lounge access, visit Cathay Pacific's website.