Vouchers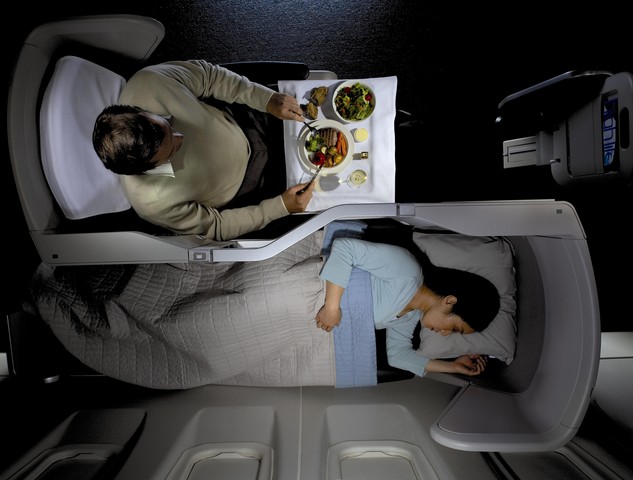 One of the easiest way to get enough Avios for a business class flight is to use a voucher. There are 3 main ways to get a voucher. The first 2 are by owning a particular credit card and the 3rd is by earning 2500 tier points as a member of the BA executive club.
British Airways American Express cards offer the best reduction in Avios. There are 2 of these, one free, and the Premium Plus version which costs £195 per year. If you want the 2 for 1 voucher you may be better off with the Premium Plus version as the spend to trigger the voucher is £10,000 per year versus £20,000 on the free card. Even £10,000 may sound like a lot but if you get a companion card and channel 2 people's spending through it for a year, it is achievable for many people. I put absolutely everything on my credit cards, even a small amount for parking for example.
The other credit card to get a voucher is the Barclaycard Avios Mastercard. The upgrade voucher can be used for a one category upgrade except for Club to First which is excluded.
Using the vouchers
The most important thing is to understand the expiry rules on the voucher so you do not waste one. There are different rules for both.
BA Amex 2-4-1
You can see your voucher on BA.com by going to your Executive club account page. So how do you book with a voucher? When you go to book a flight with BA you will notice that there is a check box for BA Amex voucher to select at the top of the booking form. It should show if you have one available.
The key rules to know are:
Expiry date depends on which card you got the voucher from. The free card voucher has an expiry for 1 year and the Premium Plus version has 2 years. This means that the voucher has to be booked and the outbound leg flown within that period.
Cancelling the booking more than 24 hours before the flight means you can get the voucher back into your BA account and the Avios refunded.
Mixed class bookings are allowed but both people must fly in the same class. These can be booked on ba.com.
Domestic connections before a long haul flight do not require any additional Avios. You should include them on the same ticket if you need them.
The card holder must travel.
Open jaw. If you can't find a return flight for a destination consider an 'open-jaw flight'. This is when you fly to one airport and return from a different one. This is allowed with the 2-4-1 voucher but can only be done by calling BAEC. The open-jaw must have the distance between your arriving and departing airport as shorter than either of the flights to or from London. For example LFR-SFO, LAX-LHR would be acceptable as the distance between Los Angeles and San Francisco is clearly shorter than the 2 transatlantic flights.
You must use an Amex card to pay the taxes and charges on your booking. These will be payable for both tickets including the free one.
All the rules can be found here.
Upgrading flights
Using the BA website you can either upgrade an existing booking or make a new cash booking and upgrade at the same time. You can upgrade an existing booking with Avios using the 'manage my booking' area of the website.
The miles needed to upgrade are the Avios for the cabin you wish to upgrade to minus the Avios for the cabin you make your booking in. Ironically the cost is often better during peak periods. An example would be a return to New York in Club World upgrading from premium economy which would cost 40,000 Avios peak and 48,000 off-peak.
The advantages of upgrading is that you need less Avios but still earn miles and tier points on the booking (for the original class, not the upgraded one) which can offset the cost of the Avios. However the Avios needed to upgrade can be high.
How to save on taxes and charges
Taxes and charges can be pretty high, around £500 for a business class long haul ticket. This is partly due to UK APD but also determined by the charges of each airline. There are a few ways to minimise these charges. On short haul when you have earned 1 mile in the last year you are eligible for reward flight saver redemptions. (if you need to you can earn 1 mile easily by using the BA eStore shopping portal to buy something small). Reward flight saver means you pay the Avios and a flat fee in cash. This is currently £35 economy and £50 Club Europe return. If you are eligible it will show the reward flight saver fares. It can also be even cheaper to book 2 one way flights so it worth looking at both options.
The other way to minimise taxes is to fly with a different airline or starting your journey from another country. This will require a separate booking to the starting airport of your trip. The best airlines for this are: Aer Lingus, Alaskan, AA domestic flights and Iberia. Sometimes it is cheapest to buy 2 one way redemptions such as with Cathay due to the tax rules for a particular country. I covered flying with Aer Lingus using Avios here.
Using Avios for rewards other than flights
It is possible to use your Avios to redeem for a range of other travel related items. These include hotels, car hire, experiences such as tours and wine from 7500 Avios for 6 bottles. I would not generally recommend these unless you are Avios rich as they generally offer poorer value for Avios. However, my view is that it is OK to redeem for anything that you really want as long as you are aware there are better value redemptions.
A couple of options to consider may be lounge access or on board food and drink in short haul economy. You can find all the ways to spend Avios other than flights on this BA page.
Lounge access
You can no longer use Avios for lounge access.
Buy on board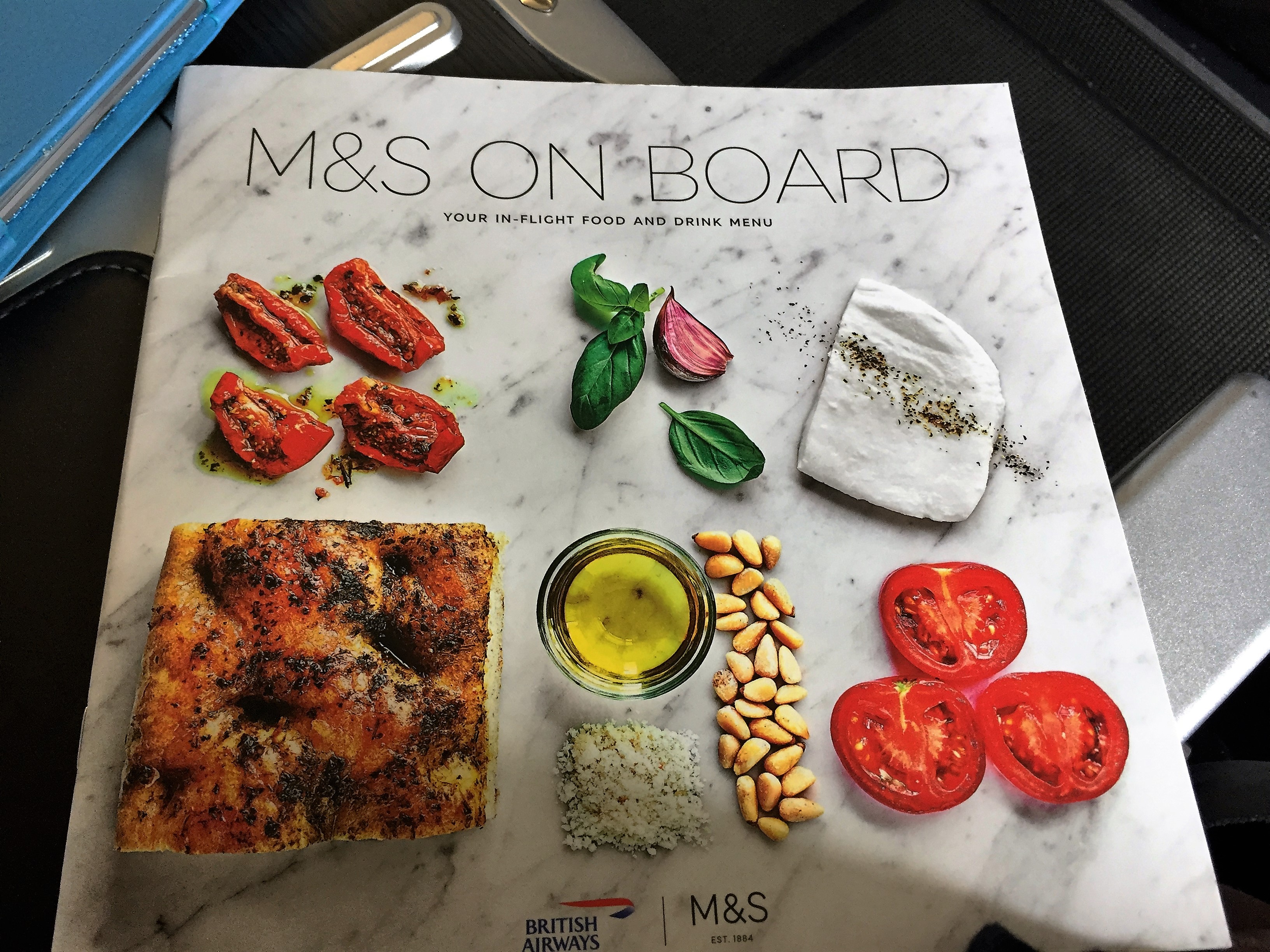 If you are an Executive Club Member you can pay for buy on board using Avios, via the British Airways app. If you are a Bronze, Silver or Gold Member you can also pay with your Executive Club card.
Make sure you update your British Airways app before you travel and log into the app before putting your phone on flight safe mode, so that your Avios balance can be displayed.
Here are some example prices:
Mushroom and Emmental sourdough toastie – new (146g) £4.95 / 625 Avios
Smoked British bacon roll – served hot (145g) £4.75 / 600 Avios
Honey roast ham and farmhouse cheddar cheese sandwich (188g) £3.90 / 500 Avios
Roasted falafel and spinach wrap (219g) £4.40 / 550 Avios
Harissa chicken and couscous salad – new (225g) £4.65 /600 Avios
Sipsmith London Dry Gin – 50ml £6.00 / 750 Avios
Bombay Sapphire® Gin – 50ml £4.50 / 575 Avios
Smirnoff Red – 50ml £4.50 / 575 Avios
Grey Goose Vodka – 50ml £6.00 / 750 Avios
Johnnie Walker Red – 50ml £4.50 / 575 Avios
Jack Daniels – 50ml £4.50 / 575 Avios
XO Brandy – 50ml £4.50 / 575 Avios
Heineken – 330ml £4.45 / 575 Avios
Old Speckled Hen – 330ml can £4.45 / 575 Avios
Adnams Jack Brand Crystal Rye IPA – 33ml can £4.45 / 575 Avios
Magners Irish Cider Original – 330ml can £4.45 / 575 Avios
Woolloomooloo Australian Red Shiraz – 187ml £5.50 / 700 Avios
Belles Vignes French Red GSM Grenache-Syrah-Marselan – 187ml £4.50 / 575 Avios
Deep River South African Chenin Blanc – 187ml £4.50 / 575 Avios
Mirror Lake New Zealand White Sauvignon Blanc – 187ml £5.50 / 700 Avios
Kenco Cappucino – new 12oz £2.50 / 325 Avios
Java Republic fresh hand roasted coffee – 12oz £2.30 / 300 Avios
Cadbury hot chocolate – 12oz £2.70 / 350 Avios
Twinings English Breakfast tea 12oz £2.30 / 300 Avios
Disclaimer: Turning left for less is a journalistic website. Nothing here should be construed as financial advice, and it is your own responsibility to ensure that any product is right for your circumstances. Recommendations are based solely on the ability to earn miles and points and do not consider interest rates, service levels or any impact on your credit history.