British Airways add summer 24 flights
The new summer schedule comes into effect on 31 March 2024, and BA is still tinkering with the flights. This week has given us a number of changes. Where there is a schedule increase, it means that you will be likely to find more Avios seats, so it is worth a look.
Doha
British Airways will increase its London Heathrow -Doha route from 7x to 14x weekly flights from 31 March 2024
British Airways will terminate its London Gatwick – Doha route from 30 March 2024
London Gatwick – Kingston (Jamaica)
From 6 Jul 24 – 31 Aug 24 flights will increase from 3 to 4 weekly (B777-200ER)
London Gatwick – Las Vegas

From 31 Mar 24 increase from 3 to 5 weekly, B777-200ER (4 weekly from 1 Jul 24)
London Gatwick – Orlando
From 31 Mar 24 increase from 12 to 14 weekly, (B777-200ER)
London Gatwick – Vancouver
From 29 April 24 Seasonal service begins three weeks earlier than planned, with six weekly flights (B777-200ER)
London Heathrow – San Diego
From 31 March 24, a B777-200ER replaces the A350-1000XWB. This is showing as having the Club Suites currently.
From 20 April 24, there is an extra flight each day operated by B787-8 which does not have the Club Suites yet. This gives two flights per day, so there is a lot of Avios availability currently in business class. From the end of April, there are many days with four Avios seats in Club, and almost every day has at least two seats in business class.
London Heathrow to New Orleans
Flights will increase from 3 to 5 per week.
HT: Aeroroutes
Why are the Galleries Club lounges so full at Heathrow?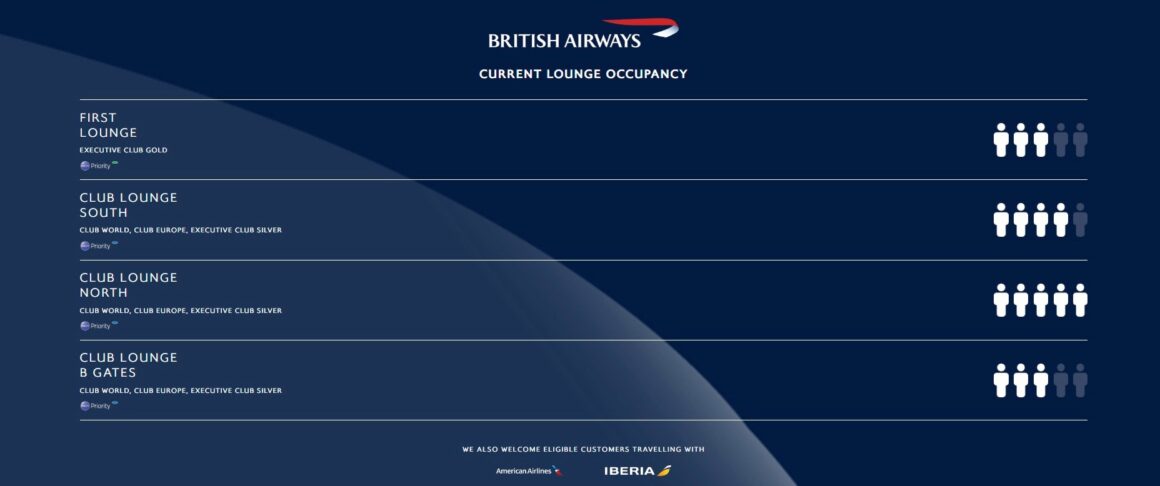 Over the last couple of weeks, there have been a number of days where the Galleries Club lounges, in particular, have reached capacity. There have been pictures of long queues down to the Galleries First entrance in the South lounge complex. BA display their lounge occupancy outside the lounges so you can see where to go if one is full. The B gates lounge is usually the quietest but you will have to walk back through the tunnel if your flight goes from the A gates and should allow plenty of time.
It is not clear why there is a sudden increase this month when the summer holidays are over, as usually things are no busier than the summer in September. There has been a lot of weather around and air traffic delays, but the queues have persisted. It is not something I have ever seen on this scale before. A lot of people are shouting foul over BA's Holiday double tier points, but it still requires more than a single long haul in Club would give you (560 tier points), so it is unlikely to be just that.
Here are some of the other reasons why many this may be happening (and why lounges around the world are busier than pre-covid)
People that previously travelled for work are travelling less and being now downgraded to silver as it is now coming up to a year since the last dispensations finished.
Due to a shortage of aircraft, there are fewer rotations than before, so people will have longer connections.
People tend to arrive earlier at the airport than before Covid due to the unpredictability of transport to the airport and security queues.
More people are travelling in premium cabins on short haul. BA's Club Europe cabin can expand in size to as many as 12 rows. While it is great for BA's bottom line, it is not so good for the number of people wanting to access the lounge.
Recent air traffic control strikes and bad weather leading to delays and cancellations.
Personally, I don't understand why anyone would stand in a huge queue to get into a mediocre, overcrowded lounge. If you get stuck in a queue, I'd approach staff to see if they can offer you a voucher or money not to visit the lounge. They sometimes do this proactively, but I see no harm in asking (if you can actually find someone to ask). I'd then go and sit in one of the restaurants instead.
Either way, British Airways needs to work out why this is happening on such a regular basis and work out a strategy. There is no easy fix, as they can't just magic space out of nowhere. However, where the lounges are full, they should be proactively asking people at check-in to skip the lounge in return for a voucher or cash compensation.
Have you noticed overcrowding in the lounges at Heathrow? What do you believe BA should do? Let us know in the comments below.