Waldorf Astoria Seychelles taking points bookings
With hotel and airline prices being sky-high, there has never been a better time to pay for luxury hotels with points. Hilton already has the LXR Mango House in the Seychelles which you can read the review of here. Now, there is to be another luxury Hilton property opening soon, the Waldorf Astoria. The hotel has just announced that it is taking cash and points bookings from April 2024. Personally, I would maybe exercise a bit of caution in the opening date as these things often slip by a month or two.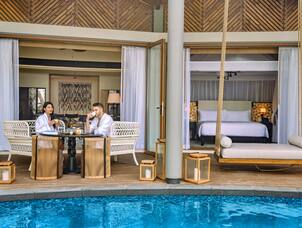 Waldorf Astoria Platte Island will offer a collection of 59 seafront villas all equipped with private pools. Guests will have access to six restaurants and bars, a spa, kids' club, outdoor observatory, tennis courts and a marine conservation discovery centre. The island itself lies just over 130 km south of Mahé and is renowned as a nature lover's paradise, covered with palm forest and surrounded by a coral reef and lagoon. A small airstrip allows for access to the island from the main airport of Mahé. In an effort to create and use renewable energy as part of the resort's operation, many buildings throughout the grounds will be equipped with solar-paneled roofing.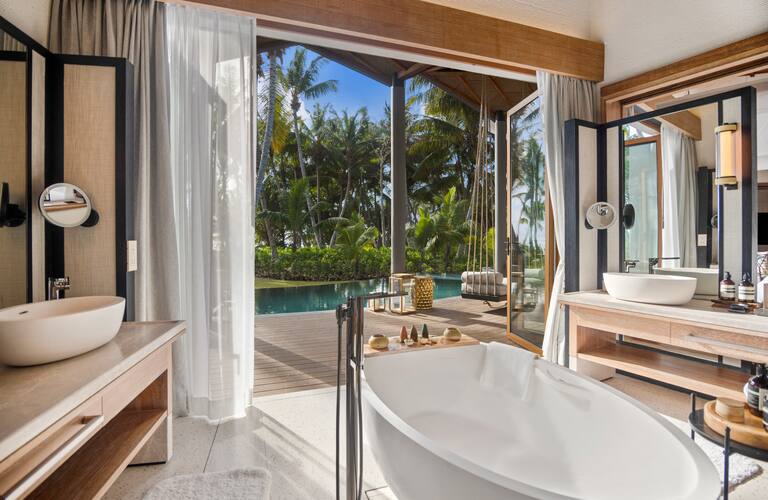 You can now book rooms starting from a crazy £1750 a night. Alternatively, they are offering rooms from 130,000 points per night, which seems well worth it to me.
You can find the official hotel page here.
New Amex offers for Marriott & Etihad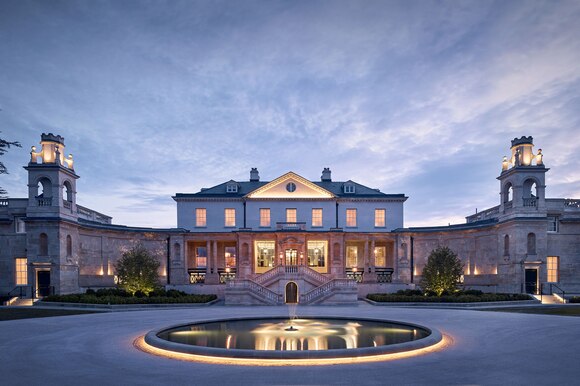 Some great new American Express offers have just dropped, so save them to your card now if you might want to use them. I don't know about you, but despite the very high price of the Amex Platinum, I rarely receive any decent offers on my card now. Are you seeing the same?
The Marriott offer is available on two of my cards: The British Airways Premium Plus and the Mariott Bonvoy cards. Unsurprisingly, the Marriott one is the better of the two.
Marriott Bonvoy Amex – Spend £250+ in one or more transactions in participating hotel(s) at Marriott Bonvoy® by 31/12/2023 to get £100 statement credit
BA Premium Plus Amex – £100 statement credit when you make one or more transactions up to £300+ in participating hotel(s) at Marriott Bonvoy® by 31/12/2023.
The hotels are all in Europe and include the UK, Austria, Belgium, France, Italy, Netherlands, Spain, Sweden and Switzerland. Weirdly, on the list it also shows Steakhouse and Red Bar in London rather than a hotel even though the offer says it is valued only on " checkout spend". Although it states that spend must be on GBP, that's not the case as obviously it would be impossible to use the offer outside the UK if this was the case.
If you want to check out reviews for a Marriott hotel before you book, check out our hotel reviews page here.
There is also an offer for £200 credit on £800+ spend in one or more transactions on Etihad, valid until 31/10/23. It is only valid for flights departing from the UK. I only have this on my Bonvoy card.
20% off or a free night with Hilton when you stay 3 nights or more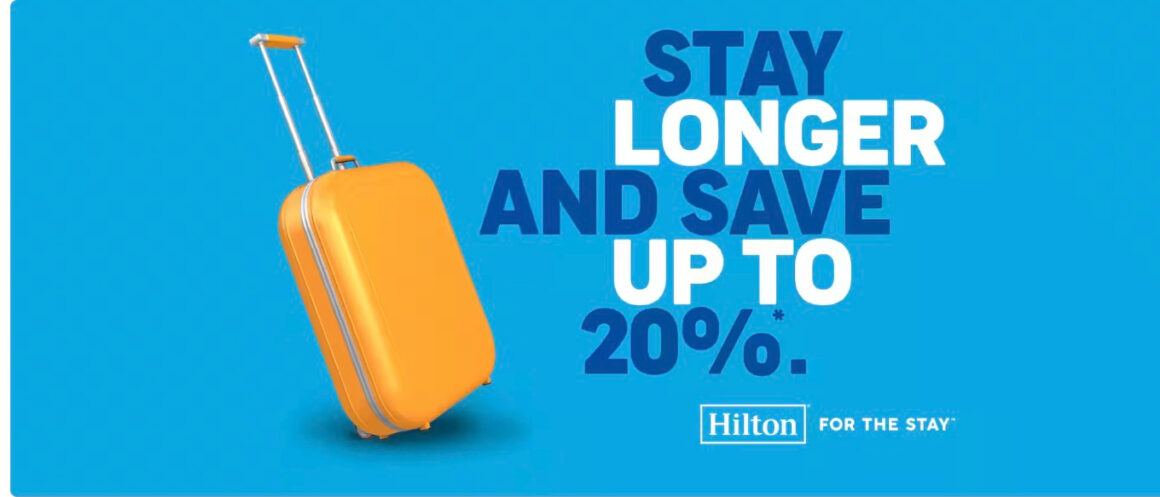 Hilton has several offers running when you stay for longer. The first is a buy 2 get one free offer (or buy 3 get one free depending on the hotel). This is available with extra perks such as hotel credit and free breakfast through our Hilton Impressario agents, GTC. These are available on Hilton's luxury brands: Waldorf, Conrad and LXR and you also can get all your usual Hilton Honors perks and points. You can see more about this offer in this article.
There is also another offer, which is worth a reminder. This is the 20% long stay offer, which is valid for hotels in Europe, the Middle East, and Africa. This is available across most of the Hilton brands, not just the luxury ones. For example, it includes a number that we have reviewed in London, such as Hilton Bankside, The Lost Property and The Westminster.
The downside is that your credit card will be charged for the full cost of the stay and the deposit is fully pre-paid and non-refundable. You also will need to book at least 7 days in advance. To get the full discount you will need to be a Hilton Honors member which is free to join.
You can find the offer page here.