Alex Cruz takes a pay cut
Last week I talked about the BA pilots taking a pay cut of around 50% in this article and the lack of any sign of Alex Cruz doing anything in solidarity. Well, he must have read my article (haha, I think not) as he has just announced he will take no salary for 2 months. Willie Walsh has said he will take a 20% pay cut. In his latest email, he comes across far more sympathetic to BA staff which I am glad to see. Being a former manager myself, I have always believed in leading by example so it is good to see Alex taking one for the team as well.
Emirates update
Further to Emirates announcement that they will stop ALL flights from 25 March, they have now said they will continue some flights at specific governments request to repatriate people abroad. The countries they will continue to fly to and from will be: the UK, Switzerland, Hong Kong, Thailand, Malaysia, Philippines, Japan, Singapore, Australia, South Africa, South Korea, USA, and Canada.
On line travel agents
Sadly many of these are just as bad as the airlines at offering a cash refund if your flight is cancelled.
Expedia
If you are travelling within the next 72 hours
If you purchased a flight+hotel package or 2 one-way flights, each flight and each hotel reservation must be changed or cancelled separately.
If you are travelling within the next 7 days
You can change or cancel many reservations from within your account without any additional fees as per below.
Flights
Like many other travel companies they seem to be reluctant to mention cash refunds. You need to check if your airline is one offering refunds from the list on this page. Expedia say "If your flight was cancelled you can get a refund (but not cash according to their website). Submit this form to receive credit for a future flight. We will contact you with any additional information. If you have already submitted a request, you do not need to call us for a status update."
Hotels
If the virtual agent is unable to assist, submit this form.
If are travelling in more than 7 days time and you have a hotel, car, or activity booked, you may already be eligible for free cancellation. To cancel eligible bookings:
Ebookers
Same as Expedia – the official page is here.
Hotels.com
Agoda
Agoda are currently prioritizing support to those bookings that are within the next 2 weeks. If your travel period is more than 2 weeks away, check back closer to the check-in date before making any changes or cancellations, as conditions change rapidly, including the availability of free cancellation.
To access the "My bookings" self-service option:
If your booking is eligible for free cancellation, you will see the message: "This booking may be affected by a current emergency or developing situation. Due to these exceptional circumstances, Agoda will waive all fees on cancellation for your affected booking." You may then proceed to cancel through this self-service option without contacting customer service.
Booking.com
Very vague advice about contacting the property to see if they are open. Most properties are concealable usually anyway. If you booked a property that was not free cancellation you may be out of luck. You can try contacting Booking.com via their Help centre or the property directly. If not the only option is travel insurance.
Opodo
Contact Customer Service ONLY if your flight will depart within the next 7 days.
Many airlines are offering refunds or rebooking options for flights to/through/from areas impacted by the virus, but each airline has its own conditions. A list of links to airlines is provided here to check their policy.
If you are flying with a low cost airline (for example Ryanair, Easyjet, Norwegian, Eurowings, Transavia or Vueling) you need to contact the airline directly for changes and cancellations.
Cancelled flights by the airline
If your flight has been cancelled or rescheduled, you will be contacted via email either by the airline directly or by our Customer Services team and offered alternative travel arrangements or a refund.
If you have taken out insurance with them, they are trying to wriggle out of paying out. Their stance is that the situation is considered as "force majeure", so many insurance policies plus "Cancel for any reason" and "Flexible Dates" products, will not be applicable.
British Airways car hire only

BA usual terms and conditions state that you get a free partial refund up to 48hrs before travel of 20% of the total booking value. If it's less than 48hrs before travel you lose 100% of the total booking value.
Miles hotel booking sites
Rocketmiles
For reservations 30 days or more in the future, please email [email protected]. If you're at a hotel now and need immediate assistance, call us 1-855-355-7625.
To cancel a refundable reservation, log into your account or follow the link from your original confirmation email to "manage your reservation." Some non-refundable reservations are unable to be cancelled, however, they are happy to attempt a refund for you.
To begin the process of cancelling a non-refundable reservation, follow the "manage your reservation" link from the confirmation email that you received on the day you booked your reservation.
Kaligo
If you want to cancel your bookings, please first log into your Kaligo account, find My Account, then Manage Bookings. Eligible bookings can be cancelled directly through the site.
In the event that your booking is non-refundable or your for other issues, please contact our Customer Service staff at [email protected] or via the Contact Form on the website. Provide your booking reference, the name under which the booking was made, and a clear statement that you wish to cancel.
They are prioritising customers with bookings within 2 weeks, who require urgent support.
Airbnb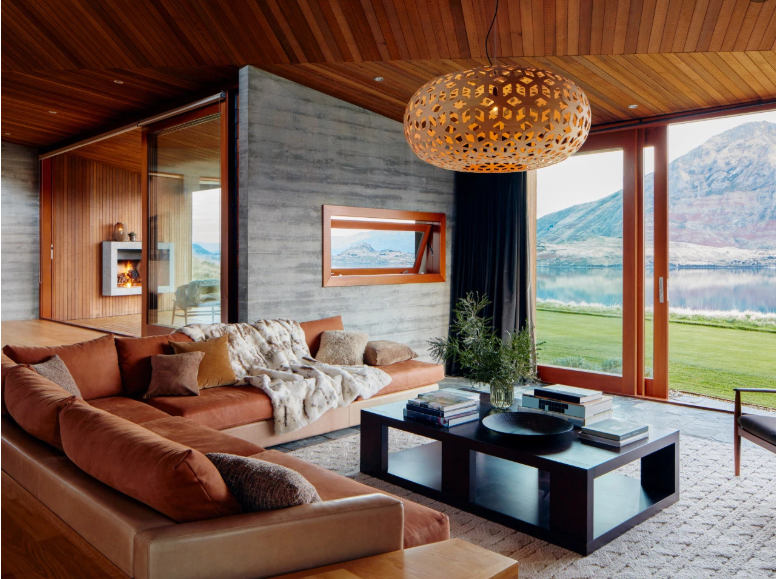 Airbnb's Extenuating Circumstances policy allows hosts and guests to cancel eligible reservations with no charge or penalty. This policy now applies to existing reservations for stays and Airbnb Experiences made on or before March 14, 2020, with check-in dates between March 14, 2020 and April 14, 2020.
This policy applies to bookings of places to stay and Airbnb Experiences in every country and region around the world, with the exception of domestic travel in mainland China which is scheduled to return to normal rules on April 1. (a ray of hope for us all!)
Thanks to readers Andy and my Twitter friend for the info!