Gatwick airport improvements

Gatwick Airport has revealed details of its planned Gatwick North Terminal expansion. The Pier 6 western extension will offer over half a million more North Terminal passengers the opportunity to embark and disembark their aircraft via a jetty stand, as well as improved gate waiting areas. The design incorporates automated boarding technology which uses biometrics to process passengers through e-gates straight onto the aircraft.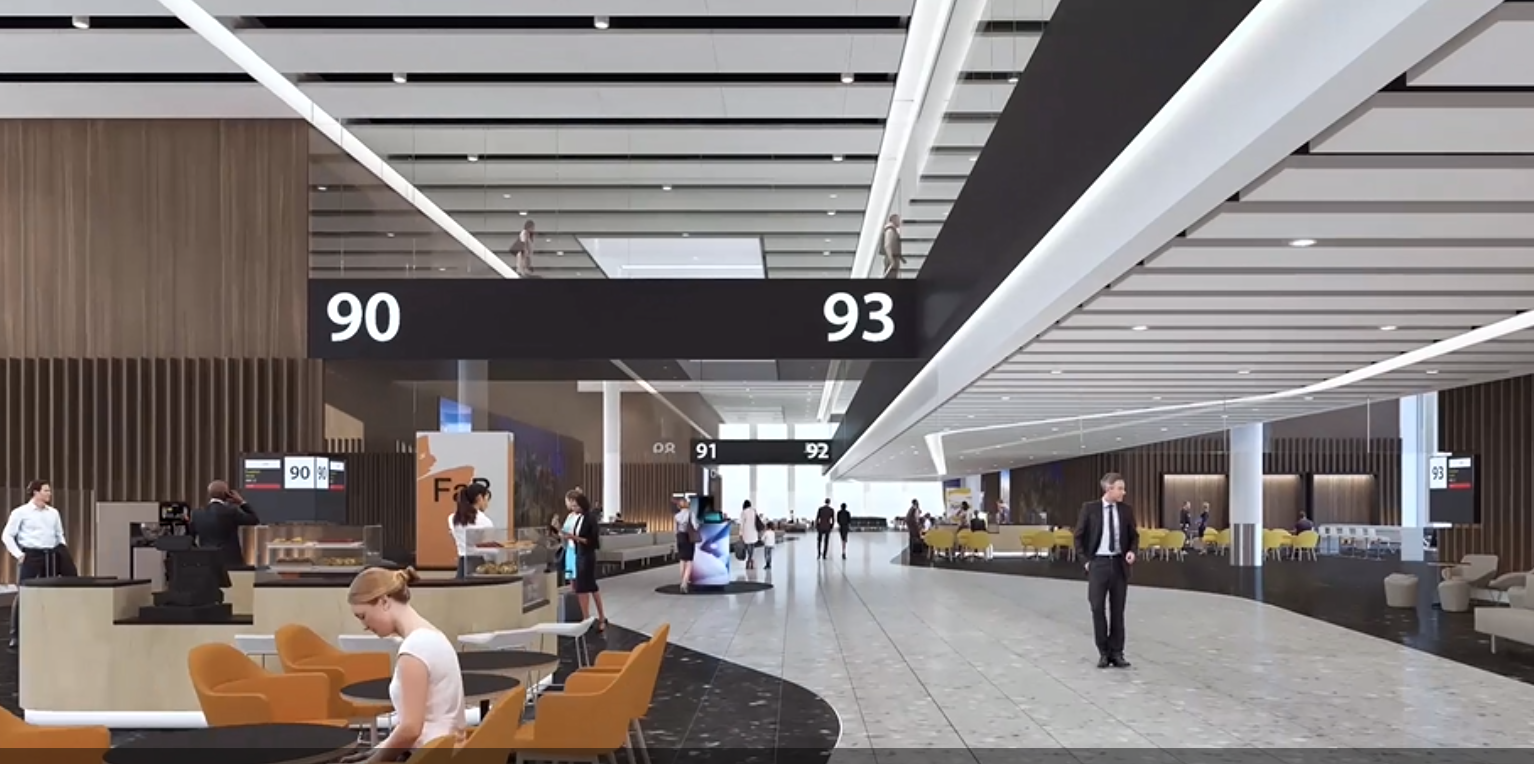 Similar projects successfully run by other VINCI Airports will provide inspiration for the Pier 6 extension's coffee shops and retail, which will ensure passengers can enjoy these facilities right up to the point of boarding.
Other improvements include:
Check-in automation – on-going investment in self-service bag drop technology for our airline customers.
Significant expansion of both the international departure lounges in both North and South Terminals to create additional space for seating, retail and catering units, toilets and other passenger facilities.
Biometric auto-boarding technology development and next phase of testing.
Baggage auto re-flighting – on rare occasions when bags don't make a flight connection, the re-flighting process will be automated, allowing it to be sent on without being first retrieved from the system.
New car park in the North Terminal to provide 3,250 additional spaces from summer 2021.
Robotic car parking – a trial will begin this autumn in South Terminal offering passengers all the benefits of valet parking, without the need to surrender their keys, and making more efficient use of existing car park space. Robotic car parking is already in place at VINCI Airports' Lyon-Saint Exupéry airport – the experience of which will aid the introduction of this new service at Gatwick.
This looks like a really clever development. Have a look at it in action at Lyon airport:
Railway station development – Gatwick will invest £37 million to complement the £150 million that the Department for Transport has committed to upgrade the station. Work starts in spring 2020 and is expected to take two years.
Virgin Atlantic airport spa changes
Virgin Atlantic has launched a new wellness program with onboard videos available on Vera, their inflight entertainment system. The videos feature workouts you can do whilst seated onboard and videos from Headpsace. These include a soothing selection of mindfulness exercises and a highly recommended sleep programme to help you sleep onboard. They also have a range of AMSR tracks for you to listen to. If you're not familiar with the acronym, it stands for Autonomous Sensory Meridian Response and is a new phenomenon that uses soothing sounds to reduce anxiety and relaxation.
The spas in Virgin's Clubhouse lounges will be changing to Wellness Spas and introducing some new products and treatments. You can find the new spa treatment list here.
"We are rebranding our Clubhouse Spas to Wellness spas and we'll be introducing some exciting new products. "We looked for products that are free from known harmful chemicals, have responsibly sourced ingredients and packaging, are sustainable, have naturally derived ingredients and are cruelty-free," said Rebecca Creer who manages their Clubhouse spas and salons. "In August we'll be replacing Bumble and Bumble products with Aveda Hair care these products will fit perfectly with our current product houses Dr Hauschka and de Mamiel, we'll also be making more exciting Clean beauty changes across the customer journey over the next few months."
Virgin Atlantic's arrivals lounge at Heathrow Terminal 3, the Revivals Lounge, started being refurbished yesterday.
Sadly Virgin have decided to remove the spa treatment room during the renovations to add an extra two shower rooms, making a total of 20.
You can find more details on Virgin's website for their Clubhouse and Revivals Lounges here. You can also read my review of the Virgin Revivals arrival lounge