Virgin receives its first Airbus 350
With a lot less fanfare than the BA A350 arrival, Virgin Atlantic's first A350 touched down in London Gatwick from Toulouse on Saturday night. Twelve A350s are expected to join Virgin's fleet by 2021.
The A350 is the first aircraft that will feature the new Upper Class suite. Virgin's current Upper Class seats are are now quite dated and a new seat with more storage space and privacy was definitely needed.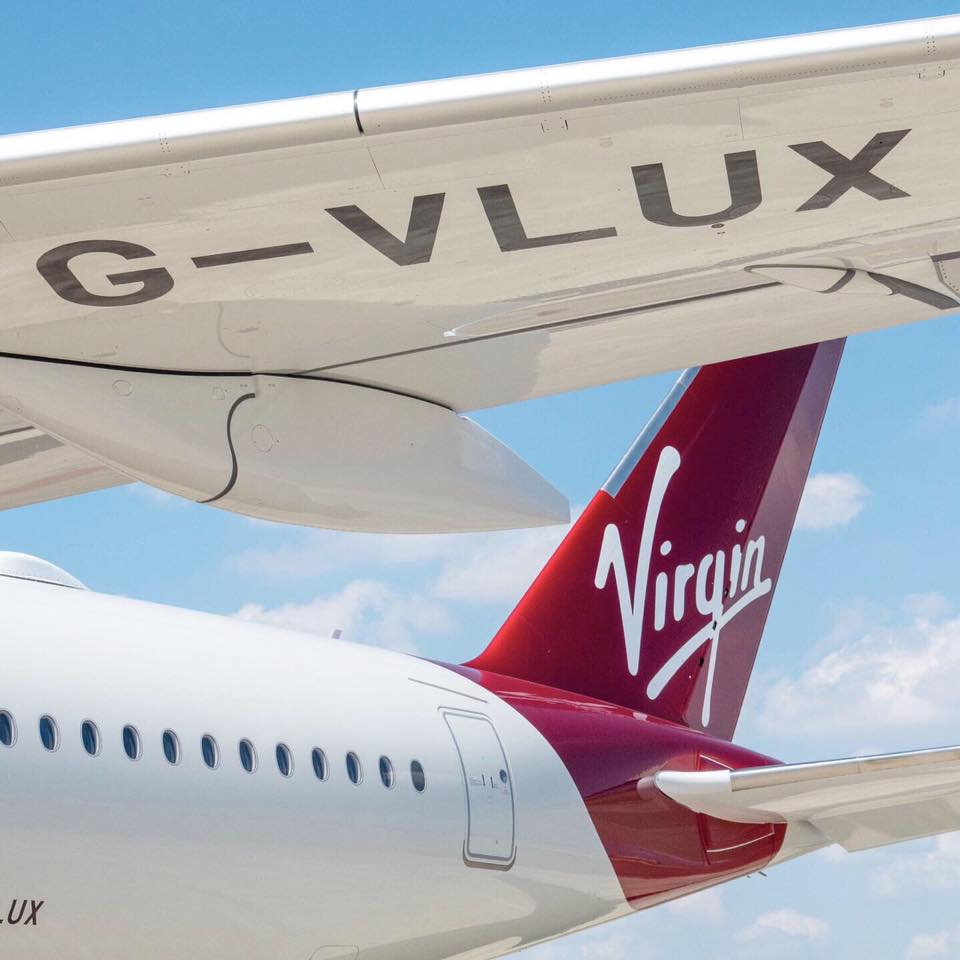 Additionally, it will also have The Loft, a new social space for Upper Class passengers with sofas and a 32-inch TV screen with Bluetooth for your own headset. You can read more about the interior in this article.
I will be flying the A350 in a couple of months on a normal commercial flight for a look at what the aircraft is like in service.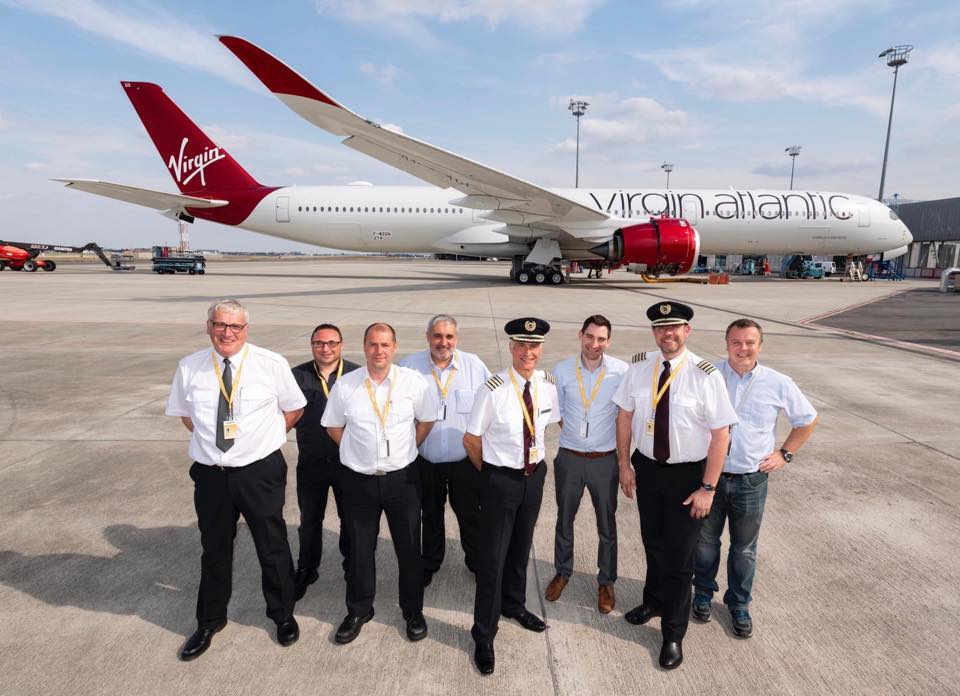 The A350 will start on the 10 September flying to New York JFK. Tickets and Virgin miles redemptions are available now here.
Those Virgin Atlantic flying ladies….
One of the most iconic symbols on Virgin's aircraft are the Flying Icons known as "Varga girls". THis is because the original artwork it is based on was by Alberto Vargas that appeared in the Dec 1943 Esquire magazine.
The Varga girls are currently based on a red-headed woman in red dresses flying the Union Jack. Virgin are taking the opportunity to update the design of these starting with the A350s. – The new Flying Icon will be applied to the A350s in London. The new designs are now a diverse range of men and women which represent modern Britain.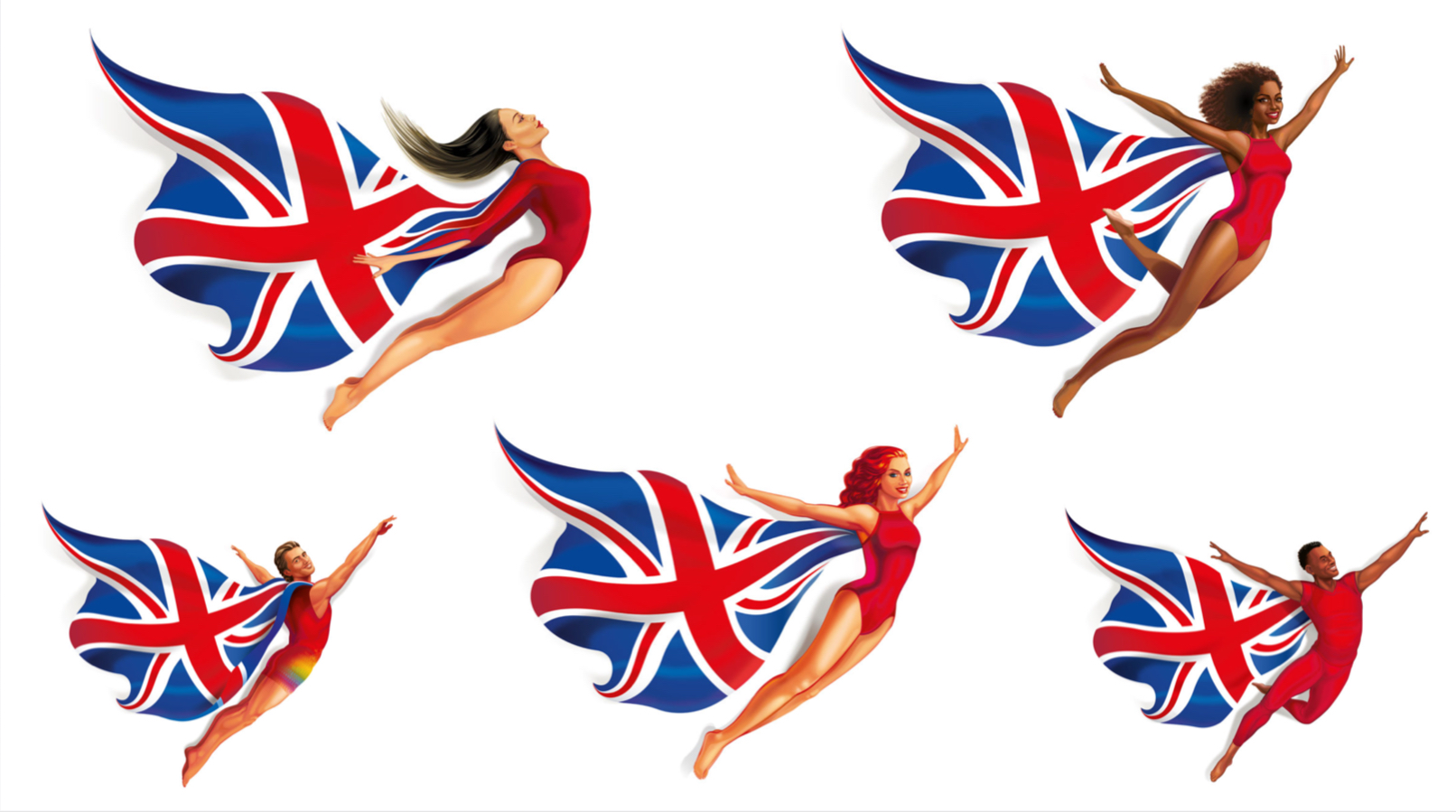 Due to being placed in a high friction area at the front of the aircraft, they have to be replaced every 14 months to a year, a job that takes a specialist team in half a day to complete.
The first A350'sregistration is G-VLUX, and in true Virgin Atlantic tradition, it also has a name, Red Velvet. It is named after the cake and each name is in some way related to the registration – the luxurious feel of a red velvet cake. Plus of course, red is the colour that is synonymous with Virgin Atlantic. The second aircraft is "Mamma Mia" and will be registered as G-VPOP.