Today's review is by reader Andrea Stone. If you would like to share your travel experience with TLFL readers, please email me at [email protected] with an idea of what you would like to write about.
Heathrow Airport

As you enter Heathrow Airport, the first thing you notice is the sanitisers and notice boards are everywhere, including signage on seats re distancing. I also notice signage about trialling temperature testing, but I did not see this in action. Check-in was smooth and we went straight through but fast track was not open. The airport appeared busier than I expected, although some shops were not open, as of yet.
British Airways Galleries North Club lounge

We entered the North galleries lounge and took a seat on a cleaned table, those that are marked for cleaning are not to be used. With signage marked in areas of how to order food and drinks, we scanned the table and the app popped up asking us for a password, we looked around to see where any password might be listed, I eventually sought help from a member of staff, who gave me the password but advised this should have been given as we entered the lounge.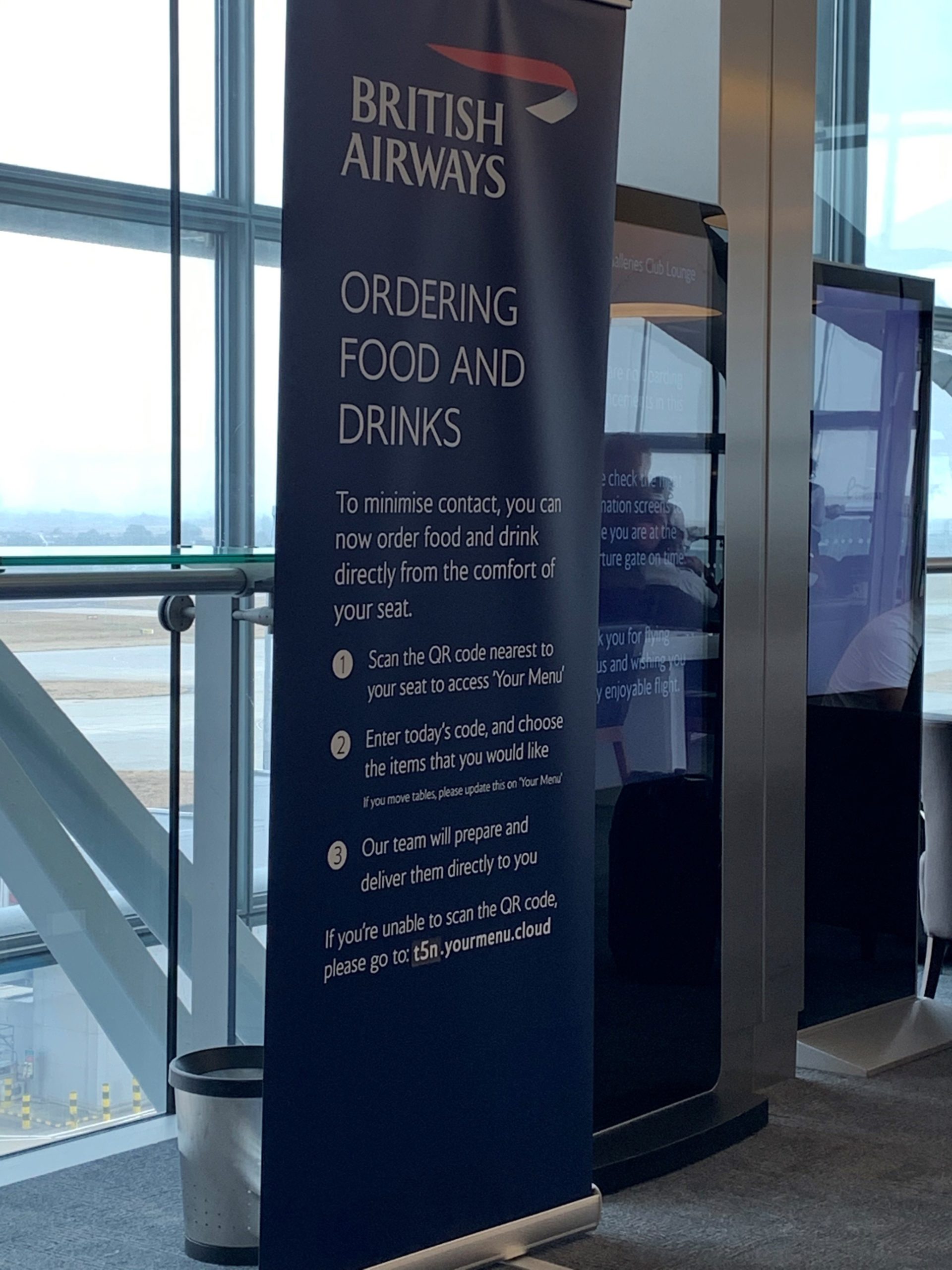 The app was easy to use and in less than two minutes our drinks appeared, followed by another minute before our opted for bacon rolls with tomato sauce appeared, the food was good and hotter than a buffet and in my opinion more efficient and quicker than strolling round looking at the choices.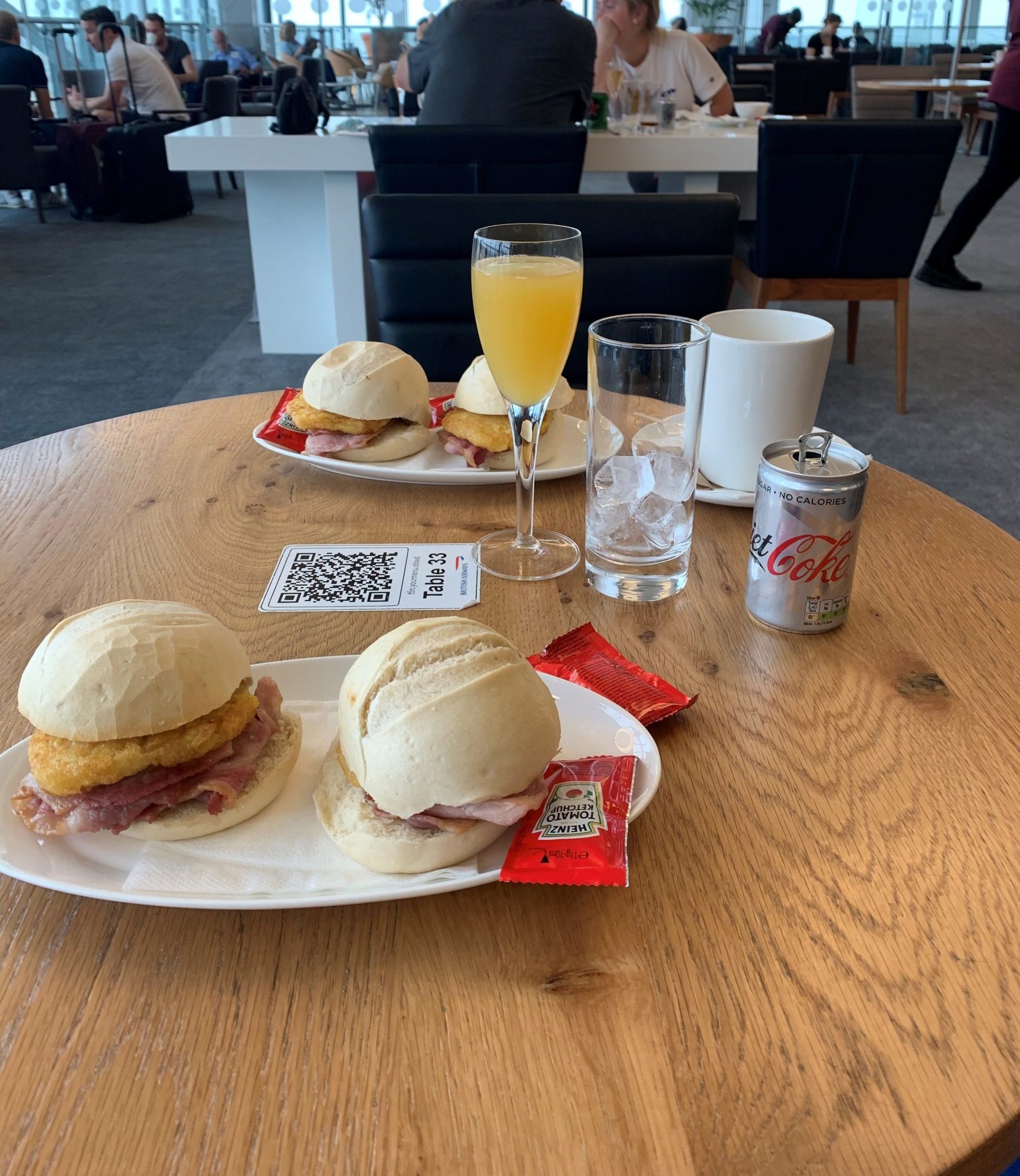 The drink area where you would normal self-service wines are now filled with bottled water for you to help yourself. I was really impressed with the service at the North Galleries Club lounge and just how well British Airways have adjusted to the new normal.
This slideshow requires JavaScript.

Club Europe to Newquay
Both my outbound and return flight with British Airways in Club Europe were very good, but why do they have to off stand the flight and make you travel by bus to and from the plane, when there are plenty of vacant terminal stands available with hydraulic ramps. For someone that hasn't travelled by bus or train and upgraded the flight to Club in order to be safe in the current climate, does British Airways not care about safety?
In fact, when we landed back at Heathrow another Club passenger was very vocal to the cabin crew about yet again another bus and how many times he had travelled and had to go off stand to catch his flight. This actually caused some tension with other passengers on the bus, when clearly stating to the gentleman, why would you travel on a plane but not a bus? Clearly, for me, it's the level of service you expect as a frequent flyer with British Airways.
Newquay and Fistral Beach hotel
We had a fantastic time in Newquay and stayed at the Fistral Beach Hotel and Spa (Adults Only).
British Airways are going to be increasing their flights to a daily service to Newquay in September. If you stay in a hotel with a late flight back, please make sure that the hotel is able to store luggage before you plan. The Fistral Beach was not able to due to Covid 19, that was the reason given by reception. On further discussion with the Hotel Manager, they have never stored luggage and we had to wait around the hotel all day for our flight at 20.15. Maybe with the late time for the return flight, it is highly recommended that the Fistral Beach looks at this policy, as I overheard other customers having the same problems.
On returning back, I subsequently called two other hotels of the same standard and both were able to store baggage safely, so make sure that if traveling back on a late flight, that the hotel is able to store baggage and you are not left waiting around all day.