50% off Avios redemptions
Iberia can often offer a great value redemption with Avios as I demonstrated when I flew to New York in business class one way for just 34,000. You can read more about Iberia redemptions in this article.
There is now a great offer on for Avios redemptions on Iberia. Until 10 February 2019, all awards for Iberia, Iberia Express, and Air Nostrum will be half the standard Avios. The discount applies only to flights between 1 February 1 and 15 April 2019, but you can redeem in Economy, Premium Economy and Business Class with Iberia, Iberia Express and flights with Air Nostrum to/from Madrid. All other flights are excluded from the offer even if they are marketed under Iberia flight number.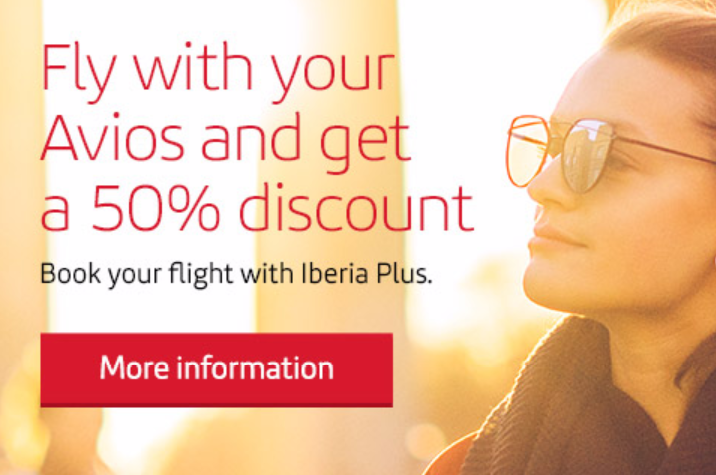 There are reports of you needing a Spanish postal address in the account to get it to price up correctly. However, if you set the web page country to Spain, this should have the same effect. There is nothing in the terms and conditions that states that you must be based in Spain.
You will need an Iberia Plus account as you will need to transfer Avios over from BA etc. if you don't already have enough in an Iberia Plus account. The redemptions can only be booked through Iberia Plus. You can find Iberia Plus here.
BA operate to New York with Air Belgium
Due to the ongoing issues with the B787 Trent 1000 engines, BA have been left with a shortage of aircraft. This has led to various cancellations and wet leases. BA have announced that they are operating to New York (Newark) on certain flights with Air Belgium wet-leased aircraft.
So should you be concerned if you are flying this route? Let's look at what Air Belgium offer. The business class seats are laid out in alternate 1-2-1, and 2-2-1 layout with some of the sought after 'throne' seats (above) that give you plenty of personal space.
flatbed – length 2m (79")
seat width of 53cm (21,5")
large entertainment screen of 26cm x 15,5cm (10,2" x 6,1")
power points
quality bedding
provision for PC power, multi-port, iPod socket
Although there will be Air Belgium crew offering the service, it will still be a standard Club World service with the same food and drinks.
As previously reported Air Belgium is also currently operating on the Dubai route. The changes are as follows:
BA105 LHR-DXB, from 1 November 2018 – 30 March 2019
BA104 DXB-LHR, from 2 November 2018 – 31 March 2019
BA185 LHR-EWR, from 1 April 2019 – 08 June 2019
BA184 EWR-LHR, from 1 April 2019 – 08 June 2019
If you do not want to fly on Air Belgium or were in First these are your options:
All passengers can rebook on to BA's alternative flights to Newark on the BA189/188 as close to the original date of travel as possible. Full refunds are not available except for First Class passengers unless allowed by the original fare rules. If you were in First and wanted to fly, it's quite a good deal. You will fly in business class and get a partial refund of the difference. You will still get the original tier points, Avios, baggage allowance and access to the Concorde room at Heathrow.
You can find the official BA information here.
Curve Amex update
If you have signed up for Curve Metal, you will have received an email allowing you to get a 28 day cooling off period instead of 14 for you to cancel your subscription. This is to allow you to try out the card to see if you want to keep it. I am still in two minds about keeping mine as most of the benefits I have elsewhere although the unlimited foreign currency 0% fees is tempting.
Curve have now also released a statement on their blog about what happened with Amex (well, their version of it anyway). In essence, Curve are asking for your support to fight against Amex and what Curve view as an illegal move giving no notice. I for one will be lending my support as I want to use my Curve card with Amex and fail to see the difference between Curve and other services such as Paypal which are allowed to use Amex. The blog article is quite long so here is a quick summary:
Amex was not happy with the original rollout with Curve in 2016 but when Amex asked Curve to remove them from Curve's funding options there was little Curve could do about it legally
In January 2018, the EU's PSD2 came into law in the UK under PSR 2017. This meant that companies could access all payment networks (including Amex) on a level playing field along with other fee-paying and legitimate payment service providers.
Curve entered into a Merchant Services Agreement on the 23 March 2018 and developed the top up model in cooperation with Amex
There was never any formal partnership with Amex, just the Merchant Service Agreement
Amex expressed concerns on 21 November at a meeting with Curve about the full rollout after the Beta testing results but were not specific on their issues other than user experience
Curve had already delayed the launch to work with Amex jointly on the PR but decided to go ahead despite the concerns
Amex decided to pull the plug with immediate effect the day after the launch (28 January) which Curve believe is breaking their contract which required 180 days notice and are now fighting.
You can read the full article and how to support them on the Curve Blog here.
What do you think? Will you be helping Curve to fight Amex? Let us know in the comments below or on social media.