Air France sale
Air France (and KLM) seem to have taken over from Qatar in having a permanent sale although not quite at Qatar's prices or level of service. They are still a good deal flying from the UK though if you can get a decent aircraft type. Whilst you can't collect Avios with Air France, with the looming purchase of a stake in Virgin by Air France/KLM you should soon be able to use Flying Blue miles on Virgin Atlantic as well as all the Sky Team airlines.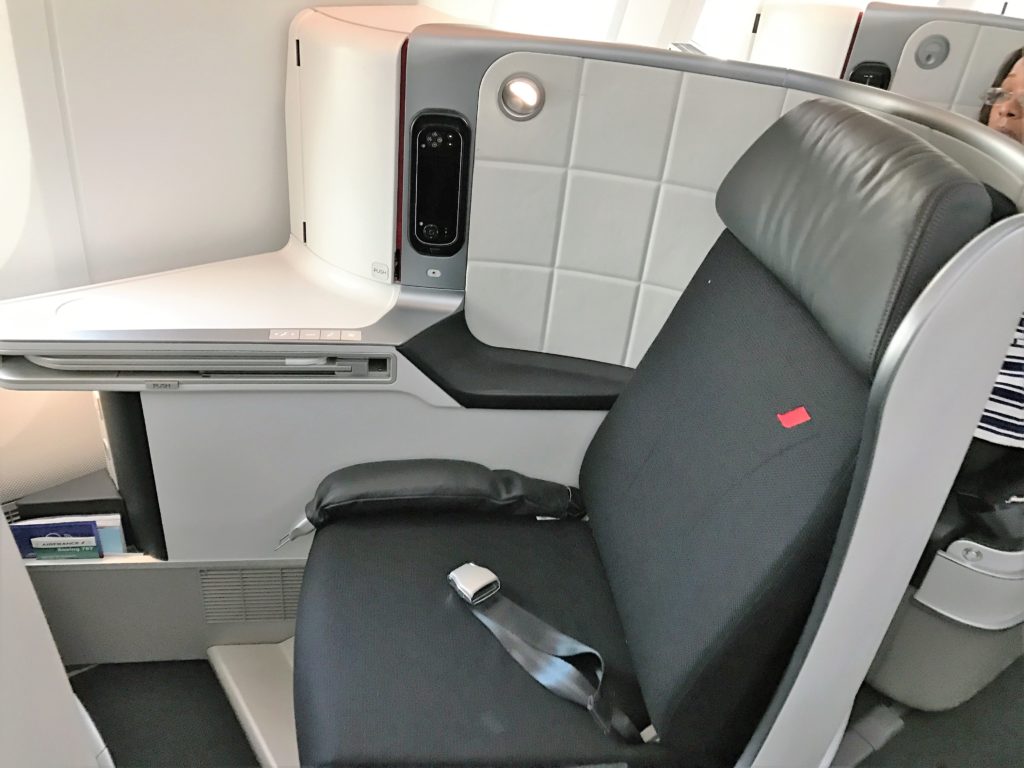 For Air France long-haul business class, however, you need to be a bit wary. Air France's old seats are angled lie flat with 2-2-2 or 2-3-2 configuration (B777). Most of their B777s now have the new seats and some of the A330s too. They do also have B787s that all have the new seats. You can tell which seats an aircraft has by the configuration. The new seats have a 1-2-1 configuration. You can view the seat map as part of the booking process on the Air France website.
The new seats are similar to the B787 seats that I reviewed here. They are the reverse herringbone style seats at nearly 2m long. Some reports suggest they are a bit narrow but I didn't notice that on the B787. You can read my Air France B787 review here. You get all the usual business class amenities in long haul even on the older aircraft, noise cancelling headphones, power sockets, Clarins amenity kit, on-demand entertainment etc. There is an XXL feather down pillow and a soft duvet too. You can also order your meal in advance from Asian cuisine to fresh seafood with their "A la Carte" meals.
The sale ends on 12 November 2018, today.
The prices are:
Dubai from £1,349
Shanghai from £1,769
Beijing from £1,759
Osaka from £1,759
Tokyo from £1,589
Ho Chi Minh City from £1,507
You can find the Air France sale page here.
Virgin Flying Club 30% bonus on Miles Booster & buy miles offer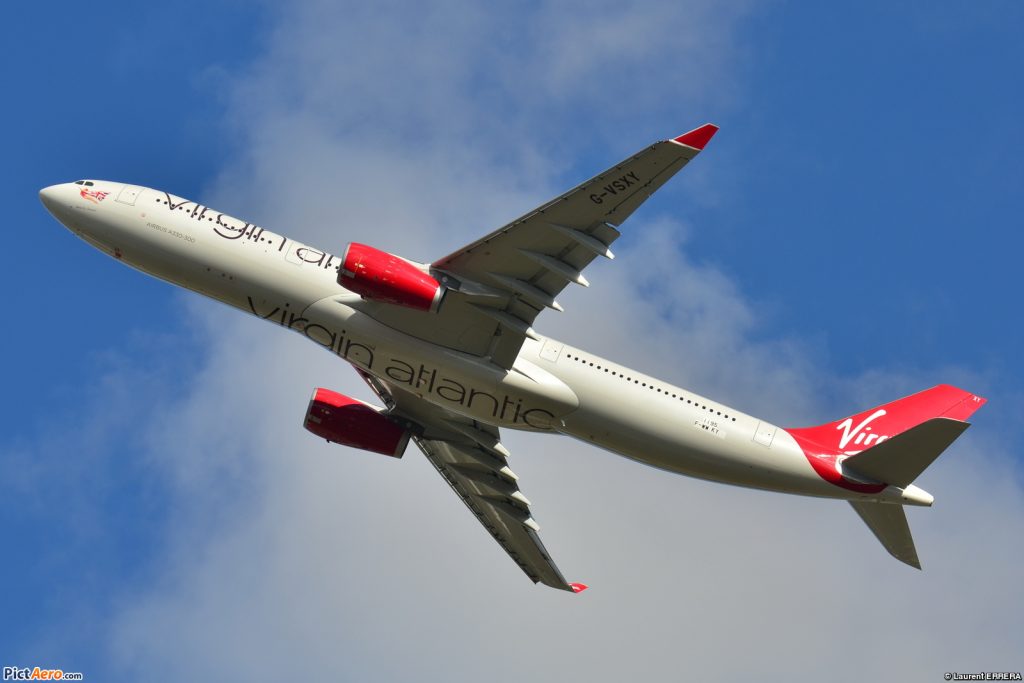 Miles Booster
From 8-30 November 2018, you can enjoy a 30% bonus when you use Virgin Flying Club's Miles Booster. Miles Booster is a way to purchase extra miles based on how many miles you're flying that is cheaper than buying miles normally. To use the offer you must already have a flight booked with Virgin. For example, for a trip to New York you could boost the 6916 flown miles by an extra 6,916 miles for £69.16 or double the flown miles for an extra 13,832 miles for £138.32 (excluding current 30% bonus). You can boost future flights online or past flights by calling Virgin Flying Club.
You can even use Miles Booster on reward flights. It's quick and easy, and you can choose whether you want single or double boosts of the miles.
Buy miles offer
There is also a deal on buying miles which could result in a cheap business class flight if of course, you can find availability. I usually find it quite tricky getting Virgin availability but sometimes you can be lucky as I recently got a flight to Johannesburg only a couple of months before in Upper Class. The closing date for the bonus is 30 November.
Virgin Atlantic is offering up to 40% bonus depending on the amount of miles you buy.
15% bonus when you buy 1,000 – 9,000 miles
20% bonus when you buy 10,000 – 29,000 miles
30% bonus when you buy 30,000 – 69,000 miles
40% bonus when you buy 70,000 – 100,000 miles
Virgin allows you buy up to 100,000 miles per year at a cost of £1,515.  This would mean you could buy enough miles for an ANA First class return to Tokyo (120,000 miles) for £1,290. It would be the same for Hong Kong or South Africa too on Virgin in Upper Class. Obviously, you need to factor in the cost of the taxes too. Another example would be a return to the East Coast of the US in Upper class for 95,000 off-peak which would cost £,1050.
You can find the buy miles page here.
Garuda Indonesia resumes London service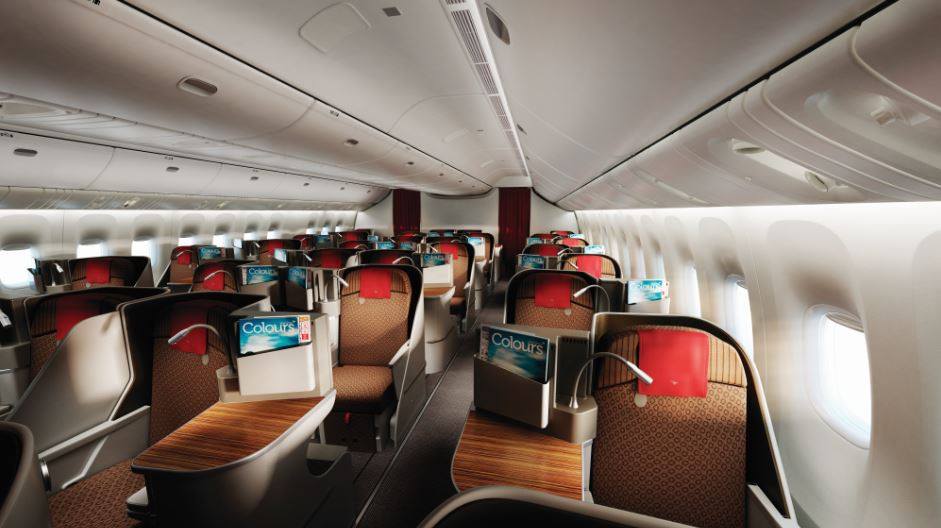 Garuda Indonesia in a bizarre move has re-opened reservation for the Jakarta – London Heathrow route. Garuda had previously ended the service only a few weeks ago at the end of October this year. The flights are set to resume on 27 November 18. The flight will be on a 2-class 777-300ER aircraft and will operate 3 weekly flights on nonstop in both directions. The flights will be:
GA086 CGK 1205 – 2000 LHR Tuesday, Thursday and Saturdays
GA087 LHR 2155 – 1910+1 CGK Tuesday, Thursday and Saturdays
The airline is rated 5 star by Skytrax and has won awards for its cabin crew service. Traditionally they have offered some amazing deals to Australia around Black Friday (£1100) so this could be an excellent development for this years sale.