British Airways and the Red Arrows at RIAT
Flight BA100 lead the display at the Royal International Air Tattoo on Saturday, July 20 and was flanked by nine Hawk jets belonging to the Royal Air Force Aerobatic Team, the Red Arrows, who trailed British Airways' signature red, white and blue colours. We have some great exclusive photos of the event by Marek, our occasional official photographer. You can follow him on Instagram @geram23
The special Boeing 747 has been painted in the airline's predecessor British Overseas Airways Corporation (BOAC) livery to mark British Airways' centenary this year.
You can watch the fly-past here.
Senior First Officer Tom Perrins was at the controls, while Captain Richard Allen-Williams was in command of the aircraft. They were joined on the flight deck by Captain Simon Scholey and Captain Jonny Lutton.
Also on board was cabin crew member, Julia Lowes, whose brother Flight Lieutenant Dan Lowes is Red 9. Julia, who was in the cabin during the fly-past, waved to her older brother who was flying behind.
Julia Lowes said: "I only joined British Airways four months ago and this is Dan's last year flying in the Reds so the timing couldn't be more perfect. Dan and I have both pursued our dream careers, but to fly together is something I'd never have imagined. It was fantastic watching Dan in action from the BOAC aircraft. Aviation is a very much a family affair as our Dad was a 747 Captain and our younger brother is a First Officer."

Captain Richard Allen-Williams said: "We hope the sight of our BOAC liveried Boeing747 provided a wonderfully nostalgic moment for the Air Tattoo audience today. It was a huge honour for us to fly alongside the Red Arrows at RAF Fairford and to do so in our centenary year is even more special."

Squadron Leader Martin Pert, Red 1 and Team Leader of the Royal Air Force Aerobatic Team, the Red Arrows, said: "Flying alongside this British Airways Boeing 747 is an incredibly memorable moment for our pilots and those watching on the ground. The Royal Air Force's own centenary celebrations – marked a year ago – demonstrated the importance of using these high-profile occasions to inspire the next generation and we hope this flypast did exactly that. It was a truly best of British flypast."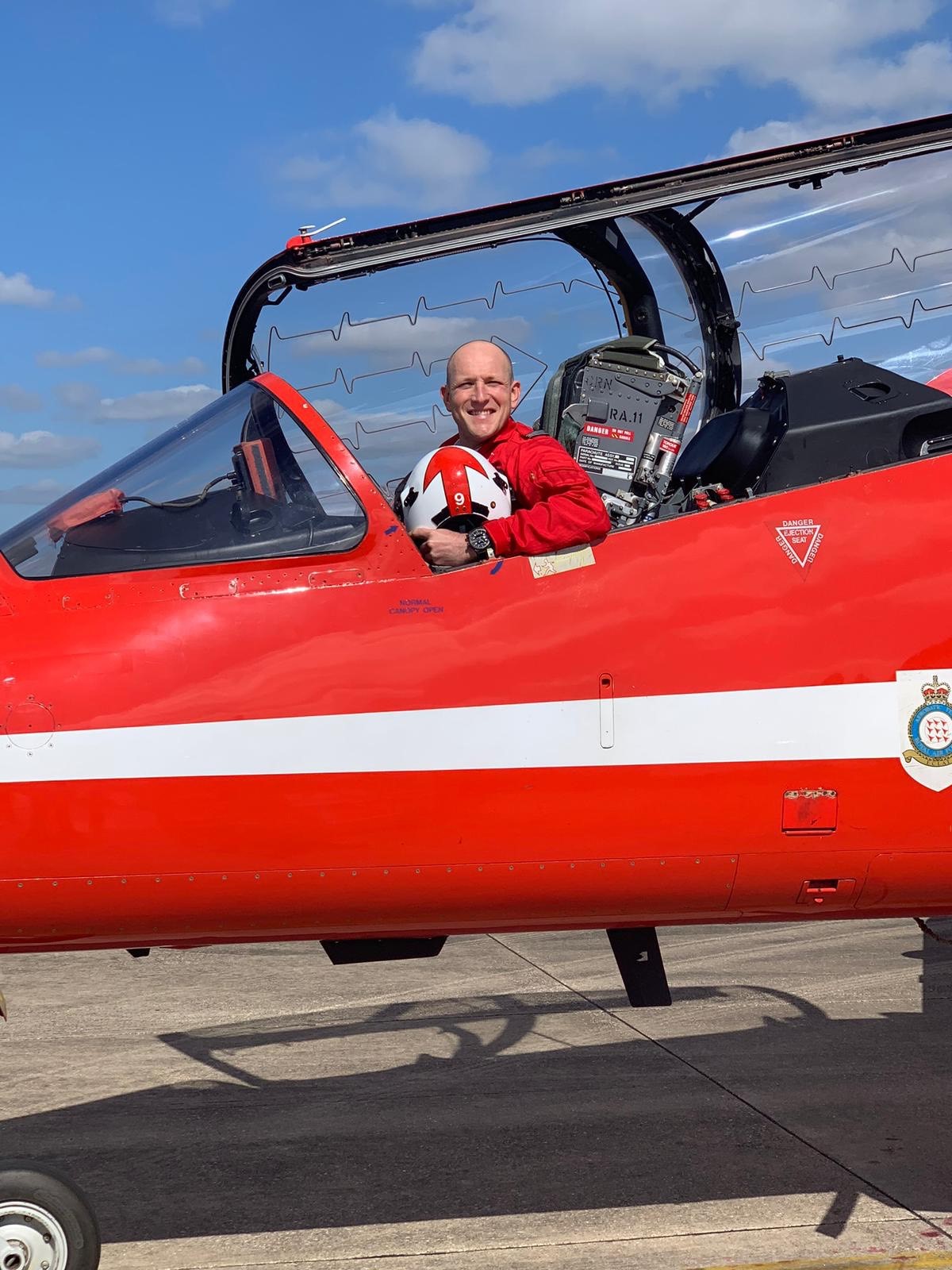 BA  has a long history of displaying in the Air Tattoo and first joined the flying programme in 1985 when Concorde and the Red Arrows flew together in a dramatic display. In the early 2000s, several British Airways 747s and 777s performed a flypast, and in 2013, the airline performed with the Red Arrows once again.
Rio de Janeiro with British Airways from £1068
There is currently a fantastic value fare from Paris Charles de Gaulle to Rio. If you have thought about visiting Rio de Janeiro but aren't sure – have a read of Claudio's article on his recent trip to Rio de Janeiro here. The fare is on British Airways and you must fly them for the transatlantic flights.
Book by: 31 July 2019
Travel:

outbound – valid for travel commencing on/after 13 Aug 19 and on/ before 13 Sep 19 or – valid for travel commencing on/after 27 oct 19 and on/before 13 Dec 19.
 inbound –  valid for travel commencing on/after 30 Jul 19 and on/before 13 Sep 19 or – valid for travel commencing on/after 4 Nov 19 and on/before 24 Dec 19.

Minimum stay: a Saturday night
Maximum stay: 12 months
Stopovers: No
Refundable: No
Changeable: For a fee
You can book direct with British Airways here or find the cheapest online travel agent price with Skyscanner.
Avios pricing change
My friend Tim from Points to be Made has been digging around the new Avios RFS short-haul changes and found another useful unintended consequence.  This is in addition to the quirk which allows you to cancel for £1 or less rather than the standard £35 or the taxes and charges, whichever is less.
Tim has also discovered that the zone 3 Club Europe peak pricing (the longest flights like Malta, Tenerife etc) has changed for the better. These were originally 40,000 Avios and £50 but since the change, they are now 35,200 Avios + £ 50.00. There is no knowing whether BA intended this change or whether it is unintended and it could get changed back. So if you are looking to book one of the longer BA Club Europe flights, I would do it now in case they decide to change it back!