Firstly this morning, a bit of admin news. I will be switching email providers from Friday this week. If you subscribe by email you may need to check your junk mail if the TLFL email doesn't arrive on Friday in case there are any teething issues. The emails will be sent via Mail Chimp (many blogs use this) which allows me more flexibility with posts by email. Rest assured that the only person that will have access to your email address will be me and they will never be given to any third parties.
Bali business class flights from £1177
Even though the recent sale with Qatar has just ended,  a great deal to Bali popped up yesterday on my flight trackers. I went to Bali a few years ago and absolutely loved it (apart from the awful traffic). The people were amazing, the country beautiful and most of all it was incredibly cheap once you are there.
The price is from Oslo on Qatar Airways which is currently on a B787 for both flights. This is a great aircraft to fly on with the reverse herringbone style seats in a 1-2-1 configuration. You can read our review of Qatar's B787 here.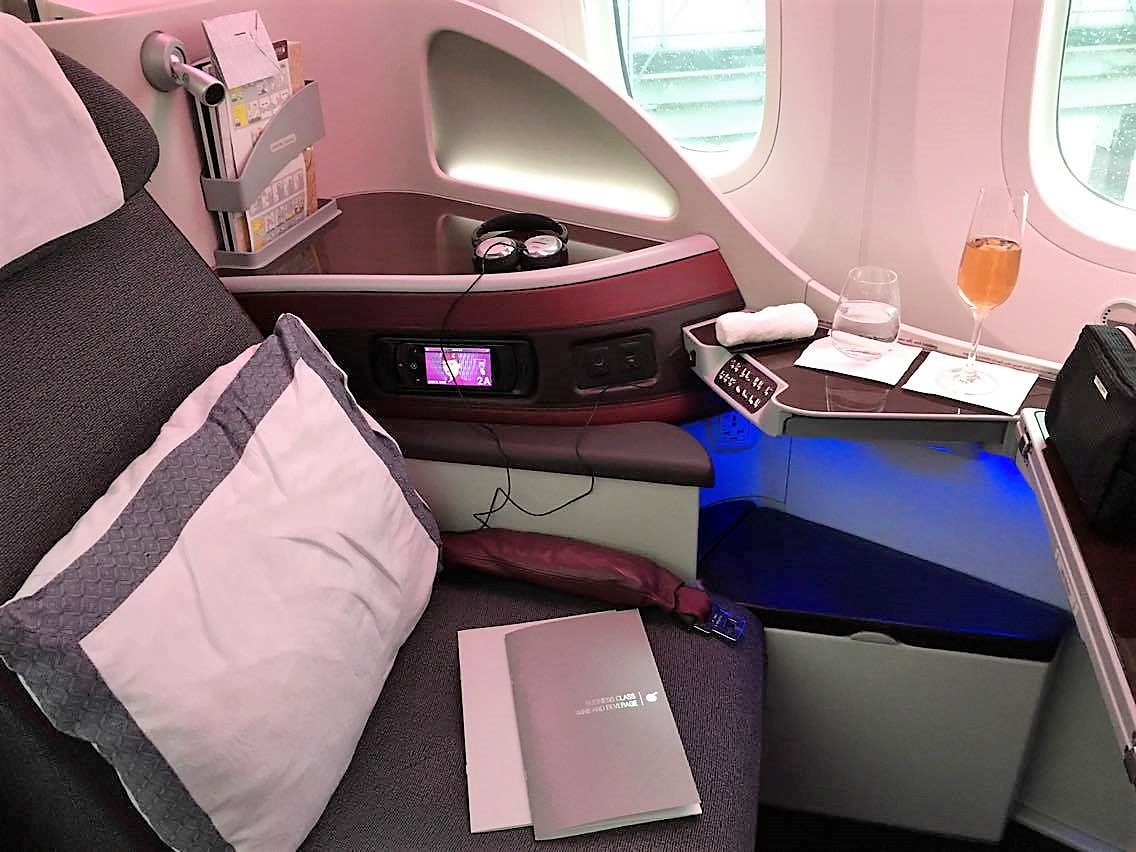 The basic rules are:
Travel is not permitted 24 Mar 18 – 8 Apr 18
Minimum stopover is 3 days
Tickets must be purchased by 28 February 2018
Stopovers are permitted
The Qatar stopover package is also an option if you wanted to break your journey see details here.
This specific fare ends for travel on 31 May 2018 but there are fares of around £1400 after that which are still a good deal.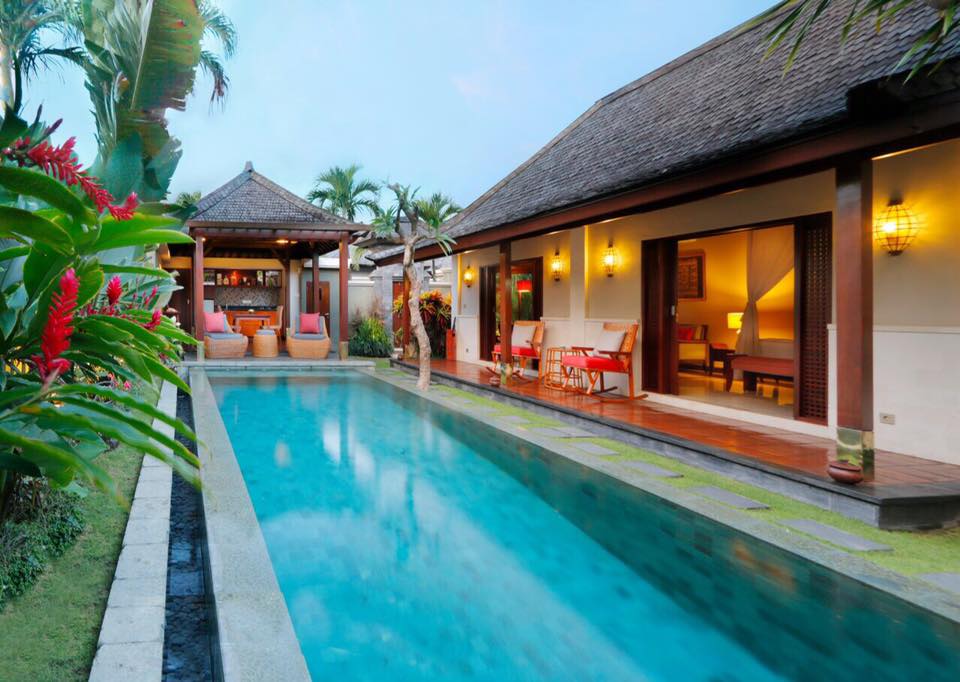 I stayed at The Ulin villas and spa in Seminyak. Whilst it is not on the beach I have very fond memories of the wonderful villa we had. Every night staff would come and light torches round the private pool and in the morning your own chef would turn up to cook breakfast! The villas have just had a complete refurbishment and it is good to see that The Ulin still gets 5/5 on TripAdvisor. You can find more details of the Ulin here.
You can book with Qatar Airways website here.
Cathay lounge changes

Even if you are not flying Cathay Pacific you should use the Cathay lounges in Hong Kong if you are flying with any oneworld airlines. These are some of the best lounges in Asia and well worth a visit. Roving Reporter and I plan to work our way through them all later this year. Cathay have decided to move their lounges over to a new provider from their current Plaza Premium provider due to quality issues. Sodexo will take over the running of Cathay's Hong Kong lounges progressively during 2018. I find this surprising as although I haven't passed through Hong Kong recently I have always heard good things by those that use the lounges frequently.
Sodexo will start with the new lounge due to open in March 2018, the Deck.  This lounge replaces the old Dragonair lounge and will result in Cathay's the Cabin business class lounge shutting in April. The new lounge will feature all the signature Cathay style and touches such as the Noodle Bar as well as an L shaped terrace reminiscent of the BA Heathrow ones.
Thai changes UK aircraft again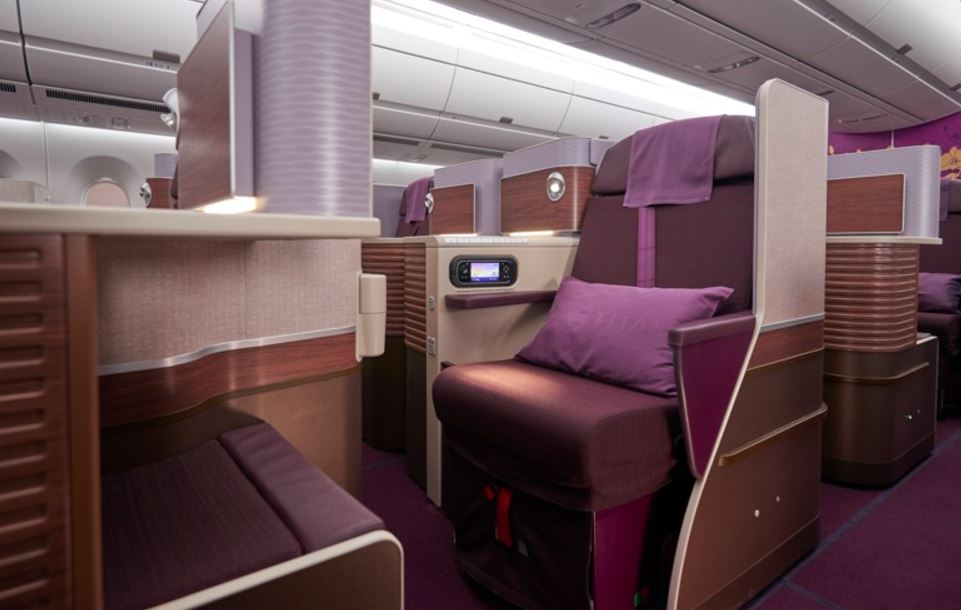 Back in October, I wrote about the introduction of Thai's new A350 service from London. This was good news seeing that Thai often do some very attractive business class fares to New Zealand and have a great onboard service. Unfortunately, they have now announced an aircraft change for one of its two daily flights on the London route from 1 February to a B777-300ER. These are the flights with the numbers TG916/TG917. The other flight will remain on the A380.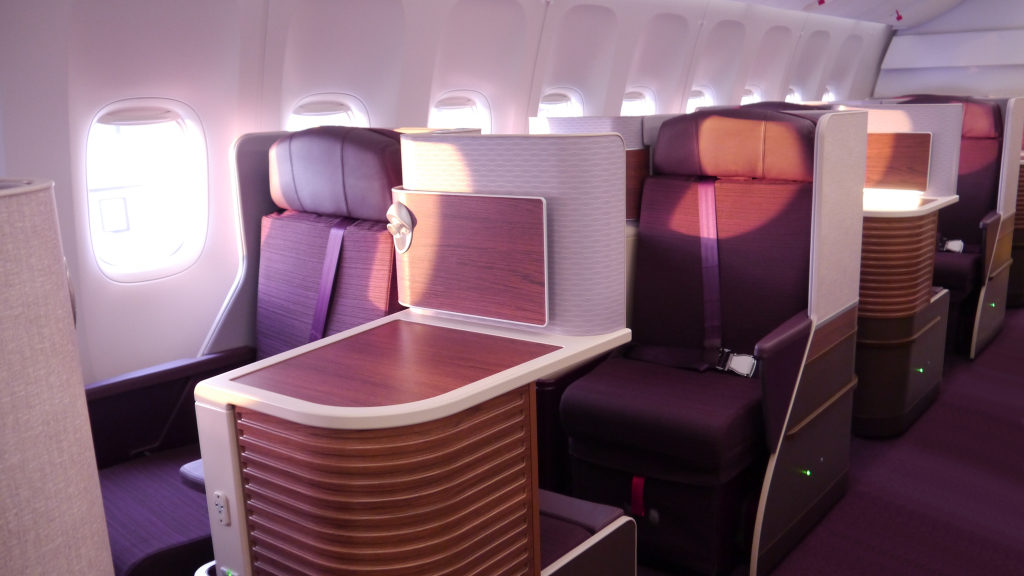 Seeing as the seats are virtually indistinguishable to the A350 why is this a bad thing? Well, for me the A350 and B787 aircraft result in a better flying experience due to the higher humidity and higher cabin pressure. I definitely notice the difference after a long haul flight on more modern aircraft. However, if the price was right I wouldn't let this put me off flying with Thai who are members of Star Alliance.