Etihad to close First and Business lounge in London and others worldwide
Etihad Airways have been struggling financially for a long time now and along the same lines as BA a while ago seem to slowly be killing its premium products by a thousand cuts. Chauffeur services outside Abu Dhabi were cut, there were no more amenity kits in business on day flights, the spa in London went, the dedicated lounge at Manchester closed and so on. Now in what seems to be an ill-considered move, they are also closing their dedicated First and Business lounge at Heathrow and at other undisclosed locations round the world.
At Heathrow, they have launched a partnership with No1 Lounges and the lounge will now be known as the 'The House, home of Etihad Airways and other leading airlines'.  In regards to other lounges, the press release says "The scope of the new lounge brand may be expanded to include other lounges." In a statement to Australian Business Traveller Etihad said "Etihad Airways recently initiated a process of sourcing a reputable vendor to manage the airline's lounge offering at key locations outside Abu Dhabi, starting with London Heathrow,".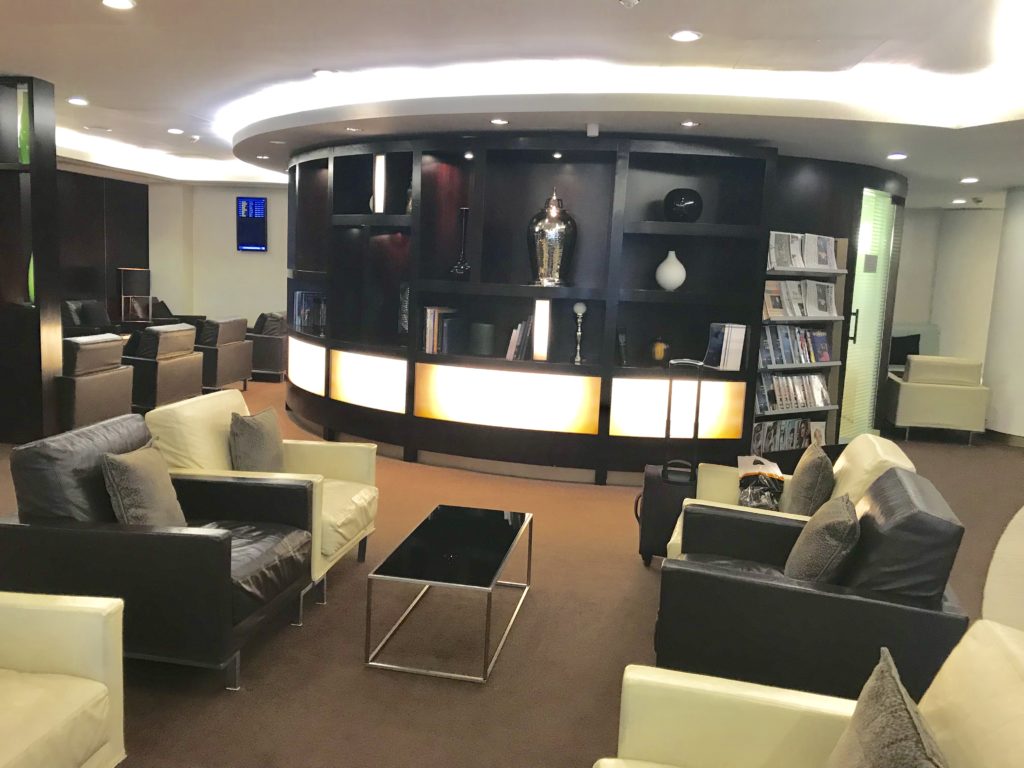 The London lounge will also allow Economy passengers to upgrade their pre-flight experience by paying extra for access.  Complimentary entry will continue to be offered to Etihad Airways Business Class and First Class customers, and to those travelling in The Residence. Gold and Platinum members of the airline's Etihad Guest frequent flyer programme and Business Class and First Class travellers ticketed on codeshare partner services operated by Etihad Airways will also eligible for access. The lounge will also be used by the premium passengers of a small number of other airlines and," subject to availability" will be available for purchase by other airline passengers.
I am not a huge fan of No 1 Lounges nowadays. Certainly at Gatwick whilst the lounge looks OK, it is usually overcrowded with very basic cheap food to order. I also think this sends a very poor message to someone in First or even The Residence on such as premium route as London. A shared third party lounge never really screams luxury to me.
It does sound like it will be a cut above the usual No 1 experience though from the description so I will reserve judgement until it opens. According to Etihad from the launch date, there will be a new, white-linen dining experience and a more extensive bar service, including freshly squeezed juices and smoothies, world coffees and a more sophisticated wine list.
Over the next year, the lounge will be reconfigured to include new lounge areas, bar, dining room, and reading room, as well as upgraded showers and prayer rooms. The new bar will also offer a comprehensive cocktail list.
British Airways – what's next for First?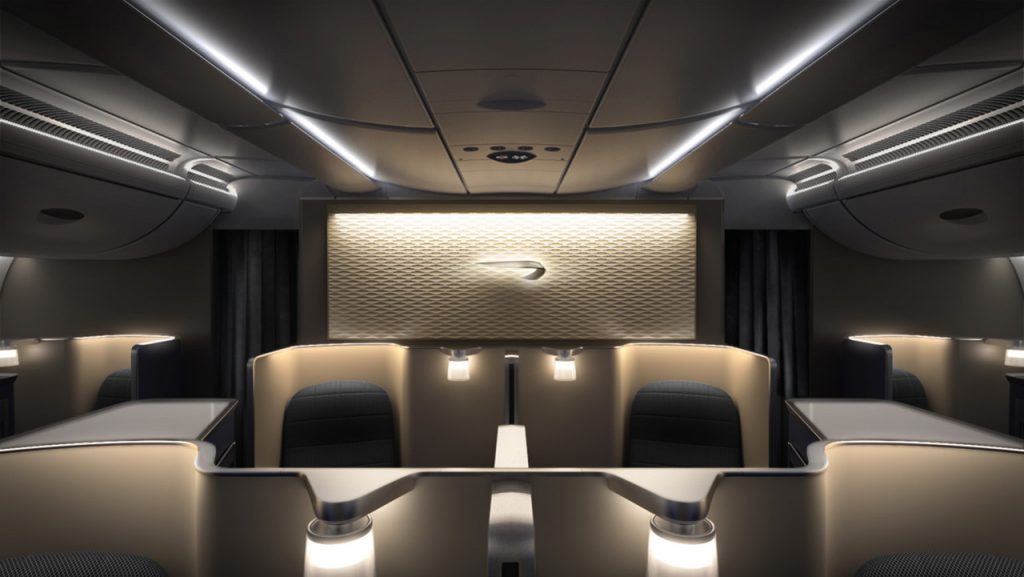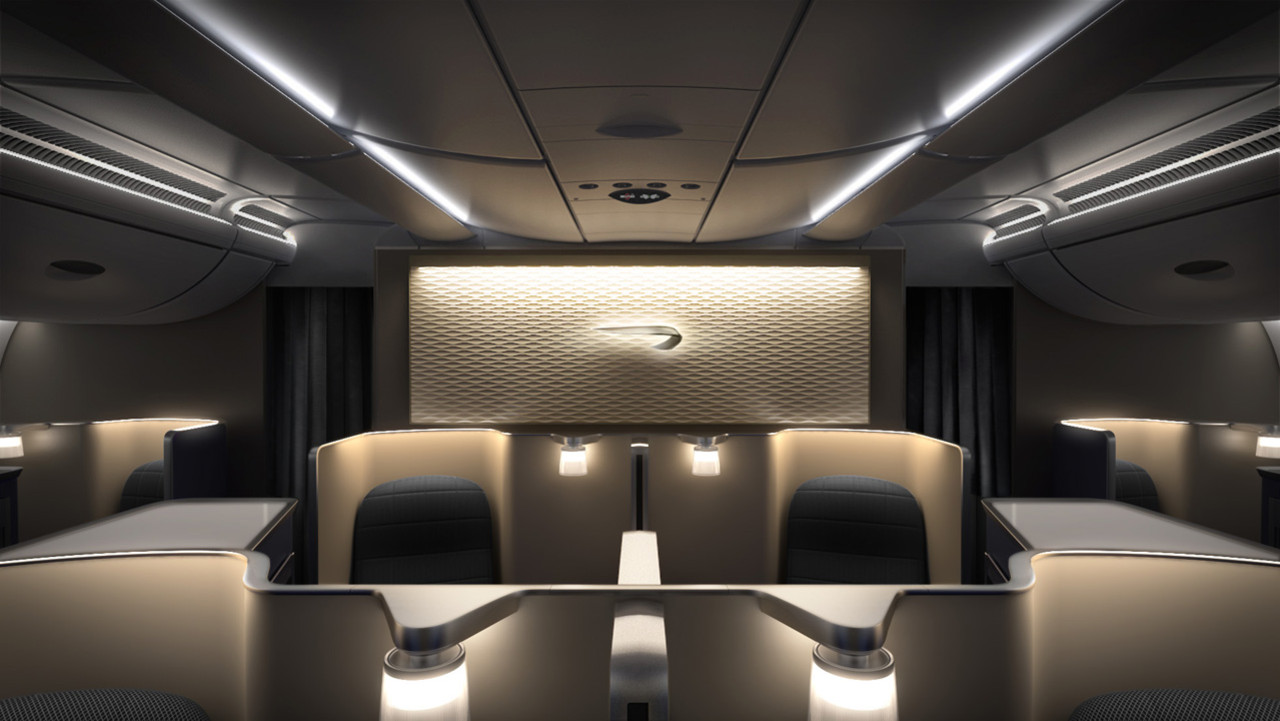 British Airways are currently upgrading their Club World offering with new a new food service and upgraded bedding from the White Company. The new Club World seats will follow next year with the delivery of their first A350s. Rumour has it these seats could be like ' Qatar's QSuites but with a BA twist'. This leaves BA with quite a dilemma about its First product. How do they differentiate it from Club where currently the bedding is now of similar quality and the food in First better than Club but not by a huge margin at times?
Alex Cruz has openly said they need to look at their First cabin to make it worth the extra fare difference. Whilst I suspect a complete revamp will follow in the future, they obviously don't really want to wait for a new seat, which could be years away, before making improvements. It has now been revealed that they are trialling some improvements to First on the ground such as new menus, crockery and products which will add those extra special details with a British flavour that will make the First product live up to its name. There are no further details at present but I would expect this to be turned around fairly quickly given that the new bedding is already on all the Heathrow Club World flights and the new food is on a large percentage of long-haul routes from Heathrow now.
Crowne Plaza Heathrow Terminal 4 open for bookings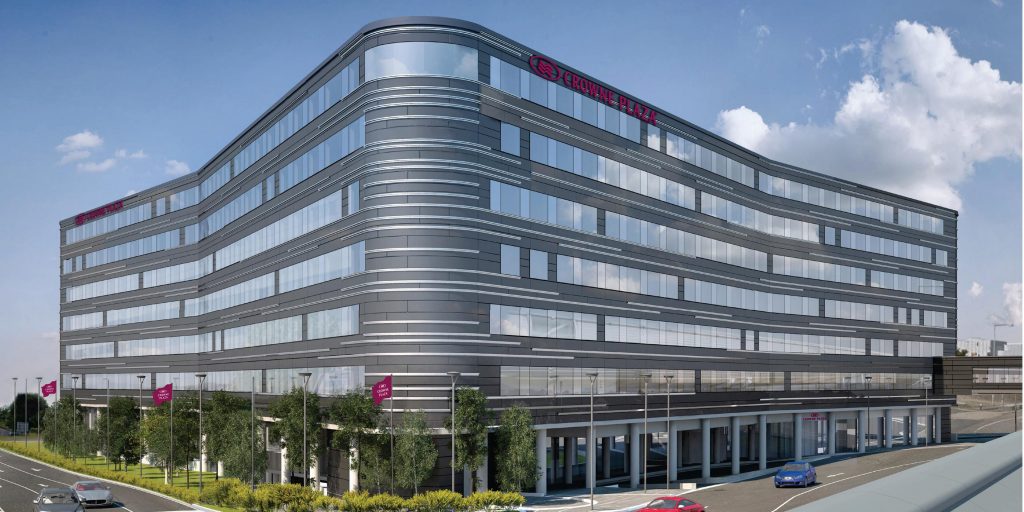 I previously wrote about the two new hotels set to open at Heathrow T4.  This is a dual-branded property, with 'Crowne Plaza London – Heathrow Terminal 4', and 'Holiday Inn Express– Heathrow Terminal 4', The hotels are a three-minute walk to the terminal 4 building. if you like to get your IHG stays in then this could be a good option for any terminal given that it is only a short free transfer by tube or Heathrow Express to get to Terminals 2, 3 or 5.
The Crowne Plaza London ‒ Heathrow T4 was accepting booking from yesterday night onwards so although there has been no official announcement to my knowledge, it is presumably at least in a soft opening phase. The hotel features 304 bedrooms and a range of business and meeting facilities, fitness centre, executive lounge and a bar and restaurant.
The pictures look pretty impressive considering that many Heathrow hotels are a bit dated.  This looks like a welcome addition, particularly being on site so you don't have to worry about traffic. Look out for a review coming soon.
Vietnam luxury hotel and wellness retreat offer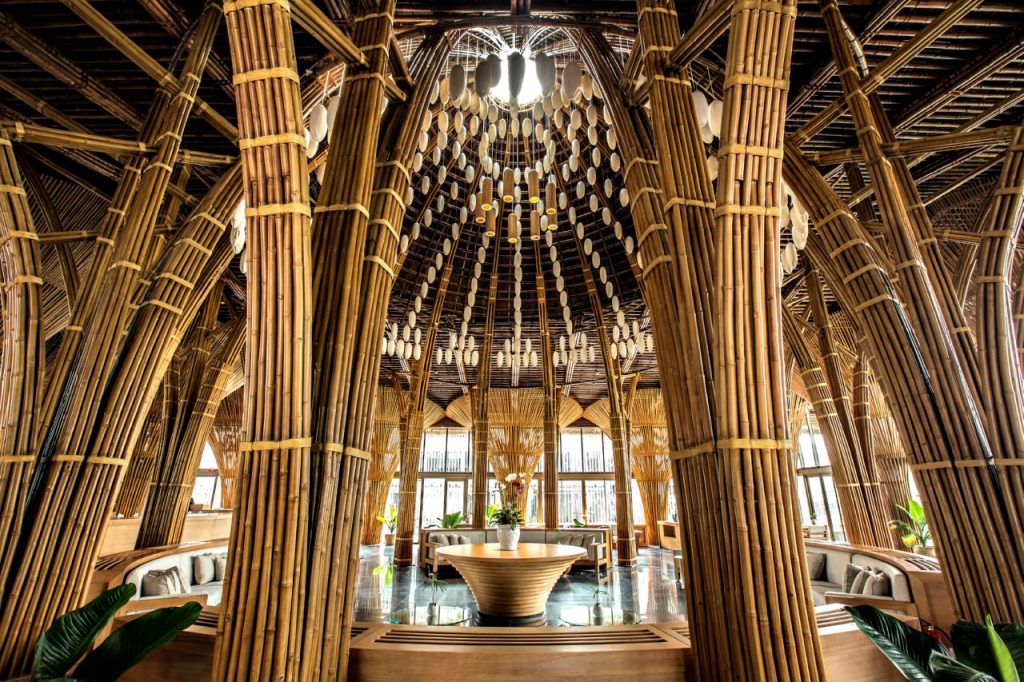 Earlier this year I visited Vietnam for the first time and fell in love with the country. My favourite area was the Da Nang and Hoi An area where I stayed at the Naman Retreat – a stunning beach and wellness hotel where spa treatments are included every day. You can read my full review here.
The hotel features two main restaurants, a coffee bar and a couple of bar areas too.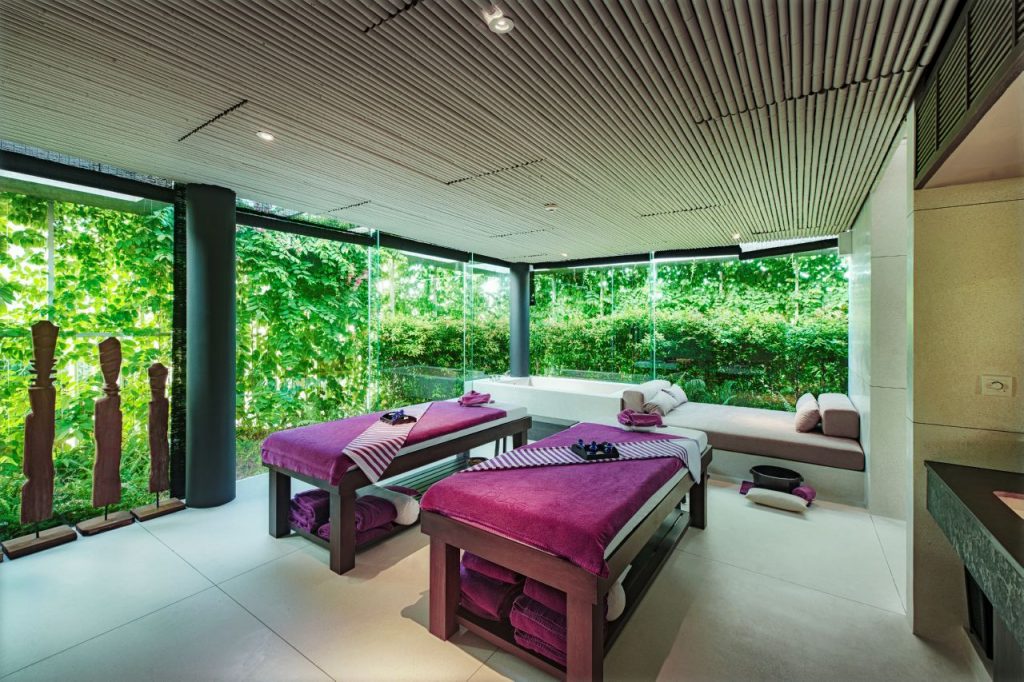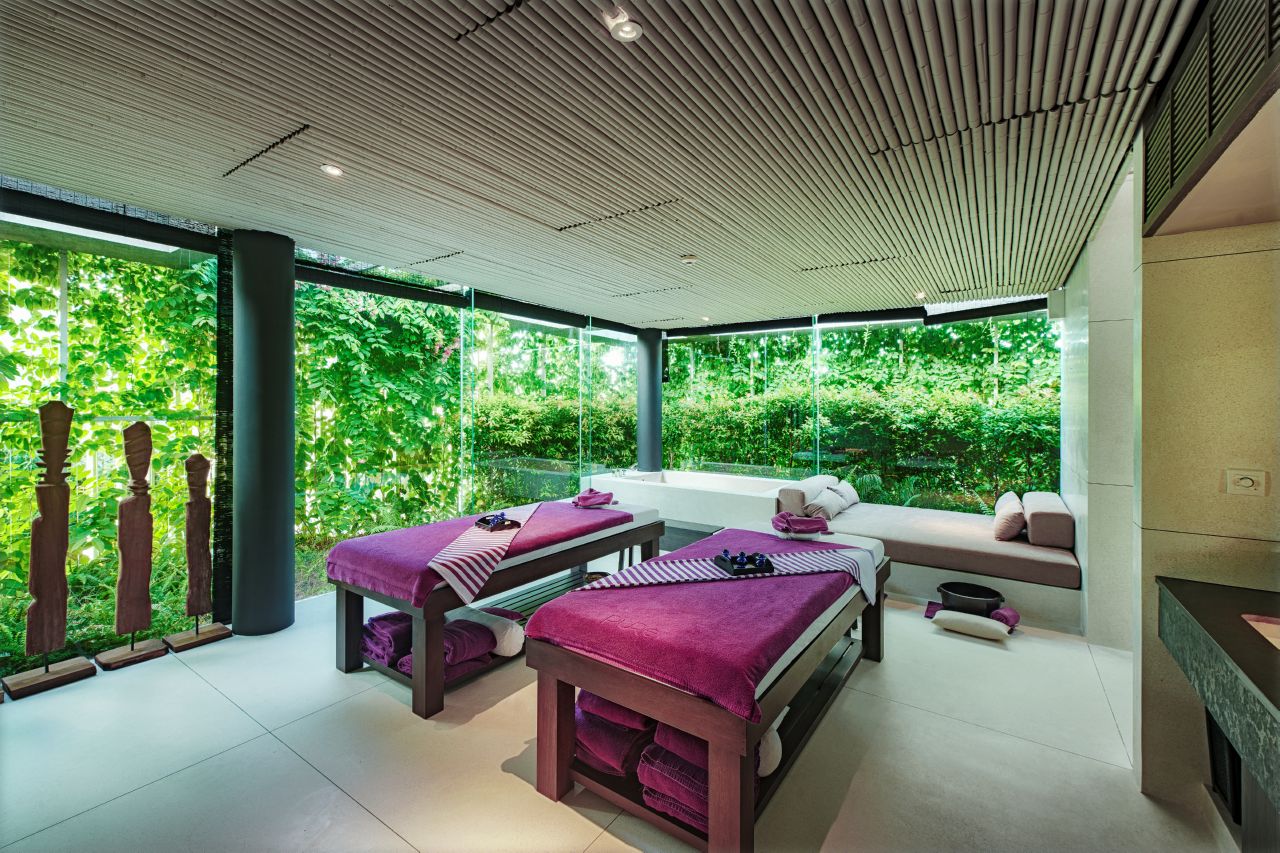 The spa is a "no-wall" sanctuary, surrounded by and shrouded in tropical greenery. Pure Spa is one of the leading wellness destinations in Vietnam, specialising in bespoke detox journeys that encompass nutrition, spa treatments, colonics and physical activities. There are 15 luxury treatment rooms in total, plus a gym, yoga pavilion and separate Jacuzzis, saunas and steam rooms for male and female guests.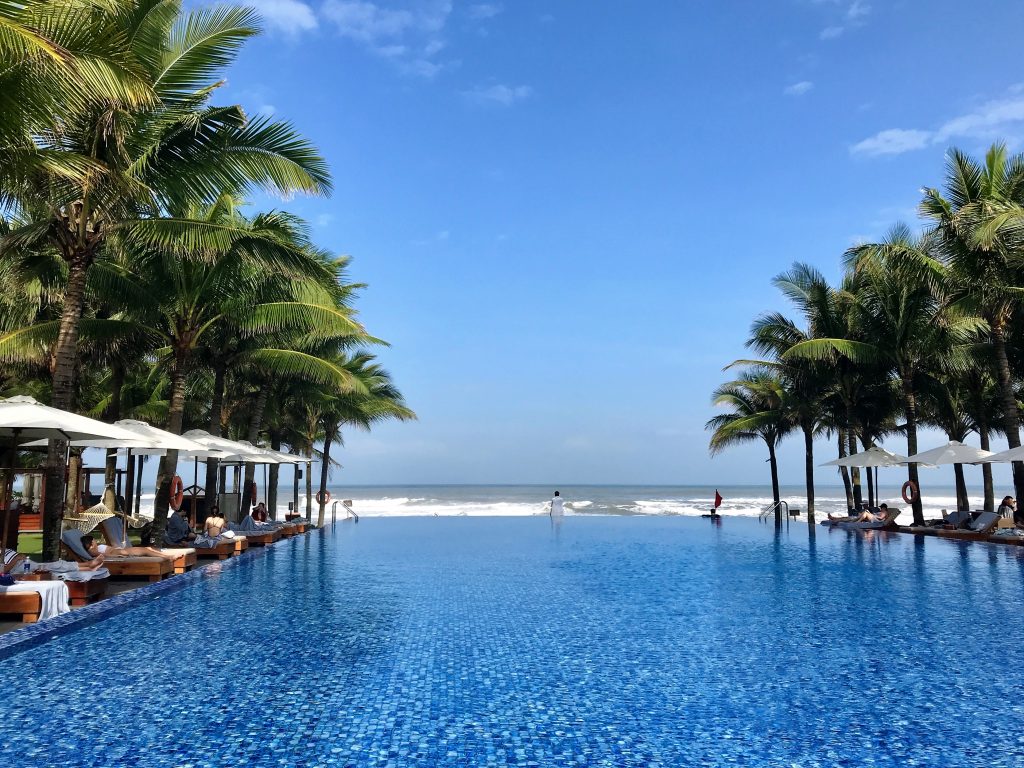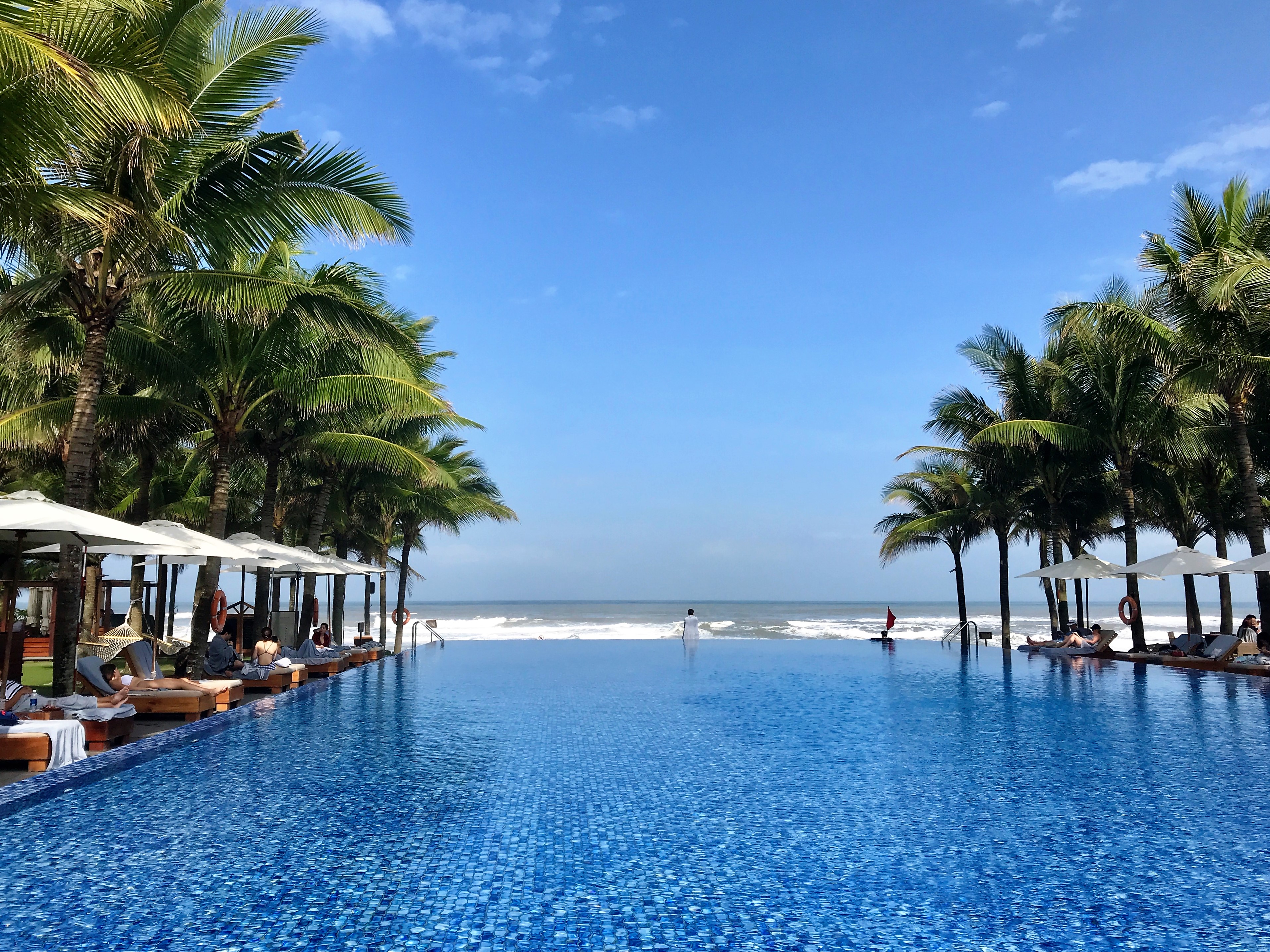 The offer seems good value considering I paid more on a travel industry discounted rate when I visited earlier this year. There are two types of room on offer:
A Babylon room is much like a normal hotel room and they share a pool just next to the rooms. Personally, I would go for the pool villas if you can.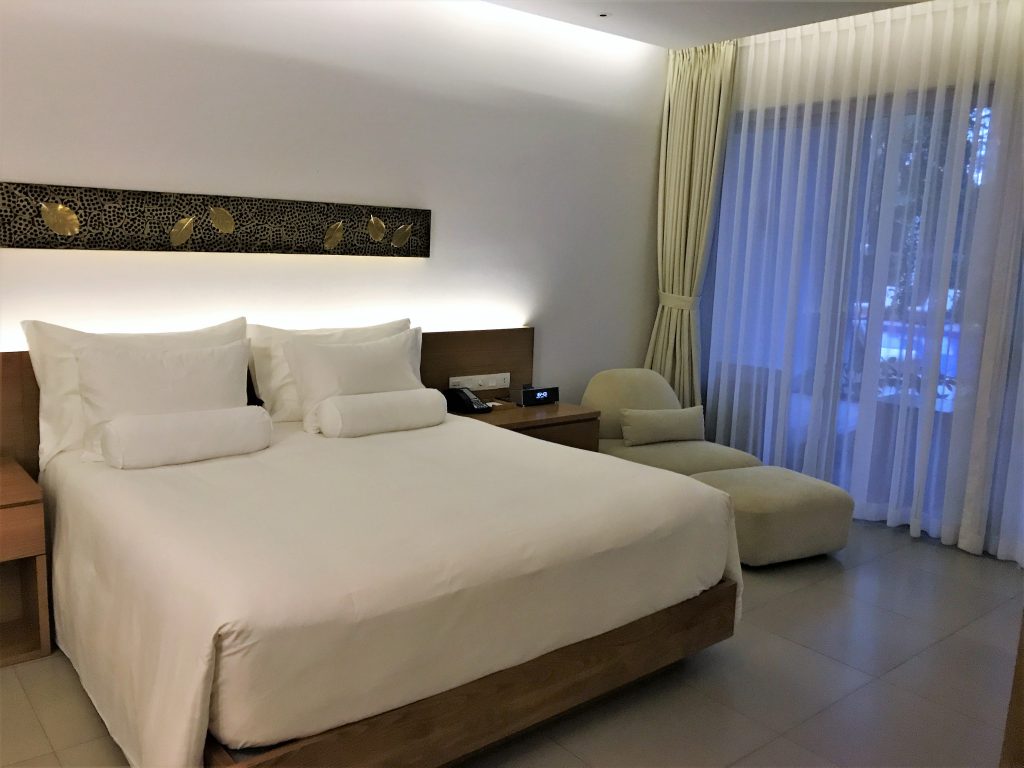 The Babylon rooms start from £167 per room per night and include:
Accommodation in a Babylon (Double or Twin) room
Minimum five-night stay required
Breakfast included
Return airport transfers
Set dinner at Cocobay
Set buffet dinner
Daily beverage
Daily 50-minute spa treatment
Daily shuttle to Hoi An or Da Nang city
Accommodation in a One Bedroom Pool villa
Minimum five-night stay required
Breakfast included
Return airport transfers
Set dinner at Cocobay
Set buffet dinner
Daily beverage
Daily 50-minute spa treatment
Daily shuttle to Hoi An or Da Nang city
The offer is through Secret Escapes. Secret Escapes is a members only website with hand-picked hotels, holidays and exclusive offers. They guarantee to offer the best rates online during a sale. Every week they run up to 140 short 'flash sales' lasting around ten days each. It is free to join and if you use this link to sign up you will receive £15 credit off your first booking. You can also pay to hold a hotel until the end of the sale with £25 which will either come off the booking if you proceed or be added to your account for a future booking if you don't.