Finally, Lufthansa has a halfway decent seat
Sadly Lufthansa business class seats are very far behind most other airlines with their dated 2-2-2 seats even on the relatively new A350s. The good business class seats are not due to arrive until their B777X is delivered which has now been delayed.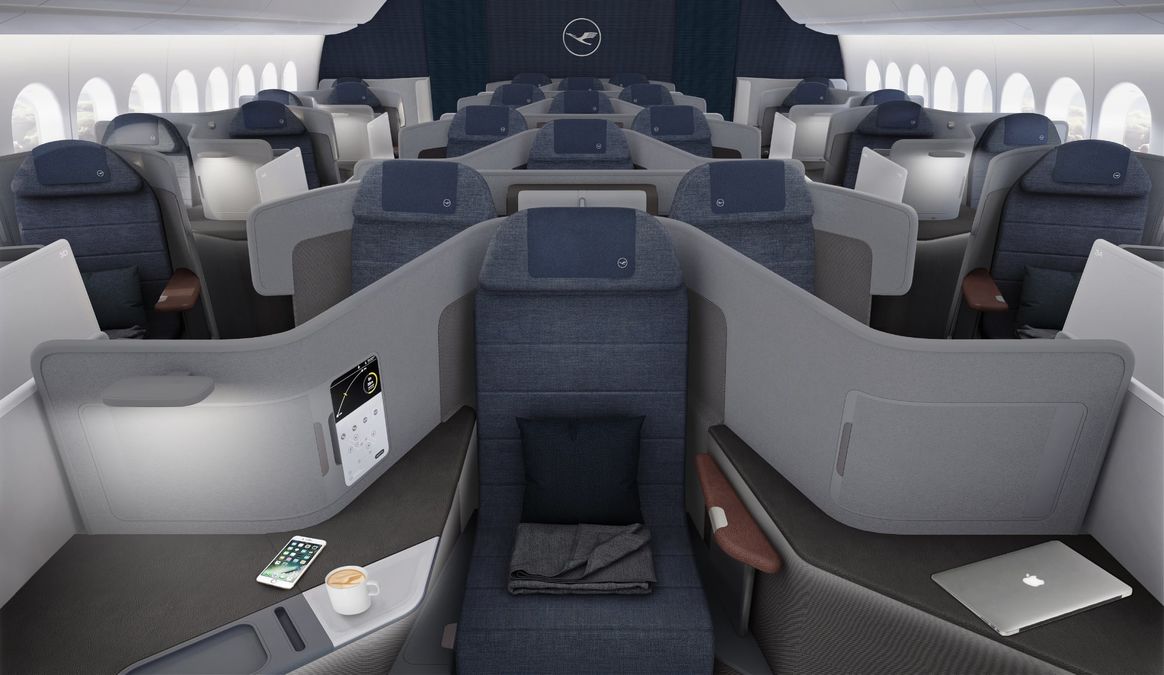 In the meantime, Luftansa has issued a press release about their "new" A350 business class seats. In fact, these are not new seats really, they are actually those of Philippine Airlines aircraft that they have leased. Lufthansa has decided to speed up the modernisation of its long haul fleet by leasing four A350-900 aircraft from Philippine Airlines which are getting rid of most of their A350s due to bankruptcy.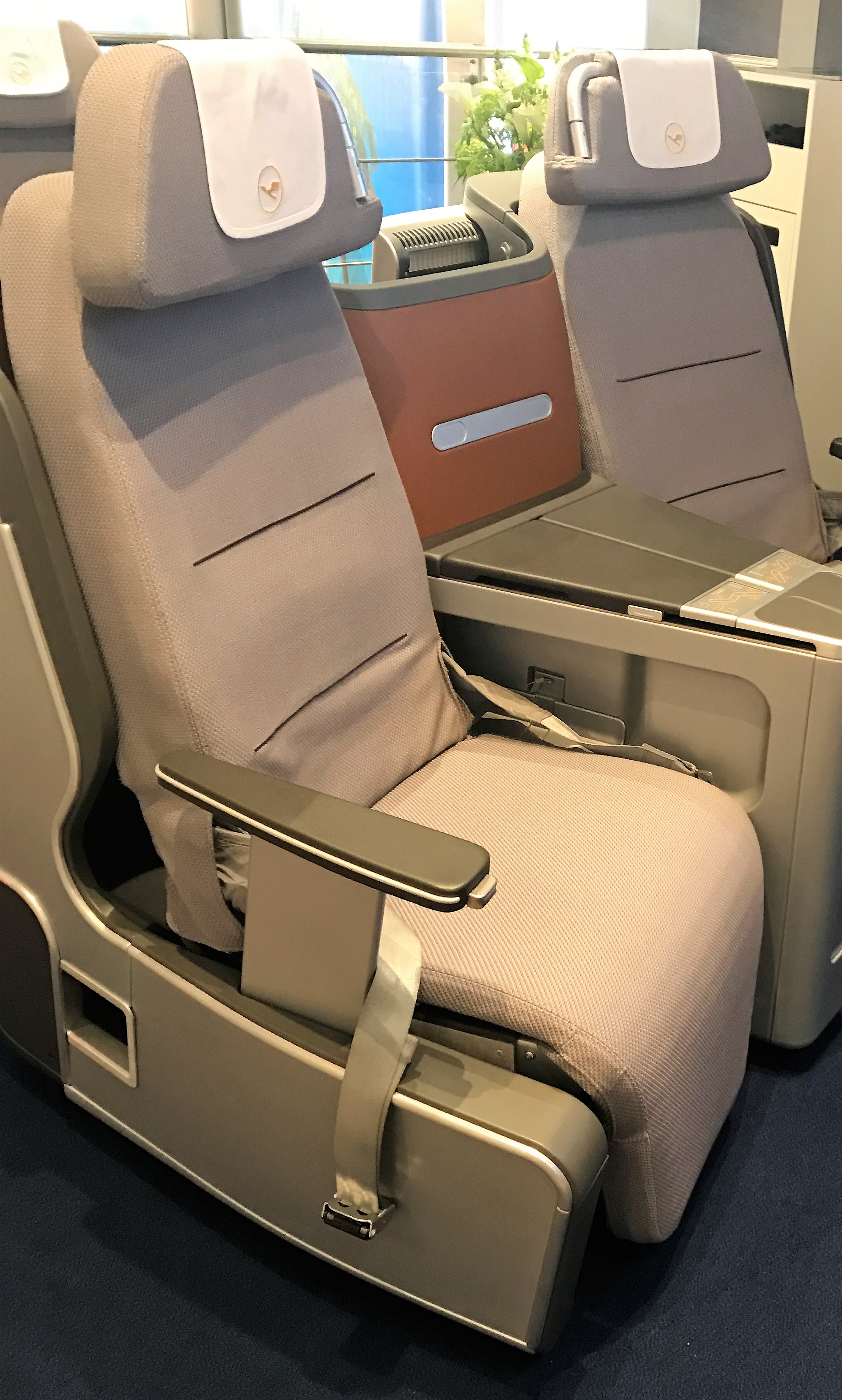 The first of these A350-900s was christened last week at Munich Airport. The seats have been reupholstered in Lufthansa's colours but otherwise remain the same. They are in a 1-2-1 configuration and feature the alternating window seat consoles either by the aisle or by the window. Those with the console table by the aisle are better for privacy and gazing out of the window! The seats convert into a 2m flatbed and have the over-the-shoulder seat belts that are becoming more common.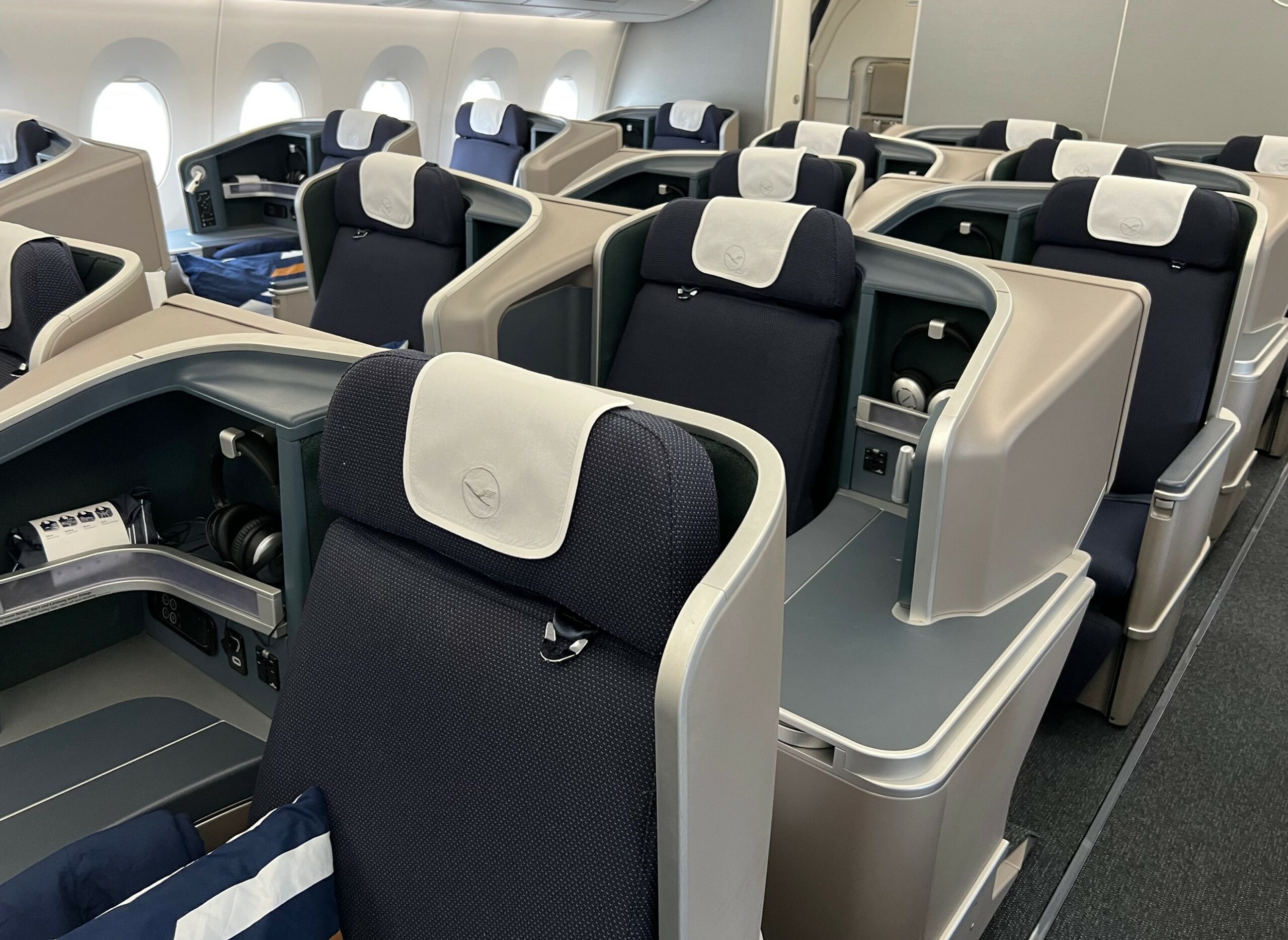 The aircraft is scheduled to fly from Munich to Montreal, Toronto and Vancouver in Canada.
If you want to read more about the seats, you can read our review of Philippine Airlines A350 business class here.
Lufthansa said "The introduction of the improved Business Class marks the beginning of an extensive renewal of Lufthansa's cabins. Next year, the airline will introduce a new top product in all travel classes, Economy, Premium Economy, Business and First Class, that is unparalleled in the market."
Double miles and Avios with Kaligo – flash sale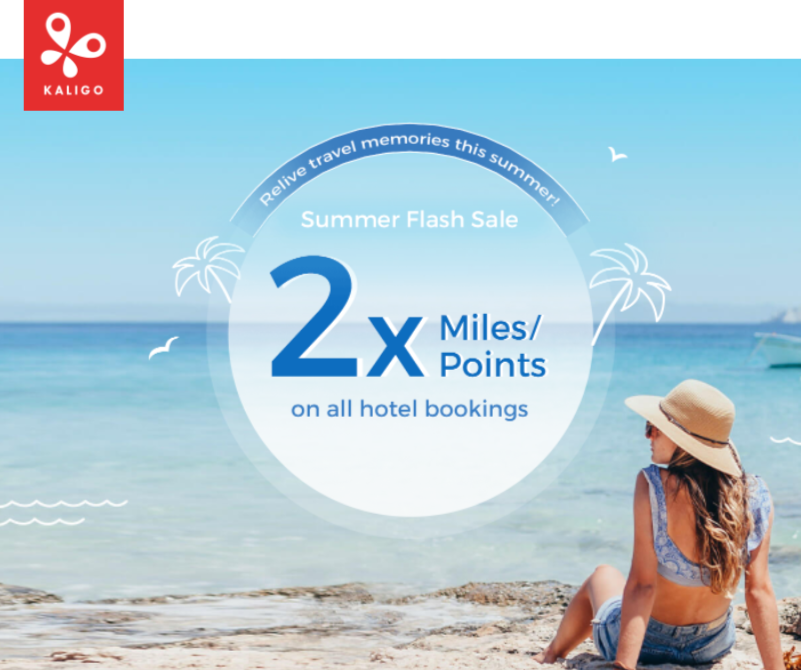 Kaligo.com offers the same large selection and similar rates for hotels you get elsewhere on the web. In addition, you earn miles or points for a range of airline programs including British Airways, Avios, Qatar, Singapore Airlines, Flying Blue, and Virgin Atlantic.
It's completely free to create an account. When you search for hotels, you choose your preferred airline loyalty program for earning rewards. The website then shows you exactly how many points or miles each booking earns. The miles or points are automatically credited into the program you've chosen after your purchase, but it can take up to 6 weeks. Read the terms of the hotels carefully before booking, as most are non-refundable. The other drawback is that it would count as a third party booking for most chain hotels so you would not earn the hotel points as well.
They also have a useful feature that shows you the price on a couple of the major websites so you can see if you are getting a good deal. Personally, I will sometimes be willing to pay slightly more if there is a big bonus on offer. On the promotion below, you could easily earn 20,000 Avios for a 3-night stay. For example, I previously found the Ritz Carton Dubai for £386 a night with 7750 Avios for a one night stay.
Kaligo has a flash sale to get double Avios or airline miles for new and existing Kaligo customers.
Promotion Period: 1 May 2022- 8 May 2022

Stay Period: 1 May 2022- 31 Dec 2022