Australia's Qantas today confirmed an order for 12 Airbus A350-1000s to enable non-stop flights to Australia from any other city including New York and London from late 2025. The direct flights will cut up to four hours off total travel time compared with one-stop options today. Of course, Qantas has already been flying non to stop to Australia from London with its Perth route which started in 2017. The first Project Sunrise flights will be from New York and London, but the aircraft will also be able to operate non-stop flights to Australia from destinations such as Paris and Frankfurt.
Codenamed Project Sunrise, Qantas has also shared preliminary concepts for its A350 cabin. While maybe not having the wow factor of Emirates, I previously really enjoyed my first class flight with Qantas pre-Covid. Now Qantas will launch luxurious First Class suites with a separate bed, recliner lounge chair and personal wardrobe; a next-generation Business suite; a new Premium Economy seat pitched at 40 inches, a new Economy seat pitched at 33 inches; and a dedicated Wellbeing Zone designed for movement, stretching and hydration. It has a total seat count of 238, the lowest compared with any other A350-1000 currently in service.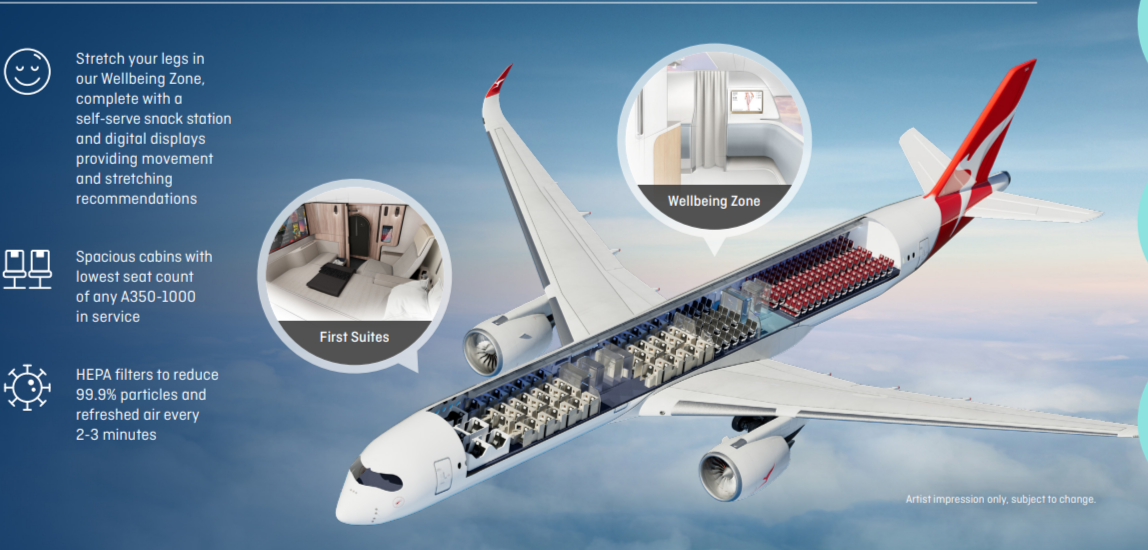 The cabin interior and service design were influenced by medical and scientific research carried out on three Project Sunrise research flights from New York and London to Sydney in 2019.
New First class and wellbeing area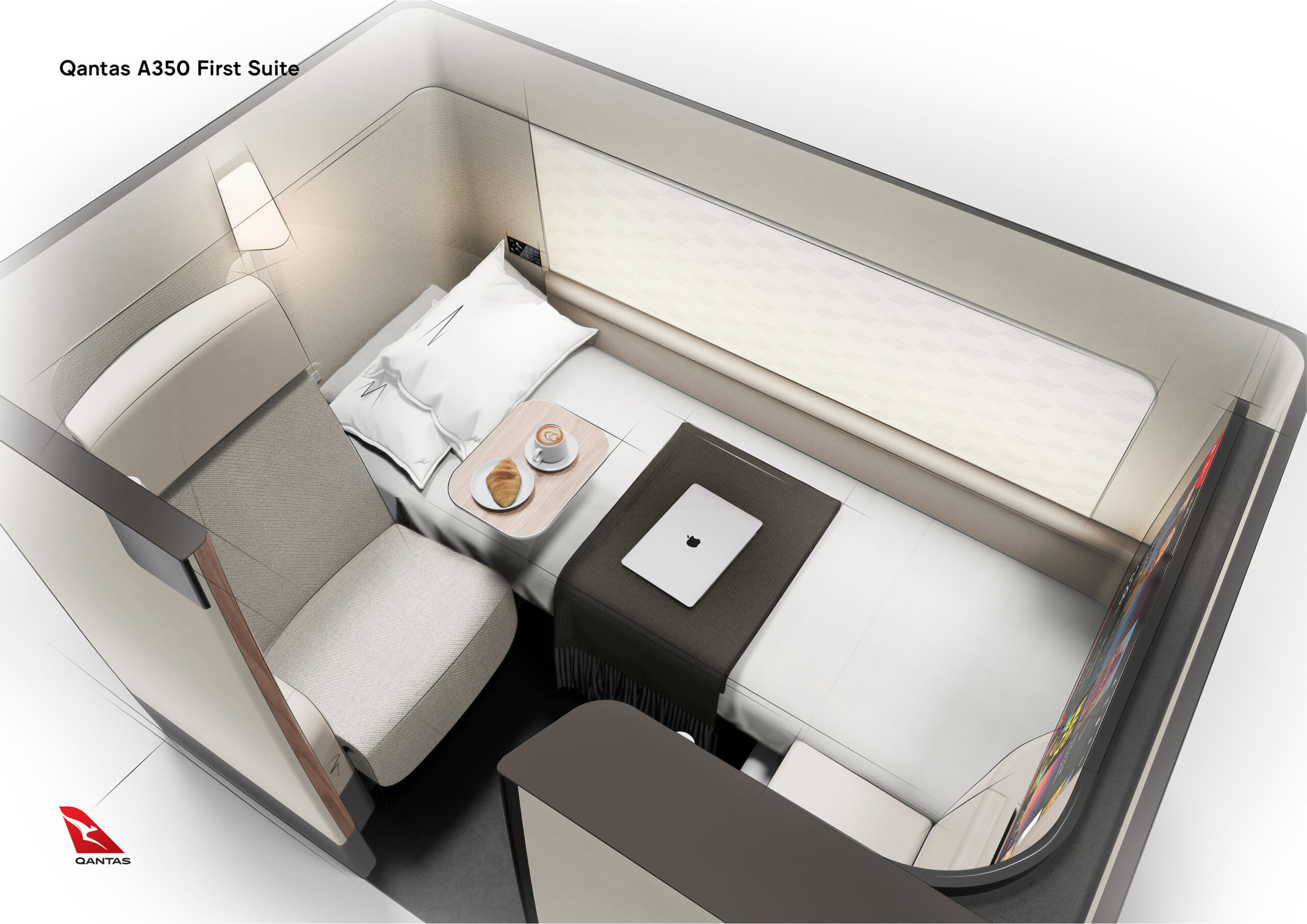 The next first class is definitely on par with the best in class such as Singapore and Etihad with a separate seat and bed. There will be just 6 suites onboard arranged in two rows of 3. Unfortunately, if you are flying with someone else, there is no way to configure a joint cabin as there are no moveable dividers. I think it's a bit of a shame.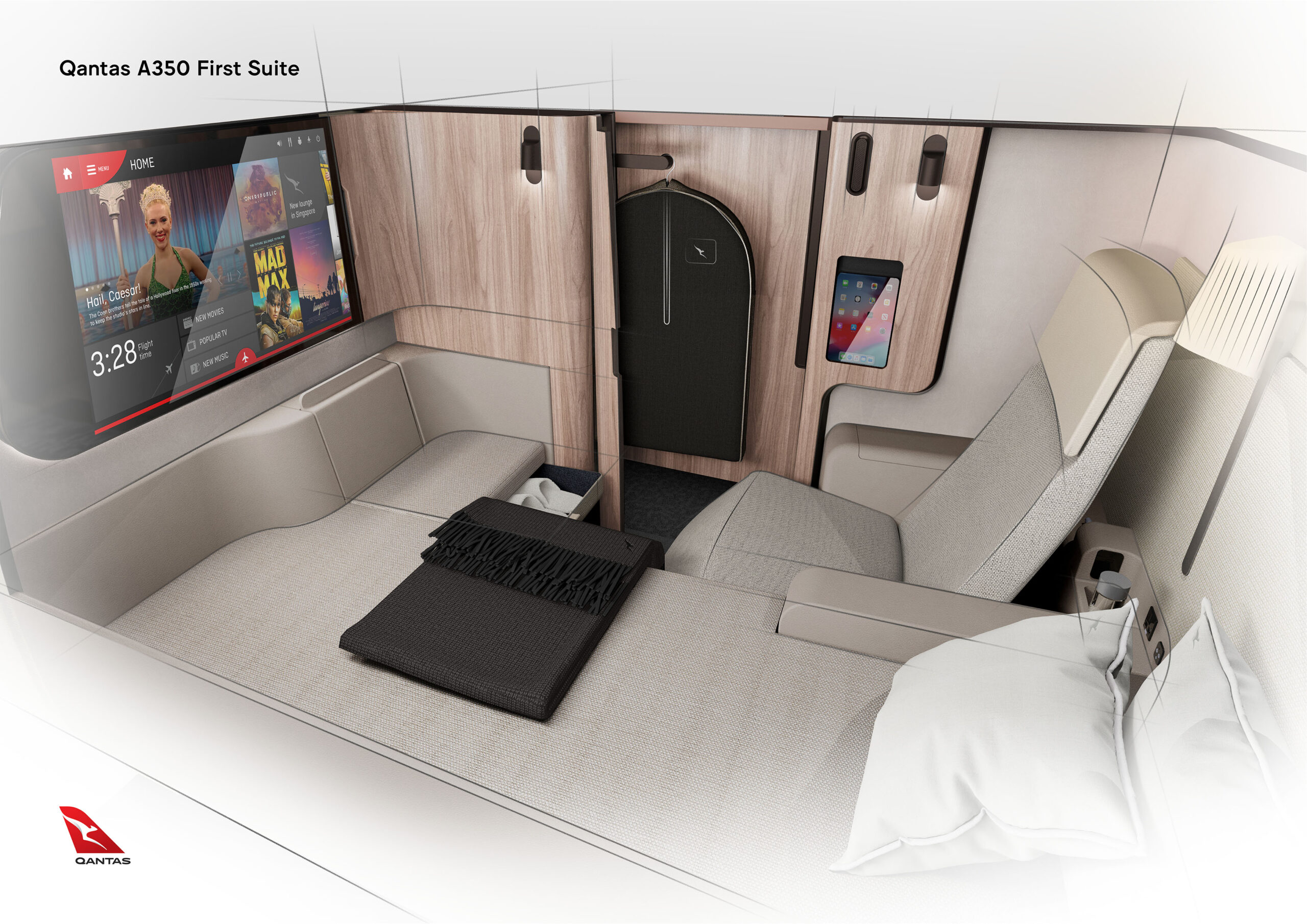 There's ample storage space such as a pull out drawer under the footstool and somewhere to hang clothes in a full-length wardrobe. There's no need for overhead bins with the storage capacity in the suite. A carry on rollercase can fit underneath the footstool and there is also a deep storage bin for other bags. When you want to freshen up there's a vanity cabinet with a mirror.
A 32″ TV screen can be seen from both the chair and bed without having to swivel it. The cabin is controlled by a tablet next to the seat. Apparently, there will be tailored controls for humidity, temperature and lighting which sounds fantastic. I'm always either too hot or too cold on flights so being able to control the temperature is great.
You can see a video of the concept here.
We can also take a sneak peek at the wellness areas designed for passengers to stretch and move around.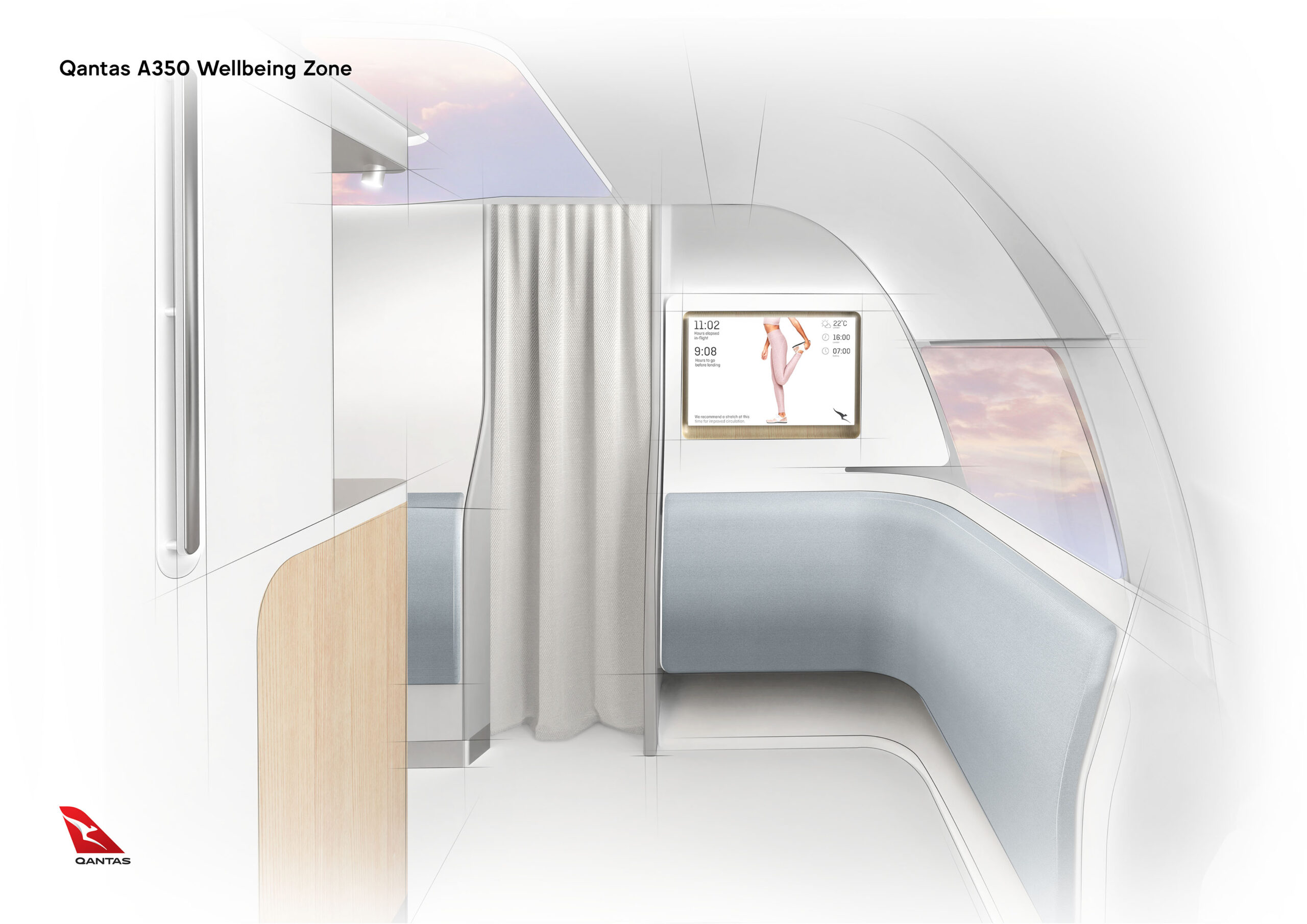 There will be areas with enough room to stretch along with screens with suggested exercises. You'll also be able to grab drinks and snacks in these areas – you'll definitely need to keep hydrated on a flight of this length!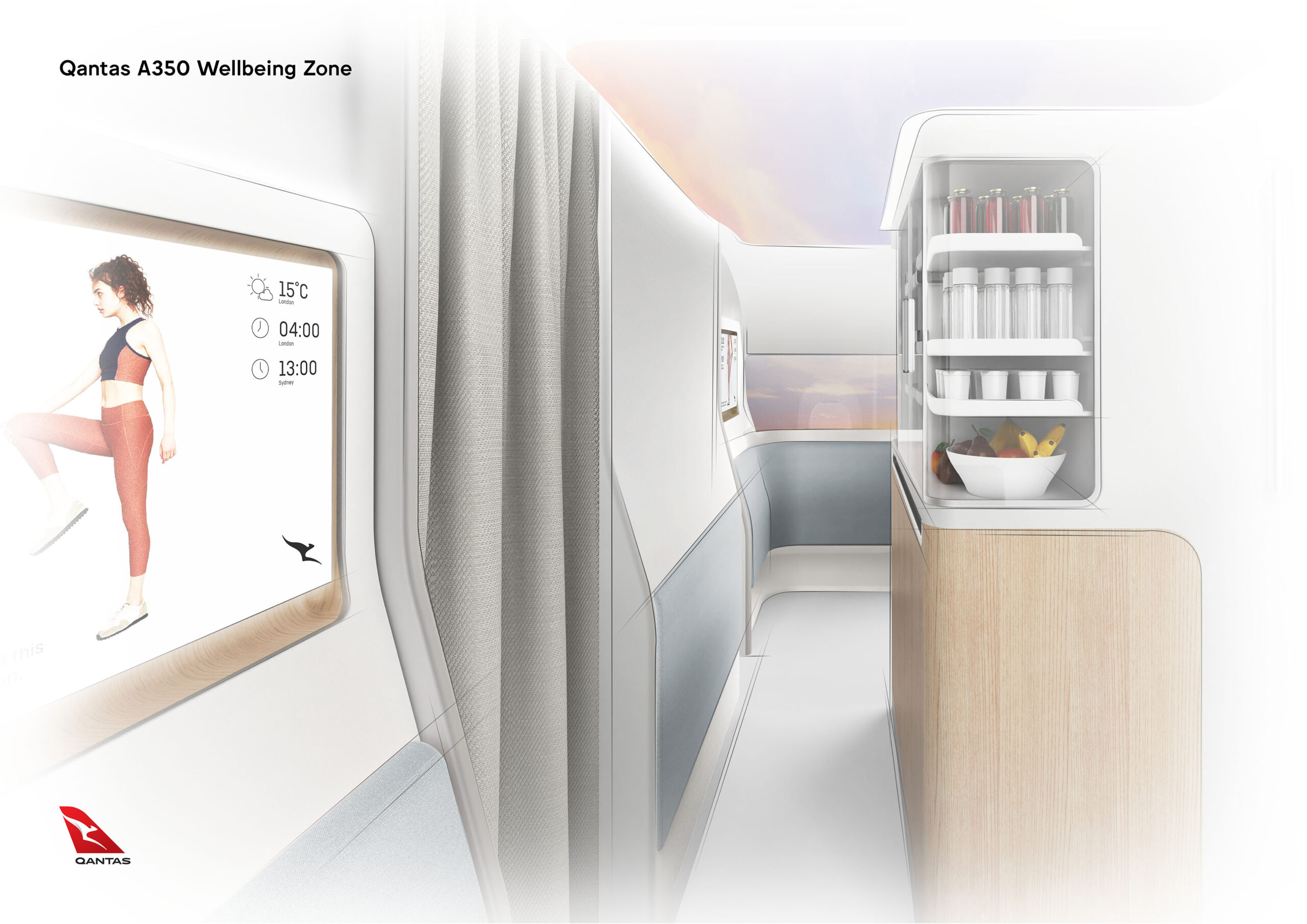 What do you think of flying non-stop to Syndey? Would you want to do this to save time or is the thought of a flight this long offputting? Let us know in the comments below.