Finnair removes A350 for London
Finnair has been using their wonderful A350 on the London route for quite a while now which was very handy for starting Asian trips on Qatar or Finnair or perhaps as part of a TP run that takes in Helsinki.
Unfortunately, all good things come to an end and if you were thinking about trying it (or have already booked) over the winter they will be replacing the A350 service with an A330 over the winter. On the plus side they are still long haul seats in a 1-2-1 configuration so it is still a pretty good experience and definitely better than Club Europe if you have the choice.  The A330 will replace the A350 between 23 October 2018 and 15 March 2019.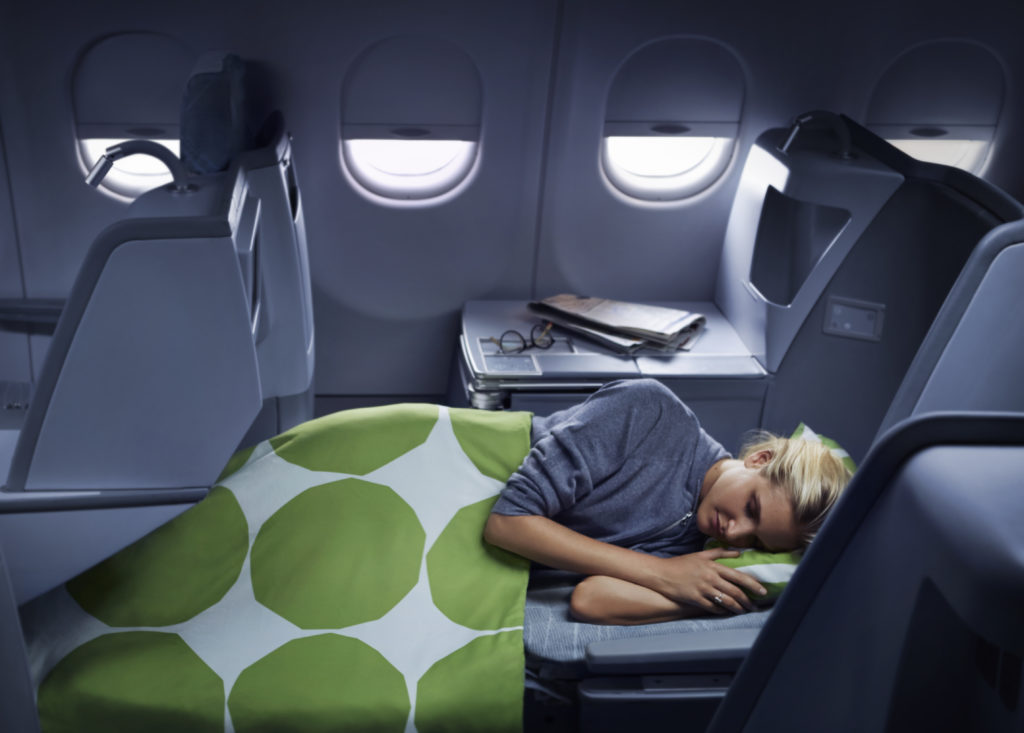 Virgin Atlantic sale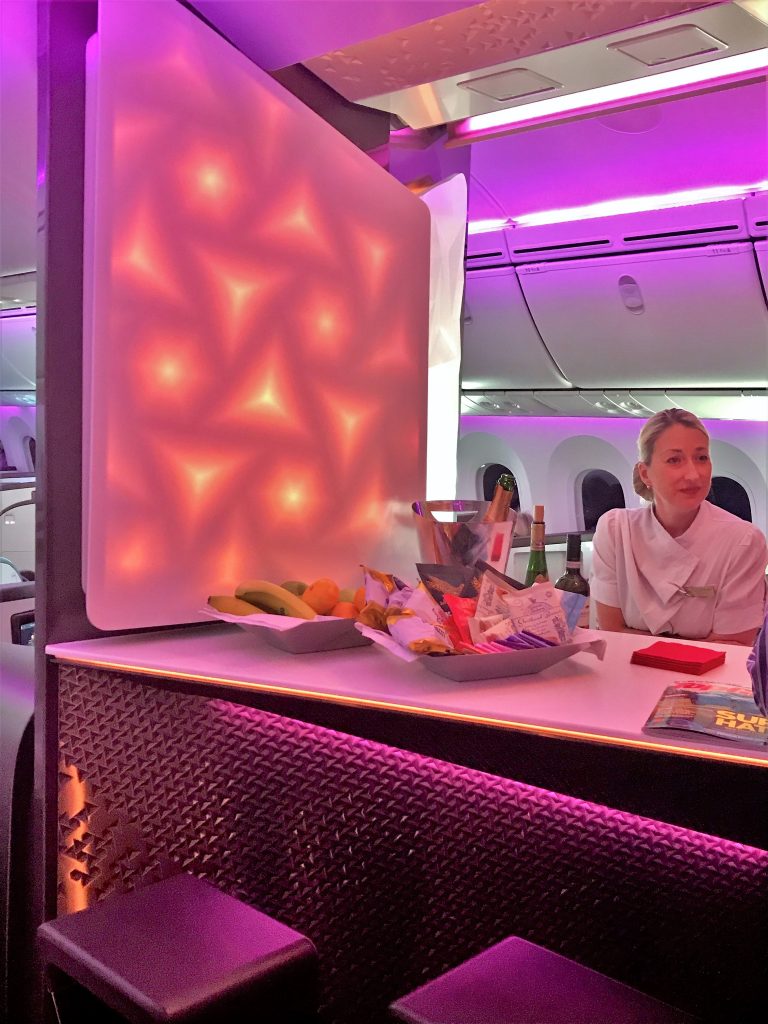 At the same time that BA launched their sale, Virgin have also launched theirs which has some good Upper Class offers, although most are not new. I have flown Virgin Upper Class a number of times and you can read my reviews here.
Prices from London start from:
New York £1359
Boston £1329
San Francisco £1459
Miami £1539
Jamaica £1212
Tobago £1718
St Lucia £1512
You must book by 25 September 2018 and travel dates vary as follows: US 01 Mar 19 – 29 Mar 19, Dubai 13 Sep 18 – 31 Mar 19 and some others go up to September 2019 or are available all year.
They are also subject to the following advance purchase conditions:
For US fares departing London a 180 day advance purchase is required.
For Dubai, Caribbean and Shanghai a 14 day advance purchase is required.
For Delhi a 3 day advance purchase is required
You can find the Virgin sale page here.
British Airways news
New Club World dining
British Airways has introduced its new Club World food on 3 more routes last week – Kuwait, Muscat and Delhi. The list of bedding and dining looks like this (bedding is on all LH routes from Heathrow). If I have missed any let me know as BA are often slow to announce the introduction (if at all).
Abu Dhabi
Atlanta
Austin
Baltimore
Bangalore
Boston
Calgary
Cape Town
Chennai
Chicago
Dallas
Denver
Dubai
Grand Cayman
Hong Kong
Houston
Hyderabad
Johannesburg
Kuwait
Las Vegas
Los Angeles
Miami
Montreal
Mumbai
Muscat
Nashville
Nassau
New Orleans
New York JFK
New York Newark
Philadelphia
Phoenix
San Diego
San Francisco
San Jose (US)
Seattle
Seychelles
Singapore
Sydney
Toronto
Vancouver
Washington
BA Doha – more cancellations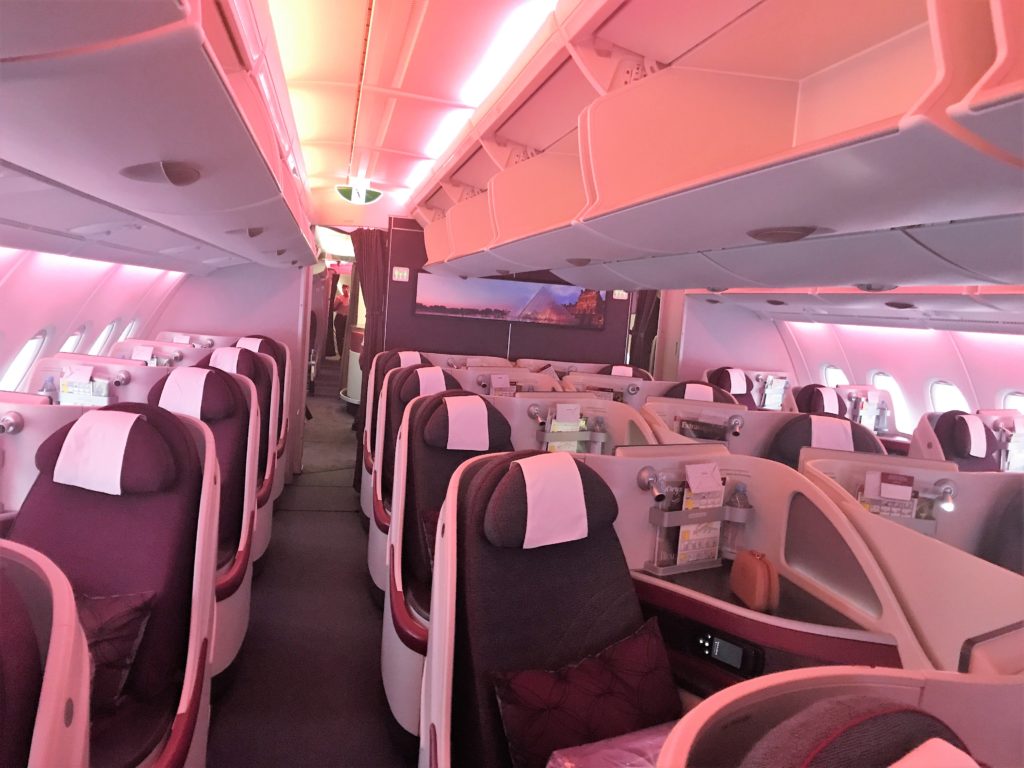 I recently wrote how BA had cancelled its Doha flights until October due to its lack of B787s caused by them being out with engine issues. BA has now extended the cancellations even further until 30 November and will tentatively plan to resume the route on 1 December 2018, with a B787-9 aircraft.
If you are booked on BA you have several options:
Rebook with BA for a later date
Rebook on Qatar in original class within +/- 3 days of the original date
If in Premium Economy you will be downgraded to economy
If on First class redemption you will be downgraded to economy
If you are booked in business class it is quite a result as Qatar have one of the best business classes around in my opinion.
London Heathrow – Cairo BA flights operated by leased aircraft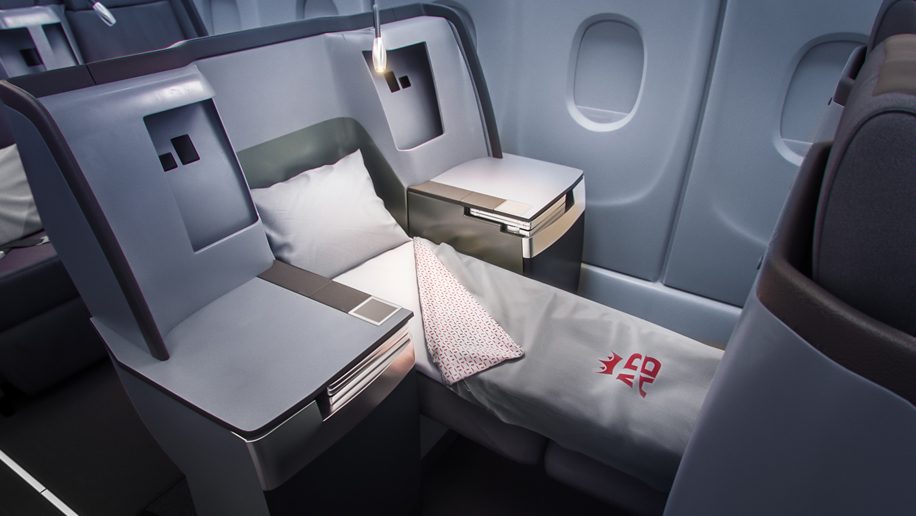 BA are once again leasing aircraft to cover the B787 shortages. This time it will be on the Cairo route between 3- 6 September 2018. The service will be operated by Air Belgium A340, replacing  aB787-8/-9. Air Belgium actually have a pretty decent business class product so I wouldn't be too concerned if I was affected. You can find out more about Air Belgium here.
You can find more details on the official BA announcement here.