Great new Marriott promo – free Elite nights
Sometimes Marriott promotions can be a little dull compared to the Hilton ones, but their latest offering that has just been announced is excellent for those trying to get status as well as for extra points.
The latest global promotion, launched today and makes it easier and faster to achieve Elite status and accumulate points.
Registered Marriott Bonvoy members can earn 1,000 bonus points and one bonus Elite Night Credit for each eligible paid night stayed during the promotion earning period from February 7 to April 23, 2023. Registration is open today on this page until April 9, 2023.
Bonus Elite Night Credits make each night of a stay count twice, allowing registered members to reach higher Marriott Bonvoy membership tiers more quickly. This promotion puts Silver Elite status in reach after staying five nights and Platinum Elite status in reach after staying 25 nights during the promotional earning period. You could also consider the Marriott Bonvoy Amex card, which gives you 15 Elite nights as well, meaning you could make Platinum on 18 nights during the promotion.
There is no limit to the number of bonus points or bonus Elite Night Credits that can be earned during the promotion earning period. Once members are registered for the promotion, they can start earning bonuses from the first night of their stay and every eligible night until 23 April 2023.
The key point to note is that reward stays do not count for the promo even though they counter towards your Elite nights.
Here are the key details:
Members must register before 9 April 2023.
The promotion earning period runs from 7 February 2023 to 23 April 2023.
Stays completed prior to registration are not eligible to earn bonus points or bonus Elite Night Credits with this promotion. So you must register before you stay.
With this promotion, members can earn unlimited bonus points and bonus Elite Night Credits during the 75-night earning period, up to 75,000 bonus points and 75 bonus Elite Night Credits.
Members must book stays directly with Marriott on Marriott.com, Marriott Bonvoy Mobile app or through a reservations center. Rates available through most third-party online retailers and select travel agency rates do not qualify for this promotion.
Award redemption stay nights including Cash + Points Awards, Free Night Awards, or a points redemption are not eligible for the promotion.
The following brands are not participating in the promotion: Homes & Villas by Marriott Bonvoy, Marriott Executive Apartments®, and owner-occupied weeks at Marriott Vacation Club®, Marriott Grand Residence Club®, Sheraton Vacation Club®, Westin Vacation Club®, The Ritz-Carlton Club®, St. Regis Residence Club® and Luxury Collection Residence Club.
Qatar Privilege Club will credit Avios at check-in and can be redeemed at Doha Airport (Hamad)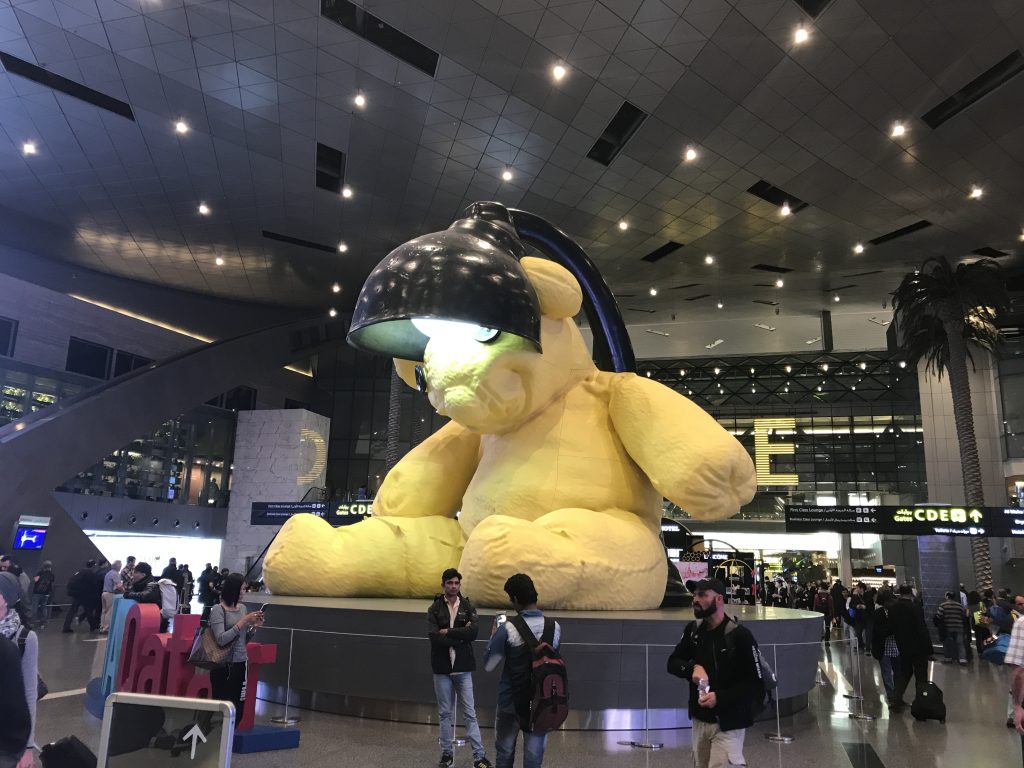 From 24 January, members of Qatar Airways Privilege Club (QRPC) will be able to collect and spend Avios at almost 200 outlets at Hamad International Airport (HIA) in partnership with Qatar Duty-Free (QDF).
Probably of more interest is the fact that passengers at all departure points will be rewarded with Avios points upon check in which will be credited up to 120 minutes before the flight departure. This is pretty groundbreaking, rather than waiting for them to credit, usually several days after the flight. It will be interesting to see if any other airlines follow. This will allow members of Qatar Airways Privilege Club to then collect and spend Avios at the airport.
So if you needed Avios in a hurry you could consider creating the flights to Qatar's Privilege Club rather than BA. However, if you have status with BA or want to earn tier points, this may not be the best strategy. You would not earn BA tier points and would not get the BA status bonus on Avios either. You can transfer Avios instantly between Qatar and BA accounts instantly by linking your accounts and using Combine My Avios.
There are up to 4,000 bonus Avios when you join Qatar Privilege Club. Join Privilege Club by 31 December 2023 using the code JOINPC23 and travel by 30 June 2024 to earn bonus Avios.
Collect 2,000 Avios in Economy Class and 4,000 Avios in Business or First Class, after your first flight as a member. You can find the sign up page here.
Qatar Airways Group Chief Executive, His Excellency Mr. Akbar Al Baker, stated: "We have enhanced and upgraded our redemption options for our loyalty members and we are enabling access to a truly unique airport shopping and dining experience. A first in the world initiative, this demonstrates our commitment for going the extra mile when enhancing the quality of our offerings by providing members with a seamless experience. We encourage everyone travelling through HIA to avail themselves of this experience and opportunity as there has never been an easier way to collect and spend Avios."