New York Business class for £961
La Compagnie, the all business class airline, has their regular summer offer for Paris to New York at €1100 return for adults and €900 for children.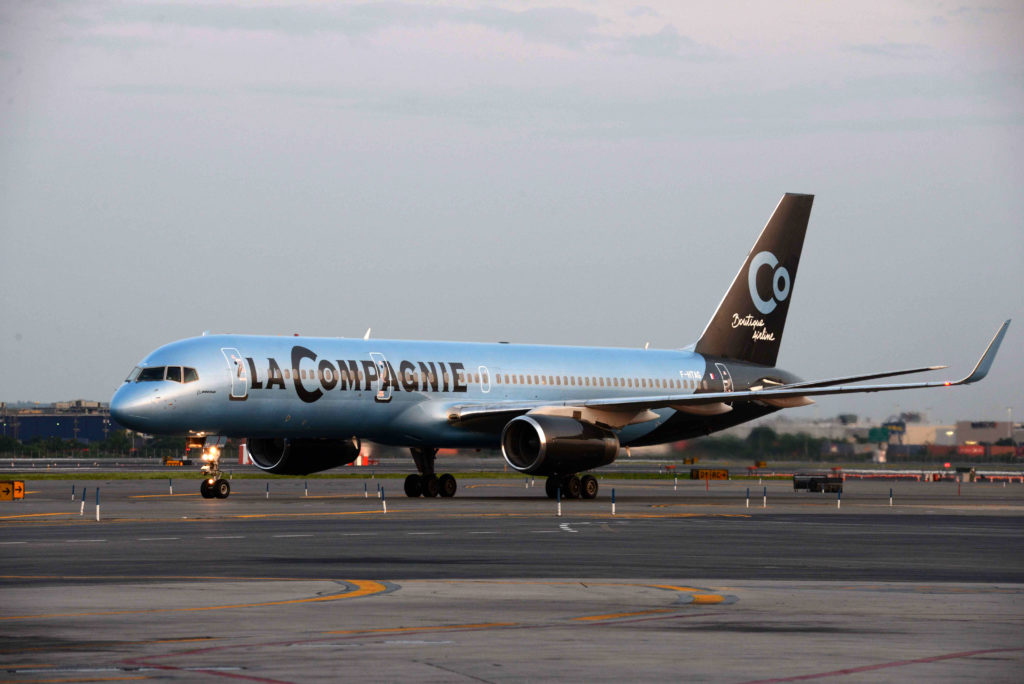 La Compagnie does not come up to the standard of BA, for example, in business class but it is an all business class service. Having done a similar flight on BA1, flying on a smaller aircraft is a definitely a nicer experience.  Given that you could easily pay this much for premium economy with BA, it may be worth considering. Next year La Compagnie will get 2 new aircraft, A321NEOs, with Wi-Fi service and "full-flat" beds, so it could be a very different proposition then.
La Compagnie flies two Boeing 757-200 aircraft with only 74 lie-flat seats in a 2-2 configuration. The current seats are in a fixed shell, which recline to a flatbed, albeit a sloping one. The entertainment is on a tablet but the seats are fitted with holders for them, as you can see below. You can find more information about the business class product in my previous La Compagnie sale article. The offer must be booked by 2 June 2018 for travel 2 July to 25 August 2018 and is available on selected flights.
Here is the La Compagnie offer page.
BA's new lounge at Aberdeen opens

BA's new lounge at Aberdeen is now open and is in the same modern, clean style as the Rome lounge. This will now be the blueprint for BA's future lounges. The next refurbished lounge to open will be New York JFK.
Similar to the airline's new lounge in Rome and the Boston lounge which I love, the feature piece of the lounge is the granite topped bar.  There are great views of the airfield from the seating area as well as plenty of access to USB and power points as well as free Wi-Fi.
Throughout the day there will be a wide range of food and drinks on offer. For early morning flights, you will be able to enjoy a local delicacy, Aberdeen Rowies, which will be on offer for breakfast. In case you didn't know Aberdeen Rowies are savoury bread rolls known for their flaky texture and buttery taste, a bit like a salty flattened croissant. Sounds pretty good actually, I wonder if you can get them in the South of the UK too?
BA TSA Pre-check confirmed & now available online
I previously confirmed that you could add your KTN (from your Global Entry application – also known as PASSID) to your BA booking by phone or at check-in to use TSA Pre-check when flying BA. The BA website has had a bit of an update overnight and as well as fixing the issues with it not showing all your bookings, KTN entry has been enabled in your US bookings. This also seems to allow you to store it to your Executive Club profile so you shouldn't need to keep entering it.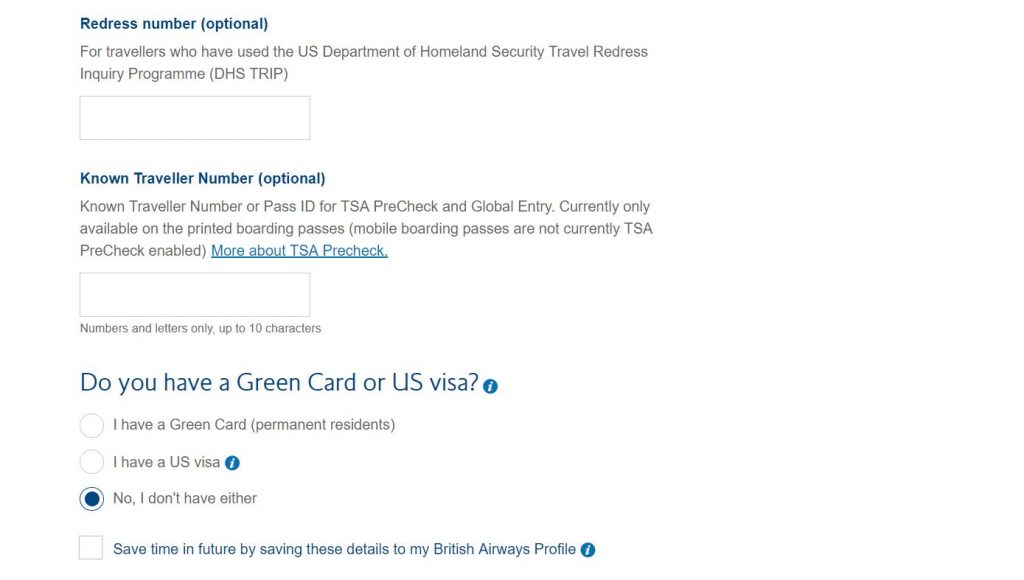 Hilton sale up to 30% off for South East Asia including the Maldives
If you are looking to book any Hilton hotels in SE Asia now is the time to do it. Hilton's latest sale offers up to 30% off and must be booked by 8am GMT, 8 June 2018 for stays between 23 May 2018 and 31 December 2018. You do also have to make your booking 7 to 21 days in advance. The discount is for up to 25% off the Flexible or Bed and Breakfast Rate plus Hilton Honors members will receive an additional 5% off.  There are some fantastic hotels in the sale from Thailand, Singapore, Colombo, Vietnam, Malaysia and Bali.
You can find the Hilton sale page here.
Air France-KLM, Delta & Virgin Atlantic JV progress – should you care?

Air France-KLM, Delta and Virgin Atlantic have signed a Joint Venture Agreement which sets the terms of the expanded trans-Atlantic Joint Venture. Once the deal is completed, Air France-KLM will acquire a 31% stake in Virgin Atlantic. Virgin Group will retain a 20% stake and Chairmanship of Virgin Atlantic. Delta will also retain its 49% stake in Virgin. It is not a done deal yet as they still need to get the appropriate regulatory approvals.
So why should you care? Well, if you collect miles in any of the schemes (I collect Virgin miles as do all of the TLFL team), this presents a great opportunity.  The airlines' have now confirmed that this will give you reciprocal frequent flyer benefits, including the ability to earn and redeem miles across all the 4 carriers. Delta, Air France and KLM have all been steadily improving their business class products with the Delta One business class seats being a fully enclosed suite like Qatar's QSuite. This should give much more flexibility for redeeming miles across the schemes.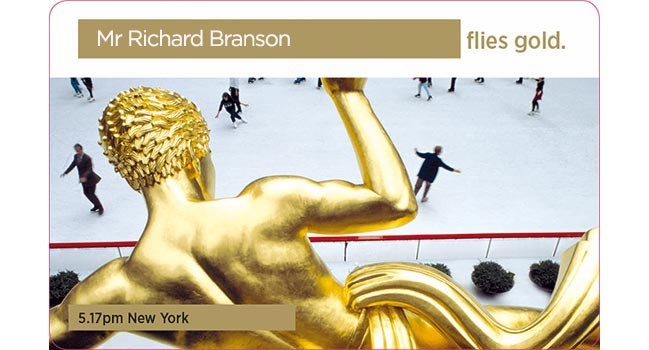 Customers will also benefit from the co-location of facilities at key airports to improve connections. This will also include access to each carrier's airport lounges for premium passengers. If it this were the case at Heathrow, that would be fantastic if you could fly Air France and use the Virgin Clubhouse, though I can't see the airline moves coming any time soon at Heathrow.