Qatar announces seven new routes
At the ITB press conference in Berlin today, H.E. Mr. Al Baker announced over seven new destinations planned for launch in 2023, including Chittagong, Juba, Kinshasa, Lyon, Medan, Toulouse, and Trabzon. Qatar Airways is also resuming flights to 11 destinations: Beijing, Birmingham, Buenos Aires, Casablanca, Davao, Marrakesh, Nice, Osaka, Phnom Penh, Ras Al-Khaimah, and Tokyo Haneda. Multiple destinations will also see frequency increases scheduled for 2023. This means now is a great time to be searching for Qatar flights with Avios, as there may be some more availability coming into the system. For example, from the UK there are the following increases:
London Gatwick – increased from seven weekly flights to 10 (14 weekly flights for peak summer season)
Edinburgh– increased from 10 weekly flights to 14
London Heathrow – increased from 42 weekly flights to 45
I'm particularly pleased to see Ras Al Khaimah on the list. While it's only around an hour from Dubai by road, if you are flying Qatar anyway, you may as well fly direct. I am writing this on my way back from the UAE and Oman, and absolutely loved Ras Al Khaimah. You can find my Youtube show on the Emirate here.
Qatar business class up to 20% off – business class from £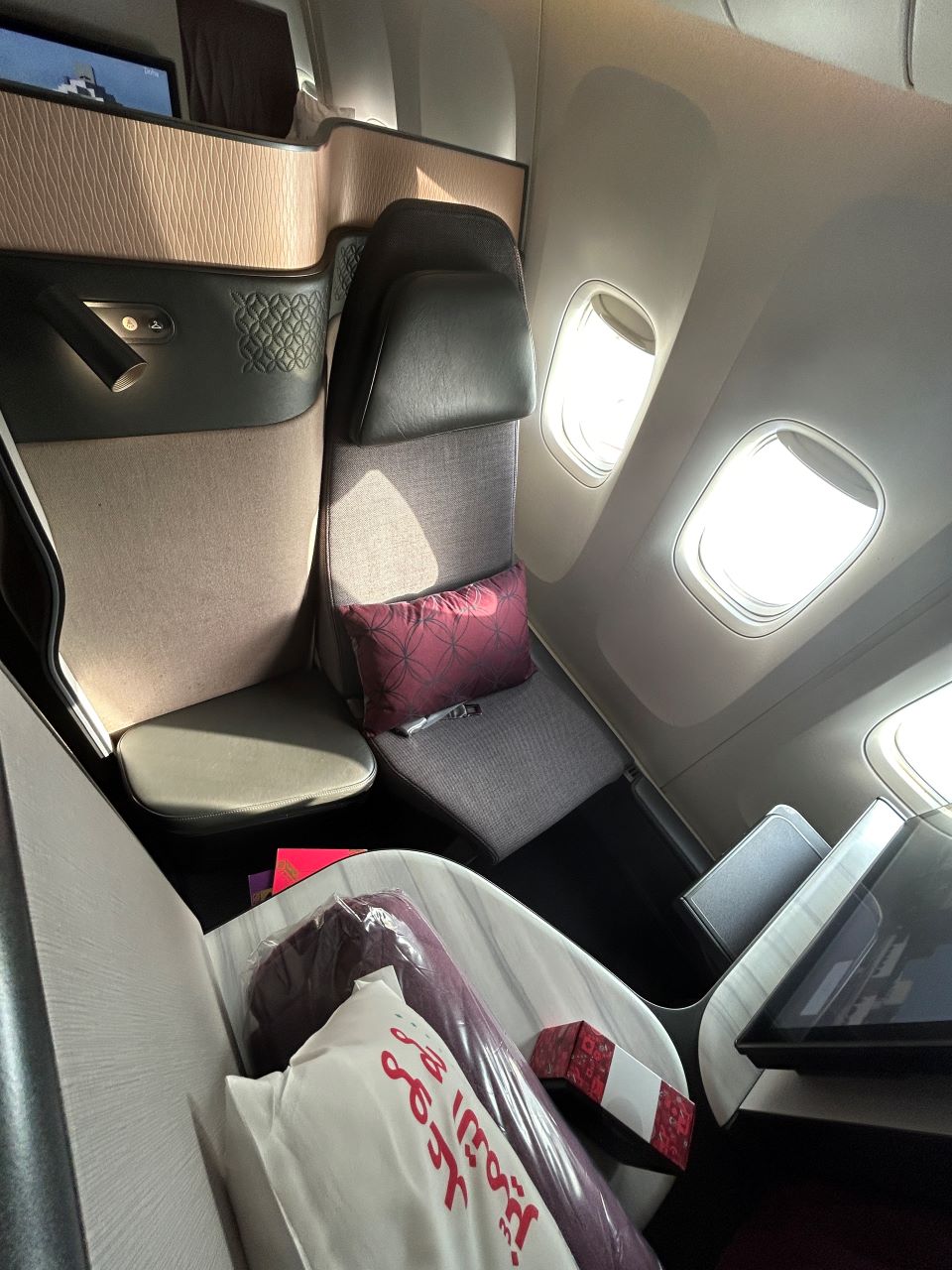 Qatar Airways have a new offer for up to 20% off flights for Priority Club members. If you are not a member it is free to join.
The discounts are up to 20% off for travel between 01 May – 30 November 2023, and the offer ends on 17 March. You need to use the code PCMAR23 when booking. It's only valid on certain destinations, but most of the usual tourist destinations are included. The discount is off the base fare, not including the taxes and charges, so that the overall discount could be substantially less, but it is always worth a look.
There are some decent ex-EU fares around, even without the discount:
Oslo to Dubai £1253
Oslo to Abu Dhabi £1253
Paris to Johannesburg £1862
Amsterdam to Sechelles £2589
Amsterdam to Cape Town £2189
Sofia to Singapore £1755
From the UK the Seychelles fare is still around:
London to Seychelles £2515
You can find the offer page here and check prices.