oneworld makes planning travel much easier
As hopefully, we get back to planning travel later in the year, there will still be a myriad of restrictions such as testing and vaccinations to navigate. oneworld® has partnered with travel tech company sherpa˚ to offer the alliance's customers the most up-to-date information on government entry and travel restrictions, making it easier to plan travel.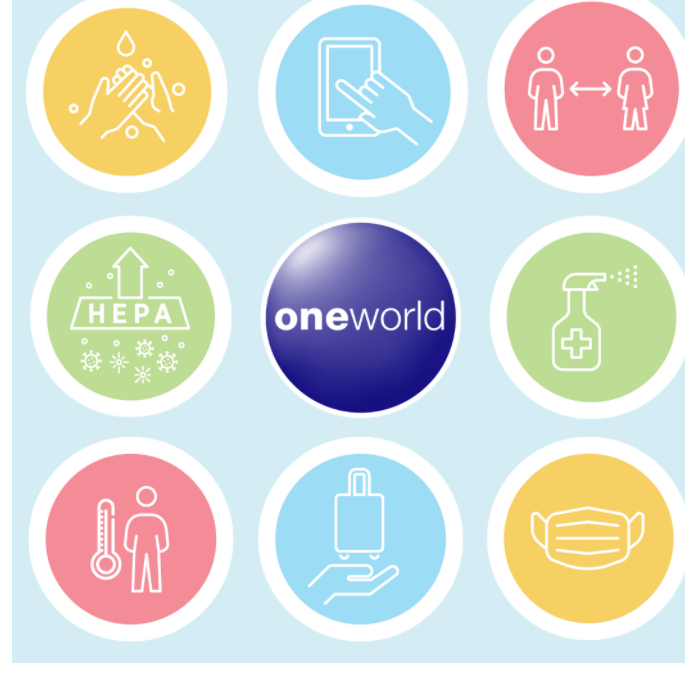 Customers can visit the portal at www.oneworld.com/covid-19/oneworld-together to retrieve information specific to their journey, including government entry restrictions, testing requirements, health documentation and quarantine rules at their destinations. The portal enhancement, powered by sherpa˚ data, will assist customers in knowing what to expect prior to embarking on their travel.
First launched in July 2020, the oneworld customer information portal has served as a customer resource for information on the various health and well-being measures implemented by oneworld member airlines and major airports in the oneworld global network. Customers may look up a specific flight to view information customised for their journey, as well as information on oneworld member airline lounges.
oneworld CEO Rob Gurney said: "We recognise that customers planning their travel will need to check government entry and travel restrictions. The portal enhancements that we have introduced will help customers access up-to-date information pertaining to government restrictions and COVID-19 measures."

sherpa˚ Co-Founder and CEO Max Tremaine said: "Our data aggregates the most recent updates from thousands of sources such as Government websites, tourism boards and WHO, helping to reduce complexity for travellers. This launch demonstrates oneworld's commitment to delivering a seamless and personalised customer experience for the members of their global alliance."
Register now for Marriott's promo

If you are still pondering your strategy for hotel loyalty in 2021, make sure you read Mr. Brightside's two articles, "Is 2021 the Year to Switch Hotel Chains and Try Something New?" and How to earn Elite status from a major chain in 2021.
I previously wrote about the new global promotion from Marriott Bonvoy, which has now officially launched. This will make it easier and quicker for members to achieve elite status and redeem points for free nights at 7,500 participating hotels globally, gift cards and experiences. Members will receive double elite night credits and double points earned for stays of two nights or longer that occur between February 16 – April 27, 2021 at properties participating in Marriott Bonvoy. To take advantage, you need to register here for the promotion before April 13, 2021.
Members can achieve higher elite status even quicker with this promotion when combined with the benefits of Marriott Bonvoy's co-branded credit cards from American Express which offer 15 Elite Night Credits annually. Marriott have already credited members with half the nights needed to renew your current status. If you have a look at your account you should see these credits now showing.
With this promotion, there's never been a better time to sign up for Marriott Bonvoy to begin earning status and free nights twice as fast. New members can earn Silver elite status with just five eligible nights and achieve Gold elite status, which requires 25 nights, after 13 eligible nights under the promotion.
Here are some important details:
With this promotion, you can earn unlimited bonus points. There is no limit to the number of bonus points you can earn during the promotion period.
Stays made prior to registration are not eligible to earn bonus points and elite night credits with this promotion. But it does apply to bookings made prior to signing up, as long as you sign up for the promotion before you stay.
Double points are applicable to the base points you'll earn on each stay.
The follow brands are not participating in the promotion: Homes & Villas by Marriott International, ExecuStay®, Marriott Executive Apartments® and Marriott Vacation Club®
IHG launches new Kimpton hotel in Mallorca

Mallorca is one of my favourite places to visit in Spain with stunning scenery, beautiful beaches, and even some great local vineyards and a gin distillery! It is always great to have options to earn and redeem points with a major chain, which can often be in short supply in some areas of Europe. The new Kimpton looks like a great option when it launches next year. Being fairly close to the airport with a golf course and spa, it could be perfect weekend break. Kimpton hotels up until recently were relatively rare in the UK and Europe but they have been growing their presence steadily.
IHG® (InterContinental Hotels Group), has completed a landmark deal to sign their first luxury hotel in Mallorca, under the Kimpton® Hotels & Restaurants brand.
When it opens in 2022, Kimpton Mallorca will further expand the brand's presence in Spain, following the launch of Kimpton® Vividora Hotel in Barcelona earlier this year. The hotel will operate under a management agreement with Calvia Country Club S.A.
The 79-room luxury boutique hotel will be nestled next to one of the island's most renowned golf courses, Santa Ponsa Golf, on the site of the existing Santa Ponsa Country Club. The site will undergo a major refurbishment and extension to bring Kimpton's inspired design to life against the backdrop of hills and treelined lanes that criss-cross the south-west of the island. Located less than 30 minutes from Palma de Mallorca airport, Kimpton Mallorca will bring the brand's distinctly laid-back approach to luxury to the island as a perfect complement to Mallorca's relaxed but chic styling and hospitality.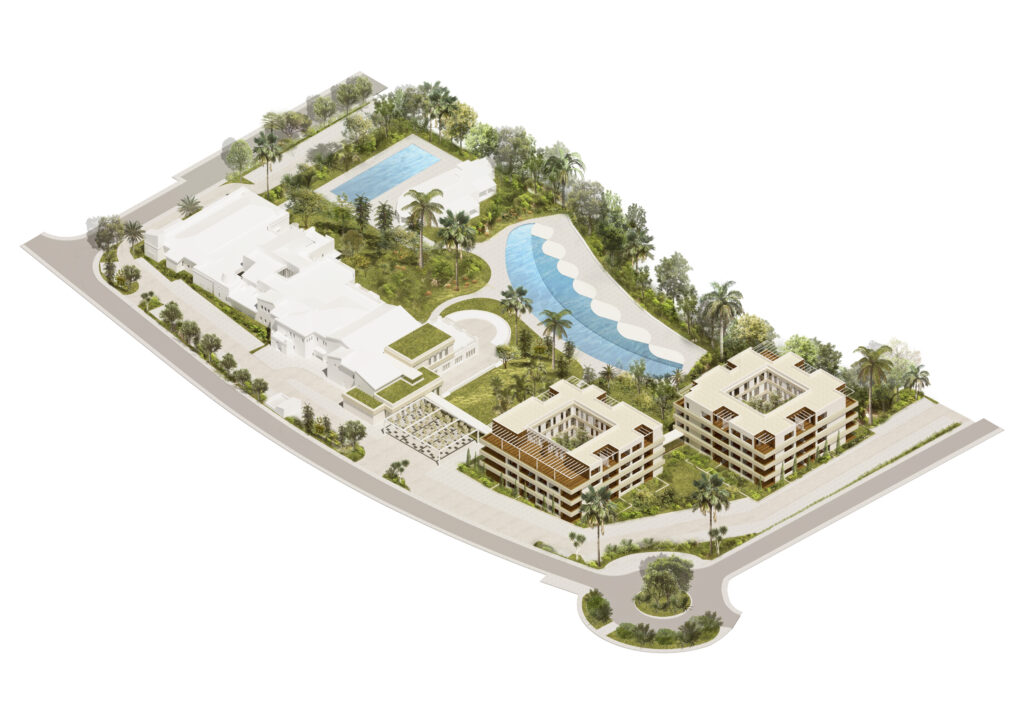 With the Kimptons's reputation for seamlessly providing heartfelt customer service, want-for-nothing amenities, a bold and playful design and distinctive restaurants and bars, Kimpton Mallorca will bring a new boutique luxury offering to the island. Guests will be able to relax with a choice of two outdoor pools, one of which will offer direct access to the beach, an indoor pool, tennis courts, a yoga studio and a spa with 16 treatment rooms.
Following the recent announcements of Six Senses Rome, Six Senses Antognolla and InterContinental Rome, Kimpton Mallorca is the latest addition to IHG's growing luxury portfolio in Europe. IHG has 44 luxury hotels in Europe, with another 17 luxury hotels in the pipeline to open in the next 3-5 years.