Redeem Avios for JetBlue transatlantic flights
JetBlue has been a partner of Qatar Privilege Club for a while, but redemptions disappeared for some reason. You can also collect Avios flying on JetBlue by crediting them to a Qatar account (although, in my case, neither flight was credited despite having my Qatar number on there).
Now finally, you can redeem for JetBlue flights, including transatlantic. Personally, I'd say that apart from a few glitches on the outbound flight, JetBlue has one of the best products on the Boston/New York – London route with consistently good seats, great staff and decent food, The only drawback is the lack of a lounge but there are paid lounges in London you can use. You can read my review of the standard Mint Suite here.
I'd recommend paying the extra for the Studio, which is the larger business class seats at the front of the aircraft. These were huge, and I felt like I got extra attention from the crew in those seats. You can read my review here.
Qatar also recently changed their partner rewards Avios rates, making them better value. Here is the chart:

So this makes a one-way in business class 62,500 Avios from London to New York. It is more pricey than BA, but I'd expect the taxes and charges to be lower unless you are starting from the US. JetBlue fly from Heathrow, Gatwick, Paris and Amsterdam with Dublin and Edinburgh due to start as well.
For partners, you must submit a form to Qatar, as you can't book instantly online, which is annoying. You will need to sign into your account and then click on the "spend on other partner airlines" tab. You fill in the form with all the details of the requested flight (and your passport details). Then, if there is availability, the flight will be put on hold, and you will get a reply within 48 hours. This will contain a link that allows you to pay for the ticket and complete the process. It's a bit convoluted as you won't know the availability before you submit the form.
You can transfer Avios backwards and forwards instantly between Qatar and BA accounts by linking your accounts.
T5B lounges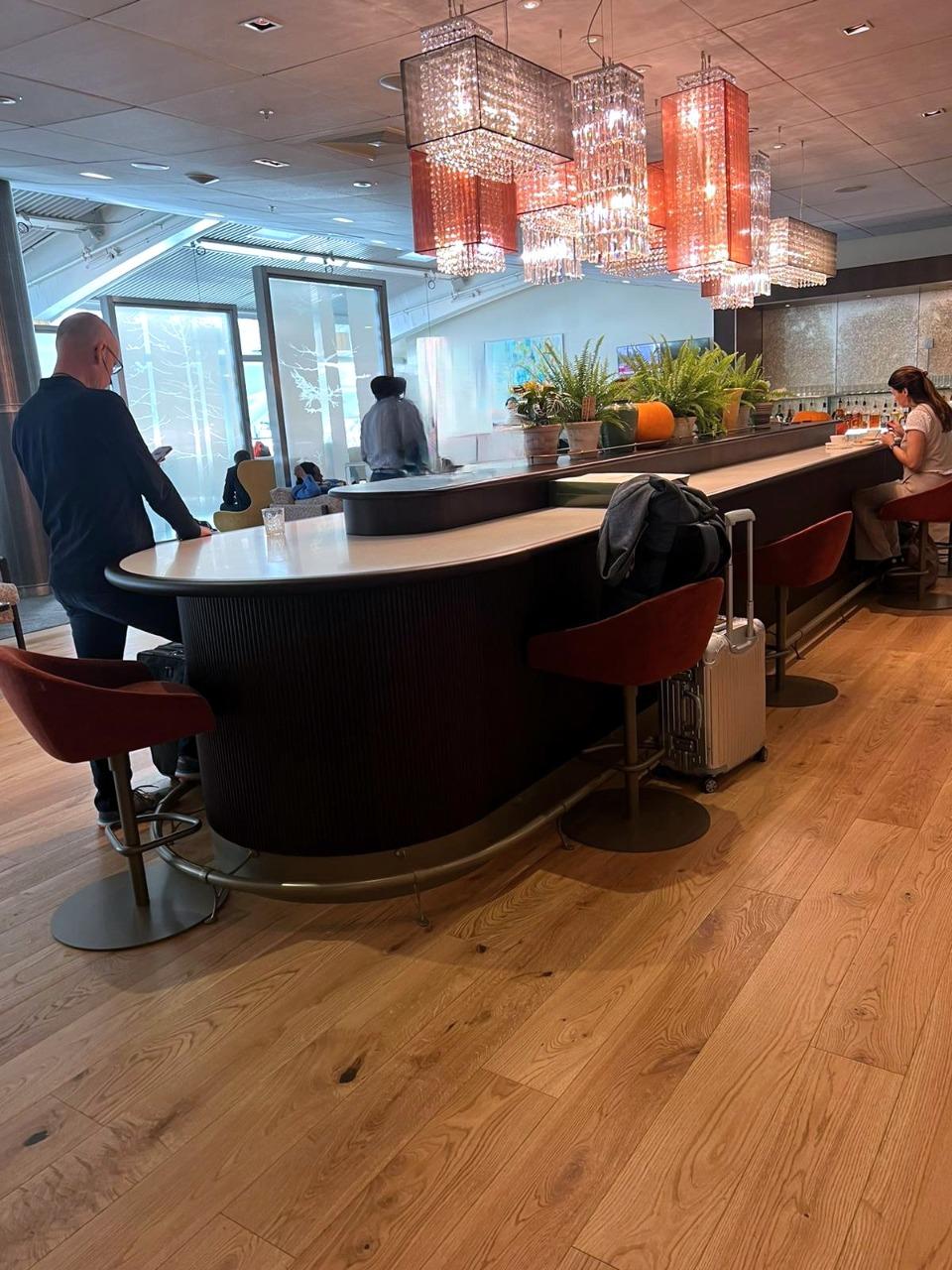 I have been writing recently about the refurbishments of the lounges at T5 and am hoping to see the new Galleries First furniture when I fly out from Heathrow next week.
My friend Ben beat me to it with the T5B lounge, which has had a few additions since I published my review of the refurbishments.
There is now a live-action cooking station and a new buffet area. Personally, I think the lounge is as good as the Galleries First lounge now, so if that was busy and I was heading to B or C gates, I'd probably head over to the B Gates lounge (drinks selection is the only real difference).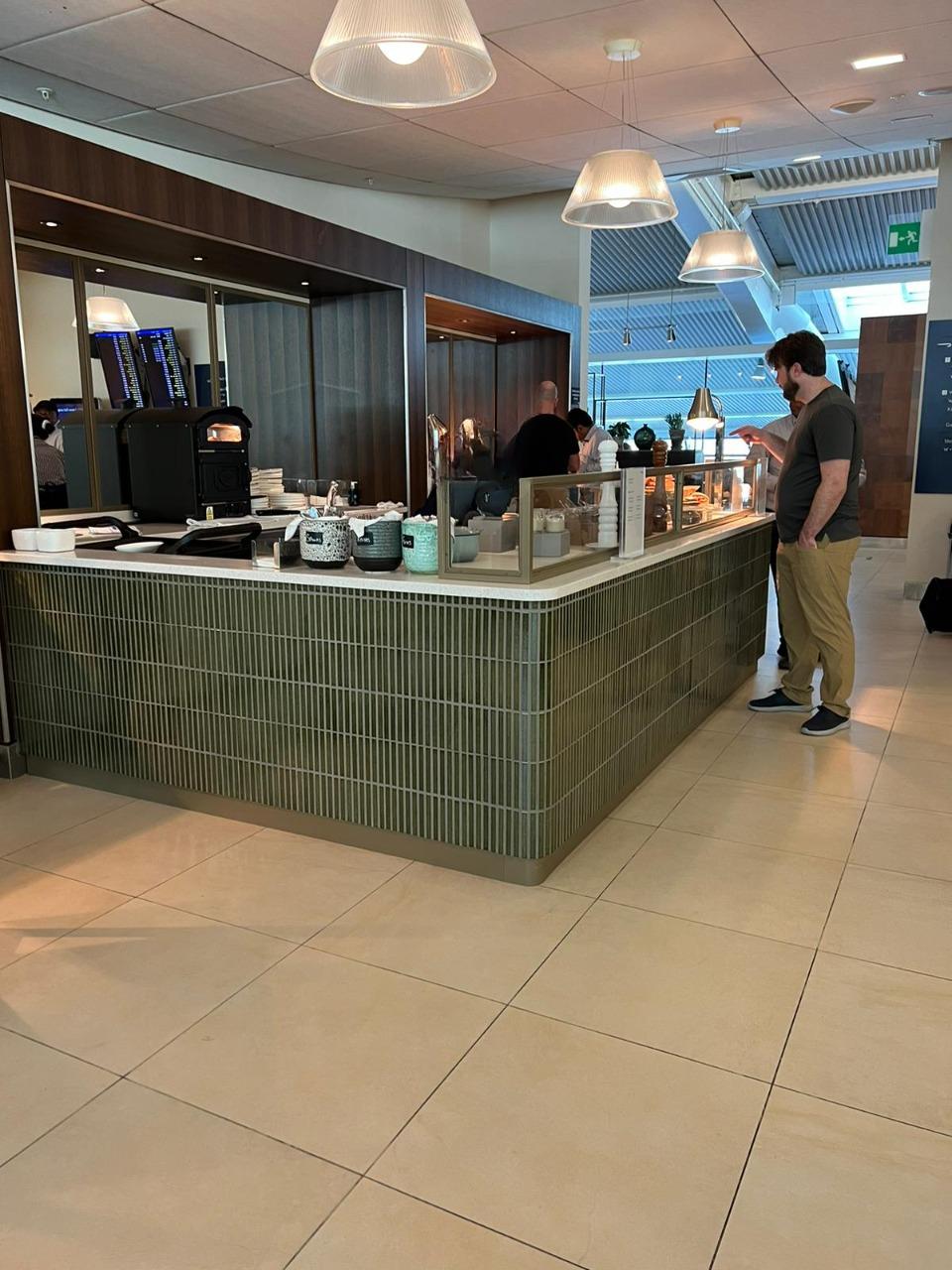 Here is the menu you can order at breakfast to be prepared for you and can customise as you wish: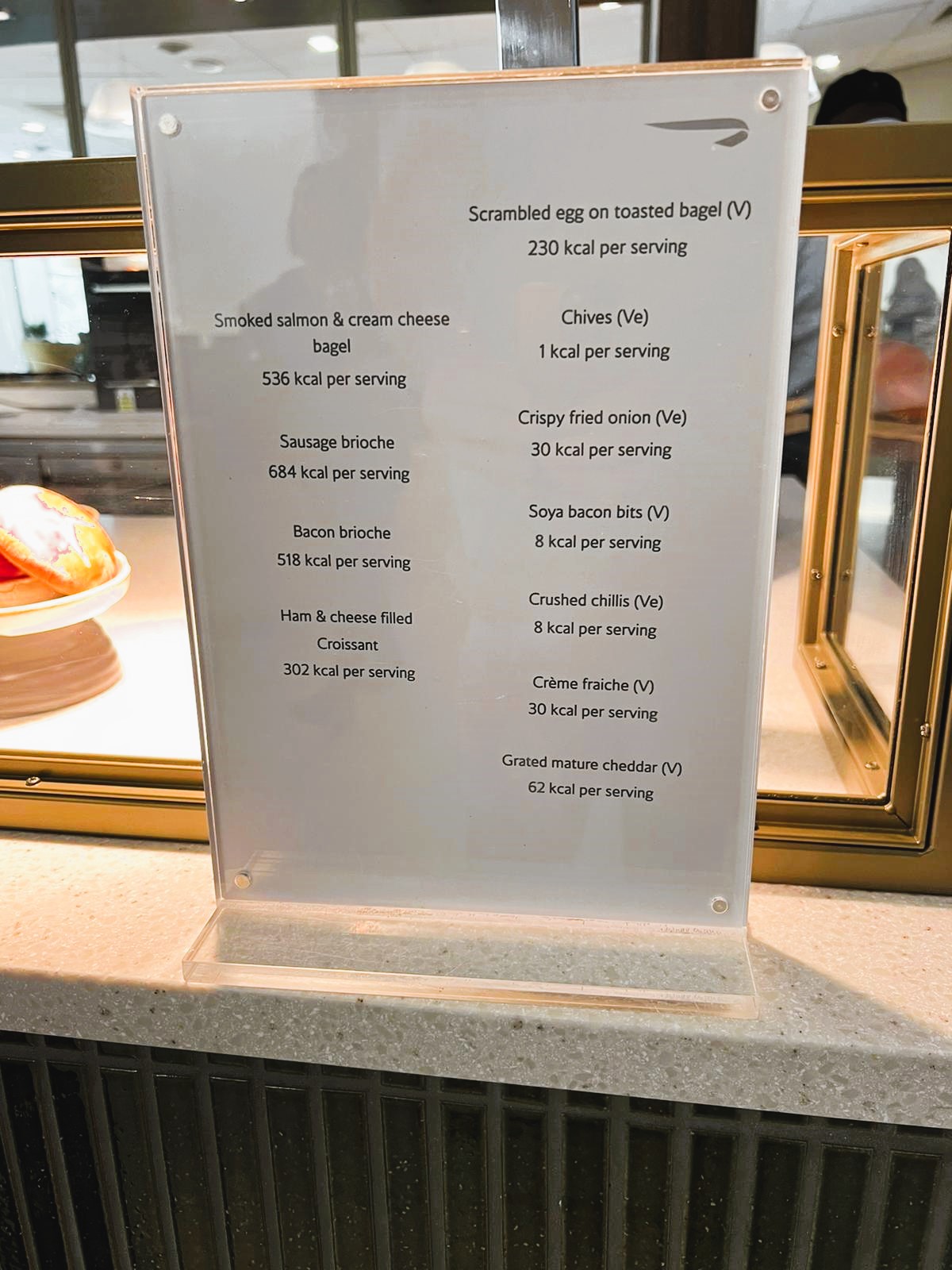 I thought that looked pretty good.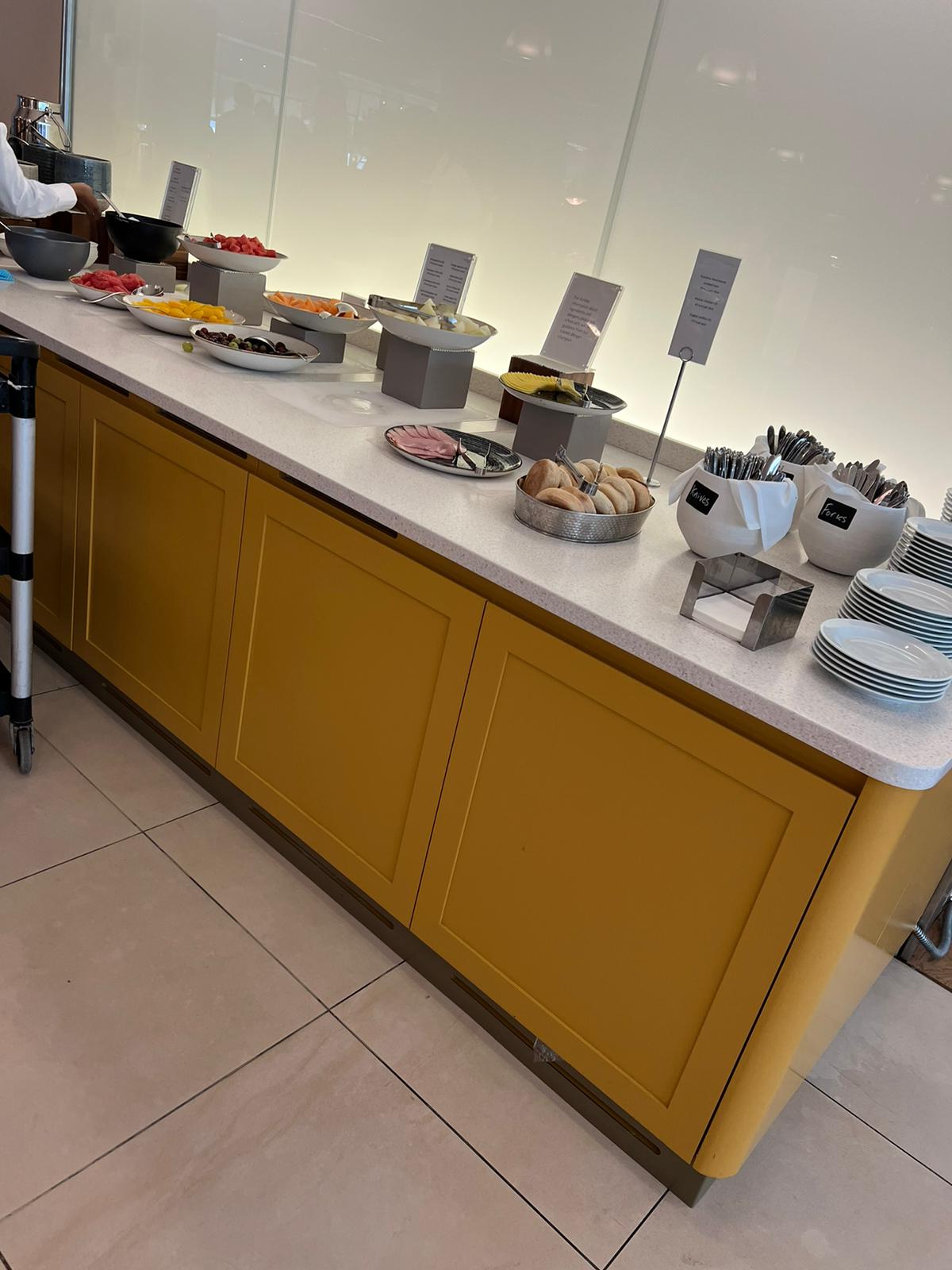 There is also the addition of a communal table area next to the bar (see above photo).
Amsterdam – the end of cheap flights?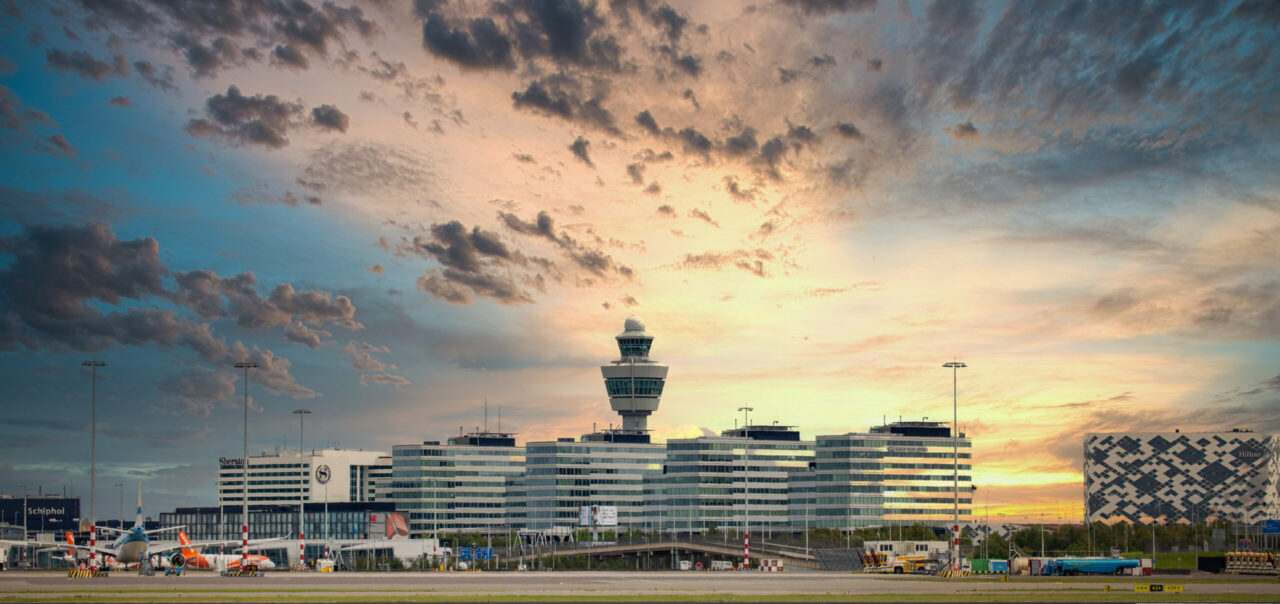 In the past, Amsterdam was one of the places where you could often find cheap business-class flights to the Dutch Caribbean, Asia and even sometimes the Maldives. However, all that is set to change with the Dutch government's plan to restrict flights from Amsterdam next year in the name of the environment and noise pollution. The reduction in capacity at Amsterdam has already led to JetBlue being told it can no longer operate from there after only just launching flights, and the airline is now trying to get KLM banned from New York in retaliation.
The airlines, in particular KLM, have tried to appeal the decision to reduce the current cap of 500,000 flights per year to 460,000 flights from summer 2024, and 452,500 flights from the winter 2024-25 season. KLM called the decision to go ahead with the capacity cuts "incomprehensible". At the same time, Willie Walsh, director general of IATA, said that the industry would "continue to fight this decision in the courts".
Obviously, any reduction in capacity, which means that demand is higher than supply, is likely to result in a significant rise in prices. In the UK, we are already seeing the results of this since Covid due to airlines such as BA suffering a lack of aircraft due to delayed orders. Fares are still significantly higher than pre-Covid.
There are due to be elections in the Netherlands, and you can only hope that a change of government may result in an overturn of these rules.